Washington, D.C., Feb. 7, 2023 — The American Coatings Association (ACA) is pleased to announce that Dr. Kurt Wood, retired senior principal scientist at Arkema, Inc., and current consultant in coatings and service life prediction, will deliver the Mattiello Memorial Lecture at ACA's 2023 CoatingsTech Conference. The CoatingsTech Conference — ACA's leading technical event — will be held June 26-28, 2023, at the Hyatt Regency Cleveland at the Arcade, in Cleveland, Ohio and embrace the theme, "Coatings Technologies: Adaptation in a Complex World."
At the conference, Dr. Wood will receive the Mattiello Memorial Lecture Award, which recognizes an individual who has made outstanding contributions to science, technology, and/or engineering related to the coatings industry. Joseph J. Mattiello, whose memory is commemorated by this award, did much to expand the application of science in the decorative and protective coatings field.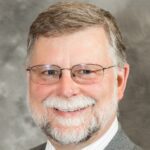 Dr. Wood has over 30 years of experience in the coatings industry, where his research and work have garnered respect and accolades from his peers, colleagues, and numerous organizations. He began his career in the coatings industry at Rohm and Haas Company in 1989, working in Industrial Coatings R&D, where he developed outdoor-durable coatings for the European building industry, acrylic binders for two-pack urethane and radiation-curable latex coatings for the wood coatings industry, and provided applications support for the first commercial powder coatings crosslinker based on hydroxy alkylamide chemistry, Primid® XL-552. His accomplishments were recognized by the Rohm and Haas Company Vice-President's Award and resulted in four commercial latex products and seven granted U.S. patents.
In 1996, he joined the Coatings R&D group of the KYNAR® PVDF business of Elf Atochem (now part of Arkema, Inc.), contributing significantly to the development of a then-new waterborne platform (KYNAR Aquatec® emulsion platform) for coatings, based on semi-crystalline PVDF polymer. Notably, to make new platform commercially viable, Dr. Wood developed specific models for Florida gloss and color retention, chalking and film erosion for these materials. The work to develop this platform was recognized with the 2014 American Chemical Society Award for Team Innovation and the 2010 Prix Pierre Potier Award for Innovation in Chemistry related to Sustainable Development.
Dr. Wood is the recipient of several industry awards for his research, including the 1994 Eurocoat 2nd Prize Best Paper; the 2004 John A. Gordon Best Paper Award; the 2014 American Coatings Conference Best Paper Award; the 2017 CoatingsTech Conference Best Paper Award; and the 2021 SSPC Technical Achievement Award.
Dr. Wood received his B.S. in Chemistry from the University of California, Davis in 1977, and Ph.D. in Physical Chemistry from the University of California, Berkeley in 1981.
In addition to the prestigious Mattiello Memorial Lecture, the CoatingsTech Conference will feature five pre-conference technical short courses; two days of multi-track sessions spanning eight technical topics; and a full-day session focused on environmental, health and safety drivers and considerations for all professionals in the coatings industry.
For more information on the 2023 CoatingsTech Conference, please visit https://www.paint.org/aca-events/ctc-2023/.
The American Coatings Association (ACA) is a voluntary, nonprofit trade association working to advance the needs of the paint and coatings industry and the professionals who work in it. The organization represents paint and coatings manufacturers, raw materials suppliers, distributors, and technical professionals. ACA serves as an advocate and ally for members on legislative, regulatory and judicial issues, and provides forums for the advancement and promotion of the industry through educational and professional development services.