Washington, D.C., June 28, 2023 — The American Coatings Association (ACA) presented its inaugural David F. Darling Prize to Dr. Dane R. Jones, Professor and Associate Dean, Emeritus at California Polytechnic State University's Kenneth N. Edwards Western Coatings Technology Center in San Luis Obispo, Calif. ACA presented Jones with the prize and accompanying monetary award during the final day its 2023 CoatingsTech Conference in Cleveland, Ohio.
The David F. Darling Prize was established in memory of its namesake to recognize individuals who, through coatings science, technology, and research, demonstrate innovation in the areas of sustainability and environmental stewardship. David F. Darling was ACA's Vice President of Health, Safety, and Environmental Affairs, who passed away on Jan. 30, 2022. A staunch and effective advocate for ACA and the industry for 25 years, his expertise and contributions to the coatings industry extended into the Sustainability sphere and the related area of Product Stewardship, where he developed a wide network of professionals with the goal of creating scientifically informed solutions for the coatings industry.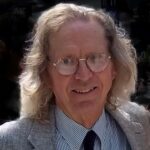 Dr. Jones shares the same passion for sustainability in the paint and coatings as the late David Darling, and his expertise and contributions have been exponential for industry advancements in this area. His research and work has played a key role in the quantification, rationalization, and realization of air pollution reduction efforts, and have provided valuable tools for our industry's continuing commitment to create a more sustainable future.
Dr. Jones' accomplishments include inventing new and accurate volatile organic compounds (VOC) analysis methods for coatings and chemicals, and developing ASTM methods for VOC analysis of Architectural Coatings. These methods are now widely used as a global industry standard. As part of this seminal work, he directed several California Air Resources Board and U.S. Environmental Protection Agency EPA funded VOC research initiatives, including the following:
VOC analysis of aerosol coatings
Development of solvent database
Relationship of hiding and VOC in coatings
Throughout his decades'-long career, Dr. Jones has shared his expertise with industry, collaborating closely with ACA and many North American and global technical industry organizations. He was an active participant in the development of the national standard for recycled paint products for the ACA and its industry. He also consults in VOC analysis for global coatings and raw materials manufacturers to find sustainable solutions.
Dr. Jones received his Ph.D. in Physical Chemistry from Stanford University and joined Cal Poly SLO in 1976. He was the first director of Cal Poly's Polymers and Coatings Program. He is the recipient of Cal Poly's Distinguished Teacher Award, the Los Angeles Coating Society's Distinguished Service Award, the Western Coatings Societies' Samson-Adler Distinguished Service Award, and ACA's Industry Excellence Award.
The American Coatings Association (ACA) is a voluntary, nonprofit trade association working to advance the needs of the paint and coatings industry and the professionals who work in it. The organization represents paint and coatings manufacturers, raw materials suppliers, distributors, and technical professionals. ACA serves as an advocate and ally for members on legislative, regulatory, and judicial issues, and provides forums for the advancement and promotion of the industry through educational and professional development services.