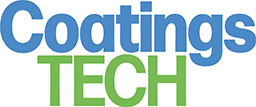 The only peer-reviewed trade magazine serving the coatings industry, CoatingsTech is published 6 times annually, in both print and digital format. This ACA journal provides comprehensive coverage of the international coatings industry with science and technology solutions, market insights, formulator's best practices, new product spotlights, and regulatory and legislative updates.
As the flagship publication of the American Coatings Association, CoatingsTech serves the membership of ACA as well as coatings professionals around the world. The coatings industry relies on information and insight from ACA and CoatingsTech to make their companies stronger and more profitable. The information published in CoatingsTech is available on multiple platforms—print, online, and digital.
The publication reaches all members of the industry supply chain, from CEOs, presidents and owners of coatings companies across the country and around the globe, as well as formulators and chemists, sales and marketing professionals, purchasing managers, and those involved in regulatory compliance.
Print
CoatingsTech has worldwide distribution to ACA members and nonmember subscribers, with 100% qualified circulation. Readers include paint and coatings manufacturers, raw material suppliers, distributors, and others allied to the field.
ACA members may receive the magazine as a benefit of membership; non-members may pay for a subscription.
Digital
CoatingsTech has evolved beyond a print magazine with a basic digital companion. We use cutting-edge technology to enhance the reading experience for the digital audience. Both traditional PDF format and a mobile responsive display are offered.
ACA members may receive CoatingsTech Digital as a benefit of membership; non-members may pay for a subscription.
CT Direct
Offered twice monthly, the CoatingsTech Direct e-newsletter brings the valuable content of the magazine to your inbox.
One issue each month delivers the digital issue of CoatingsTech to readers in a fresh, informative format.
Click here for a free subscription to CoatingsTech Direct.