Akzo Nobel: Science-based Targets Drive Innovation across the Value Chain
Sustainability has been an important part of the way we do business for decades. To help us maintain and build on our strong heritage, we're always innovating and delivering fact-based results. Our approach to doing sustainable business is therefore an integral part of our commitment to People. Planet. Paint. – our promise that we'll keep innovating to address key global issues – and goes beyond our own operations. That's why we have set carbon reduction targets of 50 percent by 2030 (baseline 2018) for our whole value chain, validated by the Science Based Targets initiative (SBTi) in 2021. Collaborating with our partners across the value chain and increasing our portfolio of sustainable solutions are key levers to achieving our science-based carbon reduction targets.
Read More…
To measure our progress on sustainable solutions, we co-developed the Sustainable Product Portfolio Assessment with the World Business Council for Sustainable Development (WBCSD). It's a fact-based approach that measures the sustainability characteristics of our product portfolio and groups it into three categories: sustainable solutions, performers, and transitioners. Sustainable solutions currently make up approximately 40 percent of our total portfolio and we aim to grow this even further to more than 50 percent by 2030. Our reporting on sustainable solutions is verified by an external auditor, ensuring our framework is transparent and comprehensive.
Green buildings are an example of how our products create sustainable communities. The historic Hudson Yards development in New York City is the largest U.S. private real estate development. The ongoing project completed two towers at 10 and 30 Hudson Yards, with the impressive glass and steel structure of 30 Hudson Yards features the company's high-performance architectural powder coatings, while 10 Hudson Yards uses our industrial coatings. Most of the aluminium on the larger tower is coated with the company's Interpon D3000 Fluromax metallic powder coating, including the highly prominent first five stories. The remaining louvers and some of the ornamental metals are coated with our TRINAR liquid coating. The shorter tower at 10 Hudson Yards features our TRINAR coatings on all visible aluminium – both exterior and interior. Our powder and liquid coating products make this Manhattan neighborhood development a LEED-certified sustainable community (Leadership in Energy and Environmental Design – a global green building certification program) and help the buildings last longer.
We've also launched our Ceram-A-Star CS 1050 Select offering for LEED-certified buildings. This is our latest development using COOL CHEMISTRY coatings that are applied on metal roofing. The result is a sustainable building material that lowers air conditioning costs, reduces peak energy demand, and helps to mitigate urban heat island effects. When applied on roofs and walls in a hot climate, COOL CHEMISTRY coatings reduce air conditioning costs by up to 15 percent.
In our food packaging coatings, we have developed new waterborne BPANI coatings that have a lower embodied carbon footprint and help our customers to optimize their productivity – thus helping them to reduce the carbon footprint in the value chain. One of these sustainable solutions is our Aqualure™G150 that has allowed our customers to smoothly transition from epoxy-based lacquers while meeting performance requirements.
We continue to innovate and develop more sustainable solutions that reduce our carbon emissions in our value chain and help achieve our SBTi approved carbon reduction targets, while at the same time deliver on the high-quality standards that our customers expect from us.
Learn more at https://www.akzonobel.com/sustainability.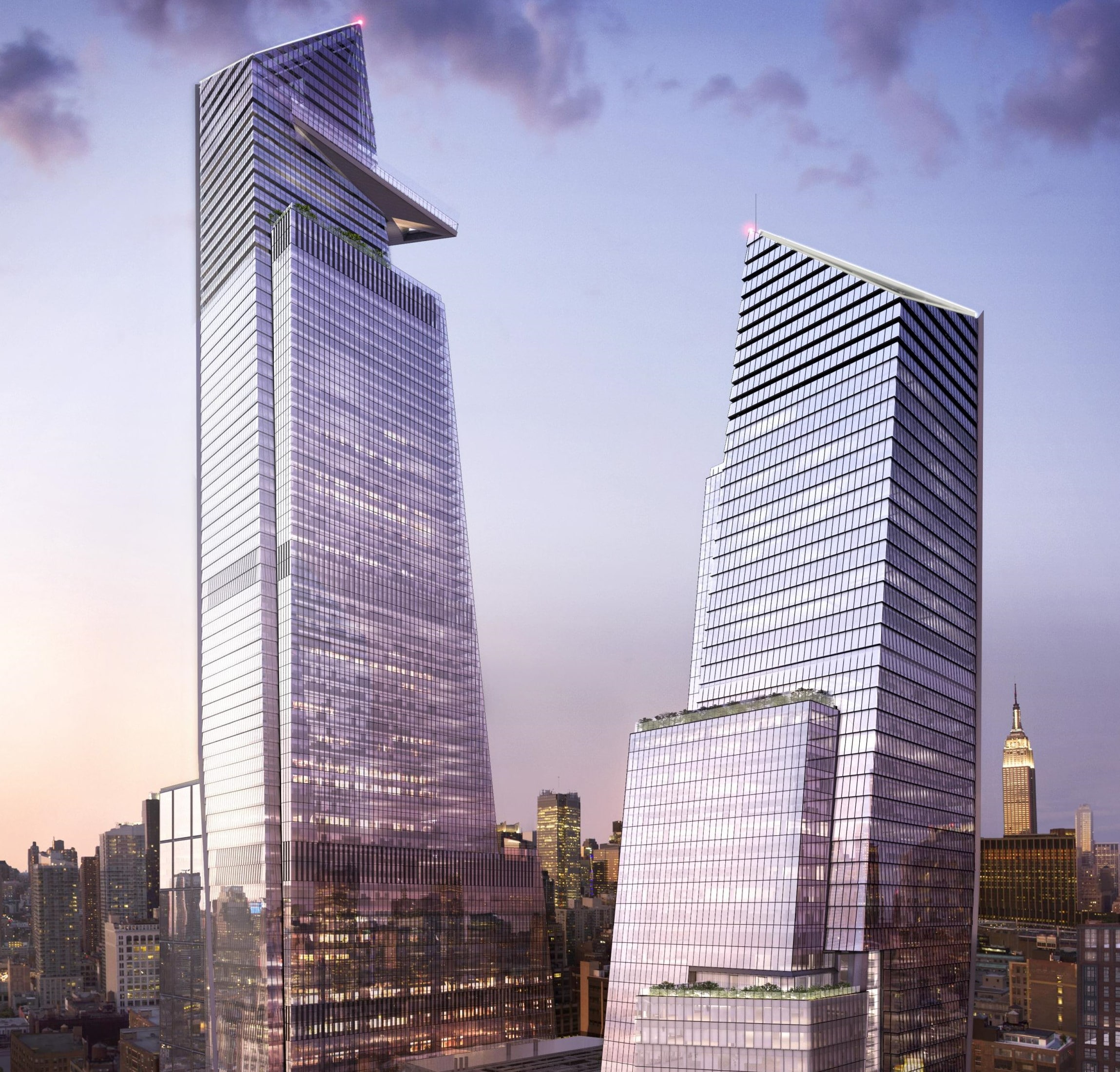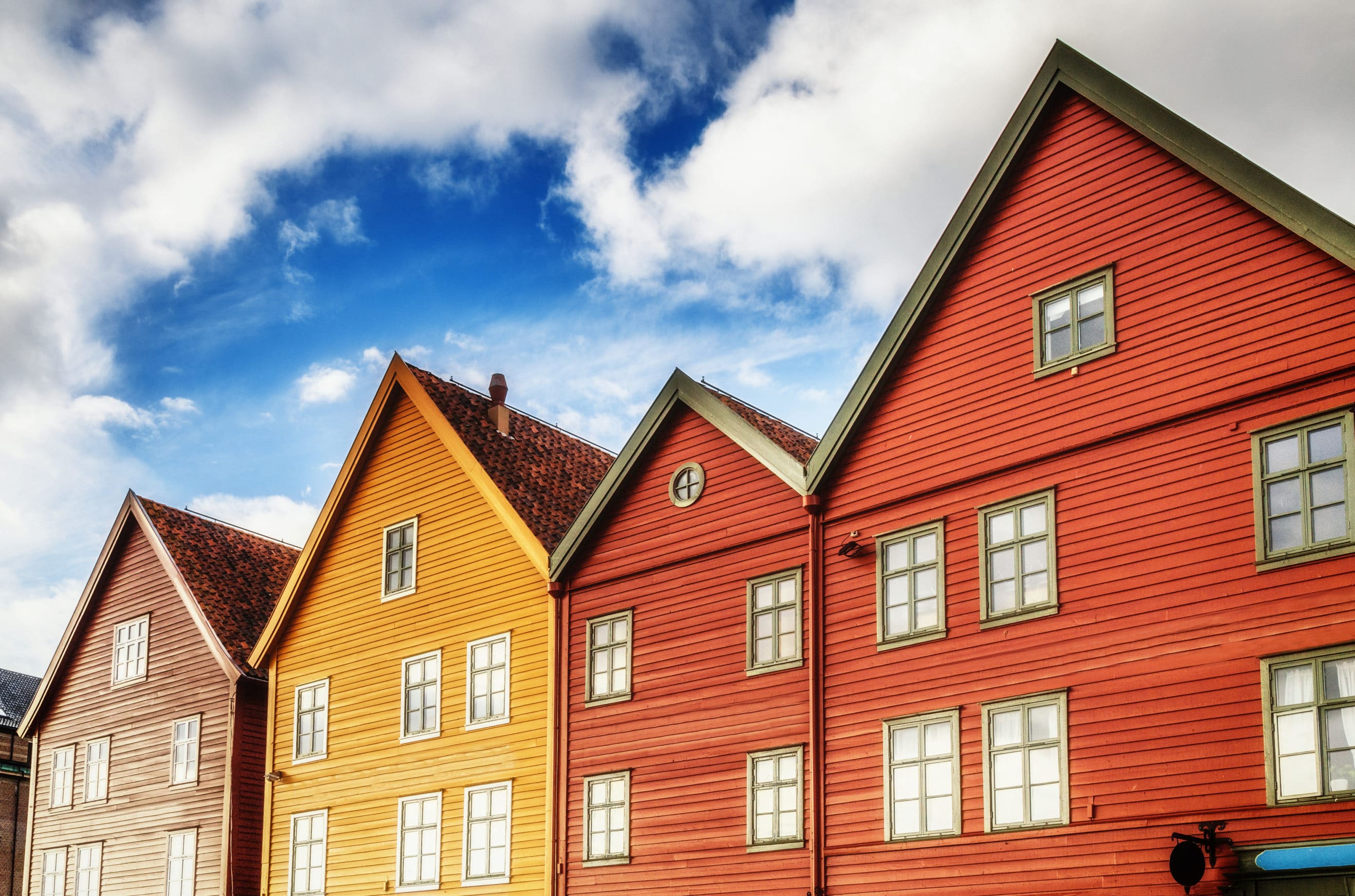 allnex: Sustainability in our DNA — New Bio-based Aliphatic Urethane Acrylate
Since the 1960s, allnex has been an inventor of sustainablt resin solutions, such as waterborne industrial coating resins, polyester powder resins and UV curable technologies. allnex has deep roots in sustainability and is actively working to reduce our environmental footprint, focusing on the impact of our operations, technologies and product offerings. The radiation curing technology, part of the allnex portfolio, is characterized by an energy-efficient profile along with a portfolio of low- to no-VOC products. The technology uses energy-induced radical polymerization, which results in immediate curing of the coating that can be achieved with ultraviolet light or electron beams. Alternative curing mechanisms can be obtained in combination with peroxides and/or in the presence of elevated temperatures.
Read More…
Because of its performance, high throughput and sustainable profile, this technology is widely used in markets such as industrial wood, packaging, inks and plastic coatings. The replacement of less environmentally friendly technologies, such as solvent-based and acid-catalyzed systems that release volatile organic compounds into the atmosphere, has contributed to the growth rate and interest in this technology. In particular, this shift has affected industrial wood coatings such as furniture and flooring, a trend driven by brand owners and actively supported by allnex.
While radiation curing already offers a sustainable profile, allnex is continually  pushing the boundaries to further reduce its environmental footprint by investing in more efficient production processes, increasing the durability of its products and continuing to develop a portfolio of resins that contain safer chemicals and incorporate bio-based building blocks to ultimately reduce its overall carbon footprint.
One of these efforts led to the development of EBECRYL®4690, a bio-based energy curable aliphatic urethane acrylate. This one-of-a-kind, patented product contains 30% C14 (measured according to  ASTM D6866) and is tin, solvent and BPA-free. The product combines excellent weathering resistance, high reactivity, a strong abrasion and chemical resistance with a very low yellowing. It is therefore ideal  for both clear and pigmented coatings for exterior and interior applications, as well as for coatings for furniture, kitchen cabinets, floors and panels. The carbon footprint reduction of the material can be estimated as >500 g CO2/kg.
When developing the product, allnex considered other key market elements such as performance, price positioning and raw material availability. We can proudly confirm that the performance and price positioning are very close to the fossil analogue, while the availability of the key bio-based raw material has been detached from fossil value chains plagued  by availability issues. Thus, we offer not only a sustainable product, but also a product that meets other market requirements: availability, performance and cost. At allnex, we believe that sustainability should not be a burden, rather a  source of great opportunities, which we once again have demonstrated with this development.
Learn more at https://allnex.com/en/technologies/ecowise-choice.
ANGUS: Improving Indoor Air Quality with Amino Alcohols
Driven by environmental, health, and safety concerns, coating technologies have undergone a dramatic shift in the past few decades. Most of this movement has been driven by the reduction of VOCs and other hazardous materials in coating formulations. The continuous development and improvement of waterborne technologies has enabled many solvent-based systems to be replaced with waterborne chemistries that contain significantly lower VOC content than their solvent-based counterparts. VOC levels have been pushed even lower by the development of low-VOC and zero-VOC water-based formulations.
Read More…
With the use of amino alcohols based on ANGUS chemistry, it is possible to also create zeroVOC and low emissions coatings, as well as functional coatings that improve indoor air quality. Coatings can be formulated using either AMP-95 or AEPD VOX 1000 to meet zero-VOC requirements in the United States/Canada and Europe/ China, respectively. These same products also have no or low emissions, which can enable coating formulations to qualify for green label programs.
A continuation of this trend emerging in the global coatings industry has been focused on the development of functional coatings that not only limit emissions of VOCs into the environment but extract and remove VOCs that have originated from other sources. A functional coating with VOC remediation capability could improve indoor air quality and provide a means to scavenge VOC emissions from sources that have proven to be more challenging to address.
Formaldehyde emitted from carpets, furniture, electronics, household cleaners and other synthetic materials is one of the most common indoor air pollutants and can pose a significant short- and long-term risk to human health. With increasing regulatory and consumer focus on improving indoor air quality, one of the most effective solutions to reducing indoor formaldehyde levels is through chemical remediation or scavenging systems.
ANGUS' TRIS AMINO™ Crystals amino alcohol is proven to provide high-efficiency formaldehyde scavenging performance in impregnated activated carbon air filtration systems. These unique multifunctional chemistries can also be used at low dosage levels to add formaldehyde scavenging performance to existing waterborne architectural paint and construction applications, helping improve indoor air quality without requiring major reformulation work. TRIS AMINO can be easily formulated into waterborne coatings and is highly effective at low use levels as scavengers of airborne formaldehyde without negatively impacting final paint performance.
While TRIS AMINO has superior formaldehyde scavenging potential, AEPD VOX 1000 can offer additional functionality as it not only scavenges formaldehyde but can also adjust solution pH, disperse pigments, and develop a synergistic effect with registered biocides leading to extended shelf life. These chemistries provide an easily accessible pathway to advance the evolution of environmentally friendly coatings by creating functionality that improves indoor air quality within homes, schools, offices, and other buildings.
Learn more at https://www.angus.com.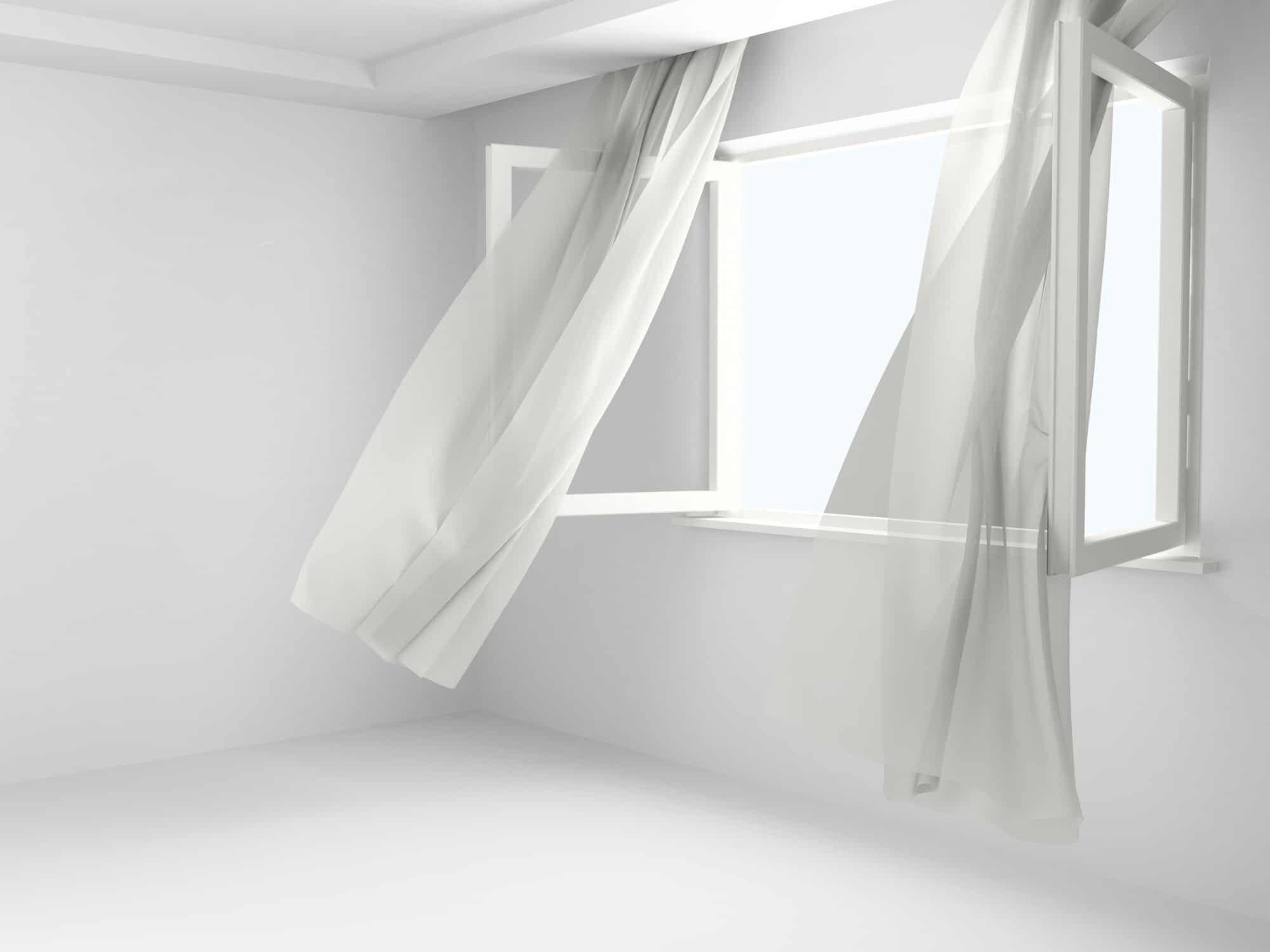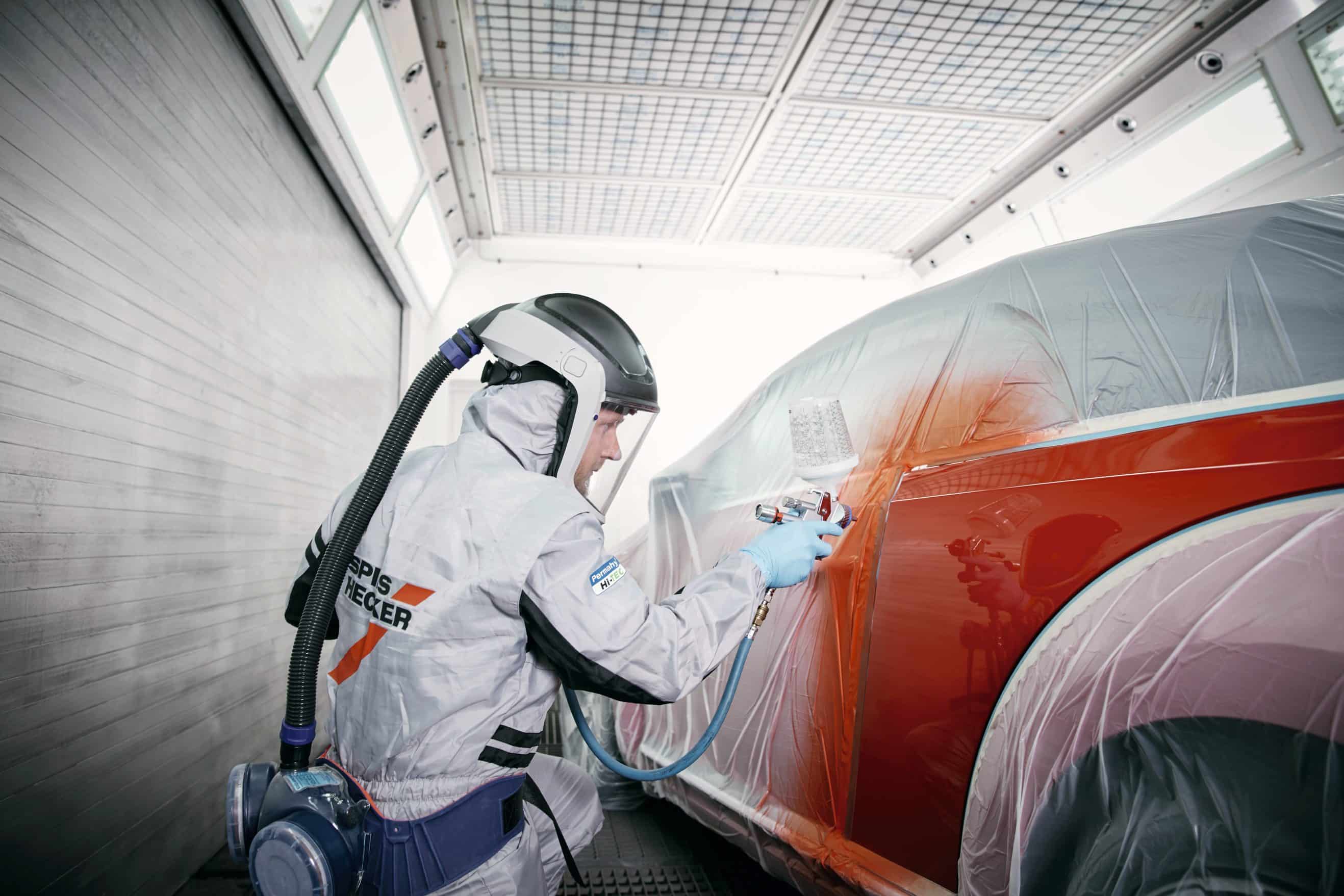 Axalta: Making Body Shops More Sustainable
Axalta has provided automotive refinishers and body shops with high-quality, dramatic results for over a century. Globally, Axalta provides refinish partners with optimal system solutions, customized service and targeted customer-focused training to make their work easier and more efficient while generating sustainable value.
Read More…
Axalta is a leader in the shift toward waterborne coatings in the refinish market, providing body shops with products that have sustainability benefits like lower volatile organic compound (VOC) emissions and enabling faster cycle times. In the United States, Axalta's Spies Hecker® Permahyd® Hi-TEC system features a waterborne sealer and basecoat, which enable painters to work without having to flash between coats. In particular, the Spies Hecker® Permahyd® 2K Sealer 5650 can be applied in 5 minutes, reducing application time by up to 75 percent compared with competitive sealers. The waterborne basecoat formulation in the Spies Hecker® Permahyd® Hi-TEC system meets even the most stringent VOC regulations, provides exceptional coverage in less than two coats, and enables a lower film build resulting in less material being required to repair a vehicle.
Learn more about Axalta's sustainability efforts here.
BASF: New Standard for Sustainability in the Refinish Business with Glasurit 100 Line 
At BASF, we create chemistry for a sustainable future. As an industry leader, we want to be the most attractive partner for challenges that can be solved with chemistry. We combine economic success with environmental protection and social responsibility, putting our customers at the center of everything we do.
Read More…
We are committed to meeting the global challenges and growth of the automotive refinish industry by leading in sustainable product, color and process innovations. Our newest addition to the Glasurit portfolio, 100 Line, is an innovative and sustainable paint system in the industry that meets the highest requirements of modern body shops with its advanced, comprehensive system that optimizes processes at all levels. Glasurit 100 Line has a VOC value of 250 g/l — a 40% reduction from many waterborne basecoats, and far lower than any global VOC requirements.
Since 1888, Glasurit has stood for perfection and world-class luxury, along with social and ecological responsibility. The innovative 100 Line helps customers become more competitive and increase net profits, improve their environmental footprint and drive overall performance.
100 Line continues to impress customers with its incredible quality and efficiency, all while setting a new sustainability standard with the lowest VOC values on the market. Its excellent color stability, robustness in application and environmental attributes make it the ideal sustainable solution for completing jobs faster with less material consumption. With BASF's 100 Line , customers can expect savings of up to 35% in overall process times through faster application and shorter flash-off cycles. Another 20% savings can be made as material consumption is reduced.
For more information about Glasurit 100 Line, visit basfrefinish.com/glasurit.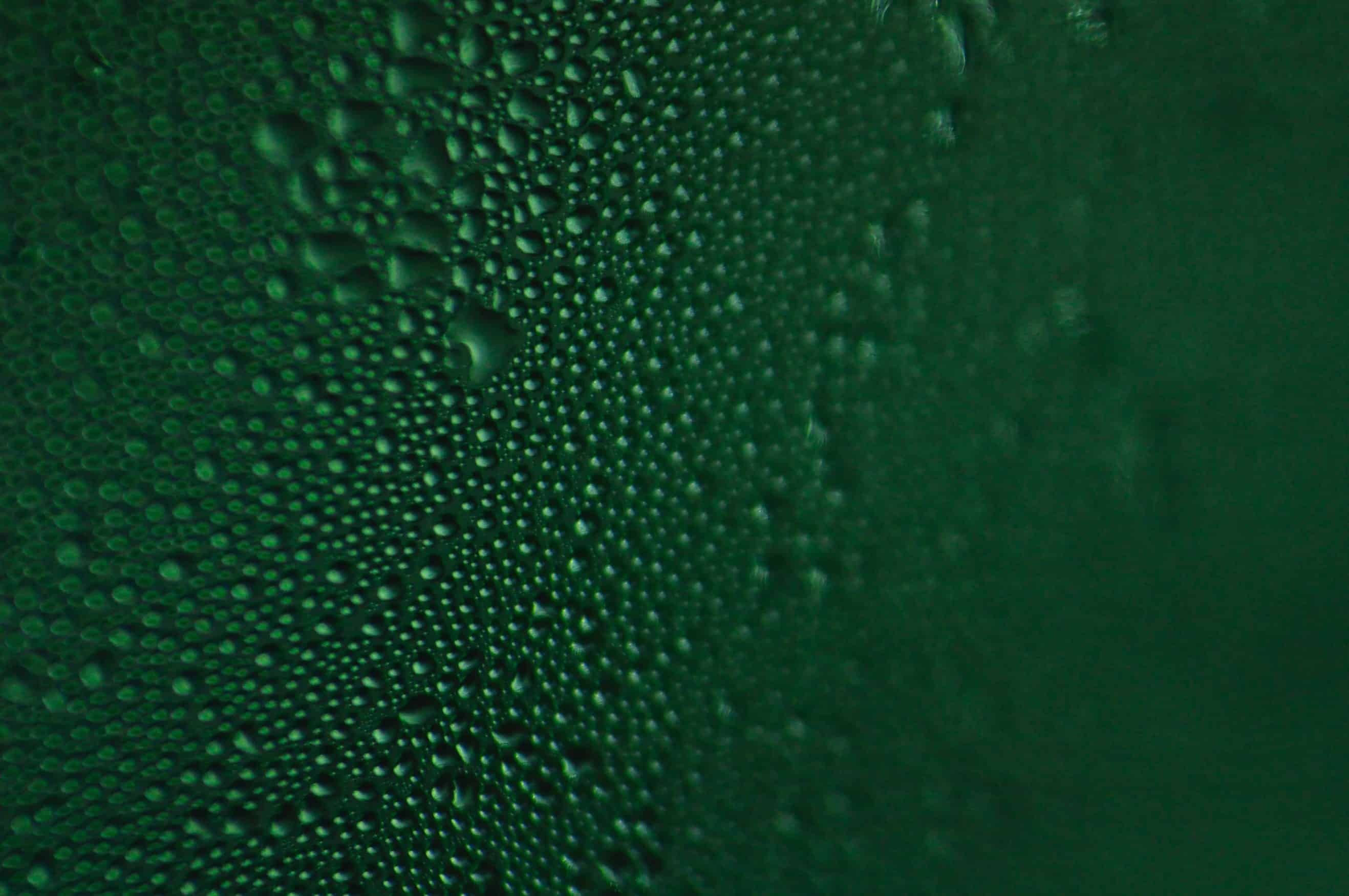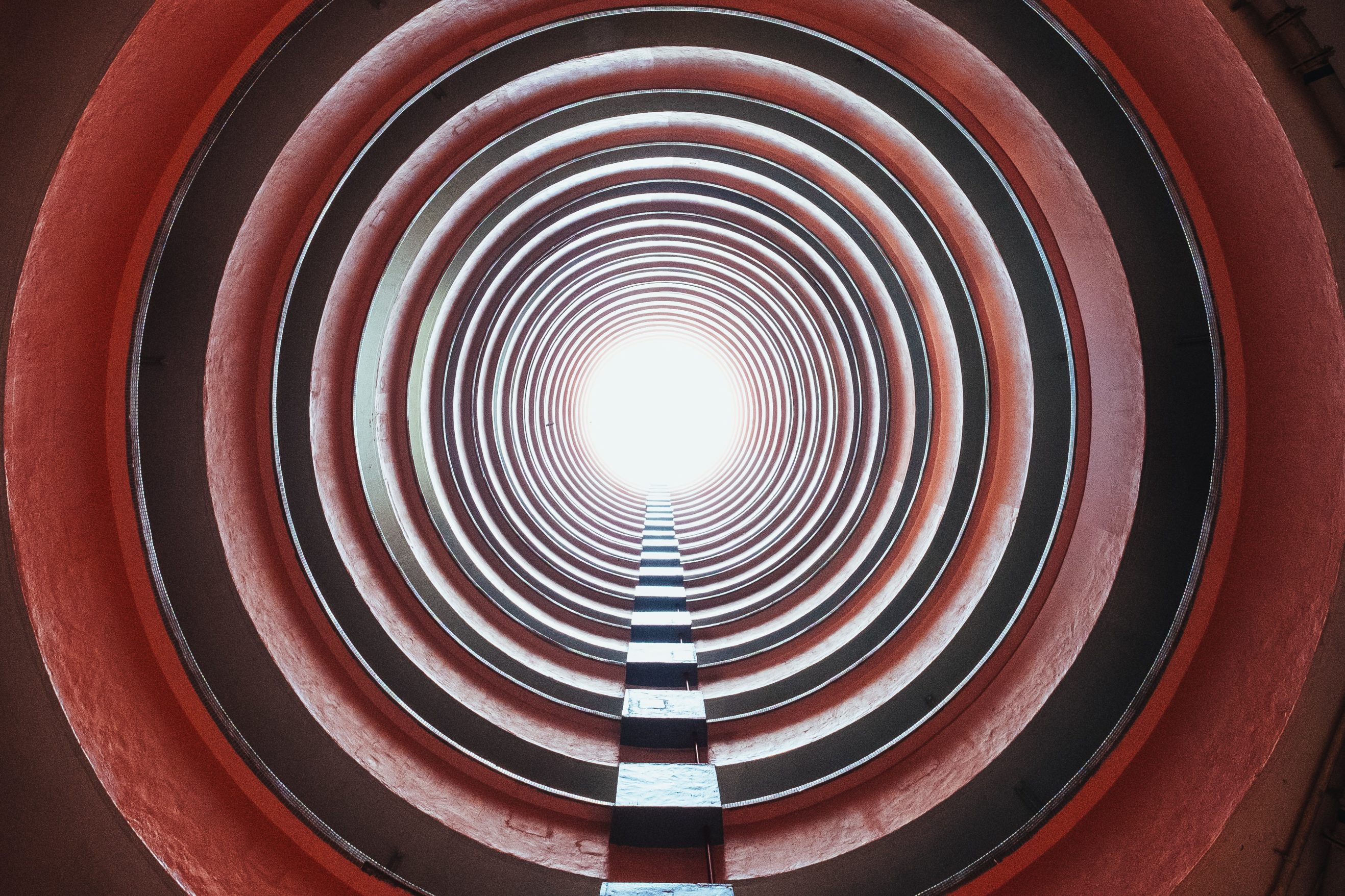 Behr: Innovative pour spout and lid add value to recyclable all-plastic paint container
For years, Behr Paint Company has been a quality and innovation leader in the architectural coatings industry. In that role, Behr has prioritized the environment in its supply chain. BEHR® products are made using sustainably sound and zero-waste manufacturing methods and are formulated to deliver maximum durability — providing consumers with excellent performance and protection.
Read More…
Combining the elements of safety, convenience, and sustainability, Behr designed its new Simple Pour lid and all-plastic gallon containers. The all-plastic container seals tighter than the hybrid container and helps ensure that leftover paint will be better preserved for future use.
The Simple Pour spout and cap easily twists open for a cleaner, more precise pour, reducing paint waste and cleanup. The new container and lid are available on all one-gallon containers, and both are made from 100% recycled plastic of post-consumer material including recycled car battery casings, bottle caps, yogurt cups, plastic-take out containers and more. After use, the BEHR container and spout are 100% recyclable. The BEHR Simple Pour Lid/spout is an honoree of the Fast Company 2020 Innovation by Design Awards in the home category.
Behr continues to focus on developing sustainable products that are safe for the home and environment. Most BEHR products contain less than 50 grams-per-liter of volatile organic compounds (VOC) and meet the most stringent regulations across the U.S. market. Additionally, most BEHR products are formulated to meet third-party Greenguard Gold certification — certified products are low-emitting and help contribute to cleaner indoor air. BEHR also uses low volatile organic compounds (VOC) waterborne colorants for point-of-sale tinting of its paints.
Benjamin Moore: Customers Want Green
At Benjamin Moore, we remain steadfast in our commitment to our stakeholders and our long-standing pledge toward a more sustainable future. Premium quality coatings have been at the foundation of the brand for 138 years. Through third-party certifications like Green Seal and ongoing efforts to develop low-VOC coatings,  we are able to meet the needs of customers and our obligation for a safer environment.
Read More…
In 2008, Benjamin Moore® introduced the Eco Spec® line  as one of our first zero-VOC paints ideally suited for facilities, such as schools, hospitals, corporate buildings,  nursing homes, medical clinics and assisted living facilities.
In 2021, as part of an effort to better serve our customers, we had Eco Spec® independently tested to be Green Seal™ Certified and CERTIFIED asthma & allergy friendly® by the ASTHMA AND ALLERGY FOUNDATION OF AMERICA. This certification  makes  Eco Spec® our greenest product offering that exceeds the most stringent environmental standards for both commercial and residential customers.
The new Eco Spec® Interior is a 100% acrylic paint that offers zero VOCs, zero emissions and low odor, for when an environmentally responsible interior paint is required or needed and our patented zero-VOC Gennex® colorants ensure that Eco Spec® remains zero-VOC, even after tinting. This is why we recommend products like Eco Spec® for the benefit of those spaces, their occupants and the environment in general.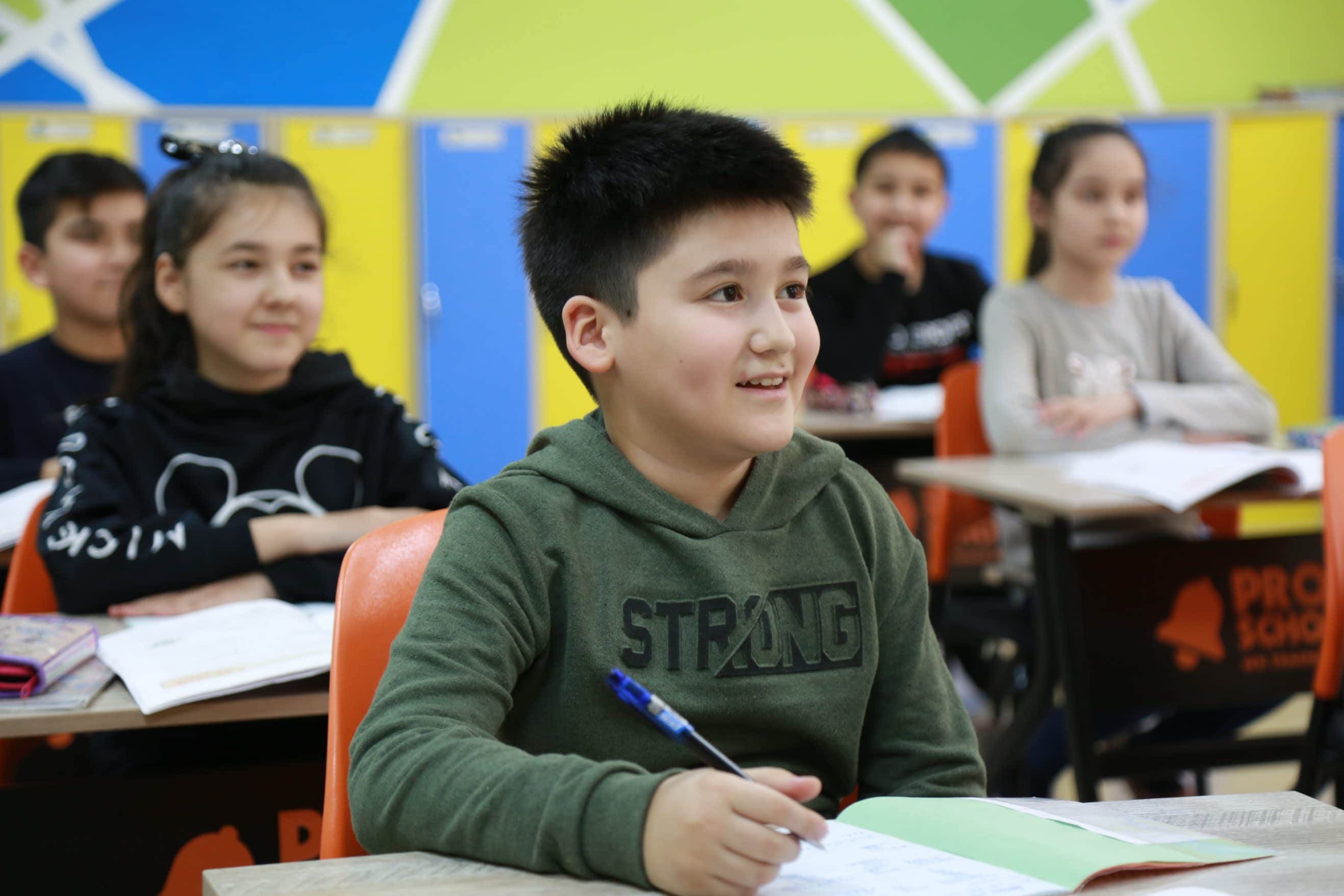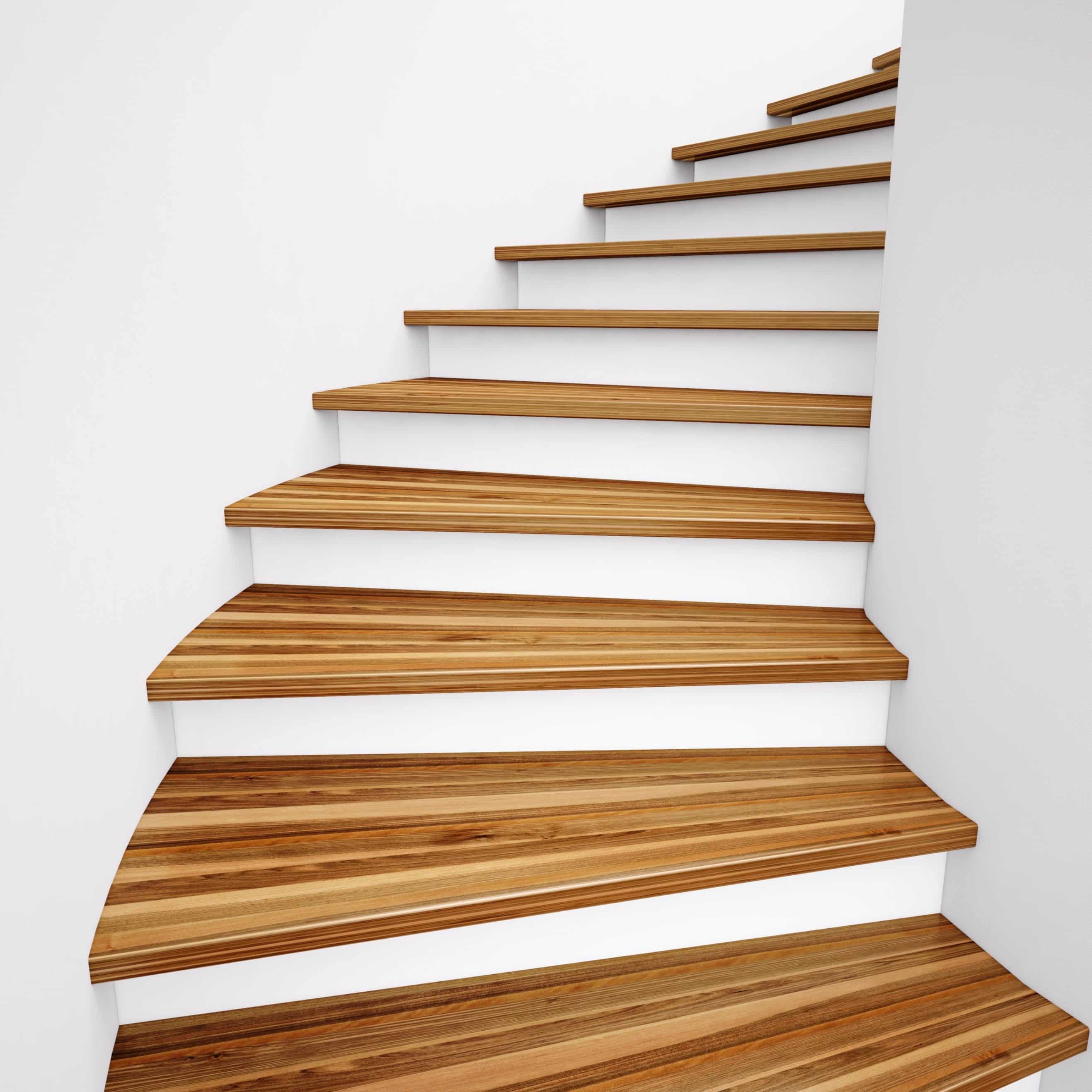 Clariant: No Room for Slip-Ups — Creating the Right Feel for Wood
Wood coating manufacturers are raising their ambitions to offer more sustainable solutions without compromising performance. They're keen to answer consumers' calls for hardwood flooring and furniture to take on the safety and wear demands of busy households while being as natural as possible in look, feel and materials. Clariant's customers are using its bio-based Ceridust® micronized powders and waxes for surface modification to fulfil their requirements for sustainability and multifunctional performance.
Read More…
Scratch and rub resistance, matting effects and slip/coefficient of friction properties are all-important attributes when it comes to protecting and enhancing wood in consumer households. Ideally, bio-based additives should provide benefits comparable to conventional non-bio-based options to be most attractive. With this consideration in mind, Clariant supports its coatings customers in finding the most appropriate renewable additive for their particular needs. Within Clariant's portfolio, the Ceridust Vita product line is 100% solid, easy-to-incorporate, and based on non-food competing raw materials with 98% Renewable Carbon Index and free of VOC.
In recent flooring applications, for example, Clariant's Ceridust 8090 Vita and 8091 Vita are enabling coatings' manufacturers to achieve in-demand performance and aesthetic properties from bio-based solutions. The two additives have different particle sizes that lend a different 'touch' to the wood. The coarser Ceridust 8090 Vita creates a protected and smooth surface with the pleasant feel of untreated wood. At the same time, it increases coefficient of friction (COF) – great for anti-slip properties – in combination with outstanding scratch resistance performance in water-based formulations. The finer grind Ceridust 8091 Vita combines smoothness with very high scratch resistance and offers matting effects similar to standard waxes. It also increases COF and, with its package of benefits, is enabling manufacturers to formulate more sustainable coatings with top quality.
Both Ceridust 8090 Vita and Ceridust 8091 Vita are proven suitable for UV and waterborne systems and show improvements in scratch resistance, even outperforming standard micronized waxes without reducing the COF. This is valuable for floor coatings where for safety reasons it's important to avoid a low COF, or where a manufacturer would like to use materials based on renewables to imitate wooded structures, or to make the floor more resistant against wear.
These innovative developments, which have been awarded the Clariant EcoTain® label for their outstanding sustainability and world-class performance, show that it is possible for coatings manufacturers to meet their targets when formulating more sustainable coatings. Clariant is constantly evolving its portfolio of additive solutions to provide customers with key sustainability benefits to move them forward.
Covestro: High Performance Aliphatic Hardener Takes the Next Step in the Sustainability Journey
Something exciting has happened in the polyurethane world. For multiple decades, aliphatic polyurethane coatings have long been recognized as the high-performance option for critical applications such as automotive, industrial, and infrastructure due to the inherent strength of the polyurethane bond and the excellent properties it imparts. These proven hardeners, while fulfilling the durability and aesthetic demands of the market, have been traditionally formulated with fossil-based raw materials. However, aliphatic hardener technology has taken the next step forward: Covestro has developed a new aliphatic hardener, the first in the market in over 30 years, that has replaced a significant amount of the fossil-based carbon content with over 70% of bio-based material.
Read More…
The polyisocyanate, Desmodur® eco N, is a pentamethylene diisocyanate (PDI) based trimer and yields excellent properties similar to hexamethylene diisocyanate (HDI) trimer. A unique feature of this bioderived material is that it utilizes non-edible corn starch which is enzymatically converted by specially developed microorganisms in a highly efficient manner. The Desmodur® eco N version has been developed to be similar to existing HDI-trimer for use in solventborne topcoats and the Bayhydur® eco N version is hydrophilically-modified to have better compatibility in waterborne systems.
With the creation of this biobased aliphatic hardener, formulators have begun to use this new building block within current developments. Two examples are the use of the crosslinker in a two part automotive OEM exterior clearcoat. The coating needed to meet current stringent testing specifications with no sacrifices in performance. It's very important to note that moving to bio-based materials does not have to equate to reduced performance. These two automotive manufacturers desired the sustainability attribute of a bio-based aliphatic hardener while retaining the proven performance value of a polyurethane clearcoat.
Chemists are also evaluating the use of this unique hardener in the formulation of abrasion and chemical resistant concrete floor coatings. The coating can be classified as a polyurethane or a polyaspartic depending on which resins are used, but in either case the expectation is for similar floor coating properties such as durability, stain and chemical resistance, and long-term color and gloss retention. However, it is not enough to include the biobased trait while allowing other environmental concerns to suffer. So, the new hardener has a similar viscosity profile as traditional products which allows for the formulation of ultra-low VOC construction coatings – continuing the downward sustainability desire for lower VOC.
Similarly, the high biobased hardener is of interest to coatings companies that formulate fluid-applied reflective roof coatings. For this application, the final coating supports two sustainability drivers – biobased content and energy efficiency. In particular, two component aliphatic polyurethane roof coatings are not only durable, they also have the all-important quality of reflecting sunlight's IR rays rather than absorbing them – initially as well as years after application. Since there are existing aliphatic polyurethane roof coatings available with 22 to 25% range using resins, this biobased hardener would allow for sustainable roof coatings with a bio-based content in excess of 50%.
Definitely a step in the right direction!
Learn more at https://www.covestro.com/en/sustainability/what-drives-us/circular-economy.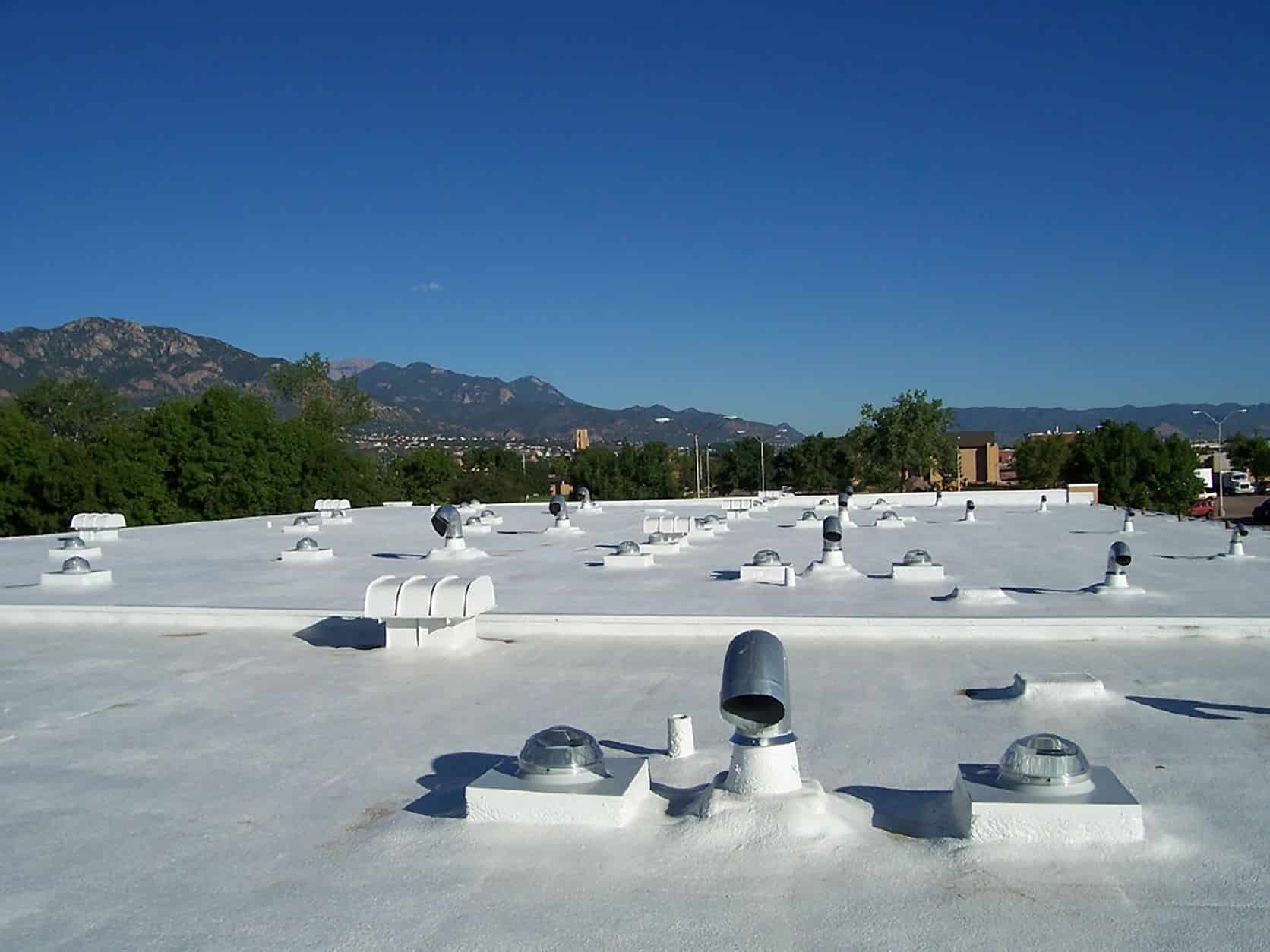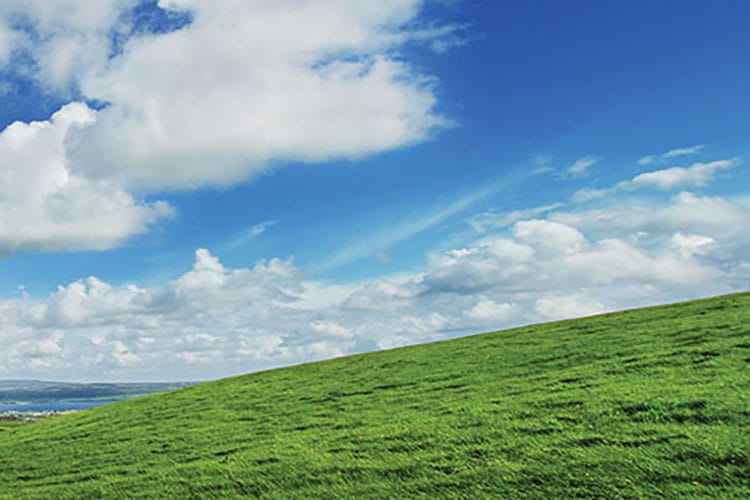 Dow: Climate Protection, Circular Economy, Safer Materials
As a materials science company, our ambition is to be the most innovative, customer centric, inclusive and sustainable materials science company in the world.  Our purpose is to deliver a sustainable future through innovation, expertise and collaboration with our partners. To achieve our sustainability ambitions, we are focusing our efforts around three areas: Climate Protection, Safer Materials and Advancing a Circular Economy.  Here is a sample of exciting technologies and solutions that Dow's Coatings & Performance Monomers business offers, aligned with Dow's sustainability priorities.
Read More…
Climate Protection
Dow aims to reduce emissions by five million metric tons by 2030 — a 15% reduction versus our 2020 baseline. This target is the next step in our broader commitment to achieve carbon neutrality by 2050. To support this goal, Dow's Coatings & Performance Monomers business, is targeting a 30% reduction in emissions by reducing our footprint, increasing use of renewable power and expanding the portfolio of lower carbon binders and additives.
Circular Economy
To advance a circular economy, Dow will enable the collection of one million metric tons of plastics to be re-used or recycled through direct actions and partnerships, and by 2035, all products sold into packaging applications will be reusable or recyclable.
RHOBARR™, Dow's portfolio of waterborne barrier coatings for paper-based substrates, enables brand owners, converters and mills to develop new paper packaging formats to meet sustainability commitments and consumers' expectations for recyclable and repulpable packaging.  An exciting upcoming product launch is RHOBARR™ 325 Barrier Dispersion, which provides excellent barrier to hot and cold liquids, strong heat sealability, and excellent repulpability. In paper cups, RHOBARR 320™ Barrier Dispersion provides sustainability benefits through the use of barriers that are up to 70% thinner and have 50% lower carbon emissions than incumbent coatings.  When repulped, up to 99% of the paper fibers can be recycled.
Safer Materials
For our architectural and industrial coatings customers, we offer more than 150 binders and additives that are APEO-free and that enable low to ultra-low VOC paints and coatings. All of our new product innovations are APEO-free and our aim is to have our entire portfolio be APEO-free by 2030. Our products are enabling our customers to remove materials of concern from end-products. Here are two illustrative examples:
To get oil, grease and water barrier, fluorochemical additives (e.g., PFAS) have been commonly used in food packaging containers. The use of RHOBARR™ 214 Acrylic Emulsion in paper packaging eliminates the need for PFAS additives.
We spend more than 90% of our time indoors. Indoor air can be 2-3 times more polluted than outdoors and a known indoor air pollutant is formaldehyde, an irritant and a probable human carcinogen. Indoor paints that feature FORMASHIELD™ binders, capture formaldehyde, thus helping improve indoor air quality.
Sustainability at Dow is broad in scope, innovative in character and designed to create a positive impact on society and the environment. Let's formulate together for a more sustainable future!
Dunn-Edwards: Water Conservation in a Water-Based Industry
From the beginning of Dunn-Edwards, being green has been at the core of our business practices. Our concern for the environment has always been expressed in simple terms such as "make the most of what you have" and "avoid letting anything go to waste". This business model not only extended to ingredients and product performance, but also how products were manufactured and an awareness of water usage and potential for water reusage. At Dunn-Edwards, we've taken water conservation seriously by reusing production rinse water wherever possible – an act which allows us to reuse over 180,000 gallons of water a year.
Read More…
Paints and coatings are, by nature, environmentally beneficial for the protection they provide to our built environment, and water-borne coatings offer substantial benefits over solvent-borne coatings in areas of air quality, and health and safety. However, with the transition to water-borne coatings, the water demand required by the industry has been no small figure. The ability to reuse water has become increasingly important and offers the industry an opportunity to conserve and optimize the resource.
Paint production at Dunn-Edwards's manufacturing facility can be done at a scale of 500 gallons to 12,000 gallons for a wide variety of flat and non-flat coatings – with capabilities for over a dozen product formulas being manufactured in a single day. Cleaning of all batch-making equipment is incredibly important to ensure the appearance and performance of our final products meets quality standards. In our efforts to conserve water, our facility is capable of segregating cleaning water by product sheens, and this water can be reused in products specifically designed for their integration. By reusing cleaning water whilst ensuring quality production output, Dunn-Edwards has saved over 900,000 gallons of water in the last five years – a number that will only continue to increase as the years go on.
Water conservation is just one of the ways that Dunn-Edwards is committed to being eco-efficient. For more information about our Greener by Design business model and philosophy, and our Phoenix Manufacturing Facility, visit www.dunnedwards.com.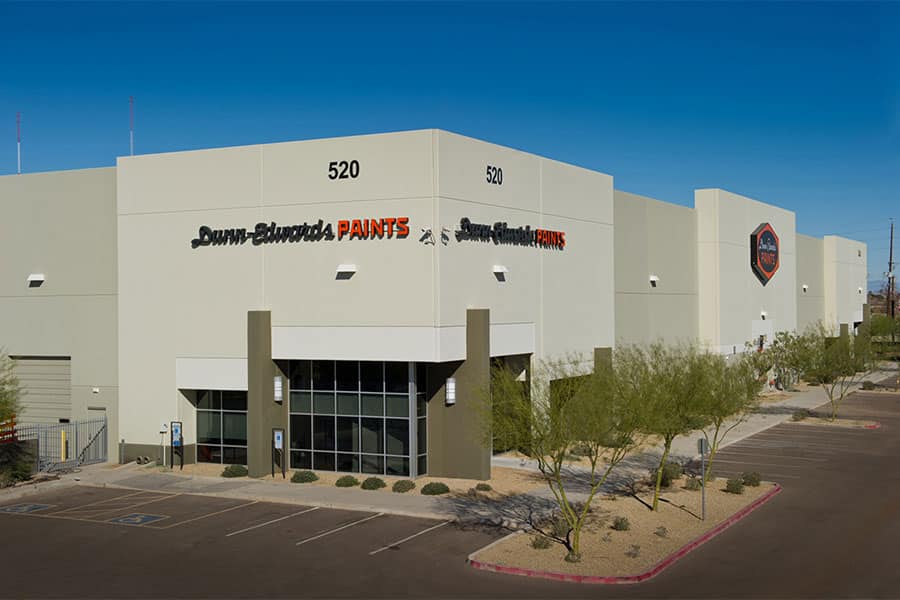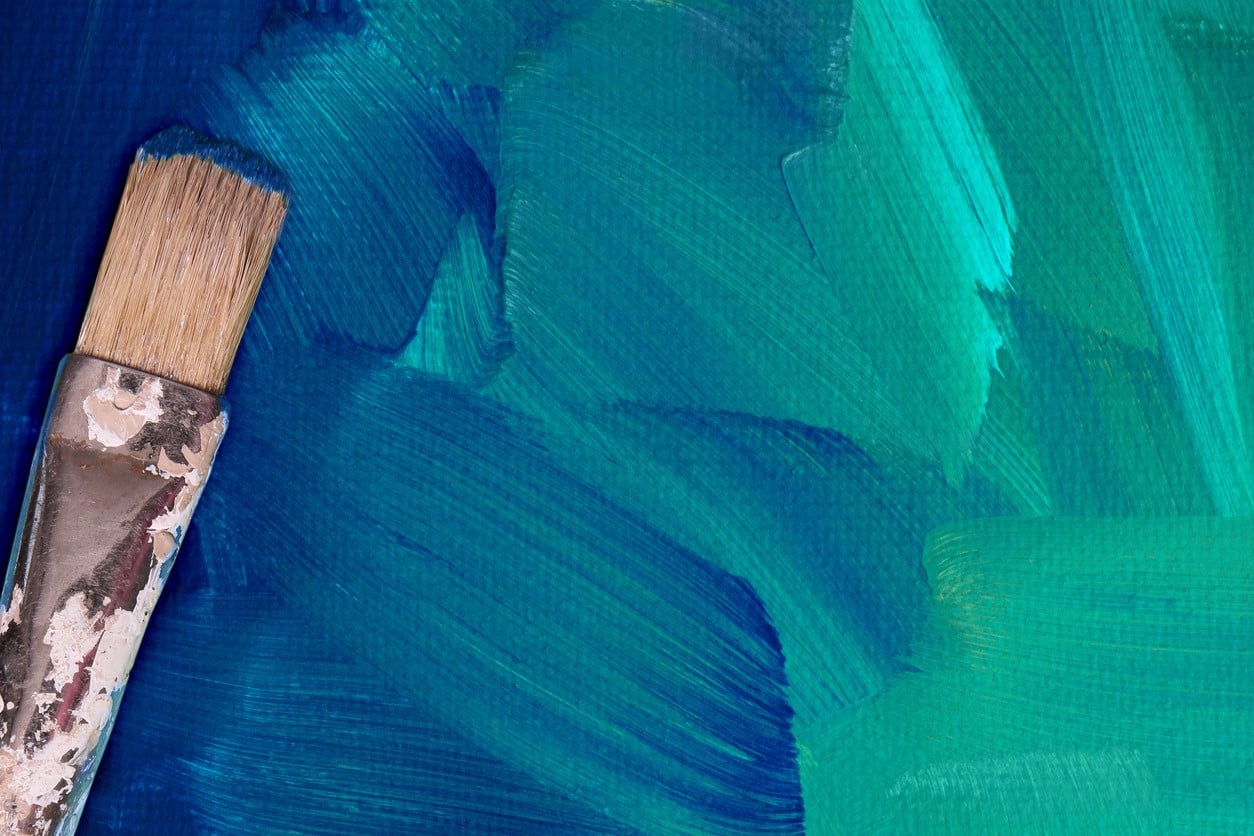 Eastman: Sustainability Without Compromise
For more than 70 years, Eastman has been a leading provider of high-quality raw materials for the global paint and coatings industry. Eastman offers one of the most diverse product portfolios in the coatings industry:
Read More…
Cellulose esters for rheology modification, defect control, and color consistency
Solvents for achieving the desired application and performance characteristics
Coalescents with a wide range of attributes to meet desired performance and regulatory needs
Resin intermediates, providing unique structural options for designing coating resins to meet the required performance properties
Resins, specifically Tetrashield™ protective resin system, which make coatings more durable through groundbreaking weathering, chemical resistance, and hardness.
Eastman is laser focused on innovating for a sustainable future, and the company's molecular recycling now offers more sustainable solutions for the myriad of markets it serves — including coatings — without compromising performance at all levels of substitution.
Sustainable innovation is more important than ever, as the world is facing a culmination of environmental crises that require complex solutions. From climate change to plastic waste to depletion of natural resources, these challenges impact both current and future generations.
Circularity is a path to address these challenges, which is why Eastman is dedicated to advancing a circular economy. This model will help drive that needed change and improve the quality of life for global communities through collaboration and innovative recycling technologies that produce sustainable products.
Eastman's molecular recycling technologies provide a truly circular solution for waste materials that were previously destined to end up in landfills, incinerators, or the environment. By breaking down plastic waste into its molecular building blocks and rebuilding it into new materials, Eastman can reprocess complex materials that cannot be recycled by traditional methods today. By 2030, the company expects to recycle up to 500 million pounds (≈ 225 million kg) of waste plastic annually.
Eastman is actively working to find new ways to reduce its own environmental impact by advocating for the creation of a more robust recycling infrastructure and helping its partners preserve natural resources through molecular recycling.
To address the climate crisis, Eastman set a goal to be carbon neutral by 2050. The company's molecular recycling technologies accelerate circularity and are an element of its strategy to mitigate climate change, as those technologies have a 20%–50% lower carbon footprint than processes using fossil-based resources.
Eastman is translating this technology to coatings and is now able to introduce its line of Renew products into this important market.
Eastman cannot create change alone; it is seeking collaborations with the coatings value chain and are pulling for industry peers to be successful in using advanced recycling to turn plastic waste into new materials. Together, both parties can deliver a more sustainable solution that will enable companies to achieve sustainability targets and reduce scope 3 emissions without compromising performance.
Learn more about Eastman's chemical coatings solutions at https://www.eastman.com/Markets/Coatings/Pages/Introduction.aspx.
Henkel: Innovative Pretreatment Process Drives Sustainability in Auto Industry
As a leading global provider of adhesives, coatings and sealants, Henkel invests in researching and developing solutions that will help its customers be more sustainable through changes in process, materials, and packaging.
Read More…
As sustainability requirements across the auto industry began to take shape in the early 2000s, Henkel began researching pretreatment alternatives that would reduce reliance on heavy metal
phosphates. A zinc phosphate metal pretreatment process has been the industry standard for many years, however research led Henkel to a zirconium oxide-based conversion coating, which offers a more sustainable alternative.
Henkel's innovative process first made its debut in 2007 on the Ford F150 truck. Today, more than four million vehicles are pretreated every year with Henkel's Next Generation Metal Pretreatment
process. The innovative process reduces the steps required from seven in a conventional metal pretreatment procedure to four, significantly reducing the automaker's carbon footprint. Environmental benefits also include:
➢ Elimination of heavy metal phosphates
➢ Up to a 90 percent reduction in sludge generation
➢ Up to a 50 percent reduction in water usage
In 2021, the process earned Henkel second place in the category of sustainable process in the 2021 Altair Enlighten Awards*, the auto industry's recognition of game-changing innovations in
sustainability and lightweighting.
Henkel's pre-treatment process supports the incorporation of more aluminum and other lightweight materials into vehicle design. Sustainable solutions like this play a key role in reducing the weight — or "lightweighting" — of both gas-powered and electric vehicles (EVs) and help the auto industry address environmental regulations around fuel efficiency and emissions, while providing
comfort and safety for the driver.
Currently, electric vehicles are roughly 30 percent heavier than traditional gas-powered vehicles. This is largely due to the weight of the battery, which spans the length of the vehicle body. The use
of more lightweight materials in EV manufacturing helps to offset the weight of the battery and increase driving range — a key selling point for consumers.
Henkel is committed to driving sustainability across industries through new innovative products and services. The company's ambitious goals include becoming climate positive by 2040 and reducing the environmental footprint of its production facilities by 65 percent by 2025.
View this video or read this news release for more information about Henkel's innovative pretreatment process for the auto industry.
To learn more, visit www.henkel-northamerica.com/brands-and-businesses/adhesive-technologies.
* The Altair award specifically recognizes Toyota's use of the Henkel process in production of the 2021 Tacoma and Tundra trucks (under the name Pallumina as trademarked by Nihon Parkerizing).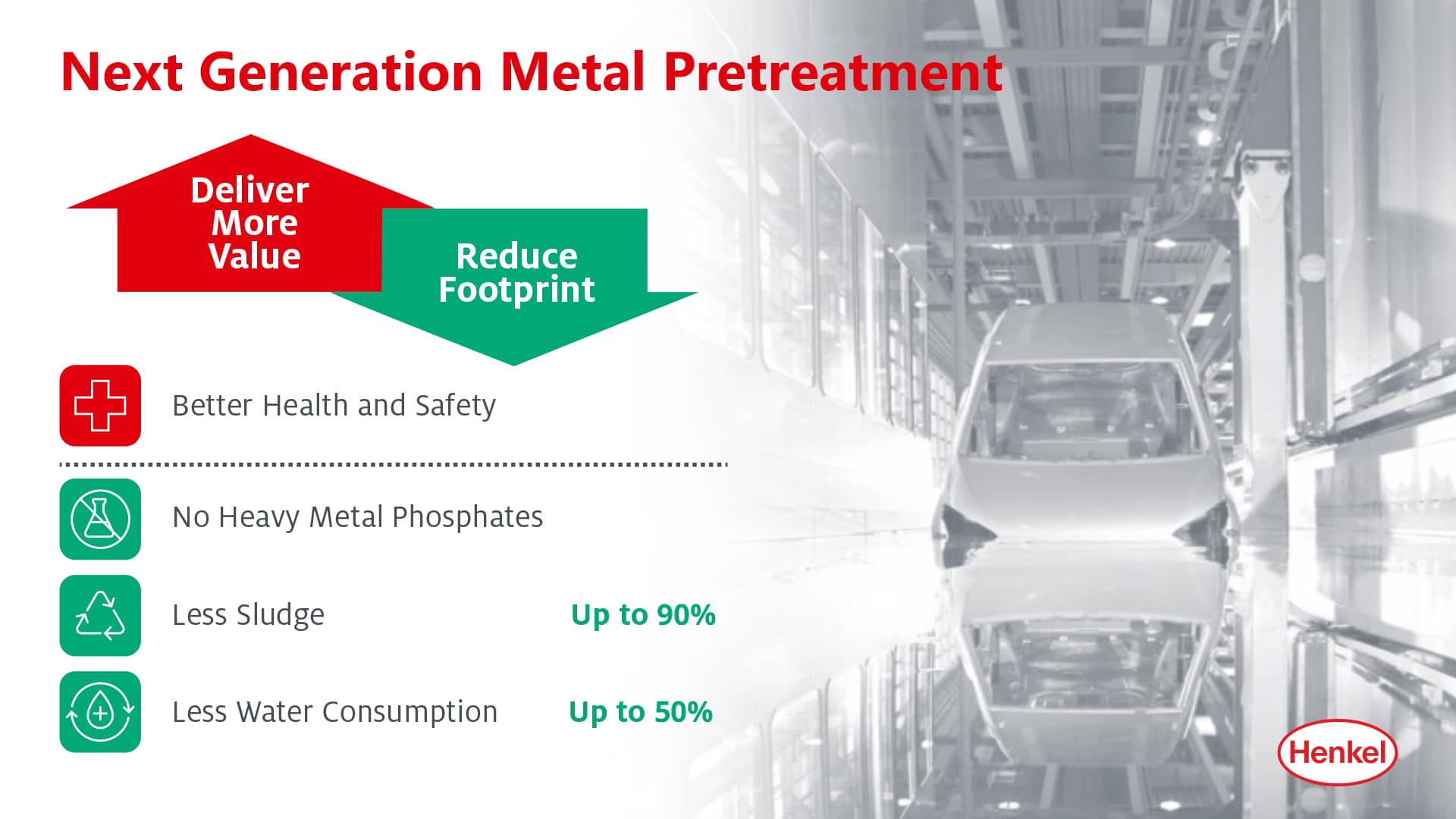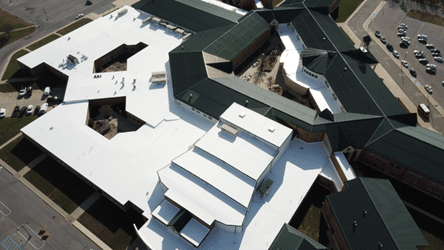 ICP: Reflective White Coatings Offer Savings and Sustainable Benefits over Roof Tear-offs
Roof tear-off is a costly, time-consuming, disruptive process and there is often a better way to protect structures, save energy and avoid serious leaks. In most cases, a roof restoration system will be more cost effective than a re-roof that uses new layers of insulation, and it will be easier to maintain. Choosing a white elastomeric, acrylic or silicone roof coating that reflects harmful ultraviolet (UV) rays also improves the energy efficiency of buildings and helps prevent deterioration that shows up as cracks and splits in the membrane.
Read More…
With roof coatings, waterproofing solutions, pavement products and more for commercial and residential construction needs, APOC® is a trusted industry name and one of the newest members of the ICP family. Cool roofs drastically reduce surface temperatures, meaning roof membrane life is extended, building occupant comfort is improved and cooling costs are reduced.
Dark roof surfaces can become 90° F hotter than the most reflective white surfaces. This increases stress to the entire roofing system, results in higher heat transfer into the building and contributes to an urban heat island effect whereby heat is absorbed and reemitted back into the surrounding air, causing local temperatures to rise faster and remain hotter even after sundown (in other words, a city will absorb and re-emit more heat from the sun than a rural area). The cumulative effect is increased energy demand, air pollution, greenhouse gas emissions, heat-related illnesses and more.
APOC engineers Cool Roof Restoration Systems that deliver high solar reflectivity and thermal emittance to reduce roof surface temperatures. In turn, building internal temperatures and air conditioning needs are diminished. These solutions are recognized by the Cool Roof Rating Council (CRRC) as the highest rated roof coatings in the industry, with many meeting Energy Star requirements for certified roof products that reflect more of the sun's rays.
Decades of innovation have resulted in a broad portfolio of solutions that restore and protect both smooth and gravel-surfaced built-up roofing (BUR), mineral granule cap sheet, EPDM rubber membrane, select white single-ply systems and most metal roofs. For APOC, coating development is about giving contractors more cool roof options that provide sustainable benefits and lower energy costs in conditioned spaces.
ICP's acquisition of Gardner-Gibson's APOC, Gardner®, Black Jack® and Dyco® brands deepens a lineup of industrial coatings, adhesives and sealants that protect against unwanted or uncontrolled air and moisture in a variety of climates. ICP is committed to helping commercial building contractors and remodelers achieve the best outcomes and solve problems using more energy-efficient, environmentally responsible products.
Restoration can increase the service life of a roof up to 15 years and may be repeated for as long as the structure of the roof remains sound. A white reflective coating can deliver the added advantages of reduced heat buildup, longer roof life and less environmental impact. Durable, highly reflective coating systems that provide additional reinforcement on susceptible parts of the roof like vertical seams, fasteners, curves, penetrations and around the perimeter offer many cooling benefits to building owners.
Learn more at www.icpgroup.com.
PPG: Battery Coatings Provide Protection; Enable and Enhance Electric Mobility ​
At PPG, we work every day to develop and deliver the paints, coatings and specialty materials that our customers have trusted for more than 135 years. Through dedication and creativity, we solve our customers' biggest challenges, collaborating closely to find the right path forward.
Read More…
We are committed to using resources efficiently and driving sustainability throughout our entire value chain to preserve and protect the environment in which we operate.
Environmental stewardship has driven PPG's research and development for more than a century. In the last decade, a strategic realignment to focus our product portfolio almost entirely on paints and coatings has enabled a concerted and disciplined approach to developing sustainably advantaged products and processes that provide environmental and other sustainability benefits to our customers.
Our coatings, materials and technologies reduce corrosion, extending the life of our customers' products. We also help our customers reduce energy usage and emissions, protect their employees and minimize waste and water consumption through the use of our products.
Two recent examples include PPG's BFP-SE Battery Fire Protection coating – an innovative product that protects batteries in electric automotive vehicles from fire and helps mitigate thermal runaway events, improving passenger safety. These solutions can be mass produced, efficiently applied and include battery fire protection suitable for various vehicle battery applications.
In addition, PPG ENVIROCRON™ Extreme Protection thermally conductive powder coatings combine dielectric protection and thermal conductivity in a single multifunctional coating for electric vehicle battery packs. PPG's proprietary platform enhances cooling efficiency and provides exceptional electrical insulation, mitigating arcing and shorting events to improve battery performance and passenger safety.
To learn more, visit https://sustainability.ppg.com/.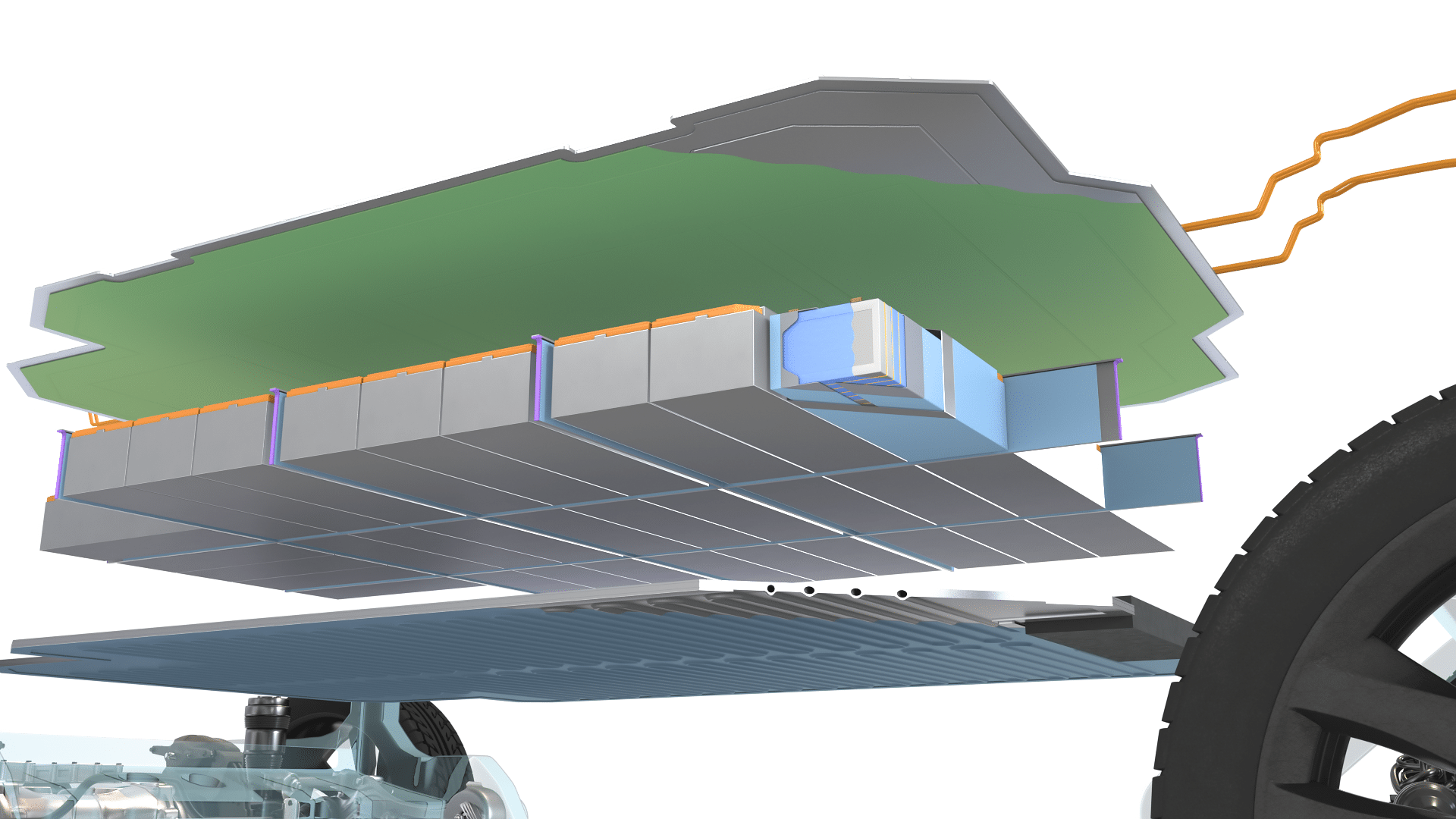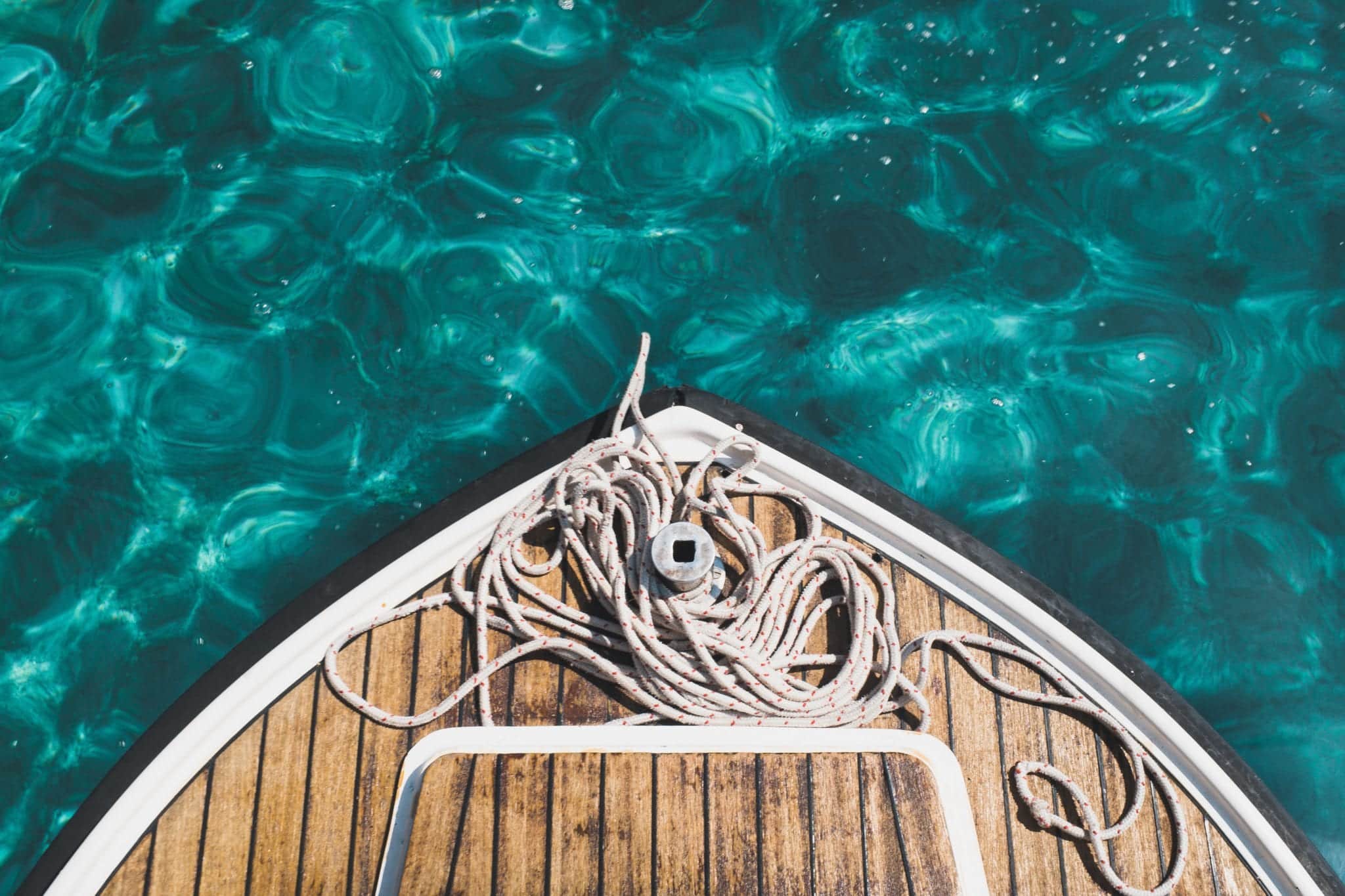 RPM: Hydrocoat Ablative Antifouling Bottom Paints Reduce VOC Emissions & Wasted Energy
Pettit® Paint, a brand of Modern Recreational Technologies, Inc. (MRT)*, has made significant efforts to bring fresh innovation to the recreational boating industry in a variety of ways. One of the most notable advancements has been the introduction of an environmentally conscious, yet highly effective antifouling bottom paint line, Hydrocoat®.
Read More…
Hydrocoat is one of Pettit's most popular lines of ablative antifouling bottom paints and features water-based technology, a low-VOC formulation, and thin-film technology. Hydrocoat is available in two formulations, Hydrocoat and Hydrocoat Eco, which offer antifouling protection that is effective against hard and soft growth.
Hydrocoat's environmental benefits extend well-beyond the coating itself. Marine engines operate under extreme conditions and expel up to 10 times the pollution, consume up to 10 times the fuel, and experience a more rigorous maintenance schedule when compared to non-marine engines. Hydrocoat's self-polishing, ablative paint film reduces drag and drastically improves a vessel's operating efficiency when compared to traditional hard antifouling coatings. These improved efficiencies not only reduce emissions and improve fuel economy, but also reduce maintenance time and the amount of chemicals used to perform this maintenance.
Hydrocoat Eco features a metal-free biocide package and includes ECONEA® and Pyrithione Zinc. This biocide package is effective against a broad spectrum of fouling organisms including barnacles, hydroids, mussels, oysters, tube worms, algae, and slime. Hydrocoat Eco offers cleaner colors and can be applied to a wider variety of substrates, including aluminum.
Pettit's Hydrocoat line has pioneered water-based, copper-free antifouling coatings in the recreational boating industry. The Hydrocoat line of water-based antifouling coatings and experienced strong acceptance and adoption throughout the industry.
In addition to product performance, the plastic packaging contains up to 50% post-consumer resin and requires less energy to produce, reduces carbon emissions and uses fewer components than standard pails. Its triple-seal cover eliminates the need for a gasket, so the entire container can be recycled without the need to separate components.
*MRT is a subsidiary of RPM International Inc., a provider of specialty coatings, sealants, building materials and related services. In addition to Pettit, RPM has a diverse product portfolio with hundreds of market-leading brands that protect, beautify and enhance the built environment – from homes and workplaces, to infrastructure and precious landmarks. Through its Building a Better World initiative, RPM is committed to operating with safe, ethical and sustainable business practices that maximize long-term value for the greater good of its stakeholders. 
Sherwin-Williams: Building in the Good
Embedded in our values, and evident in our new sustainability framework, Sherwin-Williams is committed to being a leader in sustainability with one of the largest and most comprehensive portfolios of sustainably advantaged products in the coatings industry.
Read More…
With many complexities surrounding the terms "sustainable" and "sustainability," Sherwin-Williams has launched a strategic evolution that transparently reflects its commitment to product stewardship, chemical management and compliance excellence – Sustainability by Design. This comprehensive and dynamic approach to product development ensures sustainability parameters are considered during the development of our coatings.
As a critical component of our corporate sustainability initiative, Sustainability by Design uses product blueprinting and incorporates sustainability attributes throughout the R&D process. Utilizing a variety of best practices, including voice of the customer, life cycle assessment, competitive benchmarking and stage gate processes, Sustainability by Design adheres to a comprehensive and holistic methodology.
This protocol has been developed to ensure a global standardized approach to sustainability, but still allows our various divisions and groups to customize aspects of the program for their specific customers and markets. Among one of the first teams to practice this new approach is our Packaging division, which champions one of our most sustainable product series to date – valPure® V70.
Innovative coatings for light metal packaging products across the food, beverage, cosmetics and personal care segments, the valPure V70 series delivers outstanding performance that brand owners and can manufacturers may rely on for the long haul. As an epoxy technology, the valPure V70 series and its chemical components have been designed according to and tested against a range of metrics, including human health, product safety and environmental impact. This process ensures products avoid regrettable substitutions and ensures sustainable advancements are not offset in other parts of the supply chain.
Underpinned by a rigorous R&D approach that meets stringent regulatory standards and ensures food safety, products from the valPure V70 series perform exceptionally well when compared to alternative non-BPA coatings in terms of versatility, efficiency and durability. They also support the circular economy that serves as a catalyst for our sustainability agenda.
To learn more about Sustainability by Design and valPure V70, visit https://industrial.sherwin-williams.com/na/us/en/packaging.html.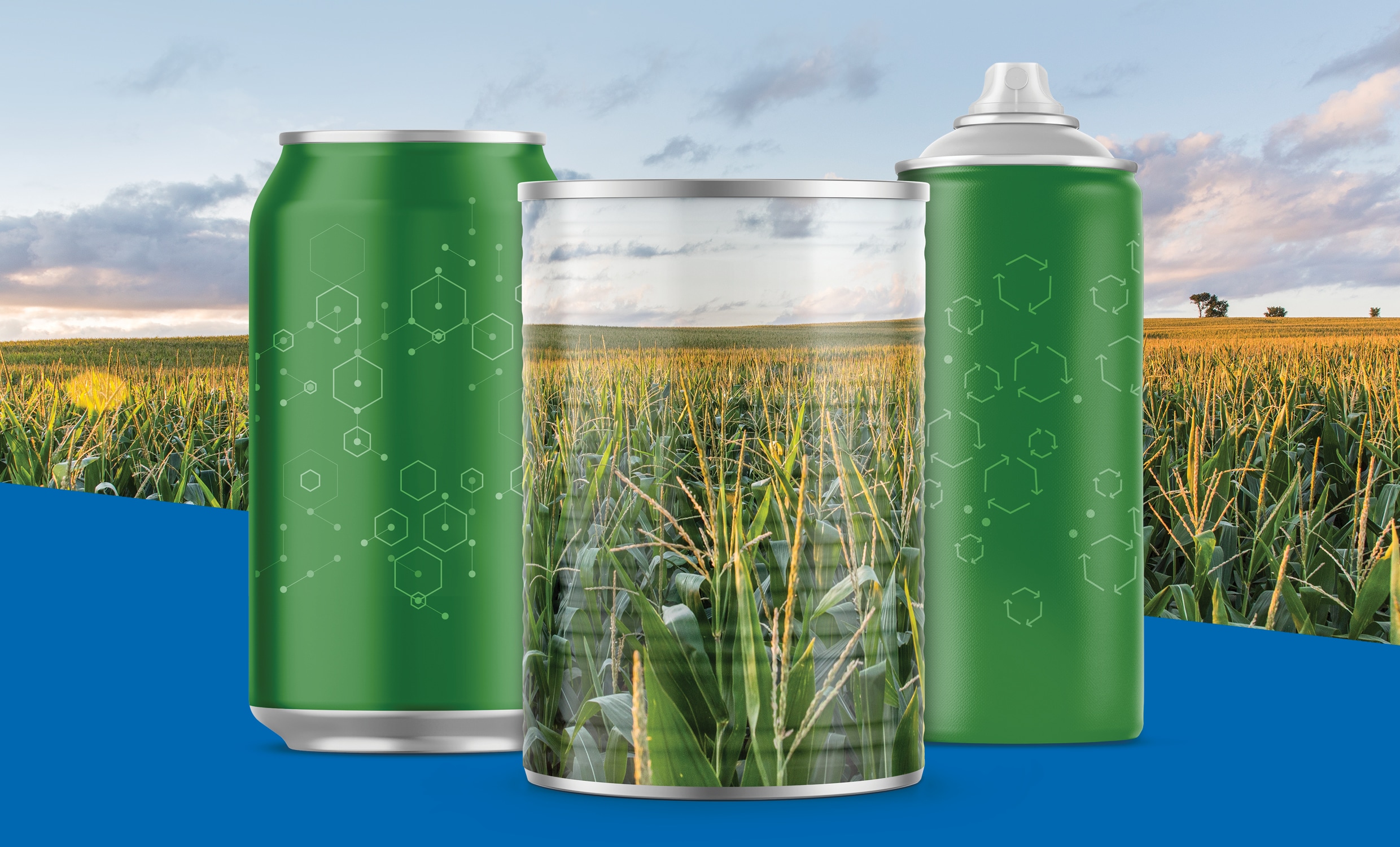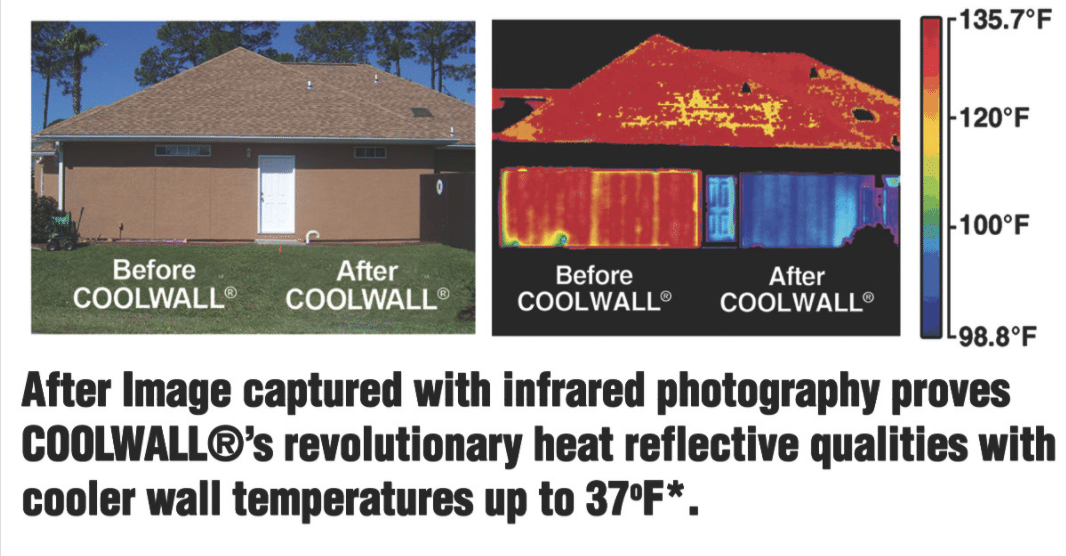 Tex-Cote:  COOLWALL® Coatings Reduce Both Energy Costs And The Urban Heat Island Effect
What if you knew you could save anywhere from 4% to 27% in energy costs savings all with just an application of a wall coating? For decades, cool roofs have been used by owners and specifiers to reduce sunlight absorption and reduce energy costs. They can be made of highly reflective paint, a sheet covering, or highly reflective tiles or shingles. Until 2004, cool roofs were the primary solution to reduce sunlight absorption. Seeing a need to reduce heat uptake in walls, Tex-Cote LLC, a leading manufacturer of specialized exterior wall coatings, developed the COOLWALL® coatings system.
Read More…
Tex-Cote's original COOLWALL® patent was issued in 2004, bringing the first-ever COOLWALL® coatings system to market. Through solar-reflective "cool walls," the system reduces the absorption of sunlight by the building envelope and allows for darker and deeper tone colors to reflect heat buildup, much like white and light colors.
Infrared reflective technology is not unique to cool roofs or cool walls. It is used by the military as the key innovation to reduce heat absorption on planes, tanks, and other military vehicles. Tex-Cote's proprietary COOLWALL® product also incorporates Kynar® into the formulation to provide long-lasting coating durability and minimize the reduction in long-term reflectance values from biological growth and dirt pickup.
This coating system is especially helpful in combatting the urban heat island effect in U.S. cities, which have higher temperatures than outlying areas. Research by scientists at the U.S. Department of Energy's Lawrence Berkeley National Laboratory demonstrates the effectiveness of "cool walls" in reducing energy consumption and increasing cost savings. They conducted a study that modeled several different types and ages of homes, retail stores, and office buildings across California and the country and found that sunlight-reflecting walls can often save as much, or some cases more energy than sunlight-reflecting roofs.
This research examined structures throughout the county and concluded that in warm U.S. cities from Miami, Florida, to Albuquerque, New Mexico, "cool walls" could cut annual heating, ventilation, and air conditioning (HVAC) energy costs by as much as 11% for stand-alone retail stores, 8.3% for single-family homes and 4.6% for medium-sized office buildings. The study also found that Single-family homes across all California climates, a potential energy cost savings of 4% to 27%.
The benefits of reflective wall coatings are now being recognized and endorsed by a number of building codes and environmentally focused rating systems. In addition to The U.S. Green Building Council's new LEED pilot credit SSPC154, Ashre 90.1-2019, Cal Green, International Energy Conservation Code, International Green Construction Code, and Green Globes all have references, guidance, or protocols related to the use of reflective, or cool walls.
Since 2004 the COOLWALL® coatings system has been both laboratory and time tested across the country for both its energy savings and long-term impact in reducing the urban heat island effect.
Learn more about the COOLWALL® coatings system by visiting our website www.texcote.com.  
TEX-COTE® and COOLWALL® are registered trademarks of Tex-Cote LLC. Kynar® is a registered trademark of Arkema, Inc.
Disclaimers
While reasonable efforts have been made to include reliable data and information on this page, ACA cannot assume responsibility for the validity of all facts, data and materials contained herin, the consequences of their use, or any translation of the contents of these stories. The information contained on this page was created and/or compiled by ACA or its agents and is offered solely to aid the reader. To the fullest extent permissible under applicable law, ACA and its member companies do not make any guarantees, representations or warranties of any kind, express or implied, with respect to the accuracy and completeness of the information contained herein and assume no responsibility for the use of this information. ACA and its member companies do not assume any responsibility to amend, revise, or update information contained herein based on information which becomes available subsequent to publication.