ACA Submits Comments on EPA's Proposed New Chemical User Fees under TSCA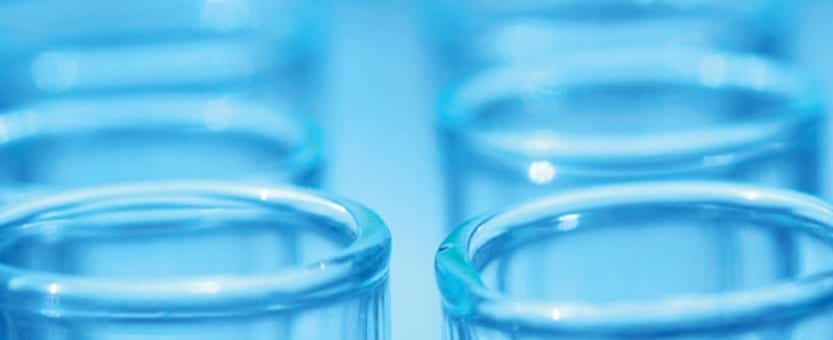 On May 24, ACA submitted comments to the U.S. Environmental Protection agency on the proposed rule for new chemical user fees under the amended Toxic Substances Control Act (TSCA). The agency on Feb. 26 released a proposal to set user fees applicable to anybody required to submit information to EPA under the TSCA. TSCA requires companies that manufacture (including import), distribute in commerce, or process a chemical substance (or any combination of such activities) to submit information to EPA under TSCA sections 4 (testing requirements) or 5 (new chemical review), and under TSCA section 6(b) (risk evaluations) if they manufacture a chemical substance that is the subject of a risk evaluation under TSCA.
Background
Manufacturers and importers of chemicals identified for risk evaluation must pay fees on a per chemical basis. The fee can be paid collectively through a consortium. EPA will identify manufacturers and importers from CDR (Chemical Data Reporting) Rule submissions. EPA may also consult submissions under other reporting requirements to identify manufacturers such as the TRI (Toxics Release Inventory), NOC (Notice of Commencement) and the Inventory Reset Rule. EPA seeks comment on identification of manufacturers and importers.
For other types of submissions (e.g. PMN's, SNUN's, submissions responsive to a test orders, etc.), companies will self-identify at the time of submission. EPA will impose the fee for filing entities. These can also be through a consortium.
EPA's proposed rulemaking provides a description of proposed TSCA fees and fee categories for fiscal years 2019, 2020, and 2021, and explains the methodology by which the proposed TSCA user fees were determined and would be determined for subsequent fiscal years. EPA's proposed fees range from $4,700 to $2.6 million, depending on the specific task and the amount of time and effort involved. Notably, there are reportedly more than 28,000 chemicals active in commerce.
EPA has also proposed amending longstanding user fee regulations governing the review of premanufacture notices (PMNs), exemption applications and notices, and significant new use notices (SNUNs). After implementation of final TSCA user fees regulations, certain manufacturers and processors would be required to pay a prescribed fee for each notice, exemption application and data set submitted or chemical substance subject to a risk evaluation for EPA to recover certain costs associated with carrying out certain work under TSCA. With this action, EPA is also proposing standards for determining which bodies qualify as small business concerns and thus would be subject to lower fee payments. Companies can also agree to pay fees collectively instead of individually, when appropriate, for example, to cover the cost of a risk evaluation or a joint PMN filing.
Calculation of Fees
Under TSCA, user fees must defray about 25 percent of EPA's program costs. EPA estimates 25 percent to be $20.05 million, based on an estimate of total program costs of $80.2 million. This covers activities under TSCA sections 4, 5, 6 and 14, without costs associated with manufacturer-requested risk evaluations. Fees would be readjusted for inflation every three (3) years based on Producer Price Index (PPI) values available from the Department of Labor. At that time, EPA may make additional adjustments to program costs or other adjustments. Processors would only be charged fees when submitting an SNUN under Section 5 or when a section 4 activity is linked to a SNUN submission by a processor. Paint and coatings companies should also be aware that importers are subject to fees as a manufacturer under TSCA.
User fees are calculated as percentages of total operational costs for Section 4 (test orders), Section 5 (notifications) and Section 6 (risk evaluations and related activities). EPA considered three sets of percentages, weighting activities differently, summarized here:
Proposed Rule: Fees are calculated as approximately 29 percent of the activity costs for Section 4 and Section 5 activities, and 35 percent for Section 6 activities for EPA-initiated risk evaluations.  TSCA requires EPA collect 50 percent of costs associated with manufacturer-requested risk evaluations of chemicals on the TSCA workplan and 100 percent of costs for manufacturer-requested risk evaluations of chemicals not on the TSCA workplan.
Option A: Fees are 33 percent of costs with no further adjustment.
Option B: Fees for risk evaluations are 43 percent of costs; while test rules, test orders and ECA fees are 10 percent of costs, and PMN fees are set at an inflation-adjusted amount of current existing fees.
EPA is proposing to stop its current practice of offering a discounted price for PMNs of intermediates.  Instead, EPA proposes to charge the full PMN fee price for intermediate chemicals with a PMN filing as a companion to another PMN chemical, eliminating its prior practice of charging a reduced "intermediate PMN" fee. Companies that have screened chemicals under the Sustainable Futures Program are eligible for discounted rates.
ACA Comments
Stifling Innovation
In its comments, ACA expressed concern that the effect of the fee rule on innovation in new chemicals will be more far reaching than the 10 percent reduction assumes. In its Economic Analysis of the TSCA Fee Rule, EPA assumes a 10 percent reduction in innovation on average due to fees associated with TSCA Section 5 actions, but does not provide further explanation of that assumption. ACA underscored that its members typically file around 5-30 PMNs per year; and due in part to PMN fees, some companies now avoid filing PMNs and instead are considering marketing new chemicals outside the United States.
Additionally, ACA respectfully disagreed with EPA's assertion that PMN requirements will lead to innovation in new, safer chemicals. Companies face difficulty in designing chemicals around safety parameters due, in part, to flexibility in evaluative criteria used in new chemical review: in many instances, companies simply cannot predict results of an EPA evaluation, even where a company deems a chemical safe for a specified use. Some ACA members have reported an EPA finding of "no unreasonable risk" only to have EPA change its mind a few months later. When the burden of PMN evaluation is coupled with new fees, some companies now avoid risk by abandoning the PMN process altogether, avoiding innovation and/or introducing new chemicals outside the United States.
Accordingly, ACA urged EPA to reevaluate its assumption that new fees would lead to a 10 percent reduction in innovation. A failure to accurately assess the effect on innovation could have long-term effects on the paint and coatings industry while slowing environmental improvements and technological innovation in the industry.
Reconsideration of Fees Associated with the Low Volume Exemption
Under its proposal, EPA exempts substances manufactured at 10,000 kg or less per year from PMN review requirements, under the Low Volume Exemption (LVE) at 40 CFR 723.50. EPA proposes a fee of $4,700 for review of an LVE application, where currently it does not charge a fee. This amount is derived from the number of LVE's received in 2016, about 560, reduced by 20 percent to account for lower submissions due to user fees.
ACA expressed concern that EPA is underestimating the effect of fees on innovation and the number of LVE submissions. EPA's LVE promotes innovation in industry by allowing companies to develop new technologies intended for low volume production initially.  After an initial period of low volume production, paint and coating companies often expand production to higher volumes, requiring a PMN. One medium size paint company reports holding around 60 LVE's. Larger companies use the exemption more frequently. As such, ACA encouraged EPA to minimize or eliminate LVE fees, to the extent possible, to encourage innovation.
Moreover, to the extent that this fee cannot be eliminated, ACA suggested a discount to the PMN fee by the amount of the LVE fee when a company files a PMN for a chemical previously manufactured under an LVE. EPA will presumably expend less resources on reevaluating such chemicals during the PMN process since LVE review would have provided an initial understanding of risk. The discount would also provide an incentive for industry to continue innovating new technologies using the LVE process.
Requirements for Consortia Management
At 40 CFR 700.45 of the proposed rule, EPA allows manufacturers to form a consortium to pay fees required for risk evaluation. The rule provides that the consortium collectively must notify EPA of its existence within 30 days of publication of EPA's final scoping document. Affected companies must pay EPA's fee within 60 days of EPA publishing the final scope. Where some manufacturers choose not to join a consortium, EPA will assess an equitable fee for those manufacturers based on the number of manufacturers that have joined a consortium.  (40 CFR 700.45(e)(5), proposed). While ACA appreciates EPA encouraging the creation of a consortium for those manufacturers that are subject to risk evaluation fees and agrees with the agency's determination that each consortium should determine among themselves how the fees will be allocated, the association highlighted a few key consortium-specific management issues that the agency should formalize via this rulemaking.
Late Entrants to Market
ACA is concerned that the rule could lead to certain manufacturers disproportionately paying fees beyond their fair share due to companies that enter the market after completion of a risk evaluation and/or after the 60-day due date for payment of the fee. For example, a company might decide to place a chemical on the market after the three to three and half year risk evaluation is complete. This company would benefit from EPA's final risk evaluation, without contributing to fees associated with its evaluation. Similarly, a company might decide to place a chemical on the market after the 60-day due date for fees, but prior to completion of risk evaluation. This company would also benefit from fee payment by earlier manufacturers.
As a solution, ACA suggested that EPA require late entrants to the market of a chemical that is undergoing or has undergone evaluation pay a compensation fee equal to the final risk evaluation fee levied per company. A constant fee amount based on the last fee levied to manufacturers would maintain a level playing field between late market entrants and earlier manufacturers.  EPA could allocate these fees to the general account used to hold fees from the TSCA fee rule for EPA's use in administering TSCA programs.  A potential alternate approach would be to provide partial refunds to manufactures who paid within the initial due date, for every later manufacturer entering the market, while charging a compensation fee to the late entrant.  EPA could offer both approaches as options to those creating consortiums; leaving it up to the group's discretion which tactic that they would employ.
Companies Exiting the Market
Companies pay the risk evaluation fee to gain market access with EPA's evaluation and restriction as necessary. A company that chooses to discontinue manufacturing a chemical undergoing evaluation will be penalized by having paid the fee, but not benefitting from EPA's evaluation. ACA suggested that EPA allow a rebate for companies that discontinue manufacturing up to a year after completion of a risk evaluation.
ACA will continue to engage in this rulemaking process throughout its development.
Contact ACA's Riaz Zaman or Raleigh Davis for more information.