By Cynthia Challener, CoatingsTech Contributor
Throughout the life of a coating product, from the earliest phases of product development to commercialization and ongoing customer support during its time on the market, extensive testing is required for many reasons. Most large coatings companies and raw material suppliers have routine analytical capabilities, while smaller manufacturers may have limited resources for establishing testing facilities. In addition, often highly specialized analyses must be performed that require not only dedicated testing instruments, but analytical scientists with specialized skills and expertise. Consequently, third-party testing laboratories are widely used in the coatings industry to help facilitate product development and problem solving.
JCT CoatingsTech spoke to experts at five different analytical service providers to learn more about the role they play in supporting coating customers: Marie Halliday, global coating specialist with Element Materials Technology; Scott Moore, paints & coatings specialist with EAG Laboratories; Ian Priestnall, technical consultant, Vibrational Spectroscopy at Intertek; Cynthia L. O'Malley, consulting and laboratory services manager for KTA-Tator; and Paul Lewis, technical manager for Coatings, Adhesives, Sealants, and Elastomers, Craig Larner, technical manager for Lab Services & Analytical Testing, and Dejana Drew, director of technical solutions from Nexeo Solutions, LLC.
Q. What testing activities do coatings formulators typically outsource?
Scott Moore, EAG: Formulators tend to use third-party laboratories when they have problems they can't solve or testing they cannot perform. These requests are usually focused on basic formulation, deformulation, and raw material substitution for existing materials. We have also received requests for the new bio-based materials coming into the marketplace or for finding substitutes for materials being discontinued. Many times, these projects involve performance-based testing, comparing the new product to the existing one.
Craig Larner, Nexeo Solutions: We classify coating testing into three basic categories: product performance testing; testing to support research and development, typically to address specific issues; and general chemical analysis, which often involves problem solving or testing to establish regulatory compliance, in particular VOC content.
Ian Priestnall, Intertek: We work with formulators and their suppliers on a daily basis covering a whole range of assurance solutions supporting the product lifecycle from early concept R&D support, end-use application performance testing, registration compliance requirements through to addressing issues associated with the end use.
We assist new product development and research through detailed analysis to help fundamental understanding about the coating product or substrates, while competitive product deformulation and performance-type testing help our clients to determine that the new product performs well for the end use.
Depending on the application and industry, some products have to meet stringent regulatory requirements, and our assurance programs incorporate testing and/or advisory guidance. We also work with formulators to address failure investigations including product contamination or end-use performance issues right through to helping clients protect their products in the marketplace with analysis for patent defense or infringement disputes.
Cynthia L. O'Malley, KTA-Tator: Coating manufacturers consistently use third party testing to be able to provide independent unbiased data on coating performance, such as corrosion protection. Coating testing by a third-party independent laboratory assists coating manufacturers in providing competitive coating materials for the intended environment without sacrificing performance. This approach provides a greater degree of confidence that the coating system will provide long-term asset protection. Additionally, testing coating performance reduces the risk of the coating failing to perform in the intended environment.
Q. What drives the need to outsource testing in the coatings industry?
Cynthia L. O'Malley, KTA-Tator: Specification compliance, qualified product lists, and comparable performance data are probably the three biggest drivers for outsourcing of testing. Specifications are designed for the intended purpose of asset protection and obtaining quality materials, applied such that material performance is optimized. Therefore, it makes sense that coating materials are tested prior to application to ensure that they meet the criteria specified. Similarly, a qualified products list is a listing of coatings that have been tested by a third-party testing laboratory and subsequently have associated data that is comparable across products tested for a specific performance environment.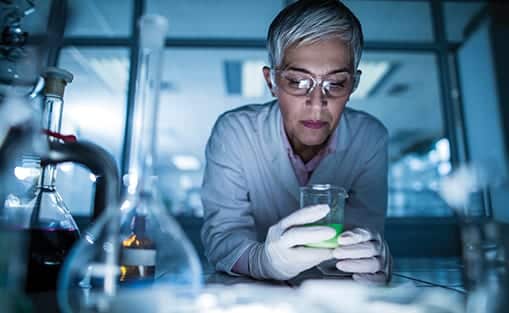 Paul Lewis, Nexeo Solutions: Much of the equipment required for coating analyses and testing is very expensive. It doesn't make economic sense for companies to invest in these types of instruments if they use them infrequently. In addition, the analyses require trained and skilled experts to utilize them, and it isn't possible for a company to hire experts who won't have a steady work stream. Retaining these experts becomes very challenging in situations where they are not exposed to continuous development opportunities.
Ian Priestnall, Intertek: Large multi-nationals as well as smaller, more specialized companies see a benefit to being able to select complex analytical techniques off the shelf without having to directly invest the required capital expenditure to bring everything in house. Coating formulators will have excellent formulation, engineering, or processing expertise but may have gaps in their analytical expertise that a third party provider can fill.
Scott Moore, EAG: Basically, a lack of technical expertise, knowledge or analytical equipment in a specific area, capacity as well as a need for unbiased testing results can drive the need. These results can be valuable for sales brochures in new product introduction, or are often used in product failure and litigation support.
Dejana Drew, Nexeo Solutions: Many startups that are developing cutting-edge products are using raw materials that have not been traditionally developed for coatings applications. These companies also have limited analytical resources. Third-party testing labs with experience dealing with a broad range of chemicals can provide the flexibility and expertise needed to aid the product development efforts at these innovative firms. This ability allows them to focus on their core competencies rather than over-extend themselves.
Q. Do testing needs vary depending on the stage of product development/commercialization?
Ian Priestnall, Intertek: Absolutely. Analytical needs vary enormously depending on the client and the stage of commercialization. Development of a new coating formulation may start, in some cases, with an assessment of competitors' products. Spectroscopic analysis for product deformulation can help clients understand the competition and the raw materials that they are using in their formulations. In the product development phase, the emphasis may be on end-use performance testing whether that be mechanical properties, scratch resistance, conductivity, thermal properties such as thermal stability, or developing an understanding of how formulations affect cure profiles. In the final or pre-production phase, the important questions could be around quality control, quality assurance testing, or regulatory requirements, for example for food contact approval. In all of these cases, finding the right third-party provider with relevant expertise can be critical in getting a product to market.
Marie Halliday, Element Materials Technology: Within the coatings industry, testing partners support the testing needs of formulators and raw materials suppliers at two critical points in laboratory work. First, at the development stage to help create a prototype formulation to meet a business case, including specific standards, which is necessary to move to the next point in a stage gate development process. Anticorrosive testing or mechanical testing are common at this point. The next step is within product support, to help maximize return on investment (ROI) by ensuring that products can be used to the maximum number of end-user specifications. It is at this stage that any prequalification tests linked to end-user specifications that were not required during development are signed off.
Cynthia L. O'Malley, KTA-Tator: For smaller coating manufacturers, we are a resource that can be used for performance testing of formulations before commercialization. Outsourcing lab testing in the earlier stages of development makes sense for these smaller companies. Larger organizations engage third party testing to obtain unbiased coating performance and may look for comparison testing with competitor products that are established and available in the market. Therefore, larger organizations usually engage third party labs at a later stage of product commercialization.
Scott Moore, EAG: We tend to see more demand in the early, conceptual stages for basic product ideas, and then toward the end of the process for fine-tuning and product testing.
Q. What are the most common tests/analyses that are outsourced in the coating industry?
Scott Moore, EAG:  Deformulation and product failure are the most common requests we receive, likely due to the amount of analytical equipment and knowledge required. The second-most-requested area is performance testing using ASTM or other test methods.
Ian Priestnall, Intertek: In general terms, I think that compositional analysis, end-use application performance testing, and regulatory compliance testing cover the major categories, but they all require different types of "tests" depending on the circumstances. Quite often, when the coating industry outsources analyses, they are not just looking for "testing" but they are looking for real, informed insight that can help their decision-making process to either accelerate product development or assure product quality through achieving compliance or resolve issues rapidly.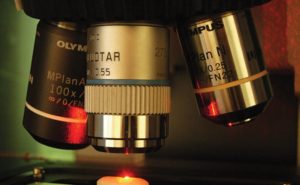 Marie Halliday, Element: As previously mentioned, anticorrosive testing or mechanical testing are common testing procedures required at the development stage, while there are a range of standardized tests in demand at the product support stage. Three areas of particular importance in testing outsourcing are cyclic anticorrosion testing, fire protection testing, and linings testing. The tests are not simply required to meet industry standards, but also additional, specific government standards that are relative to each geographical location.
Cynthia L. O'Malley, KTA-Tator: Coating manufacturers, as previously mentioned regarding early stages of product development, routinely request performance testing that is aligned with the needs of the market segment that they are intending to service. Another area where third-party independent analysis is necessary is for regulatory compliance. Therefore, VOC testing, hazardous metal content, and the like are generally outsourced tests in order to obtain unbiased data.
Q. What are the key characteristics/traits companies in the coatings industry should look for when selecting third-party testing labs?
Cynthia L. O'Malley, KTA-Tator: Quality of data and, therefore, accreditation as well as capacity for testing in order to meet established timelines are essential criteria for selection of a third-party testing laboratory. In addition, variables associated with test protocols and standard requirements are complicated. To receive applicable, accurate data that is of benefit for the intended use requires a laboratory that is accustomed to providing a tailored approach to the specific needs of each individual company.
Craig Larner, Nexeo Solutions: Third-party testing labs need to not only have a deep understanding of coating chemistry and testing methods, but also be able to communicate that knowledge in a value-added manner. Many customers don't know which questions to ask and need help figuring out what analyses need to be performed. Scientists at third-party labs need to be able to explain which tests are needed, why, and where the customer will benefit.
Once tests are completed, high-quality testing labs also take the time to explain the results. One-on-one conversations with customers to review final project reports are necessary to properly convey the information, particularly for complex analyses performed to aid in product development. Interactions on this level are highly valued because they provide customers with close access to the knowledge base at the third-party lab.
In addition, for specific types of testing, such as for VOC measurements, there are multiple options with advantages and disadvantages depending on the intended application. Testing labs need to have an understanding of the testing methods in order to be able to recommend the most appropriate choice.
It is also imperative that labs stay up to date on the latest standard test methods. These methods are always evolving, and it is crucial for analytical service providers to remain aware of and fully implement all of the latest methods.
Marie Halliday, Element: Testing partners in the coatings industry must deliver strategic support to their clients—it is not enough for a testing company to complete test plans at an arm's length. Instead, testing partners should provide an integrated service comprising testing and consultancy.
The best and most trusted testing partners in the coatings industry will combine technical and operational excellence with the right capabilities to solve commercial challenges. Testing to recognized standards is central to this, so companies that have experts on standards committees can help clients to truly understand their testing requirements. Moreover, sitting on these committees involves collaboration with other industry stakeholders, which delivers benefits in knowledge-sharing.
Ultimately, testing partners that understand client requirements and can deliver excellent performance in first-time right (FTR) and on-time delivery (OTD) metrics are at an advantage. For example, reporting standards are crucial because reports are readily passed from clients to end users as part of the prequalification process.
Ian Priestnall, Intertek: I think it's critical that third-party laboratories clearly demonstrate their competence, their experience, and their ability to deliver what the client needs. Clients should be quite rightly concerned if they are placing any aspect of their product development, and, therefore, their reputation, in the hands of a third party, and they need to have the confidence that a third-party supplier will be able to help them in a synergistic way. For example, adding a third party's specialized analytical expertise to the client's formulation knowledge should provide greater benefits to the client.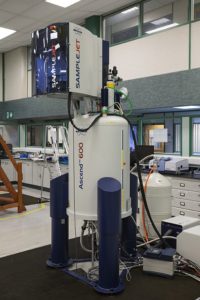 Paul Lewis, Nexeo Solutions: Having experience with a wide range of different chemical compounds can be really beneficial for third-party testing labs. As a chemical distributor, we have found that our familiarity with and knowledge of a very wide range of raw materials has provided us with a strategic advantage, particularly with respect to problem solving. We can link this knowledge to product development and performance testing results and are able to provide more comprehensive recommendations and evaluations.
For instance, a customer was faced with a solvent-based contaminant. The solvent was quickly identified as hydrocarbon-based, but that level of information was insufficient for the customer to identify its source. We were able to identify the actual compounds in the solvent mixture due to our familiarity with these materials. As a result, the customer was able to pinpoint the source and solve the problem.
Scott Moore, EAG:  We have a lot of repeat business because we provide scientifically proven answers to our customers' questions. Our new customers come to us because of our reputation, knowledge, and reliability. Most companies value these traits more than the actual cost.
Most recently, to provide greater value to our customers throughout their entire product development and commercialization processes, we recently aligned all of our brands under the name EAG Laboratories. We have a tremendous amount of capability and services for our coating customers, but they were previously offered under different brands. The new singular company brings a complete offering to market.
Q. What do you perceive to be the biggest challenges for companies in the coatings industry when working with third-party testing labs?
Paul Lewis, Nexeo Solutions: Many coating companies find it difficult to identify the right third-party testing labs that can meet their needs.  There are no obvious places to find this information, so it can be very difficult to find specific labs that have specialized capabilities. One place to start is the Underwriter's Laboratories (UL) website, which has some tools to help find laboratories, although it is not comprehensive. Google searches can provide some leads; however, the leads found in this manner are not always easy to validate and engage with.  It would be better to develop strategic partnerships and use expert recommendations.  Companies should expect, though, that it will take time to identify the best labs for their individual needs.
Marie Halliday, Element: Lead times remain a challenge, with meeting agreed timescales for testing and reporting critical to commercial success. Testing partners with an extensive geographic footprint of quality laboratories provide coatings companies with easier access to reduce project times and increase quality.
Scott Moore, EAG:  Companies are always concerned about protecting both their intellectual property and the confidential information related to the tests we have developed for them. We take this very seriously, and have strict policies in place to protect this information. We have a strong track record of doing so.
The next issue we see is managing expectations when it comes to resources. We work for multiple clients simultaneously, and must allocate our time to each customer accordingly. Depending on our current workload, this sometimes can lead to responsiveness issues. We have overcome these issues by clearly setting expectations at the outset of the project.
Finally, an ill-defined project scope can create major issues. When doing in-house projects, companies can change scope or direction many times without cost considerations. When this is done with an outside lab, and the project needs to change scope or move in a different direction, there may be costs associated with this change.
Ian Priestnall, Intertek: One challenge for the providers is for us to help the clients see beyond the simple test or to see us as simply outsourcing providers and consider who or what they are looking for as development partners who have a focus on product quality assurance.
Q. What would you like to see improved regarding your interactions with coatings industry companies?
Scott Moore, EAG: For developmental work, we'd like to initiate better communication of project goals up front, including all the information we will need to move forward with the project.
Cynthia L. O'Malley, KTA-Tator: Continuous improvement is always needed. However, the interactions between coating manufacturers and laboratory test services have been predominately positive. Perhaps the one area where improvements could be made is to better bridge the specification developers and testing service providers to clarify the intent of performance specification language, which could ease the challenges faced by many coating manufacturers.
Marie Halliday, Element: Overall, the coatings industry would benefit from greater integration between testing partners and clients. Working on testing methods and applications as part of a joint venture (JV) or joint industry project (JIP) from the outset can give clients a greater commercial advantage, particularly if the test method developed is very niche and not easy for competitors to replicate. More broadly, the wider industry can benefit from JIPs that involve a broad spectrum of end users, suppliers, and testing partners. These projects can, for example, build on testing research and technology to help evaluate and develop methods creating stronger standards and more consistent and realistic test methods.