Sustainability, Durability, and Ease of Use Drive Exterior Wood Coating Developments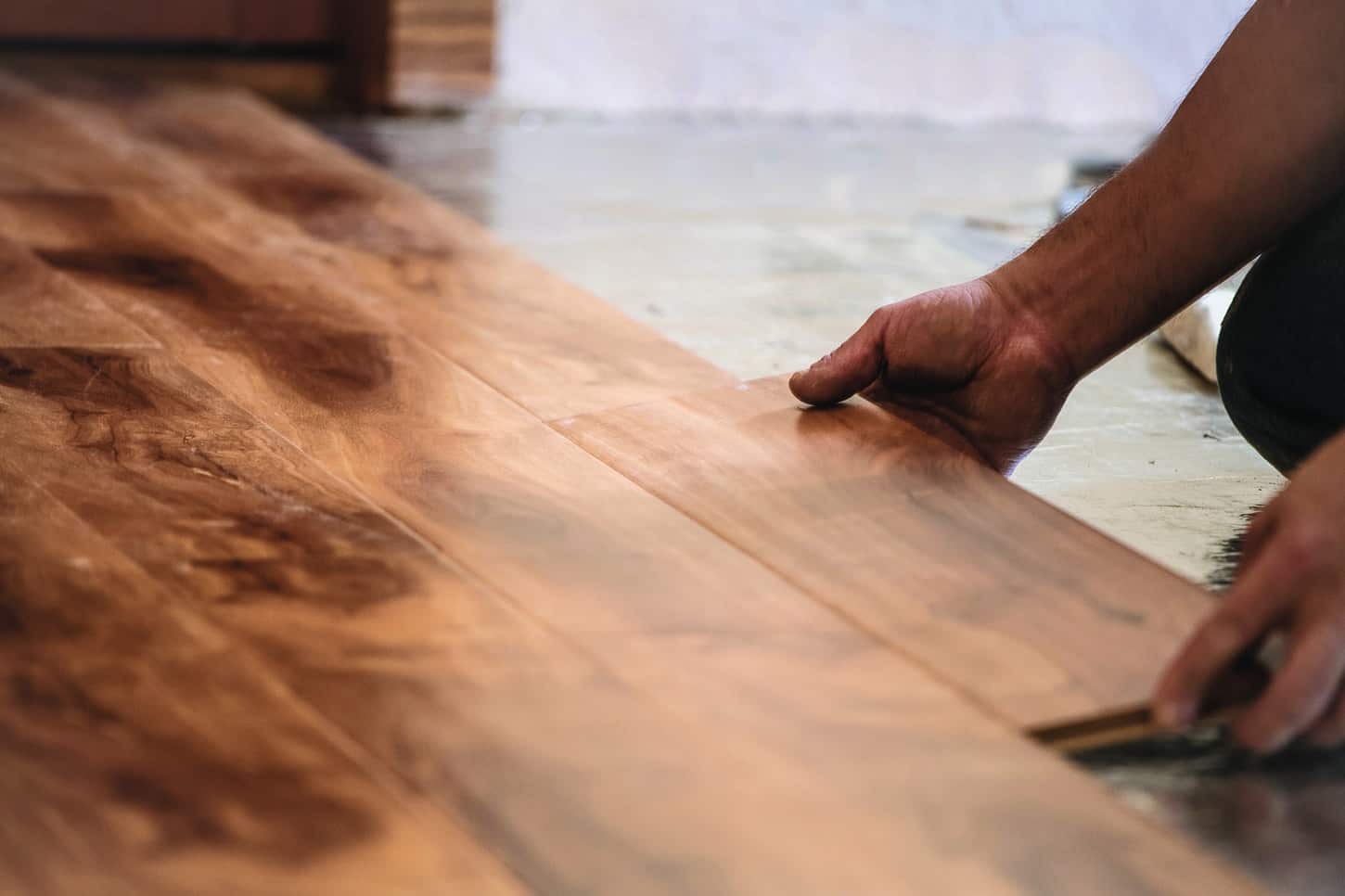 By Cynthia Challener,  CoatingsTech Contributing Writer
Despite growing interest around the world in the use of concrete and composite materials, wood remains widely used in exterior architectural applications, including siding, decking, fencing, and similar applications. Coatings continue to play an important role in maintaining the appearance and protecting the integrity of wood. "Exterior wood has conveyed quality and beauty for centuries, but that beauty requires significant maintenance.  Architectural wood coatings continue to reduce that maintenance cycle while further enhancing its allure, thus supporting a healthy market," asserts Jon Fedders, Dow Coating Materials, North America business director. There are differences in the use of wood on a regional basis and, therefore, different requirements and preferences for types of wood coatings. Developments in technology, however, are largely driven by three key goals: to improve sustainability, to enhance durability and extend painting cycles, and to reduce the time and effort required to complete coating projects.
Regional differences in the use of exterior wood are caused mainly by differences in preferred building materials and varying economic growth rates, according to Erik Pras, global marketing director for Versatic™ Acids & Derivatives at Hexion. For example, he notes that in North America and Northern Europe, the use of wood as an exterior building material is popular, while in Central Europe and high-growth parts of Asia, concrete is mainly used. Similarly, wood is not a common substrate in architectural exterior applications in South America. The use of wood decking is growing in China, however, according to Melanie Bauer, global marketing director for Coatings with Michelman. "Affluent Asian buyers are purchasing larger homes with decks made out of wood and pavers," she says. She adds that in Southern and Central Europe, homeowners who would typically use pine are switching to more tropical hardwoods that do not need as much protection, but are coated to improve their visual appearance. Also, in Europe and the United States, there is a move away from traditional wood decking and siding towards stamped concrete and wood composites, according to Bauer. Increasing popularity of the "weathered" look is also reducing the use of coatings for protection, but creating greater demand for stains that produce this appearance while still protecting the wood.
Approximately 40% of exterior wood coatings used today are solvent-based.
Despite these various shifts in the market, wood remains the primary choice for commercial and residential applications due to its wide availability, according to Ravi Ravichandran, vice president of R&D, King Industries. "While composite decking materials have been available in the marketplace for a while and even though manufacturers have greatly improved the look and feel of these types of materials (i.e., more like natural wood), natural wood is still largely the substrate of choice for consumers looking for exterior wood surfaces," agrees Rick Bautista, director of product marketing at The Behr Paint Company. And strong housing markets continue to drive demand for wood coatings. In the United States, according to Ravichandran, baby boomers are downsizing to updated, smaller homes. There is also a trend to extend interior stain colors to exterior spaces such as decks and patios to facilitate more connectedness to nature and a seamless transition that allows extension of the indoor living space to the outdoors. Fedders adds that in North America, in particular, many people are in fact expanding their interior living spaces by adding decks. "Decks not only allow people to enjoy the outdoors, they often provide a return on investment comparable to updating a kitchen," Fedders observes.
Optimized Performance: The Shift from DIY to DIFM
Overall, the global market for wood coatings in exterior architectural application is a healthy business with strong growth opportunities, asserts Gerjan van Laar, market segment manager for Decorative Coatings at DSM Coating Resins. Rising disposable income is increasing the demand for premium wood coatings. "People are willing to pay more for unique appearances and functional products that help them fulfill their needs. There is, for instance, a huge movement towards matted coatings, because consumers really admire the natural beauty of surfaces like concrete and wood," he comments. "In addition, due to the movement from Do It Yourself (DIY) to Do It For Me (DIFM) in both Europe and North America, we have seen an increasing demand for renovation in the professional paint market," he remarks.
Architectural wood coatings continue to reduce the maintenance cycle while further enhancing its allure.
Contractor labor shortages are complicating this situation. "People are spending their time differently because consumer behavior is changing. For example, millennials and generation Xers are outsourcing the practical jobs more than the baby boom generation did. At the same time, there is a shortage of professional painters in mature economies, which is leading to increasing demand and a relatively small offering," says van Laar. AkzoNobel has observed that the increasing cost and lack of availability of contractor labor is driving a shift from in-field finished to in-factory finished products, according to Anthony Woods, segment marketing director for Wood Coatings in the company's Industrial Coatings business. "The quality and durability of in-factory finishes are allowing the transition from factory-primed to fully factory-finished products," he asserts. The increasing use of other substrates and the factory-applied coating of certain construction components are additional factors contributing to greater opportunities in the renovation and maintenance areas, adds van Laar.  "Efficiency and ease of use are increasingly driving product development in our industry, as the shortage of professional painters around the world is pushing the demand for their time and for easier solutions," he adds. With respect to cost, Pras notes that the binder is an important factor, but in some regions, labor is much more important. In these cases, increased coating lifetimes for reduced recoating frequency are of great interest. "End users and contractors want more 'bang for their buck,' so cost-performance continues to be an important balance," he notes. Simplifying stain projects and solving wood-related problems continue to drive innovation in this category, according to Bautista, with quicker return to service an important focus for both DIY and professional customers alike.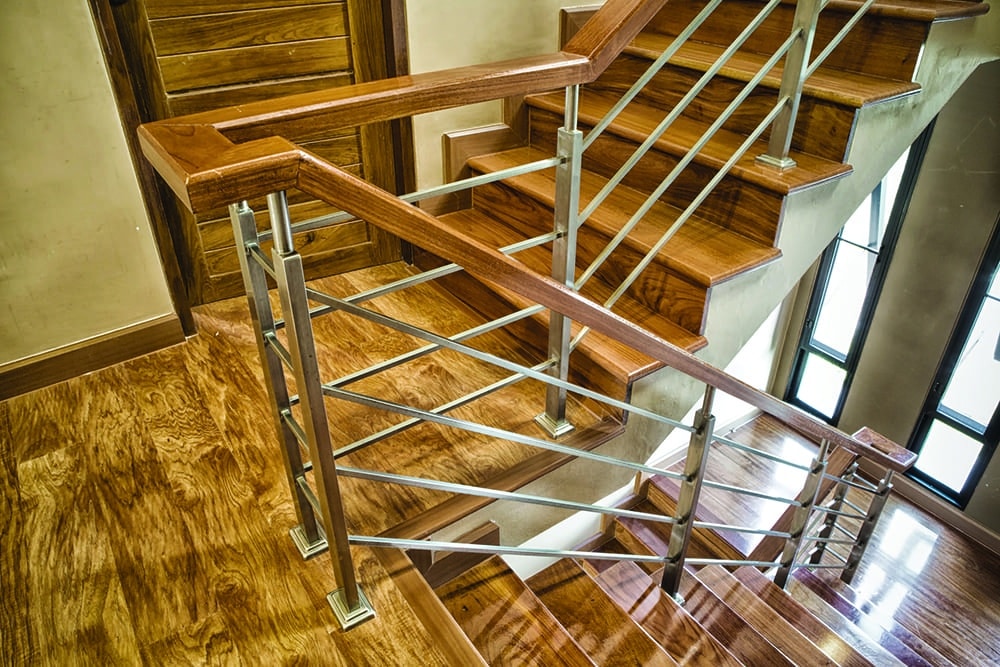 There is a huge movement towards matted coatings, because consumers really admire the natural beauty of surfaces like concrete and wood.
Optimized performance for the construction industry and DIY consumers is driving the market, agrees Bauer. She identifies flame retardant coatings and coatings that offer ease of application (fewer coats needed for protection and visual appeal) as two examples. There is also a push for multipurpose products that can be used in interior and exterior applications and on both wood and metal, coatings that perform well on both wood and wood-plastic composite materials, waterborne coatings with performance equal to that of solvent- based systems, and solventborne coatings that provide better penetration into softwoods and cedar at similar or lower solvent levels, according to Pras. Due to climate change, van Laar observes that the weather has become very unpredictable, and coatings on exterior surfaces have more to endure, increasing the importance of performance indicators such as dirt pick-up, drying time, weather resistance, and durability/longevity.
Meeting the Demand for Sustainable Products
Increasing the sustainability of exterior architectural wood coatings is also essential today. Regulations and labeling requirements are both being fine-tuned, and toxic ingredients are being banned from paint formulations, according to van Laar. The specifics of regulations, much like preferences, tend to be regional. The Ecolabel requirements in Europe are driving products to more waterborne systems, according to Bauer. The biocidal product regulation (BPR) in the region has also made it increasingly difficult to register primers and impregnants to protect exterior wood, observes Wood.  The demand for waterborne wood coatings is also on the rise in China due to the new tax implemented by the government to reduce pollution, according to Ravichandran. There is also interest in high-solids solventborne coatings around the world. In the United States, in fact, Bauer points out that approximately 40% of exterior wood coatings used today are solvent-based because professional contractors prefer the performance of solvent-based products. "Although U.S. producers would prefer the switch to waterborne systems for low VOC, that will only happen when waterborne products perform the same as, or better than, solvent-based products," she states.
Despite this performance issue, van Laar notes that painters and applicators are more proactively aware of their safety and health, and companies are making different choices and choosing paints that prevent health issues for their employees. "The sustainability of products and application techniques is still a high priority, and customers want to see efficiency improvements in their production," Woods says. Building owners and managers and home owners are taking sustainability into account in their purchasing decisions, seeking contractors that know how to reduce the carbon footprint of their building assets at a maintenance or renovation level, van Laar adds. "The sustainability value of coating technology is fast becoming a key product differentiator, with more painters focusing on the environmental and health and safety impact of their consumer choices and professional activities," he concludes.
Selection of Optimal Products
The choice of wood coating is based on several factors, including the type of wood, its condition, the application, preference for solvent or water-based systems, and, of course, cost. Typically, clear to semi-transparent coatings are used on new wood, semi-solid to solid color coatings are applied to slightly aged or stained wood, and thicker restoration coatings are used on wood that has been neglected but is still structurally sound, says Fedders.
With respect to resin choice, the most common technologies used in the exterior wood coatings market are alkyds, acrylics, and urethanes, and selection depends on the specific performance requirements. "Each of these technologies has specific benefits for end users, and it very much differs per region which technology is preferred by the painters or end users," van Laar comments. The top waterborne systems include acrylics, alkyds, and acrylic hybrids, while alkyds are the main resin type used in solvent-based systems, according to Bauer. Going forward, van Laar expects that hybrid and tribrid solutions will be needed to meet evolving design and market needs.
The top waterborne systems include acrylics, alkyds, and acrylic hybrids, while alkyds are the main resin type used in solvent-based systems . . . hybrid and tribrid solutions will be needed to meet evolving design and market needs.
Solvent-based alkyd stains are fast-drying, cost-effective, and can provide a matte to glossy appearance. "Alkyd is still the leading chemistry because it works, is economic, and these applications are well-tested and accepted," asserts Pras. He also notes that contractors want systems that are tried and true and will not cause headaches after application (i.e., claims, return visits, defects), while the DIY market wants easy to apply and clean systems. Alkyds can meet all of these requirements. For decks and fencing in Europe and the United States, high penetration coatings rather than film formers are generally used, according to Bauer. Options include linseed oil, tung oil, teak oil, and wood oils because they allow for a more natural appearance of the wood. She adds that professionals in the U.S. market also prefer oil-based products because they offer re-coating opportunities and a sustainable revenue stream without film forming or sheen. For siding, however, while a small segment of consumers desires traditional oil-based stains, water-based/acrylic stains and finishes continue to become more popular in the industry due to their ease of use, clean-up, and durability, according to Bautista. Behr is also seeing a shift toward solid color stains, as opposed to less opaque stains, due to their durability and longer warranties.
Moving from Solvent-Based To Waterborne
The switch from solventborne to waterborne systems is one of the key drivers of new technology development. "As more countries implement stricter regulations and ecolabeling requirements, formulators are challenged to develop waterborne systems that maintain the same functionality as traditional solvent-based coatings," says Sara Mårlind, marketing manager for Levasil Colloidal Silica at Nouryon. The performance of a coating in exterior architectural applications is influenced by the type and intensity of exposure, species, and quality of wood, and the coating properties such as glass transition temperature, thickness, permeability, light stabilization, etc., notes Ravichandran. While the resin is the most important component, Fedders notes that the entire formulation must work together to achieve the desired performance profile. He gives as one example the importance of UV absorbers for exterior applications. Exterior architectural coatings must also be fast drying, have low odor, and offer enhanced durability and protection for extended product lifetimes, according to Pras.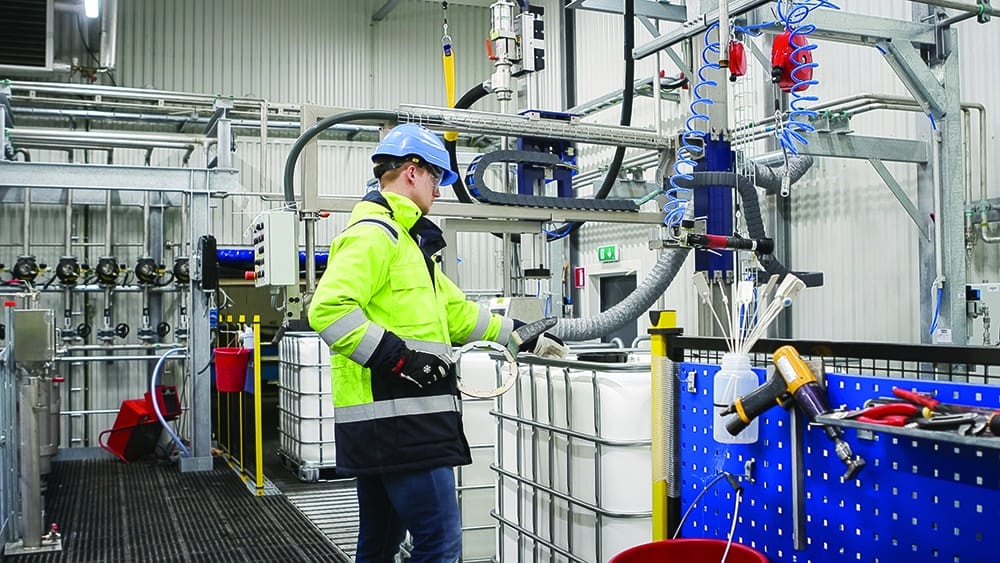 Technologies that are enabling optimization of durability and penetration capabilities include water-reducible alkyds and/or acrylic hybrids . . . . Other technologies being investigated include sol-gel chemistry, waterborne micelles, micro-emulsion reactions, self-assembled structures, nano materials, and nano technology.
Once again, different members of the value chain have different performance requirements that impact coating development. Overall, Bauer says that ease of application/formulation with improved brushability, non-drip coatings, recoatability, and longevity drive innovation, but longevity is more important in Europe where some manufacturers offer 10-year warranties, while in the United States, DIY consumers continue to look for water-repellency and non-drip coatings. Paint producers, meanwhile, want to formulate with fewer additives and are looking to resin manufacturers to help with multiple performance properties like matting, abrasion resistance, gloss, etc.  "Technologies that are enabling optimization of durability and penetration capabilities include water-reducible alkyds and/or acrylic hybrids," Bauer notes. She adds that there is research underway to determine if improvement in rheology leads to improved brushability and if coatings can be developed that can be successfully applied under non-deal conditions, such as to wet wood. Other technologies being investigated, according to Ravichandran, include sol-gel chemistry, waterborne micelles, micro-emulsion reactions, self-assembled structures, nano materials, and nano technology, with a focus on the synergistic action of these techniques for the development of coatings that afford scratch resistant, antibacterial, dust-repellent, and/or self-healing surfaces.
Improving Efficiency
Margin compression across the value chain has led to a widespread introduction of cost and production efficiency measures to add value to the total cost of ownership and formulation, van Laar says. Higher levels of mechanical and chemical resistance have also been achieved in recent years, extending the maintenance intervals for exterior architectural wood coatings. Use of additives like colloidal silica has made it possible to achieve the same results in waterborne coatings, such as dirt pick-up resistance and excellent durability, that have been achieved only with solventborne coating formulations, facilitating the move to more sustainable solutions, according to Mårlind. The incorporation of higher levels of bio-based content into coating solutions, without affecting functional performance, has also enabled lower carbon footprints and stronger environmental profiles, according to van Laar. As an example, he points to DSM's Decovery® SP-2022 XP resin, a self-matting bio-based solution for protecting the natural beauty of surfaces. "Coatings formulated with this resin offer outstanding ultra-matt aesthetics and high performance that customers and consumers demand, while greatly improving production efficiency and ensuring respect for the health of people and the planet," van Laar asserts.
Behr focuses on the development of products that reduce the return-to-service time and help mitigate environmental elements. One example is BEHR Premium Quick Dry Oil Base Wood Finish, which can be applied to damp wood; dries in 60 minutes (dramatically faster than other oil-based stains); resists rain after 60 minutes; and allows the user to prep, stain, and entertain all in the same day (as opposed to the two- to three-day turnaround time of a typical stain project), according to Bautista. Water-based acrylic coatings with erosion failures have been another important development, says Fedders, because they provide acrylic durability without undesirable flaking failures that require sanding.  He also points to the development of next-generation restoration coatings, now on the market, that minimize flaking failures and greatly extend the lifetime of decks. "Cool" deck coatings that do not attract heat are also adding value in this market, according to Bauer.
Use of additives like colloidal silica has made it possible to achieve the same results in waterborne coatings, such as dirt pick-up resistance and excellent durability, that have been achieved only with solventborne coating formulations.
Hexion, meanwhile, is seeing increased interest in affordable truly 1K moisture-curable systems for use in exterior architectural applications. In response, the company has developed VeoVa™ silane technology comprising VeoVa vinyl ester and silane monomers. "This isocyanate-free platform allows customers to tailor their products for the desired end uses, balancing hardness and flexibility and pot life and cure speed, while also delivering similar performance to that of 2K polyurethane coatings," says Pras.
Technology Trends
Current research covers many different areas. Nouryon, for instance, is focused on achieving anti-soiling properties with its Levasil Colloidal Silica product across different waterborne coatings applications. Hexion continues to develop technologies that close the gap in performance between waterborne and solvent-based exterior wood coatings, including acrylic emulsions based on extremely hydrophobic monomers for improved water repellence and durability, waterborne dispersions that can be formulated totally solvent-free, and OH-emulsions with improved appearance and high crosslink densities. Michelman is also working on improving the performance, ease of application, and penetration of waterborne products, as well as enhancing the long-term mildew and mold resistance of wood coatings to eliminate the need for use of cleaning solutions that damage the wood and potentially the landscaping around it. AkzoNobel continues to refine its global weathering approach for exterior industrial wood coatings, which involves the use of accelerated weathering testing and external weathering all over the world in some of the harshest climates. The goal is to ensure the company gathers the appropriate data and provides the highest confidence in the exterior durability performance of its coatings.
CoatingsTech | Vol. 16, No. 8 | August 2019