By Cynthia Challener, Contributing Writer
Specialty chemicals impact the performance of products they are used to manufacture, either during processing or when in use. Whether single compounds or mixtures of chemicals, specialty chemicals exhibit unique functionality that can benefit many different types of end uses, such as biocides, or are designed for use in a particular market segment, such as paints and coatings. In 2018, the five largest specialty chemicals segments—specialty polymers, industrial and institutional cleaners, electronic chemicals, surfactants, and flavors and fragrances—accounted for 37% of the global market, while the 10 largest segments accounted for 63% of total annual specialty chemicals sales, according to IHS Markit. Overall, Grand View Research estimates the global specialty chemicals market is expanding at a compound annual growth rate (CAGR) of 3.7% (2016–2027) and predicts it to reach a value of $844.2 billion in the forecast period.
More specifically, the American Coatings Association-published Global Market Analysis for the Paint and Coatings Industry (2019–2024), prepared by the ChemQuest Group, anticipates specialty polymers and additives to be among the fastest-growing specialty chemical segments through 2022. One of its more than 125 figures charts the five-year (2017–2022) value growth of 13 specialty chemicals markets, including specialty coatings valued at ~$32 billion with a CAGR of 3.8% (2017–2022). In contrast, the same chart shows specialty polymers for high-performance thermoplastics (valued at $6 billion) will potentially outpace growth of all other specialty chemical markets at a CAGR of 5.6% (2017–2022).
Top Trends in Coatings: Complexity, Sustainability, Performance, and Cost
Specialty chemicals are added to paint and coating formulations to bring functionality to applied films. "It is amazing how many things are required to happen in such a thin layer," notes Rosanna Telesca, leader of the market center coatings at SONGWON Industrial Group. "A key trend, therefore, is to increase the functionality of coatings while simplifying the raw materials and the formulations," she says. "In addition to being more sustainable and safer, specialty chemicals for coatings today need to be more versatile and support their use in a large number of different formulations used in a broad range of applications."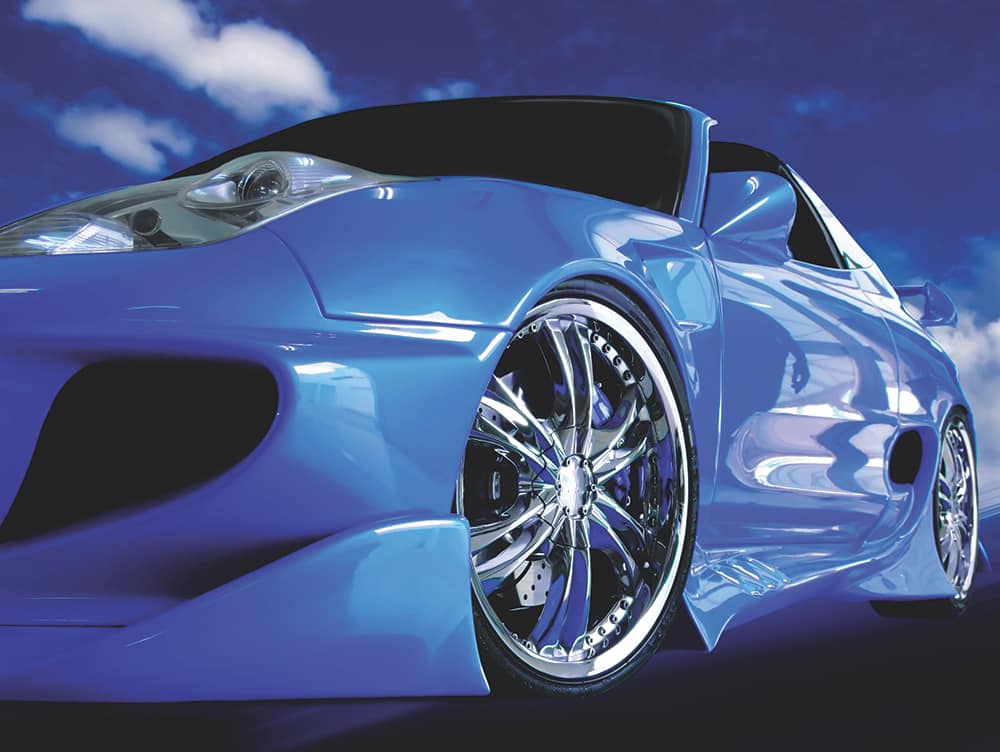 The top trends driving innovation remain performance, simplicity, and sustainability, all of which are aligned with the delivery of benefits that paint and coating manufacturers demand as they formulate advanced products to meet end-user needs, agrees Dan Latas, Lubrizol performance coatings marketing manager. Performance relates to both protection and appearance, while simplicity involves reducing the amount of surface preparation required and the number of coats and level of maintenance required, as well as making coatings easier to apply. Sustainability goes beyond lower volatile organic compounds (VOCs) to include the elimination of other harmful chemicals, use of biobased raw materials, and the production of compostable, biodegradable, and recyclable products.
Both the industry and its customer base continue to demand higher performing products that provide market differentiation while being less harmful to consumers, workers, and the environment, and exceeding all government regulations, asserts James Bowler, senior industry marketing manager for W. R. GRACE Coatings Additives.
Specific performance attributes receiving attention today, according to Scott Grace, head of regional technical services for Covestro LLC, include improved application and curing efficiency (e.g., faster drying, elimination of paint layers, and faster curing and property development).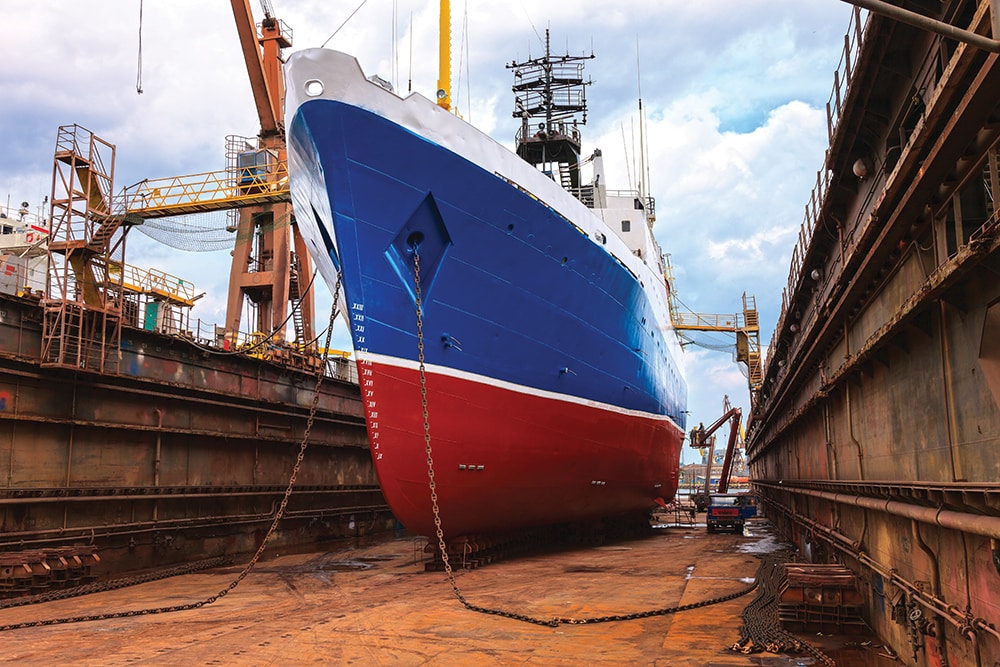 Ruediger Mertsch, head of applied research and technology for automotive/ transportation at Evonik Coating Additives points out that reduction of complexity can also take the form of one-component (1K) rather than two-component (2K) systems and use of just one hardener for both the primer and topcoat.
For industrial applications, for example, there is growing interest in direct-to-metal (DTM) coatings, because they reduce time and complexity for lower labor costs and energy intensity, notes Diana Rowe, North America marketing manager for industrial coatings with BASF. "Although a small percentage of the industrial coatings market, DTM coatings comprise one of the fastest-growing segments due to the cost savings for the final system," she explains.
Reductions in the energy levels required to flash-off, dry,
and fully cure coating layers are driving innovations like
lower-temperature curing coatings for automotive
OEM paint build-ups.
All of these issues are being tackled as the trend to increase environmentally friendly systems occurs, including solvent-free applications such as UV or powder coatings, high-solids solvent-based systems, and 100% waterborne products. Consumers still expect premium paints with eco-friendly attributes to be coupled with excellent performance, such as hardness, scrub resistance, UV stability, low blocking, and dirt pick-up resistance, according to Julie Vaughn Biege, global business development director from Emerald Kalama Chemical.
This situation created significant challenges because many lower-volatility technologies are associated with performance trade-offs. High-performing additives are needed to adjust the final properties in the liquid and cured coating, says Stefan Moessmer, head of business line paint additives at BYK. Grace adds that reductions in the energy levels required to flash-off, dry, and fully cure coating layers are driving
innovations like lower-temperature
curing coatings for automotive OEM paint build-ups. "In addition, formulators look for cost savings with comparable or improved performance, but continue to drive towards greater coatings performance and improved durability," he says.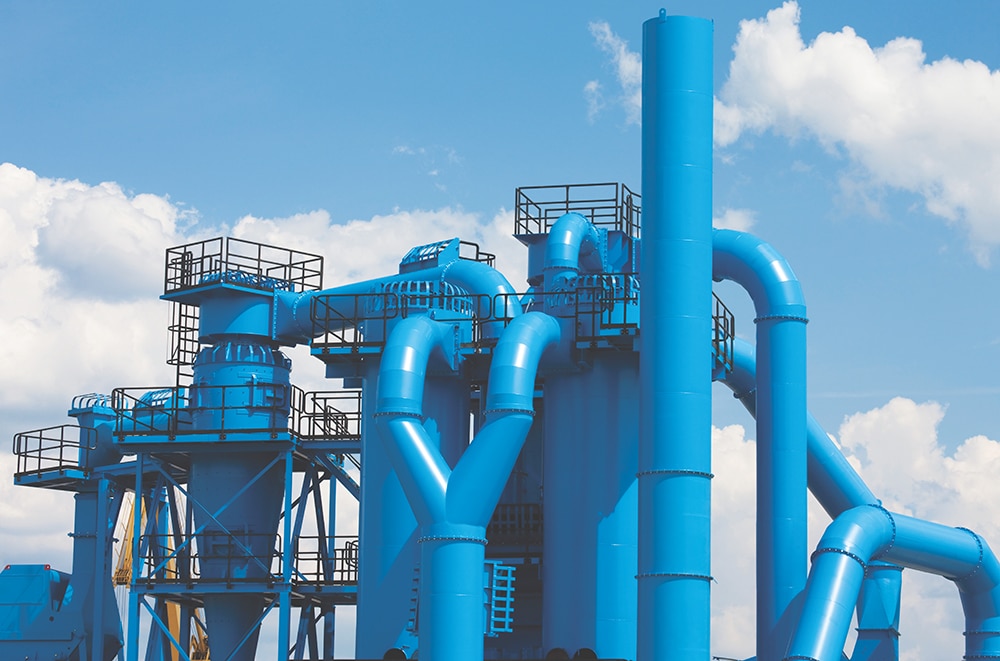 Ultimately, says Shiona Stewart, North America director for additives at BASF, a fine balance must be achieved between meeting a customer's needs for performance improvements while also delivering the cost savings required to incentivize adoption.
Resins and Additives
Innovation in resin and additive technologies, according to Geoff Webster, technical associate at Eastman, is also taking place to meet high-solids requirements and the push to lower costs and carbon footprint. "Together, these trends are driving new technologies to extend service life with enhanced properties (i.e., weathering, corrosion resistance, etc.) while lowering solvent emissions for industrial coatings," adds Olivia Clinard, market development manager at Eastman.
Customers are more often considering the total application costs, looking at the entire lifecycle of the coating instead of simply the upfront cost, according to David McNeece, principal product group specialist for amines with Ascend Performance Materials. "This shift is an acknowledgement that there is value in systems that perform well over extended use, as well as coating formulations that reduce downtime by being easier to install, cure faster, or in general go into service faster."
Of course, new technologies that enable lower upfront costs are welcomed as well, observes Webster, such as new resins for ultra-high-performance weathering coatings systems that provide similar performance to fluorinated resins but at lower cost. In addition to sustainability, the automotive coating sector is buffeted by trends in urbanization and mobility, which are defining the future needs of specialty chemicals and coatings, according to Dan Kersting, global business director for additives with allnex. "Application needs today are being driven by mobile and digital consumers—drivers that were not considered at all in coatings development cycles just five to years ago," he asserts.
Macro trends like ACES (Autonomous, Connected, Electrification, Shared) result in several key areas of innovation, from the need for lower temperature bake coatings for electric vehicles (EVs) to demand for self-cleaning coatings to enhance LIDAR camera systems, according to Eastman market development manager, Tom Klug.
The growing shared vehicle network also means cars are on the road for more miles with more exposure to the elements. "When next-generation vehicle coatings hold their OEM factory-applied appearance longer, the shared driving experience is improved for passengers and trust is established with vehicle owners," Webster explains.
That is true for the interior as well, according to Sebastian Prock, global marketing segment leader for industrial applications in Clariant's Industrial and Consumer Specialties business. "Continuous improvement of scratch resistance for interior coated plastic parts is becoming increasingly relevant as, particularly with the quick development of self-driving technology vehicles, expectations are for interiors to provide more of a living space experience for passengers," he says.
There is continued regulatory, consumer and brand pressure to move away from Bisphenol-A (BPA) in food-contact applications.
In the food packaging sector, recyclability and sustainability are top trends leading to greater use of metal cans, particularly for beverages. "Cans are recycled 2.5 times more than any other packaging option," notes Lin Feng, principal scientist at Eastman. She adds that the COVID-19 pandemic has driven a significant increase in metal can use for food due to the storability and long shelf-life afforded by metal containers.
Meanwhile, in construction, environmental friendliness and increased durability remain important, with a clear focus on renovation and restoration vs new construction, according to Eric Dumain, global marketing director for liquid resins at Arkema. "For all jobs, though, productivity tops the list of trends. Customers are looking for coatings that require fewer layers, reduce material usage and waste, and enable faster job completions, whether in the factory or in the field," he insists.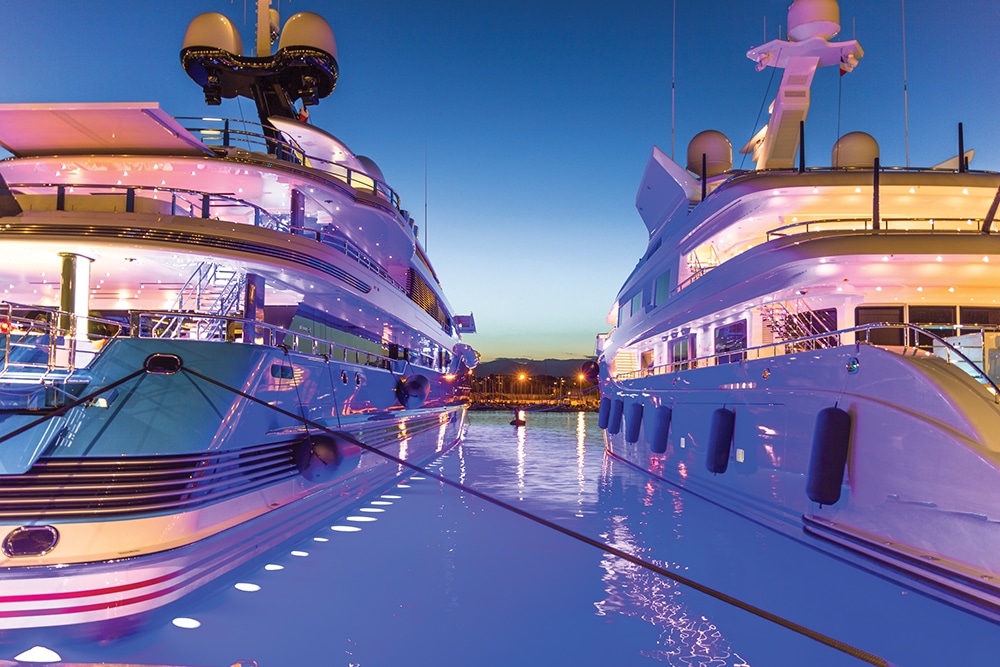 Marc Chan, North American marketing manager for Clariant's Industrial and Consumer Specialties business, says one example is exterior architectural coatings, where there is a strong trend towards easy-to-clean, dirt-repellant coatings that have a long-term effect.
Overcoming Risk Aversion
Adoption of new technologies in risk-averse industries can be a real challenge, and the paint and coatings industry is no exception, particularly when it comes to industrial and protective coatings. "It is doubtless that the paint and coating market is capable of extremely innovative leaps, yet we have to recognize that this industry can also be very conservative when it comes to the introduction of new products and even more of new chemistries," Telesca says.
Change, adds Webster, means risk of potential early failure. "New materials in coatings and coating formulations must demonstrate meaningful differential performance and be rigorously tested during development," he comments.
It is critical for manufacturers to protect the value and reputation of their brand, so extended evaluation and adoption timelines are necessary to incorporate new innovations, especially for exterior applications, Vaughn from Emerald agrees. For instance, the testing phase for introducing a new additive can be very long depending on the added functionality and, in some cases, go beyond two to three years even before presenting a new product to the first customer, according to Telesca.
Getting those new products tested by customers can also be challenging. "Formulators are incredibly busy today, with competing priorities and limited resources, and thus typically will only screen the additives they feel will have the highest success," Bowler observes. However, Telesca believes that while introducing new products and chemistries has become increasingly difficult and demanding in terms of cost, time, and resources, customers are still very keen on trying improved, more environmentally friendly, safer, higher-
performing products.
To be successful, R&D departments in the specialty chemical sector must have a good understanding of the target market, the application process, end-consumer needs, and likely demand. Solutions can then be developed to fill the gaps for coating manufacturers and thereby increase acceptance, according to Mouhcine Kanouni, technical marketing manager for performance additives with Clariant.
Given the long qualification cycles, some specialty chemical suppliers such as Eastman are looking to accelerate testing and ultimately advance innovation to the market more quickly, according to Feng. Close cooperation between specialty chemical suppliers and formulators is often fundamental to driving innovation at a pace the market needs, Webster asserts. Klug adds that launching new material innovations requires that all key stakeholders benefit, from formulators to end consumers. "We are embracing ways to accelerate testing, partnerships for developing solutions, and ultimately ways our capabilities can help formulators advance innovation to the market more quickly," he says. For instance, Eastman uses a test method initially developed by Ford to chemically monitor the rate of photo-oxidation in new resins, enabling the development of more robust resins and additives while also accelerating testing and development with customers that are eager to bring superior solutions to market.
Addressing Formulation Variability
Coatings formulations are incredibly varied across and within coatings formulators. Each component of the formulation offers some functionality and some trade-off, according to McNeece. "The biggest challenge is seeing what functionality and trade-off a specialty chemical brings to a particular formulation, then trying to replicate that into as many formulations as possible. It takes a lot of research and development, and testing," he comments.
There are very few "like for like" drop-ins that address the major challenges faced, agrees Stan Cook, architectural coatings marketing director at Dow. Here again, he notes that collaboration with coatings formulators is required to fully leverage the unique materials that Dow develops using High-Throughput Research (HTR) and various modeling capabilities in actual products.
There is an added challenge for raw material suppliers, according to Stewart, that many specialty chemical ingredients are not a 1:1 ratio of resin to formulated coating. "Many of our customers are looking to reduce complexity, which can often mean streamlining the total number of raw materials they source. Making changes can, therefore, be complicated for customers with multiple formulations dependent on certain ingredients," she explains.
Different requirements for new resins and additives may also be defined by regional and/or country-specific needs. "Regionalization allows the development cycle to truly be regional, while the interactions regarding technology tend to be defined globally. As a result, some suppliers, such as allnex, have global, regional, and country-specific development labs that can focus on the needs defined by the regional/country regulatory environments for the application. "With this approach, we are able to accommodate individual demands with global technologies made in our global manufacturing footprint," Kersting says.
Meeting Numerous Registration Requirements
Increasing regulation threats in various regions globally are leading to less freedom to create new products, according to Sascha Herrwerth, head of global applied research and technology for industrial coatings with Evonik Coating Additives. "The challenges of innovating and commercializing new coating technologies to meet the demand of formulators are many, and they are quite dynamic as global regulations, regional market needs, and other external drivers continue to evolve," agrees Latas.
Two of the key issues relate to choosing materials that are unique enough to fill a new space and meet stringent environmental requirements and streamlining the design process to get to the best product, notes Kanouni. Latas specifically mentions that maintaining global registry has become more difficult. New materials may indeed need specific regulatory registrations depending on the region in which they will be used/marketed, their chemistry class, or their function.
Preservatives are a good example, says Kelly Pippine, VP of marketing and technology with Emerald. Europe recently implemented further restrictions on certain biocide use levels due to tighter health and safety classifications, and other geographies may consider similar actions. "Further," she notes, "new biocidal registrations can be long, complex processes, limiting the number of new preservative agents becoming available."
In the United States, the challenge always begins with getting new chemical substances registered (i.e., under the Toxic Substances Control Act, or TSCA) without Significant New Use Rules (SNURs), which have the potential to be less accepted by customers, according to Grace.
"Launching new products in the era of TSCA reform and increased listings on Prop 65 remains a significant challenge for all companies bringing new technology to the market," adds Stewart. "Since TSCA reform in 2016, companies have had to re-learn how to register products to limit undesirable use restrictions and allow broad use of the new technology across multiple market segments and application methods. At present, longer periods of time for [Premanufacture Notice, or PMN] review, higher fees, unexpected use restrictions, and added warning recommendations on safety data sheets have all required scientists and product registration stewards to spend more time and resources working through the PMN process," she explains. Once again, collaboration between specialty suppliers and formulators is needed to bring new technologies to the market. "It's important that suppliers are aware of end-use applications to provide guidance and training on safe handling of products and work together to manage any perceived limitations of use. If not, the availability of new technology in the United States could be limited with respect to other regions," Stewart states.
There has been tremendous innovation in most coating component technologies, but particularly for additives.
In the architectural space, Dumain notes that U/L certifications are cost prohibitive, and some companies want global health, environmental, and safety registrations, which also can create a challenge, particularly due to the high costs for registration according to the European Union REACH legislation. "That can limit the introduction of innovations to multi-national companies, while regulatory constraints that are still quite regionalized continue to limit wide-spread adoption of certain materials," he says.
In food packaging, meanwhile, there is continued regulatory, consumer and brand pressure to move away from Bisphenol-A (BPA) in food-contact applications, where it is commonly used in plastics and coatings applications, such as the BPA-epoxy-based linings of metal cans, according to Feng. "Since 2015, BPA has been banned in all food-contact applications by France and has been listed on California Proposition 65. Consumers also now expect canned foods to be free of substances perceived to have negative health impacts, while maintaining current shelf life and flavor characteristics. From a technical standpoint, it is challenging to find the right alternatives due to the rigorous performance requirements for the coatings," she remarks.
On the other hand, modern regulations significantly drive product development, according to Moessmer. He points to new silicone additives free of cyclic silicones and replacements for organotin catalysts traditionally used to accelerate the formation of polyurethane bonds.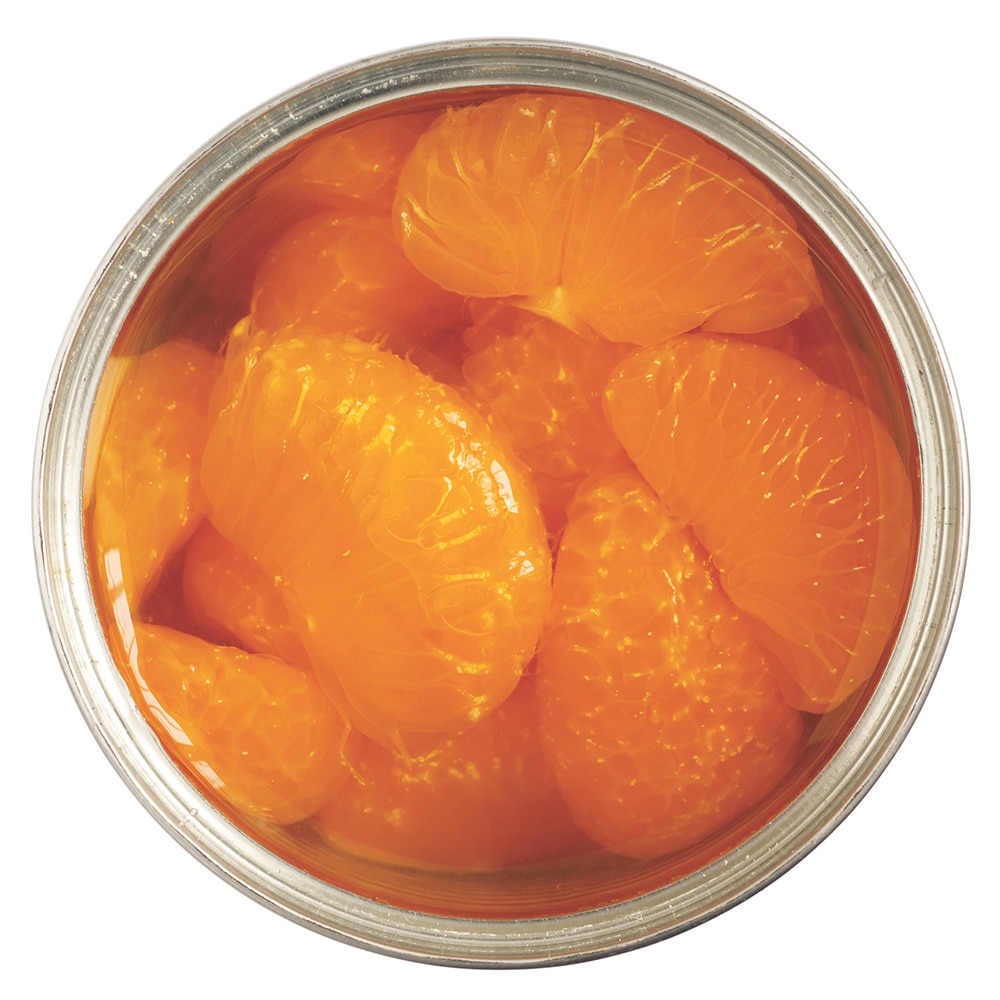 There have also been developments in preservative technologies. "As the preservative palette has continued to shrink, innovative methods have changed the way formulations are developed and preserved. Hurdle technologies, multifunctionals, and boosters are effective solutions that do not inhibit microbes on their own, but they can enhance the antimicrobial efficacy of a registered preservative," Pippine observes.
COVID-19 Challenges
The emergence of the COVID-19 pandemic has created some additional challenges for developers of new specialty chemical solutions for the coatings industry. "Currently, due to the effects that COVID-19 has had on the market, it's been difficult to get customers excited to evaluate innovative, future-facing technologies; limited time in labs is prioritized to taking care of today's business, not necessarily looking towards tomorrow's next generation of products," Grace explains.
In addition, he notes that because of the negative effects that COVID-19 has had on bottom lines, many companies have elected to focus more on maintaining financial stability rather than on investing in changes that might be difficult to initiate. Social distancing and safety protocols have inherent limitations as well, not only within lab environments, but also when trying to work closely with customers to collaboratively innovate and test new ideas, Latas adds.
With COVID-19 impacting the ways business is done, companies have also had to take a more digitally focused approach to product launches, Kanouni observes. "Webinars, social media, Skype, etc. have all given us new avenues to engage with the market more effectively, which is important, because providing the offer of technical assistance to support customers as they become familiar with a product remains as important as ever," he says.
On a positive note, in the midst of COVID-19, there has been a frenzy of activity in the academic and industrial world addressing sanitation and working to crack the code on anti-viral coatings, according to Rowe. "With increased use of alcohols and other disinfectants, we will need our architectural, furniture, and flooring coatings to withstand new, harsh sanitation practices," she comments.
Furthermore, Vaughn observes that many companies that participate in the DIY, packaging, and hygiene product sectors have reported strong sales in their quarterly financial reports. The increase in demand for DIY products reverses an ongoing trend toward the do-it-for-me/contract approach.
Resins and Additives Most Important Specialty Coating Chemicals
Most performance and appearance parameters are dictated by resin, additive, and pigment chemistries, and thus specialty chemicals play a significant role in these coating components. "There is a lot of opportunity in paints and coatings to offer value," asserts McNeece.
In fact, each space in the formulation palette benefits from specialty chemicals—from novel monomers that enhance resin performance, to solvents that reduce VOC, to additives that enhance rheology and pigment efficiency, to the pigments that allow for improved exposure resistance, according to Dumain. The main driver in the promotion of specialty chemicals, Grace emphasizes, is to be able to demonstrate the value proposition that these specialty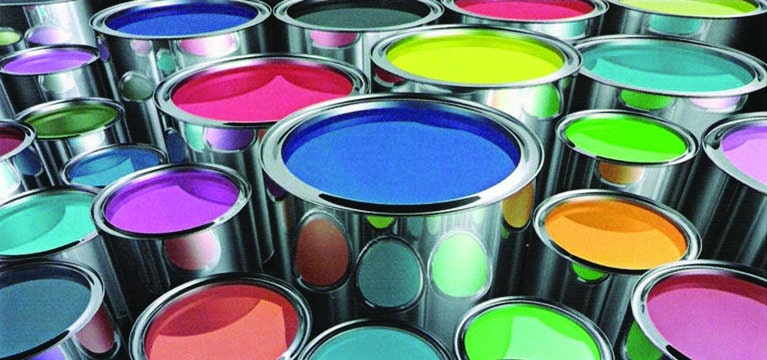 products bring, i.e., what is the benefit versus cost position of the specialty product?
Resins often serve as the driver of performance; however, it is a complex interplay between all the components in a can of paint, Stewart says. She adds that the use of more sophisticated specialty chemicals as coating additives can heighten overall performance. "For industrial coatings, the resin provides the long-term durability, but it's the defoamers, dispersing agents, and rheology modifiers that ensure good appearance and processing," she explains.
Kersting agrees that newer formulations designed for high-performance applications rely heavily on specific additive chemistries that provide needed flexibility, durability, and long-term performance. One example of sophisticated additive chemistry from Moessmer is controlled polymerization technology, such as group transfer polymerization, which is used to produce well-defined, highly effective dispersing additives for optimum pigment stabilization.
Overall, Vaughn believes there has been tremendous innovation in most coating component technologies, but particularly for additives. "Multifunctionals, modifiers, performance enhancers, low-VOC technologies, and functional ingredients can make paints and coatings perform in new and exciting ways, while also improving the [health, safety, and environmental, or HS&E] profile and value," she says.
In some cases, the line between resin and additive is blurring, with functionality typically addressed with additives now being built into resin backbones. "The decision of whether a new technology will be built into the binder or be supplied as an additive is both a complex and multi-faceted decision that requires input from R&D, marketing, EH&S, and manufacturing teams," Cook remarks. It is also certain, according to Webster, that the wide-ranging and demanding needs of the paint and coatings market will not be met by any one supplier independently. "Cooperation is critical to enable coating material innovators to go to coating manufacturers with more complete solutions than in the past," he asserts.
Enabling Technologies
Specialty chemicals have contributed greatly to the advancement of coating technologies over the last several decades. One fundamental example highlighted by Cook is acrylic binders that enabled the waterborne revolution and ongoing development of unique binder morphologies that allow for further VOC reductions and reduction in the need for TiO2. Improving the performance of water-based coatings, according to Latas, continues to be the most interesting area for exploration. "For instance, waterborne polyamide polyurethane dispersion technology is an exciting opportunity to bring new levels of performance for water-based coatings. The capabilities and potential applications continue to evolve, bringing new opportunities throughout the coatings industry," he says.
Hybrid products that combine different curing technologies—for example, polyisocyanates that also contain silane curing groups—are of great interest as well, according to Grace. Reactive co-binders for various resins that allow greater crosslinking density and, thus, more durability for ready-cured coatings are important new specialty chemicals too, Mertsch notes.
Nanoparticle, encapsulation, and self-repairing technologies for use in "smart coatings" also offer novel solutions for performance enhancement, observes Bowler. "Many of these technologies are still in the growth phase, but they continue to gain acceptance in the market," he says.    
In the additives space, the greatest focus has been on increasing functionality while reducing VOC content, according to McNeece. Multifunctional additives, in particular, are of interest because they can simplify paint formulations and reduce the risk of potential ingredient interactions and performance trade-offs, adds Vaughn. Examples include new low-VOC coalescents that also enhance hardness, efficiency, in-can stability, open time, and resistance to block, dirt pick-up, and scrubbing and multifunctional additives that enhance varying combinations of flow, leveling, defoaming, substrate wetting, gloss, emulsification, dispersion, rheology, and drying performance. There is also growing use of additives based on renewable raw materials to meet increasing demands for enhanced sustainability, Moessmer comments.
Specialty chemicals have also been developed to enhance the performance of coatings targeting specific end-use applications. Prock points to improved anti-graffiti paints, improved self-healing paint systems, and further enhanced flame retardant paints. In the architectural segment, Kersting observes that products targeted toward the DIY market leverage interesting new technologies that have brought performance to the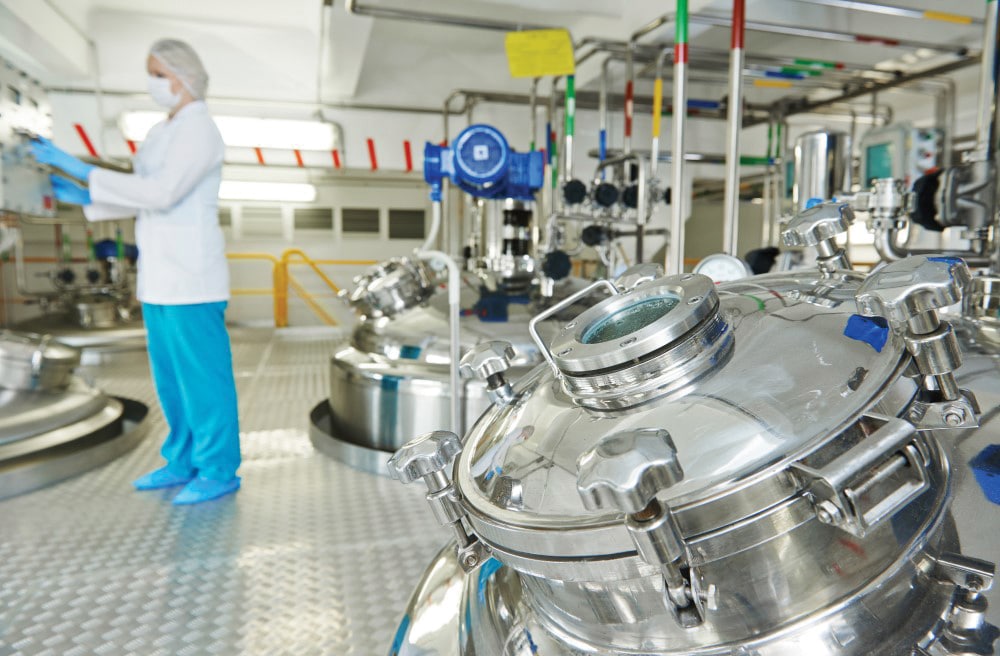 forefront. The automotive market, meanwhile, is focused on reducing the energy intensity of paint shops with the introduction of lower bake temperatures and technologies that enable faster curing. In the general industrial and protective markets, novel new monomers are real game changers, according to Webster, enabling polyesters to exceed performance of many standard main resins on the market. Within the transportation coatings market, Ansurkar says that synergistic interactions of multiple chemistries are delivering differentiated performance with respect to low-bake temperatures, UV curing, energy savings, and other enhancements, all without sacrificing process efficiency. For packaging coatings, novel monomers enabling BPA-NI polyester resins to perform equivalently as BPA-epoxy are an exciting development for Feng. These coatings provide excellent performance even when exposed to "hard-to-hold" foodstuffs that create hydrolytic and corrosive environments.
Many New Solutions with Real Potential
Given the importance of specialty chemicals in the development of existing coating technologies, it is not surprising that they continue to play a key role in new solutions that are under development or just being introduced to the market. Some examples include:
Smart coatings with anti-corrosion, anti-bacterial, anti-virus, water-repellant, self-cleaning, and other properties that have been adopted in niche markets but not yet into general coatings;
Biocide-free anti-microbial coatings;
Thermal/electric conductive coatings;
Reflective coatings;
Coating products that can be applied in unconventional ways, such as inside a mold for a plastic part or as a paint film laminate;
Products with increased adhesion to low surface energy substrates;
High-solids waterborne 1K polyurethanes;
Fast-curing polyaspartic technology (slower adoption due to the need to invest in new application equipment);
Hybrid systems that provide unique synergies through the combination of acrylic and silicone technologies;
Instant-set resins that reduce downtime and material and labor costs;
Non-isocyanate curing systems;
Organo-tin-free catalysts that enable rapid curing of 2K solventborne high-performance coatings at room temperature;
Newer multifunctional additives;
PTFE-free wax additive alternatives that can help formulators prepare in advance for potential new regulations that restrict the use of PTFE;
Dispersants that allow significantly increased pigment loadings while exhibiting drastic decreases in foaming, improved shelf life of the concentrate, and excellent color stability;
Multifunctional additives for more cost-effective powder coatings that provide heat stability during baking, an electrostatic charge during application, and light stability in the applied film;
Peelable additive technologies for removable coatings that provide a temporary coating while protecting the substrate and base coating; and
Bio-based products that have the performance levels to be able to compete with conventional products.
In many of these examples, the challenge is to commercialize these technologies that bring tremendous value to customers and consumers through enhanced durability, appearance, chemical resistance, anti-microbial, and other properties in a more sustainable manner at an acceptable cost. "Cost remains a constant barrier for many green innovations," Klug states. "Many new low-VOC solutions, as well as bio-based and/or recyclable materials, have not made it to market due to potential increases in raw material costs. Over time, however, we expect customers to demand a more meaningful green footprint from their products and expect the position of these innovations to improve relative to where they are today," he continues.
Gaps in Coating Performance Waiting for Solutions
Specialty chemicals will also be crucial to the successful development of new technologies that address ongoing gaps in coating performance. Many of the needs are focused around water-based systems. Latas points to the desire for improved DTM performance from waterborne coatings, including 1K waterborne polyurethanes. For Rowe, the focus is on pushing the performance boundaries of waterborne, 1K solutions into corrosion protection categories of C4 and C5. There is also general room for innovation with regard to film performance to address common challenges and potentially enable step changes in key features, adds Vaughn. For instance, in the construction sector, formulators are looking for solutions that can handle vapor pressure coming from concrete substrates, which would reduce application downtime and overall cost and make these coatings more durable, according to McNeece. The demand for more anti-blocking technologies for deep base formulations, which could potentially be remedied through the use of multifunctional coalescents, and solutions for enhanced early water resistance to reduce issues related to spotting or moisture susceptibility before the film has a chance to fully set are other examples noted by Vaughn.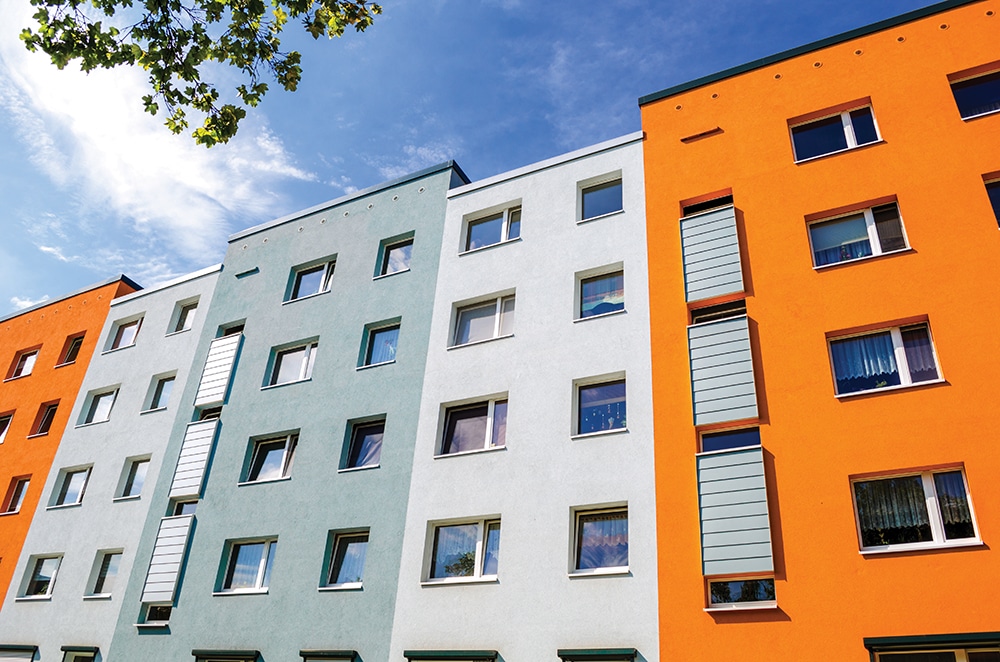 "We are looking to help customers increase the efficiency of sustainable processes that still perform at a high level technically, ideally achieving their goals using fewer, more versatile additives," Telesca says. Controlling cost is another driver.
"In line with the need for lower lifetime costs, we believe that new specialty chemicals in coatings will address long-term color stability, even in extreme environments," McNeece comments.
Emphasis is, of course, also being placed on achieving greater sustainability. Moessmer states that because modern coating systems need to be carbon-dioxide-neutral to avoid contributing to the greenhouse effect, many new developments are directed towards bio-based and renewable systems. Successful bio-based technologies, however, must provide equal or superior performance at a similar cost to conventional products, according to Grace. In the automotive sector, Ansurkar notes that lightweighting has created the need for coatings that can work on multiple complex substrates and the desire for energy savings, and a smaller environmental footprint continues to result in processing changes and coating layer-reduction without sacrificing performance. The packaging industry is also looking for renewable and/or bio-degradable materials, enabling process efficiency, and improving lifecycle and recyclability, according to Feng. Overall, Webster expects emissions, carbon footprint, and VOC regulations to continue to be more restrictive, which will create the need for new coating materials and new application equipment.
Longer-term, for autonomous vehicles, coatings on car cameras will need to be self-cleaning and available in a diverse paint color palette that can be recognized by the various types of cameras and sensors used to enable autonomous driving, according to Klug. Shared vehicles, adds Grace, will require interior coatings that afford soft, luxurious surfaces while still maintaining chemical and stain resistance.
Bowler is exploring paints that act as solar panels on houses or cars, coatings that automatically clean windows or solar panels, and coatings that change color by turning a knob on the wall or in a car. "The possibilities are endless," he asserts.
Much of the new developments, says Kersting, will be defined by the needs of emerging regions as their economic power overtakes that of the established regions of North America and Europe. "The needs in China, Asia, and Latin/South America are different based on the different rates at which urbanization is taking place. In addition, these regions have a large percentage of new consumers that are far more mobile and flexible in their needs and use of technology," he observes.
Specialty Chemicals Suppliers are Important
Clearly, specialty chemicals are key to providing beautiful surfaces with brilliant colors that perform multiple functions. "Specialty chemicals manufacturers are in the front line for contributing towards a more sustainable society for our generation and the future of our planet since these products are eventually used in thousands of different applications," Chan asserts.
With their unique characteristics, they provide solutions to challenges that cannot be solved with commodity-type raw materials. "The need for high-performance paints and coatings will only grow over time," states McNeece. "Specialty chemicals play a vital role in performance, but require technical expertise on the part of specialty chemicals manufactures and close partnerships with formulators," he adds.
As regulations and other demand influencers continue to drive complexity throughout the paints and coatings industry, it becomes particularly valuable for coating formulators and suppliers to collaborate, Latas agrees. "Specifically for product safety and compliance concerns, it is critical to define early in the process what the governmental and NGO requirements are for diverse markets and to clearly identify the required regulatory approvals and registry listings. Working with the right specialty chemical supplier can help ensure unmet needs are addressed and optimal specialty chemical performance is achieved while also assuring compliance with all relevant regulations," he concludes.
Through collaboration with partners across markets like paints and coatings, Chan agrees that specialty chemical suppliers will be best placed to support the industry players in the future creation of coatings that are all around more sustainable and more efficient to manufacture with less environmental impact.
CoatingsTech | Vol. 17, No. 10 | October 2020