New Horizons in Powder Coatings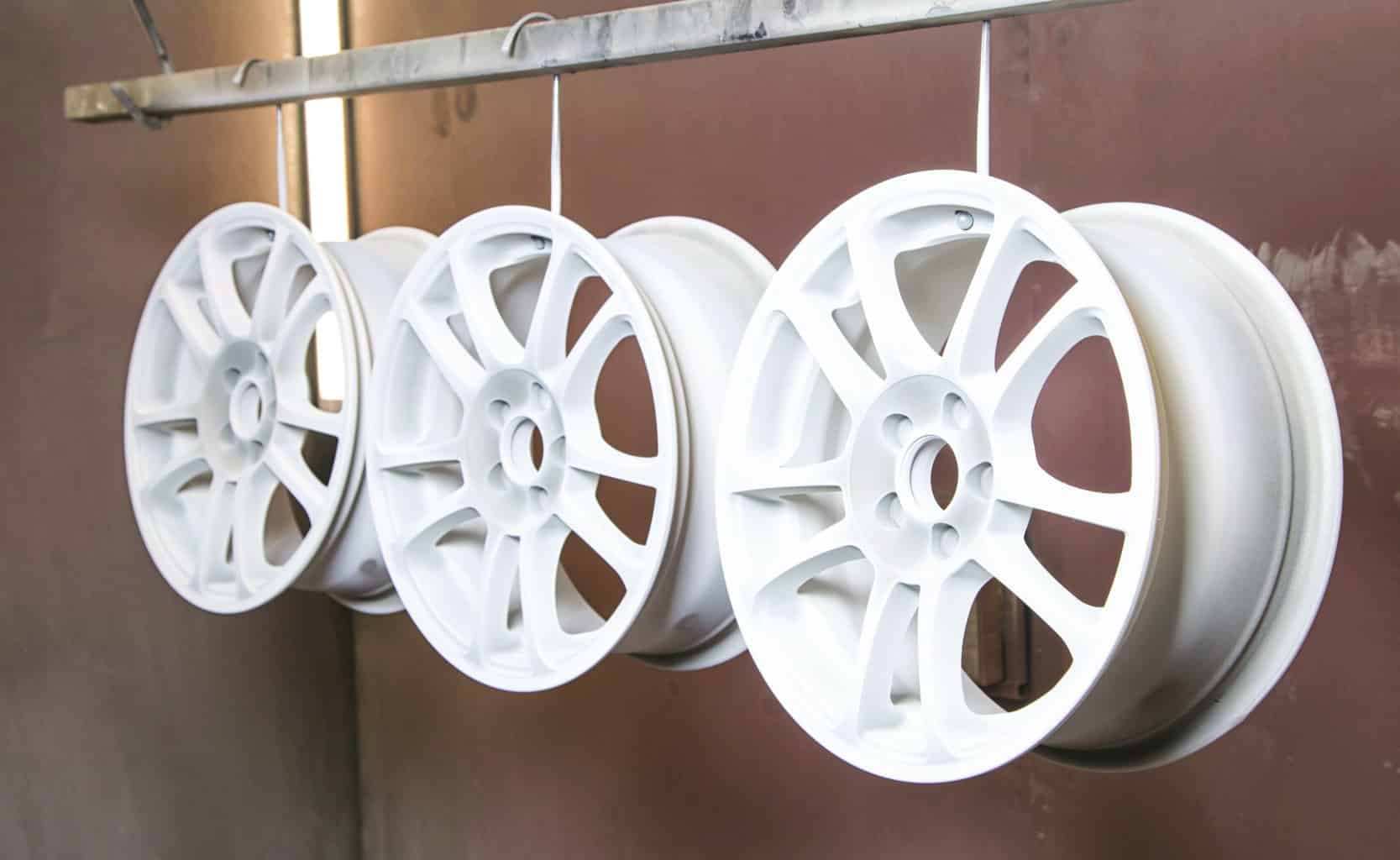 By Cynthia Challener,  CoatingsTech Contributing Writer
The global powder coatings market is healthy. Growth closely follows several key economic indicators such as industrial output, fixed investment, and consumer spending, according to Robert Watson, global markets and business development manager at allnex.  "Growth is fueled by the customers' growing acceptance of powder coatings as a suitable alternative to liquid coatings," asserts Eddie Wang, regional commercial director for Powder Coatings North America, AkzoNobel. "This acceptance is mainly driven by fast technological advancements in powder coatings that offer superior properties matching those of liquid coatings, such as efficient application, hyper-durability, weatherability, corrosion resistance, a broad special color offer, and chipping and abrasion resistance," he explains.
While powder coatings continue to increase in acceptance, the current rate is slightly lower than what occurred 5–10 years ago, with the majority of liquid coating users having already switched to powder, according to Mark Vogel, vice president of Business Development at Diamond Vogel. The fastest growth in the powder coatings market is taking place in China and other developing countries that are focused on implementing more environmentally favorable solutions, notes Robert Cregg, NA business director for DSM Powder Can & Coil Resins. In China particularly, there are growth opportunities in new segments such as MDF and solid wood furniture as China pushes ahead with their Blue Sky initiatives, Cregg observes. "A few of the drivers for this moderate but steady expansion include a healthy outlook across multiple market segments (automotive, agricultural/construction, architectural, general industrial furniture), increased consumer spending, and powder coating technology advancements to improve durability and efficiency," says Tabitha McLeish, global marketing director Powder Coatings in the General Industrial Division of The Sherwin-Williams Company.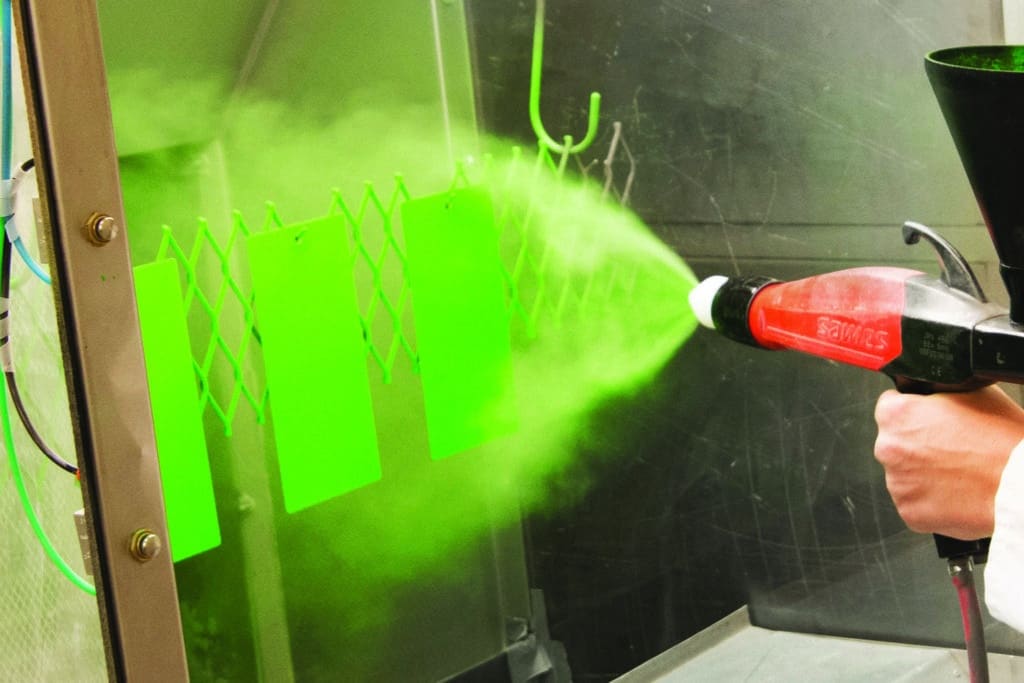 The total global market for powder coatings in 2018 is estimated by The ChemQuest Group to be 4.9 billion pounds valued at approximately $10 billion in global sales and growing at compound annual growth rates from 2018 to 2023 of 3.6% and 4.3%, respectively. The estimates for 2019, by Kusumgar, Nerlfi, and Growney (KNG) are less conservative, with the volume of the worldwide powder coatings market pegged at 5.46 billion pounds of dry formulated product with a value of approximately $11.25 billion, but a higher annual growth rate for both of 5%. The top producers of powder coatings, which account for 9–10% of the total global coatings market on a dollar basis according to KNG, include AkzoNobel, Axalta Coating Systems, The Sherwin-Williams Company, Nippon Paint, PPG, Tigerwerke, Jotun, Kanai, and Pulver Kimya.
Epoxy polyester hybrid coatings account for the largest percentage of global sales in both volume (2.6 billion pounds) and value ($5 billion) terms and are growing at the fastest rate (6% per year), according to Steven Nerlfi, a principle with KNG. High-durability, regular grade polyester powder coatings account for 1.4 billion pounds and close to $3 billion and are also growing at 6% per year. Straight epoxy powder coatings hold the third largest market share at 1 billion pounds and close to $2 billion and are growing at 5% annually. Urethanes have the smallest market share at 210 million pounds and $650 million and are also growing at the slowest rate (4% per year), according to KNG. All other types of powder coatings combined, including thermo-plastics, total 240–250 million pounds with a value of $575–500 million and a growth rate of 5%.  A similar breakdown of resin chemistries by volume exists in the United States, according to Aggie Lotz, vice president of The ChemQuest Group and ChemQuest Technology Institute (CQTI), as can be seen in Figure 1. It does also include acrylics.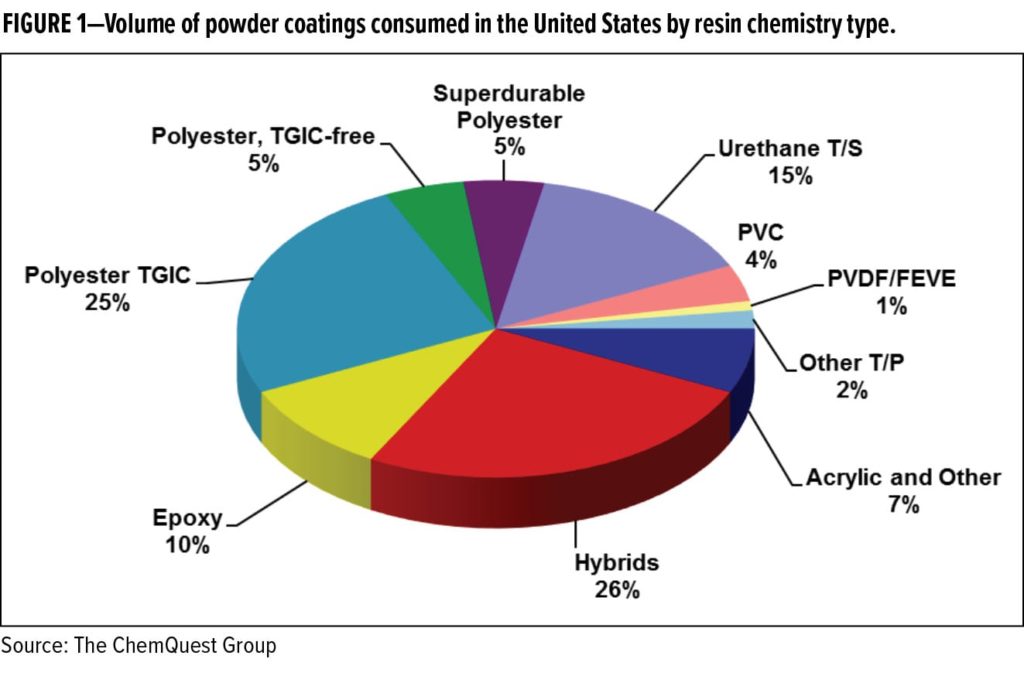 Due to the nature of powder coatings, they are applied in the factory setting. They are most widely used on metal furniture and fixtures, electrical insulation, appliances, piping, machinery and equipment, automotive metal parts (tier suppliers), and other transportation equipment (heavy-duty truck, bus, and recreational vehicles), for metal building products, and as protective coatings. Small quantities of powder coatings are also used as conformal coatings for wood furniture, in some metal container applications, and on some magnetic wire and cable products.
Newer opportunities for powder are also expanding in various end-user market segments, according to Wang, such as new green building construction methods.
Focus on Sustainability
Sustainability is one of the key value drivers for powder coatings, according to Shelley Verdun, global product manager for Powder Coatings at PPG. They are near-zero in VOCs, which is beneficial not only from an environmental perspective, but also from an ease-of-use viewpoint. "Powder coatings are easy to apply and offer high-quality, even coverage for the most complex geometries, as the electrostatically charged powder particles attract uniformly to the grounded metal substrate," notes Daniela Vlad, managing director for Powder Coatings with AkzoNobel. There are no hazardous materials in the manufacturing, application, or end use of powder coatings, adds Michael Withers, segment leader for Powder Coatings at Axalta Coating Systems. "As a result, they provide protection from corrosion and offer pleasing aesthetics with the least environmental impact," he says. In addition, Verdun points out that there are no special storage or transportation requirements and, in powder coating processes, no hazardous waste is generated. Furthermore, the high transfer efficiency for powder coatings means low waste, and water usage and waste are also low, according to Watson.
As importantly, up to 90% of the powder that does not adhere to the part can be collected and reused, helping finishers with their sustainability efforts, without sacrificing the high level of performance, durability, and color retention that powder coatings offer, says McLeish. The complete lack of carrier solvents contributes heavily towards the lower carbon footprint that powder enjoys over all other predominant coating alternatives, Cregg adds. "As the world continues to push towards a more sustainable model, these aspects will continue to drive powder to the forefront," he states. For end users, the extended durability of powder coatings also means less frequent need for touchups and repainting. Reduction in baking temperatures means powder can now be applied on more types of substrates, according to Vlad. "The result is lower energy consumption without the use of solvents and the provision of a more sustainable alternative to liquid coatings and anodizing," she remarks.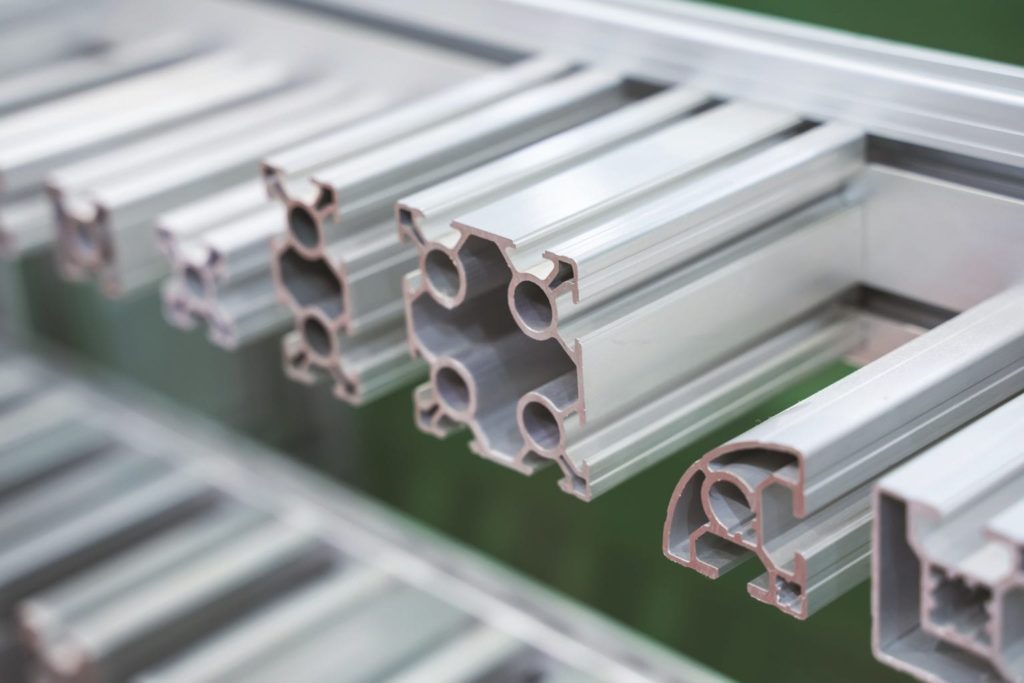 Powder coatings are easy to apply and offer high-quality, even coverage for the most complex geometries, as the electrostatically charged powder particles attract uniformly to the grounded metal substrate.
"From a process perspective in a manufacturing environment, the efficiency and direct labor savings of a powder coating process is significant over wet spray systems," asserts Chris Lucy, director of Process Engineering for CQTI in South Boston, VA.  Powder coating requires no mixing of materials, induction times, or pot life consideration. Cleaning of equipment is simply performed with compressed air vs chemical solvents. Continuous automated conveyor lines can be designed with an array of pretreatment options to further enhance adhesion and corrosion protection. A part to be powder-coated requires minimal handling by technicians: simply hang it on the conveyor, apply the powder, and remove it from the line for packaging. "By comparison, wet spray applications are tedious, time-consuming, and require the part to be handled multiple times during the entire process, plus more valuable floor space is needed for curing. A typical 1500-linear-foot powder coat line can process well over 1000 medium to small parts in a single shift.  Large-scale process efficiency is a distinct competitive advantage in the OEM sector," Lucy explains.
These and other benefits are clearly demonstrated in the Product Category Rule (PCR) for powder coatings that is being developed by the American Coatings Association to highlight the advantages of powder coatings through their entire lifecycles from cradle to grave, according to Verdun. "PCRs are important in the architectural world because they allow buildings to qualify for LEED points, which can lead to tax credits and other considerations. Powder coatings are considered to fall into the elite class of sustainable products," she adds.
Expanding Opportunities in Architectural Applications
In the architectural segment, powder coatings are used for a multitude of smaller applications, from handrails to stadium seating to metal partitions in men's lavatories and safety bars in tubs and showers to wrought iron and aluminum decorations, fencing, and light fixtures, according to Nerlfi. "Powder coatings are being used more deeply in the building construction industry for all types of interior and foundational products, largely to improve the environmental profile of these products," Vogel observes. In addition, he notes that in some high-performance applications, powder coatings are being used as primers underneath a liquid topcoat. Growing acceptance of powder coatings by furniture OEMs and advances in low temperature-curing technology is driving the use of powder on medium density fiberboard and other temperature-sensitive substrates, as well as massive metal componentry, according to Watson. He also notes that ongoing urbanization is creating demand for aluminum window and door profiles, as well as for appliances for HVAC and the kitchen, including growth in demand for external cooking and entertainment spaces. "Patterned surfaces achieved with sublimation printing increase design flexibility and offer added value against traditional finishes, allowing end users to avoid the cost of polyurethane technology," he adds. Watson also observes that the regulatory conversion underway in China is driving a shift to solvent-free systems that will accelerate powder coating penetration.
The greatest opportunities for growth, however, are for powder coatings used to protect aluminum extrusion products for residential, commercial, and monumental projects, according to Verdun. "This application has traditionally been addressed with liquid coatings, but powder solutions have caught the attention of the architectural community," she says. In fact, in North America, powder still holds a relatively low market share with respect to the aluminum extrusion segment, and this application represents the largest current growth opportunity for powder in the architectural market, Cregg asserts. "When you look to the European market, powder is by far the dominant coating used on extrusions, but here in North America it remains well below 50% of the coatings used today for these applications," he adds. Wang concurs that the architectural segment in North America is expected to grow by a rate higher than average market growth in the coming five years, driven by residential and commercial construction growth and an ongoing trend of liquid-to-powder conversion. "We think the North American market has potential due to increasing transition of architects and specifiers from liquid to powder coatings, driven by demand for sustainable solutions and the ambition to reduce environmental impact. Through process efficiencies, low wastage, and no VOCs, powder coatings represent a sustainable alternative to liquid coatings," he observes.
The development of Environmental Product Declarations (EPDs) for powder coatings is helping to demonstrate the sustainability benefits of choosing these solutions over conventional liquid coatings, according to Wang. "The international EPD system reveals the environmental performance of a product throughout its lifecycle. Architectural specifiers increasingly understand that powder coatings can perform on par with more traditional finishing types," he explains. The emphasis on green buildings is another driver. "Most large commercial and monumental projects are being developed to qualify as green buildings according to the Leadership in Energy and Environmental Design (LEED) certification program managed by the Green Building Council, and architects and specifiers have become quite conscious of all design elements that can impact LEED credits, including the use of powder coatings," Verdun explains.
There are several reasons why powder remains a smaller player in extrusions in North America, but it is not due to a lack of performance, according to Cregg. There are multiple powder resin technologies that can meet all of the pertinent American Architectural Manufacturers Association (AAMA) specifications for coatings on aluminum extrusions.  Powder offers great durability, surface hardness, and scratch resistance to meet AAMA specifications 2603, 2604, and 2605, according to Verdun. "Resin and pigment suppliers have tackled the challenge of providing superior weathering performance, while powder coating manufacturers have developed innovative formulations that combine these features with superior mechanical properties," asserts Withers.  Developments in superdurable resins enable powder coatings with better flow and flexibility, as well as improvements in moisture resistance, promoting continued use on aluminum extrusions and ACE applications, according to Watson. Powder coatings are, in fact, backed by performance warranties and industry certifications, Wang notes. "Hyper-durable powder coatings are one of the most weather-resistant coatings available, using similar chemistry to liquid polyvinylidene difluoride (PVDF) coatings to meet the most exacting standards for coatings, but as a more sustainable alternative," he says. Blends of polyester and fluoropolymer resins that meet AAMA 2605 weathering requirements are now available that provide a less expensive alternative for the high-performance segment of the aluminum extrusion market, adds Cregg.
There are no hazardous materials in the manufacturing, application, or end use of powder coatings.
With respect to color choices, McLeish notes that trends from adjacent industries, such as automotive, appliance, and fashion, are influencing the architectural market color space. The use of black as a preferred color choice is creating the need for cleaner/more jet-black finishes, for instance. "Expanding the breadth of the current color and appearance space will drive market opportunities. Metallic finishes are on the increase, as well as requests for lower gloss ranges with ultra-smooth finishes that meet the AAMA 2604 requirements," she says. Withers adds that new manufacturing techniques are allowing brilliant metallic finishes in powder coatings that come very close to the appearance achieved with liquid coatings applied in multiple coats, further expanding their applicability in this segment. As one example, Verdun points to the encapsulation of metallic pigments, which is allowing the application of powder coatings with metallic finishes without the need for an additional clearcoat. Superdurable matte powders imitating anodized surfaces are one example, according to Watson. "The ability to make weather-resistant, ultra-matte powder coatings is an important advance because these coatings can mimic the sort of anodizing finishes that are currently very popular on commercial buildings, while avoiding problems often associated with anodizing," Wang adds. Watson also observes that the use of low-bake powders for aluminum extrusions incorporating plastic-insulation segments is also a growth area for powder.
There are also opportunities for powder coatings that can resist the growth of mold, which would reduce the need for the use of strong cleaners and the frequency of cleaning, according to McLeish.
Advances in application technology for powder coatings are also creating opportunities for greater use on extruded aluminum in the architectural segment. "Some application houses are now employing vertical rather than the traditional horizontal powder lines, enabling the coating of much larger aluminum extrusion lineals with higher throughput and faster line speeds," Verdun explains.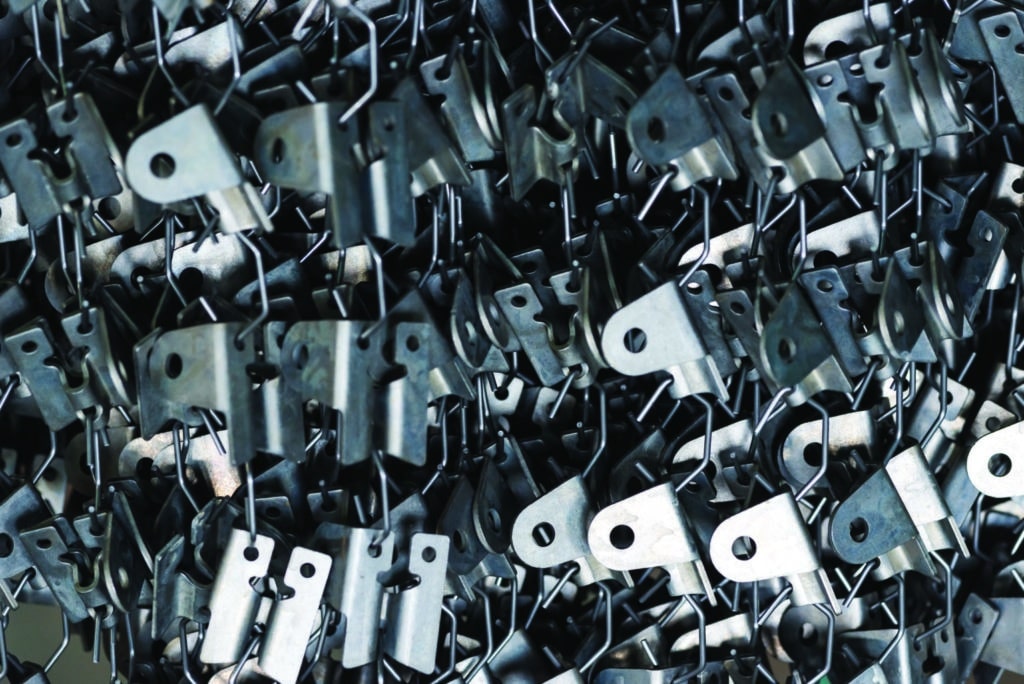 A typical 1500-linear-foot powder coat line can process well over 1000 medium to small parts in a single shift.
Areas for further development remain, of course, and with additional advances in technology, even greater opportunities for powder coatings will be realized in the architectural segment. For McLeish, the single biggest innovation that can drive demand in the architectural market would include a broader color palette of richer, more saturated colors that remains compliant with the stringent standards of AAMA 2604. "Innovations around texture, including ultra-smooth finishes that are equivalent to the appearance of liquid coatings; durability in the form of increased coating flexibility; and service, namely, the ability for more rapid color matching, will all meet applicator needs," she adds. Further improvements in powder coatings with metallic finishes are also needed. "New developments are required to provide better weathering and mechanical properties at a lower applied cost in order to make the transition to powder much easier," Withers observes. Verdun agrees that narrowing the gap between the appearance provided by liquid and powder coatings containing special effect pigments will drive more changeover to powder.  She also stresses the need to reduce the thickness of powder coatings while retaining the same high performance will help bring the cost of powder down and drive further interest.
The key determining factors for the speed of the market transformation towards powder are the preferences of architects and specifiers, and the penetration of powder lines in the job coaters landscape, according to Wang. "Further product innovation and development will also play a role in speeding up the market transformation; for instance, improved aesthetic attractiveness, enhanced mechanical, and corrosion protection properties," he says. In the long term, adds Cregg, the push for sustainability in the building market will continue to elevate the status of powder coatings as a technology of choice. As the LEED building program in the United States begins to recognize the value provided by factory-applied finishes and not just that of coatings used on site, powder will grow faster in the architectural segment. "What is exciting," states McLeish, "is that powder coating technology is now able to deliver on virtually any architect's vision while maintaining the performance and durability characteristics spelled out by AAMA. If the industry continues on this path, powder will remain a valuable option for building materials."
Industrial and Protective Markets Hold Promise Too
Corrosion protection and weathering performance are always the key drivers for the use of industrial and protective coatings, according to Withers. "Manufacturers are looking for an edge against their competition. If they can show their product looks better after outdoor exposure, that gives them a marketing advantage because consumers expect the products they purchase to maintain a good appearance after years of use outdoors," he says. There is, at the same time, always a drive in the industrial and protective coating markets to achieve higher performance using fewer resources and at lower cost, notes Vogel. "Advances in powder coating technology are making it more attractive in many of these applications because powder helps end users achieve these important goals," he observes. As in the architectural segment, the ability to achieve lower energy cure and provide high-performance properties and desired aesthetics with thinner film builds are two important areas of focus. "There are a number of areas where powder could advance and grow in the coming years if companies will invest the time and money to perform the development work needed for some new market segments," asserts Cregg. He notes that while the market for powder on OEM metal substrates is getting fairly mature, there are other markets and segments where powder could play a role, primarily in the coating of heat-sensitive substrates.
From a performance standpoint, powder provides excellent durability against UV exposure and corrosion damage. There is room for improvement, however, particularly with respect to corrosion resistance on sharp edges that are present on substrates used in exterior applications, such as heavy-duty equipment, according to Verdun. "In addition to providing good corrosion resistance, especially at edges, primer powders also must exhibit good adhesion and be able to neutralize the problems of different substrates, such as voids in aluminum wheels and humidity in stable MDF boards," adds Watson.  Where thicker film builds are needed, the ability of powder coatings to provide high film thicknesses while retaining the desired level of gloss, flow, and appearance without sagging or drip formation is an advantage over liquid coatings. Watson also notes that functional epoxy powders find use mainly for corrosion protection (e.g., for pipeline coating), while special powder coatings for difficult substrates like galvanized steel, can be applied direct-to-metal and degas efficiently. For the automotive segment, Verdun comments that imparting additional functionality to industrial and protective powder coatings, including enhanced chip and mar resistance, is another area of development for powder coatings applied to vehicle underbodies. "There are recent advancements around the development of chip mitigation systems," she says. For appliances, there is need for greater resistance to heat and chemicals ranging from detergents and bleach to mustard and coffee.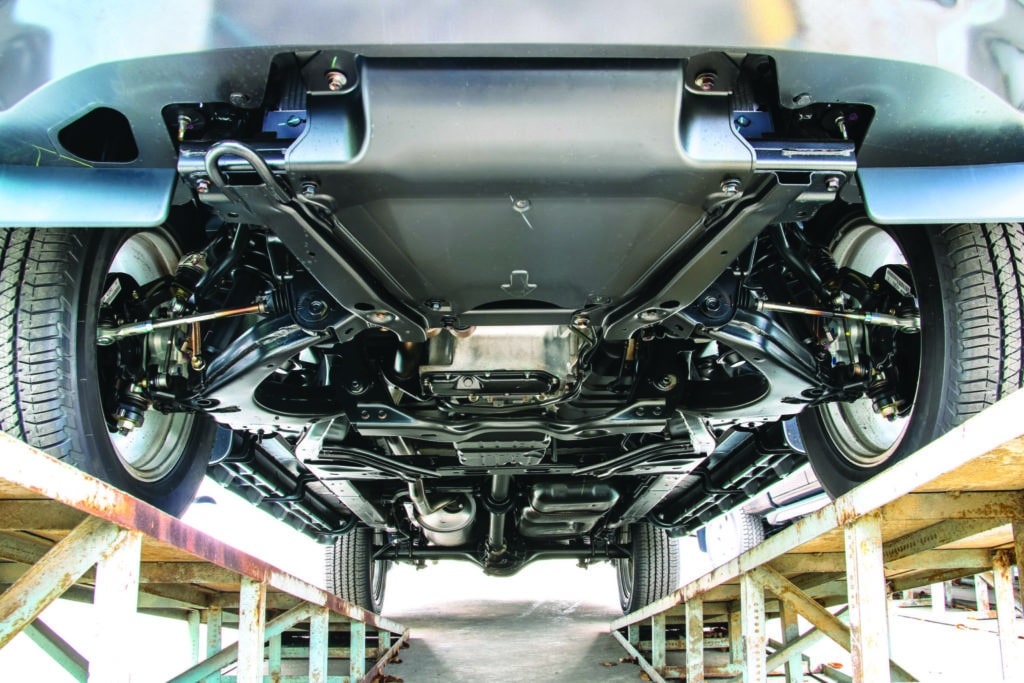 Imparting additional functionality to industrial and protective powder coatings, including enhanced chip and mar resistance, is another area of development for powder coatings applied to vehicle underbodies.
Increasing demand for sustainable solutions that meet customer expectations for enhanced performance is another driver for the use of powder coatings in industrial and protective applications. "With an ambition to reduce environmental impact, customers continuously aim to improve process efficiencies," says Vlad. She points to removing coatings steps and better utilizing coatings materials as recent advances in powder coating technologies that are making them even more attractive. The industry is also looking to make use of renewable and recycled raw materials, such as ingredients derived from plants and other renewable resources and recycled polyethylene terephthalate and other plastics, as components in resin development, according to Verdun.
The packaging readiness of powder-coated parts is another driver for the use of powder over liquid coatings. "Powder coatings provide significant process durability after curing, which increases the productivity of manufacturing plants and allows for predictable production rates and schedules," Vogel explains. This benefit is complemented by the easier application requirements for powder, which translates to shorter training cycles—an important factor to consider in today's tight labor market.
Many of the advances in technology that are creating greater opportunities for powder coatings in the architectural segment are beneficial for industrial and protective applications as well. Advances in application equipment, resin development, and overall formulating techniques have helped powder achieve new growth, according to Cregg. Most notably are the advances in powder coatings containing special effect pigments. "We are in a position to say yes to more customer requests for varied aesthetic options than was possible 5–10 years ago," Vogel asserts. New resins that allow for curing of powder coatings at temperatures below 250°F are also opening up new spaces for powder, notes Verdun. Withers, meanwhile, points to the ability of powder coatings to provide the combination of superior weathering and excellent mechanical properties that has been a key advance. "It doesn't help to only get one or the other; the end consumer wants both and at a competitive price," he says.
The greatest opportunities for growth are for powder coatings used to protect aluminum extrusion products for residential, commercial, and monumental projects.
Increasing efficiency and reducing costs for the end user of powder coatings is also helping to drive the market in the near term, according to Cregg. He highlights advances in one-coat applications to eliminate the need for some primer systems and lower cure/faster cure systems that allow for better throughput at the end user level. The development of powder-on-powder in ACE applications, which enables increased layer thickness with just two layers and improves corrosion resistance and overall film properties is another example, according to Watson. "For instance," he observes, "low-bake powder coatings for MDF with a maximum of two layers create advantages in processing compared to liquid paints, which require a minimum of four layers with sanding steps in between. Powder coating technology improves application efficiency and reduces waste."
CQTI vice president, Douglas Corrigan, investigates hidden performance/cost levers and performs forensics analyses for powder coatings end users. One such case study can be found in the October 2018 CoatingsTech article, "Getting Out of the Lab—Advantage of Evaluating Coatings in a Real-World Manufacturing Environment," depicting the effect of varying part geometries and types of curing ovens used in manufacturing facilities on powder coating curing dynamics. "User ovens vary tremendously in type (convection is one type), air flow, and methods of heating (gas, electric, and infrared); moreover, the myriad size, shape, and mass of a part likewise affect the ultimate thermal profile that the powder coating will experience during its trek through the oven. Consequently, a TDS calling for a curing temperature and time of 400°F for 10 minutes may fall short of required instructions to ensure a proper cure," he notes.
Exciting Future for Powder Coatings In All Applications
After more than 20 years of commercial use, there is significant confidence in powder coating technology as a sustainable option for many different market segments. With the recent sustained growth in the economy, capital investments are once again being made in powder coating manufacturing, according to Withers. "This activity will lead to even better performing products," he asserts. "Powder coatings for can coatings and coil coatings are examples of their penetration into new territory," agrees Watson.
New digital solutions are growing in importance as well. Web-enabled tools are making color-matching easier and allowing online ordering and more timely shipment and delivery of powder coatings, according to Verdun. "Customers can access color libraries and other information from their desktops, laptops, or phone apps, making powder coatings more accessible, particularly for smaller-scale businesses," she explains. Adds Wang: "E-commerce as a new route to market is becoming increasingly important. It is driven by the increasing demand for more efficient ways to access product assortments, conduct transactions, and receive services by the vast number of trade coaters in the market."
These digital developments are just one example of the way resin, pigment, and additive manufacturers and coating formulators are constantly investing in innovation. "Everything we do is driven by market needs and providing more sustainable solutions for our customers around the world. Providing the ultimate powder solutions and helping our customers to reach their sustainability goals are at the core of our work," Verdun concludes.
CoatingsTech | Vol. 16, No. 7 | July 2019