Innovation, Flexibility, and Collaboration—Keys to Industry Success in 2019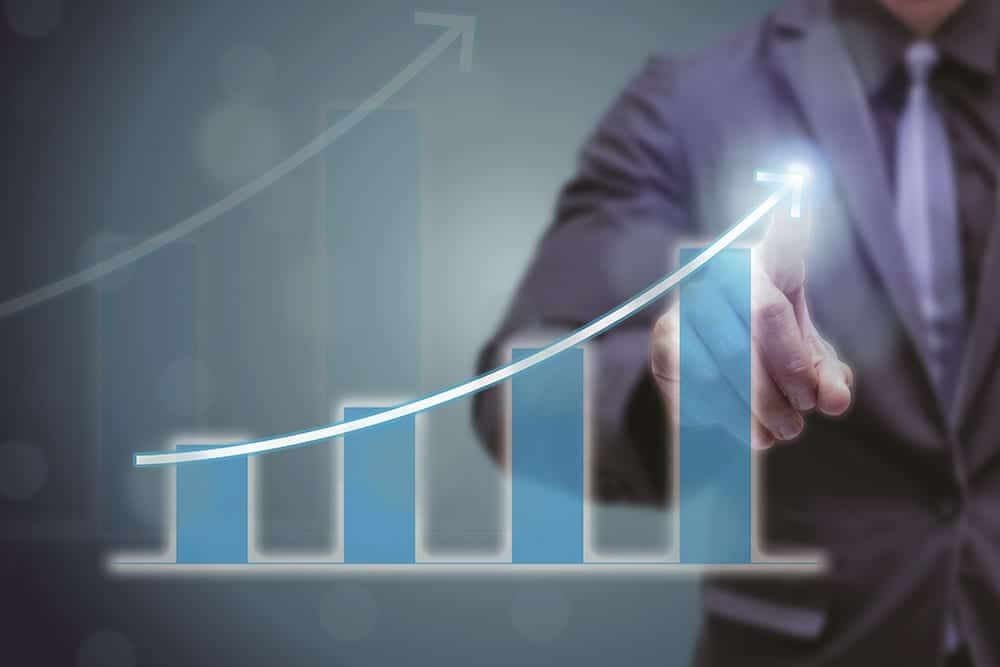 Members across the entire paint and coatings supply chain faced numerous issues in 2018—raw material concerns, tariff threats, stricter environmental regulations, and talent shortages—all in the face of rising customer demands for even better performance. Many of the trends impacting the market in 2018 will continue to create both challenges and opportunities for formulators, ingredient suppliers, distributors, and other contributors to the paint and coating value chain in 2019. In this article, we examine some of the topics raised during informal discussions with coating manufacturers and their suppliers, how they have impacted business this year, and what potential impacts they may have in 2019.
TARIFF THREATS
Tariffs have been a big topic of discussion throughout 2018, and this issue will remain a significant concern as 2019 arrives. "We haven't seen a major impact so far, but that could easily change as we move into 2019," notes Eric Dumain, North American commercial director for Arkema Coating Resins. How they might affect the industry, negatively or positively, is yet to be seen. Even for a global player like AkzoNobel, paint is a very local product, according to John Griffin, regional director, AkzoNobel. "What we make in the U.S. is predominantly sold in the U.S. However, many of our customers operate in a global market, and so do their supply chains. So even though it is too soon to tell, new tariffs and trade agreements, such as a re-negotiated NAFTA, could impact the coatings industry," he explains. He adds that in the current environment AkzoNobel is able to import and export coatings to serve its global customers, but restricting this capability would lead to increasing costs if duplication of production capabilities in multiple countries is required.
Tariffs could also impact the overall economy and thus the demand for paint and coatings across several sectors. Tariffs are a big topic of conversation for AkzoNobel's large industrial customers, according to Griffin. "We work in many segments – including automotive, packaging, consumer electronics, and aerospace—so we examine what tariffs do to overall consumer confidence. When investors are reluctant to make capital investments, or they move their production somewhere else, it can be an opportunity but also a challenge, depending on what our market position is in the region capital investors might choose," he observes. He also stresses that uncertainty is never good for economic growth. Laura Burton, group leader at Tnemec Company, agrees: "The market uncertainties caused by new and proposed tariffs are already causing strain in the industry. The supply and cost of foreign-made raw materials has started and will continue to be unstable until this situation has been resolved," she asserts.
That uncertainty is expected to continue through 2019. "With any major legislation, there will be market segments that will be advantaged and others that will be challenged. It is difficult to predict 'winners and losers'," comments Dumain. "Right now, we can only prepare and put the resources, and more importantly, industry relationships between resin producers, distributors, and formulators, in place to deal with any potential issues," he states.
STRICTER REGULATORY REQUIREMENTS
Evolving regulations impacting painting and coating formulations around the world continued to cause both challenges and opportunities, and this ongoing trend is expected to remain a factor for the foreseeable future. Notably, regional changes in legislation can have an impact around the globe. One area that has been a particular focus is tighter VOC (volatile organic compound) legislation, which varies by region, according to Griffin.  "As we head into 2019, new legislative regulations will continue to impact the coatings industry. Coatings suppliers must understand that chemical classification changes restrict certain ingredients in product formulations, and changes to raw materials can impact the properties of the finished coating. The good news is that regulatory demands can help create customer solutions and new revenue streams for coatings suppliers. In fact, these challenges offer opportunities for innovation, for example, by incorporating recycled and/or bio-based materials in products," he observes.
"In the U.S., changes in TSCA have dramatically affected the approval process for new products," notes Kelli Young, product steward for Dispersions and Resins with BASF. "An increase in SNURs (Significant New Use Rules) and Consent Orders for newly submitted pre-manufacturing notices (PMNs) has had a tremendous impact on launch efficiency and the ability to introduce new innovations in the market place. New registrations are taking 12–18 months compared to 90 days, and approximately 75% of all new substance registrations are getting SNURs that require record keeping, ensuring proper PPE, tracking volumes, etc. by downstream customers. One way we are combatting this problem is to, whenever possible, use the polymer exemption to market new polymers. Doing so allows us to remain compliant, meet our customers' needs, and improve our launch efficiency—all while bringing new innovations to the market," Young says.
Meanwhile, the EPA's designation of 51 nonattainment areas for ozone levels means that new lower-VOC regulations are on the horizon in several states (e.g., Arizona, Colorado, etc.) that have not been impacted in the past, which will likely place more pressure on formulators to reduce solvent content, according to Dan Weinmann, market development manager for Epoxy Specialties at Hexion.
The possible elimination of the exempt status of t-butyl acetate and parachlorobenzotrifluoride (PCBTF) by the South Coast Air Quality Management District (SCAQMD) in California is another important issue, according to Burton. She expects t-butyl acetate to be regulated first and that other regions of the country will likely adopt this change over time. "Creating coatings that are low-VOC without the use of exempt solvents will be a tough challenge for the coatings industry.  Removal of the exemption would force reformulation or elimination of products that are too high in VOC without the exemption.  However, with these changes, there is also an opportunity for newer technologies to help bridge the gap to create coatings that meet or exceed the current performance of the coatings affected," she comments.
EPA's designation of 51 nonattainment areas for ozone levels means that new lower-VOC regulations are on the horizon in several states (e.g., Arizona, Colorado, etc.) that have not been impacted in the past
In Europe, Wouter Jongepier, global market segment leader for Coatings with Hexion notes that while compliance with the last deadline for the Registration, Evaluation, and Authorization of Chemicals (REACH) legislation occurred in May 2018, this regulation places an ongoing burden on all companies that import chemicals and products into the EU, with changing requirements expected as science evolves. Indoor air quality legislation has placed increased scrutiny on acid-catalyzed systems that emit formaldehyde, according to Griffin.
Looking at specific coating ingredients, biocides are being notably impacted by the reevaluation of the active ingredients within the scope of the BPR (Biocidal Products Regulation) by the European authorities. Changes in the regulations for the active ingredients zinc pyrithione (ZPT) and methylisothiazolinone (MIT) areof particular interest, according to Nicolas Gallacier, global marketing director biocides for Industrial Preservation and Coatings in the Material Protection Products business unit of LANXESS. He notes that the 13th ATP (Adoption of Technical Process), which was published on October 4, 2018 by the EU Commission, does not allow the use of MIT above 15 ppm without an H 317 label. "As 50–100 ppm is necessary for effective preservation, MIT will only play a minor role for in-can preservation in Europe in the future," Gallacier says. Zinc pyrithione (ZPT), meanwhile, will be classified as a reprotox 1b compound in the future, thereby meeting the exclusion criteria of the BPR and further limiting the choice of active ingredients for preservation.
Perhaps, though, the most significant changes in environmental regulations are taking place in China. The country's new Environmental Protection Tax Law took effect on January 1, 2018, driving further change to lower VOCs in coatings in China, according to Jongepier. VOC legislation for wood coatings is driving a conversion from conventional solventborne nitrocellulose (NC) and polyurethane technology to waterborne and UV systems, according to Griffin. Tighter VOC legislation also means refinish shops have to reduce their emissions. In May of 2019, the Chinese EEP (Ministry of Ecology and Environment) with the help of the CNCIA (China National Coatings Industry Association) is expected to publish an initial draft of regulations aimed at reducing emissions of coatings, which many regions in China are expected to adopt as mandatory, according to Burton.  She also notes that under the ISO 11890-2, the test method used in China for measuring VOCs, PCBTF is considered to be a VOC, making reformulations more challenging.
RAW MATERIAL PRICING AND AVAILABILITY
China's crackdown on pollution is having an impact around the world. According to Michael T. Venturini, marketing director for Coatings at Sun Chemical Performance Pigments, "2018 will be remembered for many reasons, and China's influence on global manufacturing may be one of them. The rapid moves by Chinese authorities to achieve environmental improvements have impacted many levels of the coatings industry." He notes that while an overall positive move, environmental inspection and city-wide closings of manufacturers have created tight supply and uncertainty around key raw materials. This shift of governmental policy towards uniform enforcement of environmental and safety regulations is currently changing the face of the chemical industry in China, agrees Morten Bernhardt, global product manager Colorants Additives Business, Pigments and Preparations, Specialty Colors, Other Colorants in the Rhein Chemie business unit of LANXESS Deutschland GmbH. Many Chinese producers are facing massive restrictions, including the closure and even dismantling of production facilities that do not meet official requirements. "The current climate is very unpredictable and problems can suddenly and unexpectedly arise, even with trustworthy suppliers. Only a carefully designed multiple sourcing strategy can offer more security of supply in the current situation," Bernhardt observes.
The tightened environmental requirements are likely to remain in place for quite some time until producers are raised to a sufficient level in terms of environmental standards. As a result, Lanxess expects temporary and permanent loss of various capacities at various levels of the value chain with regard to basic chemicals, intermediates, and end products. These lower capacities are resulting in limited availability and even scarcity, which is driving up prices. During 2018, raw material price increases of 100% within a few days occurred numerous times in 2018, according to Bernhardt. "Ongoing shortages will lead to the need for qualification of raw material alternatives and alternative suppliers, which adds further considerable cost, since purchasing and application technology resources must be used for this purpose," he says.
In addition to rises in raw material prices, pervasive cost increases in logistics, duties, and tariffs, among others, have been driven by economic, social, and geo-political factors.
"In addition to rises in raw material prices, pervasive cost increases in logistics, duties, and tariffs, among others, have been driven by economic, social, and geo-political factors," says Camilo Quiñones-Rozo, market segment manager Architectural Coatings for BASF. "A strong economy and sustained growth are driving greater demand for goods and services, with demand outpacing supply, straining the system, and causing imbalances. The scale of the price increases has left little to no room for actors along the value chain but to increase their own prices. As a result, cost increases have cascaded all the way to the end customers. As the trend continues, those who are able to minimize impacts to their cost structures and ultimately prices will be able to differentiate in the market place," he asserts. Product line optimization utilizing SKU rationalization and formulation simplification with a focus on multifunctional coating additives may also help control. "This approach will lead to reformulation of the coating chemistry and composition, reducing total costs achieved through raw material inventory reductions, and improvements in manufacturing productivity," Shikha Gupta, marketing and strategy director at Emerald Kalama Chemical, explains.
Focusing on specific raw materials, both biocides and titanium dioxide should be highlighted. "Antimicrobial protection has become a hot topic in water-based coatings across both in-can and in-film applications," says Julie Vaughn, global business development director for Kalama Chemical. "Continuous reduction of availability of efficient preservatives through increased regulations and 'uncertain availability' of active substances presents one of the top challenges for the industry," she adds. Labeling of CMIT as a Class 1 skin sensitizer is shifting the industry towards BIT as an intermediate solution, but shortages of this compound are an issue. Similarly, finding appropriate substitutes for ZPT and MIT with comparable efficacy is a big challenge in Europe, according to Gallacier. One concern, he notes, is the use by some paint formulators of antimicrobial active ingredients that have not been registered as biocides. "This approach contradicts the BPR, which aims to ensure the safe handling of antimicrobial active ingredients and biocides," he says. Potential sources of alternatives may be found by exploring antimicrobial solutions and multifunctional ingredients from other industries such as consumer applications, agriculture, and food or derivatives of existing products, according Vaughn.
Titanium dioxide (TiO2) will be a main story for 2019, says Glenda Eilo, marketing director for Coatings and Inks at Eastman. "Twin headwinds including negative regulatory trends combined with rising material prices are at play.  We believe rising prices will drive customers to look for solutions that reduce usage of TiO2 in their paint formulation and/or allow them to use alternative formulations," she comments.
CONTINUED EMPHASIS ON SUSTAINABILITY
Sustainability continues to be a core focus for the paint and coatings industry, as manufacturers and their customers continuously look for ways to reduce energy consumption, waste, and emissions. In addition, as increased global pressures on VOC regulation continue, especially in China, additional effects are being felt in other regions.  "Large global players with platforms that need to span multiple regions are the first to respond, and this ultimately results in the creation of greater demand in the overall coatings industry, which drives regional players as well," says Andrew Stadler, head of Industrial Marketing in North America for Coatings, Adhesives, and Specialties for Covestro LLC. At PPG, for instance, sustainability is intertwined with innovation and growth, according to Vince Morales, PPG SVP and CFO. "Sustainability covers a wide range of products and services that provide environmental, safety, and other benefits to our customers. Our products contribute to lighter, more fuel-efficient vehicles, airplanes, and ships, and they help our customers reduce their energy consumption, conserve water, and reduce waste," he observes.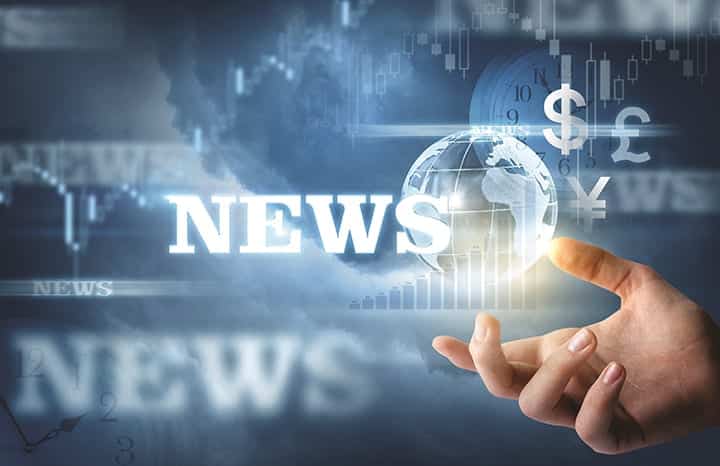 Driven by the rising environmental standards in China, Lanxess expects much greater technology change from solvent-based to waterborne coating systems in 2019. "Further conversion is poised in China in automotive, industrial, and protective coatings with a focus on solvent-free platforms. Due to regulatory requirements, industrial coatings are moving toward water-based systems. Architectural coatings (both in-can and dry film) are looking to be free of high-VOC coalescents and overall low-VOC or non-SVOC and odorless," says David Keung, technical sales manager for Emerald Kalama Chemical. He adds that there are opportunities to improve on first-generation low-VOC products specifically with respect to hardness and scrub resistance. "Raw material suppliers have the opportunity to innovate and meet the unique needs in the Asia region in terms of price point and performance," Keung says. In addition, Jongepier notes that China is now accelerating the learning curve faster than other regions, and new knowledge on cost-effective and robust waterborne coatings will be transferring from China to customers in the United States and Europe.
China is now accelerating the learning curve faster than other regions, and new knowledge on cost-effective and robust waterborne coatings will be transferring from China to customers in the United States and Europe.
Indeed, the need for higher productivity and lower VOC solutions is relevant across multiple market segments and geographies. "Global health and wellness advocacy is a key trend driver for coatings today and going forward," asserts Eilo. "NGOs and public health groups continue to look for ways to expand regulations such as REACH in Europe. In the United States, the SCAQMD will continue to be a strong and vital voice in driving change for improved air quality. Not only do coatings formulators have to be aware of existing regulations, but they must do their best to look ahead to potential changes," she comments.
With automotive coatings specifically, some of the ongoing efforts related to layer reduction and lower bake temperatures will help the industry progress towards the above goals, according to Eilo. In food and beverage packaging, she expects consumers to continue to seek non-BPA (bisphenol A) solutions that will not negatively impact shelf life or taste. "The movement away from BPA is driven by health-conscious consumers taking a more active interest in understanding everything about their food," Eilo says. "Retailers are focused on presenting more sustainable, environmentally friendly products and are requiring their suppliers to provide such items, including those that are APEO (alkyphenol ethoxylate)-free, observes John Mangano, technical service specialist for Formulation Additives with BASF.
In industrial field-applied coatings, high-performance waterborne technologies are closing in on solventborne performance to the point of being competitive in many applications, according to Dumain. Arkema also sees greater potential for powder coatings and high-solids solventborne coatings. In marine and yacht coatings, there is a growing trend toward water-based anti-fouling coatings and away from traditional solvent-based ones, as well as low-VOC finishes, varnishes, and bottom coatings, according to Griffin. "The move toward waterborne products is also a focus with wood coatings, as is an increased use of non-biocidal products, renewable materials in resins, formaldehyde-free raw materials, and the use of LED bulbs instead of mercury bulbs for UV-coating curing," he adds.
LOW VOC VS NO VOC
Despite the acceleration toward non-emissive products, some customers in 2018 are willing to settle for a "low VOC" solution instead of a "no VOC" solution. "We think going into 2019 this trend of 'good enough' VOC solutions for those markets that help customers meet regulations and/or third-party certifications while still having workable and economic offerings to the market will continue," Eilo states. Adds Vaughn: "While zero VOC is often a goal, it may be harder to substantiate that a final tinted paint is indeed zero VOC. Positioning products in the market as ultra-low VOC or some variant thereof is an alternative trend as a result."
PERFORMANCE DEMANDS
Despite the many challenges facing coating formulators and their suppliers, customers still continue to expect enhanced performance. "We still see companies looking to optimize performance properties such as durability and hardness development at the same time they are driving down VOCs," say Gupta.  In 2019, Eastman expects coatings formulators across multiple market segments to raise the bar on performance as it relates to paint protection and durability, according to Eilo.
In the automotive segment, coatings need to provide attractive aesthetics for the longer lifetimes of today's cars because appearance impacts resale value for consumers and brand perception for OEMs. Eilo adds that this demand for improved durability and aesthetics is also driven by the movement toward shared mobility, where vehicles are expected to look good despite traveling longer distances, the propagation of ride-sharing services such as Uber, Lyft, and DiDi, and emerging autonomous trends.
In the architectural market, there is continued interest in coatings that offer better stain resistance and washability for interior and improved dirt pick-up resistance for exterior applications, according to Mangano. For industrial protective applications, regional construction efforts in the chemical and fluid transportation industries, as well as infrastructure repair and renovation will drive the need for new corrosion-resistant coatings, according to Dumain.  New hybrid epoxy siloxane resin technology is allowing the formulation of isocyanate-free topcoats with enhanced anti-corrosion performance, higher service temperatures, and anti-graffiti properties along with gloss retention and reduced yellowing, according to Weinmann. Chrome plating is also being replaced by more economical and environmentally friendly vacuum metallization technology for steel and aluminum substrates, according to Cash. The technology is currently evolving from batch production to full scale continuous line production and is expected to expand to plastic and composite substrates in the future
TALENT CONCERNS
Another trend that will continue into 2019 and that raises concern about the future of the coatings industry, according to Griffin, is a dwindling trained workforce. In the automotive industry, there is a serious skills shortage, especially in the collision repair industry. "If this trend continues, it will be increasingly difficult for repairers to deliver quality repairs while maintaining cycle times," he says. To help train the next generation of professionals, AkzoNobel has paired up with the non-profit Automotive Management Institute (AMi) as a Foundation Partner and a designated Learning Leader, and recently launched the AkzoNobel Technical College Support Program that supports vo-tech schools. Shortages of truck drivers in the United States, particularly those with the necessary hazards materials certifications, is an issue facing not only the coatings industry. Similarly, the chemical industry must find ways to attract the next generation of research and development associates, including those interested in becoming coating experts. "The coatings industry may not be perceived as favorably as some other R&D areas, so the industry must demonstrate that it is also a key part of a sustainable future," Jongepier states.
IMPACTS OF CONSOLIDATION
While the industry has stabilized somewhat with respect to merger and acquisition activity, the flurry of deals that occurred in recent years—and the resultant consolidation, particularly at the formulator level—continues to impact the paint and coating sector. "The industry is pressured today to identify more areas of value creation in supply chains, research and development, and business development and will continue to adapt to this new landscape into 2019," observes Dumain. He adds that this landscape includes scaled-up research, more volatile supply-chain disruptions, and increased importance of individualized customer support. There is also the potential for a shift in the reverse direction, according to Venturini. "We may start to see the market move toward more spin-offs and the formation of separate business groups to allow for specialized businesses focusing on innovation and looking for niches of profitability in the marketplace," he explains.
Even so, globalization of the industry will remain a trend in 2019, according to Quiñones-Rozo. "Companies that used to concentrate on a specific region now span several continents, and suppliers with a reliable global footprint are critical partners for the expanding product development, procurement, and supply-chain organizations of these manufacturers as they seek to provide product and service support across all regions," he says.
Asia Pacific is one region where consolidation is likely to continue. "APAC is the largest market and still remains highly fragmented," Gupta notes. She expects the regulatory changes in China to lead to further consolidation and present opportunities to those equipped with the means and technology to meet emissions requirements, resulting in innovation in raw materials and formulation and application technologies.
NEED FOR FLEXIBILITY AND COLLABORATION
The year 2018 has been one of rapid change, leading to even greater need for flexibility to respond to dynamic situations and the ability to collaborate across the supply chain. "Global raw material shortages, trade wars, and tariffs creating a shift in economical supply base, heightened environmental restrictions, and higher energy costs are all creating a long-term desire by customers to find true partners—paint suppliers that can effectively adapt to the shifts in the operating environment, minimize the impact, and deliver innovative products to play a role in customer success stories," states Michael Cash, senior vice president and president of Industrial Coatings with Axalta Coating Systems.
Manufacturers must adjust to a greatly accelerated pace of change driven by cultural and technical factors, adds Venturini. "Historically," he says, "environmental regulations were developed over an extended period of time. A proposal was followed by industry and scientific review that led to a target implementation date and phase-in period." Manufacturers had time to research, engineer, and implement compliant solutions. "Today, rapid change combined with a lack of regional diversity for some key raw materials will continue to put strains on producers to adapt quarterly or even monthly in many markets," he says.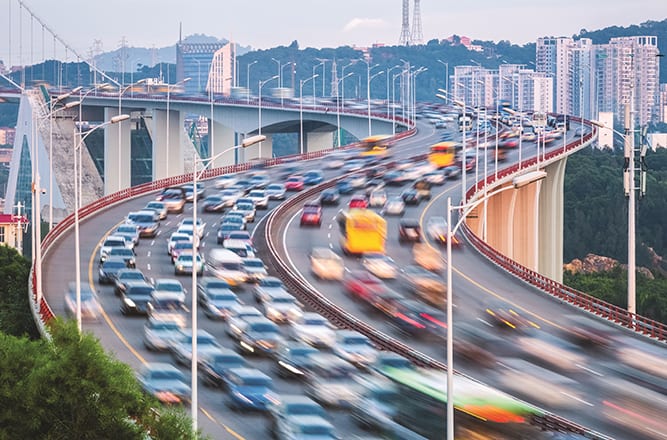 Managing supply, strengthening partnerships, and formulating agility will be critical to meet customer requirements and ensure an uninterrupted supply of product, according to Venturini. It is more important than ever to make business easier to transact and reduce complexity, adds Dumain. "Understanding customers' needs and working with them on a personal level to address concerns are more important than ever. "Companies that work closely together across the supply chain will be able to take better advantage of these new relationships and react more quickly to any issues that may arise, including new tariffs, trucking concerns, or raw material shortages." he says.
EFFICIENCY, CONNECTIVITY, AND DIGITALIZATION
Customers are also looking for efficiencies. A growing economy also results in greater activity in terms of both residential and commercial painting projects, according to Benjamin Moore's field integration manager, Mike Mundwiller. "From a contractor's perspective, taking advantage of this economic recovery hinges on finding and retaining labor. Coatings, meanwhile, must do more, and application and performance characteristics must excel in ease of use and quick return to service," he comments. Stadler notes that in 2018 there has been a continued evolution towards the future displayed in the continuing demand for increased efficiency in coatings systems, driving to high performance with benefits such as lower processing costs and fewer layers. New product development focused on unleashing capacity for customers has become the most requested attribute of new products at Axalta, according to Cash. Similarly, customer convenience is increasing in importance.
Digital technologies are influencing the efficiency and speed of processes and transactions, according to Bernhardt. "Technologies like data analytics, robotics, artificial intelligence, and the Internet of Things create new options. Digitalization opens up new horizons and possibilities with respect to all aspects of business, including value propositions, business models, processes, products, and the way we work together," he asserts. Digitalization is, in fact, a key enabling technology. "Rapid digitization and helping our customers function much more efficiently continues to be the hottest and most demanding trend," Cash says. Customers now rely on real-time information and a more flexible approach to work.  "The digital world allows them to interact and work with us digitally, use social media as a learning and training tool, and effortlessly access the latest color and product information. We can help them identify ways to process more work faster with minimal (if any) capital investment and 'sweat' their assets to get the most out of them without burning out their workforce. Clearly, adapting to the digital world as it continues to change will separate great partners from acceptable suppliers in the eyes of our customers," Cash continues.
The Internet and social media, in particular, allow for rapid information sharing, adds Stadler. "These tools have made it possible for consumers to be more educated about product options. As a result, they are starting to demand more sustainable solutions," he observes.
AUTOMATION
Automation is another topic receiving significant attention in the context of digitalization, big data, and the opportunity to leverage advancing analytics tools. "Whether it is a 2019 event or beyond, we can expect trends in automation to impact our industry to solve customer problems, whether those problems are in trucking, material flows, or communications," Dumain notes. Cash predicts that we will soon see realization of the first fully automated, "lights-out" factory—a production line that is fully automated, producing parts, and coating them without human involvement. To achieve this goal will require capabilities in remote line monitoring, real-time computer monitoring and control via feedback loops, and the ability to schedule color changes in advance.
We will soon see realization of the first fully automated, "lights-out" factory—a production line that is fully automated, producing parts, and coating them without human involvement.
MODERN MOBILITY
Advances in automotive technology are also impacting the coatings industry. Four broad mobility trends—autonomous vehicles, connected vehicles, electrified powertrains, and shared mobility—depend in part on advanced coatings technologies, according to Morales.  "PPG is addressing these opportunities by developing advanced coatings for use outside, inside, and within tomorrow's vehicles and the transportation infrastructure. Overall, modern mobility promises to not only change how PPG delivers its products to customers, but also what our customers will do with those products," he comments.
Urbanization is also impacting multiple market segments, including the automotive sector. Shiona Stewart, industry marketing manager for Transportation, Industrial, Furniture, and Floor Coatings at BASF points to ride sharing as an example. "An increasingly common tool used in urban cities, ride sharing allows residents to drop their dependence on owning a vehicle and take advantage of unbundled parking strategies, which ultimately provides additional incentive for attracting new apartment building residents," she remarks.
IMPORTANCE OF INNOVATION
"The paint and coatings industry is experiencing a technology renaissance," asserts Morales. "Paints and coatings are being relied upon for increased functionality—corrosion resistance, sustainability, and aiding advanced technologies such as mobility and connectivity. In addition, technologies are being developed that further optimize the customer application of paints and coatings. Because of this increased technology pull, we expect investment in research and development to continue at a healthy pace in 2019 and beyond driven by increasing customer demands and rapidly changing industry needs," he concludes.
CoatingsTech | Vol. 15, No. 11 | November/December 2018