R&D Strategies in the Coatings Industry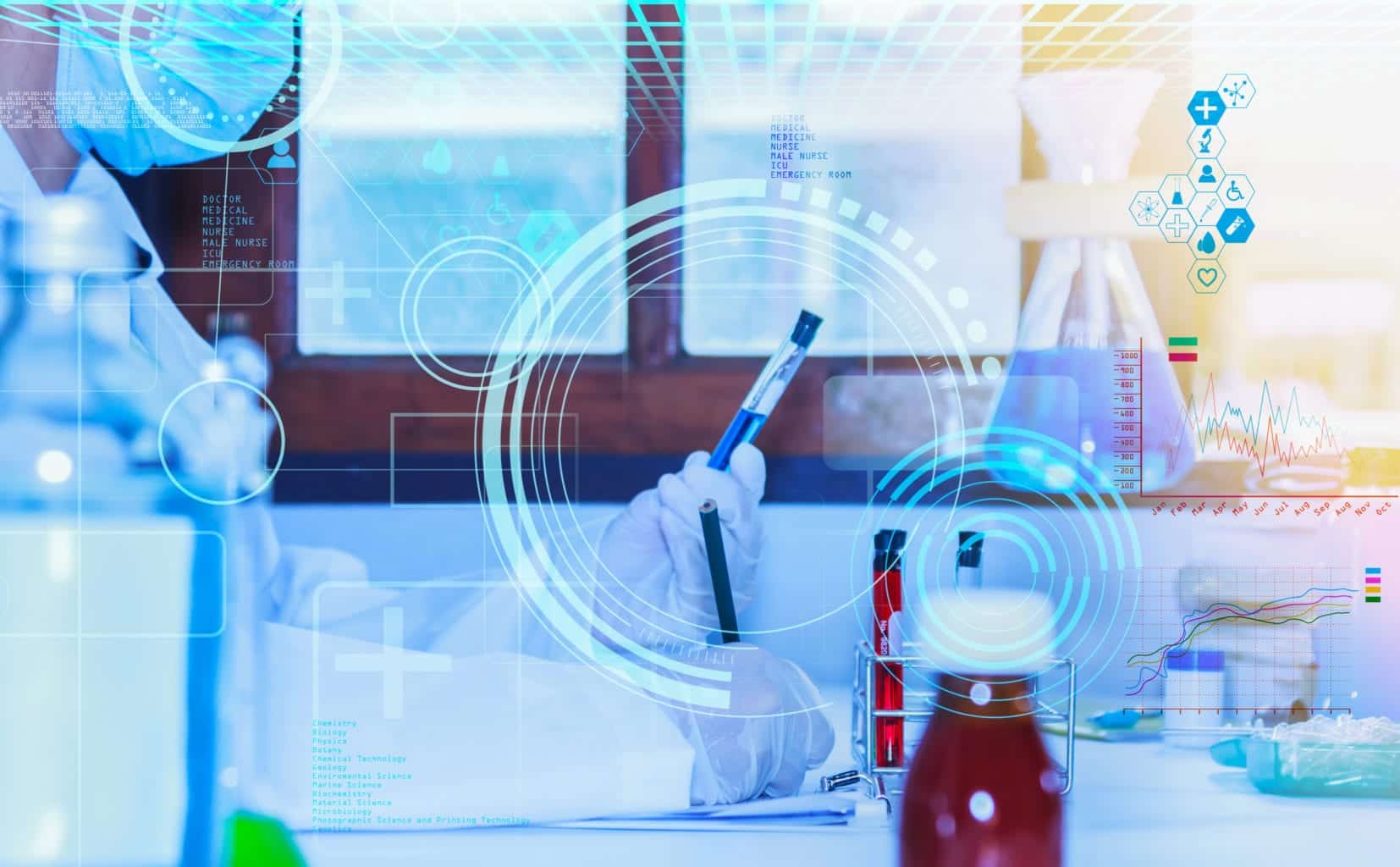 By Cynthia Challener, CoatingsTech Contributing Writer
In its August 2017 issue, CoatingsTech surveyed a number of coating manufacturers and raw materials suppliers to learn about their perspectives on the state of R&D in the coatings industry, their viewpoints on the role of R&D in their firms, and the different R&D strategies that are being used in the industry. To further expound on their thoughts on future investment in R&D within the coatings, a continuation of their responses is provided below.
Survey participants included Klaas Kruithof, RD&I director for Performance Coatings with AkzoNobel; Chris Miller, global research director at Arkema Coating Resins; Griffin Gappert, director of R&D for Industrial Specialties and Logan Sturgill, director of marketing and product management for Coatings, both with Ashland; Joanne Hardy, director of global research and development and Barry Snyder, senior vice president and chief technology officer, both at Axalta Coating Systems; Thomas Krueger, vice president of global product development & application technology in BASF's Coatings division; Thomas Metz, head of the Global Competence Center Coatings, Business Unit Pigments at Clariant Plastics & Coatings (Deutschland) GmbH; Jim Charron, vice president of application development, for Coatings, Adhesives & Specialties at Covestro LLC; Sarah Eckersley, global R&D director and David Guo, Asia Pacific R&D director, both with Dow Coating Materials; Todd Wirdzek, vice president of product development for Kelly-Moore Paint Company; Mark Wubbels, group marketing manager for Michelman's Coatings Group; and Michael T. Venturini, marketing director for Coatings at Sun Chemical Performance Pigments.
What investments has your company made in R&D in the last two years? What do you have planned for the near future?
Coatings Manufacturers
Kruithof, AkzoNobel: AkzoNobel's investments in coatings in 2016 took place in Nashville (US), Felling (UK), Deeside (UK), Noida (India), Chonburi (Thailand), Santo Andre (Brazil), Mumbai (India), Thane (India), Chikarang (Indonesia), Shanghai (China) Vanderbjlpark (SA), Chengdu (China) and Changzhou (China).
In February 2017, we announced an additional investment of €12.6 million in a research and innovation hub in Felling (UK). The facility is expected to be operational at the end of 2018 and will be home to teams of scientists and technical experts developing protective coatings for the energy, mining, infrastructure, and oil and gas industries. The main focus will be on delivering cutting-edge innovations and efficiencies for protecting steel and concrete structures from damage caused by corrosion, abrasion, and fire.
AkzoNobel also announced earlier this year that €100bn will be invested by 2020. We will continue to invest in R&D personnel and facilities; we are currently working on a laboratory extension in Germany to integrate our existing and BASF's recently acquired industrial coatings businesses.
Snyder, Axalta: Axalta has been substantially enhancing our four core technology facilities. In our EMEA and Americas regions, we have just expanded our capabilities within our existing facilities in Wuppertal, Germany and Mt. Clemens, Michigan, respectively. This past June we opened our new Asia-Pacific Technology Center in Shanghai. In 2018, we'll be opening our new Global Innovation Center at the Navy Yard in Philadelphia, which will be the hub of all our technology initiatives. Its proximity to Axalta's corporate headquarters in downtown Philadelphia and the attractions of the Navy Yard as a research hub for the greater Philadelphia area make it an ideal location.
Given the role that technology plays in our business, we will continue to invest significant resources in R&D for our current business portfolio. We run a global portfolio process to assure that our R&D investments are aligned with the business direction and adjust based on shifts in our markets. We are also constantly assessing the landscape to identify new market and product line opportunities. Our approach is to use a mix of organic and inorganic routes to access technology to serve these new markets. Our acquisitions of United's automotive interiors business and Valspar's wood coatings business brought completely new technology families to Axalta. You can expect to see us continue in a similar fashion going forward.
Krueger, BASF: BASF's Coatings division has continued to expand its R&D capabilities over the last years, including the addition of advanced coatings laboratories at the expanded Coatings Technical Competence Center ASEAN in Bangkok, Thailand in 2015 and at the BASF Innovation Campus Asia Pacific (Shanghai) China in 2016. This past April, we announced the construction of our first regional Automotive Application Center in Asia Pacific. This state-of-the-art facility will allow us to offer dedicated support for our high-quality coating systems to customers locally and globally. Through these investments, we target to increase our R&D power in Asia Pacific, mostly in China where we see strong demand particularly in automotive.
BASF's acquisition of the global surface treatment business Chemetall in December 2016 is also an investment in our R&D capabilities. By combining experts in surface treatment and coatings application processes, BASF's Coatings division can develop superior products and processes for our customers.
We will continue to expand our technology portfolio and bring innovative solutions to our customers, also beyond traditional paint applications. We are investing in full-scale production on what began in Coatings as a start-up endeavor with applications in, for example, thin-film encapsulation for electronic devices.
Coating Resin Manufacturers
Miller, Arkema: In the past two years, Arkema has made significant investments in nearly every region of the world. We continue to expand our geographic footprint to serve local customer needs, to consolidate R&D efforts into larger research centers, and to improve our ability to advance intermediate term innovation projects.
Specifically, we have invested millions of dollars in our R&D center in Cary, NC to expand capabilities for waterborne and solventborne research and to build a new laboratory in Brazil that provides binders and additives research and customer support. As a company, Arkema opened a state of the art R&D center in Changshu, China in 2012 and has subsequently made significant investments into research specific to fluoropolymers, organic peroxides, and waterborne binder and additive products to support the Asia Pacific region coatings industry.
We currently have a lot of new R&D investments in the pipeline, a few of which we can discuss publicly. In 2018, we will be opening our new polyester powder resin facility in Navi, Mumbai. The project represents an investment of approximately $15 million (U.S.) and will include a dedicated laboratory offering both application development and technical support in the region. Additionally, we will be starting a new solution acrylic resins project in Malaysia later in 2017.
Charron, Covestro: R&D is a core element of Covestro's corporate strategy and the company has invested several million euros in new and improved production facilities and process technologies in recent years. The company employs more than 1,000 scientists in its global R&D network—many of them at major innovation centers in Shanghai, China; Leverkusen, Germany; and Pittsburgh, PA. In fiscal year 2016, Covestro's R&D expenses for all three business units amounted to 259 million euros after totaling 257 million euros the previous year.
One of Covestro's long-term goals is to align our research and development projects to the United Nations Sustainable Development Goals (SDGs). By 2025, we will allocate 80% of our R&D spend on meeting these SDGs.
Additive / Specialty Ingredient Manufacturers
Sturgill, Ashland: Ashland recently significantly upgraded our Coatings R&D lab in Mumbai. In addition to serving as a regional hub, this site also supports numerous global new product initiatives. Our Wilmington, DE Coatings Center of Excellence was also expanded to support upgrades to the Applications Reader Technology system that Griffin described earlier.
Wubbels, Michelman: Michelman invests ahead of the curve based on technology roadmaps and our business strategy. We ensure all our labs in the different continents are fully equipped to carry out paint evaluations and have state of the art equipment for new product development. As the intensity of new product introductions has increased, additional equipment has been acquired to ensure no location has to confront delays because of any hardware constraints.
There are plenty of projects underway to keep moving forward with our increasingly global footprint. For example, we aim for a full expansion of our labs in Singapore and Shanghai. Although we operate as a global technology team, we strongly encourage local testing, application development, and regional product optimization. In addition, we are looking at a high throughput experimentation setup to enhance output of our polymerization labs.
Pigment Manufacturers
Metz, Clariant: Clariant has invested in the last years in the set-up of three innovation hubs around the world, as well as implementation of a structured innovation process within our excellence initiatives. The main investment has been the establishment of the Clariant Innovation Center (CIC) in Frankfurt, Germany about three years ago. Additionally, our Innovation Centers in India and China were constructed and are now operating. The goals in creating these innovation hubs are to generate synergies between the different Clariant business units and to bundle R&D resources to speed-up time to market for new developments.
Innovation is an integral part of the Clariant strategy. Only new products providing high performance during use and that fulfill a defined sustainability profile will be successful in a long-term approach.
Venturini, Sun Chemical: Sun Chemical opened a new coatings lab in its Carlstadt, NJ research and development facility. The 11,000 square foot investment features state-of-the art equipment and analytical support for studying migration, adhesion, permeability, and other performance-related coating phenomena. A variety of equipment has been added to the new lab to facilitate the development of new and improved water, solvent, and energy-curable primers, inks, and coatings. A lab laminator will be added in 2017 to help study the interaction between ink, substrate, primers, overprint varnishes, and laminating adhesives.
The new Carlstadt coatings lab represents a major investment in our coatings business. This enhanced capability will help us expand our product range offerings into an evolving packaging market that includes laminating adhesives, glass decoration, and printed electronics. The integration of coatings technology with ink, polymer, and functional materials development within the same technical organization and facility transcends product lines and geographical barriers. It will also help expand Sun Chemical's Advanced Materials portfolio into industrial coatings applications. The lab is the fourth of its kind worldwide and joins similar laboratories located in the United Kingdom and DIC R&D centers in Japan.
Innovation is part of our core philosophy and we'll continue to invest in research in end markets and applications where it is justified. Special effects, organic pigments, and preparations are key areas we are currently investing in.