Industry Update: The State of Coatings R & D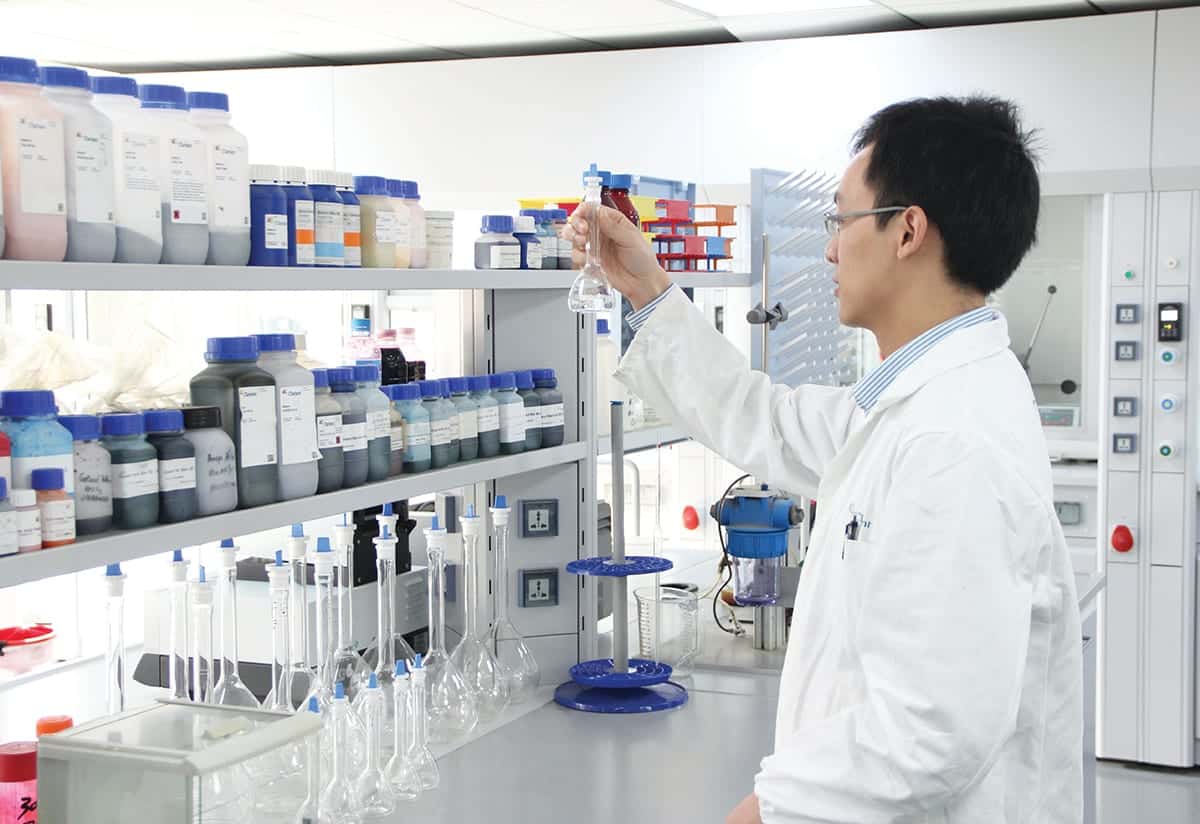 By Cynthia Challener, CoatingsTech Contributing Writer
For sectors based on advanced technologies and materials, innovation is essential to success. The state of R&D can be a good indicator of the potential for future growth in these markets. The paint and coatings industry is clearly reliant on the continued development of novel materials—resins, additives, pigments, etc. An understanding of the level of investment in R&D, as well as current R&D strategies, should therefore provide insight into the shape of the coatings industry in the future.
CoatingsTech surveyed a number of coating manufacturers and raw materials suppliers to learn about their perspectives on the state of R&D in the coatings industry, their viewpoints on the role of R&D in their firms, and the different R&D strategies that are being used in the industry. Their thoughts on future investment in R&D within the coatings industry were also of interest. The responses are promising.
Overall, the coatings industry is experiencing healthy investment in R&D driven by a number of factors, including increasing environmental regulations, growing customer expectations for more improved sustainability, growing competition and cost pressures in mature economies, and growth of the middle class in emerging markets. While much of the investment is taking place in emerging regions where the greatest economic growth is occurring, significant investment continues in mature economies to meet evolving regulatory and customer requirements and to provide paint and coating products that meet local market needs.
Most R&D activities are aligned with marketing strategies, with an emphasis on application development and technical support. Fundamental research is being performed by larger companies with sufficient resources, largely to gain greater insight into the interactions and behaviors of paint ingredients and greater understanding of paint application processes. With respect to the role of R&D, it is seen by most companies as the means for enabling the ongoing development of solutions to unmet customer needs, and thus the key to establishing competitive advantage and achieving value creation, which together lead to business growth and greater profitability.
In the future, R&D will continue to be driven by increasing regulatory complexity and the need for more sustainable products. Digitalization and a more rapid pace of change will impact all end-use markets for the coatings industry. The application of advanced technologies within R&D to reduce development times and speed up commercialization will be increasingly important. Collaboration across the value chain will also be essential for identifying novel solutions that will not only address evolving problems but lead to new applications for paints and coatings.
Specific responses are provided below. Survey participants included Klaas Kruithof, RD&I director for Performance Coatings with AkzoNobel; Chris Miller, global research director at Arkema Coating Resins; Griffin Gappert, director of R&D for Industrial Specialties and Logan Sturgill, director of marketing and product management for Coatings, both with Ashland; Joanne Hardy, director of global research and development and Barry Snyder, senior vice president  and chief technology officer, both at Axalta Coating Systems; Thomas Krueger, vice president of global product development & application technology in BASF's Coatings division; Thomas Metz, head of the Global Competence Center Coatings, Business Unit Pigments at Clariant Plastics & Coatings (Deutschland) GmbH; Jim Charron, vice president of application development, for Coatings, Adhesives & Specialties at Covestro LLC; Sarah Eckersley, global R&D director and David Guo, Asia Pacific R&D director, both with Dow Coating Materials; Todd Wirdzek, vice president of product development for Kelly-Moore Paint Company; Mark Wubbels, group marketing manager for Michelman's Coatings Group; and Michael T. Venturini, marketing director for Coatings at Sun Chemical Performance Pigments.
Q. What is your perception of the overall state of R&D in the coatings industry today? What is the basis for this viewpoint?
Snyder, Axalta Coating Systems: Global coatings companies continue to invest heavily in R&D, as evidenced by published financials. Axalta leads the pack at 4.4% of sales poured into technology each year. We have also enhanced our global footprint with laboratory expansions in Germany, China, and the United States. Other players have made similar announcements. The external environment creates a rich field for continued innovation with changes in the regulatory landscape, changing materials of construction, and a continuous drive to increase performance. This will lead the major players to keep up investments to maintain and grow their positions with a stream of new product introductions.
Krueger, BASF's Coatings Division: Innovation is continuously seen as a crucial point in the coatings industry. All competitors are consistently investing a significant share of their revenues into R&D activities (varying on average from 1–3.5% of net sales). These investments comprise a broad spectrum of coatings-related areas of interest, ranging from processes to sustainability.
Gappert, Ashland: Investment by paint companies depends on whether they see themselves offering a commodity or a differentiated product. Competition among suppliers for an increasingly consolidated customer base keeps the focus on R&D and innovation as key differentiators. At Ashland, we find the greatest innovation intensity when positive customer relationships allow us to collaborate openly and when customers are focused on "raising the bar" with premium differentiation in their products.
Charron, Covestro: R&D in the coatings industry is quite robust. The world continues to change and we are facing significant changes in our climate, resource availability, population growth, and distribution between urban and rural areas. We are looking for solutions to help counter these challenges. For instance, the growth of electric vehicles, autonomous driving and ride sharing are spelling out huge changes for the automotive and transportation industries that will require new coatings technologies to enable the new ways vehicles will be designed and used. The future of mobility is just one example of many; we see this same type of transformation in renewable energies and construction, among others.
Miller, Arkema Coating Resins: The global coatings industry is in a good place right now. We are seeing stable to increased investment in R&D in all geographies, with some areas growing faster than others. With architectural coatings, the housing market in the United States is showing strong signs of growth as the market recovers and both new and remodeled home values rise. Europe remains stable and Asia Pacific seems to be working through excess inventory. In industrial segments, we are seeing similar growth patterns, due primarily to increased sales of durable goods, appliances, and home and garden supplies. Finally, we expect to see eventual growth in the protective coatings market, specifically as the oil and gas market strengthens. At the same time, product pricing and margins remain challenged as feedstock supplies tighten. As a result, we are seeing the increased need for innovation and differentiation balanced by pricing pressure on existing products.
Eckersley, Dow Coating Materials: The industry continues to innovate and invest in R&D around the world, although certainly there is an investment bias favoring growing geographies—notably Asia and India. There is also a preference for versatile application labs, recognizing that local coatings needs are distinct and require a mix of capabilities. From a toolbox standpoint, Dow has invested meaningfully in high throughput capabilities, and we enjoy a leading position in this space. Whether the driver is cost reduction, complexity reduction, speed to market, etc., our experience is that high throughput is highly relevant in today's coatings innovation environment.
Guo, Dow Coating Materials: As Sarah shared, here in the Asia Pacific region, R&D investment continues—especially in China. The higher GDP in China and Southeast Asia has created a bigger middle class of consumers who care about quality and health. With this changing market dynamic comes an important role for coatings R&D.
Wubbels, Michelman: In the coatings industry, there is increasing pressure to develop products that work better, or at least as well as existing solutions, without the drawbacks these current solutions have on our health and the environment. They also have to be in compliance with  regulations. This is a challenge since regulations are becoming increasingly complex and strict, even on some very common products. The technologies and materials to choose from are vast, so it is very important for R&D to focus on core topics and make a narrow selection regarding what to consider within scope. For true, out-of-the-box innovation, it is beneficial to develop innovation networks that have open and collaborative dialogues between end-users, customers, and suppliers.
Metz, Clariant Plastics & Coatings GmbH: The focus of research activities is very much related to functional coatings and the improvement of sustainability and manufacturing costs in the coatings segment. Examples are resin systems based on renewable raw materials or low emission coatings systems like powder and UV coatings as well as easily dispersible pigment technology.
Wirdzek, Kelly-Moore Paint Company:  From my viewpoint, much of the R&D investment in our industry continues to be focused around environmental initiatives (e.g., waterborne, high solids, low VOC). R&D efforts aim to achieve performance levels with greener technology that meet or exceed the performance levels of older technology.
Q. What are the main drivers for the notable increase in investment in R&D?
Kruithof, AkzoNobel: Investments are mainly driven by the importance of innovation, which is the backbone of organic growth.
Metz, Clariant:  Global trends have never been more relevant to the specialty chemicals industry and the customers we serve than now. The key drivers for innovation and increasing investment in R&D are changes in regulatory affairs mainly related to environmental aspects (e.g., REACH, waste reduction) and reduction of costs along the full coatings value chain. This is important to maintain or gain a leading position in the coatings industry.
Sturgill, Ashland: Two of the major R&D drivers for architectural coatings are environmental regulations and consumer demand for time-saving products, such as one-coat hide self-priming paint. As painting practices tend to vary a great deal by region, global companies are well-served by having regional R&D facilities that can customize products for the local market.
Miller, Arkema: The main drivers in this area are directly related to the large number of mergers and acquisitions we have seen lately. As these companies combine resources and rationalize assets, they uncover synergies and market-based solutions they probably wouldn't have otherwise. This is something we have seen firsthand the past few years following Arkema's acquisition of Total's coatings and resins businesses. Following the addition of brands and companies like Sartomer, Cook Composites and Polymers, Cray Valley, and others, we were able to significantly expand our R&D and technical service efforts. We built a new TS&D center in North Kansas City and upgraded our innovation center in Spain to support growth in polyester powder coatings. Earlier this year, we announced plans to expand production and new R&D investments in India as well.
"As painting practices tend to vary a great deal by region, global companies are well-served by having regional R&D facilities that can customize products for the local market."
Hardy, Axalta:  The main driver for Axalta's investment in R&D facilities is the focus on growth and the recognition that this growth rests on a foundation of technology investment. Investments in infrastructure along with organization and core strengths are needed to maintain world class capabilities.  Connecting technology—and the innovation that comes with it—to meet evolving customer requirements is key to being a global leader in coatings.
Wubbels, Michelman: There is a big focus to ensure that our R&D effort is market driven and is aligned with our core capabilities. Our R&D groups work in lock-step with our strategic marketing teams. Our new product introductions are carefully guided, with a strong focus on technical expertise in-the-field to make sure we get early traction with our R&D efforts. We take time out of the development cycle by determining where it makes sense to automate work, as well as simulate customer testing with upgraded lab facilities. An example of this is our recent expansion of our Advanced Materials Collaboration Center, where we have been able to accelerate our investment in coatings R&D. We have invested significantly both in people and equipment here, as well as at other sites across the globe.
Venturini, Sun Chemical:  At Sun Chemical, we see the way to compete in the pigments market is through innovation and bringing new technologies to the industries we serve. Our core values focus on quality, service and innovation, so research and development has always been of key importance to us. In fact, our "Solutions Tailor Made" approach to R&D makes us unique in the industry.
Q. Is the focus on fundamental R&D or applications development/technical support or a mixture? Why?
Miller, Arkema: We see a mix of the two. Application development and technical support will always be a primary focus—for any company in this industry—because of continued competitive pressure and regulatory changes. At the same time, in the past few years, we have seen more companies invest in intermediate term R&D goals, looking at how new products and technologies can impact the market in the next three to five years specifically.
This is one area where strong relationships between R&D and marketing at different companies throughout the manufacturing chain become very important. Earlier this year, Arkema rolled out a focused initiative around the theme "Good Things Happen When Chemistry Gets Personal." The idea isn't new, but by focusing resources on those strategic relationships, we can develop solutions that we wouldn't be able to otherwise. It allows for a better focus on fundamental R&D goals with practical application in the marketplace
Charron, Covestro: It is definitely a mixture of both. We cannot help solve the challenges of tomorrow by just reformulating and improving existing materials. At Covestro, we are driven to develop new chemistry and materials, such as biobased coatings and a hardener that cures quickly at lower temperatures. At the same time, we can't ignore what's going on in the world around us and are pursuing opportunities with considerable growth potential, such as additive manufacturing (also known as 3D printing), medical applications, and wind energy.
Eckersley, Dow: It's a mixture. In the fundamental space, we do both new material development and mechanistic work governing the performance of coatings. An example of new material development for us is polyolefin dispersions for can coatings. On the mechanistic side, we look at the fundamentals of drying and open time in architectural coatings, as a single example. So at Dow, we continue to do both. We tend to do the fundamentals and new platform development in a more concentrated way—via a hub and spoke model—with application development occurring locally. Beyond Dow, the activity is largely governed by size of available R&D resources. The ability to attack longer range, more fundamental problems requires meaningful resourcing. You need critical mass and depth in a given technology area.
Krueger, BASF: Our innovations in the lab come from both addressing current challenges and looking to solve the challenges of the future. We focus on a balanced approach between development of solutions addressing short- and mid-term topics and research considering long-term perspectives in the field of coatings applications. For example, new product developments like our UV Primer help our customers to sustainably optimize their internal processes. We leverage our understanding of coatings formulations and work closely with customers to understand their needs in the application and curing processes. By doing so, we can optimize the final properties of the corresponding layers and process efficiency of the application line.
With the acquisition of Chemetall, BASF combines two leading industry teams with high focus on technical service and strong application know-how. Customers across a wide range of industries will benefit from our complete solution competence in applied surface treatment and coatings.
Kruithof, AkzoNobel: It is both. For instance, AkzoNobel works on fundamentals with universities (such as CBBC in the Netherlands and Manchester University in the UK). In the end, however, customers expect solutions that help them to grow their own businesses.
Venturini, Sun Chemical: At Sun Chemical, we put an equal emphasis on technical support and R&D. We work hand-in-hand with customers to produce a tailor-made solution to achieve their goals. Having our own application labs and dedicated staff is a key support mechanism for our R&D initiatives and achieving those goals. While our R&D efforts are global, our applications centers are regional. This enables us to respond regionally to differences in formulations, regulations, and requirements. Having dedicated support in each region is critically important to understanding those needs and connecting to our customers.
Gappert, Ashland: Fundamental R&D is key to bringing new and breakthrough technologies into the market. At the same time, applications work in coatings is critical to understanding and solving customer problems. So, it needs to be a robust mixture wherein a pipeline of new chemistries is transformed into tools for solving application problems. For example, at Ashland, we are "always solving." We have invested significantly in application measurement tools such as our Application Reader Technology (ART), which allows us to measure forces directly "in situ" during real world application of paint. At the same time, we focus on fundamental work on developing structure-property relationships to understand how our rheology modifiers interact with other paint ingredients. This balance of fundamental R&D and application focus gives us tremendous capability to solve customers' problems.
Hardy, Axalta: The focus for R&D is a mixture of both fundamental R&D coupled with application development and technical support. Customer processes are more complex today than in the past. These advances require application development as well as online support and fast response.  The pace and magnitude of change in the coatings market means that we cannot rest on the technology of yesterday to meet the needs of tomorrow. We invest in basic polymer chemistry, rheology, and pigmentation to understand coatings formulation that can be translated into new generations of products.
Wubbels, Michelman: As stated previously, there is a strong alignment of our R&D with our market-facing units and, as such, there is a focus on application development and technical support to ensure that new product developments are introduced into the marketplace with the support they need. Increasingly, coating companies prefer to have some of the risk and cost of fundamental R&D taken up by other parties, and then acquire the technology when they see a clear path forward with a technology that is close to commercialization, or at least available for testing as minimum viable prototypes. This way, they can focus only on their core R&D and perform scanning for adjacent enabling technologies to acquire.
Metz, Clariant:  Fundamental innovation needs a market that is financing the costs related to R&D work for development and potential change management in the application. In the more and more commoditizing coatings industry, the focus is on application development and technical support.
Wirdzek, Kelly-Moore: Mostly it is focused on making existing technology better rather than developing fundamentally different technology.
Q. Are there particular parts of the world that are seeing more investment than others and if so where and why?
Wubbels, Michelman: Asia obviously sees a lot of this investment. This is because Asia is the biggest growth market for coatings, partially since the Asian coatings market can require its own solutions and not just copies from other mature market
Snyder, Axalta:  As a global company, maintaining presence in key regions is necessary for product optimization and customer response. Axalta continues to invest in technology centers as well as manufacturing in all regions. Emerging markets such as Eastern Europe and India have demonstrated increased demand for liquid and powder coatings and will continue to receive investment to support Axalta's growth targets. We also leverage our global scope to find efficiencies. For example, our color resources and labs in our new Asia-Pacific Technology Center that just opened in Shanghai serve all our regions.
Guo, Dow: China is a region that has seen major R&D investments in the last decade. In China, leading local companies have been increasing R&D investments to be more competitive and to close the gap with multi-national companies. At the same time, many of the multi-nationals—including Dow—continue to prioritize R&D investments in China. It is being driven by an opportunity to capture growth by being close to the customers and their markets in a way that fosters both customer intimacy and faster commercialization of innovation. The next big opportunity likely will occur in the Middle East. It is certainly a region where Dow is investing today, for example.
Eckersley, Dow: A decade or more ago, global companies were putting beachheads in Asia. Now they are putting in full investment capabilities for all of the reasons David illustrated.
"Asia is the biggest growth market for coatings, partially since the Asian coatings market can require its own solutions and not just copies from other mature markets.
Krueger, BASF: The fast-growing emerging markets of Asia Pacific are of great importance, and technology leadership is a key enabler to support growth in the region. The ability to develop solutions "in the region, for the region" is important to secure long-term competitiveness.
Miller, Arkema:  While industry growth remains stable to strong worldwide, we currently see the greatest need for investment in countries where the middle class is growing faster or there are significant increases in population numbers. Both of these factors are typically associated with a demand for improved coatings performance, cost, and quality. That comes from a number of factors, including region-specific R&D efforts. At the same time, R&D effort remains important in established economies as well—at least partially driven by sustainability needs and new solutions directed at lessening the impact of supply chain and raw material volatility.
Metz, Clariant: Still, the majority of the innovation activities is coming from mature markets. Nevertheless, there is a visible movement to transfer the innovation activities towards Asia, especially India and China. There are two reasons: cost and future market growth perspectives. The main market growth is expected to come from these countries, with dedicated market needs and expectations. These will be served and captured best by local innovation activities.
Q. What is your company's view on the role of R&D in the coatings industry? What approach does your company take on investment in R&D?
Miller, Arkema: Going back to the "Good Things Happen When Chemistry Gets Personal" initiative we announced earlier this year, Arkema sees tremendous potential in those areas where we can leverage and develop personal relationships between everyone involved in the coatings value chain. When suppliers partner with formulators, the result is often innovations we wouldn't have seen otherwise. We have seen this approach work many times over. It allows companies to tap into resources they may not have considered in the past, or to identify and apply more global approaches based on regional formulation and product marketing initiatives. Companies like Arkema that offer multiple technologies, with a truly global footprint, work best when they can leverage personal relationships with formulators and others at the personal level. It is an approach we are committed to long term.
Gappert, Ashland:  As previously mentioned, Ashland is "always solving" and coatings is a strategic market for our business. We focus specifically on paint application properties and solving rheology problems. We use a stage-gate process to manage individual projects and a portfolio management process to make sure we have the right balance of projects. Ashland is differentiated by our ability to apply specialized chemistry in ways that enable customers to amplify the efficacy, refine the usability, add to the allure, ensure the integrity, and improve the profitability of their products and applications.
Snyder, Axalta:  Axalta views R&D as the axis to value creation. R&D supports strategic direction, maintains our competitive edge, and is key to business growth. The coatings applications and customers we serve are among the most demanding in the world. Axalta's strategy relies on technology and innovation to create sustainable competitive advantage. The foundation of the company rests on over 150 years of novel products. We have consistently invested a high percentage of sales (4.4% in 2016) in technology and R&D. This investment portfolio stretches from polymer chemistry and optical physics, to formulation and applications engineering.  Our technology strategy rests on a few key objectives: drive improved performance, meet sustainability and regulatory needs, and deliver a fit for purpose cost structure. What is changing is a shift to greater levels of investment at the front end of the innovation process.
Krueger, BASF: BASF's Coatings division focuses its R&D activities on improving coating solutions to secure long-term profitability. Our research focuses on expanding our product and process competence to include, for
example, IT and service solutions—innovations beyond paint. Our key innovation drivers are sustainability, more economical processes for our customers, and, of course, exceptional appearance. It is crucial also to invest in fundamental and basic coatings research to lay the groundwork for advanced and rapid product development. In this way, we can serve traditional and new markets alike.
Charron, Covestro: Coatings are an important part of Covestro's portfolio, and therefore R&D is important to ensure long-term viability for the company. At Covestro, we invest in R&D across all three of our business units: Polycarbonates; Polyurethanes; and Coatings, Adhesives & Specialties. Our corporate areas of focus are mobility, construction, information technology, and renewable energies. Our R&D does not just focus on material development as we also strive for environmentally compatible and cost-efficient manufacturing processes that we can share with our customers. Covestro's R&D facilities include state-of-the-art equipment for application development, product development, and scale-up.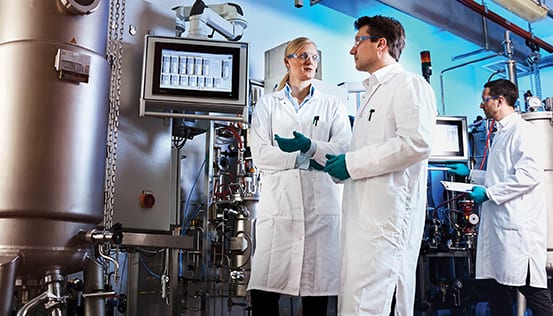 Our internal R&D is supported by collaboration with our customers and partnerships with leading universities, institutes, customers, and end-users across the globe. For example, in collaboration with Audi and BASF, we tested a new automotive clearcoat with a biobased hardener. BASF developed the clearcoat using Desmodur® eco N 7300 from Covestro. A total of 70% of the hardener's carbon content is sourced from renewable raw materials. The clearcoat with the biobased hardener was applied to test bodies of the Audi Q2 under near-full scale production conditions at the Audi plant in Ingolstadt, Germany.
Another area of focus for Covestro has been textile coatings for medical applications, such as surgical wear, hospital bed linens, medical furniture, and medical bandages. We recently unveiled new raw materials for sustainable, waterborne textile coatings with good haptics and enhanced stability toward disinfectants as well as for non-latex cohesive bandages for compression therapy and secondary fixation.
We're also developing biobased aniline, an important product in the chemical industry that is traditionally derived from benzene, a petroleum-based raw material. We're exploring possible opportunities for biobased aniline in producing adhesives and sealants.
Eckersley, Dow: We continue to invest to maintain our leading positions, and to invest even further in areas where we see new opportunities. We believe that innovation is what brings customers to the table. The architectural coatings space is mature. Consumers are happy on many fronts, but pain points still exist. Across both architectural and industrial there remains an abundance of opportunities to bring forward more environmentally sustainable and durable materials. Those themes are strong today, and they are not going to stop anytime soon.
Guo, Dow: We innovate based on market needs, but sometimes innovation can create a market trend. For example, in China, close collaborations with leading paint companies led to successful products such as formaldehyde abatement function-containing paints, specialized formulations for kids' rooms, etc. And as Sarah said, environmental needs both trends and regulations—are focusing R&D investments right now. Here in China, there is a trend from solventborne to waterborne options in the industrial coating market. This is a regulation-driven action and we are responding strategically with respect to our placement of R&D resources.
Wirdzek, Kelly-Moore: We recognize the value of innovation and are focused on continuing to provide high quality products that are competitive in today's market.
Wubbels, Michelman: Our company's view on the role of R&D is one of collaborative R&D, focusing on the industry's challenges of tomorrow. Our main focus is providing environmentally friendly, waterborne solutions to the coatings industry, and in particular we are focusing on where waterborne solutions have not yet been successful because of technical challenges, e.g., for industrial and protective coatings. In the last few years, we have invested a higher than industry standard percentage of our profits in R&D because we believe that, over time, this will benefit our customers.
Venturini, Sun Chemical: Innovation, quality, and service are core principles for Sun Chemical, and we tailor solutions to unique customer needs and bring new ideas and the latest technologies to market. Sun Chemical's global presence allows for the delivery of local service and support that is customized to the markets it serves. Sun and DIC have 17 research and development centers that are committed to creating solutions that improve productivity, create new revenue opportunities for customers, and contribute to a more sustainable future.
We heavily invest in research and development and use our significant investment to support specific customers' needs for eco-friendly coatings technologies. Not only that, we also drive trends and technologies with new innovations in high performance pigments, effects, and functional pigments. We continually ask ourselves "what kind of investment do we make to ensure that our customers are at the forefront in their industry?" and "what does it take for us to be on the leading edge in the industry?". By analyzing market trends, we know what our customers will be looking for and need one or two years down the road. Working for our customers in this way is a very wise investment for Sun Chemical.
The investment in R&D supports two strategic initiatives: the continuous renewal and revitalization of our core businesses and the expansion into new markets. Leadership in the core businesses depends upon a steady stream of new products and services which provide our customers with competitive advantages. The expansion of our business into new markets requires the establishment of fundamental expertise in technologies with which we are less familiar with as an organization. We are in the process of building that expertise and the requisite applications knowledge as well.
Q. What do you anticipate for the future of R&D investment and the state of R&D in the coatings industry?
Venturini, Sun Chemical:  Successful companies will invest in innovation, no matter what industry they are in. Companies that develop new technology and innovation will grow and succeed. Sun Chemical will continue to be one of those companies, so the future of R&D is bright in the coatings industry.
Kruithof, AkzoNobel: Innovation is the key, and R&D is key for innovation; hence, we will continue to invest in R&D.
Charron, Covestro: Right now, we are seeing a lot of mergers and acquisitions in the coatings industry and as a result, we will perhaps see R&D peak as companies find their synergies. I firmly believe R&D is an important part of the coatings industry, so there's reason to believe the industry will increase its R&D investment over the mid- to long-term. We're about to experience a more rapid pace of change in our physical world, similar to the significant changes we've experienced in technology over the past decade. This will spur change in every aspect of our lives from how we move, work, and entertain ourselves to the buildings we live in, the sources of energy we depend on, and more. Getting there requires innovation and R&D from the coatings industry.
Krueger, BASF: The share between classical paint-related innovations and activities in the field of digitalization, application processes, and solutions beyond paint might change. Innovation in the digital age needs a more network-
like approach. To keep up with rapidly developing technology, it will be important to involve customers even more in development activities as well as to reach out to suppliers and academia. Coatings developments will need to move "out of the can."
Innovation is a key success factor at BASF's Coatings division. We will continue to invest in our R&D landscape on a high level. Focusing on our customers, it is our self-imposed goal to provide high quality and value-driving solutions to prepare them for the challenges that new technologies may bring.
Eckersley, Dow: I believe we will see growing investments in big data, coupled with high throughput investments. And while the big companies continue to consolidate, I think we will see an emergence of smaller companies doing more inventive, start-up type work. That work benefits the small companies, because they are advantaged from an agility standpoint. As a result, I think we will see a new willingness among the big companies to work with the smaller ones, and for the big companies to work with one another in different ways. It's all about better collaboration across the value chain to accelerate innovation and take advantage of the full slate of available capabilities.
Snyder, Axalta:  Specialty materials all go through a natural lifecycle. Coatings are no exception. The only proven method to maintain the specialty nature of these businesses is to create innovation that adds value to customers' products and their businesses. That innovation can take many forms. Coatings enhance and protect. These features, combined with the continuous development and innovation in our markets, means a constant need for something new. These factors come together and suggest a robust future for R&D investments in coatings. The challenges and complexity of the problems will likely require sophisticated players working internally and collaborating with key partners to create needed technologies that will form the basis of future products.
Miller, Arkema:  Competitive pressures and regulatory concerns will continue to be a dominant theme as industry consolidation moves from established to new economies. To that point, we are already seeing examples of increased regulatory pressures in China. We anticipate the overall investment level to remain roughly consistent with overall economic growth, with new initiatives shifting to coating applications that provide unique benefits beyond the traditional goals of protection and decoration. Products that are environmentally friendly, such as polyester powders and waterborne latexes, will continue to grow at the expense of traditional solventborne chemistry.
Wubbels, Michelman: Looking at the innovations introduced at exhibitions such as the European Coatings Show in 2017 or the American Coatings Show in 2016, innovation will remain important. There will be increased pressure on shortening the development time, predictive tools and accelerated testing, a stronger focus on the front end to properly introduce new products, and full integration of R&D into business groups to ensure that customer needs are fully understood and translated into product deliverables. In particular, there is and continues to be a strong driver for innovation for environmentally friendly waterborne products.
Wirdzek, Kelly-Moore: Environmental awareness will continue to be a factor with newer products using more sustainable raw materials. Indoor air quality is also of concern to the end user, with solvent-free products becoming the norm rather than filling an environmental niche.
Guo, Dow:  At Dow, in particular, we see a new technology platform emerging between the synergy of acrylics and silicones. This is a creative collision that customers are excited about. They have an expectation that Dow will do something big with these now-combined assets. And we will.
CoatingsTech | Vol. 14, No. 8 | August 2017