by Cynthia Challener, CoatingsTech Contributing Writer
The value of the global market for pigments (organic, inorganic, and specialty) used across all applications will exceed $18 billion by 2025, according to Global Market Insights. The paint and coatings industry accounted for the greatest portion of pigment sales in 2017, and this end use is expected to grow at the fastest rate. Expectations for pigments used in paints and coatings are increasing as end users seek more cost-effective, environmentally friendly solutions that last longer and do much more than protect and beautify. A newer hurdle adding complexity to this situation is the rising cost and limited availability of many raw materials. While these issues create challenges for pigment manufacturers, they also offer opportunities for innovative companies with effective supply chain management capabilities to develop unique pigment solutions that are more durable, expand the color space, and provide a broad range of functionality.
Pigment Raw Material Challenges
The global pigment market has become increasingly dynamic as pigment and paint producers respond to changes in supply chain, pricing, availability, regional regulations, political influence, and consumer preferences. Adding to this is increased activity to bring new technologies to market both for paint and pigment. "In many ways," says Michael T. Venturini, marketing director for Coatings with Sun Chemical Performance Pigments, "the changes in the last few months have been more impactful than those of the last several years. For the past few quarters, the global pigment market has experienced unforeseen cost increases in key raw materials. These increases have impacted all levels of the pigment supply chain, from basic chemicals to specialty raw materials."
Companies with robust supply chains and good supply chain management capabilities are definitely at an advantage, because they can ensure access to high-quality raw materials even under these challenging conditions.
The major driver of these cost increases is a general lack of raw material availability due to the stronger enforcement of environmental and safety regulations globally, but particularly in China. "The Chinese government is enforcing stricter environmental regulations, which is leading to reduced production to limit emissions but also the closure of plants and consolidation of companies," explains Bruce Howie, global product marketing manager for DCC LANSCO. As a result, he notes that the supply chain has shrunk, with many of the different pigment grades affected in one form or another. In some cases, pigment producers that cannot obtain high-spec materials are purchasing lower-quality ingredients and thus producing lower-quality pigments. "Companies with robust supply chains and good supply chain management capabilities are definitely at an advantage, because they can ensure access to high-quality raw materials even under these challenging conditions," Howie adds.
Expanding Color Space
Across the board in terms of performance and shades, there is an expectation for ongoing innovation. Stylists want to expand their product portfolios for their own customers, which requires pigment manufacturers to develop new shades. They are also experimenting with new combinations of pigment technologies to create new, bright, vibrant shades, according to Howie. "The industry continues to push the 'edge of the durable color envelope' by developing and testing new pigment chemistries," observes Mark Ryan, marketing manager with The Shepherd Color Company. "We are always looking for brighter, cleaner, 'cooler,' and more durable pigments to take to our partners through our global network," he notes of his firm.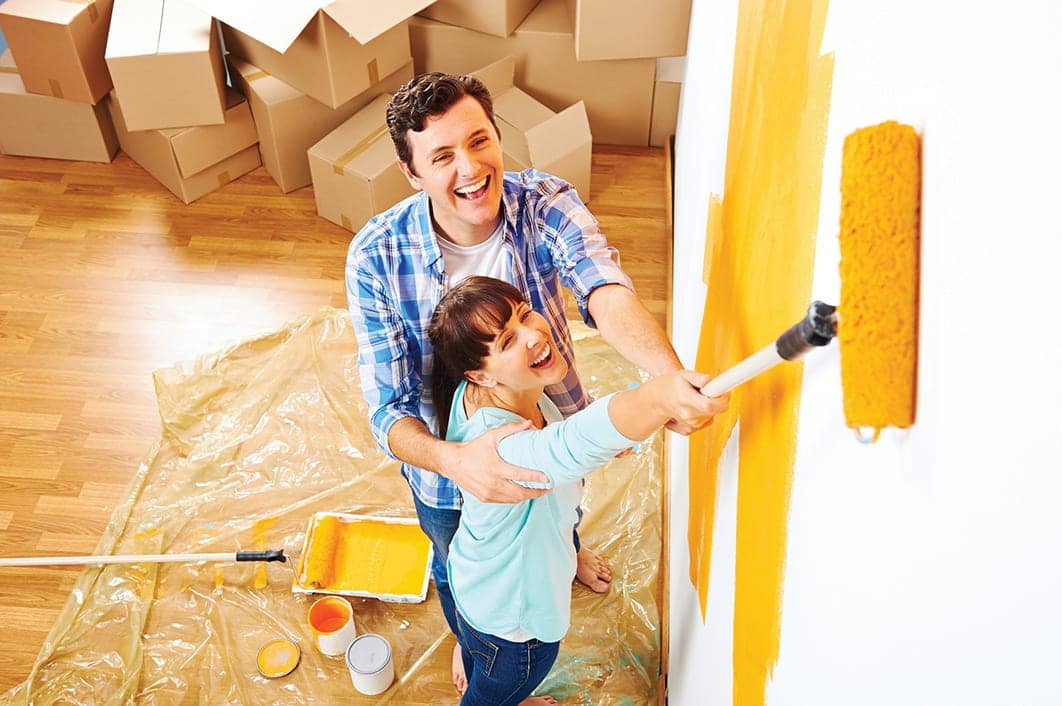 In particular, there are not sufficient pigment options in the orange color space, and the approach today is to blend reds and yellows, which then leads to significant need for color matching. To address this issue, DCC LANSCO has developed pigment orange 86, a bismuth-based orange that expands the traditional color gamut of bismuth-based pigments from green shade/lemon shade yellow. The company is also developing an organoultramarine pigment that will expand the current ultramarine pigment range from blue/violet to yellow/red/orange, according to Howie. The pigment has initially been designed for use in engineering resins, but DCC LANSCO will endeavor to optimize these pigments for eventual introduction to the paints and coatings market.
Silberline Manufacturing Co., Inc., meanwhile, has re-invented its R&D capabilities and is focusing resources towards developing new colored aluminum flakes that push the limits of chroma in many different and new color spaces—from deeper and more brilliant reds to high chroma blues and greens, according to Jason J. Kuhla, manager of Technical Service and Product Application at the company.
Focus on High Performance Pigments
High performance pigments (HPPs) require qualification with the end user for various performance characteristics—and consequently command a premium price, according to Ciaran Little, director of Operations for the Americas at Smithers Rapra. "This market, including specialty and complex inorganic colored pigments (CICPs), will be worth $6.73 billion in 2018 and reach $7.97 billion in 2023, expanding at a year-on-year growth rate of 3.4%," he says. Volume consumption will rise across the same time period from 239,120 to 282,694 tonnes. Paints and coatings are a critical end use for HPPs and in 2018 will account for 115,000 tonnes of material worth over $3.1 billion, or 47% of the overall HPP market by value.
During the next five years, Smithers Rapra expects CICP to experience the fastest growth, although Little anticipates that the other classes of HPPs, including organics, metallics, pearlescents, and specialty pigments, will all perform fairly well across that period too. With respect to geography, Asia will be the fastest growing region, followed by the Middle East, according to Little. The slowest growth rates will be in the mature markets of North America and Western Europe, although he notes there is still space for innovation. "Mexico, for instance, is an interesting growth market," he comments.
Ryan finds pigment markets for plastics and coatings to be robust around the world. "The long-term drive to higher performance products, especially in building products, means the market for highly durable CICPs that Shepherd Color specializes in are increasing in use. We see increasing use of CICPs across all segments when you look at application or geography," he says. He adds that the biggest developments in HPPs are the further adoption of IR reflective black pigments, the rise of yellow and orange pigments like BV Yellow, NTP Yellow, and RTZ Orange for high performance replacement of lead chromate, and the leveraging of easily-dispersing (ED) technology to the IR and yellow-orange pigments. "This ED ability, on top of their high performance, takes us from the age of HPPs into the age of ultra-High-Performance Pigments (uHPPs). It isn't just color, it is function while reducing the development and production time and cost," he asserts.
Greater Functionality
Indeed, one of the most exciting areas of pigment development, according to Little, is the use of pigments to offer additional functionality. "This trend presents a number of opportunities for the pigment industry, many of which are in paints and coating applications," he says.
What is considered added functionality differs widely from person to person and can range from imparting a unique special effect finish with enhanced durability (e.g., weatherfastness) to providing solar reflectance for the formulation of "cool" coatings, according to Howie. Effect pigments do more than just render a unique color or appearance—they can also provide heat reflection, radiation blocking, and corrosion resistance properties, agrees Kuhla.
DCC LANSCO, for instance, sees stir-in grades of pigments that traditionally must be premixed and milled as having greater functionality because they save customers time and money and increase the efficiency of plant operations. Pigments with increased hiding power are another example. "Bismuth vanadates that have enhanced hiding power allow the application of just one coat, compared to the need for two or three with organic pigments. Eliminating those extra coats of paint helps with lightweighting and provides material and labor savings in industries such as the aerospace market," Howie notes.
Solar reflectance pigments are perhaps the most well-known functional pigments already on the market. They are still experiencing increasing use in "cool" coatings designed to reduce heat build-up, according to Ryan. "One of the biggest applications is the use of infrared reflective pigments, specifically black pigments. Black objects usually heat up the most when exposed to the sun, but Shepherd Color Arctic pigments help keep dark colors cooler than they would be if formulated with standard pigments," he explains. Shepherd Color has optimized products for use in dark masstones and tint applications and has applied its Dynamix Easily-Dispersed technology to allow rapid prototyping of the technology and seamless scale-up in production, according to Ryan.
This "cool" coating trend is now shifting to the automotive segment as well, according to Little. "Using IR-reflective HPPs, cool paint is playing a rapidly increasing role in the field of automotive OEM coatings," he says. BASF has a passive temperature-management platform that combines a basecoat that is transparent to IR-radiation and an IR-reflecting filler. This combination, according to the company, can reduce a vehicle's surface temperature by up to 20°C in bright sunlight. "That would equate to a lot of savings in energy—mostly less use of driver air conditioning—across a fleet over the car's lifecycle, as well as durability gains," Little states.
Nanotechnology is also being harnessed to optimize IR reflectance, he notes. "Decoration of mica flakes with nanorods of mixed iron/titanium oxide can produce a product with near-infrared solar reflectance of as much as 80%—and potentially at a low cost," Little explains.
Increasing pigment functionality will also be important for driverless or advanced driver-assistance system (ADAS) vehicles, which rely heavily on visual sensors, including Light Detection and Ranging (LiDAR) systems, to help keep the car on the road and judge distances to other vehicles. Further enhancement in vehicle coatings is needed to maximize the performance of this technology, according to Little. "With the coming of autonomous vehicles, the push is to create functional pigments that can be formulated into different layers of automotive paint in order to make vehicles more visible to the detection systems used in these self-driving vehicles," adds Kuhla. Little points to work that PPG is doing as one example. "The company is refining its technology to allow better management of the reflectivity of coatings at specific wavelengths, which would find a ready market here," he states. PPG is also working to produce coatings with enhanced radar reflectivity, which could facilitate visualization of other vehicles on the road by driverless cars.
Environmental Drivers
Environmental performance and regulatory compliance will continue to be a major driver for industry across 2018–2023, according to Little. "Innovation will include refinement of both manufacturing methods and the materials used to make the pigments themselves. There will also be demand for new effect pigments in certain applications," he says.
One notable ongoing trend is the move away from heavy-metal-based pigments (lead chromates in particular). Pigment manufacturers are actively developing environmentally friendly alternatives, including inorganic, organic, and organic/inorganic hybrid solutions, according to Howie. "DCC LANSCO has introduced various product ranges that encompass all of these options because there are no single, one-to-one replacements for lead chromates; custom color matching to generate tailor-made solutions is required for each paint formulation, and often the result is a compromise to some degree in shade and performance," he observes.
Sun Chemical has also introduced a wide range of high performance pigments for heavy metal replacement, including both Fanchon Yellow 184 (bismuth vanadate) and Yellow 138 for green shade yellows. "Pigment selection depends greatly on the color and performance requirements of the customer," observes Venturini. "Fanchon Yellow 184 offers durability and lightfastness, while Fanchon Yellow 138 offers durability with higher color strength," he explains. Sun Chemical has also developed durable alternatives for the red and orange color spaces.
One notable ongoing trend is the move away from heavy-metal-based pigments (lead chromates in particular). Pigment manufacturers are actively developing environmentally friendly alternatives, including inorganic, organic, and organic/inorganic hybrid solutions.
Shepherd Color is seeing increased regulatory and program pressure on substances of very high concern (SVHCs), which can result in sourcing challenges, according to Ryan. "The regulatory pressures to eliminate some chemistries aren't going away. If new solutions aren't found, then color space or other properties will be lost. Being able to address these issues with new technology takes time and expense, often with more expensive solutions." He does note, however, that the inherent inertness of many inorganic pigments gives them an advantage in this respect. "Our inorganic pigments have wide regulatory approval, and we continue to invest in the development of new technology to replace legacy pigments that pose safety concerns, including our NTP yellow as a high performance alternative to lead chromate yellow. Shepherd Color invests the time and resources needed to come out with new pigment technology to make a 'tool box' of color pigments for paint formulators and coatings chemists to use," he asserts.
A second dominant trend is the move to water-based and high-solids coatings for industrial applications. "Waterborne coatings require advanced aluminum pigments usually treated with phosphate or silane technology to prevent hydrogen gas evolution," Kuhla says. High solids coatings also require pigments designed to perform in systems with higher mill base loadings, according to Howie, such as enhanced rheological stability at increased pigmentation levels. DCC LANSCO has developed some organic pigments that offer this performance combined with minimized foam generation, which can be an issue for highly concentrated coatings.
Responding to Auto Industry Needs
Appearance is a major factor in the buying decision when it comes to personal automobiles. Car makers are, therefore, continually seeking to create new and unique looks that accentuate and differentiate their models.
One important trend impacting pigment development is the desire for greater transparency of colors used in combination with special effect pigments, according to Howie. "High transparency pigments are important because their increased chroma, strength, and transparency allow formulators to update automotive paint colors in a way that was not possible before," adds Venturini. "It is a whole new way for formulators to differentiate paint colors, accentuate car body design, and maximize the appearance and chroma of new effect pigments technologies," he observes. Sun Chemical has introduced new organic perylene-based Perrindo Ultra Fine pigment dispersions, ready-to-formulate water-based products for automotive OEM and refinish coatings. The company also uses its solutions-tailor-made approach to identify opportunities to improve pigments beyond introducing new chromophores—such as with respect to transparency—and meet the specific requirements of each customer, according to Venturini.
Automakers are also looking for coatings that do not change color with the viewing angle, especially for metallic paints. These coatings, according to Howie, require the use of pigments designed to exhibit less flop.
The switch to water-based coatings in the automotive industry is driving the use of silica-treated, thin-milled aluminum flakes in exterior automotive OEM coatings, according to Kuhla. Silica-encapsulated aluminum flakes deliver the gassing stability needed for these coatings while also imparting shear stability to the flakes, enabling them to withstand the shear stress of recirculation and maintain their color and appearance properties. "The added shear stability allows for the use of thin-milled aluminum pigments that in the past were not a viable option due to the extremely malleable nature of these flakes and their propensity for damage during circulation on automotive paint lines. They have also given formulators the ability to reap all the benefits of a larger particle size flake (high brightness and excellent metallic travel) while imparting the fine, smooth, low sparkle finish you would expect from much smaller particle size aluminum flake," Kuhla explains.
Automakers are also looking for coatings that do not change color with the viewing angle, especially for metallic paints.
The look is attributed to the way these flakes orient at the film surface and the fact they exhibit little to no edge reflection due to their extreme thinness. In fact, the reduction in basecoat thickness layers for automotive exterior coatings is driving the success of finer and thinner milled aluminum flakes with high opacity that can cover substrates at the lower loading levels necessary to achieve these thin film builds. Kuhla also notes that multilayer effect pigments are becoming more popular and established in the markets, leading to new opportunities for effects previously unachievable with current flake technologies.
Meeting Expectations for Architectural Applications
There are some notable positive trends impacting the architectural coating segment that are having a knock-on effect for pigment demand. Two shifts in style in this sector are worth mentioning, according to Howie. "There is a growing preference for hardwood flooring over carpeting, which is leading to growing demand for wood stains and finishes and the pigments and dyes used to formulate them. Separately, we are seeing a switch from wallpapering to painting as coating manufacturers bring innovative coating technologies—with expanded color palettes—to the market for interior decorative applications. Pigment innovations are contributing to this growth and in turn driving more investment in novel pigment technologies," he observes.
It is important to keep in mind, however, that architectural coatings are a highly competitive coating segment and value is important to customers, according to Venturini. "Increasing the strength and efficiency of pigments is a clear way to deliver added value," he says. Howie agrees that there is increasing interest in pigments with good hiding power and color strength. For coatings applied to stucco, silicate, and other high-pH substrates, he notes that customers are looking for pigments that also have good alkali stability.
CoatingsTech | Vol. 15, No . 9 | September 2018