From Windup to Pitch: Examining the Startup Ecosystem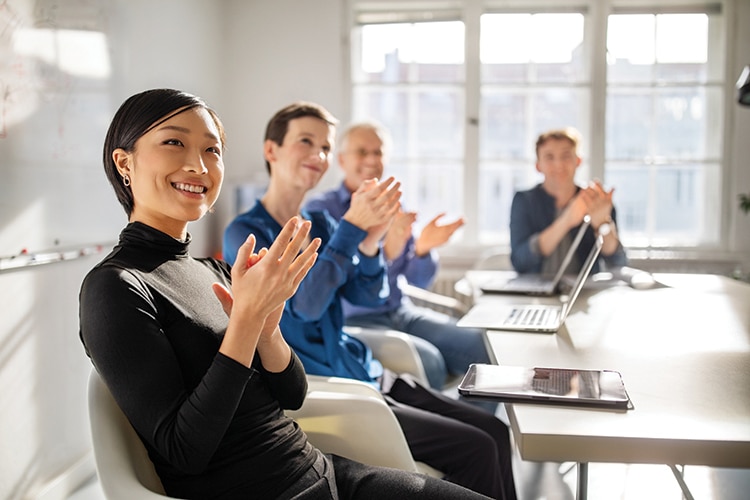 Editors' note: In the October 2020 issue of CoatingsTech, Dr. Scarborough's Inside Innovation column, "Scoring the Pitch," focused on how to score a startup pitch competition. The article generated significant reader interest. Here, she provides a fuller picture of the startup ecosystem that can be leveraged to drive corporate innovation. It begins with defining the needs of the business and understanding the acceptable risk tolerance for collaboration. She is vice president of collaborative innovation at The ChemQuest Group, Inc.; vscarborough(at)chemquest(dot)com.
By Victoria Scarborough, Ph.D., The ChemQuest Group
THE WINDUP
How Startups are Created
Startup companies are born in many ways. Often their genesis stems from federally funded research and development at universities and federal laboratories. Outsourced corporate research and development is another source of initial innovation that can lead to the formation of a new company. Figure 1 illustrates the path that leads to the formation of startup companies.
The National Science Foundation (NSF) is a major source of research and development funding. The mission of the NSF is to sustain the United States as a global leader in research and innovation by funding all fields of science and engineering. The budget for 2021 is $8.5 billion, which will provide grants to nearly 2,000 colleges, universities, and institutions. Each year, NSF receives more than 40,000 competitive proposals and grants about 11,000 new awards.
The Technology Startup Funding Ecosystem
University faculty compete for government grants to fund their research that may result in a patentable idea worthy of commercialization. It is important to know that an employee of a university is usually required to assign to the university all inventions made with university-administered funds. Intellectual property (IP), such as patents, is administered by the university technical transfer office. In exchange for equity, the university technical transfer office will license the patent to a startup company, usually founded by students who originally worked to develop the technology. The distinction of "who owns the IP" is an important detail when working with a startup company.
While the NSF funds many technology startup companies, there are multiple sources of government funding from other agencies, such as the Department of Energy, the Department of Defense, and the National Institutes of Health, for example, that also lead to the formation of startup companies. Generally, the first non-diluted funding source for a startup company is to compete for a Phase I grant (~$250,000) to demonstrate a proof-of-concept (POC) for their technology. These grants require a market business case as well as letters of support from potential commercial partners. There must be a clear testing plan and milestone chart that shows the expected results in a year
to 18 months.
In addition, the startup team is further encouraged and funded to participate in the NSF I-Corps Entrepreneurial Training Program, a six-week, bootcamp-style curriculum designed to discover market pain points for the technology.
At least 100 in-person customer interviews must be completed to develop a more targeted value proposition for the beachhead opportunity of their commercialized product(s).
Assuming the POC results of Phase I funding are positive, the startup is encouraged to seek Phase II funding (~$1MM) for two years that supports commercialization activities. Phase II grant proposals lay out detailed plans for the business case, manufacturing scale-up plans and timelines, significant partner interactions, financial needs for equipment and testing, staff and leadership roles, and milestones for the entire project.
Phase II grants are very competitive, and agency-review panels take six to nine months to carefully review each proposal. Receiving a Phase II grant means the startup company has completed a rigorous examination of its commercialization plan and is ready to proceed making its first products. It is also at this point that startups begin to reach out to potential customers by creating a pitch deck that details their business model and unique technology.
Defining the Needs
All companies pass through various stages of growth, stability, and decline, as shown in Figure 2. Mature companies remain profitable by employing a business strategy that includes organic and inorganic growth: developing new products internally and acquiring (often synergistic) companies and/or technologies.
Larger mature companies are in special danger of becoming complacent and risk averse, as external opportunities may be viewed as a threat to the status quo and potentially cannibalizing their well-established product lines. Such complacency gives the competitor an advantage if they are willing to take calculated risks, invest in technologies that deliver superior products that solve customers' pain points, and satisfy unmet market needs.
Thus, seeking technology partners who, by augmenting internal resources and overcoming inherent biases, drive faster growth for the business than for the competition.
To seek technology partners, it is important to gather all your business needs, and those of your customers, and group them into common focus areas. Your needs must be described candidly and plainly to optimize problem-solving and to spur creative approaches. For example, instead of targeting a biobased polymer for your formulation, consider searching for an eco-friendly polymer that could lead to a broader range of solutions that can then be screened for viability through an innovation funnel.
It is imperative to establish and prioritize a list of at least the top 10 problems from key stakeholders. Be intentional and disciplined about prioritizing and distilling the needs of your customers down to a meaningful list of potential growth opportunities.
It is important to remember that large companies operate very differently from startup companies because they are at opposite ends of the commercialization value chain. So, for corporations to take advantage of external collaboration partners, they must learn to translate their needs into a common language that can be universally understood.