Chinese Government Regulations Driving Adoption of Low-VOC Coatings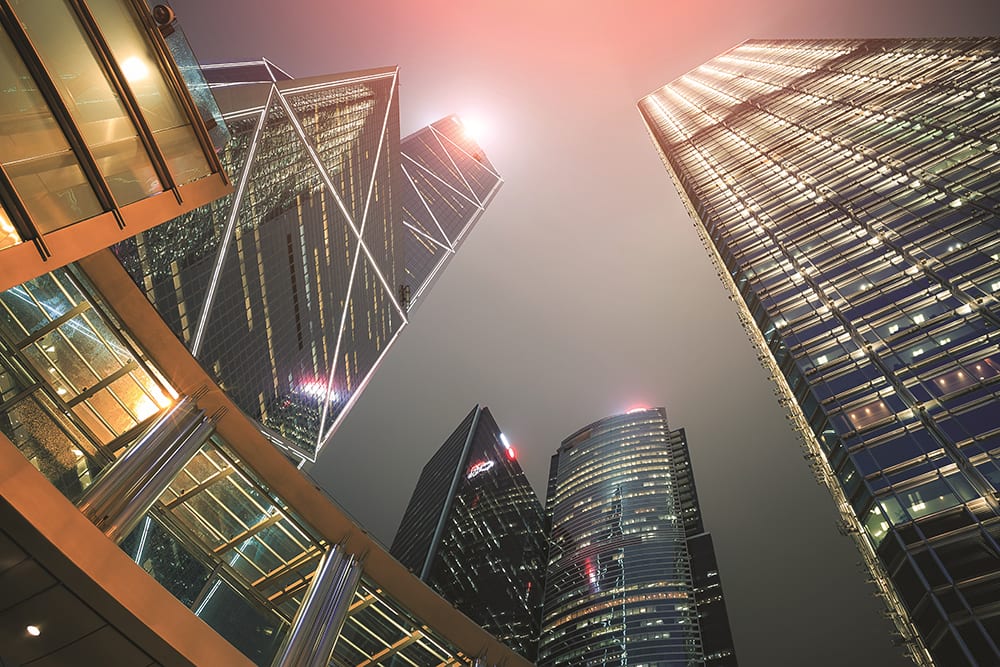 Concerns over pollution in China have been increasing over the past decade. Significant attention to the problem was raised during the 2008 summer Olympics, which were held in the country. In response, the Chinese government in recent years has passed legislation mandating the reduction of volatile organic compound (VOC) emissions from manufacturing plants, including those that produce and those that use paints and coatings. The latest regulations were announced in December 2019 and are scheduled to take effect on December 1, 2020. These regulations have been and will continue to impact the entire coatings supply chain in China, including small and large domestic and multinational raw material/ingredient suppliers, coatings formulators, and end users. The transition, according to Wouter Jongepier, global segment leader for Coatings at Hexion, has been fully in progress since 2015.
Due to the significant problem of ground-level ozone in China, stricter standards for VOCs have been the focus in recent years, according to Alex He, technical marketing manager—Asia with King Industries. VOCs coming from industrial production processes, including many that use chemical solvents, are required to manage their emissions. Some major Chinese markets impacted are automotive refinish, wood coatings, floor coatings, container coatings, and marine coatings. The leading segment converting to lower VOCs with waterborne systems has been container coatings. "Conversion has been practically complete since 2018, and we expect the small segment of special containers to convert in 2020," observes Jongepier. He adds that powder coatings and UV-curing systems are being adopted in specific segments.
Comments Tejaswini Vaidya, regional marketing manager for Asia at allnex, "We have observed a shift in the automotive, industrial wood, and architectural segments since the Chinese government initiated the move to lower VOC technologies in 2013. In 2016, the focus was on industrial metal, marine, and protective. In 2017, regulations led to a 100% shift from solventborne to waterborne coatings for most container types. The agriculture, construction, and engineering (ACE) segment has also moved to greener technologies such as high solids, waterborne, and powder, and we see more environmentally friendly technologies being adopted in coil coatings and protective coatings, such as those used in steel construction and ship building." In the decorative paints segment, interior and exterior architectural coatings, and wood coatings—which are directly linked to the environments in which people live—have been impacted by new regulations. "At Clariant, we are seeing in these segments that low VOC is requested more and more often," comments Sebastian Prock, global marketing segment leader Paints & Coatings with the company.
Generally, any operations in China—both those involving the manufacture and application of coatings—are mandated to reduce VOC emissions, adds Mark Cancilla, vice president of Environment, Health and Safety at PPG. "This situation is especially true for those operations that are not located within specific chemical manufacturing zones and, thus, face tighter VOC regulations," he notes.
For coatings and ink manufacturers and coating application industries, the targeted result of China's VOC policies to reduce VOCs by 10% by 2020 was established in August 2018, according to Michael T. Venturini, marketing director, Coatings, Sun Chemical. Rules were updated for decorative, wood, vehicle, and protective coatings with reductions to take effect by July 2019. Updated rules for auto OEM, auto refinish, containers, furniture, and electronics will go into effect by July 2020. Printing inks will have a new set of VOC targets as well, he says. "Since 2016, all manufacturers have paid a 'VOC pollutant fee,' but the entrance level, exemption range, and charging rates are different in different provinces. The impact has been very pronounced in tier 1 and tier 2 cities, with many manufacturers forced to close, move to remote areas, or upgrade their facilities to meet regulations," observes Wei Zhang, regional segment manager coatings, at Clariant. She also points to other specific examples, such as since 2015 all coatings and inks with VOC higher than 420 g/L are charged a four percent consumption tax, and in the containers segment, it is mandated that a container that is 100% new must use water-based coatings.
The most recent VOC regulations were passed in December 2019. The Chinese government published a revised GB national document advising on VOC limits for wood, vehicles, industrial metal, protective, architecture, indoor floor, marine, and anticorrosive coatings. Two different types of VOC regulations were included in these published documents, according to Lydia Ding, product management director for Nipsea (Nippon Paint) in China. The first are mandated VOC limitation regulations for six different types of coatings and were published with the title "Limit of harmful substances of xxx coatings" (with the name of the specific coating inserted). These regulations affect operations across all of China. In one example, a recent revision to the "Limit of harmful substances of architectural wall coatings" regulation, for both exterior and interior architectural coatings, VOC limits have been reduced from 100 mg/kg to 50 mg/kg, according to Adam Yin, head of Sales for Greater China with Clariant.
The second type of regulation, "Technical requirements for low-volatile-organic-compound-content coatings products," is a regulation that encourages the reduction of VOCs for some of the industries with lower VOC limitations than those set in the first mandated regulation. "While many industries with coating applications will not be impacted by the first set of regulations, many will be affected by the second regulations. Because each industry/company has different situations and R&D capabilities, it is difficult to say which ones will be impacted most," Ding explains. In addition, Vaidya notes that the regional governments of major provinces around the Yangtze River Delta, Beijing/Tianjin/Hebei, Pearl River Delta, Changsha, and a few others have more stringent VOC regulations and their own regional guidelines.
The impact has been very pronounced in tier 1 and tier 2 cities, with many




manufacturers forced to close, move to remote areas, or upgrade their




facilities to meet regulations.
The ability to respond to these changing requirements does vary significantly for different companies. "As with any transition," asserts Jongepier, "the winners will be those that combine deep expertise, strong resources, and speed of implementation." Multinationals and medium/large local companies are best placed to benefit from the transition. Multinationals often have two advantages according to Venturini: (1) technologies in their portfolio for waterborne formulations due to the global nature of their businesses that can be adopted to meet the requirements of the Chinese market and larger research budgets and (2) the ability to make necessary investments. The challenge for the multinationals, Jongepier says, is to quickly adapt global technology to new market needs in China. The challenge for the local players is to have access to the best global technology. The larger multinational companies are better positioned to meet the VOC reduction requirements with more mature technologies, closer cooperation with suppliers meeting their standards, and access to multiple production bases, agrees He. "Smaller companies and manufacturers forced to move inland are at a disadvantage due to limited resources, and as the pressure of environment regulations deepens, fewer companies will be left in the market," he observes.
Overall, therefore, multinational companies tend to play the role of market leader and are able to gain market share by applying established know-how and eco-friendly technologies and solutions to the Chinese market, according to Vaidya. Local companies, particularly smaller ones that will take longer to transition, are largely market followers. She notes, however, that the smaller players who are more agile are able to capture niche opportunities and grow. She also points out that many domestic firms have invested heavily in low-VOC emission technologies, and with the support of raw material suppliers, are quickly catching up. Meanwhile, asset owners (coating end users), have had to choose between moving their production facilities to inland provinces where there is less pressure for environmental protection or adopting eco-friendly technologies. "These companies have to compare the costs of the two options short-term and long-term. Up to this point, we have observed most asset owners choosing to use eco-friendly technologies," Vaidya comments.
Ding observes that, for the most recent regulations published at the end of 2019, all relevant parties in the value chain accept the regulations and are preparing for the transition because the requirements were under discussion for two years before they were finalized and approved. "The Chinese government has actively explained the importance of the regulations at different coating conferences attended by coaters, paint manufacturers, and raw material suppliers. Regulators have also listened to the opinions of key players, collecting stakeholder input on more than 10 occasions and learning about the preferences of difficulties faced by different types of companies, including foreign and state-owned and private domestic firms. The established regulations aimed to be an average level, a place to start that at the same time encourages the development of greener products," she says.
The transition, according to Venturini, is a multi-faceted challenge, and the entire value chain is working towards adoption. "There are a number of new products as well as R&D programs that address the needs of the Chinese Blue Sky Initiatives, but multinational producers are working to meet all global requirements—not just China," he adds. A key factor for successful transition is collaboration on innovation across the value chain, according to Jongepier, such as between different raw material suppliers, equipment manufacturers, coatings companies, and asset owners on wet-on-wet application of subsequent coating layers. Companies with long-term commitments to innovation and sustainability are clearly in a better position to meet the new market reality, agrees Zhang.
Those companies are developing a range of low-VOC technologies to meet the specific needs of different industry segments and applications, including more traditional waterborne, high solids, powder, and UV coatings, as well as silicate-based paints, the use of VOC alternatives such as tert-butyl acetate, and solvent alternation (e.g., supercritical CO2). Raw materials suppliers are also developing new products to fit new formulas, while VOC treatment equipment and recycling facilities, such as incinerators, are being upgraded to be far more efficient, observes Zhang. Coating manufacturers such as PPG are also evaluating all other elements of VOC reduction, including more efficient application technologies and better environmental control systems to reduce overall impact, according to Cancilla. "All components of the value chain in the coatings industry need to work together to help address the regulatory evolution in China and across the world," he asserts.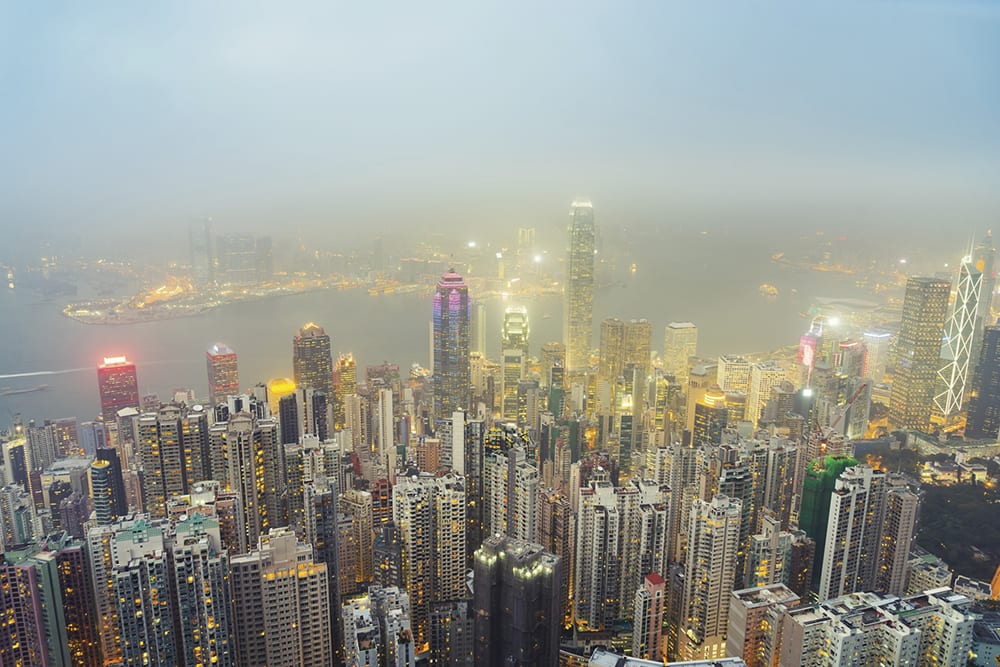 Which technology will gain share depends very much on the application, ability of the technology to meet user requirements, and the direction of key regional provinces. Water-based paints are now dominating the Chinese market in some key segments such as decorative and container coatings, according to Yin. There is also significant activity in waterborne technologies for the protective coatings marketplace where it is currently the preferred option for the end-applicator versus high-solids coatings, often because there is a perception that waterborne coatings are a more eco-friendly alternative, Venturini notes. In the furniture industry, both waterborne and UV systems may gain more share, while heavy-duty protective applications may see an increased adoption of high solids, because waterborne cannot cure well in low temperatures or high humidity, according to Vaidya. For ACE coatings, she adds that provinces like Shanghai and Changsha advise using waterborne. While waterborne does seem to be the first choice to meet the VOC-reduction requirements for container coatings, floor coatings, automotive refinish, and other industrial coatings, He points out that, due to the short curing time and a low carbon footprint of the powder coating process, interest in powder coatings is also growing. Powder coatings have an advantage with certain end-use applications that can utilize high-baking temperatures, Venturini adds.
Indeed, Jongepier notes that all available technologies are being utilized, and there is constant competition between application technologies and chemistries. "The coatings industry is very fragmented in terms of end uses, chemistries, and application technologies. This fact is not changing in the transition to lower VOC. The legislative pressure in China drives innovation at all participants, however, and different companies select different technical options. The result is the creation of robust new developments that may also be applied outside of China.
The leading segment converting to lower VOCs with waterborne systems has been container coatings.
Multinational companies operating in the Chinese market do need to be careful when introducing new technologies, however, cautions Ravi Ravichandran, vice president of R&D at King Industries. "Companies contemplating doing business in China or partnering with Chinese manufacturers to exploit the market changes will have to be aware of potential intellectual property theft, thereby compromising formulation know-how and proprietary technologies," he explains. Customers, meanwhile, should be vigilant of new Chinese suppliers who may not be compliant with the environmental standards or approvals of product certifications.
At the same time, the need for high-speed innovation drives companies to closer collaboration, and Hexion expects that e-commerce will play a large role in coatings industry collaboration in China as companies work to meet the changing VOC requirements. That is one reason Hexion has partnered with Covestro, BYK, and Chemours to develop a new digital platform, called CoatingCAT, as a means for bringing technical solutions to the coatings market, according to Jongepier. "We believe that collaboration on the CoatingCAT platform has best positioned us to meet the needs of customers seeking to comply with stronger VOC regulations," he explains.
Overall, adds Yin, the quick move by China to tighten VOC emission regulations, while negatively impacting some manufacturers, has been good for the industry as a whole. China remains the most important growth market for most global chemical companies, and it is important that environmental regulations be implemented that protect the health of Chinese citizens and of the environment in general. Through this process, he adds, the government is continually learning from industry about feasible measures for controlling VOCs that have fewer negative impacts on manufacturers. "Most manufacturers with high-quality, innovative products, whether they are multinationals or domestic firms that have climbed the technology ladder, are benefiting from the new regulations. Some local big players, in fact, such as SKU and Chenyang, are now leading the low-VOC transition with stronger R&D capabilities, manufacturing capacity, and good market reputation," Prock asserts.
CoatingsTech | Vol. 17, No. 3 | March 2020