Architectural Coatings: A Q&A on Performance and Sustainability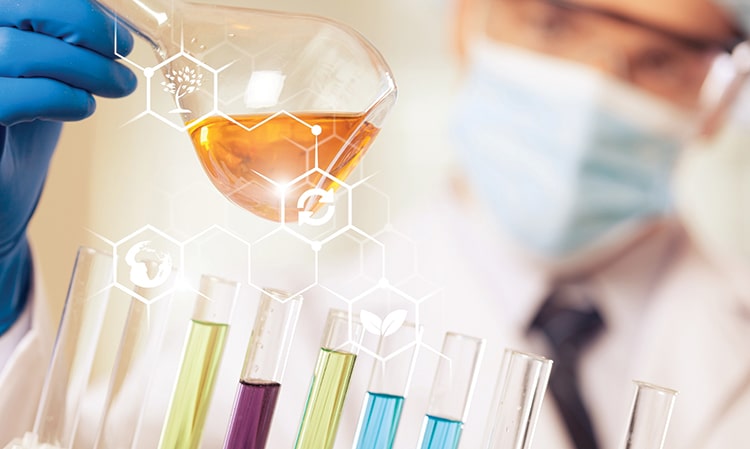 By Cynthia Challener, CoatingsTech Contributing Writer

Architectural paints and coatings encompass a broad range of applications and coating types. Regardless of their composition or intended end use, products today must meet ever-rising expectations for performance and sustainability. In this roundtable article, CoatingsTech presents the thoughts and insights of coating formulators and resin, additive, and pigment suppliers regarding recent technology advances, ongoing trends and challenges, and areas in need of further innovation.
Q. During the past five years, what have been the biggest unmet needs for architectural paints and coatings in general?
Niederleitner, Clariant: It's hard to give a simple global overview as each region has its own specific unmet needs. In North America, topics like improved aesthetics with the need for durability are dominant. The situation is different in Europe. The regions do, however, have unmet needs in common, one being the umbrella need for more environmentally compatible technologies in paints and coatings that is being driven by the emergence of "green" construction technologies and increased environmental regulations. As a result, needs for biobased, sustainable raw materials in formulations have increased and continue to evolve. There are slight regional differences in emphasis. For Europe, biocide-free technology is on the rise in relation to achieving a healthy indoor environment. The North America counterpart would be the focus on VOC/SVOC reduction in indoor paints.
Conlon, Alberdingk Boley: For years, the most significant issue has been meeting the demand for increased performance and product differentiation in low- and no-VOC coatings. This challenge is compounded when tinting with low- or no-VOC store colorants. Market demands for interior performance include stain resistance, scuff resistance, and washability. Achieving block resistance in higher sheen levels continues to be a challenge, most specifically in mass-tone (deep) colors. There have been improvements in surfactant leaching, gloss retention, and dirt pickup resistance (DPUR) in exterior coatings, but there is still demand for better performance in these areas. Meeting and raising the bar with each of these requirements while maintaining a balance of properties is the ongoing challenge.
Meier, Evonik: In North America, there is still a need for environmentally friendly, low-odor and ultra-low-VOC architectural paints that can match all of the properties of higher-VOC paints. Most often, measures taken to enable film coalescence and open-time extension in these ultra-low-VOC coatings have a negative influence on other properties of the coatings like blocking, stain, and DPUR.
Vogel, BYK: Certifications like Ecolabel or Green Seal push formulators to find suitable raw materials.
Law, allnex: For exterior applications, maintenance of coatings and aesthetics in warm climates has been a challenge while for interior the challenge has been the transition from solvent to water, especially for trim paints.
Roidot, Arkema: There is a need for better waterborne wood coatings with penetration, lap resistance, and appearance equal to high-VOC solventborne coatings—and waterborne options for corrosion resistant coatings, a market currently dominated by high-VOC products. In exterior applications, such as windows, there is a need for better performance at low temperatures when using darker colors—specifically less streaking and wash-off when exposed to early moisture. In interior applications, the same need for longer-lasting, fresh appearances, and dirt and dust resistance, is also important. There is a strong push for more durable paints that are easier to clean and that are stain resistant in general.
Gilbert, Behr Paint: One of the biggest unmet needs is improved durability of certain properties for interior paints. Resistance to dirt, stain, and scuff marks needs to improve. We'd like the [painted] wall to look freshly painted as long as possible.
Reinstadtler, Covestro: During the last five years, and well before the COVID pandemic, healthcare facilities were challenged with implementing stricter disinfection protocols for surfaces established by The Joint Commission (TJC) and the Centers for Disease Control (CDC). These guidelines specify a more limited palette of more aggressive disinfection chemicals prescribed at higher concentrations and used more frequently. These challenges created a strong, unmet need for architectural wall coatings with order-of-magnitude improvements in chemical, scrub, and stain resistance. At a higher level, specifiers and owners want to extend the recoat cycle and reduce disruptions in the commercial spaces and are therefore preferring architectural coatings with a better price/performance ratio and, therefore, better longevity.
Desrats, Clariant: Light stabilization also remains a primary focus for exterior architectural coatings as a means of extending the service life in residential and commercial building applications. Here, resin quality and the additional boost provided by the light-stabilizer package are key influencers on the final performance. On top of service life post-application, formulators also must consider product hygiene and the pot life of paint—in terms of mold and fungi—following new regulations.
Venturini, Sun Chemical: From the pigment perspective, color consistency is the most important attribute that end-users look for with interior architectural coatings, both from a can-to-can and visit-to-visit standpoint. There is an expectancy that no matter what day of the week and no matter the can of paint, that color will be a seamless match. That puts a big demand on ensuring pigment color consistency, tinter consistency, and dosing.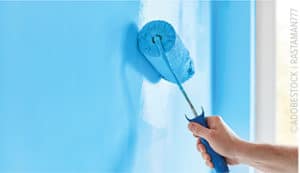 Weinmann, Hexion: The need to develop coatings that save time and extend service life are key drivers for coatings in general. One way to meet these needs, for example, is to use hybrid epoxy systems to eliminate a coating layer.
Martins, Benjamin Moore: Benjamin Moore is focused on providing products that help make the jobs of our key customers, such as professional painting contractors, architects, designers, and specifiers, easier. We seek to understand the challenges they are facing and what problems our paints can help to solve—e.g., ease of application, adhesion to difficult surfaces, durability on various substrates, etc. From there, we work closely with other internal teams and stakeholders to innovate new products that address these challenges. Some areas that, while not particularly new, can always be improved upon particularly for interior paints include coverage/hide, color quality/accuracy, etc. In today's world, as the spread of viruses continues to be a major concern, there is heightened interest in coatings that can help resist the growth of bacteria on the surface.
Avci, Solvay Novecare: Improving workability or "open-time extension" in high-volume (high solids) and one-coat hide-paint systems also continues to pose challenges for formulators. With no end in sight for the trend to create formulations with lower VOCs, new paints now contain fewer and fewer solvents like glycols, etc., that maintain adequate paint workability time, especially in hot summer months. In winter months, low- to zero-VOC paint systems face stability problems in freezing conditions, with formulators searching for technologies to help improve the freeze-thaw properties of their paints.
Desrats, Clariant: There is also ongoing demand to achieve improvements in product performance without negatively impacting operational efficiency. Ideally, operational efficiency should even be enhanced during production. For example, formulators are looking for additives that are easy to disperse in water-based paints and coatings.
Prock, Clariant: As well as meeting the aesthetic demands of the customer, for architectural paints and coatings, in general, there has been increased demand to develop coatings that provide functional benefits. For example, ensuring waterproofing or heat protection. At the same time, applicability continues to become more and more of a topic for the industry, as seen by the growing interest in open time and attention to façade leaching (snail trails).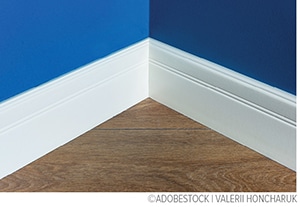 Bauer, Michelman: There is increased demand for burnishing resistance for interior wall and trim paints driven by consumer demand for low-gloss and matte finishes. Multifunctional additives may fill this gap. (e.g., matting agents with excellent mar resistance while controlling slip and coefficient of friction (COF), burnishing, etc.)
Q. What advances in technology have been made—whether in ingredient chemistries, formulation approaches, application techniques, etc.—to address these needs?
Martins, Benjamin Moore: Benjamin Moore remains committed to developing the most innovative and best-performing products, and this begins largely in our labs. Our team of chemists, chemical engineers, technicians, and staff, spread across eight research and development labs, has been at the forefront of many of Benjamin Moore's technology advancements—including the development of our own resins, our proprietary color technology, and more, resulting in best-in-class color depth and quality. In addition, enhancements to product formulations have yielded performance benefits such as outstanding durability, washability with no color rub-off, and more.
Bauer, Michelman: Transitioning to the circular economy means finding alternative sources of biobased and renewable raw materials and extending the functionality of the materials in paints and coatings after their use.
Separately, paint and coating manufacturers want to formulate using fewer additives but still provide multifunctional performance; thus, they are looking to resin manufacturers to help with multiple performance properties, like matting, abrasion resistance, gloss, burnishing, etc.
Meier, Evonik: Advances in binder technologies have certainly been made, but increasingly coatings producers are also finding very effective ways of improving paint quality through formulation approaches. For example, the incorporation of unique particle technologies and/or super-hydrophobic additives are techniques that are being leveraged to provide differentiation in architectural coatings.
Conlon, Alberdingk Boley: With polymer development, advances in multiphase and self-crosslinking technologies combined with balancing surfactant stabilization have come a long way in meeting market demands.
Roidot, Arkema: In the development of both resins and additives to improve both sustainability and performance, specific steps include improvements in latex morphology, opacifiers, crosslinking chemistries, the hydrophobicity of waterborne resins, hybrid resin chemistries, waterborne alkyds with higher renewable content, higher solids formulating options, and better stain-blocking technology for wood coatings.
Law, allnex: Advances in emulsion-processing technologies allow the development of polymers with higher dirt pickup resistance (DPUR) capability for a given Tg value. These advances have been coupled with the introduction of ambient self-crosslink chemistries, and together these technologies form the basis of many new water-based product launches targeting upgraded exterior DPUR, durability and alkyd-like performance, particularly interior trim paints replacing solvent-based coatings. We also see a growing trend in high-end niche applications toward biobased, raw-material feed stocks.
Gilbert, Behr Paint: The most important advances have been in ingredient chemistries. Advances in engineered polymers have had the largest influence, but thickener chemistries and pigment chemistries have contributed as well. There is an ongoing need to continuously advance the chemistry of the materials that go in paint.
Vanaken, Hexion: The chemistry behind vinyl and acrylic emulsion polymers continues to evolve and improve. New resin technologies based on vinyl ester monomers, for instance, are highly hydrophobic and low-odor binders for use in biocide-free silicate paints.
Reinstadtler, Covestro: To address stricter healthcare disinfection protocols, formulators are able to incorporate polyurethane technology into higher performance wall coatings to greatly improve properties. This can be achieved either by blending a polyurethane dispersion into a waterborne acrylic or by selecting a two-component (2K) waterborne polyurethane system. New modeling techniques allow quick screening and determination of optimal component ratios.
Avci, Solvay Novecare: Latex suppliers and coatings manufacturers are continuing to develop higher-performing polymer chemistries that meet market needs for improved functionality in waterborne coatings systems.
New polymerizable stabilizers and surfactants are helping to resolve issues of water sensitivity, surfactant leaching, and foaming—all drawbacks caused by the conventional surfactants currently used in waterborne coatings formulations.
Next-generation open-time extenders have also been introduced that can be easily mixed into paint formulations and provide extended open time (two- to fourfold increase) in formulations containing no solvents. Easy-to-use, zero-VOC, APEO-free, freeze-thaw stability additives are also now available that provide five cycles of freeze-thaw stability.
Vogel, BYK: To meet regulatory requirements, significant effort has been directed at developing biocide-free additives. For customers formulating biobased coatings, additives based on renewable resources have been recently developed.
Desrats, Clariant: Many more environmentally compatible, sustainable chemistries are now available in the form of new technologies and new products for paints and coatings that meet cost and performance requirements versus the incumbent technologies. Some examples include easily dispersible wax additives based on renewables that offer high abrasion resistance and highly efficient matting for improved coating durability and aesthetics.
We have developed a waterborne, non-migrating, oligomeric HALS (hindered amine light stabilizers) dispersions to prevent color fading and improve binder durability in plastered façade coatings and new dispersing agents that can overcome leaching problems while simultaneously providing reduced foaming and a decrease in costs.
Certain additives have also been developed to help overcome the formulation complexity and application difficulties of biocide-free paints. They work as both stabilizers and dispersants, resulting in a more fluid paint with extended shelf life and good leveling and surface performance.
Q. What have been the most important contributors to the successful development of these new technologies?
Gilbert, Behr Paint: Collaboration between paint manufacturers and providers in the entire supply chain drives new technology in the finished paint and stain products. Our role as a paint company is to harness what is happening out there in the materials world, innovate in the paint formulations, and bring the new products to the marketplace. Digital technologies and high-throughput equipment have played some part in these advances, but the most important inputs are the creative technical minds applying themselves to new raw material design and new paint formulations.
Meier, Evonik: Effective relationships and technical exchanges between coatings manufacturers and their raw material suppliers continue to be the most important means of advancing new technologies. While advances in digital communications and high throughput experimentation can accelerate timelines, these elements, on their own, are only tools to be leveraged by effective collaborators within these companies.
Venturini, Sun Chemical: Commitment to the programs, commitment to the market and commitment to the customer are certainly important factors in success. At Sun Chemical, pigments is a core business and a pillar business of our parent, DIC Corporation. We continually invest in and expand our pigment portfolio, while some manufacturers deemphasize and divest theirs. Our commitment to the future leads us to success.
Conlon, Alberdingk Boley: Collaboration is the absolute key to advancing technology. Having strategic partnerships with customers and suppliers creates a platform for coordinated resources and insight, ultimately reducing the development timeline to meet and exceed market demands.
Vanaken, Hexion: Close cooperation is key for successful innovation. At Hexion, we regularly participate in innovation platforms across the value chain. We have also recently started our own open-innovation initiatives. Technical service teams can play an equally important role in assisting binder and paint producers to design unique tailor-made solutions based on these new raw material technologies.
Weinmann, Hexion: Working closely with raw materials suppliers and coatings formulators is very important to accelerate the adoption of new resin technologies for coatings. Additionally, our R&D labs and dedicated technical service managers work across each of the global regions to develop and refine the technologies so that they are suitable for the global coatings industry.
Reinstadtler, Covestro: The most important contributing factor to the development of new high-durability wall coatings was the accessibility and willingness of key healthcare facility personnel to share primary failure modes, areas of concerns, and required application parameters. That collaboration continued by their assistance in selecting test areas to model several higher-performance polyurethane prototype coating systems once they were developed. This expedited the development process both by being able to hit the unmet need targets quicker initially as well as speed up the testing period needed for real-world comparison.
Niederleitner, Clariant: Cooperation with partners, the multiple stakeholders across the paints and coatings value chain, is very important. We have been developing a screening process for a few years to identify matches between existing chemistries and new applications. To do this, all across our business, teams are collaborating with industry partners such as resin manufacturers and other raw material suppliers. One successful example is with Omya, a leading supplier of ultrafine calcium carbonates to the sealant industry, in which a joint development in light and heat stabilization was brought to the market in 2020.
Vogel, BYK: To develop products that comply with current and future regulations, analytical test methods had to be optimized and new raw materials had to be found, for example, to meet the new biocide regulations.
Roidot, Arkema: Through R&D efforts, raw material suppliers continually identify new ways to polymerize resins. Suppliers and paint manufacturers work together to develop and formulate new technologies. This leads to better understanding and innovation in paint formulations using more analytical instruments and methods, including advances in sustainability and product performance.
Q. What recent technology developments have been most important for interior wall and trim coatings?
Vogel, BYK: In addition to many regulatory requirements, the durability of coatings is very important for interior wall paints. Properties like scuff and burnish resistance, which contribute to better long-term performance, enable paint producers to differentiate their products.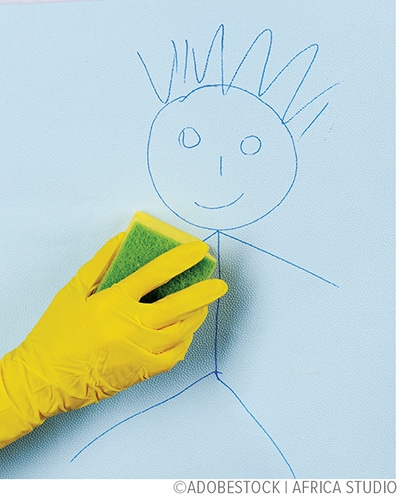 Desrats, Clariant: For wall paints, burnishing is an important potential issue particularly in heavy-traffic areas. This is an increase in the gloss or sheen of the paint surface that occurs with wear and after the surface is rubbed up against or scrubbed. To help paint manufacturers to address this, Clariant has developed 100% biobased additives that show significant improvement in antiburnish on wall paints.
Prock, Clariant: As a major step towards biocide-free architectural coatings, Clariant developed a crucial additive that allows dispersionlike paint properties with regards to rheology and applicability for organo-silicate paints that contain potassium silicate and a much lower amount of organic binder. This technology, together with pure silicate paint, is, in our opinion, the most promising approach to achieving 100% biocide-free solutions.
Law, allnex: For interior wall paints, development of multifunctional coatings has been the trend alongside continued demand for higher levels of stain resistance, lower odor, low-VOC content, ease of application, and more recently antimicrobial functionality. For interior trim, the challenge has been the move in many regions to water-based paints where the performance of alkyds is the benchmark without the traditional yellowing. An important challenge has been to improve the application properties of interior trim paints as open time, flow, and leveling have been a problem for a long time when applying water-based coatings. We developed new technologies that allow significant improvement of these properties to an extent that the gap with solventborne coatings is becoming narrower.
Conlon, Alberdingk Boley: Multiphase and core-shell technologies combined with advances in formulating techniques have significantly advanced burnish, stain, and block resistance in low- and no-VOC paints. The growing acceptance in the market that extreme scrub resistance is not a relevant property in high-end coatings has also opened up formulation latitude for chemists to build coatings with much more balanced properties.
Vanaken, Hexion: Architectural paints that foster a healthy indoor climate are becoming increasingly important. Hexion has developed a low-Tg vinyl 2-ethylhexanoate monomer that offers emulsion polymer producers an easy route to high-performance vinyl emulsions for the formulation of solvent-free, low-odor, and low-VOC paints.
Stevenson, PPG Paints: We remain focused on developing leading-edge technologies that exceed our customers' requirements. As one such example, last November, PPG partnered with Corning Incorporated to announce a new antimicrobial paint technology using a breakthrough innovation in glass-ceramic technology, Corning® Guardiant®. Under test methods approved by the U.S. Environmental Protection Agency (EPA), paint and coatings containing Corning Guardiant were shown to kill more than 99.9% of SARS-CoV-2, the virus that causes COVID-19. The demonstrated antimicrobial efficacy remained even after tests simulating six years of scrubbing and designed to account for the cleaning that a surface could be subjected to over time.
Corning is working alongside PPG as we seek EPA registration for PPG's paint product formulated with Corning Guardiant. Corning Guardiant contains copper, which has been shown to exhibit antimicrobial efficacy when applied to a surface, consistently reducing germs on the painted surface within two hours of contact. PPG believes that this new product, which will be made available subject to EPA approval, will provide a useful tool in the fight against the COVID-19 virus and other viruses, like the seasonal flu. We understand that now more than ever, our customers are seeking multiple layers of protection as they navigate the COVID-19 pandemic, and we're proud to partner with Corning to continue innovating and creating solutions that address our customers' greatest needs.
Currie, PPG Paints: In June 2020, PPG launched a new super-premium, stain-resistant interior paint featuring proprietary technology that integrates PPG stain-proof, soft-touch coatings technology used on premium electronic devices and automotive coatings technology that makes car coatings tough and scratch-resistant. It is engineered to form a barrier against the toughest stains, holding them at the surface of the paint film. The product allows stains to be washed away easily with gentle all-purpose cleaners and reduces the need for abrasive sponges and cleaners that remove paint and leave unsightly marks. It is ideal for high-use spaces, like kitchens, bathrooms, and playrooms.
Martins, Benjamin Moore: More recent regulatory guidelines towards decreasing carbon footprint continue to drive innovation. For us, technology developments that solve problems and result in better application and product performance continue to be of most importance. For example, we have developed a premium waterborne alkyd paint that levels and cures similar to an alkyd but with the application and clean-up of a water-based paint and a bonding primer designed specifically for hard-to-coat surfaces such as glossy tile, vinyl, fiberglass, galvanized metals, and more.
Q. What specific recent technology developments have been most important for interior floor coatings?
Conlon, Alberdingk Boley: Developments in urethane technologies have boosted performance in one-component coatings to pass Maple Flooring Manufacturers Association specifications. Other advances include reducing toxicity ratings in 2K systems through solvent and secondary crosslinker/hardener selection and new urethane products with non-hazardous amines.
 Vogel, BYK: There is still the trend in the floor coating industry to reduce the VOC content or to switch to more eco-friendly coating systems. Technically driven aspects like scratch and abrasion resistance are important for industrial flooring. BYK has developed new additives that address both needs.
Weinmann, Hexion: For interior floor coatings, high-performance waterborne epoxy systems reduce VOC emissions, dry more quickly, and develop faster hardness than formulations based on liquid epoxy resins. For solvent-free flooring coatings, there are new epoxy systems that prevent osmotic blistering and solvent-free curing agents that are specifically designed to reduce indoor air emissions.
Law, allnex: The growing preference for water-based options has led to increasing use of polyurethane dispersions (PUDs) or hybrid options with similar or superior performance to traditional solvent-based urethane alkyds. Also, two-component waterborne urethane coatings have made inroads in this market offering improved mechanical and chemical resistance properties, especially for demanding applications like high-traffic areas.
Reinstadtler, Covestro: One of the top unmet needs shared by both facility owners and contractors is the ability to apply a high-performance floor coating with minimal odor to avoid disrupting building occupancy. When asked specifically whether they are concerned about VOC or odor, the answer is typically: "There's VOC and there is stink. If the contractor can buy it in my region, it meets the VOC standard. It is the stink that I am worried about."
To that end, Covestro has developed a low-viscosity polyaspartic resin that allows for the formulation of ultra-low-VOC, 100%-solids polyaspartic floor coatings with minimal odor when applied and a 2K waterborne polyurethane coating technology that enables coatings with less than 15 g/L VOC and extremely low odor during application and cure yet still provide excellent abrasion, chemical, and scratch resistance.
Desrats, Clariant: Color stability has long been an area needing improvement in solventborne epoxy-based floor coatings. Through our screening process, we have identified combinations that prove to be synergistic in providing color stability, resulting in reduced yellowing.
For interior waterborne clearcoat flooring systems, we recommend a 2:1 combination of UV absorber and HALS ready-to-use, easy-to-incorporate, and label-free solutions that carry the Clariant EcoTain™ label for sustainability.
Niederleitner, Clariant: Clariant has also developed easy-to-incorporate, biobased additives suitable for use in UV and 100% waterborne systems that show improvements in scratch resistance without reducing the coefficient of friction (COF). This is good for floor coatings where for safety reasons a low COF should be avoided or where a manufacturer would like to use materials based on renewables to imitate wooded structures or to make the floor more resistant against wear.
Roidot, Arkema: For concrete floors, customers want 2K performance in a 1K formulation—increased adhesion, chemical resistance, and hardness. They also look for ease of application with minimal or no floor preparation. Additionally, hardness and wear resistance are key. As with all coatings, sustainability is a key driver in this segment.
Landis, PPG: Due to the pandemic, more people are spending additional time at home, and many homeowners have turned to DIY projects to create a space that makes them feel comforted and that feels more spacious. In addition, during the pandemic, many DIYers are shifting away from once-popular gray stains, and instead are choosing warmer, comforting, earthy-toned stains that help them feel connected to nature, especially while continuing to shelter-in-place. Warmer wood tones instantly make any space feel more organic and lived-in—characteristics that are fueling the momentum behind this growing trend.
PPG recently introduced a full lineup of interior wood-stain products, including an oil-based interior stain with an advanced color penetration formula that evenly penetrates the wood surface; an interior/exterior no-drip, slow-flowing gel stain intended for wood, metal and fiberglass; a fast-drying, low-odor, water-based interior wood stain offering a rich and even color in just one coat; polyurethane coatings with advanced scratch resistance for long-lasting protection of wood surfaces, including one that dries in two hours; and a interior/exterior spar urethane the repels moisture and resists fading, discoloration, cracking, and peeling.
Ardid, PPG: In September 2020, PPG announced the launch of PPG Flooring coatings, a comprehensive line of coating systems (primer, base, and topcoats) tailored to provide optimum performance based on the specific work environment. Users can choose from four flooring coating systems—general purpose, wear-resistant, chemical-resistant, and urethane cement—with additional customization options.
Contractors and facility managers want to be confident that they are using a flooring product that will deliver optimum protection for their operating environment, and PPG Flooring coating systems include products that are specifically engineered to work together and deliver benefits such as resistance to impact, abrasion and certain chemicals. PPG's goal with this new, expansive line was to make specification quicker and easier for flooring customers.
All PPG flooring coating systems are designed for durability, ease of installation, and low VOCs. For floors in industrial environments that present specific challenges, such as significant moisture issues or quick return-to-service requirements, PPG offers a moisture-mitigating primer and polyaspartic coatings that are engineered to work seamlessly with the PPG Flooring coating systems. A variety of decorative-flake options are also available to add color and hide concrete imperfections.
Q. What recent specific technology developments have been most important for exterior vertical and horizontal coatings?
Law, allnex: Maintenance of aesthetics is the general trend whether through increased dirt pickup resistance, reduced dark color fade, and overall higher durability. This also supports a trend to higher sustainability within the industry as coatings maintain their functionality and aesthetics over a longer lifespan before the need for recoat.
Roidot, Arkema: One of the most important factors is wear resistance and protection of the material being coated from aging due to UV light and exposure to water. Here again, there is a continued need for sustainable latexes and waterborne alkyds that can be formulated at lower VOC levels while providing excellent adhesion and long-term durability, including better long-term color and gloss retention while maintaining the look of a cleaned surface.
Venturini, Sun Chemical: For exterior coatings, resistance to bleach and light fastness have been two key areas for improvement. Alkaline resistance of metallics for exterior architectural has been a key target for years. We have developed encapsulated pastes and powders that provide superior resistance to alkali and acid staining with minimal impact on the optical properties of the base aluminum flake and opacity. When used with Sun Chemical's polysiloxane-acrylic hybrid resins, formulators can produce an exceptionally durable, stain resistant, and self-cleaning coating.
Conlon, Alberdingk Boley: Advances in DPUR, gloss retention, and resistance to surfactant leaching while maintaining adhesion and stability over a broad range of substrates have been significant in recent years. Polymers that balance film hardness and adhesion while maintaining efflorescence, water, and scuff/mar resistance have advanced the performance of single-component waterborne concrete and masonry finishes.
Vanaken, Hexion: European legislation on certain in-can biocides (e.g., MIT) provided significant challenges. Non-biocidal solutions include formulating binders at high pH to inhibit growth of microorganisms. Separately, most waterborne systems used in elastomeric roof coatings are based on acrylic emulsions, but there is demand for improved performance, mostly in the areas of increased ponding water resistance and adhesion to roofing substrates, such as TPO and EPDM. Hexion has developed a vinyl ester-modified acrylic resin technology that reduces the water absorption of the roofing membrane while providing good adhesion to TPO.
Bauer, Michelman: Ease of application/formulation and longevity drive innovation and advancement in exterior horizontal coatings. Longevity is important because deck owners prefer to re-stain three to four years versus yearly. In Europe; some producers offer a 10-year warranty. DIY consumers continue to look for water-repellency, excellent DPUR, and non-drip coatings. They are also looking for additives or modifiers to enhance durability of color, appearance, and the overall performance of adhesion.
In terms of technology, water-reducible alkyds and/or acrylic hybrids are optimizing durability and penetration capabilities. Studies are also underway to see if improving rheology improves brushability, and if coatings can be successfully applied under non-ideal conditions, such as wet wood.
Q. Have there been any recent developments specifically relating to commercial/institutional coatings?
Reinstadtler, Covestro: Similar to the healthcare industry, commercial building interior surfaces are under constant attack. However, the mode is different than healthcare and is less dependent on disinfection chemical attack and more about the daily wear and tear by building occupants, intended use, and exposure to cleaning and staining agents. Many specifiers and decision makers, being aware of the higher properties of 1K and 2K polyurethane solutions in adjacent market spaces, have prescribed the use of these types of coatings in high-traffic, high-touch areas of commercial spaces such as hotel foyers, stadiums, schools and universities, transportation hubs, restaurants, and other hospitality venues.
Law, allnex: For commercial and institutional coatings, the demand has again been a driver, along with the evolution of low-viscosity, rapid-cure 2k replacing traditional 2k isocyanate-cured coatings. In Europe, concerns about longer-term emissions from coatings and the effect of indoor air quality have led to the development of a new generation of binders that require even fewer coalescing agents to be added to waterborne paint formulations. Traditional water-based decorative coatings, meanwhile, are trending toward antimicrobial coatings for medical facilities and public spaces.
Conlon, Alberdingk Boley: The latest developments in this space have resulted in 1K systems meeting the performance properties where historically 2K systems were used. These new products are meeting the market demand for no odor, extremely high chemical resistance to aggressive cleaners and sanitizers, stain resistance, and washability.
Weinmann, Hexion: For institutional coatings, ultra-low-VOC systems that have been specifically designed for superior performance and gloss development have been recently introduced. For instance, Hexion offers next-
generation waterborne epoxy products that do not contain any coalescing solvents but still provide a high level of performance.
Bauer, Michelman: Biocide availability and more restrictive legislation on biocides such as isothiazolinones (BIT, MIT, etc.) for toxicological reasons are causing reformulation of paints and coatings for the institutional/commercial market as well as other applications. This limitation presents new technology opportunities, but it can also present performance challenges for the formulator.
Separately, advances in rheological modifier technology continue to be prevalent in the industry and reducing the need to use cellulosic thickeners that lead to substantial amounts of splatter and dripping. Formulators can now develop coatings with performance attributes such as coverage with one-coat application, scuff resistance, better durability, smooth finish, and uniform appearance and color.
Gilbert, Behr Paint: In 2020, Behr Paint Company released a new high-performing, stain-blocking paint and primer that provides a scuff-resistant finish in multiple sheens. It is also GREENGUARD® Gold Certified.
Roidot, Arkema: Late in 2020, Arkema introduced a new vinyl acrylic for interior paints that can meet high-performance and institutional Master Painters Institute (MPI) specifications. The company also launched an alkyd emulsion containing 97% biobased content that can be formulated into wall paints. This product can help formulators adapt to many sustainable construction sustainability models, such as LEED and BREAM. Arkema is also working on new waterborne products that offer improved corrosion resistance and are ideal for applications where a single coating is used across multiple substrates, such as wood and metal.
Q. What do you believe are the most important unmet needs that remain today in architectural paints and coatings? Are there any potential solutions in development that might come to market in the near future?
Vanaken, Hexion: Rather than specific unmet needs, formulators and end-users are looking for increased functionality. A single, easy-to-apply product that can do it all with features such as air-purifying, easy-clean, innovative color effects, etc. With the current COVID epidemic, I expect technologies that enable efficient antiviral and antimicrobial coatings to also gain in importance.
Law, allnex: COVID-19 will continue to drive development of specialized functional polymers and additives that will contribute to long-term antimicrobial and antiviral coatings, while drivers to a more sustainable and circular economy will see polymers with a high-biobased content become more widely available.
Reinstadtler, Covestro: The topic of lowering VOCs and odor will dominate coating-formulation discussions going forward as federal, regional, state, and local regulation targets continue their march downward. The industry will need to dedicate resources to optimizing existing and developing new raw materials and formulas that satisfy new future lower-VOC requirements. In addition, exemptions on specific solvents, often deployed to meet viscosity needs, are being reconsidered at a regional level which could further challenge existing technologies in architectural as well as protective and marine corrosion coatings. Covestro is focused on new technologies and materials that would enable future coatings to achieve more stringent VOC requirements without sacrificing application ease or the high performance expected from polyurethane and polyaspartic coatings.
Bauer, Michelman: The industry is working towards removing "bad actor chemistry" from coatings. Although the introduction of environmentally friendly materials is vital for the industry's future, the performance of these products is not yet equivalent to solvent-based products. For example, the performance, ease of application, and penetration of waterborne products are not consistently equivalent to solvent-based products. Even though U.S. producers would prefer to switch to waterborne systems for low VOC, the United States market is about 40% solvent-based because professional contractors prefer the performance of solvent-based products. The transition to waterborne or other environmentally friendly systems will only happen when they perform the same as or better than solvent-based products.
Avci, Solvay Novecare: Finding improvements to issues of water sensitivity (surfactant leaching, etc.), film softness, and DPUR is also an obstacle that the industry still needs to overcome. I believe the issue of water sensitivity could be improved with new binder technologies as advances continue to be made in both emulsifiers and functional monomers.
Prock, Clariant: Biocide-free paints still remain a huge topic, expanding not only into final paints but also pigment concentrates. Especially in situations like point of sales tinting, novel concepts are necessary to address these challenges.
Desrats, Clariant: Clariant is developing light-stabilizer solutions to improve the service life and durability of low-temperature cure powder coatings for façades and window frames. Other unmet needs that will continue to be explored by Clariant include solutions to prolong the lifetime of wall paint and to help keep paints fresh for longer.
Prock, Clariant: There is a lot of current discussion regarding TiO2 in coatings and the potential health issues its use may present. As a result, we can expect to see an enhanced focus on developing alternative solutions to open up options for achieving whiteness and opacity in paints.
Roidot, Arkema: There are several areas where improvements in coating performance are still needed. Some examples include robust exterior coatings that can be applied to non-prepared substrates, damp substrates (wood or concrete), weathered substrates, etc.; chemical resistance in low-VOC coatings for floors; improved energy efficiency for decks and siding; more use of sustainable biobased or recycled raw materials; and broader application windows for waterborne coatings enable all-weather application.
Conlon, Alberdingk Boley: Two challenging unmet needs in the market remain in the exterior horizontal segment. Customers continue to ask for "2K epoxy" performance in a one-component waterborne system for garage floors. There has been great advancement, but we still need to find a solution to the toughest properties, such as hot tire pickup. The same challenge holds true for waterborne exterior, semi-transparent deck stains. There are many great products on the market, but none offer the penetrating protection and durability of solvent-borne linseed oil stains. We have technologies under development, and on exposure, targeting these unmet needs.
Q. What do you see as the biggest challenges in the architectural paints and coatings sector over the coming years?
Conlon, Alberdingk Boley: In the short term, demand for antibacterial, odor-free, and air cleaning paints will continue to grow. Long-term challenges will be the shift to renewable resources and a lower carbon footprint, which will be accelerated by an increasing shift away from fossil fuels.
Vogel, BYK: Due to regulations, it could be that the broad raw-material base will be limited, reducing the current level of freedom paint formulators have today. Additives, by providing special properties, can replenish some of the lost formulation freedom. This issue is important because due to increasing competition, paints will be differentiated by performance and additives can support improvements in performance, such as the durability of paints.
Bauer, Michelman: As regulations get tighter around materials, more demand will be placed on resin and additive suppliers to create new materials that can close performance gaps. This challenge of balancing regulatory requirements with consumers' performance and cost expectations will be one of the industry's primary challenges throughout the next few years.
Roidot, Arkema: Sustainability continues to drive innovation in the industry. Arkema is continually looking to help formulators optimize cost and performance in coatings with better sustainability and operations with lower carbon footprints. Additionally, formulators are always tackling the challenge of developing longer lasting durable coatings that maintain aesthetics longer and better appeal to property owners. In the United States, there is also always a need to develop products that can help companies win MPI bids with the best cost/performance balance.
Law, allnex: Expectations will increase for products with even greater multifunctionality. There is also a drive for the industry to show leadership in a more sustainable future with greater use of biobased materials, but at a price that formulators are willing to pay for materials and end-users are willing to pay for coating products. The transition from niche to mainstream will not be easy, partly because feedstocks must not impinge on existing food chains, or otherwise these solutions will not be sustainable.
Venturini, Sun Chemical: The COVID-19 pandemic has created a high level of uncertainty in the world and has shed light on weaknesses or overdependence of supply chains for key raw materials. At the pigment level, we expect more strategic buying where paint producers will source raw materials from multiple regions. Evaluations of supply partners will include understanding their ability to survive difficult times such as these. Some smaller, regional suppliers without an extensive, diversified supply chains are more vulnerable.
Overall, there will be a stronger priority in determining the reliability of pigment suppliers and their ability to provide materials through regional disruptions. Diversifying supply chains will be one of the many challenges the industry needs to address.
Niederleitner, Clariant: At the consumer level, COVID-19 has forced people to spend more time at home, causing people to put more thought into—as well as demands on—their at-home environment. This trend, including for working from home, may continue, and could well impact on the choices consumers make with regards to building and decorating materials.
Prock, Clariant: Meeting the increasing demand for sustainable solutions, especially expanding now from binders into additives, will definitely be a challenge with regards to realizing the economics of the demand, too. At the same time, we also need to realize new developments that enable reduced paint maintenance, higher performance and durability, and meet ecolabel considerations. The combination of these factors is tough and leaves a lot of room for further additive and paint improvements. We are excited to support the industry in addressing these challenges.
CoatingsTech | Vol. 18, No. 4 | April 2021