ACA Economic Climate Survey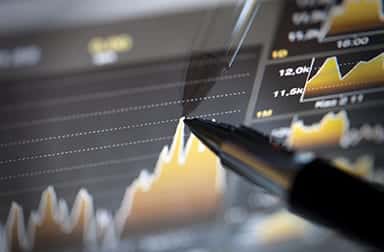 by Allen Irish, American Coatings Association
Economic Backdrop to the ACA Survey
As the coatings industry moves into 2016, it continues to see solid, albeit not spectacular, growth. The U.S. economy has likewise experienced moderate growth since the end of the recession, with quarterly GDP growth rates typically falling in the 2–3% range, accompanied by continued low measured inflation. As this article was written, the markets continue to anticipate the Federal Reserve beginning the process of raising the benchmark rate from near zero, but the Fed seems reluctant to pull the trigger on a rate hike. Other significant market conditions that are affecting the economy in late 2015 are a strong dollar, as well as low energy costs that are being driven by a significant increase in U.S. crude oil and natural gas production over the past few years.
The National Association for Business Economics (NABE) compiles a consensus of macroeconomic forecasts from a panel of 50 professional forecasters. The NABE panel predicted, in its October 2015 forecast, that GDP will grow "2.5% net of inflation on both an average annual basis and a fourth quarter of 2014 to fourth quarter of 2015 basis, a slight increase from the forecast in the previous survey conducted in June." The NABE panel forecasts growth to marginally improve to 2.7% in 2016. This growth rate is comparable to that seen in the period after the recession ended in 2009, as shown in Figure 1.*
*To view all figures and ACA Survey Overview, request a pdf of the article (publications@paint.org), or download the CoatingsTech mobile app to access the interactive digital version of this article. 
In terms of the major demand drivers for coatings, construction metrics remain strong, especially housing starts. According to the NABE panel forecast, housing starts are expected to increase from 1.0 million units in 2014 to 1.1 million units this year and 1.3 million in 2016. Overall, construction spending has recovered since the depths of the recession, but as shown in Figure 2, has not yet returned to the levels seen during the housing boom, with the residential portion of construction spending remaining well below the peak in 2006 (although nonresidential spending has remained fairly steady during the entire period).
However, the NABE panel is somewhat less bullish on industrial production, as it lowered its expectations for 2015 industrial production growth from 2.3% to 1.7%. Many accounts have attributed a disappointing pace of U.S. export growth in 2015 to the strength of the U.S. dollar and the economic weakness of U.S. trading partners. The NABE panel's view was that the weakness of U.S. trading partners was the more significant factor in weak export growth.
The U.S. coatings industry similarly has seen steady growth since the end of the recession in 2009, and although value has exceeded pre-recessionary levels, overall volume of U.S. coatings industry production remains below the peak years of the mid 2000s, as shown in Figure 3.
2015 ACA Economic Climate Survey
ACA has periodically surveyed its business leaders about their perceptions about current conditions and their expectations going forward for the coatings industry and the overall economy, and following the 2014 survey, ACA again conducted an economic climate survey in September of 2015. Industry participation in this survey continues to be good: in all, 59 ACA members participated in this undertaking, with approximately 41% of respondents representing coatings manufacturers, 41% supplier members, and 18% from distributors and other members.1 Of the coatings manufacturers, approximately 74% market their products nationally, with the remainder being regional players, and the mix of large and small-to-medium companies shows about 52% having sales exceeding $100 million, and about 48% below that line. Supplier and distributor participants were similarly representative, with about 42% selling in excess of $250 million into the coatings market, and the rest below that figure.
The industry context in which the 2015 survey was conducted is not only the relatively steady pace of the recovery since 2009 discussed above, but also the generally strong growth in coatings production that the industry has experienced during the past few years. The coatings industry grew 2.5% in volume and 2.2% in value year over year in 2014 with all three segments (Architectural, OEM, and Special Purpose) showing increases in volume and value. The industry has grown from under $18 billion in 2010 to over $22 billion (projected) in 2015.2 The responses to this survey, particularly the projections for future growth, should be seen in the context of a number of years of sustained and solid industry growth.
Views on Current Conditions Compared with Previous Years
Overall, the respondents in this year's survey provided a somewhat less optimistic outlook for the industry than did the respondents in the 2014 survey.3 This year's survey saw manufacturers and suppliers4 expressing mixed views on current (2015) conditions versus a year ago, with coatings manufacturers expressing a noticeably more positive outlook than did suppliers (Figure 4). Slightly higher numbers of 2015 respondents viewed the current climate as better than a year ago—however, a significant number viewed 2015 conditions as being worse than 2014. Moreover (as shown in Figure 5), the respondents taking the 2014 survey (which was conducted at roughly the same time a year ago), largely viewed conditions as being better than the previous year (2013), and virtually none had viewed them as worse. The 2014 survey, along with expressing a more positive view of current conditions than this year's survey, also showed suppliers as having a more positive view of then current conditions than did coatings manufacturers—the opposite of 2015 responses.
In addition to asking both coatings manufacturer and supplier respondents to compare current economic conditions facing their companies to those of one year ago, the respondents were also asked to look back two years and provide their view as to how current conditions were in comparison to two years ago (2015 versus 2013). Again, while the majority of manufacturers, along with suppliers, saw current conditions as either having improved (or at least having stayed the same) over those of two years ago, manufacturers expressed a more positive view on current economic conditions than did suppliers—a reversal of the 2014 survey results in which suppliers saw greater improvement over the two year period (2014 versus 2012). In this year's survey over half of manufacturers viewed conditions as having improved over 2013, while roughly equal number of suppliers saw things as better, about the same, or worse than they were two years ago (Figure 6).
Companies were also asked to provide views on current production volumes versus those of a year ago (with suppliers asked to consider coatings industry customers specifically). This again showed a strong peak around a rise of 1-5%, with suppliers showing a slightly less positive view on this topic (Figure 7).
The 2015 results for this question, as with the question about conditions in general, show somewhat less buoyancy in the industry than did the responses provided by 2014 respondents. As shown in Figure 8, respondents said that current production levels are generally up over last year by a relatively small margin, as compared with those of the prior year. However, comparing this year's survey to the prior year's results (Figure 9) shows a considerably more positive outlook than the 2015 results. It is important to note that this year's numbers still trend in a positive direction, but that they do suggest decelerating growth in production levels for the industry overall.
Future Expectations Remain Positive
Survey respondents were asked, as in previous surveys, about their expectations going forward, both for their company and for the industry as a whole. Despite the deceleration in growth noted above, there remains a fairly strong feeling among respondents that their own company's revenue growth in 2016 will remain fairly strong. Over 70% of coatings manufacturers saw revenue growth in excess of 2%, and suppliers appear to anticipate a rebound from this year, with over 80% expecting revenue growth above 2% (as shown in Figure 10).
As has traditionally been the case in this survey, respondents are slightly less optimistic about the industry as a whole, predicting a slightly lower level of growth in the industry, but still at a relatively strong level. Over 80% of respondents see industry growth exceeding 2% (although only a few respondents foresee industry growth exceeding 5%), as shown in Figure 11. This is a somewhat less optimistic forecast than last year's survey produced, where roughly 20% of respondents predicted sales growth in excess of 5% and no respondents predicted a decline in sales revenue.
One indicator of a possible slowing of demand for coatings that has generally been neutral in prior surveys, but in this year's survey suggests a potentially negative trend, is finished goods inventories (Figure 12). In previous years, most suppliers and manufacturers reported that their finished goods inventories were about the same as they were a year earlier, with relatively small numbers of respondents reporting that they were higher or lower in more or less equal proportions. This year, in contrast, while over half reported "about the same," over 30% of respondents reported that their finished goods inventories were up. The Census data on the overall chemical industry does suggest a rise in finished goods inventories in the chemical value chain over the past year as well (Figure 13). This sort of inventory build might be suggestive of slowing demand for coatings.
Macroeconomic and other threats to the overall U.S. economy were a concern to respondents, as always. Both manufacturers and suppliers agreed that the largest single threat by far was the possibility of a recession in China and/or Europe, with other potential threats falling far behind, as shown in Figure 14. Falling far behind this risk were such concerns as price deflation and an interest rate hike by the Fed.
Responses regarding own company challenges and risks always provide interesting insight into the year ahead. Suppliers and manufacturers were both presented the same list of such challenges and risks, and interestingly, their perspectives varied a great deal (Figures 15 and 16). Manufacturers, as usual, found the current regulatory environment their biggest challenge, while suppliers chose "other" as their biggest challenge (of listed choices, suppliers believed that "excessively lean customer inventories" is the major concern, with regulatory pressures falling behind that). Looking at volunteered supplier responses to "other," many of those focused on currency and foreign exchange issues, soft consumer demand, and the impact of the cost of oil on upstream projects that could impact capacity.
Supply Constraints Increase
This year's survey revealed that coatings manufacturers encountered fewer difficulties in obtaining raw materials than in 2014. Respondents were again asked whether their company had encountered any problems or difficulties in obtaining one or more raw materials during 2015. When asked this question in the fall of 2013, relatively few respondents indicated any issues with raw material availability, while in 2014, that figure had risen significantly over the prior year (Figure 17). This year's survey suggests a reversion to the supply availability scenario seen in 2013. Additionally, while the few companies who reported raw material constraints in the 2013 survey indicated no adverse effects on production, this year's survey revealed that nearly 70% of respondents faced some production issues that arose due to supply chain issues.5
Outlook for Construction and Manufacturing in 2016
Architectural and OEM coatings are largely driven by underlying growth in their end use markets: construction and real estate in the case of architectural coatings, and durable goods manufacturing for OEM coatings. Respondents with involvement in architectural coatings were asked to provide their forecast for construction and real estate markets for 2015. Similarly, those participating in the OEM coatings segment were asked to provide their 2015 forecast for durable goods manufacturing and automotive production.
With respect to architectural coatings, the executives in that market foresee moderate growth for those demand drivers, with a majority of responses suggesting growth either being in the 1–5% range or higher, while a smaller number of respondents predict relatively flat growth or even decline.
Similarly, those executives involved in OEM coatings generally see decelerating growth in both durable goods manufacturing and motor vehicle production (Figure 19). These responses were down from last year's results, which were much more bullish in both categories. However, in contrast to last year's survey, one respondent predicted a drop in production.
Reduced Hiring Ahead?
Many respondents provided their views on the availability of a qualified workforce now and in the future. This year, as last, coatings respondents were asked whether they had expanded their workforce in the past year, and were also asked whether they have had any difficulties in filling positions (whether for new positions or for replacements for departing workers). The answers were less positive in terms of the overall industry outlook, with only a third of respondents reporting that they have expanded their manufacturing workforce in the past year, as opposed to 60% having done so in last year's survey.
On the other hand, companies reported somewhat better results as to the issue of whether they have encountered any difficulties in attracting and hiring qualified manufacturing or production workers to fill any vacancies. While 28% of respondents reported being able to attract qualified workers in the 2013 survey, half of hiring companies did so in this year's survey.
Conclusions
The results of this year's ACA survey, while not as bullish as they were last year, still anticipate a positive direction for the industry, which builds upon unbroken string of growth extending back to 2010. Coatings demand is highly dependent on construction and real estate mobility, as well as manufacturing, and the direction these key components of the economy take is critical to the health of the coatings industry.
ENDNOTES
1 The survey was sent to a select group of senior executives who participate in the ACA Industrial Coatings, Architectural Coatings, and Industry Suppliers Committees, along with other selected members. The survey was conducted online, and all responses to the survey are completely anonymous. Note that since some ACA member companies have more than one representative serving on one of these committees, the number of respondents does not necessarily equate to the number of separate companies represented in this survey.
2 Source: ACA Industry Market Analysis, 9th Edition (2014–2019); The ChemQuest Group.
3 ACA conducted a similar survey of executives in 2014, as well as in previous years.
4 Unless otherwise specified, references to "suppliers" in this report also include distributor respondents.
5 Of the respondents who reported difficulty in obtaining one or more raw materials, most were able to address the issue by substituting a different raw material or switching to a different supplier. However, nearly 30% of the respondents who faced a raw material problem reported that they were unable to fill a customer order in whole or in part and one reported discontinuing or reducing production of one or more product lines.