Highlights from ACA's
2021
CoatingsTech Conference
June 28 – 29, 2021


Wyndham Grand Pittsburgh Downtown | Pittsburgh, PA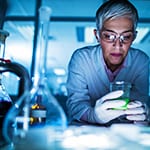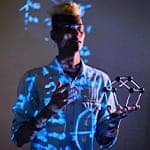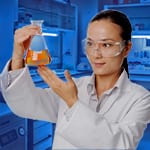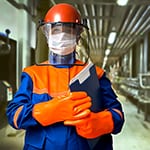 Essential Coatings Technology: Supporting Tomorrow's Sustainable Development Challenges Today
ACA's 2021 CoatingsTech Conference was a remarkable success that brought together members of the coatings industry for two days to learn and share about the industry's latest science and technology developments. The conference embraced the theme, "Essential Coatings Technology: Supporting Tomorrow's Sustainable Development Challenges Today," with a series of specialized lectures and technical sessions. It also offered attendees an unparalleled opportunity to network with peers.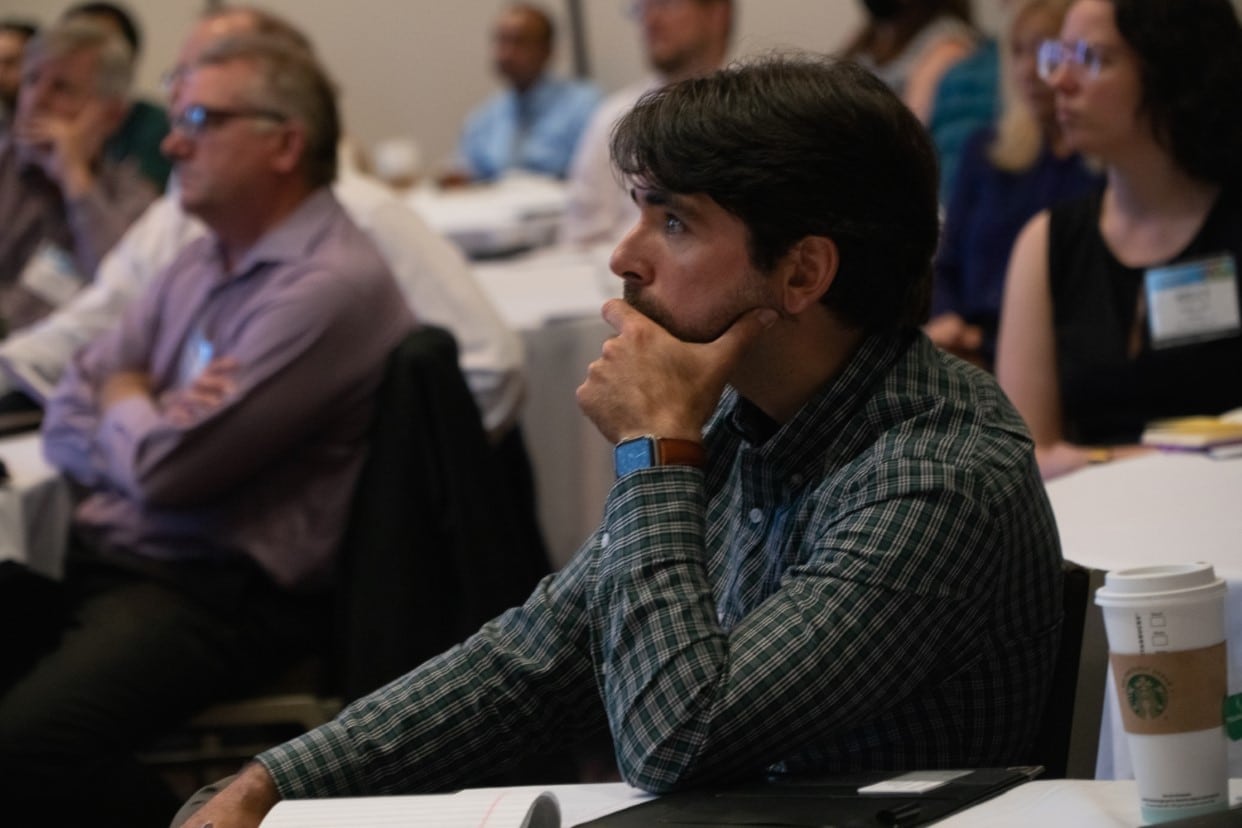 rapt-audience-member (WordPr)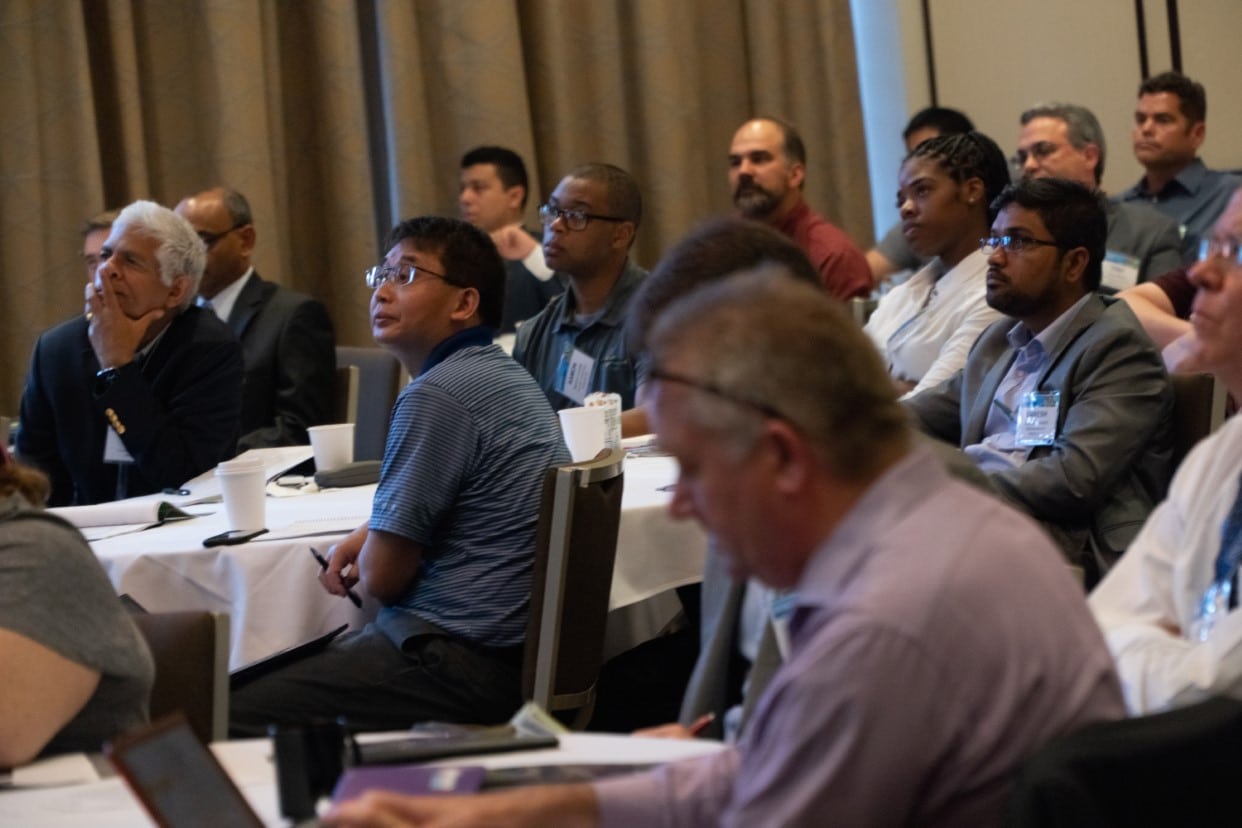 day-1-audience (WordPr)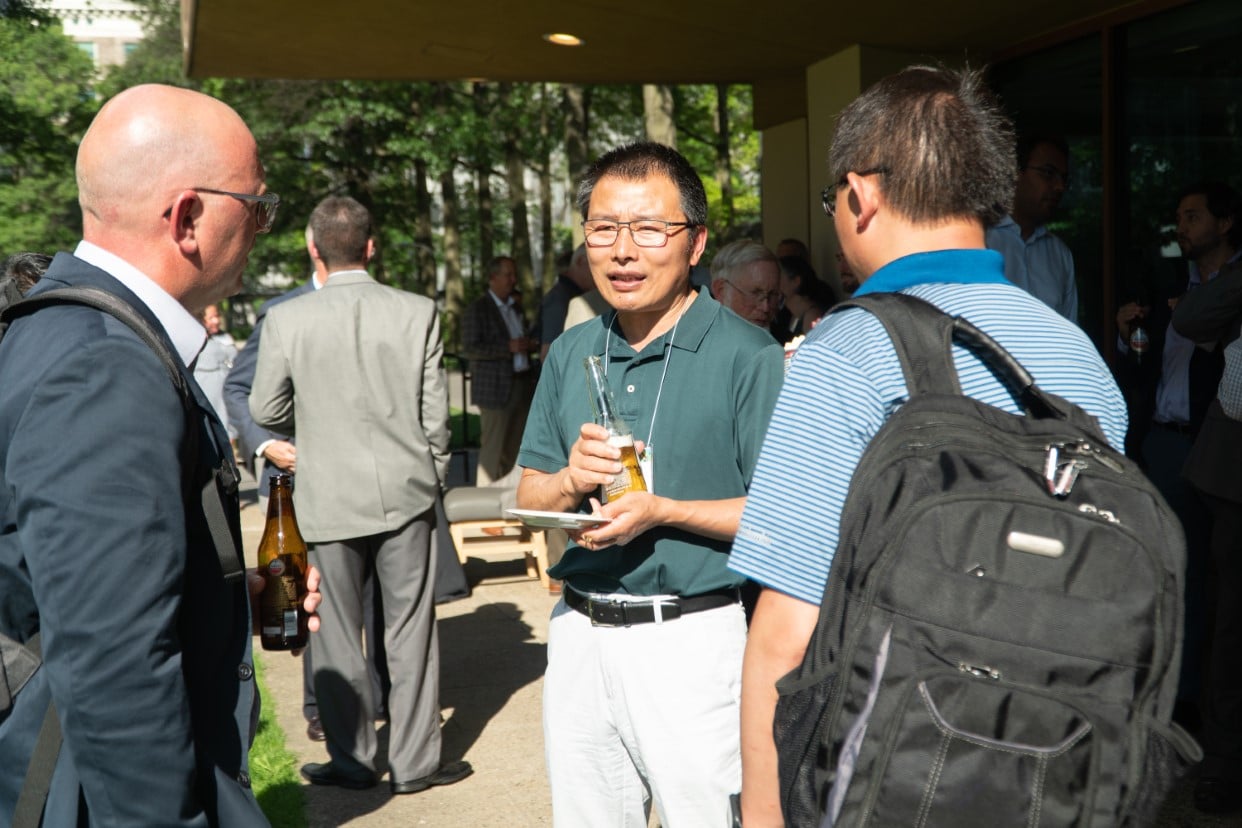 networking-3 (Custom)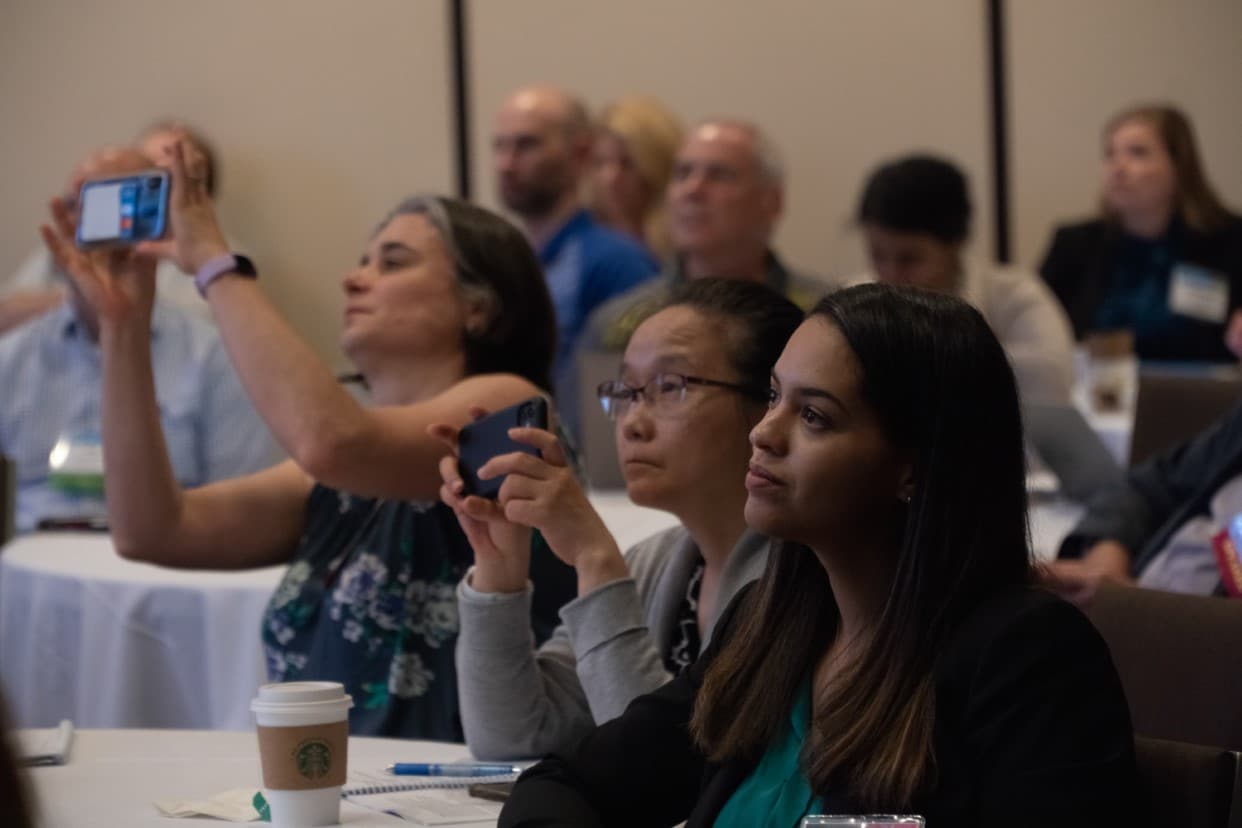 attentive-audience-day-1 (WordPr)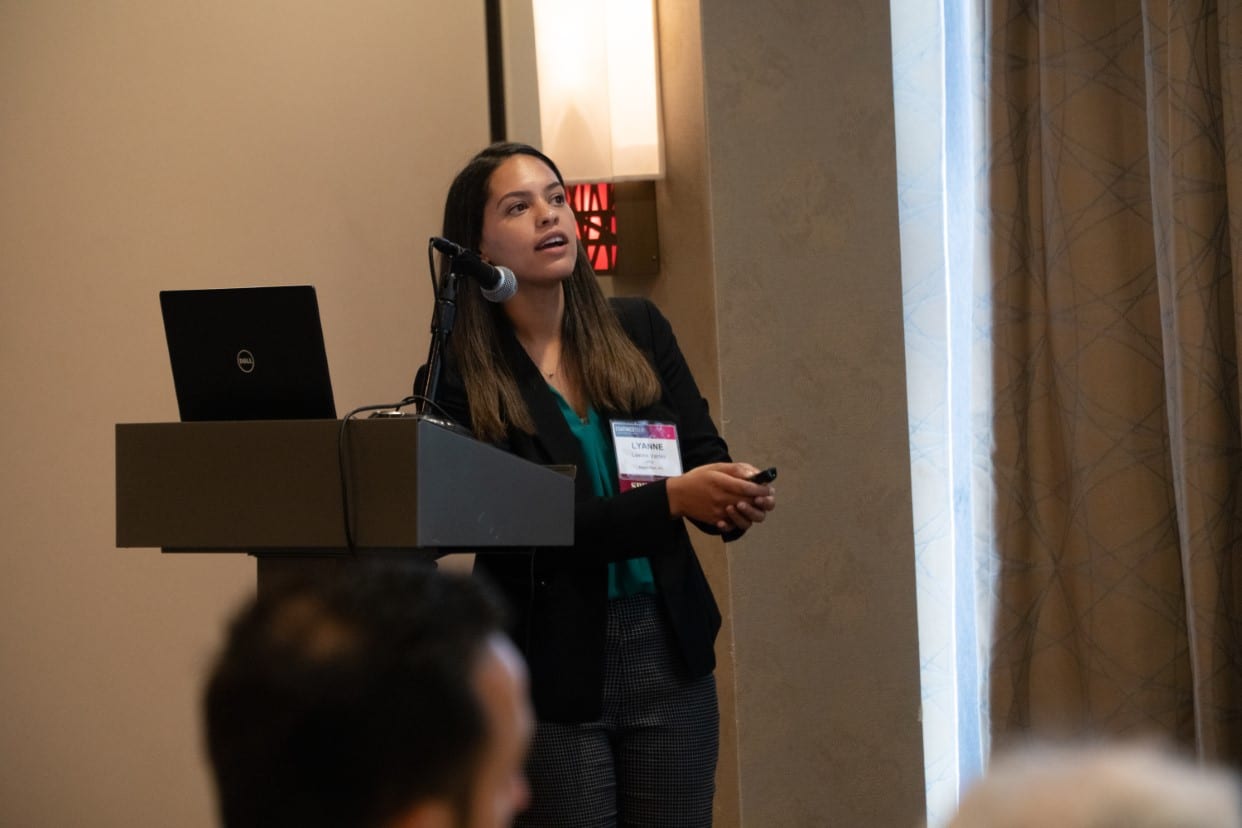 lyane valdez (WordPr)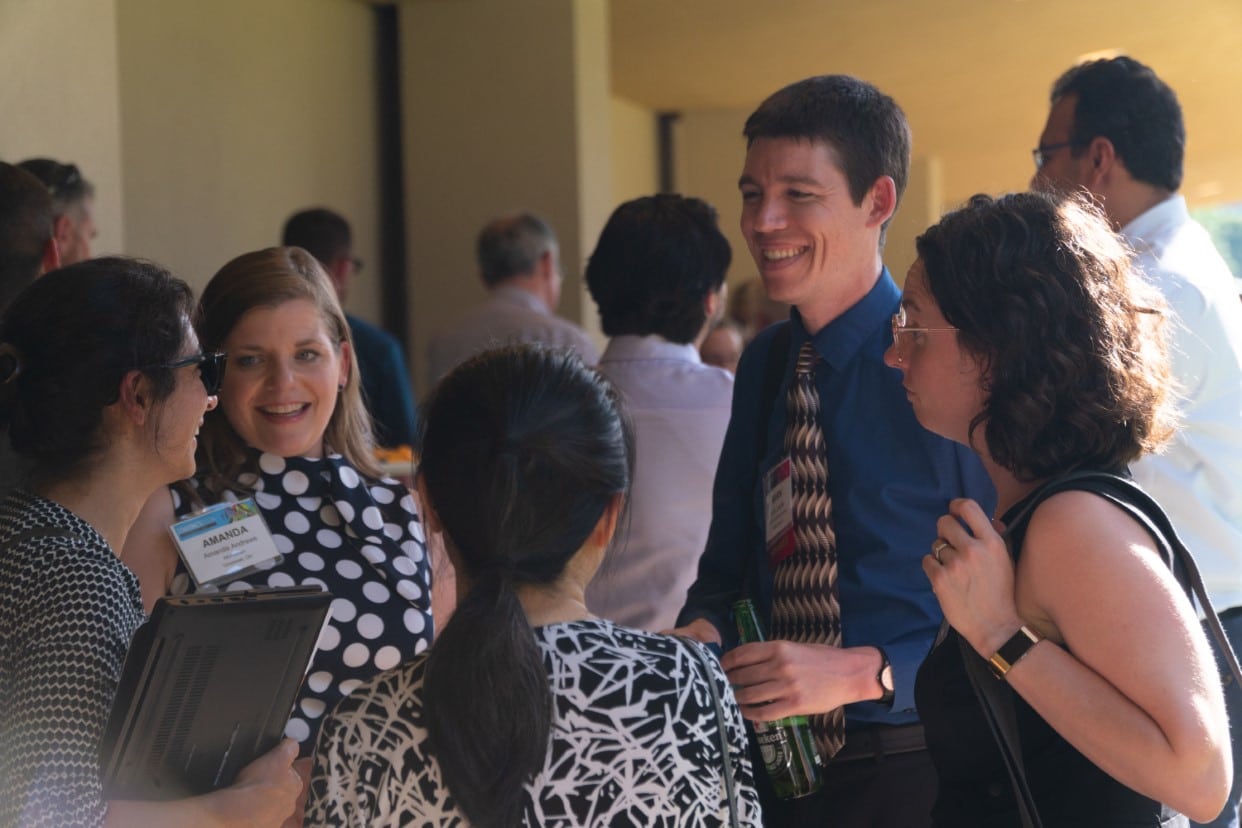 networking-1 (WordPr)
Pre-conference Short Courses
Prior to conference kick-off, ACA hosted a series of specially designed short courses addressing both the fundamentals and emerging developments in coatings technology. These included: "Coatings '101': An Introduction," "Smart & Multi-Functional Coatings," and "Radiation-cured Coatings."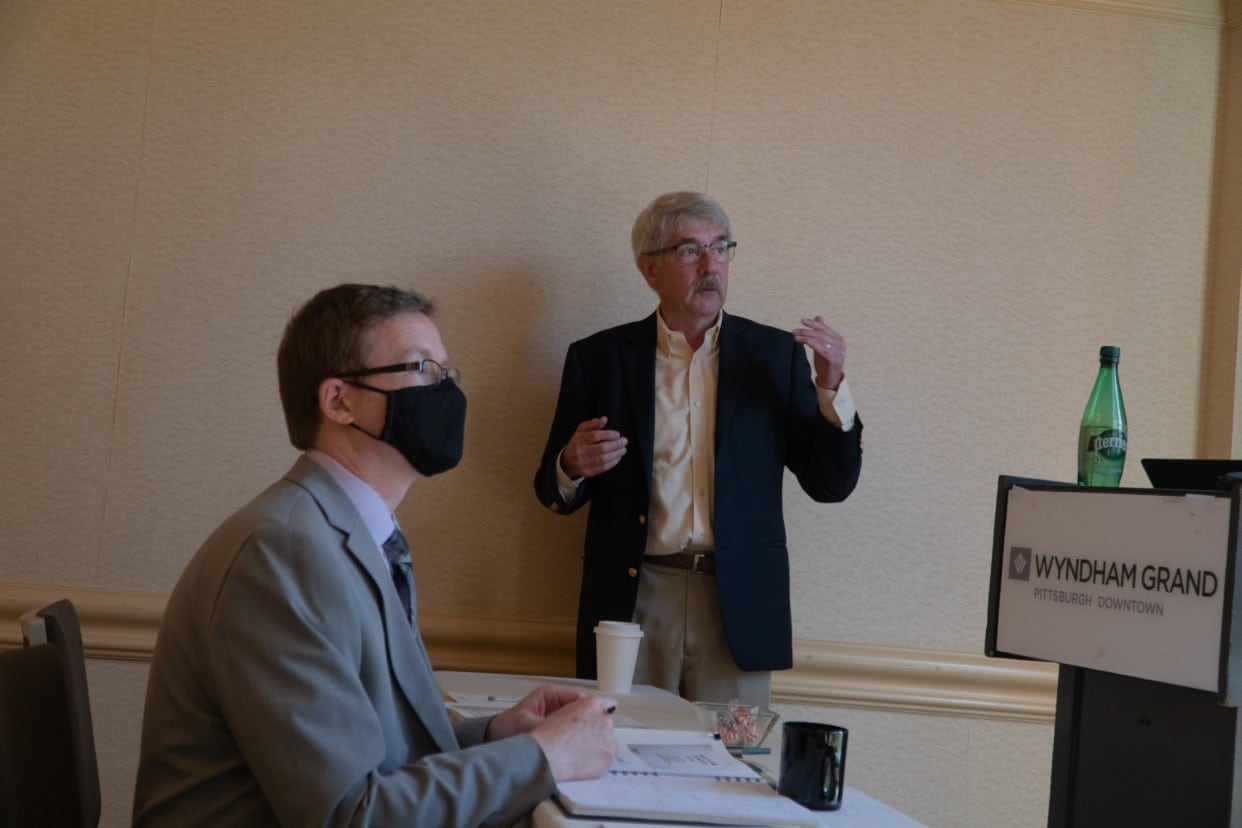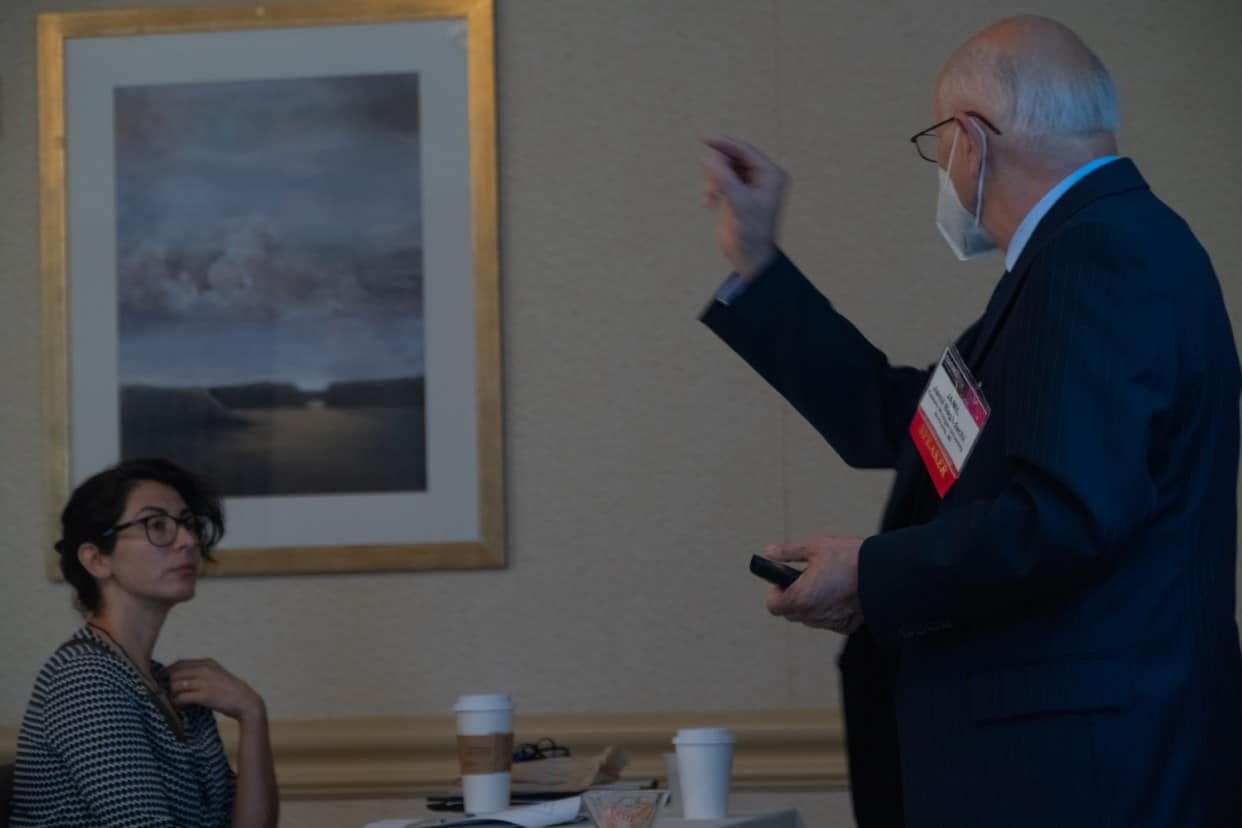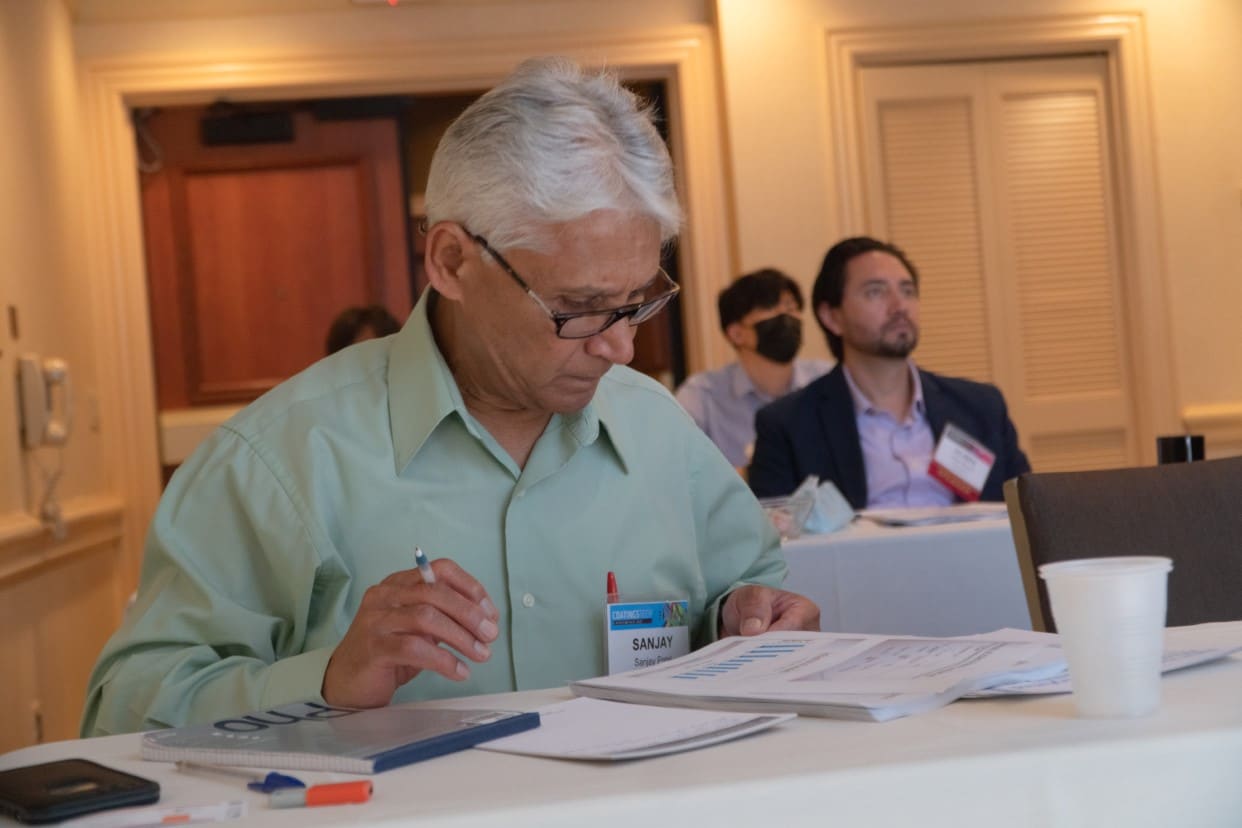 Coatings "101": An Introduction
Ray Fernando
Arthur C. Edward Chair in Coatings Technology and Ecology
California Polytechnic State University
Designed for new coatings technology professionals to provide an introduction to a broad range of practical coatings science for all product categories. Led by notable scientists from industry and academia, this short course advanced application of knowledge on research, development, and innovation challenges.
Smart & Multi-Functional Coatings
Jamil Baghdachi
Professor of Polymers and Coatings
Eastern Michigan University Coatings Research Institute
This short course provided insight on bringing research to market, highlighting the tools and technology used to identify functional needs and apply coatings science to address them. From self-cleaning and direct-resistant technology, to superhydrophobic and ice-phobic films, this course explored the basic research and high throughput assessment tools that assist in breakthroughs.
Radiation-cured Coatings
Michael Dvorchak
Dvorchak Enterprises, LLC, Sponsored by RADTECH
This course highlighted the fundamental principles of free radical chemistry as it centers around 100% solids, UV-cure Aromatic/Aliphatic Polyurethane, Epoxy, Polyester, Polyether oligomers and their use with monomeric acrylates in combination with specific photoinitiators. Focused on how these UV coatings are formulated and used/applied in new and emerging markets, this short course examined some of the newest innovations that offer significant advances for green coatings technologies.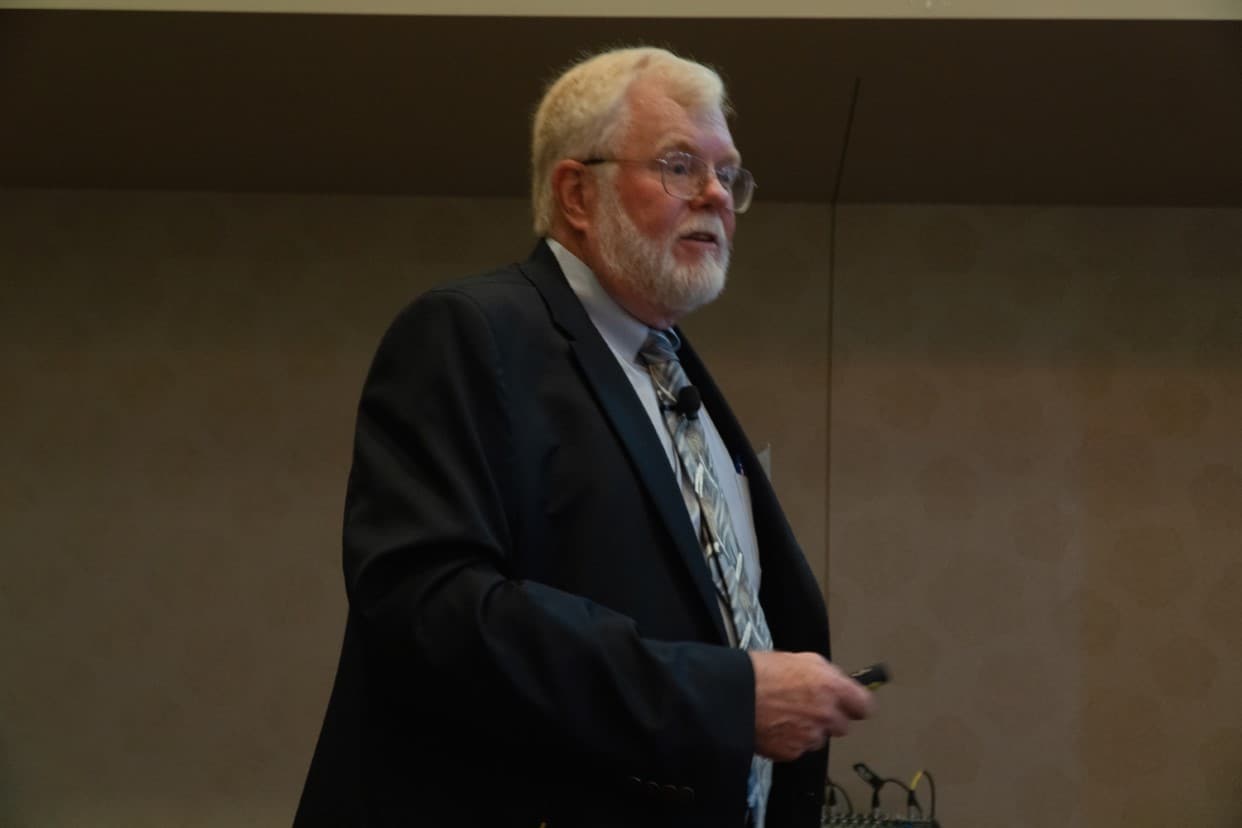 Keynote Address
Dr. Kurt Olson, associate director for the Center for Macromolecular Engineering at Carnegie Mellon University, delivered the conference keynote address, " The Role of the Coatings Industry in Attaining Global Sustainability." Olson addressed specific actions the coatings industry can take to impact the world's global need for Sustainability, examining the role of coatings and coatings development in the profitable attainment of a more balanced ecosystem, both now and in the future.
Concurrent Technical Sessions
Following the keynote address, the event's technical conference opened with a two-day, multi-track concurrent format. Attendees customized their conference schedules and experiences, with some 25+ technical sessions to choose from, covering six topic areas: • Novel Applications • Analytic Methods/VOC • Test Methods • Bio-based Materials • Resin Technology I • Resin Technology II • Industry Innovation.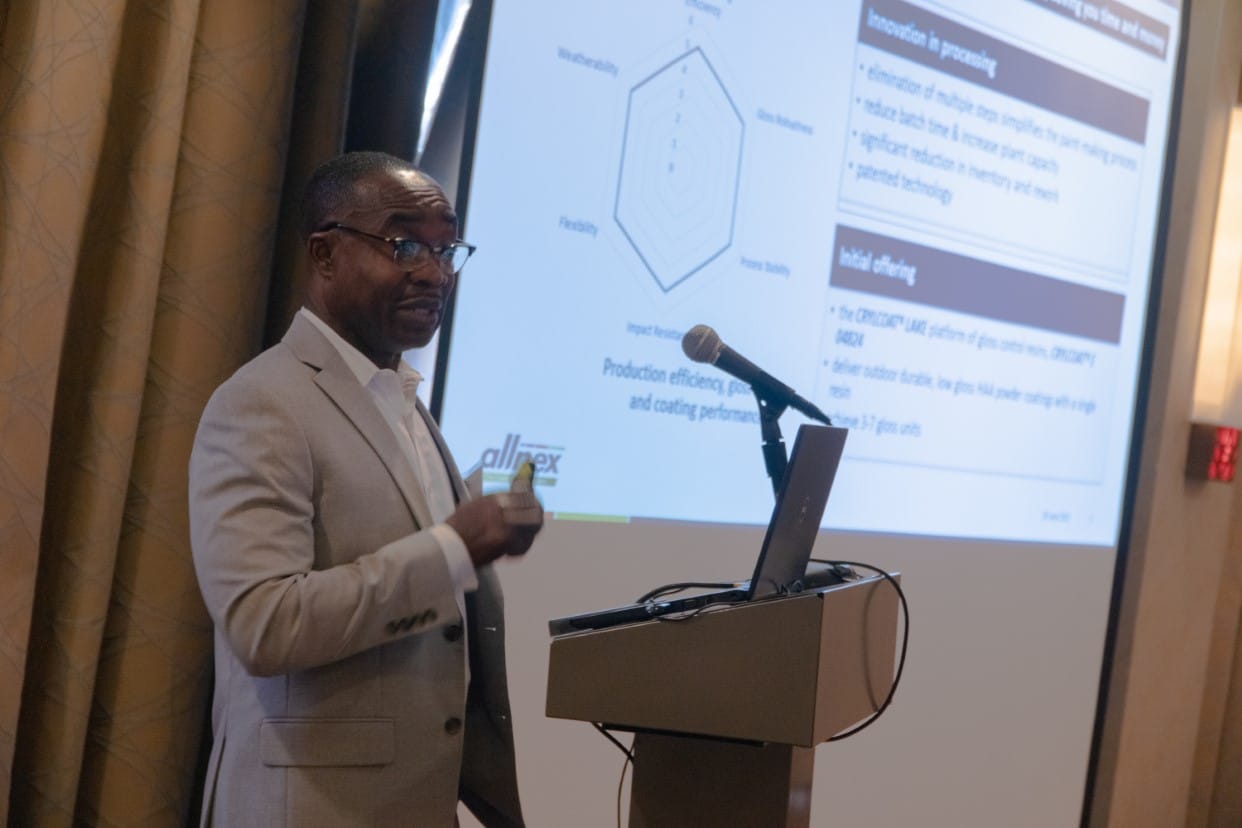 cal-ezaagu (WordPr)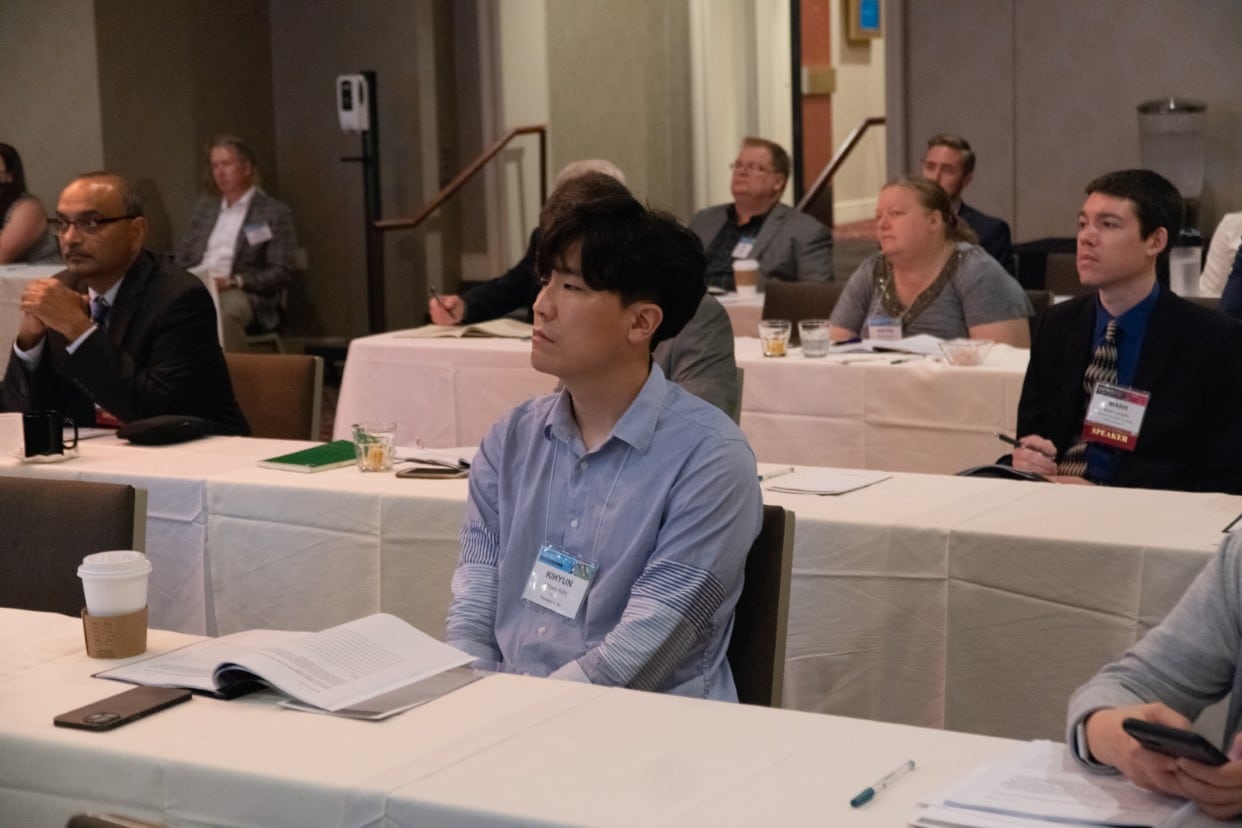 audience-cal-ezagu (WordPr)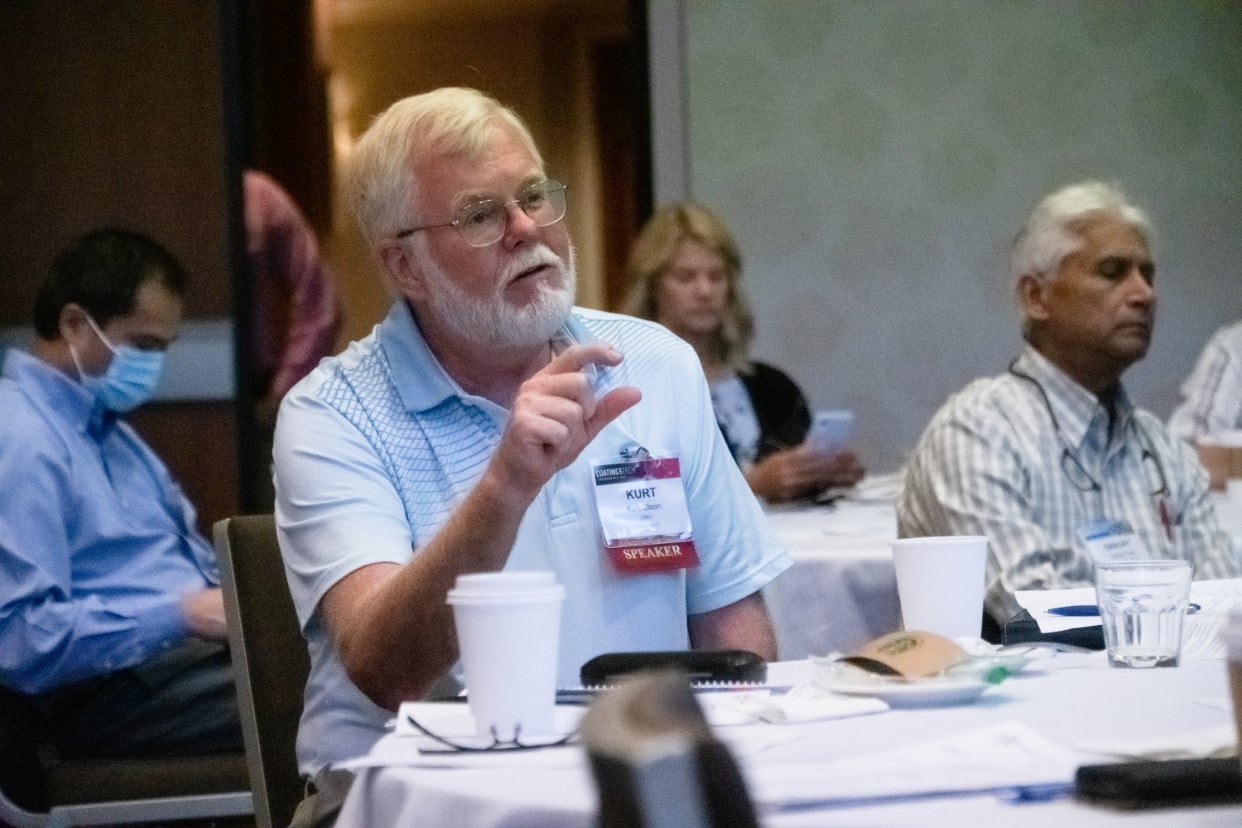 kurt-olsen-speaker (WordPr)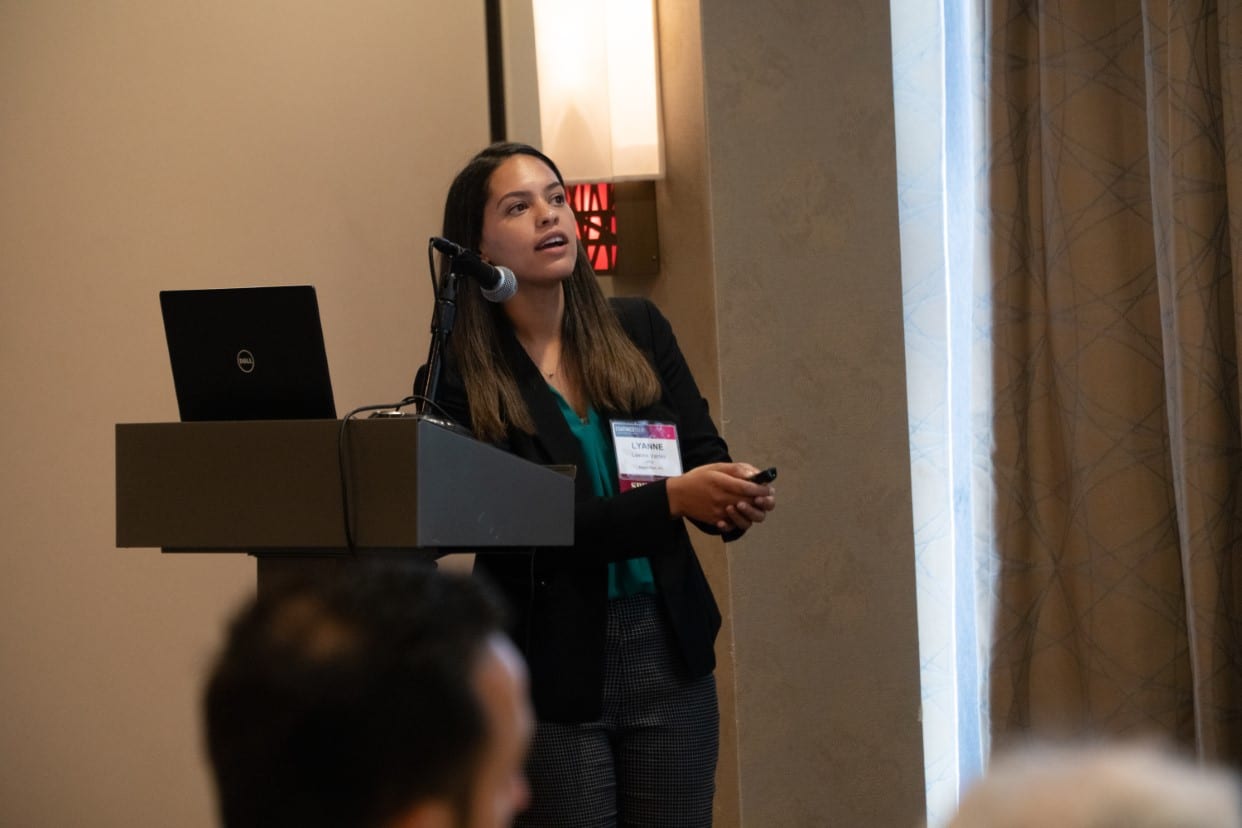 lyane valdez (WordPr)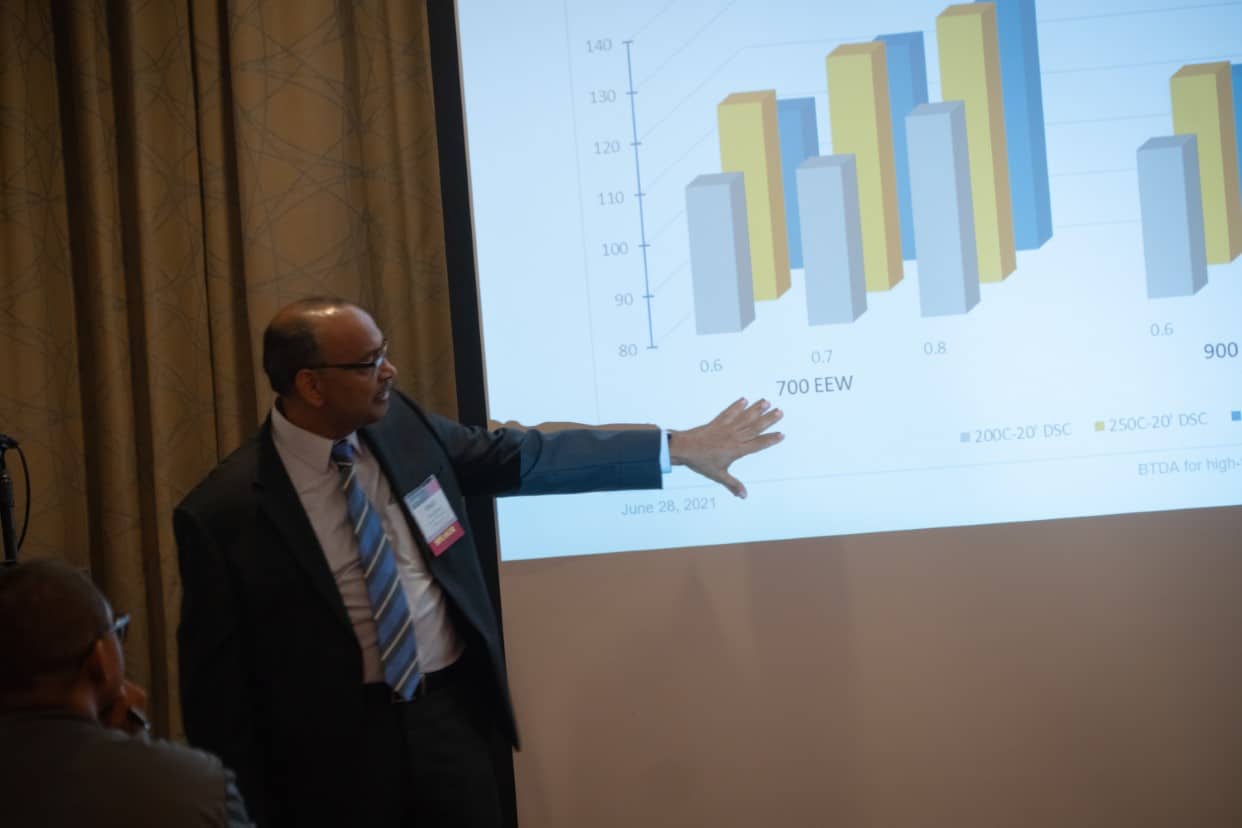 vinay-mishra (WordPr)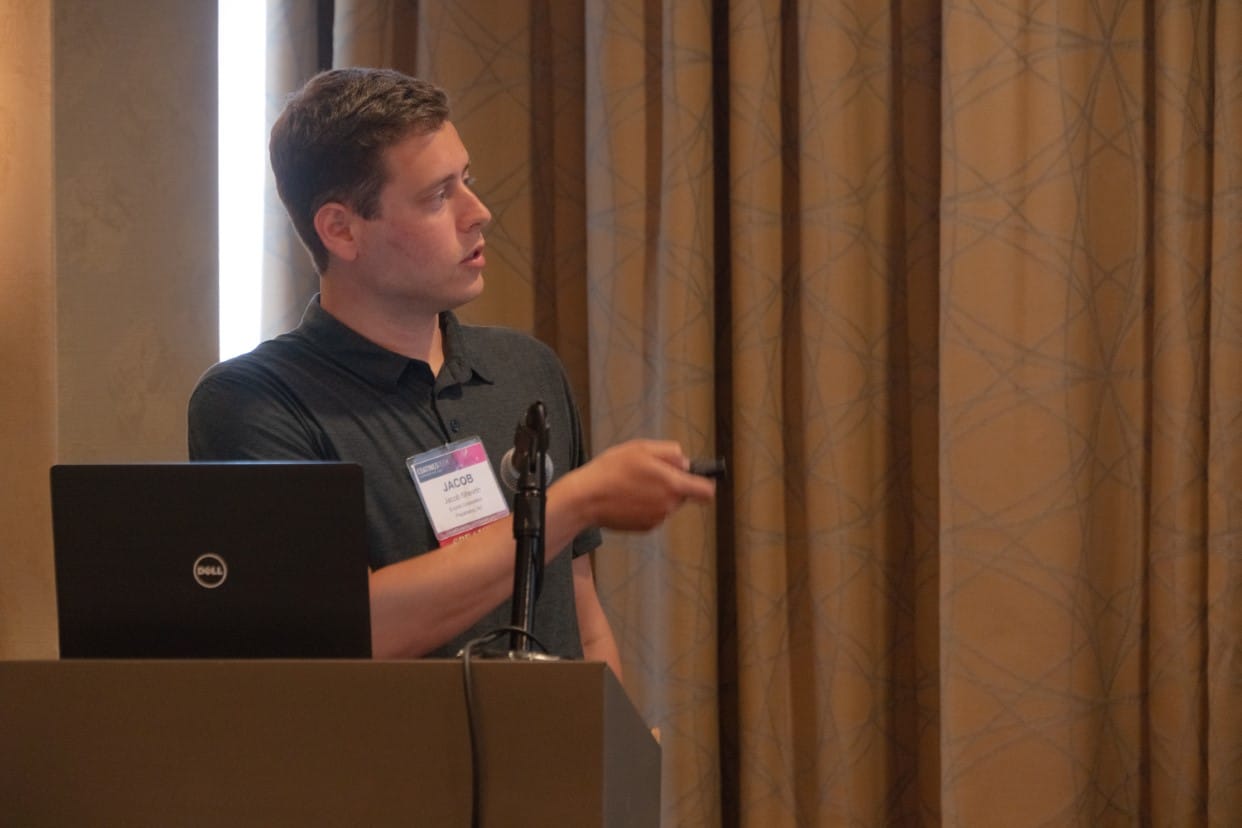 jacob-shevrin (WordPr)
Mattiello Award Lecture
On the second day of the conference, Dr. Wenjun Wu, research fellow and global waterborne innovation leader at Arkema, Inc., delivered the Mattiello Award Lecture, "Driving Sustainable Development and Performance Breakthrough of Waterborne Coatings – An Industrial Chemist's Experiences and Reflection." She focused on the development of emulsion polymers to meet increasing demands for greater performance and sustainability.
Wu was selected through a peer nomination process for the award and lecture recognizing outstanding contributions to science, technology, and/or engineering related to the coatings industry.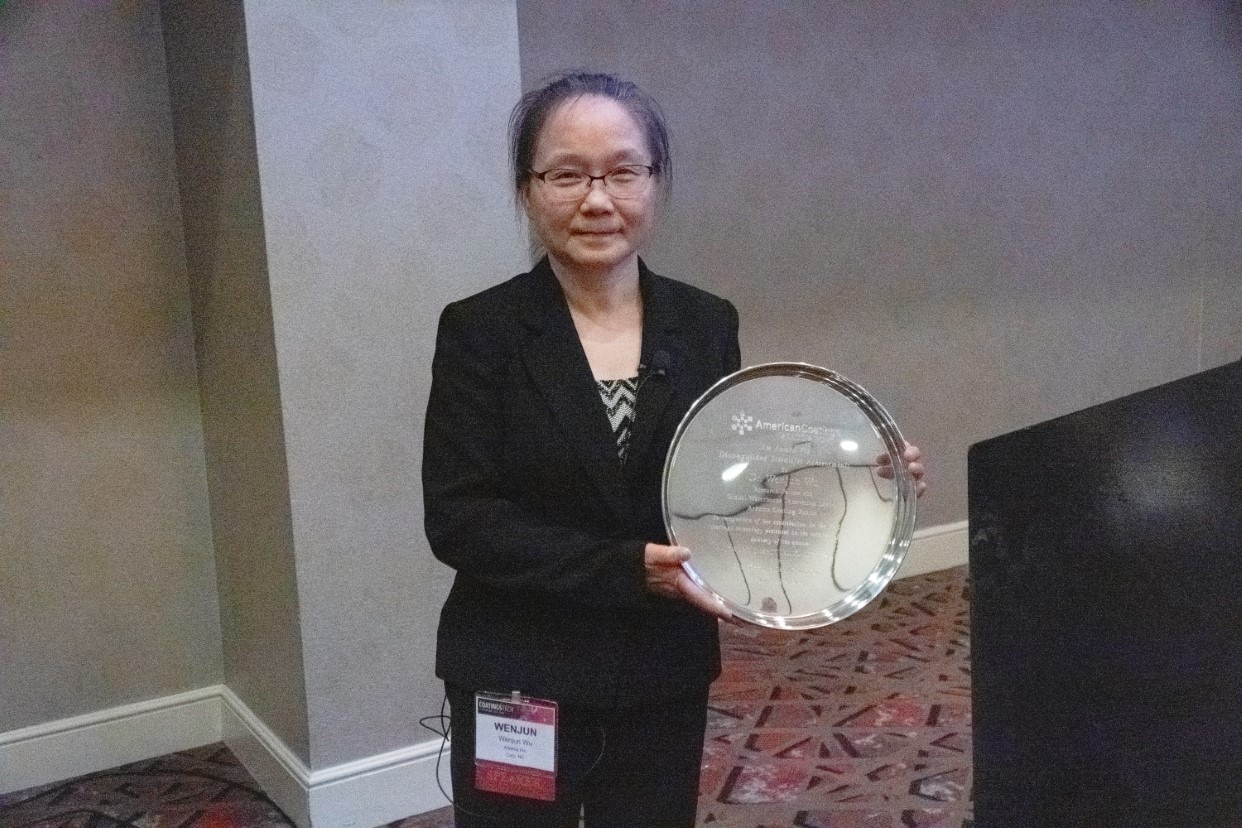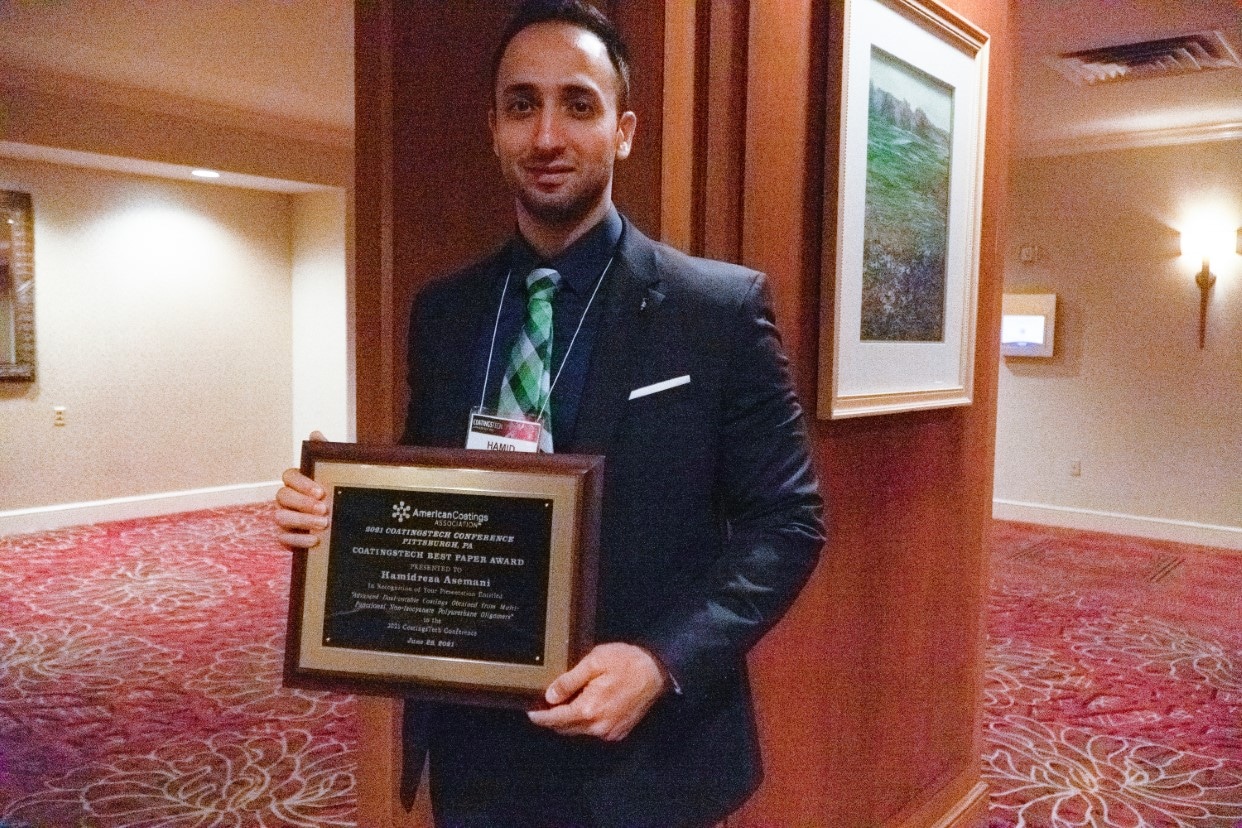 CoatingsTech Best Paper Award
The CoatingsTech Best Paper Award was presented to Dr. Hamid Asemani, R&D scientist at Rust-Oleum Corporation and Ph.D. fellow at Eastern Michigan University. Dr. Asemani received the honor for his paper and presentation titled, "Advanced Dual-curable Coatings Obtained from Multi-Functional Non-Isocyanate Polyurethane Oligomers." This paper was co-authored by Prof. Vijay Mannari of Eastern Michigan University, who also directed this research as part of Dr. Asemani's Ph.D. research endeavors.
The CoatingsTech Best Paper Award was accompanied by a cash prize.
More Concurrent Technical Sessions
Following the award presentations, the CoatingsTech Conference concurrent techinical sessions continued offering attendees the opportunity to engage with presenters on their scientific R&D, including advancements in technology-forcing factors that will help industry set a sustainable trajectory for meeting future market challenges.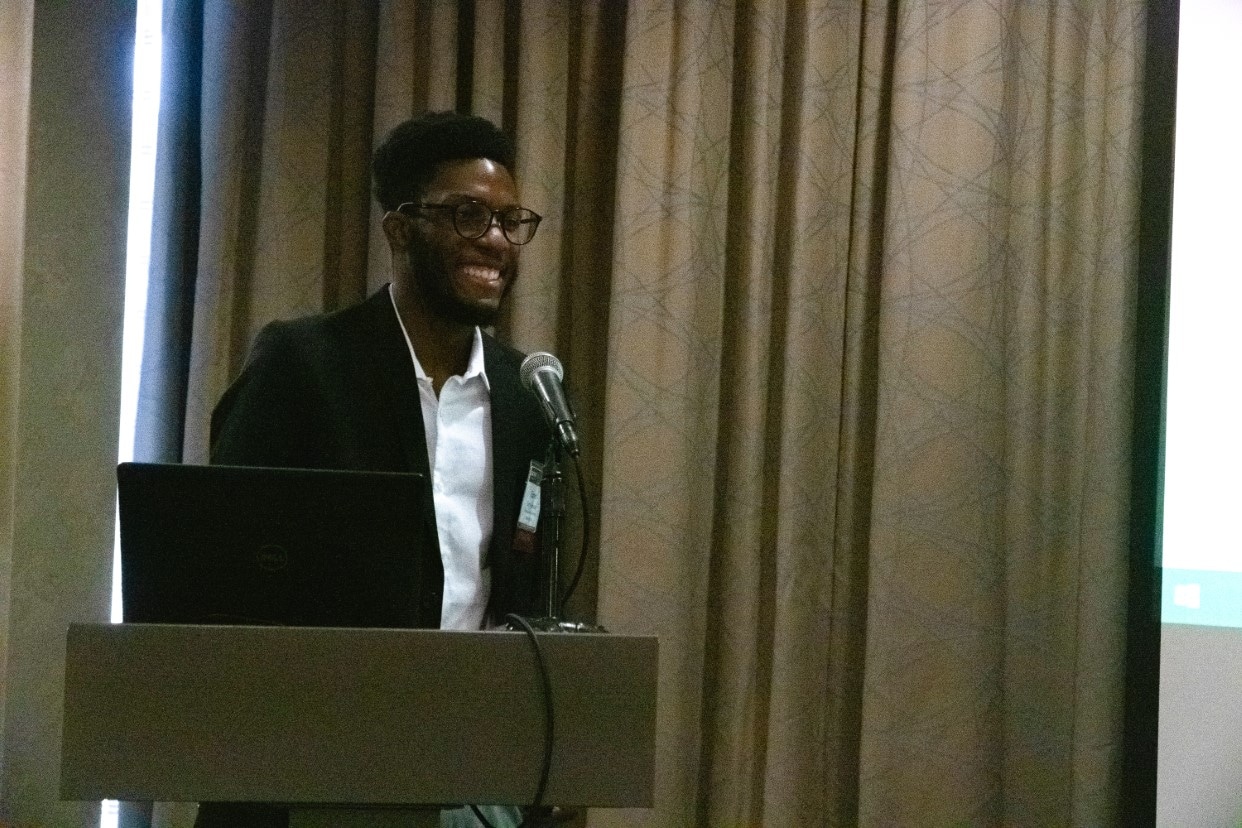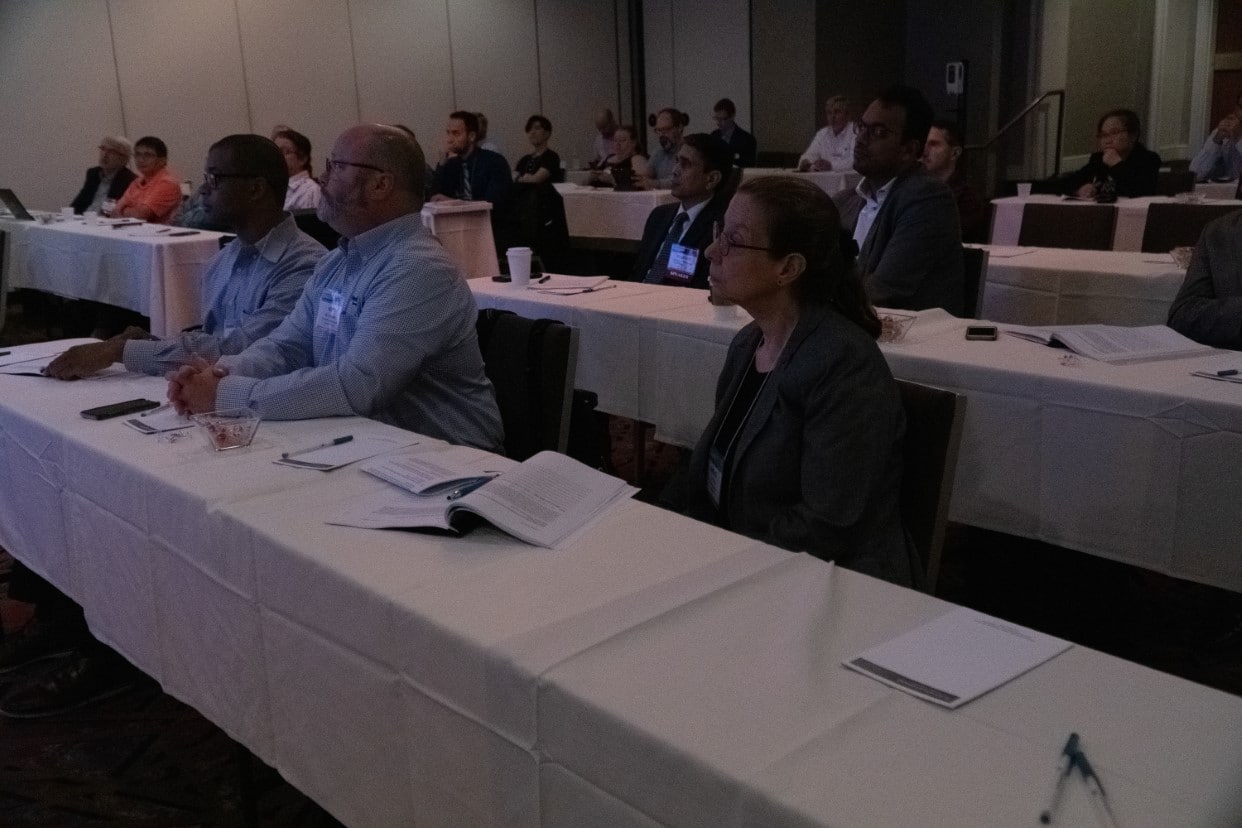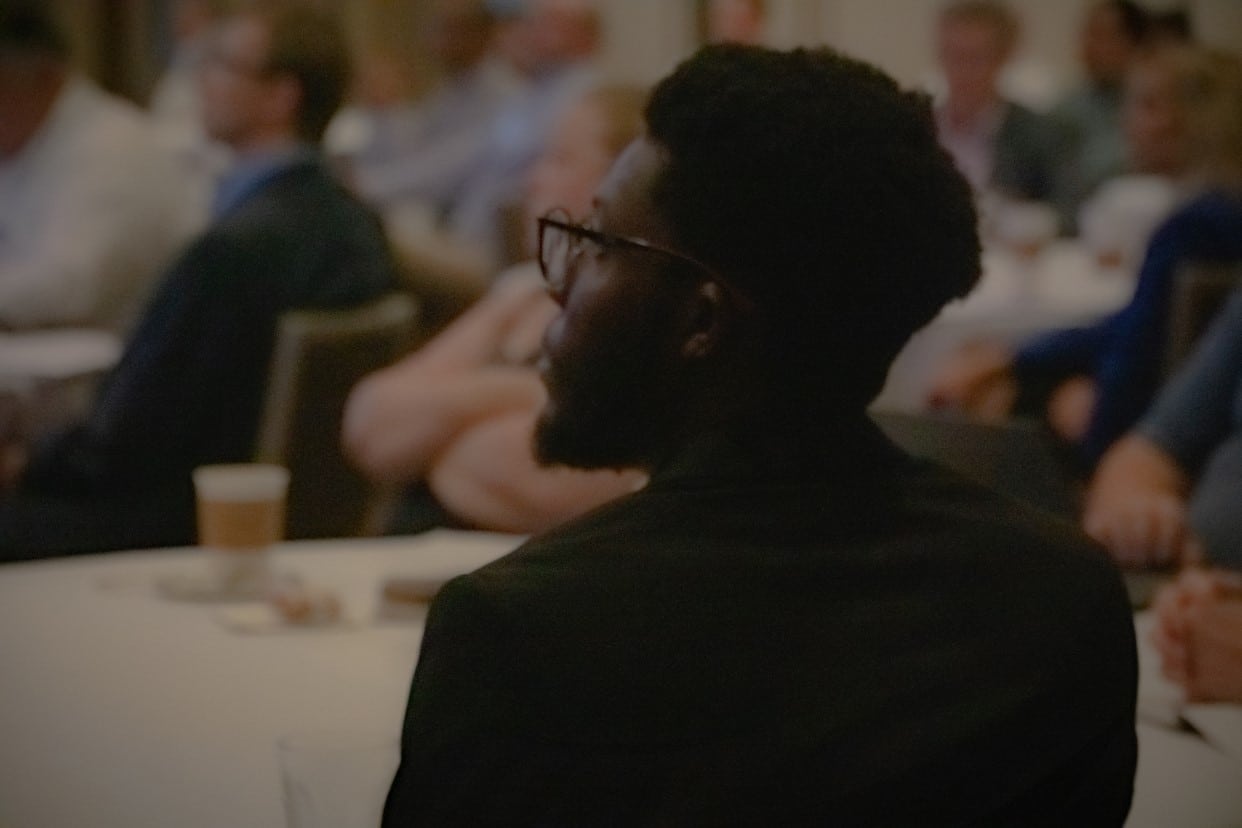 THANK YOU TO OUR SPONSORS