Waterborne Industrial Coatings Q&A: Evolving Perceptions and Technologies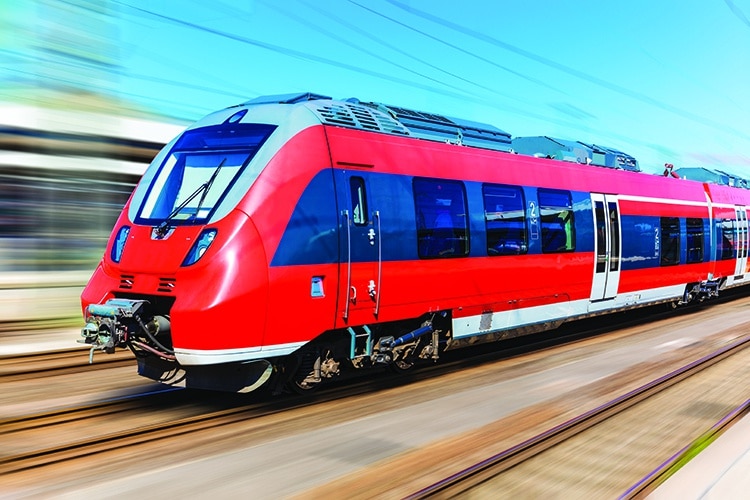 By Cynthia Challener, CoatingsTech Contributing Writer
The move to waterborne coatings has been occurring for many years. Water-based technologies dominate the architectural market and have done so for some time. While it has taken longer, they have now also made significant inroads in the industrial sector. Performance in many industrial applications has markedly improved. Even so, there is more work to be done.
CoatingsTech spoke with numerous members of the coatings value chain to learn what is driving innovation in waterborne industry coatings technology, what the perceptions and misperceptions currently are about these systems, recent developments advancing the field, and where water-based industrial coatings might be headed in the future.
Q. What are the key drivers for the adoption of waterborne coatings for industrial applications?
Reader, Evonik: As the coatings industry has diversified, we observe specific industry subsegments conducting detailed environmental assessments and sustainability and life-cycle analyses to determine the best overall approach to reducing coating operation hazards and environmental impact.
Global regulations are also playing a stronger role in what happens in the United States. For instance, if China adopts a specific regulation mandating a full shift to waterborne coatings in a particular segment, this creates a global ripple effect that is felt on U.S. shores. Specific coatings such as those for lithium-ion batteries are increasingly being driven towards waterborne, powder, and radcure by Chinese regulations.
Reynier, Arkema: Sustainability requires taking both a global and national view of VOC regulations and climate change, especially for industrial coatings (e.g., China with specific taxes on VOCs). Sustainability can also be approached with a view linked to topics such as the circular economy, a mass balance approach, and responsible biobased feedstocks, as well as long-lasting and energy-
efficient solutions. Waterborne coatings tend to be adopted more when they are applied outside (open warehouses) or in shops where there are exposure risks for workers related to emissions.
Mehaffy, Axalta: Several markets have long relied on waterborne coatings, such as structural steel waterborne dip primers, building products (i.e., exterior siding), and e-coat. Products, where large volumes of parts are submerged or curtain- or roll-coated, are more safely produced using waterborne technology.
As regulatory restrictions increase and customers look for sustainable solutions, a full life-cycle analysis of their total process is often requested. For example, some customers have processes that reclaim solvent from the coating process and use it in their facilities or reclaim and reuse powder to get superior coating efficiency, all while creating little to no waste. Customers consider the sustainability of their entire process, which could mean opting for waterborne, solventborne, powder, or some combination.
Waterborne adoption requires different application equipment as well as drying and curing ovens, which can present a barrier to some companies. Stricter regulations, such as the new national, mandatory standard in China GB24409—2020, coupled with increasing customer demands, has led to a faster pace of adoption in the Asia Pacific and European regions.
Griffiths, PPG: It's a combination of both "regulatory push" and "end-user pull" depending on the particular geography, customer and coating end-use application. From a global regulatory standpoint, it is well known that there is an increased focus on the reduction of emissions in the industry (notably in China and Europe), and waterborne technologies are one of the options helping to lead this transition. Waterborne technologies' lower-VOC product design and specification decisions offer end-users the continuity to operate at optimum productivity in an environment where site permitting for painting operations is closely monitored. An associated benefit is the overall risk (and cost) reduction when storing, handling and transporting lower flammability waterborne materials.
Sustainability has now become central to the operating principles and value propositions of every major company, including PPG, with consumer interest intensifying. We certainly enjoy a high level of engagement with our multinational customers on this topic and welcome the opportunity to collaborate to deliver innovative solutions beyond the baseline regulatory requirements.
Slikkerveer, AkzoNobel: In the area of waterborne coatings, major differences exist between all  segments due to the nature of the market and the reason for change to waterborne. Reasons for moving to waterborne products vary from limiting worker exposure to potentially harmful substances, legislative changes regarding solvent emissions to the air, to realizing gains from increased productivity. For instance, even though all are industrial, applications and worker exposure are very different. At AkzoNobel, we work toward reducing harmful substances ahead of legislation.
Mulik, Dow: China leads the pack when discussing the adoption of waterborne systems. Key drivers would be regulations and sustainability. In North America, formulators and manufacturers have opted for sustainable solutions in the absence of stringent and enforced regulations. The demand for sustainable products encourages formulators with global footprints to harmonize products across the region. Monitoring trends abroad and proactively working on sustainable solutions help them stay ahead. Formulators and applicators expect the United States to develop stringent VOC regulations in the future. Also, when sustainability is discussed, the scope is not limited to the switch from solventborne to waterborne systems, but also encompasses APEO-free, biocide-free, sustainable products.
Hamp, BASF: In the past, regulatory VOC emissions limits were essentially the sole driving factor for adoption of waterborne industrial coatings, but today the industry is beginning to see sustainability goals influence the conversation around waterborne conversions. The largest companies are setting sustainability targets that focus on overall footprint of operations, such as reduction of CO2 generation. However, we foresee that companies will also consider the environmental impact of products and proactively adopt internal limits on VOC emissions. Naturally, waterborne is the solution to achieving lower VOCs.
Watson, Clariant: The adoption of waterborne coatings for industrial applications is mostly regulatory driven. However, sometimes a key customer will have defined sustainability goals and we then work closely with them to provide relevant, innovative additives or solutions that will help them align their product development with these goals.
Ethington, Tnemec: Being easier to clean, there is also less-hazardous solvent waste generated after the application of waterborne coatings is completed. The price barrier for waterborne coatings is also disappearing due to rising cost of petroleum-based materials. This is making the costs for switching to waterborne coatings more competitive.
Jongepier, Hexion: There are other important drivers in specific applications, such as minimizing the risks of explosion hazards at shipyards.
Lockhart, Covestro: Although specific legislation limiting the use of certain VOC-exempt solvents has yet to take shape, the possibility of that legislation becoming a reality has already led to new research and development efforts in waterborne coatings across the industry.
Nargiello, Evonik: Many of the drivers for the adopting waterborne coatings are rooted in either proactive or reactive response to changing and/or more stringent environmental regulations. However, there are select efforts to offer less hazardous coating options to customers trying to leverage the buying power of a more educated, socially responsible consumer base.
In one specific example, as the restrictions increase on the use of Oxsol, the pressure has increased to find alternatives that offer suitable thinning of viscosity to tune sprayability of industrial and transportation-based coatings. This specific regulatory pressure is a driver for considering water-based coatings as an alternative to using other exempt solvent options.
Skarvan, allnex: One key performance element underpinning the decision to use water versus solvent comes from application conditions. For example, when painting a wall inside a building, typically both temperature and humidity levels are moderate, thus waterborne systems cure and behave quite predictably. Unfortunately, while painting a ship in dry dock in Korea in the summer where temperatures and humidity levels are extreme, waterborne systems simply will not cure properly and cannot be used. In general, waterborne coatings are a very good option when and where applications conditions can be moderated and controlled. The curse and blessing of waterborne coatings is that they contain water.
Q. How has the perception of waterborne industrial coatings changed in the last couple years?
Lockhart, Covestro: Waterborne coatings were once thought to be difficult to use, slow to dry, and lacking in performance. However, as the industry gradually adopted waterborne coatings over the past 10-to-15 years, perceptions of the technology have also begun to shift. There are several reasons for the industry's evolving perception, including innovation of raw materials, improvement in formulations and a longer and more diverse track record of performance in the field.
However, one of the most impactful drivers of this evolving perception has been a demographic shift in the workforce. Seasoned technicians are retiring at an increasing rate and their negative perceptions are going with them. Spray technicians entering the job market today are learning with waterborne coatings and as a result they are more proficient with the technology, even preferring it to solventborne coatings in some cases. In addition, painters starting their careers today are more health conscious than previous generations and perceive waterborne coatings to be better for their long-term health and career longevity.
Ethington, Tnemec: Waterborne coatings are slowly gaining more acceptance as confidence builds over time with increased usage. Full waterborne coatings systems are now able to meet performance standards such as ISO 12944 category C4 and C5 for the highest corrosion resistance, which is helping them gain acceptance.
Slikkerveer, AkzoNobel: We're seeing positive developments everywhere. Some major segments have already made big steps moving to waterborne coatings as this can also deliver additional benefits. For example, benefits such as faster setting times or higher throughput times where solvent emissions into industrial ovens get critical with respect to explosion limits. We're seeing increased demand from our customers for products with sustainability benefits as they pursue their own sustainability ambitions. Innovation of sustainable solutions is increasing to meet increased demand.
Flack, BASF: Industry perception during the past few years has changed toward more acceptance of waterborne technologies. This started most noticeably in Asia, with conversion of industrial coatings such as shipping containers from solventborne to waterborne technology. More global acceptance has followed, especially as commercial waterborne coatings portfolios expanded, and end-users have more options and improved solutions. Perhaps not a true misconception, but critical to bear in mind, is that there are areas where the transition to waterborne is much more impactful, and there are areas where waterborne chemistry is not suitable and won't be suitable in the near future, such as offshore oil rigs.
Carter, Axalta: Previously, there was a perception that waterborne products were less forgiving and less robust in application, but modern technologies have significantly improved application and performance. Today's waterborne technology can handle a wider range of coating weights and dry/cure conditions and can offer the same, if not better, performance when compared to solventborne products in many end uses.
Watson, Clariant: Perception has shifted in a positive direction as waterborne systems have improved in terms of durability and handling. There are areas still needing improvement, such as drying processes, and performance is an issue for some applications, however the general trend has been positive.
Jongepier, Hexion: Waterborne industrial coatings have seen a breakthrough in market acceptance in China, which has also supported adoption in other Asian countries.
Nargiello, Evonik: I think one of the realizations in recent times, not considered before, is that the carbon footprint of a waterborne coating might actually be higher in select cases, because more heat and energy is needed to cure waterborne coatings (not considered in the equation before). With greater awareness, there is more consideration of alternate technologies like high-solids solventborne, powder, and radiation cure coatings that may offer less overall environmental impact in certain applications
Q. What would you identify as the remaining key misconceptions about waterborne industrial coatings?
Burriss, Covestro: The largest misconception is that waterborne products do not perform as well as solventborne products. This may have been true with the early adopters of waterborne technology, but it is no longer the case. Tremendous strides have been made over the past 10-to-15 years that have pushed waterborne performance to be competitive and even outperform many solventborne products.
Cortes, Evonik: The key misconception about waterborne coatings remains that it offers inferior performance, particularly with respect to corrosion and chemical resistance, overall durability, and more limited application windows. This misconception is very prevalent and deep rooted, especially in developing countries, where the lack of information on new technologies has resulted in poor adoption of waterborne coatings.
In general, paint manufacturers want to limit the risk of change and the liability that goes with it. Solvent-based coatings have been associated with high durability and long warranties for decades. Adoption of newer technologies in these arenas is less likely on a voluntary basis.
Reynier, Arkema: Waterborne technology continues to suffer from several issues. As an example, many people still see waterborne as more difficult to formulate when compared to solventborne products. There is also a misperception around lack of corrosion resistance, loss of gloss, and UV durability. The reality is, we are seeing advances across all
of these areas, with waterborne two-component (2K) polyurethane (PU) coatings in particular offering high levels of performance across many performance criteria.
Ethington, Tnemec: A misperception is that solvent-based coatings are better performing and more robust to climate changes during application and cure than waterborne coatings. Another misperception is that you cannot get good corrosion resistance from waterborne coatings/systems and that waterborne coatings will not cure at lower temperatures that are close to or just below freezing.
Watson, Clariant: Drying time is another common misconception, as is the notion that there is a limited selection of certain additives such as waxes for use in waterborne platforms.
Mulik, Dow: The misconception that waterborne industrial coatings have lower performance is common to hear from end users who prefer solventborne coatings. Of course, there are different waterborne technologies that require adjustments to ensure top performance. Data and examples prove that waterborne systems can perform well in a variety of applications.
Mehaffy, Axalta: Although waterborne technology imparts safety advantages, waterborne users need to ensure the right handling, PPE, and exposure mitigations are in place. Safety needs to always be a priority in material handling and equipment use, regardless of the technology used: powder, water- or solvent-based materials.
There is also a misconception that waterborne materials can simply be "dropped in" to a pre-existing application environment. There is a critical synergy between the coating product and the coating process—from getting the coating onto the substrate through the cure and final product assembly—and there are important application design considerations when considering shifting to a different coating technology.
Neely, BASF: Misconceptions are driven from previous bad experiences with poorly performing materials, or from not formulating appropriately for the waterborne technology. Skilled formulators recognize that even great waterborne resins cannot simply be dropped into an existing formulation and perform. Formulation optimization is always required for waterborne.
Jongepier, Hexion: While the environmental benefits and lower VOCs are well documented, one key misconception is that waterborne industrial coatings have the same robustness as their solventborne equivalents. Applicators need to be sensitized to the importance of correct temperature/humidity conditions, drying time, and coating application thickness. Waterborne systems remain less tolerant of application variability.
Skarvan, allnex: In an industrial context, there is often an assumption that waterborne coatings are better for the environment. As water requires much more energy for evaporation, the CO2 footprint associated with curing a waterborne system is typically 10 times higher compared to solventborne systems.
That's not to say that waterborne coatings are bad for the environment. Conversely, we also need to be very careful to not casually characterize solventborne systems as being bad for the environment. The CO2 footprint is only one element of sustainability, and the CO2 footprint for curing is not the only place CO2 is generated when looking at the coating process and the full life cycle of the product.
This has been a topic of much debate and discussion in the automotive OEM world where studies have been developed that indicate that solventborne coating systems have a lower CO2 footprint compared to waterborne. The question of what's best for the environment and humanity is often a very complicated matter.
Q. How are these perceptions/misperceptions driving the development of new waterborne industrial coating technologies—on both the ingredient and formulated product sides?
Mulik, Dow: Innovation has resulted in improved drying time, corrosion resistance, enhanced gloss or hardness, and other performance features. Polymer scientists are designing polymers and exploring new chemistries to meet today's market demands. Some of these advancements apply to other industrial coating segments that may have similar requirements and desired performance.
Ethington, Tnemec: A lot of effort is being put into developing both raw materials and coatings formulas that push the performance of waterborne coatings closer to that of traditional solvent-based materials. Work is being done to improve low-temperature curing and application of waterborne coatings in more adverse conditions. Properties such as time-to-moisture resistance, hardness, corrosion resistance, increased surface preparation tolerance, and accelerators are being worked on.
 Mehaffy, Axalta: The development of new waterborne coatings focuses on delivering equal or better performance compared with solventborne counterparts. Raw material advances, as well as formulation advances, have led to improved rheology control and wider application windows for waterborne coatings. The synergy between the formulation and the application process is key to continued advancement of waterborne technology.
While regulation will continue to drive technology advancements across the industry, many coatings users are also evaluating the full life cycle of their processes to fully understand which coating technologies will provide the best solutions for specific applications, including the switch to water-based materials in traditional solventborne applications.
There is also a strong effort to improve the capabilities of current waterborne systems. Examples include improving the overall safety of materials (i.e., formaldehyde-free, chrome-free, etc.); making materials easier to handle and apply; increasing productivity, performance, durability, and aesthetics; and reducing cure temperatures and times to conserve energy.
Slikkerveer, AkzoNobel: It differs depending on the market segment and end-use, so we're seeing industry-specific developments. We see that harder choices need to be made regarding what is important for a specific segment. In some cases, durability is key but aesthetics are less important, but in other cases it is all about aesthetics.
Griffiths, PPG: Industrial coatings applications by definition cover a wide range of challenging situations from small to very large components, encompassing various substrate materials, application and curing techniques, and film performance requirements.
Converting from traditional solventborne coatings to waterborne technologies brings many important considerations for end-users. The primary areas are coating performance, application behavior, operational productivity, and applied cost, where impressions may persist on some perceived tradeoffs. However, I believe these requirements can be managed to reach a successful outcome when the coating manufacturer, equipment supplier, and end-user work together with a flexible approach.
Lockhart, Covestro: Waterborne coatings have the advantage of being inherently lower in VOC content and do not contain solvents. As a result, waterborne resins have become the favored technology platform to take the coatings industry into a greener, more sustainable economy. These perceptions are widespread along the value chain, especially with key influencers such as environmental organizations, government legislators, and perhaps most importantly, consumers.
Collectively these perceptions have the potential to drive real change and innovation, especially when they're working together. For example, lawmakers in California are considering legislation that could limit the use of certain exempt solvents for a significant part of the industry. The potential impact on key markets cannot be understated. Even though the timing of any concrete legislation is thought to be several years away, coatings manufacturers have responded with a noticeable uptick in innovations with waterborne coatings.
Nargiello, Evonik: I think coming out of 2020 and into 2021, the global shortages of raw materials and incredibly long lead times have forced many formulators and procurement teams to consider different options they may not have before. Raw material producers offering domestic supply chain options and multiple production landscapes have more leverage than in prior times. As a result, sustainability of supply is having a greater role in decisions driving whether new technologies are implemented or a new raw material will be coded.
Q. What do you identify as the top resin technologies for waterborne industrial coatings and why?
Jongepier, Hexion: Most solventborne resin technologies are also available for waterborne industrial coatings, and their selection follows the same cost/performance logic. Normally, a primer/topcoat combination is used and the performance of each layer and the compatibility between the two layers is key.
Mehaffy, Axalta: Top technologies are the ones that best support end user requirements, process, and substrates, while balancing flexibility, hardness, durability, and cost. These technologies include acrylic emulsions, urethane dispersions (with an increasing range of performance attributes), water-reducible alkyds, waterborne epoxies, self-crosslinking acrylics, and UV-curable polyurethane dispersions (UV-PUDs) that allow faster handling and higher performance.
Reynier, Arkema: Acrylic emulsions used in industrial wood finishes (IWF), general metal, and plastic coatings offer easy formulation and versatility in a wide range of applications. Alkyd emulsions provide high gloss for IWF and metal primers. Water dilutable alkyds impart good chemical resistance and hardness in general industrial applications (metal, plastic, glass, etc.). Secondary polyurethane emulsions are ideal for general metal applications requiring good durability, chemical resistance, and hardness.
Burriss, Covestro: The technologies that have started to change the industry are the hybrid technologies. All technologies have their positives and negatives. However, combining the strengths of various technologies through innovative hybrids is allowing the industry to achieve performance properties never seen.
Ethington, Tnemec: Advances in waterborne epoxy coatings allow the formulation of coatings that can meet the C5 requirements for corrosion protection. This allows a reduction of the VOC of the overall coating system applied and still maintains ease of application compared to higher solids coating systems.
Flack, BASF: Advances in acrylic resins/emulsions have enabled high performing 1K waterborne coatings. They are more hydrolytically stable than other technologies (for example, polyesters), allowing them to offer better UV and water protection than some other waterborne technologies. Furthermore, they offer a great balance of properties, and can be synthesized to offer great weathering, gloss, and adhesion coupled with corrosion protection.
Acrylic-epoxy hybrids offer excellent performance in industrial coatings. Epoxies are known to provide good corrosion protection and chemical resistance but are not highly weatherable. Acrylics lend the weatherability performance, and the resultant hybrid resin is excellent for industrial protective applications.
Mulik, Dow: It is difficult to identify a top single resin technology, as each offers different benefits and strengths, with none being suitable for all applications. Much of our focus at Dow is on waterborne acrylic technology, which is versatile itself due to its adaptability and cohesiveness with other resin chemistries for many difficult applications.
In addition to 1K thermoplastic acrylics that are used for traffic, wood, and metal coatings, 2K systems deliver even better performance and are available with waterborne acrylics. Acrylics can be incorporated into 2K waterborne coatings with epoxy chemistry, for example, and thereby improve the durability of epoxies. Acrylics are one of the key polyol technologies used in 2K waterborne urethanes and lend great durability to those systems. And blending with other waterborne resins such as alkyds and PUDs provides a unique balance between performance and cost to a waterborne system.
Q. What do you identify as the top technology advances in resins for the formulation of waterborne industrial coatings over the last two years or so?
Mehaffy, Axalta: As a formulator, in order to reduce VOCs in finished coatings, it is important to use formulating tools, such as resins and additives, that have reduced VOC or are VOC-free. Advances in polymerization processes have enabled the expansion of VOC and VOC-free formulating tools. For example, recent new resin technologies have led to improved thin film corrosion protection, which can reduce product consumption and enhance product life.
Slikkerveer, AkzoNobel: Most advances have been in high-end acrylics addressing the demand in some industries for higher chemical resistance. There is still a need to find the balance between high chemical resistance and high line speeds, but this gap is getting smaller.
Mulik, Dow: For industrial maintenance coatings, recent advances in waterborne acrylic resins have allowed the formulation of direct-to-metal (DTM) coatings with high performance at a low VOC. Dow, for instance, has leveraged proprietary resin technology that changes the interaction between latex and pigment particles to afford optimal film morphologies for specific formulations and applications.
Ethington, Tnemec: Advances in waterborne acrylics and siloxane resins for high performance topcoats have been important. New hybrid resin developments with acrylic-epoxies and urethane-acrylics have also led to improved coating performance. They have closed the gap in performance with traditional solvent-based coatings for long-term color and gloss retention and allow for lower VOC content while also being isocyanate free, which is a growing concern with some customers.
Jongepier, Hexion: The introduction of solid epoxy dispersions without added co-solvent—a true waterborne epoxy dispersion—is the latest breakthrough. They allow more formulation flexibility. Appropriate labels that provide the proper context for risk/hazard phrases is also important.
Skarvan, allnex: A new curing system based on Michael Addition chemistry initially developed for solventborne formulations is now available for waterborne coatings. This technology, when compared to traditional waterborne and solventborne 2K urethane analogues, delivers significant improvements in high film build performance and appearance, VOC reduction, dry time/pot-life relationship and importantly does not contain isocyanate or formaldehyde.
Reynier, Arkema: In the past few years, we have seen advances in resin technologies that have led to improved weatherability for topcoats and paint systems able to answer requirements of corrosion classes C1 to C3. We are also seeing advances in improved waterborne DTM and primer technologies with the right balance of hardness to adhesion on metal substrates.
Neely, BASF: Over the last few years, industrial coatings resin technology has evolved to where the key differentiator between a good product and a great one is the result of superior process control. Simple analytical dissection cannot reveal how a product is built on the bond-to-bond level, and the result is that two products can contain identical monomers yet still be completely different end products.
One challenge BASF has addressed through processing is achieving a waterborne resin with an ultra-clean water phase without the need for a solvent strip. The result is a microgel product that is far more environmentally friendly than secondary dispersions (which produce solvent waste). The final waterborne product offers phenomenal humidity and corrosion resistance.
Q. What additive and pigment technology advances have had the greatest impact on waterborne industrial coatings in the past two years or so?
Mehaffy, Axalta: During the past two years, there have been strong advancements in additives and pigments supporting the use of metallic and nonmetallic effects in waterborne coatings. The colors and final appearances are getting closer to what we would traditionally expect from a solvent-based alternative. This expands the color and performance reach of waterborne technologies across a wider array of substrates, surface treatments, and composites.
Watson, Clariant: Additive solutions are now available that meet cost and performance requirements while also offering sustainability.
Slikkerveer, AkzoNobel: Additives are now available that support the development of 2K waterborne systems with tailored crosslinkers (carbodiimide, aziridines, etc.).
Ethington, Tnemec: New flash rust inhibitors have made improvements in applications over metal substrates. New biocides and preservatives have been developed to improve efficacy in coatings formulations and meet new regulations. There has been work on new surface treatments for pigments and extenders to improve the performance of waterborne coatings by increasing formulation compatibility and improving the moisture resistance of the cured film.
Advances by suppliers to stabilize zinc and aluminum pigments with waterborne coatings have also allowed primers to be made for higher corrosion resistance requirements. Before this work, the use of zinc and aluminum pigments for waterborne primers was limited due to the outgassing caused by the pigment and water reaction that occurred. Surfactants have also improved in efficiency and have been made to bring less water sensitivity to the coating when cured.
Nargiello, Evonik: Trends in coating additive developments focus on a bundled functionality approach to addressing coatings problems in water-based coatings. Examples include additives that provide both wetting and dispersing for a broad class of pigments in a wide landscape of industrial and transportation coatings, as well as HAPS-free, multi-
purpose substrate wetting and defoaming additives. Others offer improved surface slip and flow for improved leveling in waterborne industrial coatings. A new aqueous functionalized thixotrope based on fumed silica, meanwhile, gives formulators an alternative to traditional powder versions that require high shear for effective dispersion.
Mulik, Dow: We see technologies that begin to moderate applications under different conditions. For example, technologies that accommodate a range of applications for expanded hot and cold room temperatures. As we push for lower VOCs and different color demands, we have new defoamers that offer improved compatibility while optimizing appearance and corrosion resistance, new rheology modifiers that allow formulators to achieve the right viscosity profile without adding too much hydrophilic material, and more specialized dispersants that target organic pigments.
Q. Have there been any developments of note in the application performance of waterborne industrial coatings?
Carter, Axalta: From a productivity perspective, advances that expand the operating window allow for a wider range of film thickness and cure temperatures, and they improve air release for application across a range of spray equipment.
Coating technologies with a wide color reach, abrasion and scratch resistance, UV durability, and the needed rheology to coat complex surfaces have also enabled innovations in coating solutions. An example of this is natural-
looking, prefinished "wood grain" building materials, which are ideal for siding, trim, and flooring and can be utilized with a range of substrates and composites with different surface profiles.
Lockhart, Covestro: One example of a recent development is the introduction of fast-drying, water-reducible hardener for two-component waterborne polyurethanes. This development counters the traditional argument that waterborne coatings dry too slow for practical use. The drying and sanding times are comparable to solventborne finishes without sacrificing appearance or performance.
Nargiello, Evonik: As water presents more coating challenges due to higher surface energy compared to solvent-
based counterparts, more additive solutions are aimed across functionalities. New additives to improve rheology, adhesion promotion, surface control, substrate wetting, and aid in coalescence have been introduced to help formulators develop coatings on par with solvent-based counterparts.
Ethington, Tnemec: There have been improvements in surfactants and rheology additives to give better consistency and long term in-can stability as well as improved application and film-build properties that are more in line with traditional solvent-based coatings. Self-cleaning additives have also been developed for use in waterborne coatings that create a super-hydrophobic or super-hydrophilic surface and only work in waterborne formulations.
Watson, Clariant: In recent years, we've seen more variety in the types of solutions available, including waterborne preparations based on different resin types and modified or ready-to-use additives for better incorporation or in-can stability.
Carter, Axalta: Higher-volume solids formulations require less water and thus less energy to remove, while improved formulating toolboxes enhance rheology control, de-aeration, cure, and dry speeds. These advances are particularly important where a shift is occurring from on-site finishing to prefinished materials, for which there is an increased emphasis on finish quality. Aesthetic defects may be ignored on a primer finish but would be rejected on a pre-finish surface. This is especially prevalent in the building products sector.
Technology advances in mobility and refinish in the areas of wet-on-wet layer consolidation and corrosion protection have also improved the application performance of waterborne industrial coatings. There is great potential to leverage these advancements across the industrial spaces in both automated and manual application environments.
Q. What advantages do these newer, more advanced waterborne technologies offer when compared to state-of-the-art high-solids industrial coatings?
Ethington, Tnemec: Waterborne coatings can be easier to apply than most of the high-solids industrial coatings, allowing applicators to use lower pressure spray equipment, have longer application times, and allow for application via brush and roller.
Jongepier, Hexion: Waterborne epoxy technologies tend to allow thinner coating layers and faster drying times than high solids. Overall environmental properties depend on cure technology, diluents and other additives, so it is difficult to make a general statement. However, high-solids systems usually require one or more components to reduce binder viscosity, which means they have more environmental risks than water.
Reader, Evonik: There are more rheology additives available for waterborne formulations that can help fine-tune application properties.
Mulik, Dow: Waterborne technologies don't require unique application and drying conditions compared to state-of-the-art high solids.
Lockhart, Covestro: The environmental profile of any coating technology depends on many factors, including the application and curing parameters of the manufacturing line. The carbon footprint of waterborne and solventborne systems can be negatively impacted when a baking step is required due to the energy demand from baking. However, a recent LCA conducted by Hesse and Covestro in Europe of a two-component waterborne polyurethane for wood furniture, which utilized a fast-drying, water-reducible hardener, still demonstrated the lowest carbon footprint in all impact categories.
Q. Are there any cases where solventborne systems might have similar or better overall environmental profiles?
Watson, Clariant: The newer, more advanced waterborne technologies are catching up in terms of water resistance and fast drying when compared to state-of-the-art high-solids industrial coatings. But there is still a significant gap to the high-solid solventborne solutions.
Slikkerveer, AkzoNobel: Solventborne still has an advantage when it comes to fiber raising or pore-filling of wood, but new water-based primers are getting closer. Where incinerators are used in lines, solventborne net emissions are low. In some very fast lines, evaporating the water will cost more energy than evaporating the solvent, especially when combined with incinerators.
Reynier, Arkema: Both technologies co-exist depending on the performance requirements, especially in terms of VOC content, application type, and end market. As an example, in marine applications where paints are applied in extreme conditions of humidity and temperatures (from cold and wet to very hot and humid), the total energy cost to produce, apply, and use waterborne paints is higher than that for solventborne products.
Griffiths, PPG: PPG has established a Product Sustainability Community of Expertise that conducts life-cycle assessments (LCAs) and sets internal policy and standards in this area. Looking at the entire life cycle means we can avoid a narrow focus on their means of production alone. Products that apparently look better from a manufacturer's perspective because they use less energy or cause less pollution during manufacturing could actually be worse for the environment overall due to their impacts in other phases, such as choice of upstream raw materials, use, or final disposal.
CoatingsTech July 2021 | vol. 18, no. 7