The Use Of Levulinates As Coalescing Agents in Water-based Coatings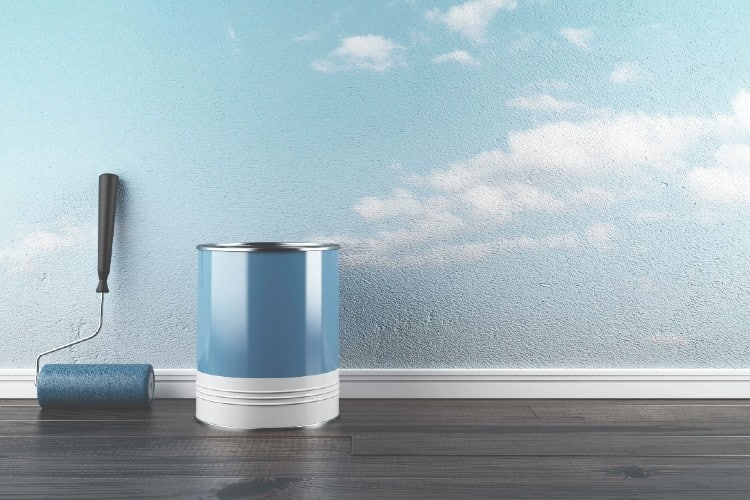 Editor's note: This article was awarded the 2022 American Coatings Award for the most outstanding conference paper.
By Steve Block, NXTLEVVEL Biochem, USA
INTRODUCTION
The need to develop and implement affordable and sustainable large-scale operations for the conversion of renewable resources to chemical building blocks is becoming increasingly urgent and essential in reducing global dependence on fossil fuels, including the critical aspect of minimizing the carbon footprint of the chemical industry.
Commercial-scale manufacturing of second-generation biomass-derived chemicals has been implemented. It demonstrates novel technologies in bio-solvents based on the conversion of biomass to derivatives of levulinic acid. Products that are now commercially available include ethyl levulinate, butyl levulinate, levulinate propanediol ketal, and levulinate glycerol ketal.
Levulinic acid derivatives are considered key technologies for moving toward petrochemical-free chemistry, but commercial-scale production has long been hampered by the chicken-and-egg story between capital investment and market demand.
Produced from agricultural waste, derivatives of levulinic acid, such as butyl levulinate and ethyl levulinate propanediol ketal, can be used as sustainable alternatives to materials such as 2,2,4-trimethyl-1,3-pentanediol monoisobutyrate, 2,2-dimethyl-1-(methylethyl)-1,3-propanediyl bis(2-methylpropanoate), and triethylene glycol bis(2-ethylhexanoate). A comparison of the key properties of these coalescing agents are shown in Table 1.
The demonstrated performance of these levulinic acid derivatives, along with the resultant lower-use level in many resin systems, address industry needs to reach targeted cost-performance criteria with sustainable chemistry. Their limited water solubility assists in demonstrating a high level of effectiveness in lowering the MFFT as well as frequently enhancing properties of the film, notably the hardness.
Levulinates have an excellent health, safety, and environmental profile and contain up to 100% biobased carbon, aiding their position to replace traditional petrochemical coalescing agents. This article will provide a detailed discussion of the technology, application case studies, and environmental impacts of this technology.
THE TECHNOLOGY
The U.S. Department of Energy (DOE) has identified levulinic acid as one of the top 12 renewable chemicals1 (Figure 1). Building on this foundation, as such, a family of levulinic esters and ketals has been developed that are readily synthesized using standard catalysts and reaction conditions to produce a wide range of biobased technologies.
Derivates of levulinic acid are synthesized from second-generation biomass through an elegant process technology with the conviction that biobased chemicals are essential to reducing the impact of petroleum-based chemicals on human health and to ensure a sustainable future for our planet. This new technology, developed by GFBiochemicals and commercialized by NXTLEVVEL Biochem, produces products derived from non-food biomass, such as corn cobs and bagasse from sugar cane, without using feedstocks containing genetically modified sources.
Figure 2 shows the straightforward chemistry that enables commercial scale affordability, and Figure 3 describes the synthetic steps for levulinate propanediol ketal (one of the derivatives used in this study).
THE FOUR PILLARS
Recent years have brought forward numerous biobased chemistry technologies that have achieved varying degrees of broad-based adoption. To be successful, there are four fundamental pillars for new chemical technologies that must be met simultaneously: performance, scale, affordability, and environmental impact.
It all starts with performance. This is the key criteria required to reach a larger set of users and to realize the magnitude of the opportunity to replace petrochemical-based products in the coatings industry. While it is increasingly becoming part of the culture of many companies in a meaningful way, it's quite difficult to drive change without clearly articulated performance attributes.