Sustainable Production Plants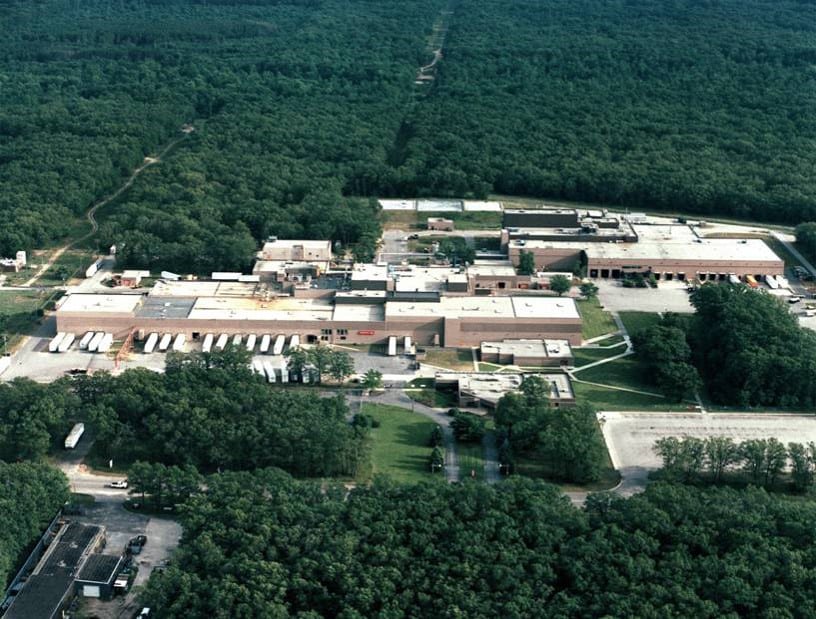 Sustainability has become an essential component of successful businesses in the paint and coatings industry. Initially much attention was focused on offering more sustainable products— coatings and coating ingredients with reduced volatile organic compounds (VOCs), hazardous air pollutants (HAPs), and other chemicals with question safety profiles. Today, companies focus on improving the sustainability of both their comprehensive product portfolios and all aspects of their production operations.
In this "Coatings XPerience" column, the activities of two suppliers to the paint and coatings industry are highlighted. Both Sun Chemical Performance Pigments and BASF Corporation have extensive sustainability programs, and the results are reflected in recent initiatives at Sun Chemical's Muskegon, MI organic azo pigments plant and BASF's Freeport, TX dispersions unit.
At the BASF site in Freeport, TX, the company considers the health, safety, and security of people and the protection of the environment to be its most fundamental responsibilities. "We actively work with customers, suppliers, and distribution partners to ensure our products are handled safely both inside and outside the gates. We constantly evaluate, implement, or improve processes to ensure we continue to operate with the environment in mind. At BASF, we are committed to reducing our carbon footprint, lowering energy and water consumption, and continuing to improve upon our safety performance," says Mark D. Damron, production manager of the Freeport dispersion unit.
Sustainability, in fact, was a big driver in BASF's decision to build its fourth North American-based dispersion unit (it has three other emulsion polymer plants—in Monaca, PA; Chattanooga, TN; and Altamira, Mexico), which manufactures acrylic emulsion polymers for architectural coatings, construction chemicals, adhesives, and paper chemicals. "The crux of the unit's sustainability is the fact that the Freeport site was specifically chosen to take advantage of the Verbund concept of vertical integration that is widely used within BASF," says Kevin Stein, head of Product Management for Coatings and Construction Materials at the company's Charlotte, NC site. "The dispersion unit ties into larger facility systems, so there was no need to build any supplemental infrastructure. Integration with other plants at the facility also leads to reduced energy consumption. Notably, the plant was built with the acrylic value chain in mind with close access to key raw materials and customers for reduced transportation costs and environmental impacts related to shipping," he adds.
Sun Chemical Performance Pigments is committed to implementing manufacturing processes with reduced waste generation, lower energy and water usage, and strong safety performance as measured by greenhouse gas emissions, energy and water consumption, carbon footprint, and safety performance, according to Michael T. Venturini, the company's marketing director for Coatings. The Muskegon, plant has been compliant with ISO 14001 environmental certification standards since 2003 and is continually implementing projects to reduce its environmental footprint. For instance, 726 tons of CO2 emissions are now avoided annually following the completion of 28 projects between 2012 and 2013.
One of the major projects involved improving the ice system used to provide ice for temperature control during azo pigment production. Modification of the system controls and bin chiller piping and controls, installation of compressors that use less energy, and implementation of shorter cycle times led to increased efficiency and optimum temperature performance.
Both BASF and Sun Chemical have taken interesting approaches to minimizing the consumption of fresh water and energy from public utilities. Located at BASF's integrated Freeport, TXs site, the dispersion unit benefits from site-wide efficiency measured to reduce energy consumption, according to Damron. "We produce all of the steam and 80% of the electricity consumed at the site through the capture of reaction heat and via cogeneration. As a result we use minimal energy from public utilities," he explains.
Sun Chemical took advantage of an opportunity provided by the Muskegon County municipal landfill to use the landfill's biogas (which reduces the need for gas flaring) to run its lead boiler. The company installed an underground pipe from the landfill to the site and converted the lead boiler to run on biogas, natural gas, or any combination of the two. Currently, the lead boiler runs almost entirely on biogas, and the biogas provides the plant with 85% of its steam requirements, according to Venturini.
To reduce fresh water consumption, both BASF and Sun Chemical have turned to external, alternative sources. BASF has an arrangement with a nearby municipality to purchase its waste-water stream, which the company uses in its dispersion unit processes as well as throughout the site. "Not only are we reducing the consumption of fresh water, which has a positive impact on the environment and the community, this solution also makes the plant less water-dependent and more drought-resistant," notes Cindy Suggs, community relations manager. Approximately 736.3 million gallons of reclaim water will be recycled and used for industrial process purposes each year.
Sun Chemical, meanwhile, initiated a unique project between the Department of Environmental Quality; the U.S. Environmental Protection Agency, Region V; and the Department of Justice referred to as WIP—the Wastewater Integration Project. The company took over management of the groundwater treatment plant at a nearby Superfund site, treating the contaminated groundwater using activated carbon and oxidation processes and then pumping it to three large bladder tanks located on the Sun Chemical site. The volume currently accounts for a significant portion of the water used on the site, according to Venturini. "Using recycled water from the Superfund site prevents contaminated wastewater from seeping into Little Black Creek and eliminates the need for four production wells, which reduces electricity consumption and avoids the drawdown of millions of gallons of water per day from the local aquifer," he observes.
Other projects at Sun Chemical's azo pigment plant in Muskegon, MI have included replacing a steam dryer with a natural gas dryer to improve drying efficiency and installation of a system to recover excess dryer heat. Even though the Freeport BASF dispersion unit is less than three years old, the company is always looking for opportunities to optimize and improve its performance, according to Damron. While he cannot mention any specific projects, he does note there are a number underway and under consideration.
Since 2001, VOC and nitrous oxides (NOx) emissions have been reduced by 36% and 67%, respectfully, at the BASF Freeport site, while production volumes increased by 52%, according to Damron.  In addition, the site continues to research and implement additional methods of reducing water usage and energy consumption. The site is also certified to ISO 9001: 2015.