Sources of Innovation in the Paint and Coatings Industry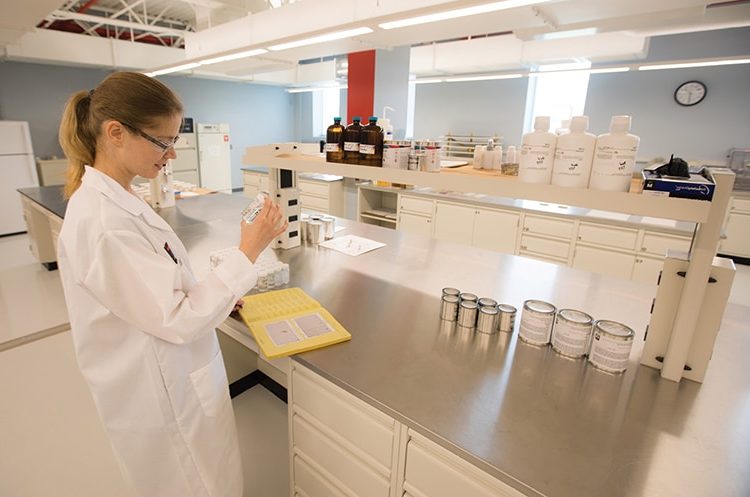 By Cynthia Challener, Contributing Writer
Innovation is fundamental to the paint and coatings industry. The breadth and depth of technologies available on the market today reflects the key role innovation plays. It also reflects the varied sources from which the new ideas needed to drive innovation are drawn.
Sources of innovation, according to Florian Lunzer, head of corporate innovation with allnex, are fluid and constantly in flux.
"It is important for all functions within the organization to think closely about new ways to find insights in the market that could ultimately lead to break-through technology developments," he says.
Mark Coward, technical leader for paints and coatings in Clariant's Industrial and Consumer Specialties Business Unit, quotes science fiction writer Arthur C. Clarke: "The only way to discover the limits of the possible is to go beyond the impossible." Coward adds that the only way to discover is to explore, try sources and methods outside of your comfort zone, and consider the possibilities that may materialize.
"It is important to spend a portion of research and development time dreaming about what could be done if we didn't have constraints," he says, "And the answers to 'what ifs' can bring along the next new breakthrough." Access to traditional and novel sources of innovation is necessary if those dreams are to be realized.
Conventional sources of innovation include customer feedback, sustainability/regulatory developments, and market analysis; they provide a good pulse on industry needs and the potential impact of legislation, which in turn shed light on short- and long-term trends, according to Laura Burton, group leader with Tnemec Company. "Mutual sharing of knowledge with customers, monitoring the evolution of changing environmental and chemical regulations, and collaboration with our supply chain enables the critical market understanding needed to stay competitive today and into the future," Burton explains.
In addition to open literature, customer input, statistical analyses, and information obtained at conferences and trade shows, AkzoNobel also applies research methodologies to explore qualitatively and quantitatively the size of certain needs and expectations and to gain insight into where improvements are required or where untapped opportunities are, says Jan van Dongen, AkzoNobel's global marketing director for innovation and insight. Other widely used sources include complaint analysis, product lifecycle analysis, and competitor benchmarking, along with annual situational analyses to identify internal strengths and weaknesses and external opportunities and threats.
Several sources also influence product development decisions at Benjamin Moore, such as market research, industry trends, focus groups, etc., according to Product Marketing Manager Alyssa Scagnelli. Customer feedback is particularly important. "We constantly seek to understand the challenges and what problems a coating can help to solve, and work to connect technology from many different sources to the needs of our customers and their markets," she says. "To do so, we collaborate closely with our customer segments, product development, R&D, and other important stakeholders to bring new products to life."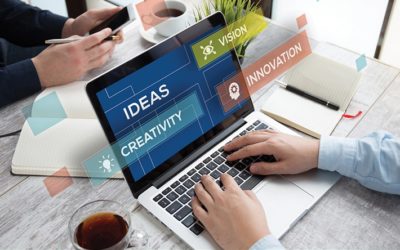 The intersection of social media, material science,
and globalization in the last five years has
changed the industry dynamics. The speed of interaction has increased tremendously, and the successful innovators of the future will adapt their processes to this real-time expectation.
The Shepherd Color Company also works closely with its customers, identifying their issues and turning them into opportunities, says Marketing Manager Mark Ryan.
"The biggest source of areas to innovate come from our customers," adds Shepherd Color R&D Manager Geoffrey Peake. "The better relationships we have with our customers, and the more we understand their businesses and their needs, the better we can develop solutions to their pains. Thorough understanding of the industry makes clear what disruptive technology would look like and so guides upstream research,"
he explains.
BYK, meanwhile, combines its close connection with customers with diverse application and end-use knowledge and industry trends to drive new product development, according to R&D Group Leader Matthew Burge.
The specific market sources of innovation may differ dramatically depending on the end-use market involved, says Eric Dumain, global marketing director the Arkema Coating Resins Business Unit. Dumain says that, in general, trade statistics are very useful in global product flows, especially upstream of the coatings formulator. Market reports, he says, serve as a helpful reference point to describe how attractive a market is (e.g., Is it a big market? Is it crowded? Are there regulatory hurdles? Are the product development cycles short or long?), in addition to highlighting which trends are likely to drive change (e.g., hazardous ingredient removal, implemented trade barriers). Even so, the closer the application is to consumers, the more important it is to observe buying influences.
"For architectural coatings, consumers are primed to look at third-party ratings of paints to help inform buying choices, whereas industrial coatings innovations may rely more heavily on environmental and regulatory, some of which are quite regional," Dumain says. "Without a customer in the middle of and at the end of the product-development journey, the innovation is just a laboratory curiosity."
It is equally important to analyze all of the information gathered from various sources and build specific patterns that can be used identify needs and facilitate early-stage concept development, says Deep Bhattacharya, director of global coatings technology at Eastman.
IMPACT OF REGULATORY DEVELOPMENTS
Staying abreast of these myriad sources of innovation can be challenging, because they are evolving as they drive the evolution of the paint and coatings industry. One steady influence on innovation has been regulatory developments.
"Water-based coatings have almost completely supplanted solvent-based formulations, leading to a decrease in environmental impact without sacrificing product performance," BYK's Burge says. "New regulations related to the elimination of perfluorocarbon containing materials or CMR (carcinogenic, mutagenic or toxic for reproduction) substances are, meanwhile, likely to lead to significant innovations in the coming years."
Regulatory shifts, label requirements, and supply constraints have created the need for more innovation in raw materials as formulators seek new solutions, says Julie Vaughn Biege, global business development director, industrial specialties, for Emerald Kalama Chemical. "At the same time, consumers are unwilling to compromise on performance and economy," Biege adds. "Manufacturers are challenged to fulfill all of these needs at once, and much of the recent innovation in the industry is looking to bridge these gaps."
The regulatory environment is also becoming more complex with more globally linked supply chains as the industry consolidates, according to Dumain. "Technology 'pushes' to the market have become more focused and less frequent, because a constraint in one of these areas creates less space for successful innovation at scale. In addition, with end-users having more concentrated power in most markets, more sophisticated market research and customized customer or market solutions have resulted," he says.
The pivot from "technology push" to "market pull" approaches can also in part be attributed to the fact that today's customers and end consumers are seeking improved solutions that meet their evolving needs but are agnostic about the products that enable those outcomes, Bhattacharya explains. In addition, the sources of information that drive product development have become more global in nature, Burton says. "From the local sourcing of raw materials around the world to creating products that can be sold in multiple global markets, the globalization of coatings has driven the work of research and development to create more universal coatings that can be produced in the region where they are sold," she says. Furthermore, the expectation of customers for total and integrated solutions—rather than only products—stimulates the industry to think beyond products to services, new delivery modes, new functionality, and/or inspiration, van Dongen says.
A second development that has profoundly impacted the R&D approach in today's paint industry is the concept of open innovation, according to Sharon Feng, director of science and technology at PPG. "Instead of heavily relying on internal resources and expertise, companies have realized that leveraging the brain power outside the four walls of their own houses can significantly accelerate speed to market. Partnering with academics, start-ups, and government laboratories, for example, has become an important piece of the innovation eco-system companies have come to appreciate," she explains.
Collaboration and partnership between raw material suppliers is also becoming more common as the coatings industry aims for greater functionality and sustainability, says Wenjun Wu, research fellow/global innovation and technology leader at Arkema Coating Resins. The company has also had good success in open collaboration with university researchers. "These interactions have significantly improved our fundamental understanding of structure-property relationships governing certain coatings performance properties," Wu says. A focus on the scientific fundamentals underpinning product technologies has similarly provided BYK with a solid platform for optimizing and improving their performance, according to Burge.
INDUSTRY 4.0
The other major change in recent years has been the emergence of Industry 4.0. Access to information and technology has changed the face of the paint and coatings industry, according to Michael Watson, NORAM technical segment manager for coatings and inks in Clariant's additives business.
"The information age and accessibility of more data and market information via the Internet has transformed the ways and methods we use to scan the market for innovation opportunities," says Paul Juras, allnex's director of corporate business development and marketing excellence. "Scanning the market landscape is very different now and much more involved than simply attending industry events and reading monthly trade publications."
Shepherd Color's Ryan agrees, noting that it is no longer necessary to wait for monthly magazines or yearly tradeshows to learn about innovations and opportunities. "Search engines have also evolved enough to become useful for searching for new materials that might not be commonly used in paints and coatings, and the COVID-19 pandemic has accelerated these trends," he says.
Watson cites artificial intelligence as an important new tool for predicting future demands. "With so many queries and data solutions all logged in digital infrastructure, algorithms can base potential formulations on statistics rather than human interface," he explains.
Digitalization and analytics in various aspects of business are becoming increasingly important for providing insights on where companies can go with new or existing solutions into new markets, Lunzer agrees. "With this information we now have a more customized and detailed level of insight into how and where our products are being used that previously wasn't possible."
In fact, if interpreted properly, the available data is extremely crucial to understand customer needs, while also bringing more in-depth understanding of people's behaviors and thinking, according to van Dongen. "Social listening through relevant social media platforms is a relatively new way to understand what potential customers are talking about," he explains. "This can also be transferred to online panels, where relevant themes are mediated and discussed. This is an especially interesting source of information to understand potential pains and gains in the customer journey." Access to social media also provides the opportunity for crowdsourcing of solutions using collective intelligence, while online market research creates the possibility to reach out to more people faster to validate the relevance and credibility of new ideas and concepts, van Dongen notes.
As digital content and communications have rapidly evolved in recent decades, the ability to exchange information has also accelerated engagement with product development partners, according to Mark Chan, NORAM marketing manager, industrial applications, with the Clariant Industrial and Consumer Specialties Business Unit. "We can transfer information so much more efficiently, helping our industry adapt and change with the times," he says. Scagnelli agrees, explaining that the types and levels of connections between industries, companies within industries, and academia has grown exponentially. Chan adds that it is important to note that access to more sources has occurred alongside widespread understanding and use of stage-gate and project management tools that allow the industry to go after the correct pieces of information throughout the development process.
Digitalization is also affecting the speed at which change occurs. "The intersection of social media, material science, and globalization in the last five years has changed the industry dynamics. The speed of interaction has increased tremendously, and the successful innovators of the future will adapt their processes to this real-time expectation," Dumain says. Successful innovation, adds Bhattacharya, requires companies to not only be nimble and responsive to changing consumer preference, but willing to challenge current paradigms with respect to product development and time to market, particularly with respect to product testing and qualification methods and approaches.
Dumain explains that many current behaviors are driven by consumer trends that did not exist 10 years ago. Shopping from home, for example, has become the norm for younger demographic groups, and because of the COVID-19 pandemic, has become the default in many communities. "Marketing of paint and coating materials to this digital-savvy group requires a rethinking of the selling process. It's not always obvious to raw material suppliers how these changes will benefit the industry for long-term growth, but we must be ready to engage customers in all new ways. Customers are getting most of their buying information before they engage with suppliers, so we must speak our customers' language and study their end-users more than ever to better understand how new solutions can be developed that add value," Dumain says.
THE POWER OF THE CONSUMER
As a footnote, Dumain says that while there is still no real substitute for traditional face-to-face engagement, the evolving digital world has made the usual supplier-customer interactions more efficient, if less personal, and therefore marrying the two distinct approaches with their sets of benefits is crucial going forward.
In Bhattacharya's opinion, demographic change also has huge implications for consumer trends and their resulting impacts on the coatings industry. "Consumer interests and preferences vary across the regions and this presents significant opportunities for the paints and coatings industry," he says. "Over the past, decade we have witnessed the emergence of health and wellness as a very important trend, and this can potentially influence the regulatory landscape. It has already played a role in driving BPA-NI technologies in the food and beverage segment, and we are also seeing a very strong need to deliver coatings that are odorless and VOC in the building and construction market."
Consumer empowerment is also affecting innovation. "Consumers are generally more educated about the products they purchase, and they also have a lot of concerns over specific ingredients," Biege says. "In addition to regulatory compliance, manufacturers have had to pivot as consumer preferences have evolved.
"One of the key sources of information for the consumer is the label, so label considerations are a major factor for innovation. For example, it is advantageous if an innovation qualifies for use under EPA Safer Choice or Ecolabel, and likewise disadvantageous if the label identifies an ingredient as a potential sensitizer," Biege says.
One of the consequences of all these trends is that "sustainability" has become the overall major force driving innovation and change, according to Ryan. "Whether it comes from government mandates, corporation programs, or NGO pressure, the how, what, and where of materials are sources of innovation pressure," he says. Companies have also increased their willingness to adopt technologies that have emerged in other industries and across the board become better at thinking outside of traditional boxes and brainstorming for fresh ideas, all of which has resulted in, according to NORAM's Watson, an influx of new concepts.
Clariant, for instance, explores new testing procedures for performance, outside of dated standardized formats, enabling advances in multifunctional additives that benefit many aspects of new product formulations. The company has also benefitted from cross-fertilization of ideas from other application areas, such as crop protection. "A chemistry can successfully be applied to new areas where it may have never been tried, and new combinations can open doors to solutions for our customers," Watson says. The Clariant Innovation Center in Frankfurt, Germany, and the GTIs in India and China drive company-wide efforts but because Clariant is in so many different product lines and markets, the innovation really comes from the employees working in a particular segment and who are closest to the customer and applications, according to Coward.
Scagnelli says that Benjamin Moore also sees its people as a primary source of innovation. "More than 100 chemists, chemical engineers, technicians and staff with different areas of expertise located across R&D labs consistently focus on research and innovation, leading to many industry firsts," she says.
TEAM WORK
At PPG, innovation is seen as a team sport. The company leverages its more than 4,500 technical experts at more than 100 R&D facilities in more than 40 countries. "The diversity of experiences, expertise and ideas truly drives the innovation engine at PPG," Feng says. "We couldn't innovate to the scale that we do without each and every one of our technical experts who work alongside our customers every day."
A recent study of the innovation process at Shepherd Color Company highlighted the importance of having researchers with different styles. "Certain technologies and projects benefit from certain research styles. For example, in some cases, a focus on details is essential, while in others, consideration of a wide range of possibilities and other potential avenues for exploration is needed. Raw materials aren't often interchangeable, why should researchers be?" Ryan asks.
AkzoNobel, with its Paint the Future (PTF) initiative launched in 2019, has reached out to external partners to stimulate and accelerate innovation through collaboration. Paint the Future, according to Klaas Kruithof, AkzoNobel's chief technology officer, offers a low-barrier entry into the company for "solution suppliers" with technologies or solutions that otherwise would have remained unknown to the company and the industry. The selected projects are brought to market rapidly, providing a win-win for both partners. The first initiatives targeted "start/scale-ups" and now the program has been extended to raw material suppliers and university and student researchers. "This platform not only offers valuable connections to external parties but also allows us to tap into the brainpower of our employees, enabling us to deliver on our innovative strategy and bring our customers solutions beyond expectation and imagination," Kruithof says.
Teams identify trends, unique opportunities, build close industry relationships, and work with R&D to develop new materials and demonstrate value-in-use.
Arkema's R&D incubator, meanwhile, focuses on innovation to address six key macro trends or pillars: biobased materials, water management, light weighting, innovating for sustainable construction, electronic materials, and new energies. "By focusing on these pillars, we recognize the importance of sustainable solutions and their interconnectedness with the future of our businesses," Dumain says. Wu adds that innovation requires knowledge, ingenuity, and focus, which the R&D incubator and cross-business unit collaboration provide. "With this extensive corporate network of subject matter experts supporting purposeful and systematic innovations in these six strategic sectors, technology development and new business growth are significantly accelerated," she says.
Emerald's innovation process, referred to as COMPASS, allows the company to be strategic in its approach and identify the most valuable areas for research, according to Biege. The company has cross-functional business development teams dedicated to continuous innovation for market-focused solutions. "These teams identify trends, unique opportunities, build close industry relationships, and work with R&D to develop new materials and demonstrate value-in-use," she explains. As a result, Biege says, Emerald has expanded into new applications in urethane and polysulfide systems and presented some of its current work in coatings additives at ACS Virtual. Meanwhile at allnex, specific work streams have been created to assess societal shifts in specific coating applications and to determine where these shifts could create opportunities to invent new solutions, for example, related to mobility and sustainability megatrends, according to Lunzer. "We are spending more time thinking in a technology-agnostic manner about global megatrends and how they will impact markets that we serve today and the new markets that will emerge as a result," he explains. Such an approach, Lunzer adds, will be even more important in a post-COVID-19 world.
Eastman also has cross-functional teams comprising members across technology, marketing, business, and sales that are focused on building an early-stage innovation portfolio. "We try to minimize the constraints that could inhibit the creativity process during the concept development phase and thus encourage generation of a rich funnel of ideas," says Bhattacharya.
At AkzoNobel, Kruithof says, an innovation pipeline with an approximate 10-year horizon comprises technology programs focused on four innovation drivers, all of which encompass sustainability: productivity (customer and internal processes), asset protection (increased durability), surface enhancement (color, effect, texture, activation), and environmental protection (elimination of VOCs, materials of concern, etc.).
PPG monitors and develops innovations around five megatrends: safety and security, environment, asset protection, energy and cost, and comfort and leisure. As part of this approach, the company leverages best practices in new product development from each of its businesses and applies these learnings to other business segments, according to Feng. "Because PPG manufactures coatings across a wide range of diverse industries, we're able to use an approach we call 'search and reapply' to quickly identify existing technologies across our footprint and use them to solve unmet needs in different applications," Feng says. The company also often has an on-site presence at customer facilities, and she believes these intimate relationships allow the gathering of real-time feedback so PPG can quickly adjust existing technologies or develop new technologies to meet evolving needs.
A combination of structured and unstructured approaches is important, Feng says. PPG uses more structured, proven approaches to R&D, but also encourages its teams to "fail fast."
"In other words, try, fail, learn from the failure, move on and try something different," she explains. "This approach allows our experts to remain agile and continuously search for solutions and new ways of working. We firmly believe that both avenues are necessary pathways to a strong innovation pipeline."
Kruithof says that informal sources and opportunities that once again circle back to the expertise and creativity of the people doing the research continue to be very important for innovation. "It has been true in history and it is still true today: an unexpected reaction, a failed experiment or otherwise a sharp observation by a technician can create a spark leading to something new to the world. This is the fun part of science, and paints and coatings are certainly not excluded. Such potential keeps us going and helps us continue to surprise our customers with ground-breaking innovations!"
CoatingsTech | Vol. 18, No. 1 | January 2021