Scaling Up New Technology
Smaller material science companies often have great technology and eventually need to scale up product production to quantities they can sell to potential new customers. Limited resources can represent the so-called valley of death to startups as they struggle to go from the lab benchtop to production. Using contract manufacturers can help bridge the divide by providing the manufacturing infrastructure needed to produce new technology in its infancy. In fact, many of these co-packers seek out these opportunities as they can be a source of future growth. So, if you are a startup, how do you communicate your needs to a co-packer?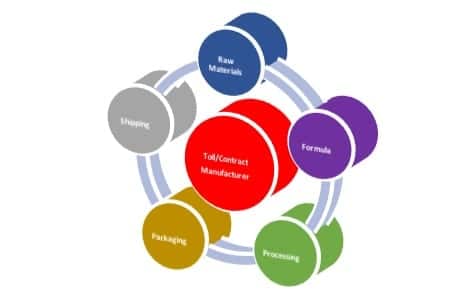 Developing a co-packer manual is the first step in explaining exactly how the product is to be produced. Once the manual is complete, it can be presented to prospective co-packers for the best pricing and delivery options. Note: Always sign a non-disclosure agreement with each bidder before giving them your manual.
There are four sections in a manual that are necessary to make your product:
1. Formula
a. Raw Materials (RM)
b. Specifications for the RM's
c. Safety data sheets for each RM
d. Approved suppliers for each RM
e. Handling, Storage, Safety & PPE required for each RM
2. Process
a. Manufacturing
i. Equipment used, i.e., tank type, mixer type, blade type, pump limitations
b. Specifications
i. Process temperatures, mixing speeds, and times
ii. Recirculating times before sampling
iii. Filtration specification before filling
c. Waste Management
i. Proper waste disposal procedure in accordance with local regulations
3. Packaging
a. Container specification
b. Approved suppliers
c. Label
i. Specification
ii. Placement on the container
iii. Approved suppliers
d. Shipper cartons
i. Specifications like hazard warnings, freeze/thaw warnings, etc.
ii. Approved suppliers
iii. Method of closure like glue flaps or tape
iv. Shipping weight
v. Pallet stacking configuration
4. Shipping
a. Special instructions
b. Hazard class
Once you have completed these steps, the commercialization process becomes clear to everyone and ensures success!