Reaching the Next Coatings Galaxy: EC Show to Highlight Sustainable and Functional Products
By Cynthia Challener, CoatingsTech Contributing Writer
For industries based on sophisticated, advanced materials and technologies, continued growth depends heavily on the level of innovation achieved throughout the supply chain. That innovation cannot occur in a vacuum; it requires communication between all parties. International trade shows are perhaps one of the most effective facilitators of that needed communication.
The European Coatings Show (EC Show) and Conference is one of the key international trade shows and conferences for the paint and coatings industry. Held April 3–6, 2017, in Nuremburg, Germany, the EC Show will bring together technical experts, thought leaders, commercial heavyweights, and niche players, as well as a broad spectrum of industry insiders, according to Thomas Hartle, general manager, Specialty Coatings & Ingredients for OMNOVA Solutions.
"As one of the largest global coatings shows in the industry," adds Michael T. Venturini, marketing director, Coatings for Sun Chemical Performance Pigments, "the EC Show is one of the most diverse in terms of innovation and allows us to reach customers, potential customers, formulators, and industrial applicators in various market segments, including automotive, architectural, powder, and industrial coatings."
As importantly, according to Stephan Spiegelhauer, head of Global Competence Center Paints & Coatings for the LANXESS Inorganic Pigments Business Unit, visitors to the EC Show travel to Nuremberg from almost every part of the world. As a result, the show is an invaluable platform to showcase products and services to the global coatings industry. The central location of the show creates a meeting place for customers and business partners worldwide and draws formulators from a variety of applications, according to Karen Grunwald, marketing communications manager for King Industries.
For AkzoNobel, the fact that there is a large number of visitors from Asia is beneficial, because the region represents a market that is expected to experience high growth for the company, according to Charlotte Angel, marketing and project manager for Colloidal Silica at AkzoNobel. Indeed, for the 2017 European Coatings Show, the organizers expect more than 1,000 exhibitors, with 66% of exhibitors and 62% of visitors considered to be international participants, according to Michael Hellemann Soerensen, head of Commercial Operations—Coatings, Adhesives, Specialties business unit in the EMEA/LA region for Covestro. "For us, however, it isn't only the sheer size of the show, but also the high quality of conversations with customers and partners that makes it the major event for our coatings business," he notes. Julie Fuell, coatings sales director for Reichhold agrees that the EC Show is a great venue for facilitating meetings between cross-functional groups of individuals from global customers and suppliers. The show also offers an opportunity for upper management from suppliers to meet with their customer base at every level, according to Yasmin Sayed-Sweet, vice president of Sales and Marketing with Alberdingk Boley.
The co-location of the trade show and the technical conference make it a great opportunity for both seasoned and new personnel to expand their knowledge about coatings and adhesives, according to Eric Post, director of Global K-FLEX sales for Emerald Kalama Chemical. "Together, they create an epicenter for coatings professionals across the supply chain to share information about new technologies, regulations, and trends, which gives us the opportunity to meet with key customers, make new connections and exchange knowledge—all in one place," he observes.
Many of the existing customers of Lubrizol Advanced Materials plan to attend the show because they recognize the importance of the EC Show and see it as a forum for establishing contacts and learning what is new, according to regional marketing manager–EMEAI Eric McMillan. "The EC Show is the perfect opportunity to meet the key market shapers of the coatings world and offers a perfect platform to meet all coatings industry stakeholders in an efficient way," says Christoph Hansen, head of BASF's Dispersions & Resins Europe business unit. "A broad range of products is exhibited, new technologies are presented, the latest industry trends described, hot topics addressed, and insights provided into the coating technologies of the future," he concludes.
Continued Emphasis on Sustainability
One of the benefits of attending an international trade show like the European Coatings Show is the opportunity to observe important industry trends. In 2017, the biggest ongoing trend is the increasing focus on sustainability. "Without doubt, increasing attention is being paid to compliance with global codes of practice, as well as to sustainability and the environmental compatibility of materials," says Dagmar Heisler, manager of Trade Fairs & Exhibitions at Wacker Chemie AG. "Additionally, performance requirements are growing. For instance, adhesives must reliably bond even challenging surfaces and offer a broad application profile. Interior paints should be eco-friendly and low-odor while at the same time showing high opacity and stain resistance. Consequently, we are focusing on finding solutions that meet customer and performance needs and at the same time comply with environmental standards," he adds.
"We continue to expect a strong trend toward more eco-friendly products," notes Petra Lenz, technical support Paint Additives at BYK Additives & Instruments. "One frequent consequence of stricter chemical safety guidelines is the need to change raw materials and/or develop new structures and technologies," she comments. Andreas Riedl, director of Marketing and Consulting at Atlas Material Testing Technology adds that "these major reformulations necessitate more thorough testing, because often performance and durability properties can suffer. In addition, there are sometimes conflicting demands at the consumer level for more abrasion- and scrub-resistant coatings in low-odor, zero-VOC products."
The megatrend of urbanization continues to create an increasing demand for high quality, sustainably produced paints and coatings throughout the world, according to Spiegelhauer. As a result, he is expecting a focus on innovative raw materials, formulation, and application technologies for the manufacture of end products meeting these needs. Some examples, according to Hellemann Soerensen, include a greater reduction in VOC emissions, the use of renewable resources, and the reduced consumption of coatings materials. "Raw materials sourced from biorenewable feedstocks are growing in importance and promise a smaller carbon footprint cradle-to-grave, and some newer technologies we've seen offer unique functional chemistry, such as removing common pollutants from air," adds Charles Zarnitz, director of Sales and Marketing for Emerald's CVC Thermoset Specialties group.
Expansion of the "healthier paints" trend includes solvent-free, APE- and VOC-free, low-odor and functional paints, according to Sel Avci, global marketing director, Coatings for Solvay Novecare. "Coatings customers want better performance aligned with social and environmental practices that deliver properties that are superior to those traditionally found in the market," he observes.
Two other overall trends of note include continued industry consolidation and digitalization, which is a major topic of interest across all industries, according to Jürgen Lorösch, head of the Evonik Paint & Coatings Industry Team.
Many End-Use Driven Trends
While perhaps the biggest existing trend, sustainability is certainly not the only trend that will be observed at the 2017 EC Show. Many important issues within each application segment will be addressed by exhibitors.
In the automotive sector, there is ongoing demand for more efficiency in component manufacturing, including the desire for coatings that can be processed more rapidly and with lower energy consumption, according to Hellemann Soerensen. In both the automotive and furniture/flooring industries, there are growing expectations for improved cost-in-use and performance, in terms of reduced drying time and temperature, improvements in appearance and better chemical resistance for the former and greater durability for the latter, according to Ulf Neidlein, vice president Business Management Resins & Additives Europe from BASF. He adds that in the furniture/flooring sector, new trends in product haptics and look are in focus. Architectural and waterborne coatings also continue to grow in the slipstream of a robust construction market, according to Post. "We expect new innovation in this space to be diverse as manufacturers seek differentiation. In particular, there has been recent focus on improvements for dirt pick-up resistance and weatherability for water-based coatings," he notes.
Speed and ease of application (alternative binder concepts, multifunctional hybrid products) as well as durability (weather robustness, water resistance, mechanical durability) are also important concepts in the construction industry, according to Dr. Robert Heger, vice president Business Management Dispersions for Construction & Architectural Coatings Europe from BASF. "Versatility is a priority today—for example, robustness in different raw materials and under varying conditions," he adds.
Growth of the protective coatings market is increasing demand for solutions geared toward specific end-use characteristics valuable to that segment, including technologies that address anticorrosion, antifouling, hydrophobicity, chemical resistance, and overall toughness and longevity, which are expensive problems for segments such as direct-to-metal, marine, and tank coatings, according to Zarnitz from Emerald Kalama Chemical.
OMNOVA, meanwhile, anticipates a continued strong focus on specialty applications. "Not only does the specialty market tend to outpace other coatings segments in terms of growth, it favors companies that bring differentiated, value-added solutions to the marketplace," states Hartle. He adds that applications of interest will include multi-surface renovation, protective coatings, and, as always, waterborne products that have performance equivalent to, or better than, their solvent-based counterparts.
Emerging Focus on Increased Functionality
Another important role of international trade shows and conferences is to uncover new trends in the industry. Increased functionality appears to be the leading emerging issue for many suppliers to the paint and coatings sector. "The increasing adoption of additional functionality in coatings is a key emerging trend," asserts Andreas Riedl from Atlas Material Testing Technology. He points to IR-control abilities to improve energy efficiency in buildings and automobiles, photocatalytic coatings for active pollution control, and hydrophilic and hydrophobic coatings for self-cleaning and reduced dirt retention as examples. "Looking out even further, we see the emergence of 'smart' coatings, or coatings that can predictably respond to their environments. Self-healing properties, sensing abilities, etc., will require new material chemistries and processes that will require extensive vetting of performance and durability through comprehensive testing," Riedl adds.
Customers are looking for more functionality in their paints, rather than just using them for decorative purposes, agrees Avci. "With changes to regulatory and labeling requirements, we expect to hear more requests for odorless and/or odor-eliminating technologies and for alternative products to replace MIT-type biocides from formulations," he says. Spiegelhauer is interested to see how the new trend for functional coatings is being considered and implemented by exhibitors at the show. "We expect to see the latest innovations and results of research efforts focusing on intelligent materials to support self-repair, colorizing, and corrosion resistance," he explains.
We expect to see the latest innovations and results of research efforts focusing on intelligent materials to support self-repair, colorizing, and corrosion resistance.
In specialty coatings, Hartle is seeing a shift from simply providing performance advantages to delivering performance advantages plus in-use benefits that make end users more productive and that save cost. "The reason for this shift is clear: the dynamic in the building and construction markets has become so much more competitive that it rewards those who deliver advantages across the entire value chain. So, we see great interest in environmentally preferred and time-saving features, and ease-of-application benefits," he comments. Similarly, Post notes that novel technologies to address classic end-use challenges and specific causes of coatings failure are becoming more common, as are new approaches to solve challenges created by a market that is turning more toward environmentally friendly solutions every day.
In some cases, new materials challenges are driving innovation in paints and coatings. In the automotive and aerospace industries, for example, the trend to use more aluminum substrates for lightweighting and reduction of fuel consumption represents opportunities for using coatings additives to improve adhesion and corrosion inhibition in coatings applied to aluminum, according to Michel Hourani, VP of Commercial Development at King Industries. Adds Zarnitz, coating failure is not an option for high-tech aerospace, defense, and transportation coatings. "These systems must be able to perform at extreme temperatures and pressures, resist impact, and be incredibly strong and resilient while also being lightweight. Epoxies are often used in these applications, but they typically cause coatings to become brittle; manufacturers are looking for a solution that allows them to keep the good balance of properties that epoxies bring, but also solve the brittleness," he says.
Advances in technology are also driving new trends and innovation in the coatings industry. "The current trend towards e-mobility and future technologies like autonomous driving encourages the development of cars with an even greater weight reduction," explains Hellemann Soerensen. "More than ever, plastics and composite materials are a focus for car designers. However, an efficient coating of exterior plastic components and a material mix presents a challenge to OEMs," he notes.
Challenges like these and the need to further develop high-performance waterborne coatings are leading to more cooperation between raw material suppliers, according to Sayed-Sweet. "Resin suppliers are working closely with additive producers to develop better dispersant technologies that help improve chemical resistance," she says. In the end, according to McMillan, the result will be the offering of packages of products that provide a total value solution, particularly in the face of possible rising raw material costs.
New Resin Roundup
Both the sustainability and functionality of paints and coatings are highly influenced by the binder technology used to formulate them. Resin suppliers have invested heavily in the development of new polymer chemistries that address market needs for improved performance in waterborne and other environmentally friendly systems and that impart added functionality beyond appearance and protection.
Alberdingk Boley will highlight new PUR-Matt 600 VP inherently matt polyurethane acrylic copolymers that provide burnish resistance for interior wall paints, AC 3600 and AC 3626 acrylic emulsions with extended open time for trim enamels, and UC 8400 and UC 8600 copolymers for the formulation of industrial furniture finishes.
Reichhold, meanwhile, will emphasize solvent-free, waterborne urethane systems, including UROTUF F100-W-36, a self-crosslinking polyurethane dispersion (PUD) that provides an amber look to wood substrates while exhibiting mar and abrasion resistance; UROTUF L63-W-38, a thermoplastic PUD that displays a water-white appearance while producing hard and durable films; and UROTUF E300-W-40, which combines the best properties of thermoplastic PUDs with UV-curable technology. "These resins for wood coatings provide the expected high performance of solventborne urethane systems that the market demands at a low VOC supplied in water while giving the end user a choice based on application method, desired aesthetic, and final coating performance properties," asserts Scott Cooley, Reichhold's Coatings technology director.
Aptalon water-based self-crosslinking polyurethane copolymers from Lubrizol Advanced Materials are designed to provide excellent chemical resistance, hydrolytic stability, and hardness for metal and wood coatings, according to McMillan. Covestro is also focused on polyurethane chemistry, and will introduce a new range of sustainable raw materials for PU coatings derived from biomass including Desmodur eco N, the first bio-based hardener (70% of its carbon content) for polyurethane coatings. The product achieves the same high level performance observed for conventional, petrochemical-based isocyanates, according to Hellemann Soerensen.
New resin technologies are also being introduced at the European Coatings Show for the formulation of protective coatings with enhanced performance. Carboset PL-3127 is a new peelable resin for metal protection during transportation and storage that can easily be incorporated into waterborne formulations for corrosion protection, according to MacMillan. For waterborne direct-to-metal (DTM) formulations, OMNOVA is featuring Pilotec HDT-16 resin, which provides a hard finish combined with excellent adhesion to many different substrates and thus meets the needs of multi-surface renovation projects, which according to Hartle is a growing segment given the resurgence of attention to aging infrastructure and existing housing. For intumescent, fire-protection coatings, OMNOVA is highlighting waterborne Hydro Pliolite 211 resin, which is designed to offer strong protective performance combined with early weather resistance to reduce the chance that the coating will be compromised during the construction phase when the finished structural steel is exposed for an extended period.
BASF's new Acronal PRO 7600 acrylic dispersion provides light-to-medium corrosion protection (categories C2 to C3) for industrial metal coatings. "This binder offers an environmentally compatible drop-in solution that does not contain APEO and replaces Acronal PRO 760, the current market standard," according to Ulf Neidlein, vice president Business Management Resins & Additives Europe from BASF. Another acrylic dispersion from BASF—low-odor, coalescent-free Acronal 6292—is designed to provide high wet scrub resistance in interior paints at competitive prices. "This water-based styrene-acrylate binder is a high quality alternative to the conventional technologies and facilitates the formulation of environmentally compatible interior paints," according to Dr. Robert Heger, vice president Business Management Dispersions for Construction & Architectural Coatings Europe from BASF. The company has also launched several solutions for the fast growing flooring segment. Laromer UV-curable resins are used for resilient flooring coatings. Laromer PE 9126 offers adhesion and flexibility combined with high chemical resistance, while Laromer UA 9089, an aliphatic urethane acrylate, provides both flexibility and long-term surface resistance. In addition, the environmentally compatible dispersion Acronal 5325 meets today's requirements for flooring adhesive applications. This versatile product provides high cohesion for a broad range of textile, linoleum, PVC sheet, and luxury vinyl tile floorings.
OMNOVA is also introducing the extension of its Low Exudation Binder (LEB) platform. The new binder possesses all the benefits of LEBs, such as low surfactant leaching, excellent weathering, and efflorescence resistance, while meeting the most stringent current environmental requirements with very low VOC emissions, according to Hartle.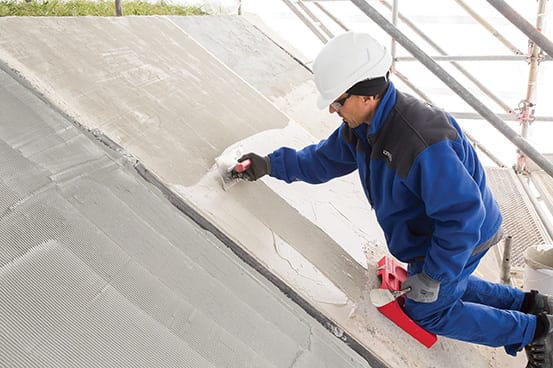 Wacker Chemie, meanwhile, is highlighting its new Primis SAF 9000 series, which comprises oil- and water-repellent dispersions for easy-to-clean, stain-resistant surfaces, and the low-viscosity binder Vinnol E 18/38 for high-end digital printing inks that adhere well to numerous substrates and can be used for wide-format printing or printing on plastic items; the new sustainable silicone resins Silres REN70-M and Silres IC 235 for highly weather- and heat-resistant industrial coatings; Vinnapas 760 ED, a new polymeric binder for waterproofing sealing slurries with excellent performance after prolonged exposure to water, even at low temperatures; and new silane-terminated polymers of the Geniosil XM range for flexible and elastic adhesives and sealants, according to Heisler.
Additives with More Impact
Additives, although typically used at very low levels, are often crucial ingredients for achieving the desired in-process and applied performance of coatings, and typically play important roles in sustainable and functional coatings. Many of the suppliers exhibiting at the EC Show will introduce new additive technologies to address important performance issues. BYK, for instance, will feature new functional, eco-friendly and efficient surface additives, defoamers, wetting and dispersing additives, and rheology modifiers that improve and expand the company's portfolio, according to Lenz. New products from Solvay Novecare include eco-friendly Rhodoline WA 265N, Rhodoline 3000, and Rhodoline 4000 series wetting and dispersing agents; Rhodoline OTE 600 Open Time Extender and Rhodoline FT 100 Xtrim Freeze Thaw Stability additives; and Rhodafac and Aerosol emulsifiers and functional monomers; Sipomer 600 for improved adhesion; and Sipomer COPS series for improved scrub and mechanical stability.
Lubrizol Advanced Materials will highlight the hyperdispersant Solsperse W100, which is designed for use in waterborne systems and offers a wide pigment applicability and higher efficiency than competitive materials, according to business development manager, EMEAI Alison Drasdo. PowderAdd post-addable powder coating technologies that allow for quick and easy texturing and matting of finished powder coatings, saving time and money, will also be a focus for the company.
Three suppliers have developed new additives based on silicon chemistry. Wacker Chemie is offering several types of pyrogenic silica for improving properties such as rheology control and storage stability in a broad range of adhesive and sealant formulations. Natural Levasil Colloidal Silica from AkzoNobel is derived from sand and water and designed to improve key functionalities of waterborne coatings, including hardness, pigment dispersion, and anti-soiling properties, as well as to allow for better control of open time. Levasil CC can be used in numerous architectural coatings applications such as sol-silicate paints, decorative coatings, and wood coatings. To help formulators avoid foam formation during paint production and processing, BASF has developed FoamStar SI 2240, an organo-modified polysiloxane that has broad compatibility with different binder systems and excellent long-term stability and efficiency. It is registered worldwide; can be used in water-based architectural coatings, industrial coatings, and pigment concentrates; and complies with FDA and EU requirements for food contact and, therefore, is suited for printing and packaging applications.
King Industries will highlight its non-tin, EHA-free K-KAT catalysts for urethane and organosilane systems, which offer improved hydrolytic stability, good reactivity, and exterior durability. Also featured will be its K-FLEX polyester diols for formulations with lower VOCs and improved flexibility combined with hardness and urethane diols that allow for reduced amine and VOC levels in water-based coatings while providing higher hardness and chemical resistance. Experts from King will also be giving three technical presentations at the Coatings Congress covering these new technologies. The focus for Emerald Kalama Chemical will be new data on how its various additives provide improved performance, economy, and efficiency and a smaller carbon footprint in different coating including weathering data for architectural coatings containing K-FLEX coalescents, according to Post. Zarnitz notes that Emerald will also feature advancements in cathodic disbondment, low-temperature performance, interlaminar and peel adhesion, and thermal cycling for protective coatings containing HyPox elastomer-modified epoxies.
Bringing Better Biocides
Publication by the EU Commission of the 10th ATP (Adoption of Technical Process) with new MIT labeling limits is expected between the middle and end of 2017. LANXESS's Material Protection Products (MPP) business unit offers new MIT-free formulations containing combinations of the isothiazolinones, as well as formulations with non-sensitizing active ingredients, allowing formulators to shift to complete MIT-free preservation systems. LANXESS will also showcase a new generation of preservatives, the "Preventol next" series. Preventol next A 29-D and Preventol next A 31-D are fungicide/algicide combinations that have achieved excellent results in the laboratory and in two-year external weathering tests in a damp climate, according to Nicolas Gallacier, global head of Marketing for Industrial Preservation & Coatings at MPP. "The slow-release technology meets industry's growing demands for low leaching and environmental impact," he notes.
Troy Corporation will exhibit its range of MIT-free solutions, including Mergal 758, Mergal 712, Mergal 723K, and Mergal ZBIT, which enable manufacturers to achieve compliance, performance, and low cost-in-use, according to a company spokesperson. Along with these products, Troy will highlight its Troy Microbial Management Advantage consultative technical service, which can be particularly beneficial for manufacturers reformulating their products to alternate preservatives. Other products featured by Troy will include Polyphase, Troysan, and Fungitrol dry-film preservatives, including controlled-release solutions, as well as its full line of surface wetting and flow and leveling agents, defoamers, dispersants, rheology modifiers, paint driers, anti-skinning agents, and additional additives.
Pigment Advances
Metallic and mineral effect shades are becoming increasingly popular for industrial applications, according to Bernhard Stengel-Rutkowski, senior global technical marketing manager at Clariant. The company will highlight new preparations of "super-transparent" pigments at the EC Show that enhance such effects with color intensity, while having very high light- and weatherfastness with no migration or bleeding. These products can be used in metallic effect coatings for a wide variety of applications, including 3C coatings, car refinish, motorcycles and bicycles, sports equipment, coil coatings on aluminum and steel, and glass and wood coatings. In addition, they meet the requirements of the electronics industry (no halogens). Clariant will also feature new colorants for UV-cured coatings. Another highlight will be its Automotive Trendbook 2019, which will take attendees on an underwater journey to explore the colors of the sea, discovering what messages these colors might convey for automobiles, and what types of people drive such cars.
Sun Chemical's new perylene-based yellow shade Perrindo Red 179 features the transparency that is vital to producing modern, high chromatic metallic red finishes and offers excellent light- and weatherfastness, rigorous process and quality control, compatibility in water- and solventborne systems, and easy dispersability. Sun will also highlight Benda-Lutz® COMPAL WS VOC-free, highly concentrated aluminum preparations for coatings and inks, which enable customers to use the same product for waterborne, UV, and high solids coating chemistries by providing broad compatibility that is optimized for long-term gassing stability in aqueous environments. The COMPAL WS products are offered in an easily dispersible granular form for safe and easy handling, improved shelf stability, and various transportation advantages.
Other products featured by Sun Chemical will include the company's newest Azo yellow pigment, Sunbrite Yellow 74, for architectural coatings, which is designed for use in machine colorants and is easier to disperse than previous grades and delivers 15 to 20% more tint strength than comparable products, and new SunMICA Deep Black Pearlescent black pearl pigment for powder coatings and plastics with excellent luster, sparkle, and jetness compared to traditional commercially available black pearlescent pigments, according to Venturini.
LANXESS is another company offering a range of pigment products. Its Inorganic Pigments business unit will introduce a new generation of Bayferrox iron oxide pigments based on a newly developed production method the company refers to as the "Ningbo process." "In addition to highly sustainable production, the Ningbo process provides iron oxide red pigments with exceptional coloristic behavior that exceeds any currently available iron oxide pigment in the market. Furthermore, the pigments have the ability to be incorporated at high loadings without affecting the viscosity course," Spiegelhauer says. An expert from the company will also give a talk on the technology during the Coating Congress.
LANXESS's Rhein Chemie Additives business unit is also presenting its portfolio of Levanyl and Levanox water-based organic and inorganic pigment preparations that provide brilliant and pure hues combined with excellent lightfastness and weather stability, including 12 new products that are VOC-free, comply with key European norms and standards such as EN 71-3/71-7/71-9 for children's toys and the Nordic Swan and Blue Angel environmental labels, and are listed in the German Federal Institute for Risk Assessment's (BfR) database of "BfR-recommended materials for contact with food."
Pushing the Testing Limits
Atlas Material Testing Technology will use the European Coatings Show as a major platform to introduce and present new technologies and products. "We will have new weathering testing instruments at our booth that visitors can touch and feel, including our economic xenon flat-bed SUNTEST series, the versatile rotating-rack Xenotest 440+, and the UVTest UV/Fluorescence device. Last, but not least, we will exhibit our flagship, the gold-standard for the global coating industry: Atlas' Ci series xenon-arc Weather-Ometer is the most advanced accelerated weathering instrument, which combines superior performance, innovative features, and large sample capacity," says Andreas Riedl from the company. Atlas will also give a presentation on recent advances in artificial weathering testing.
Finding New R&D and Processing Solutions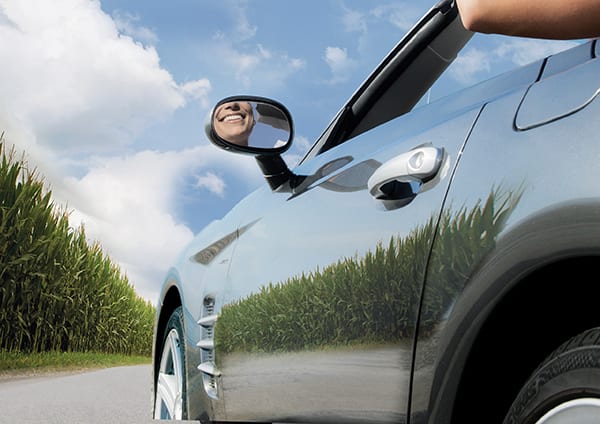 In addition to products and services, some exhibitors at the European Coatings Show are highlighting new production and R&D technologies they have developed to assist their customers. Covestro, formerly Bayer MaterialScience, is exhibiting at the 2017 event for the first time under its new company name. Covestro is emphasizing its Direct Coating technology for the efficient manufacture and coating of automotive plastic parts in a single process. The parts are produced using injection molding, and according to Hellemann Soerensen, the coated articles have outstanding properties and require virtually no post-processing. "Direct Coating also meets the requirements of car buyers looking for a personalized vehicle interior with a premium appearance and an attractive design," he notes. Covestro experts are also giving a total of 12 Congress and hall presentations.
Visitors to the Evonik booth will be able to immerse themselves in the company's new high throughput equipment (HTE) system, a fully automated facility for testing paint and coating formulations that enables Evonik to speed up formulation development efforts. "The high throughput facility makes it possible to systematically test a much greater number of formulations in a given period of time than ever before. It is therefore quicker for our customers to optimize paint and coating formulations and develop new ones, which saves them valuable time when launching new products on the market," Lorösch states. Evonik will also showcase its new Coating Additives Business Line, which was formed by merging its original Coating Additives Business Line, the Coatings section of its Silica Business Line, and the Specialty Additives Division of Air Products. "At the European Coatings Show, we want to demonstrate to a wide audience the advantages that this move brings for our customers," he adds.
OMNOVA Solutions' new president and CEO Anne Noonan will be attending the show for the first time as CEO and is looking forward to meeting customers and partners and working with them to further build the company into a premier, global, innovative, specialty coatings solutions provider, according to Hartle.