Perspectives on Paint and Coatings Research from Independent Laboratories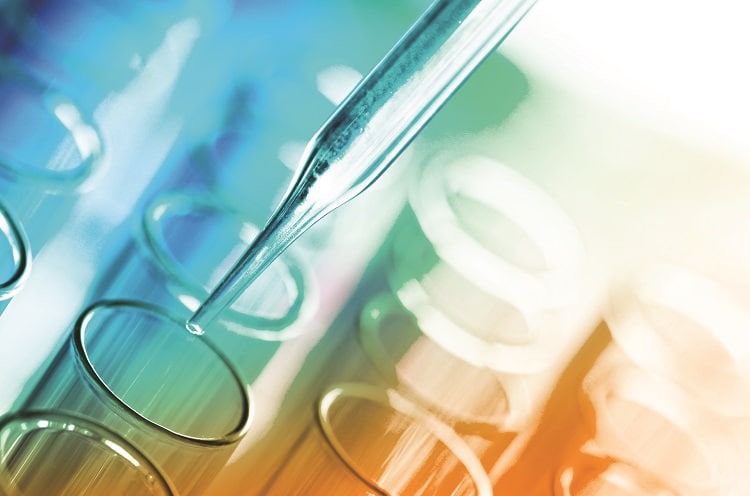 By Leo J. Procopio, Paintology Coatings Research LLC
In the paint and coatings industry, a variety of external resources are available to assist an organization when it finds itself missing the necessary equipment, expertise, or time to address needs and opportunities.
Whether it is developing a new technology, validating performance of a new product, or investigating how to participate in a new market segment, even the largest of organizations have the occasional need for outside support. The external resources available include business and technical consultants, toll and private label manufacturers, academic and government institutions, and independent laboratories.
Third-party, independent commercial laboratories are like other vendors in that they provide a service or goods for payment but are unique because their service is supplementing the client's own research and development activities and capabilities through experimental work.
Independent labs in the paint and coatings market may choose to offer a variety of services, which could include R&D targeted at the development of new raw materials or coatings, formulation optimization, performance testing, analytical testing, reverse engineering, failure analysis, and accelerated and natural weathering.
Not having the right knowledge and expertise in-house is sometimes a reason for seeking out an independent laboratory. The choice of a suitable laboratory as partner can afford an organization with that expertise, without the need to hire an additional employee. New equipment can be very expensive and might require personnel with special expertise to operate, and thus might not make sense to purchase and bring in-house, especially if it would be used infrequently. Here again, choosing the appropriate lab can allow access to certain equipment and testing without the capital expense.
Sometimes, an organization may have maxed out on their own resources, whether it be personnel to carry out formulating and testing, or space in a popular piece of equipment. An independent lab can assist in expanding a company's R&D resources.
There are many benefits to seeking the assistance of a third-party, independent laboratory, and they fill an important function in our industry. CoatingsTech reached out to several laboratories to hear their perspectives on their unique role in the paint and coatings industry, why clients seek them out, and how they assist industry members in their research and development efforts. In addition, they dispel some common misconceptions about third-party labs and discuss tips for ensuring a successful partnership with an independent laboratory.
Participants in the discussion included: James E. Swope, chief commercial officer at The ChemQuest Group; Matthew McGreer, director at Atlas Weathering Services Group; Dan Marschall, president of Marschall Labs; Michael Crewdson, technical director of testing services at Q-Lab Test Services; Paul Lewis, technical manager at Univar Solutions; Ronald Obie, president of Wood Coatings Research Group; Robert Leggat, consulting and laboratory services manager at KTA Tator; Gerald Vandezande, president of 1st Source Research; Edye Fox Abrams, vice president of business development at The ChemQuest Group; and Mike Dempsey, marketing and business development at 1st Source Research.
Independent Laboratories Q&A
Answers may have been edited for clarity and length.
Q. What is the role of independent laboratories in the R&D process?
Swope, The ChemQuest Group: Multiple roles are possible. These include helping a customer in accelerating timelines to hit an aggressive deliverable and breaking a creative logjam similar to writer's block. Other roles include characterizing new raw materials, including nano- and bioderived materials, and providing independent data either as a check on the inventor's data or as data beyond in-house capabilities. Depending on where one is positioned in the coatings value chain, the role of our ChemQuest Technology Institute and ChemQuest Powder Coating Research labs can differ greatly. At the end of the day, our role is to help expedite product knowledge and commercialization activities.
McGreer, Atlas Weathering Services Group: The independent lab's role depends on what the research question is. For example, is the client looking for a customized testing solution to predict service life? Are they looking to meet a material specification? Are they testing a minor revision to their product's formulation? Each of these questions would require a different type of support from the lab. This could include consultative support, advising on an appropriate existing testing method, or simply running a common method that would be considered "spec testing."
Marschall, Marschall Labs: The ideal outcome of a collaboration between a client and independent laboratory should be a purely unprejudiced scientific investigation that contributes to validating the performance versus cost of the finished product.
Crewdson, Q-Lab Test Services: The two main roles of independent weathering and corrosion test labs in the R&D process are the confirmation that the manufacturer's labs have their preliminary data correct and the ability to run more complex and newer tests. Independent labs generally have the newer and more reliable test equipment, and the expertise to run them correctly. Independent labs run a much wider variety of tests, and will be accredited for them. This means that calibrations, maintenance, and training will all be at a high level.
Lewis, Univar Solutions: When coatings companies are looking to develop new products or upgrade existing products, they often do not have the expertise, test equipment, starting point formulas or other resources they need. Independent laboratories like Univar Solutions' Solution Centers in the United States, Latin America, and Europe have experienced coatings formulators and application specialists with deep expertise and performance testing capabilities. This helps companies get to market faster.
Obie, Wood Coatings Research Group: Independent laboratories provide technology assessment and qualification through an unbiased lens. Independent laboratories can also often provide insight as to where a new technology may actually bring value, that often may not have been the original intention of the product development process.
Leggat, KTA Tator: One role of the independent laboratory is to provide independent results, which can be an advantage for both marketing and legal purposes. Also, an external verification at milestone decision points is useful before investing in scale-up and commercialization. Sometimes, independent labs can offer swing capacity, for example for customers whose in-house resources are currently tied up. Also, they can provide access to specialized equipment.
Vandezande, 1st Source Research: The role of an independent lab varies depending upon the needs of a customer. An independent lab could be engaged at the starting point of a project, somewhere in the middle of a project, or after a project has failed and there is a need for external expertise. There can be many roles that an independent lab performs in the R&D process ranging from analytical and testing to new product development and product formulation. At 1st Source Research, we partner with customers to understand their stated needs and then conduct the appropriate work they have hired us to complete. While some independent laboratories serve a narrow focus conducting a variety of ASTM tests and providing analytical testing services, we are a little unique at 1st Source. We tend to be viewed by our customers as an extension of their R&D, marketing, and production departments, and therefore play a vital collaborative role in the growth of the customers' company.
Q. Why do members of the paint and coatings industry seek out the help of an independent lab? What benefits can they expect?
Leggat, KTA Tator: Third-party laboratories such as KTA Tator can help in understanding and performing the testing techniques that are used in different markets. Clients can expect a different and broader perspective on various market segments and substrates.
Obie, Wood Coatings Research Group: Independent laboratories provide an objective, unbiased assessment of technology, and/or proposed ideas. Independent laboratories also provide creative and unique perspectives regarding research, development, and technology assessment. In some cases, a customer may not know or understand some of the "finer detail" requirements for a product to be successful in a given market. An independent laboratory may be able to assist with this. In other cases, a customer may not be able to fully understand the potential benefits a given technology may bring to a market or even to what market a new material might bring value. The creative capability of an independent laboratory can often "see" where a product may fit and provide value to the market, essentially helping the customer focus research and marketing efforts as well as improve product introduction into the marketplace.
Vandezande, 1st Source Research: Customers in the industry seek us out for work that they cannot do internally, work they cannot get done due to other internal priorities, or simply if they need an external resource to offer some expertise from a company that has worked across a wider array of projects. They look to us at 1st Source for assistance with new product development, product formulation, and key insights through analytical and testing efforts. It is also important to add that customers find that using an independent lab can reduce overhead in R&D and marketing when investigating new markets.
Swope, The ChemQuest Group: At ChemQuest, we stress the knowledge component. We don't just test properties, we recommend approaches and supporting tests that will speak to intended markets. Each market has its own set of needs, trends, drivers, and associated terminology and of course, testing protocols. The resulting output will demonstrate the suitability of the product for the intended markets.
We also service raw materials suppliers with starting point formulation, comparative testing, and formulary cost impact studies that help them determine where they might fit in the value chain and helps their customers/formulators with a head start evaluating the new raw material.
Marschall, Marschall Labs: We believe the majority of our clients find our services beneficial because of the quality of our unbiased work, as well as our ability to adapt to help solve any problem that might arise during testing. While most mid-to-large scale clients have their own in-house QA/benchmarking lab, what sets us apart, for example, is the ability to engineer custom machinery and proprietary image processing software so that we can derive objective results. Therefore, clients can expect an in-depth informative process that is ultimately more efficient and unbiased than traditional in-house benchmarking labs.
Lewis, Univar Solutions: We find there are three things that coatings companies are looking for in an independent lab: formulation assistance, testing, and analytical capability. In many cases, they can expect the independent lab to carry out these functions quicker and less expensively than if they did the work themselves.
McGreer, Atlas Weathering Services Group: Our lab focuses on the weathering of materials. While durability to the outside environment is an important part of any product development effort, our client may not necessarily be experienced on all the different testing methods that are available, or how to correctly set up those tests. Weathering seems like an easy discipline, but it is not always an exact science and there are still a lot of complicated questions that must be answered.
Crewdson, Q-Lab Test Services: Using an independent accredited test lab ensures that the test is done correctly. When a new product is being tested, there might not be the usual set of control materials that are used to verify the testing results. There is a much greater need to make sure the testing is done correctly. Another factor is that a company's internal labs are often at capacity in their weathering and corrosion chambers with important but routine tests. This makes it difficult to conduct much experimentation with new methods or run a new product through several different methods. An independent lab can suggest alternative approaches to testing and run the tests.
Q. What are the most common services requested by your customers to assist in their innovation process?
Lewis, Univar Solutions: Because the Univar Solutions labs have extensive experience and lab equipment, we find it is a fairly even split between running tests, developing new formulas, evaluation of raw materials in specific applications, and carrying out reverse engineering. We have most of the test equipment needed in a modern coatings lab. We also have adhesives, sealants, and elastomers test and formulation capability.
Marschall, Marschall Labs: Product benchmarking is the most common function at Marschall Labs. More than 1,500 paints are tested annually for both interior, exterior and specialty applications. Exterior systems are also generally placed on exterior exposure for durability. We also provide a service for raw material suppliers by giving them an independent evaluation of their products.
Crewdson, Q-Lab Test Services: Our testing is aimed at answering the question, "How long will your product last outdoors?" We expose specimens to accelerated weathering and corrosion environments, which could also be outdoors in benchmark climates such as Florida and Arizona. We perform inspections, evaluations, and measurements to quantify the degradation changes and issue reports to our customers. Our most common services are visual evaluations, gloss readings, and instrumental color measurements.
Obie, Wood Coatings Research Group: Independent laboratories are typically involved in activities such as material property characterization, technology assessment, screening, testing, and benchmarking. From this standpoint, the goal is often the qualification of a product for a given market segment, identification of potential value and/or identification of potential market application(s). Also, there is new technology development such as raw materials for the coatings industry, coatings formulation development, and failure analysis.
McGreer, Atlas Weathering Services Group: For us, there really is not a "most common" service since we really focus on one thing, the weathering of materials. We are in sort of a niche business, doing strictly weathering/lightfastness testing and some of the related evaluations that come with it.
Fox Abrams, The ChemQuest Group: Materials characterization, defined as performance testing in different formulary conditions to understand a material's benefits and disadvantages versus other materials. Another way to say this is to characterize how something works in combination with other materials, to gain an understanding of its benefits in use. Because our services are used for every conceivable coatings market, it's hard to call anything we do "common."
Mike Dempsey, 1st Source Research: We have a wide range of customers in very diverse industries, and on any given day could be working on projects such as developing a new high performance polyurethane resin and coating formulation for maintenance or marine applications, or a light industrial PUD or WB epoxy product for commercial coatings. We might also formulate a new architectural paint and develop a latex for a caulking application. The scope of work is typically centered around a broad range of new product development projects and new product formulations that also require a suite of analytical and testing services. Customers also request our individual analytical services to meet their analytical needs.
Leggat, KTA Tator: Performance testing for specific environments is a common request, such as cyclic salt fog testing for atmospheric exposure, severe wastewater analysis testing (SWAT) for wastewater applications, and autoclave and Atlas cell testing for oil and gas applications. Customers also request customized tests to differentiate their product from their competitors' products. For example, several years ago a client had a coating for buried pipe. The advantage of their product was that the excavated area could be backfilled with rock within minutes of coating application. They wanted us to develop a method to test that property and compare their product to the leading products in that market. Another common request is to facilitate field demonstrations or "take the laboratory into the field" with equipment such as gloss meters and field microscopes, and sampling for lab analysis.
Q. What are the types of questions that your clients ask you to solve?
McGreer, Atlas Weathering Services Group: For us, it is all about making sure that the specific type of weathering testing that we're doing is the right one for the material's final end-use application. Since many clients are new to weathering, educating them about their options is our most common form of communication.
Leggat, KTA Tator: Sometimes clients have a product that has a specific property that they think would be beneficial in a paint or coating and want to know what tests should be run to validate it.
Lewis, Univar Solutions: They often want to know what ingredients are in their competitors' products, so we carry out analysis using a variety of techniques, such as FTIR, GC, HPLC, GPC, DSC, or TGA.
We have done projects for raw material suppliers who invent new molecules or products and have us test how they can be used in coatings formulas. This includes pigments, surfactants, plasticizers, resins and other materials. Because we have a large, spacious lab with a sizable amount of lab equipment we have even rented out our lab and had companies send their technical people to work here. This has been done on a short-term (hours) or long-term (months) basis. Sometimes coatings companies want accelerated weathering or corrosion resistance carried out as they don't have the test equipment.
Vandezande, 1st Source Research: The really tough ones. No kidding! For example, we have helped an organization develop a set of latexes and formulate them into a useful product portfolio. We have also helped that company build a latex plant to make those products, all within a short period of time.
With our background and range of skills, we are constantly entertaining all kinds of questions and requests from current and prospective customers.
Here is a small sample of just a few:
How can I improve my product to perform in extreme conditions?
We don't know what to do with a certain material and don't understand this market space. Can you help us?
We have a new raw material. We need assistance in understanding where it might fit, and testing it in those markets?
TiO2costs are soaring. What effective methods can we use to reduce formulation costs?
How do we make our product more environmentally friendly by incorporating bio-based materials?
How do I increase the molecular weight of my product?
Can you develop a polymer for us that will improve our product performance?
Can you develop new small molecule additive chemistries that will allow us to improve our resin formulation performance?
1st Source's business model is unique, and it would be hard to boil it down to a few questions. They are dependent upon the individual customer, the market category, as well as other circumstances. And of course, there are a variety of questions that tend to range from simple to complex, and an independent lab should be staffed and equipped to address them all.
Crewdson, Q-Lab Test Services: The number one question we are asked is "how many hours in this accelerated test does it take to equal one year outdoors?" When we run an accelerated test, our customers want to know how that relates to the natural exposures. While there is no single factor that relates time in a test to time in the real world, we can offer a lot of ways that we can derive the acceleration rate for a specific comparison. We can greatly reduce the risk of using accelerated test results to predict the actual durability of a product.
Swope, The ChemQuest Group: Usually, we help our clients identify the questions they need answered. By this I mean, we are not a typical lab who performs routine testing services. Instead, our clients are often removed from the end-use markets their materials are being evaluated for, so they rely on us to help scope an appropriate and affordable customized approach from which they can gain knowledge that applies to their market. In addition to what we already mentioned, we would add trouble shooting to the list. Troubleshooting can be at the formulation stage and involve issues such as the removal of materials of concern from old formulas, formulary processes, and analyzing application issues at point of use.
Marschall, Marschall Labs: The main questions recently are related to finding or supplying offsets for raw materials because of the current supply chain crisis.
Obie, Wood Coatings Research Group: Common questions fielded by independent laboratories often revolve around failure modes that customers are seeing with their coatings, such as why is my finish cracking, lifting, delaminating, failing? Other questions focus on areas such as determining product/technology value and performance. Still other questions revolve around new product/technology development needs.
Q. What are the key challenges that an independent lab must navigate when conducting research for a customer (e.g., IP, project scope, timing, confidentiality concerns, trust, cost, etc.)?
Vandezande, 1st Source Research: 1st Source is composed of people who have worked for many years with several multinational corporations and is equipped to reduce the complexity of the many challenges that arise. The primary aim is to fully understand the scope of the project and the relevant deliverables. You might think that is assumed, but many companies can struggle with defining them to an independent lab. Once we are past that hurdle, the key challenge is communication. Since we are an external resource, it is critical to embed excellent communication routines with our customer to ensure we are all on the same page in all phases of the project.
Swope, The ChemQuest Group: Our biggest issue is handled right up front and that is who owns the IP. If you pay for the work, you own the IP. The next challenge is constructing a scope of work that makes sense chronologically and fits within budget constraints. Not exactly hard but the most involved part of the process. We have a strong reputation in the industry, so trust and confidentiality are not barriers, and we act like everything is covered by NDA because it usually is.
Marschall, Marschall Labs: All are important. It is important that the company knows the capabilities of the laboratory and the people working there. Marschall Labs, founded in 1991, has a staff of second and third generation employees of the coatings industry. Some of our greatest challenges stem from the diversity of our work and customers' expectations. Time management and resource allocation is one of our greatest challenges when various concurrent projects require significantly different approaches. We are able to overcome this with our unique workforce made up of seven family members each bringing their own expertise to our organization.
Lewis, Univar Solutions: We have a strict confidentiality policy and do not discuss any customer's work with anyone else. However, some customers understandably want their technology protected by legal documents and it can sometimes take a while for the lawyers to agree on contract verbiage. Some companies know they need help but don't know exactly what they want us to do. We have initial no-charge consultations with them to discuss the details of their need and turn that into a lab project that will help answer their questions and address their problems. Cost is rarely an issue as our lab services are very reasonably priced.
Obie, Wood Coatings Research Group: Independent laboratories must be able to navigate all those mentioned, plus more. The key to all of them is honest, open communication regarding a given project. IP and confidentiality are usually taken care of upfront before project initiation. It is important that a customer adequately defines the project, and that expectations are clear. It is not unusual that a customer is seeking assistance with project definition from the independent laboratory as the independent laboratory is often considered an expert in the field.
Leggat, KTA Tator: The issue of intellectual property needs to be carefully considered while developing the scope of work. Client confidence in confidentiality is key. For example, KTA Tator has intentionally not developed the capabilities to reverse engineer formulations because we want our clients to be comfortable submitting samples to us knowing that their intellectual property is safe.
McGreer, Atlas Weathering Services Group: In our specific business, the weathering testing commonly takes a long time. Even accelerated weathering tests can take several months to complete. So timing is really one of the biggest challenges. While we can accelerate the weathering process, we must always be concerned about whether that accelerated test will actually correlate with real-world results. This is where things can get quite complicated.
Crewdson, Q-Lab Test Services: The key challenge is to make certain that we are running the best test method for the intended objectives. This means asking a lot of questions about the product such as how and where it will be used, what failure modes are likely, and what is the expected durability. There are many variables to consider when setting up an accelerated weathering or corrosion test, and it is our responsibility to make sure we are running the test that will give the most reliable results.
Other items such as confidentiality are generally not a challenge since most independent labs sign NDAs and much of the actual testing is blind. The lab only knows the specimen ID numbers, never the formulation or even the material type. Trust is key for an independent lab. The customer must be assured the lab is performing everything correctly. The good third-party labs will have ISO 17025 accreditation, with a specific limited scope that defines the test methods they are capable of running correctly.
Q. Is an independent lab typically engaged earlier in the product development process (e.g., proof of concept), or more in the later stages (e.g., optimization of formulation, product introduction)? How does your participation change based on the stage?
Marschall, Marschall Labs: Marschall Labs is involved in both early and later stages in the development process. We have assisted clients in the early stages by testing their products versus competitive control samples. The results help fine tune the client's product to achieve greater performance.
Crewdson, Q-Lab Test Services: We are more likely to be involved in the latter stages of product development, when the new or improved product is getting close to release. This is when the results from an independent lab are used to confirm the data. The last stages in the development are to pass a specification. This is set by a company to establish minimum performance requirements. A report from an independent lab is generally required as proof of meeting the specification.
Leggat, KTA Tator: Different labs specialize in different areas. We can prepare substrate, apply coating, conduct compositional tests and evaluate performance. Different clients have different needs, depending on their own capabilities.
McGreer, Atlas Weathering Services Group: While it could be anywhere, for our testing discipline we are typically engaged later in the process. In fact, sometimes we are contacted because a product has been launched, only to soon find that there are some unexpected concerns with product durability. I believe the level or type of participation required goes back to my answer to the first question, and that is, what the research question is in the first place.
Dempsey, 1st Source Research: We can only speak to 1st Source's customer experiences. Over the past 11 years, it has been split evenly between the two stages. Some companies engage us much earlier in the process and require us to partner with them from proof of concept all the way through to final production. Others bring us in when they have developed the project to a point where they need external expertise to advance the project.
Obie, Wood Coatings Research Group: The answer to this question depends on the particular customer/situation. It is not unusual for an independent laboratory to be engaged in proof of concept research for new and unusual materials, or even to suggest proof of concept ideas to a customer/partner. In many cases, the customer has developed a product or material and is seeking product optimization, qualification services, market direction, or benchmarking services, i.e., later stage participation.
Swope, The ChemQuest Group: This is very customer dependent. Our participation occurs at any level of the development process, but sometimes we are frustrated because someone has wasted time and money pursuing the wrong path. We could have been more helpful if involved earlier, but that is a common issue in knowledge pursuit.
Lewis, Univar Solutions: We have done a significant amount of both proof of concept and late-stage formula optimization. Certain customers request that we evaluate and screen coating or raw material prototypes. We have also had customers send us a series of blind-labeled test panels or formulated coatings and ask us to test them to help identify a final formula. We handle both approaches essentially the same: we discuss the customer's needs with them, turn this into actionable lab work, then send them a quotation.
Q. What are the key trends guiding innovation in the paint industry and how do they steer your research efforts?
Leggat, KTA Tator: We see a lot of coating manufacturers developing their own internal methods to validate their products. The end-users need a standard method for comparison between products. Ultimately, multiple labs need to be able to reproduce the standard method. For protective coatings, this is evident in areas such as fire protection and corrosion under insulation.
Lewis, Univar Solutions: There are a number of trends that influence what coatings and raw material suppliers have us evaluate. Regulations are changing, so customers need help with, for instance, developing a lower VOC version of a coating they already have. Right now there are significant raw material supply constraints, so customers want to reformulate their products to use ingredients that are more available. There are also coatings companies who are buying already formulated coatings and want to be able to offer a formula of their own so they can control their own destinies. Sometimes these requests can be challenging, and we might formulate several prototypes and give them options to consider.
Swope, The ChemQuest Group: As mentioned earlier, bio-derived and nano materials are prevalent, and their use is driven by environmental and performance trends. Removing "bad" actors from the equation is probably the biggest challenge for our customers. That means things like high VOC components, fugitive materials of all kinds, and anything affecting health and safety. Many current bad actors were workhorse components in the recent past.
Crewdson, Q-Lab Test Services: The key trends in the coatings industry have been to increase the durability of the product while reducing the cost and to compensate for the removal of environmentally harmful ingredients. We witnessed an increase in testing when heavy metals were banned from paints, and when water-based coatings took over from oil-based paint. These new formulations had to show the same durability. In the future, we might see an increase again as more biobased coatings are introduced, and environmental regulations look at other harmful ingredients.
Obie, Wood Coatings Research Group: I think key drivers are still related to regulatory requirements for the most part. Another important area is applicability of environmentally friendly systems. Both drivers also require a competitive cost profile.
Marschall, Marschall Labs: Product sustainability appears to be the major trend in today's marketplace. Biobased materials are being offered to our industry on almost a daily basis.
Dempsey, 1st Source Research: Some of the key trends in the paint industry include lowering or virtually eliminating VOCs, obtaining alternate suppliers for raw materials (due to supply chain issues), minimizing water soluble ingredients in coatings that can leach to the surface and mar the paint surface over time, and as always seeking improved product performance at a lower cost, while meeting regulatory compliance trends both locally and globally, among many others. As an independent external resource, we continually stay engaged with the latest trends and respective research to effectively support our customers. We spend a good bit of time internally on monitoring trends and reviewing the latest literature from industry and academic papers to provide a level of innovation that our customers require.
McGreer, Atlas Weathering Services Group: In weathering testing, the two words most used are "acceleration" and "correlation." As the world moves at a faster pace, product development times are shorter, but product life expectations are longer. This conundrum is something that we are trying to deal with all the time. The interesting point is that there are currently ways in which testing times can be shortened with improved correlation. However, this may mean that the client must do testing in a significantly different way. But testing differently may mean that all previous research is no longer comparable (or no longer directly meeting the requirements of a particular material specification), and so they keep doing the same (slower) tests over and over.
Q. Do you ever perform internally driven research (versus client-driven)? If so, why and what are your key goals?
Obie, Wood Coatings Research Group: We conduct significant self-funded research. Independent research offers the opportunity to move the industry forward by helping to answer "unsolvable" industry problems or by providing research, methodologies, and/or techniques that assist the industry to better test and quantify. Providing new tools and/or better, more reproducible testing methods, allow the industry to develop new products faster, with a greater degree of success, and in a timelier manner.
Some key issues that we address in our research include test method development, coating and adhesive application, flow and leveling, drying, curing, coalescence, and structure/property relationships. In the coatings industry, results can sometimes be subjective in nature or lack reproducibility, or even lack ability to statistically characterize a result. It is important that material testing data is numerically relevant and characterized statistically as customers seek to "engineer" material properties. We believe independent research helps provide customers access to partners with enhanced creativity and who are up to date with current industry trends, and that these will be applied to their project.
Independent research also provides customers with testing and measurement methodologies to numerically access material properties of their products and materials. A specific example of this is a method called Evaporative Dynamic Oscillation Technique (EDOT). The EDOT method allows the characterization of material rheology, drying, curing, and material property development, from the time of film application through consolidation, in situ, both in terms of air dry as well as for a given oven cycle profile. Further, DMTA characterization of the coating or material film may be characterized in situ at a given timestamp. EDOT allows formulation variables as well as structure/properties relationships to be analytically characterized.
Crewdson, Q-Lab Test Services: We do conduct our own internal research to improve the methods that are being used. We are mainly driven by the published standards that our customers' request, but there are many instances when new test cycles are needed to better simulate an end-use environment, or a specific failure mode. The goal for Q-Lab is to create test methods that give the most accurate results. For accelerated testing this means a faster and more reliable prediction of the real-world outcome.
Lewis, Univar Solutions: The vast majority of the lab work we carry out is directly for coatings companies or raw material suppliers, so we don't spend much time with internally driven projects. But sometimes a new raw material will come our way and we will investigate novel ways of using it, then present these ideas to the supplier, which they greatly appreciate.
McGreer, Atlas Weathering Services Group: At Atlas, we are in sort of a unique situation where we actually manufacture nearly all of the instruments used in our testing facility. So, our accelerated testing laboratory can serve as an actual customer to the manufacturing side of the business. In fact, our new generation of Weather-Ometer, the Ci4400, has user-convenience features included and some of them definitely came from doing "market research" by interviewing our laboratory manager and the technicians who actually use the equipment. Atlas also participates in a number of different standards organizations and committees. Sometimes, there is test development work that is necessary, and our independent laboratory supports much of those efforts as well.
Marschall, Marschall Labs: In general, our projects are client-driven, but we do some internally driven research to keep up with new products that are offered to the coatings industry. Most of our internally driven research comes out of a desire to enhance quality and reproducibility in our testing.
Vandezande, 1st Source Research: At 1st Source, we anticipate trends in the marketplace and try to stay ahead of the curve. We constantly scan the literature for new technologies we can apply to future projects. Our analytical department takes time to optimize our analytical tools and tweak them for faster throughput and more precise results. We also spend time updating our safety protocols and Standard Operating Procedures (SOPs). In addition, we perform internally driven research around emerging markets, new technologies or innovative trends in order to have the capabilities to meet our current or future customer needs.
Leggat, KTA Tator: As a commercial lab, our research tends to be client-driven, but we do develop new methods to address needs in the industry. Because we work with different clients and see the collective needs, we sometimes make investments to develop capabilities that an individual client would not.
Swope, The ChemQuest Group: We won't get too specific, but one thing we often do is satisfy our own curiosity and add to our knowledge. This might be working with a new raw material just to see if it does what the inventor claims. Another area we pursue involves understanding the interplay of chemistry and equipment in solving problems. We are blessed to have both a flat line and hang line to replicate manufacturing, as well as a full array of Heraeus UV curing and Plasmatreat plasma pretreatment equipment to complement traditional ovens and application equipment.
Q. What would you like potential industry partners to know about having a successful partnership with an independent lab? Are there any misconceptions about independent laboratories that you would like to dispel?
Fox Abrams, The ChemQuest Group: There are many kinds of independent labs from national labs to universities to private testing facilities. Understanding who owns the work product upon completion is crucial to a successful project. ChemQuest Technology Institute and ChemQuest Powder Coating Research are unique in their foundation as knowledge centers staffed by industry experts with many years of experience running the same types of organizations as our clients. We are not "sample in–data out." Our most successful client partners are eager to learn and collaborate with us. They understand the parameters around a defined project may evolve during the project because of the knowledge we provide as feedback throughout the project. These companies approach their work with us without fear of "NIH—not invented here." In fact, they embrace the opportunity to expand their team by having access to ours.
Vandezande, 1st Source Research: There are a few common misconceptions about utilizing an external resource. I must admit that when I was working with a few major corporations before starting with 1st Source Research, I also had some of these misconceptions. However, they simply are not real. Some key misconceptions include:
External R&D takes longer and is more expensive than internal R&D.
External R&D should only be used as a last resort.
The ramp up and ramp down time for external R&D is excessive and unwieldy.
In reality, external R&D/process expertise can breathe fresh air into an organization. The right independent lab can work seamlessly with sales, marketing, and R&D providing new insights to an organization that has a difficult time breaking into new markets.
Leggat, KTA Tator: It is key for the client and the lab to understand the scope of work and what gaps will be filled. The lab needs to fill the client's needs without trying to upsell. As an independent lab, we work with many clients who may be competitors with one another; however, it is imperative that the lab maintain the confidentiality of all client information. We can bring the knowledge and experience gained from working with multiple clients in different industries while maintaining the confidentiality of each client's data.
Lewis, Univar Solutions: I think one of the big misconceptions is that using independent labs is expensive. We have found we can carry out testing or analysis or new product development at a fraction of the cost of hiring a new chemist. It is often very time consuming for companies to hire a new person and that person may need training to bring them up to speed with the work the company needs them to carry out. As an independent lab, we can do focused projects for companies as and when they need them, usually quicker than they can do themselves, and for a fraction of the cost.
McGreer, Atlas Weathering Services Group: First and foremost, communication is key and must be a two-way street. The independent lab needs to be proactive in communicating any concerns or asking for clarity about specific testing instructions. And our clients should always be willing to ask questions about specific testing methodologies. Speaking for our own laboratory, I think it is important to work with a lab that you can trust and has the expertise in their specific field of testing. I have many colleagues that participate in standards meeting or have years of experience doing consulting work for clients. While we can't be expected to be experts on every specific material or product that we receive for testing, we can collaborate with our clients to combine our knowledge from the testing side with the knowledge from the material side to ensure that the testing we are doing is correct for the application, and that we can provide insight into the interpretation and analysis of the results.
Crewdson, Q-Lab Test Services: Independent labs are a great way for companies to expand their expertise and resources on an ad hoc basis if needed. The independent lab fills a need that the customer may not be able to maintain themselves. The lab can be used as needed, for example when a new paint or coating is being developed, or a new market is being explored. A good independent lab is generally easy to deal with, they are customer friendly, and they have a great deal of experience they are willing to share.
Marschall, Marschall Labs: Knowing the lab you are working with is very important. It is also important to have a trust in confidentiality. A possible misconception of testing labs is the cost involved. Individual testing labs, most times, can work much more efficiently than larger company labs because there is less bureaucracy.
Q. Do you have any other comments you think would be helpful for readers to better understand how independent laboratories are involved in the innovation process?
Marschall, Marschall Labs: Independent labs offer a unique perspective of the industry. The variety of challenges we see, along with our inherent objectivity, allows us to bring a different approach to the innovation process.
Crewdson, Q-Lab Test Services: We are asked about which tests are the most reliable, and how we can design exposure cycles to recreate a specific climate or a particular end-use environment. Laboratory accelerated tests are simulations and their success is based on how close they are to the real world. A great accelerated test is one that provides the same result as the real world but in a much shorter time. Our clients are relying on our experience to answer the question of which is the best test method for their specific requirements. Independent labs generally have a very wide knowledge base and the experience to help their customers innovate.
Fox Abrams, The ChemQuest Group: The right independent lab should bring you expertise and/or equipment you do not have in-house so you can learn faster than if you tried to hire that talent into your organization. Working with an outside partner on innovation projects allows your team to concentrate on their day-to-day activities while someone else de-risks the pursuit of innovation.
McGreer, Atlas Weathering Services Group: I always feel that an educated client is the best client for the lab. Those clients will then better understand how to interpret results. There are lots of ways to learn more about the specific testing details, whether it be online webinars, recorded video presentations, or hopefully soon, back to face-to-face meetings and symposia where ideas can be shared.
Vandezande, 1st Source Research: To maximize your investment, choose a lab that you can trust and enjoy collaborating with, that will focus on your needs, provide solutions that are applicable to a range of technologies and products, and has all the necessary equipment, knowledge, and skills to meet your company's project goals.
Lewis, Univar Solutions: My advice to coatings companies and raw material suppliers is to be open to using independent labs instead of trying to do everything in-house. Seek out test labs and interview them to see if they meet your needs. Ask them to give you a virtual tour of their facility so you can see their capability, rather than just viewing a brochure or a website.
About the Author
Leo J. Procopio, Ph.D., is the president and owner of Paintology Coatings Research LLC. He may be contacted at lprocopio123 (at) yahoo.com.