Paints and Coatings Provide Invaluable Protection to Naval Vessels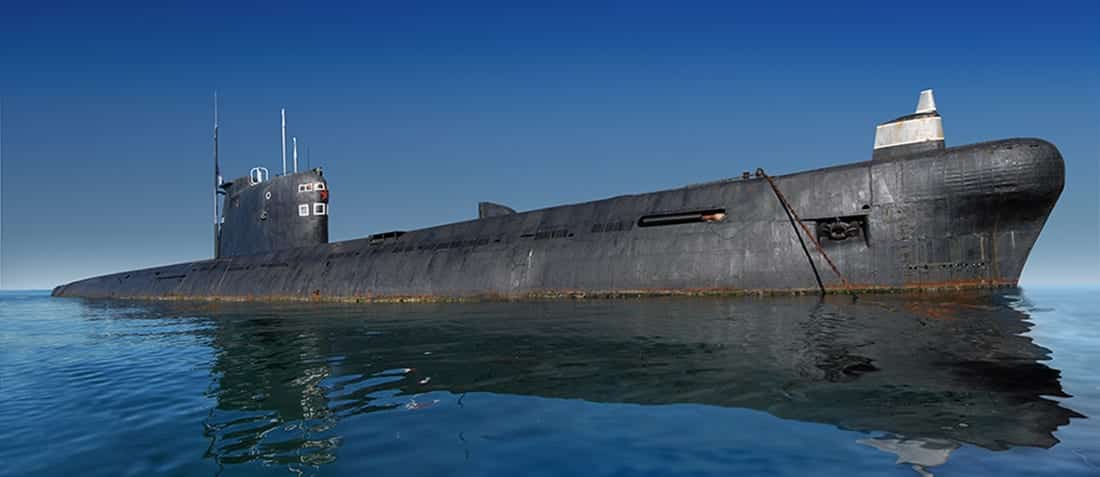 When the U.S. Navy is mentioned, most people do not immediately think of paints and coatings. However, scientists in the Office of Naval Research (ONR) and researchers at The Sherwin-Williams Company do. They know how important properly formulated protective coatings are to the durability and performance of naval aircraft. Coatings on the hull not only protect against corrosion, but impact the ability of the ship to increase or reduce friction drag, which directly impacts fuel consumption and greenhouse gas emissions. Coatings on exposed surfaces above the waterline and within ship interiors, including ballast and fuel tanks, are also important for protecting assets from corrosion and other forms of degradation.
The importance of paints and coatings to the Navy was highlighted in early September 2018 when Under Secretary of the Navy, Thomas Modly, visited the Sherwin-Williams research and development lab in Warrensville, OH as part of Cleveland Navy Week—a week-long celebration that brought the Navy closer to the people it protects. Members of the Sherwin-Williams Protective & Marine Coatings division and the company's research and development (R&D) leadership teams met with Naval officials to discuss the role protective coatings play in helping to ensure the readiness of the Navy's fleet around the globe.
Sherwin-Williams marine group offers fast-drying, general maintenance coatings for quick return-to-service to high-solids coatings designed for long-term asset protection. Of particular note is the close collaboration between the company and the Navy to develop novel coating solutions including Fast Clad® ER, an ultra-high-solids, rapid cure, single-coat epoxy that replaced the Navy's traditional three-step coating practice to enable faster maintenance and a 24-hour return-to-service for ballast and fuel storage tanks and other vessel assets.
In addition, Sherwin-Williams is the primary paint supplier for the new USS Gerald R. Ford (CVN-78) aircraft carrier and for restorations being performed on the USS George Washington (CVN-73) aircraft carrier. The Navy is currently using the company's SeaVoyage® Copper Free antifoulant coating on the USS Nimitz (CVN-68) to deter fouling of its underwater hull. In addition, Sherwin-Williams has a five-year just-in-time (JIT) coatings contract with four public naval shipyards in Norfolk, Portsmouth, Puget Sound, and Pearl Harbor. The JIT contract enables Sherwin-Williams to manage the shipyards' coatings inventory and deliver supplies as needed to not only ensure a steady delivery of coatings from local inventory but also reduce onsite storage challenges for the shipyards.
Meanwhile, ONR is sponsoring efforts by Dr. Anish Tuteja, an associate professor of materials science and engineering at the University of Michigan, to develop an omniphobic coating. The clear coating, which can be applied to many different surfaces, has been shown to be durable and repel most types of liquids, from oil to water to peanut butter. The coating has significant potential to reduce friction drag on ships, submarines, and unmanned underwater vessels. Because up to 80% at lower speeds and 40–50% at higher speeds of a ship's fuel consumption goes toward maintaining its speed and overcoming friction drag, significantly reducing friction drag would result in reduced fuel consumption or required batter power, saving money and also extending the potential range of operations, according to Dr. Ki-Han Kim, a program officer in ONR's Sea Warfare and Weapons Department.
The challenge has been to develop an omniphobic coating that is durable enough for use on ship hulls and capable of repelling all of the types of liquid a ship might come in contact with. Simply mixing polymers and fillers with the right properties does not provide the best coating. Tuteja's team searched through large databases of known chemical substances and evaluated their performance in mixtures using computer models that considered a wide rage of molecular properties. The right combination was identified after investigating hundreds of combinations.
The rubber-like formulation is optically clear and binds tightly to many different types of surfaces. It can be applied by spraying, brushing, dipping or spin-coating and has excellent resistance to scratching and denting. In addition to its potential for reducing friction drag, Tuteja believes the coating could also be used to protect high-value equipment like sensors, radars, and antennas from damage due to harsh weather. Tuteja expects to have the coating available for small-scale military and civilian use within the next couple of years.
ONR is also sponsoring research into other types of protective coatings, from anti-corrosion systems to coatings that prevent biofouling (the buildup of marine organisms) and ice buildup on ship hulls.