Industry Advancements in Exterior Durability of Coatings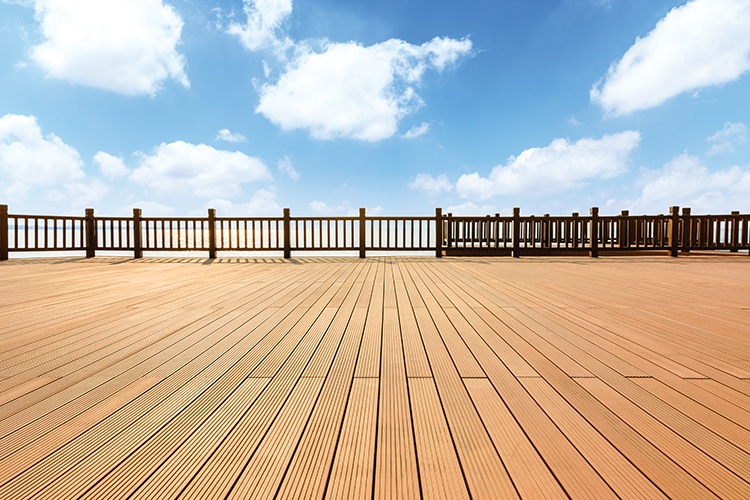 By Cynthia Challener, CoatingsTech Contributing Writer
Durability remains a prime driver of exterior coating purchases in all market segments where coatings are exposed to severe conditions, including wood decks, all types of siding, industrial metals that are more susceptible to damage in harsh environments, and many others.
These coatings must also be cost-effective, easy-to-apply, and sustainable. Customers demand coatings that are durable and maintain their original brilliance over time, regardless of weather conditions.
Meeting these expectations requires that the coatings are formulated not to peel, blister, erode, or discolor due to chalking, yellowing, or excessive fading, according to Craig Lyerly, sales director of industrial wood coatings at Axalta.
"Facility managers, professional painters and homeowners alike want to invest in exterior paint technologies that are durable, resistant and require minimal upkeep, helping them save time, resources and money," adds Catie Landis, PPG senior marketing manager for architectural coatings.
MANY CHALLENGING APPLICATIONS
Each segment of the coatings industry has its own specific definition for long-term durability and its own requirements.
Hitting the value-durability balance for high-volume applications can be as technically challenging as those for 20-year warranty products, says Michael T. Venturini, marketing director for coatings with Sun Chemical.
There are, however, several common requirements for a durable coating that many people will agree on, including lightfastness, stain/chemical resistance, and substrate protection, he says. "Generally, those need to be maintained for the life of the item, whether it is an exterior paint for the home, a monumental building, or a fleet vehicle," Venturini says.
Wood substrates seem to pose some of the greatest challenges, particularly in horizontal applications such as decks, but also when used as exterior siding. Some of the more challenging situations are wood (or concrete) substrates that are saturated with moisture, according to John Gilbert, chief research and development officer at Behr Paint Company.
"In some geographic locations, it is difficult for the substrate to dry out. Moisture trapped underneath the coating can cause blistering defects after the coating is dry," he explains. If the substrate is cold, the latex particles could be prevented from coalescing properly, resulting in a poorly formed film."
The challenges are compounded for traditional wood deck coatings, notes Tim Kittler, global marketing manager at allnex. "Wood is a dynamic substrate that continually moves with expansion and contraction, has varying rates of absorption, and will decay if not properly protected," he explains. "These large horizonal surfaces are subject to direct UV exposure, temperature swings from extreme heat to freezing, wet and dry periods, foot traffic, furniture being moved, and cleaning chemicals."
Achieving durability with transparent deck stains can be particularly difficult, adds Jack R. Johnson III, market segment manager for exterior architectural coatings with BASF.
"The challenges posed by decks not readily shedding water or dirt, being subjected to more mechanical abuse than most coated surfaces around the home, and the consistent exposure to UV radiation throughout the day are amplified for transparent and semitransparent coatings because there is little (if any) colorant or pigment to refract or absorb light that enters the film," he explains. "As a result, the lignin fibers on wood surfaces are degraded, leading to not only overall degradation of the surface you are trying to protect, but also loss of coating adhesion."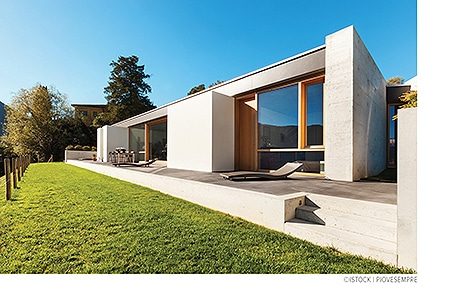 There are challenges in maintaining long-term appearance for exterior wood coatings as well, particularly when the siding is aged wood, according to Chantal Roidot, global marketing manager for architectural coatings at Arkema. Some of the issues are the same as those for wood decks—variation in humidity, extraction of substances, and the flexibility needed to follow the wood movements.
Roidot also says adhesion is an issue on aged wood on which old paints remain. "Exterior wall paints based on acrylic emulsions have proven their durability due to their excellent UV resistance, but it is still a challenge to combine flexibility and dirt pickup resistance with a large choice of colors and no surfactant leaching," she notes.
In addition, Lyerly notes, siding manufacturers are somewhat unique when it comes to their builder customers. "Builders want products that save time without sacrificing product quality, durability, or design," he says. "One solution is pre-finish coatings applied by siding manufacturers to meet builders' needs."
FINDING THE RIGHT BALANCE
One of the biggest hurdles for achieving performance is finding an acceptable balance of all critical application needs, particularly in a dynamic regulatory and market environment, says Mike Peck, senior manager of applied research and technology for wood and floor coatings, Americas with Evonik Corporation.
"Formulators increasingly need to build systems that meet the performance demands but also employ resin and additive technologies that will not only meet current regulatory and market requirements but continue to do so for the lifespan of the formulations," he says.
Roidot agrees that the evolution of regulations—such as VOC reduction and substances under HSE review (benzophenone, PFAS, etc.)—force the researcher to be more innovative to offer new sustainable solutions.
End-users, too, are prioritizing sustainable paint products that contribute to not only their own sustainability, but also customers' environmental, social, and governance (ESG) goals in addition to durable performance, according to Landis.
"Today's customers, employees and investors continue to prioritize increased transparency and value impact from sustainable practices—not just within the environmental space, but increasingly in the areas of governance and social impact, aligned with the Global Reporting Initiative (GRI), the Task Force on Climate-related Financial Disclosures (TCFD) framework, and Sustainability Accounting Standards Board (SASB) frameworks," she says.
Kittler adds that sustainable solutions are becoming more important in the development of new technologies and are being requested as formulators initiate evaluations for next generation coatings.
"As we develop products with extended durability, we are now also seeking to introduce sustainable solutions, and these combined requirements can make the formulator's job even more difficult," he observes.
Axalta also designs coatings to limit waste, save time, and increase operational productivity, says Lyerly, citing as an example Axalta's high-solids, single-coat, pre-finish industrial wood coatings solution that allows users to get more square feet per gallon at an equal dry film level.
UNDERSTANDING THE CHEMISTRY
For exterior applications, latex resins are needed that can coalesce at low temperatures so that paint can be applied at low temperatures (i.e., 35° F), Gilbert notes. He adds that paints that are designed to coalesce quickly and completely allow for early resistance to rain, an important property for exterior paints. It is also important to avoid unsightly spotting by minimizing the content of low-
molecular-weight, leachable species in formulations.
Johnson says that prevention of coating delamination due to UV exposure, which he identifies as the largest contributor to the failure of exterior coatings—particularly transparent systems—is difficult to control with binder chemistry alone.
In addition, on wood decks, he remarks that even if this damage can be mitigated, the binder itself still faces many challenges from a performance standpoint, including the need to be sufficiently hard to withstand foot traffic yet flexible enough to withstand wood movement and stable to free radical attack from UV-initiated free radicals.
The best protection is afforded by combinations of UV absorber (UVA) and hindered amine light stabilizer (HALS) additives, which absorb the UV light and prevent free radicals from propagating through the film or wood surface, respectively. Regardless of the application, where harsh conditions exist, Behr recommends applying two coats of topcoat on exterior surfaces even when hiding can be achieved with one coat to ensure long-term performance, according to Gilbert.
One of the best tools for a formulator, according to Venturini, is accelerated predictive testing to simulate the conditions of use for exterior coatings. "Although there is no substitute for real-time testing, accelerated tests hold significant value in bringing new products to market. Understanding the chemistry of the materials and the break-down mechanisms can be critical to mitigating weaknesses and extending the durability of products," Venturini explains.
He believes that basic research like that performed at Sun Chemicals has helped expand the understanding of resin and pigment chemistries, which in turn has been instrumental in improving durability. As an example, Venturini points to expanded knowledge about aluminum and pearlescent pigments and the post-treatment technologies required to enable their use in some cases in single-layer coatings (i.e., no need for a protective clear topcoat), affording significant cost and environmental savings.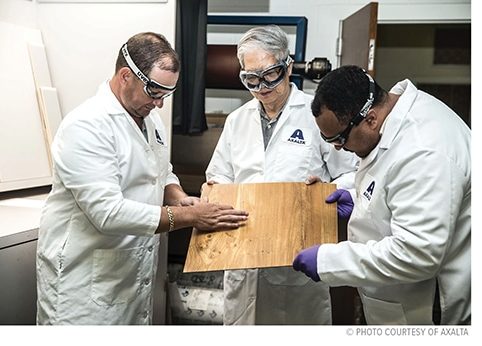 Axalta, meanwhile, subjects its coatings to extensive exposure testing to ensure consistent performance of durable products. Roidot agrees that no accelerated tests can fully replace real-life tests on the coatings applied on wood or walls in different weather conditions. "All projects to extend the exterior durability of coatings are long," she notes.
HYBRID AND SYNERGISTIC ADVANCES
Despite the effort involved to improve durability, resin and additive suppliers and coating formulators have focused on achieving greater long-term performance given the high demand for such improvements by end users. Using hybrid and synergistic approaches seem to predominate.
Recent improvements in resin technologies, according to Kittler, have been achieved by creating hybrid chemistries that take advantage of the unique benefits of each while managing the costs.
"We are seeing blends of acrylics, alkyds, and urethanes that enable formulators to develop systems that have extended durability, while also demonstrating the preferable failure mode of erosion versus flaking of the film once it begins to fail," Kittler says.
The combination of technologies such as waterborne alkyds that penetrate wood with acrylic emulsions improves the adhesion on wood, Roidot notes. She explains that acrylics with specific functionalities also enhance adhesion on aged wood and aged alkyds, while the newest acrylic emulsion technologies offer improved water resistance.
Component synergies, meanwhile, represent some of the most valuable and technically interesting developments, according to Peck. "These new solutions enable multifunctionality and contribute to the increasingly complex roles that additives play not just in the application of coatings, but their performance and durability over time," he says.
Peck says that increasing demands for chemistry and performance have also brought greater scrutiny on the positive and often negative contributions of even minor components. "Finding additives that can play multiple roles, allow reduction in use levels, and increase coating film performance is a growing area of focus and research that is providing an important tool for optimizing durability in exterior systems," he says.
AREAS FOR IMPROVEMENT
Definitions of durability vary considerably, but perhaps one of the most common is the length of time before a coating needs to be replaced because it can no longer sufficiently protect the substrate, or its appearance has degraded. End-users always want coatings that last longer and require less frequent replacement, and there is consequently opportunity for continued development.
For instance, new flexible acrylic emulsions with good dirt pickup resistance are needed. Even so, Roidot believes their development has been impeded somewhat by health, safety, and environmental issues related to some of the substances that would be used in these systems. Another gap she points to is flexible coatings for wood that also have good blocking resistance.
Johnson agrees, adding, "Even when binders are appropriately protected with proper UVA/HALS additive packages, the challenge still remains to develop resin systems that allow for weathering, flexibility, and durability."
Alkaline resistance of metallic pigments in exterior architectural coatings has been another key target, Venturini adds.
Sun Chemical has approached this problem by developing encapsulated pastes and powders that provide resistance to alkali and acid staining. "One issue," Kittler says, "is that the ability to offer better-performing products exists, but current solutions drive costs outside what is considered viable for consumer pricing."
CONTINUING INNOVATION
Despite the various challenges to developing more durable coatings, ingredient suppliers such as BASF and their coating customers continue to focus on improving their offerings in the exterior market, with an emphasis on creating long-term durability for all exterior coatings, says Johnson.
Companies are also looking to find solutions that are economically feasible, through careful raw material selection, strategic sourcing, and manufacturing optimization, adds Kittler.
"The goal," Landis explains, "is to develop coatings, materials and technologies that extend the useful life of products and help customers reduce energy usage and emissions, protect their employees, and minimize waste and water consumption."
One example from PPG is a new matt exterior masonry paint with reduced weight compared to standard products, which translates, according to Landis, to improved ergonomics for professional painters and reduced carbon dioxide emissions over the full life cycle of the paint.
Ultimately, it comes down to commitment, according to Venturini. "Commitment to the programs, commitment to the market, and commitment to the customer are certainly important factors in successfully achieving durable exterior coatings. Commitment to the future leads Sun Chemical and the entire coatings industry to success," he concludes.
CoatingsTech August 2021 | vol. 18, no. 8