Industrial Wood Coatings: Numerous Applications with Diverse Needs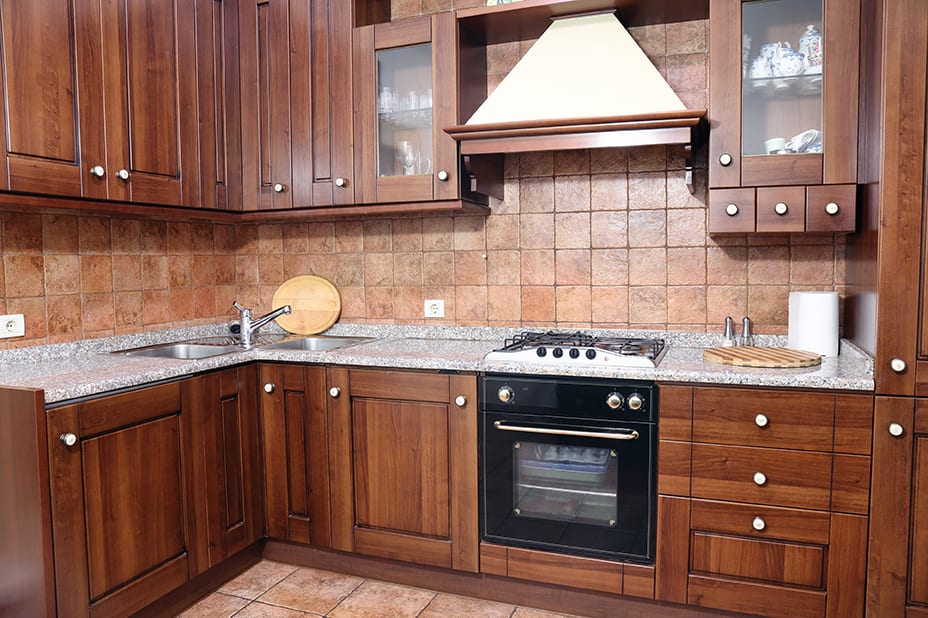 By Cynthia Challener, CoatingsTech Contributing Writer
The industrial wood coatings segment of the paint and coatings industry comprises a wide range of coatings applied at the factory to a broad array of wood and wood composite substrates. Overall segments of this market sector include joinery, kitchen cabinets, furniture, flooring, millwork, specialty wood products (musical instruments, for instance), and exterior building products. Some of these segments can be delineated into further subcategories. Furniture, for instance, includes both general/residential furniture, children's furniture, office and hotel furniture, and outdoor furniture. Each of these furniture subsegments has its own requirements with respect to coating performance. In addition, kitchen cabinets and kitchen furniture typically have stricter requirements in terms of scratch, abrasion, and chemical resistance. Millwork includes architectural doors and decorative plywood, which are typically finished with high-performing coatings. Exterior building products include doors, windows, structural panels, and siding.
A growing number of wood species are used in these various applications. High-end products are constructed from maple, walnut, and a host of exotic woods. Lower cost species include African mahogany, pine, oak, and poplar. Composite wood products such as medium density fiberboard (MDF), high density fiberboard (HDF), medium density overlays (MDO), softwood plywood (SWPW), and particleboard are also part of the industrial wood segment and are coated with sealers, primers, and paints. In addition, wood-like substrates such as fiber cement and vinyl are often considered to be application targets for wood coatings.
Many Resin Technologies
With so many different substrates and end-use applications, it is not surprising that the number of resin chemistries and curing mechanisms is quite large. "The choice of resin and curing mechanism is dependent of the customer requirements for a given application," says Michael Law, global business director for Waterborne Technologies at allnex. Some suppliers are very specific. Ikea, for instance, allows only the use of coatings that contain no solvents (water-based or 100% solids), he notes. In all cases, local environmental, health, and safety regulations dictate certain aspects of coating choices and, in particular, levels of volatile organic compounds (VOCs) and hazardous substances.
The most common resins used in industrial wood coatings include alkyds, acrylics, nitrocellulose, and polyurethanes (PUs), according to Nick Bartoszek, global marketing director for New Product Development with Sherwin-Williams' Industrial Wood Division. Unsaturated polyesters, urea, and melamine systems are also used. Solventborne, waterborne, powder, and 100% solids options are available. One- and two-component systems are both common. PUs are typically cured with isocyanates and polyesters, and alkyds with acid catalysts. Two-component PUs have typically been used for high-build applications. UV-cured coatings (urethane or polyester acrylates) find widespread use for pre-finished flooring and flatstock applications such as doors, kitchen cabinets, and furniture due to their low VOCs, rapid cure, and high durability, according to Shane Carter, technical director with Axalta's Industrial Wood Coatings business.
Waterborne acrylic and polyurethanes systems are predominately used in primers and sealers, but are growing in topcoat use as performance has greatly improved over the years.
Water-based coatings are largely used in building products, primarily flatboard and particularly products that are primed. "Waterborne acrylic and polyurethanes systems are predominately used in primers and sealers, but are growing in topcoat use as performance has greatly improved over the years," James Monroe, market segment manager for Furniture and Flooring at BASF, observes. They accounted for 39% of the wet pounds and 28% of the dollar value of industrial wood coatings sold in 2016, according to Steven Nerlfi, a director with consulting firm Kusumgar, Nerlfi & Growney (KNG). Solvent-based coatings, including traditional and high solids formulations, are largely used for wood furniture and cabinetry. Radiation-cured coatings, meanwhile, accounted for 5% of the wet pounds and 16% of the dollar value for industrial wood coatings in 2016.
Solventborne coatings, in fact, account for 60% of industrial wood coating consumption worldwide, according to Susan M. Anderson, a director with The ChemQuest Group. Traditional nitrocellulose-based lacquers and conversion varnish systems remain dominant due to their lower cost, forgiveness in application, and excellent performance, according to Monroe. The importance of solventborne coatings can be attributed to the prominence of China in the industrial wood market, according to Nerlfi. On its own, the country accounted for approximately 53% of the wet pounds of coatings consumed in 2016, with nearly 85% of that volume being solvent-based.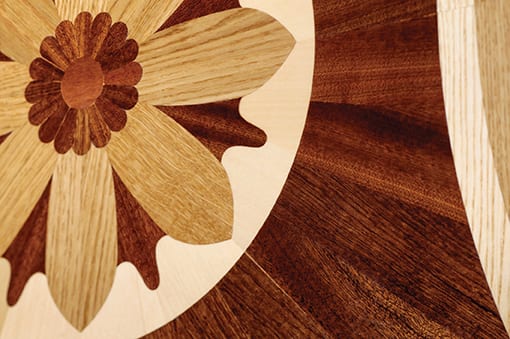 There is a definite shift to waterborne systems, however. This shift has been occurring for some time in mature markets such as Europe and the United States. Over time, the majority of building products customers have moved to waterborne or radiation-cure technologies due to environmental regulations and a desire to be more environmentally friendly, according to Carl Gaynor, market segment manager with Axalta's Industrial Wood Coatings business. "The cabinetry and furniture industries still use solventborne products, but regions such as southern California, the Mountain States, Texas, and the Northeast are increasingly focused on lowering VOCs, which we anticipate impacting business decisions in those regions," he adds. The shift is also underway in China, where the central government and provincial regulations are focused on transitioning to water-based solutions to address environment, health, and safety issues facing the country, according to Law. Meanwhile, the fastest growing chemistries are UV-curable systems, both 100% solids and waterborne acrylates, according to Monroe. "UV systems provide the highest performance and the fastest cure profile, allowing manufacturers to shorten finishing times. These coating systems do cost more, but faster finishing cycles improve throughput and shorten lead times, driving down the total manufacturing costs," he comments.
Growing Market for Industrial Wood Coatings
Not surprisingly, the diversity of the industrial wood coatings market also leads to variations in estimates of its size. The volume of the global industrial wood coatings market in 2016 is estimated by KNG to be 5.8 billion formulated wet pounds, which carried a value of nearly $8 billion. The consulting firm puts the global annual growth rate at 4%. Geographically, Asia Pacific accounted for 65% of the wet pounds and 55% of the dollars, with China accounting for 80% of both (see above). Europe, including EU countries along with Russia and Turkey, accounted for 20% and 27% of global consumption in pounds and dollars, respectively. North America had 8% and 11% shares of the global market in volume and value terms, respectively. South and Central America combined accounted for 6% of both global volume and value in 2016.
The ChemQuest Group, meanwhile, pegs the value of the global wood coatings market in 2018 to be higher—at $11 billion and growing slightly faster at 6% per year. Anderson notes that the compound annual growth rate for the Asia Pacific region is in the double digits, compared to a growth rate in North America and Europe of under 5% per year.
Economic Growth Is Main Driver
Demand for industrial wood coatings in general tracks with growth of the overall economy and, in particular, on housing starts and remodeling, according to Anderson. For that reason, growth has recovered since the recession, particularly in North America and Europe. Not surprisingly, it is strongest in emerging markets. Manufacturers supplying the commercial sector are doing well, with architectural doors and millwork for hospitality, health care, and service buildings a strong point, according to Monroe. He also notes that residential needs are stable and improving, but there still is some hesitation with consumers. Anderson does caution that the preferences of younger generations for ready-to-assemble furniture and refinished/refurbished furniture has tempered future growth forecasts in these regions. Demand for coatings for specialty wood products, such as sporting goods and musical instruments, meanwhile, is tied to consumer confidence in the economy, according to Bartoszek.
The Role of Regulations
Technology development in the industrial wood coatings sector is largely driven by the introduction of increasingly strict environmental regulations and growing expectations from consumers for more sustainable products. "Consumer awareness and education are driving regulatory changes that are intended to make products safer and more sustainable," Monroe observes. He notes that new developments in materials that go into coatings face more scrutiny, which can have an impact on innovation and time to market with new products.
"In the United States, one of top drivers for product development throughout the industry is California Proposition 65 and other new and more rigorous standards for air and water quality that are emerging around the country," according to Bernie Ackerman, PPG Building Product segment manager. "These mandates are dictating the use of raw materials that do not include benzophenone, toluene, n-methylpyrrolidone (NMP), and other substances on the Proposition 65 chemical list. The need for compliance with these mandates is driving up the cost for coatings in the industrial wood coatings market, which is pushing companies like ours to explore effective and affordable alternative materials that provide the same benefits these listed substances do," he explains. In Europe, demand for resins and coatings derived from bio-based materials is rising in response to interest from some brand owners and end-users, according to Law.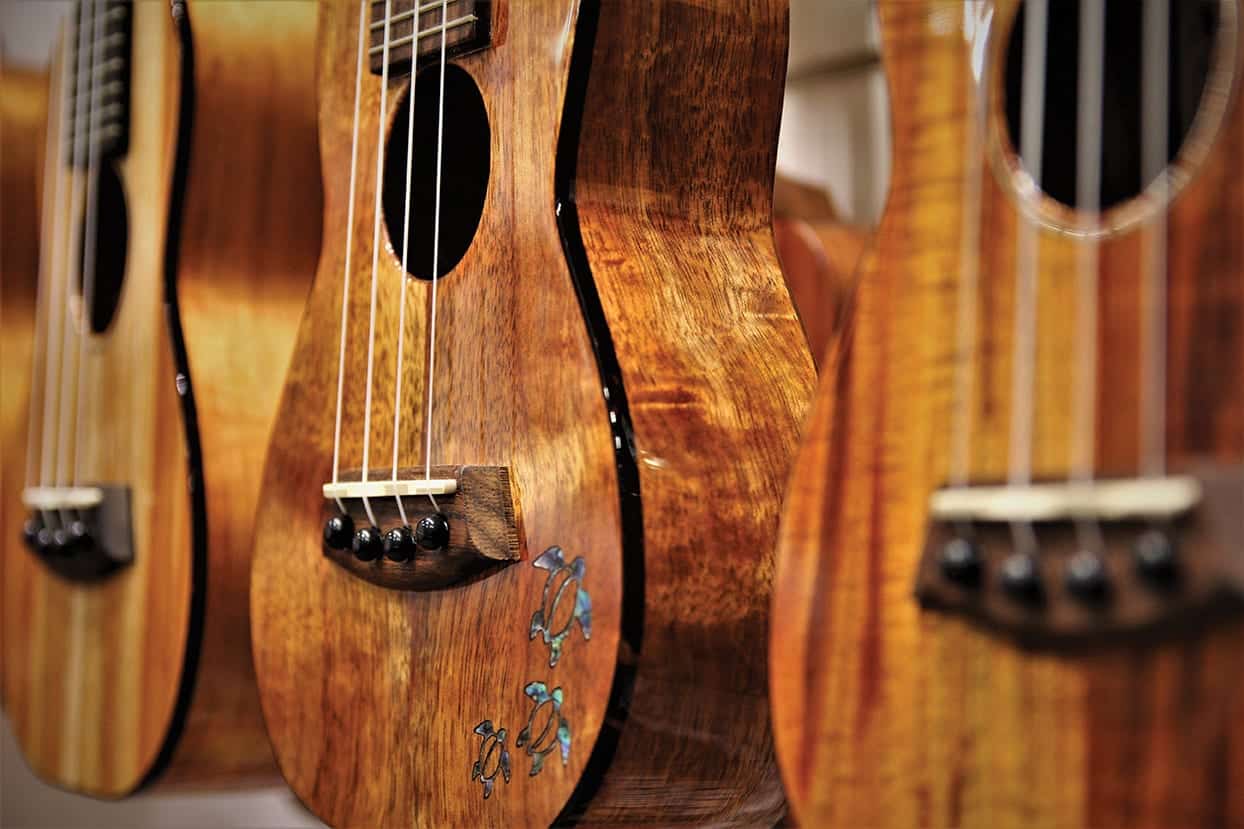 In China, he notes, that less demanding furniture subsegments are transitioning to water-based coatings as manufacturers face the threat of closure. "In many instances, this transition has not been without problems, so the sector is going through a steep learning curve, which is also driving R&D efforts throughout the supply chain to achieve greater performance from waterborne solutions," Law comments. In addition, it is possible in some cases that production will shift from China to less-regulated countries where solvent-based coatings can still be freely used without restriction. Such a trend would be short-term, however, because most countries have at least begun the process of strengthening legislation regarding environmental protection.
Regulatory trends towards limiting formaldehyde content and emissions in industrial wood applications are also driving formulation development in multiple regions.
Improvements have been made in waterborne coating technologies, and wood finishers are beginning to appreciate them, according to Bartoszek, "Production and finish quality have significantly improved in the past 10 years. Waterborne provides a better work environment in the finishing department, with minimal use of solvents leading to better air quality. One caveat is that finishing department housekeeping and environmental controls need to be tighter.  If the finisher meets this need, then water will produce desired results," he adds.
There are many solutions available, and the choice is often dependent on the level of investment that wood product manufacturers are willing to make to support new low-VOC technologies, agrees Law. "Of course, some applications have less demanding specifications that enable a quicker transition to low-VOC coatings, while for those with higher performance requirements, the transition is more difficult," he adds.
In today's digital world, Monroe adds that consumers expect immediate feedback, and manufacturers need to adapt to the times. "Manufacturing lead times are shortening and companies are becoming leaner, and the coatings used by wood finishers must support these changes," Monroe asserts.
Looking Ahead
Increasing regulations and consumer expectations will continue to drive the further development of higher-performance, water-based solutions. "Regulation and policy changes will impact what and how coatings are used. In addition, consumers are more aware and want to know more about the things they buy and how they impact the environment. They, however, want products that satisfy their concerns and perform, which will drive innovation," Monroe says.
He expects that advances in the equipment used to apply UV coatings and in UV coating technology will have the most impact on the types of industrial wood coatings that are used and for which applications. Allnex, meanwhile, expects to see development of multi-layer coating solutions based on a hybrid of low-VOC technologies driven by the level of investment that the furniture coaters are prepared to make to support these changes, according to Law. "It always comes down to a balance of cost and performance." He notes as an example the replacement of solventborne systems with a combination of UV-curable and one-component acrylic coatings, with the choices being controlled by the level of investment made.
Resin systems will also likely be developed that can be crosslinked via two or three pathways, giving finishes a choice of crosslinking mechanism to match the needs of different applications and wood surfaces/finishers, according to Law. There will also be continued interest in increasing the speed of cure and rapid property development, particularly at low temperature with reduced energy consumption, he notes. "There is continued demand to go faster: more production, less coats, improved durability, lower VOC," agrees Bartoszek. "Chemistry is allowing us to meet those challenges," he says. For instance, the company recently introduced a second-generation near-zero-VOC universal primer for sealing MDF. It applies smooth, dries fast, and can be coated with virtually any topcoat, giving finishers numerous options to lower VOC while maintaining their topcoat of choice, according to Bartoszek.
Resin systems will also likely be developed that can be crosslinked via two or three pathways, giving finishes a choice of crosslinking mechanism to match the needs of different applications and wood surfaces/finishers.
Sherwin-Williams is driving towards higher-performance single-pack waterborne coatings and working to improve formaldehyde-free alternatives to acid cure technologies, according to Bartoszek.  "Acid cure technologies have long been the performance benchmark in many wood finishing industries in North America due to their excellent durability, application flexibility, and cost effectiveness.  We will be introducing new formaldehyde-free coating technology that we feel will raise the standard in performance and application and will satisfy performance expectations," he says. The company also continues to improve its UV LED curable systems and expand into electron-beam (EB) curing.
Axalta has also reinforced its waterborne offerings with commercial waterborne UV systems, a variety of low-VOC solventborne systems, and its Zenith Waterborne line, which is designed to be a substitution for solventborne kitchen and furniture coatings, according to Gaynor. "Axalta will continue to develop and offer a wide array of custom coating options for this market and all of its OEM customers using its state-of-the-art design center in North Carolina to remain on the cutting edge of wood coatings trends," he states.
In the flooring segment, there has been increased demand for wood finishes that offer excellent durability and protection while providing greater grain definition and low gloss, according to Gaynor. PPG is also seeing a huge push for stain- and scratch-resistant flooring, which has shifted the market to a better overall flooring performance. "Water-resistant hardwood flooring and scratch-, mar-, and stain-resistant coatings are always in need of improved performance. We've developed and formulated a number of additives into our coatings that deter scuffs from footwear, dogs, and other hazards that are improving the appearance and longevity of in-home flooring," he comments.
Both PPG and Axalta have observed growth in demand for luxury vinyl tile (LVT) in the flooring market, with customers increasingly preferring this material over hardwood. "Vinyl has become a major player in America's flooring market, growing approximately 20% per year over the last five years," says Gaynor. Vinyl flooring is naturally more water resistant, but still requires high performing, durable finishes that complement the natural aesthetic, similar to organic wood substrates, he notes. The impact on coatings is minimal because the coatings formulations for both types of products are similar, but there is a need for resin and additive suppliers to focus on more flexible products for these types of floors, because they "give" more than wood floors do, according to Ackerman. Axalta has engineered a full line of coating systems to meet the specific needs of vinyl flooring manufacturers, according to Carter. Ackerman notes that the need for increased flexibility in the LVT market has had a positive technological impact on the formulation of wood coatings as well.
In addition to gloss, durability, and other physical performance aspects, color is an important characteristic of coatings for industrial wood products. "Consumer demand is dictating an increased range of colors and styles, especially the development of custom colors," Ackerman observes. In addition, earth tone colors and coatings that achieve a natural, wood grain look have become increasingly popular with customers, according to Gaynor. The cabinet industry has been trending more towards opaque colors, specifically light grays and blue dry finishes, he adds. To meet the growing expectations for a wide color choice, Sherwin-Williams recently introduced its Color Express™ program, which allows customers to dispense custom colors from an automated machine to obtain accurate and repeatable color quickly, according to Bartoszek. They can access the system through select Sherwin-Williams facilities or have it placed within their production operations.
CoatingsTech | Vol. 14, No. 6 | June 2018