Fostering Innovation Through STEM Support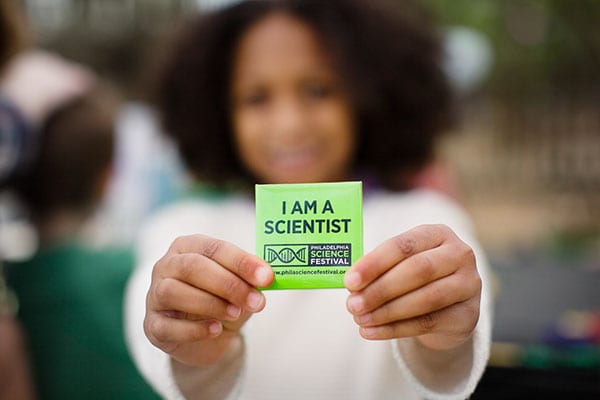 by Cynthia Challener, CoatingsTech Contributor
Paint may appear to be a simple product—a polymer in some type of solution that dries to leave behind a film. In reality, coating performance depends on complex chemical and physical interactions between the polymer and "solvent" molecules, additive components, and the surface to which the paint has been applied. A deep understanding of chemistry, physics, and engineering is needed to develop innovative coating solutions to the challenges raised in industrial, architectural, marine, and other market sectors. Indeed, the coatings industry must constantly evolve its capabilities to address the diverse and ever-changing needs for beautification, protection, and more and more frequently, functional performance. Access to an employee base with a strong grounding in science, technology, engineering, and math (STEM) is absolutely essential.
In the United States, concerns have been raised about the performance of elementary and secondary school students in STEM subjects, as well as the limited number of college students majoring in these fields and pursuing careers that require such skills. Members of the coatings industry value chain have recognized the potential consequences for the sector if these trends are not reversed. They are actively involved in projects designed to encourage interest in science at all educational levels. Several companies shared with JCT CoatingsTech their thoughts about the importance of STEM outreach and provided information about the specific initiatives they have underway.
Comments are from Tim Bosveld, vice president of Marketing for Dunn-Edwards Corporation; Ryan Dirkx, vice president of Research & Development and Janet Smith, director of Crisis Preparedness & Community Relations, both with Arkema Inc.; Anne Shim, director of Technical and Quality at BASF Corporation; Rebecca Lucore, head of CSR and Sustainability in the Americas for Covestro LLC; Sylvia Insogna, North America marketing director for Coatings and Meredith Morris, global STEM leader, both at The Dow Chemical Company; Shenton King, director of Marketing and Commercial Development with King Industries; J. Mark Sutherland, corporate vice president–Global Communications & Public Affairs at The Lubrizol Corporation and president of The Lubrizol Foundation; and Marshall Moore, VP of Technology and Innovation Excellence and Ray Weinert, fellow, both with OMNOVA Solutions.
What is your company's view of the STEM issue?
Tim Bosveld, Dunn-Edwards: The STEM issue is very important to us. In fact, Dunn-Edwards has played an instrumental role in the development of the coatings program at Cal Poly San Luis Obispo.
Ryan Dirkx, Arkema: We don't need to look very hard to find statistics indicating that the majority of U.S. high school graduates are not ready for college-level work in math and science, and that fewer students today enter science and math-based degree programs. For example, the National Science Foundation's National Assessment of Educational Progress found in 2009 that only 26% of 12th grade students scored at or above the proficient level in math. And, in 2012, the OECD's Program for International Student Assessment (PISA) evaluation found that U.S. students scored below average in math and lower than the scores of students from 21 other OECD nations. Specifically, out of 34 countries, the U.S. ranked 27th in mathematics and 20th in science.
These results are a distinct concern for companies like ours, which rely heavily on the availability of a workforce with strong fundamental skills in science, technology, engineering, and math. Competition in our industry is more intense than ever before, and the ability to succeed in this environment rests squarely on our ability to find employees with these skills. We need strong engineers and scientists to drive innovation and to design and maintain effective, efficient, and safe manufacturing capabilities. Beyond that, we need people with the STEM skills it takes to run our manufacturing plants safely and efficiently. In addition, we need people with good science and math fundamentals for roles that are not primarily based on STEM skills. For example, we need people with science and math literacy to sell products that are based on science and technology, and to provide customer service to those who use our products. These needs will only increase with the growth that is projected for the coatings industry in the coming years.
Anne Shim, BASF: STEM is very important to BASF. As a company, we build on our expertise to convert the interest of science into commercial invention. One thing we continuously emphasize is that innovation is not the same as invention. Invention requires not only the entrepreneurial idea but also the ability to generate profits. BASF focuses on science education realizing that today's students will be the thinkers, innovators, and leaders of the future.
Rebecca Lucore, Covestro: Science, technology, engineering, and mathematics are at the heart of everything we do at Covestro. Covestro drives innovation and sustainability in material science through the scientific and technological advances made by our world-class STEM workforce. The advances we are making in the construction, automotive, and entertainment industries impact people's everyday lives at home and play, work and school, and on the road. So, as consumers, we all need to have a basic understanding of science and technology.
As a science-based company, Covestro believes it has a responsibility to develop the STEM workforce pipeline, fostering it from the earliest elementary school levels right through employment and beyond with an experiential, hands-on, real-world approach. All students must have access to Standards-based, quality STEM education, including those in underserved communities. Today, we have a growing population of African Americans, Latinos, and to a lesser extent, American Indians, that is not adequately reflected in the STEM workforce. Working in these communities and partner schools is something Covestro is committed to in order to ensure a diverse STEM talent pipeline that will feed our and the country's ever-growing need for world-class STEM professionals. Bottom line—we need the perspectives and ideas of all people, from entry-level manufacturing and technical workers to Ph.D. research scientists.
"There is a critical need to better prepare
today's young people for jobs that are based on
science, technology, engineering, and math."
J. Mark Sutherland, Lubrizol: Lubrizol is a market-driven company that is focused on addressing customers' needs through the company's technology platforms. Advances in science, technology, engineering, and mathematics have long been central to Lubrizol's ability to develop innovative products and grow our business. For Lubrizol to maintain its position of leadership and expertise in the market, it is essential to have a sufficiently large and well-trained STEM workforce. We believe our investment in STEM education helps to grow student interest in science and technology, and thereby helps grow the pool of a similarly oriented potential work force.
Meredith Morris, The Dow Chemical Company: In support of Dow's 2025 Sustainability Goal of Engaging Employees for Impact, Dow aims to positively impact the lives of one billion people across the globe by 2025 by engaging our people, our customers, and our communities. This goal is driven by our global citizenship commitment of Building the Workforce of Tomorrow, based on the belief that the economic and societal value of an employed, productive, and diverse workforce is fundamental to the health of each individual and community, and to the world. In addition, this trained workforce is essential for producing the talent necessary to solve major world challenges. We are committed to advancing STEM fields—particularly chemistry, engineering, and manufacturing—by getting students excited about STEM subjects, supporting our educators, and creating career advancement pathways in all areas within the education and workforce pipeline. This work is driven by our Dow STEM Ambassadors, trained Dow employee volunteers who lend their passion and expertise to engaging students and supporting teachers.
Shenton King, King Industries: Our efforts in STEM support and outreach have benefited us directly through our internship and recruitment programs. When a student completes his or her final year of our internship program and submits a job application, we all win. When students who complete our program decide to chase a technology career outside of King Industries, we still benefit, because we've contributed to the cumulative growth of an industry or simply our nation as a technology leader, regardless of the industry. There is, in my opinion, a sense of duty for industrial and mainstream media to expand their reach to the youth of America in communicating the amazing variety of career opportunities and potential impact on the economic health of our nation.
What is your perception of the coating industry's approach to providing STEM support? What sorts of industry-wide STEM outreach efforts are underway?
Sylvia Insogna, The Dow Chemical Company: Leading companies and institutions in the coatings industry provide STEM support through a variety of approaches. Typically they aim to educate industry professionals and the next generation about the science behind paints and coatings and to expose individuals of all ages to STEM-related careers. These efforts often come in the form of providing financial support for STEM programs, participating in community events and initiatives, and engaging employees through a mix of curriculum and hands-on experiences. For students and community members, this exposure helps nurture curiosity and interest in the educational foundation that is required to enter into STEM careers. In doing so, the industry creates a larger candidate pool with strong leaders that join the STEM workforce to help solve global challenges.
Shenton King, King Industries: Exemplary corporations like PPG, Axalta, and BASF have set the bar high in support of STEM programs through their widely celebrated donations and community outreach efforts. As businesses who recruit the best technical candidates available, they have a vested interest in cultivating the scientific growth of our youth in the United States. Not only is it healthy for the state of their businesses, but it benefits the state of our nation as a technical leader as well. The foundation of STEM support and awareness through associations like the American Chemical Society (ACS) has created a resource of opportunities for organizations and schools to get involved. The ACS website is filled with information regarding their involvement with and support of STEM programs. While the ACS represents an exemplary level of support for STEM awareness, there is no particular focus on the topic within the coatings industry. The future of the coatings industry could benefit a great deal from having an advocate group who placed STEM at the forefront of every coatings-related discussion, tradeshow, website, and editorial contribution.  These types of efforts would increase our ability as an industry to reach the small to mid-sized companies who may not be aware of the different levels of support for STEM that are available.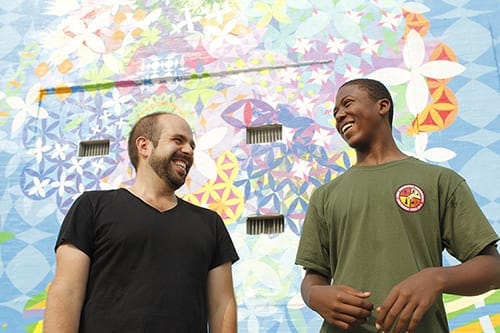 J. Mark Sutherland, Lubrizol: We believe that most major coating industry participants have programs in place to support STEM education ranging from philanthropic support of educational programs to work-study (co-op) programs. These programs likely are specific to company-based needs, history, and industry/community profile. Several chemical industry professional associations (e.g., ACS, the American Institute of Chemical Engineers (AIChE), etc.) have outreach programs either at the local chapter or national level to raise awareness and encourage investment in STEM education. These programs often complement company-specific activities.
Lubrizol also participates in some broad-based STEM initiatives with peer companies in our region. For instance, the company has been a long-standing major sponsor of the Northeast Ohio Science and Engineering Fair for 7th to 12th graders convened by the Great Lakes Science Center and Cleveland State University. Coating industry participants Sherwin-Williams and RPM International also are among the sponsors. In 2015, Lubrizol also participated in the Dow Chemical Houston Area Science and Engineering Festival sponsored by San Jacinto College.
Rebecca Lucore, Covestro: As a "new" old company, Covestro has been working to improve STEM education alongside many of our industry peers and trade association leaders for years. Our approach to STEM is not geared toward the coatings industry specifically, because our business extends to polycarbonates and polyurethanes; we view the STEM issue through the lens of a diverse chemical company. Coatings is an important part of our business, though, and as such we are aware of the industry's STEM outreach initiatives.
We are actively involved in National Association of Corrosion Engineers (NACE) International, which has a robust STEM outreach program. For the past two years, Covestro has sponsored and participated in the NACE Foundation's mini-camp for high school students. The day-long program is hosted at the annual Corrosion Show, where roughly 60 to 70 high school students gather for hands-on science experiments, a keynote presentation, and a tour of the showroom floor. The goal of this initiative is to demonstrate the science behind corrosion and its impact on the environment and the economy. Students also have the opportunity to network with industry professionals and learn more about research and career opportunities.
"Minority and female candidates continue to grow
and account for 70% of the college students,
but less than 45% of the STEM degrees."
Janet Smith, Arkema: We believe that many companies in the coating industry are dedicating resources to supporting STEM education causes, and that this is appropriate given the critical need in our industry for a workforce with strong science and math literacy. As a company, Arkema has a focus on supporting STEM education, and we have seen public statements by other companies in the coatings market showing that we are not alone. There is a critical need to better prepare today's young people for jobs that are based on science, technology, engineering, and math. Not only is there an urgent need for these skills in our industry, but there is a need to give young people the skills they will need to take advantage of the strong supply of well-paid jobs that require STEM skills. A number of engineering societies do sponsor initiatives supporting STEM education, including the Society of Women Engineers (SWE), the International Society of Automation (ISA), AIChE, and the National Society of Professional Engineers (NSPE).
Anne Shim, BASF: STEM continues to be of significant importance to most companies building on science and technology. The Industrial Research Institute included this topic at its annual meeting in May 2016. Boeing, Lockheed, CASIS, Boy Scouts, and others presented on various outreach programs for K–12. In general, we try to ensure that the students are taught the critical skills such as math and science to allow them to enter into a STEM career. We also try to kindle the spark for science and connect it with some of the amazing things that we take for granted in our everyday life.
What STEM outreach efforts is your company pursuing?
Tim Bosveld, Dunn-Edwards: In terms of specific outreach, we are very active with Cal Poly San Luis Obispo, and our last two hires have actually been very bright women that came from Cal Poly's Master's Program.
Most notably, Dunn-Edwards, under the leadership of CEO Kenneth N. Edwards, helped raise $2.5 million to fund construction of the Kenneth N. Edwards Western Coatings Technology Center (WCTC) at California Polytechnic State University. Other contributors included Behr Process Corporation, The Sherwin Williams Company, Masco Corporation, and California Paint and Coatings. The WCTC is designed to expand industry-sponsored research on campus while providing state-of-the-art facilities for students to learn and conduct real-world coatings and polymer-related research with faculty and industry mentors. Ken Edwards was, in fact, deeply involved with Cal Poly's Department of Chemistry and Biochemistry and its coatings and polymers program for more than 25 years. He provided the lead gift to establish the Arthur C. Edwards Endowed Chair for Coatings Technology and Ecology, named in honor of his father who was a co-founder of the Dunn-Edwards Corporation. Dunn-Edwards has also offered a summer internship program for Cal Poly students for over 20 years.
Janet Smith, Arkema: Supporting STEM education is the primary focus of the Arkema Inc. Foundation. One of the ways we pursue this goal is through our Science Teachers Program, which is offered at many of our plant sites across the country. Under the program, each participating site hosts local elementary school teachers for three to five days. As part of the program, each teacher is able to select a science kit that can be used to hold science demonstrations in the classroom as a way of engaging students and bringing concepts to life. During the program, teachers interact with Arkema scientists, get training in the scientific concepts behind their science kits, and see real-life examples of how science is applied every day in the workplace. In addition, each teacher is awarded $500 for additional supplies, and each of their schools also receives a donation of $500 to support science education.
Arkema Inc. has been sponsoring the Science Teachers Program for more than 20 years now, and nearly half of the Arkema Foundation budget goes towards supporting the program. In 2016, 71 teachers from 37 schools participated in the Science Teacher Program at 19 Arkema Inc. sites. We try to select teachers from schools in lower income school districts where there is a particularly high need for STEM education support. In addition to the Science Teachers Program, many of our sites support science education through other means, whether through co-op and internship programs, scholarships for students entering STEM degree programs, hosting students for manufacturing plant tours, or sending scientists and engineers to speak at local schools.
Ryan Dirkx, Arkema: We encourage individual employees to get involved in STEM-related activities and often provide supporting materials or funding for these activities. We also provide time away from work to allow employees to participate. Another effort we're involved in is supporting the Franklin Institute and its STEM initiatives, such as the STEM Scholars program. I believe the Institute has a great deal of impact in helping children to better understand science and technology and to think about potential career ambitions related to STEM education.
Anne Shim, BASF: BASF has a number of award-winning science education initiatives with both global and local reach. Globally, our Kids' Lab program offers children (ages 6–12) the opportunity to explore chemistry through safe and engaging, hands-on experiments. Since its North American launch in 2010, Kids' Lab has introduced STEM concepts to over 90,000 students.
Each year BASF Corporation, in partnership with Kids X-Press Magazine, publishes a science-themed magazine. Children between the ages of 6 and 18 are encouraged to submit science-related articles, poems, drawings, games, and photographs to a fun and informative magazine that is distributed to local schools. We accept global submissions and select articles are printed in English, Spanish, and French. Through Kids X-Press, we provide the student "reporters" with a globally distributed magazine that features their work and inspires other children to explore science concepts and understand the role that science plays in all of our daily lives.
In the United States, BASF also engages middle school students through its national sponsorship of the You Be The Chemist Challenge®. The Challenge is a national academic competition where students in grades 5 through 8 are quizzed on various chemistry concepts in a format that both educates and entertains. Employee volunteers also support local school programs and mentor student competitors in Alabama, Pennsylvania, Michigan, New Jersey, New York, North Carolina, South Carolina, Iowa, and Virginia.
Additionally, high school students can take advantage of the BASF Science Academy and BASF TECH Academy. The Science Academy aspires to develop the technology-based workforce of the future by exposing students to practical business applications and potential careers in chemistry. The TECH Academy supports BASF's workforce development objectives, offering students in the 11th and 12th grades hands-on activities that reinforce the skills needed in technical disciplines and allowing them to interact with industry professionals and gain insight into potential careers in manufacturing.
Aside from the above-mentioned programs, BASF Corporation partners with a host of academic institutions. For the last two years, BASF has hosted a Science Competition in North America. The competition encourages Ph.D. students and young researchers to submit proposals to solve a specific scientific challenge. This year's winning team was from Northwestern University.
BASF employees are also actively engaged in promoting STEM, serving as judges of students' scientific efforts and participating in many community science fairs. Regionally, our sites offer grant opportunities to schools to support the growth of STEM programs. Scholarships are also offered to students to encourage their future pursuits in a STEM-related field.
Rebecca Lucore, Covestro: Covestro became an independent company on September 1, 2015. Prior to that, as Bayer MaterialScience, we had a long, rich history of strengthening STEM education through the outreach and volunteerism of our many committed employees— something we knew we had to continue seamlessly as Covestro. And we are. On day one, Covestro rolled out its corporate social responsibility program i3 (ignite, imagine, innovate), with three specific focus areas: i3 STEM, i3 Engage, and i3 Give.
i3 STEM ignites young minds to become the innovators of tomorrow through support of Standards-based experiential education, workforce experience, and employee volunteerism. At Covestro, we know collaboration, curiosity, critical thinking, and problem-solving are among the STEM skills most highly prized in today's world. We believe that the best way to empower students with these skills is through hands-on learning, exposure to working STEM professionals, and real-world experience in the STEM workplace. That is what i3 STEM is all about.
Some 10% of Covestro's U.S. workforce (about 260 employees) are actively engaged in STEM outreach and volunteerism activities at seven of our sites, including our North American headquarters in Pittsburgh, PA; our largest U.S. manufacturing facility in Baytown, TX; and in New Martinsville and South Charleston, WV; Sheffield and Deerfield, MA; and Newark, OH. In our first year, Covestro's i3 STEM program and its volunteers have:
Worked with more than 100 K-12 schools, including classroom visits, career fairs, science nights, mentoring, and Girls in STEM programs, and other special events.
Hosted or participated in dozens of career fairs and material science conferences at two- and four-year colleges.
Impacted more than 40,000 students through all of these activities, from kindergarten through college.
Accumulated more than 1,400 hours of STEM volunteer service.
We also continue our work in Pittsburgh's disadvantaged schools through the United Way's Adopt-a-School Program and in Baytown through our partnerships with the Goose Creek Independent School District. In addition, being an innovative company, Covestro devised a unique new approach to STEM volunteerism specifically with its non-STEM employees in mind. In partnership with Robert Morris University, Covestro created the Covestro Institute for Engagement (CIE), which provides training in skills-based volunteerism for its employees, as well as for those from other corporations and organizations.
Skills-based volunteerism involves teams of employees making substantive contributions by applying their expertise and competencies to solve specific challenges facing nonprofits, whether in IT, management, finance, marketing, or educational programming. Through CIE, Covestro employees from all backgrounds and levels are having enormous impacts in the communities of Pittsburgh and Baytown, particularly with key STEM education organizations. For example, the Covestro teams have developed a sustainability plan for a Smithsonian Institution affiliate museum; prepared STEM education programming for a world-class botanical garden; solved a years'-long accounting problem at a STEM education organization that couldn't afford paid consultants to fix; and conducted a market analysis and developed recommendations on the merger of two existing STEM education centers into one to better serve the region.
Importantly, CIE allows our employees—both scientists and non-scientists alike—to continue their volunteer support of STEM education organizations and programs in new vital ways.
Sylvia Insogna, The Dow Chemical Company: Dow engages in a variety of STEM outreach efforts to empower teachers, motivate students, develop careers, and collaborate with communities to transform STEM education into a driver for innovation, manufacturing, and economic prosperity.
The Dow STEM Ambassador network enables Dow employees to engage in STEM outreach efforts. Last year, this network of employee volunteers included more than 1,600 ambassadors across 17 sites in six countries. Together they clocked in nearly 2,000 hours supporting STEM-related activities, with the aim of increasing visibility and exposure for careers in STEM fields through project- and event-based learning opportunities. For example, Dow STEM Ambassadors who work in the coatings industry have access to science demo kits that act as teaching aids. One kit demonstrates the idea of hydrophobicity by showing water beading on paint films that contain various ingredients. Another kit, created with children in mind, teaches hydrophilic and hydrophobic properties through watercolor paints.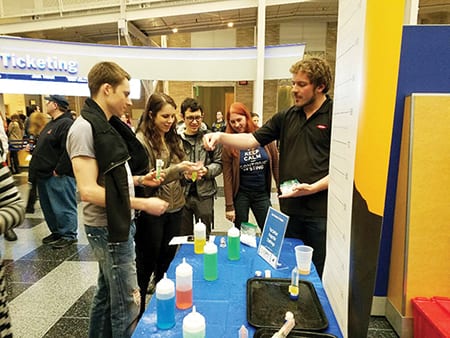 "Frequencies," a large mural painted on an old factory building in the Hunting Park neighborhood of Philadelphia, shows how STEM outreach efforts can positively impact a community. This mural is the result of a creative collaboration between the Paint Quality Institute (PQI) and Philadelphia's renowned Mural Arts Program, with support from Dow Coating Materials—a business unit of The Dow Chemical Company—and the well-respected Franklin Institute. Painted by young student-artists aged 10–14 with guidance from artist Ben Volta, this mural depicts interconnected neurons and synapses that crisscross. The interactive process that enabled this mural's creation offered several opportunities for Dow and PQI to teach community members about basic neuroscience and even the science behind the coatings used to paint the mural.
The Philadelphia Science Festival—a nine-day event that combines lectures, debates, hands-on activities, special exhibitions, and a variety of other informal science education experiences for the Philadelphia community—offers excellent opportunities for Dow to engage with community members of all ages to encourage scientific exploration. During this festival, Dow Coating Materials hosts the Hunting Park Science Day in conjunction with the Mural Arts Program to provide paint demonstrations, share overviews of the science behind paint technologies, and lead hands-on coatings experiences.
Dow consistently works with universities to advance STEM higher education. For example, two Dow Coating Materials scientists and four students from Drexel University entered and won the SPARK Innovation competition. This 24-hour think-tank style event hosted by Drexel University, Villanova University, and O'Brien & Gere (OBG) challenges university students to work with professional engineers, scientists, and corporate representatives to come up with solutions to industry needs. The Dow team addressed ways to improve sustainability in the paint manufacturing and distribution process, and the solution garnered the team with the top prize of $1,500.
Shenton King, King Industries:  For over 25 years, King Industries has been involved in outreach and education programs for our youth. We regularly host elementary, middle, and high school students at our headquarters in Norwalk, CT, to tour our laboratory facilities and demonstrate our role as a technology resource and manufacturer within a global economy.
For over 10 years, we have supported internship and co-op programs, which have been extremely rewarding for both the students and King Industries. A typical intern group can range from 15–20 students with varying backgrounds. The majority of the students are involved in technical lab service support, R&D lab support, and engineering support for production. Students get a clear understanding of how important a company like King Industries is to the local and national economy. Our company represents a wonderful diversity of jobs related to a global industrial workforce, and our interns leave with a clearer understanding of their potential impact on the world from within a STEM-based career.
We also proudly support our local nonprofit STEM children's camps with demonstrations designed to get children to think differently about the world around them. King recently partnered with a local children's museum, Stepping Stones, to sponsor a free open house evening to promote STEM education. We expect over 500 children (ages 4–12) to attend our displays, demonstrations, and hands-on exhibits, including a coatings steered demonstration to explain the theory of rheology and shear forces through a fun exercise with water and cornstarch.
J. Mark Sutherland, Lubrizol: The corporation's primary vehicle for supporting STEM education in the community is The Lubrizol Foundation. Established in 1952, The Foundation's mission of awarding financial support to educational institutions reflects the commitment to education by the company's founders. This commitment continues today with a particular focus on STEM-related education for underserved youth.
Major Foundation grants awarded in 2015 included a $1,000,000 grant to Case Western Reserve University's innovation center, a $350,000 grant to Cleveland State University's Chemical Engineering Laboratory, and a $100,000 grant to Cleveland's Benedictine High School for supporting STEM advancement. In 2015, The Foundation also awarded more than $400,000 in scholarships to universities and community colleges. These grants and scholarships anchor Lubrizol's commitment to developing the next generation of innovators, scientists, and engineers.
In addition to The Foundation's activities, the company further supports STEM education by sponsoring an annual award program for teachers in public, private, or parochial schools located in the corporation's home county. Each year, a Lake County (OH) teacher is recognized for his/her excellence in teaching STEM disciplines and receives a $5,000 award for STEM-related teaching materials, and the honoree's school receives a similar sum for scientific or laboratory equipment. In the 22-year history of this award, Lubrizol has honored more than 60 teachers. Also, Lubrizol employees often volunteer as guest instructors or judges in local community schools and science fairs.
Marshall Moore, OMNOVA Solutions: We recognize that highly innovative scientists and engineers often are inspired by great teachers in their lives who cultivate their natural curiosity and push them to have the courage to be creative. The earlier this engagement happens in the educational process, the better for all parties. We believe today's students are OMNOVA's future customers and employees. That is why supporting STEM is an essential ingredient of OMNOVA's corporate vision to be a growing, global, world-class provider of specialty chemicals.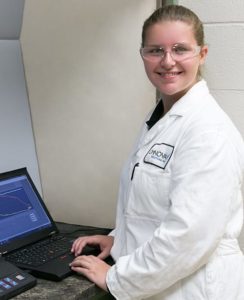 OMNOVA supports STEM education initiatives in middle school, high school, and higher education through the OMNOVA Foundation, which provides scholarships and financial gifts. The OMNOVA Foundation's support has been instrumental in the development of the Akron Public Schools' Science, Technology, Engineering, and Mathematics High School in Akron, OH, and the world-leading Akron University College of Polymer Science and Polymer Engineering. OMNOVA Foundation has also supported the participation of the Bio-Med Science Academy in Rootstown, OH, a high school focused on STEM + M (Medicine), in Ohio's regional and state Science Olympiad. Last year, the Bio-Med Science Academy team advanced beyond regional competition to the state finals of the Ohio Science Olympiad.
Ray Weinert, OMNOVA Solutions*: Beyond financial support, OMNOVA associates provide direct support through sharing time and knowledge with organizations committed to the STEM mission and with students interested in STEM fields of study. They are committed to STEM education, serving as board members, educators at STEM-focused organizations, and as mentors with local students, providing them with opportunities to learn about polymer science and its application in coatings and other end uses.
STEM initiatives also allow us to get good students interested in the sciences and engineering, helping them to move into the scientific community and earn degrees in the sciences or engineering. For instance, to help young learners move beyond the classroom, chosen STEM students have the opportunity to develop a real-world bond with science, technology, engineering, and math at OMNOVA's Global Technology Center in Akron, OH, where they work side-by-side with OMNOVA scientists, putting their education to work as part of a team developing new technology for the betterment of society through coatings and other polymeric products.
During the 2016–17 school year, Nicole Vickerman, a 17-year-old high school STEM student from the Bio-Med Science Academy, is helping OMNOVA evaluate the performance of coatings ingredients. With the help of OMNOVA's technical team, she is running experiments on a daily basis using the facilities and equipment in OMNOVA's Coatings Lab and recording data that will aid in the creation of new coatings and polymer technologies.
* Dr. Weinert also serves as an advisor to the board of ACESS, the Akron Council of Engineering and Scientific Societies, which gives annual scholarships to STEM-oriented students at the university level and to local science teachers, providing them with support for supplies related to their scientific curricula.
Is there anything else about STEM support in the coatings industry that is important to note?
Shenton King, King Industries: Our leadership in the world has been the result of developments in engineering and science. Continued innovation and advanced development of new materials and technology is the key to success in a global arena. In recent years, our country has lagged in STEM education compared with other countries, and consequently we have witnessed a decline of students pursuing higher STEM education. A strong multi-pronged effort from our government and industry reaching out to our youth is required. STEM programs and activities are essential given the cultural and professional shift in recent years, which supports a service-only-based economy. Strong manufacturing leads to a stronger economy, and without a true investment in time and effort to support STEM programs, our manufacturing will continue to decline.
Additionally, from within the coatings industry, there is a great opportunity for the American Coatings Association (ACA) to outwardly show its existing support for STEM programs and initiatives through the association website and print outlets. The ACA website should be recognized as the primary STEM resource for our industry and the next generations of scientists, engineers, and technicians. While the efforts of coatings and additives manufacturers are clear and admirable, we would all benefit from increased awareness of STEM through a unified and cohesive group such as ACA. (See related article in CoatingTech's November/December issue—Ed.)
Anne Shim, BASF: STEM is very important to the coatings industry. We are facing a high turnover of the employee pool due to age demographics. At the same time, there is a growing need for workers with STEM skills. A report from the White House in February 2016 indicated there are already 500,000 jobs in the STEM area going unfilled, and this number will increase to 2.4 million in 2018. Part of this gap can be filled by engaging minority and female candidates. This group continues to grow and account for 70% of the college students, but less than 45% of the STEM degrees.
However, the Unites States still continues to struggle to attract students to STEM. The National Math and Science Initiative website shows that in 2008 only 4% of bachelor degrees in the United States were awarded in engineering; in China the number was 31%. The lack of interest in STEM is concerning, and we need to counteract this trend. STEM is a wealth-creator, not just for the individual, but for the company and for society. Part of the lack of interest is driven by insufficient math skills gained during elementary and high school. There is a stigma around STEM that scares people.
Ryan Dirkx, Arkema: According to the U.S. Department of Commerce, in the last decade, growth in STEM jobs was three times as fast as growth in non-STEM jobs. In addition, statistics show that STEM jobs command significantly higher salaries than non-STEM jobs. Clearly, careers in science, technology, engineering, and math create great opportunities for young people who are preparing today to take part in tomorrow's workforce. By enhancing STEM education, we can help ensure that these opportunities are real and attainable.
Sylvia Insogna, The Dow Chemical Company: We understand that inspiring the industry's current and future leaders is the key to furthering innovation and success for the coatings industry. To foster this growth, Dow Coating Materials provides both career and technical talks across a number of primary and secondary schools. By educating students about our current projects and work, we hope to spark curiosity and fascination for all STEM fields.
Rebecca Lucore, Covestro: Improving STEM education for all and making STEM fields and careers truly inclusive is a huge task. As individual companies and an industry, I applaud the work we've done and encourage continued commitment by all. We still have much more work to do.