Automating the Application of Field-Applied Coatings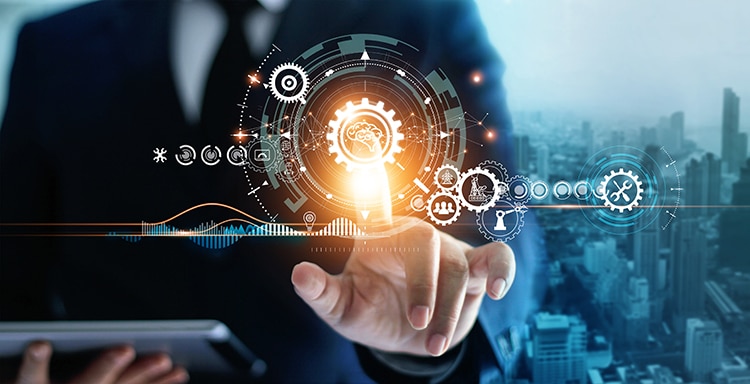 By Cynthia Challener, CoatingsTech Contributing Writer
While most industrial coatings are applied in the factory setting, there are times when those original coatings on installed equipment or other assets must be repaired or replaced. Traditionally, that work has been done manually, presenting safety concerns for the applicators and chemical exposure issues for the environment. New technologies are being developed to enable robotic cleaning and preparation as well as application of paint in the field, even on vertical structures. These specialized systems are helping to reduce worker safety concerns and provide a more sustainable solution for extending the life of important assets.
One such system is the WallWalker® robot from Pentek, a fully automated, dustless, surface-preparation and painting system. The robotic work module deployment system includes vertical and horizontal locomotion technology allows fully automated hazardous cleaning work, eliminating the need for scaffolding, respiratory protection, and other safety equipment required to protect human workers. It can also be used under weather conditions not suitable for manual work and for much longer hours than possible for humans, providing for shorter project timelines and reduced labor costs.
The WallWalker emerged as the result of a collaborative effort to create automated decontamination and radiological survey systems to assist with nuclear cleanup efforts. According to Pentek, it is ideal for use on multistory buildings, fuel storage tanks, and waste-storage basins, and in the marine industry for cleaning and/or painting of ship hulls, dry docks, storage areas, and other large support structures.
The WallWalker works by feeding cables to the central work module from up to four gear motors strategically located on the structure being cleaned. A computer system controls the lengths of the cables and directs the movement of the work module over a specified path at a determined speed. It can be used for a wide range of cleaning operations (hydroblasting, carbon dioxide, baking soda, abrasive blasting, etc.) and enables 100% dustless surface-preparation and paint application. More important, built-in engineering controls maintain hazardous emissions below regulatory limits. An optional waste-separation system is based on a high-performance-solids separation process. The WallWalker can also be used for inspection purposes.
The 10Q™ robot from Qlayers is an automated paint robot that coats large-scale steel surfaces with almost zero emissions, more quickly, safely, and consistently than is possible with manual coating processes. By eliminating overspray, it also provides a more cost-effective and sustainable solution. During coating application, the computer system on the 10Q robot monitors the layer thickness, temperature, and humidity at each position, providing applicators with full control and affording high-quality coatings.
In fact, Qlayers says the patented shielding system allows surfaces to be coated with high precision, accurate layer thicknesses, and high-transfer efficiencies of up to 90%. According to the company, the 10Q robot is ideal for applying anticorrosion coatings on storage tanks and wind turbines.
Qlayers participated in AkzoNobel's Paint the Future global startup challenge in 2019 and won a partnership agreement with the paint giant in the "Smart Application" category. More recently, AkzoNobel announced that it was jointly investing in Qlayers along with ECFG's Eindhoven Venture Capital Fund II (EVCF II), an investment fund primarily focused on innovative small and medium enterprises (SMEs) with distinctive product/market combinations.
On a lighter note, the Turf Tank ONE from Turf Tank is an intelligent GPS paint robot designed for the automated marking of sports fields—such as football, baseball, soccer, lacrosse, running tracks— as well as creating custom logos and social distancing markers. Here again, by eliminating the need for a human applicator, the painting process is more precise, sustainable, efficient, and cost-effective, using approximately half the paint required during manual application and allowing workers to focus on other tasks while lines are being painted.