Achieving a Factory-Applied Finish at Home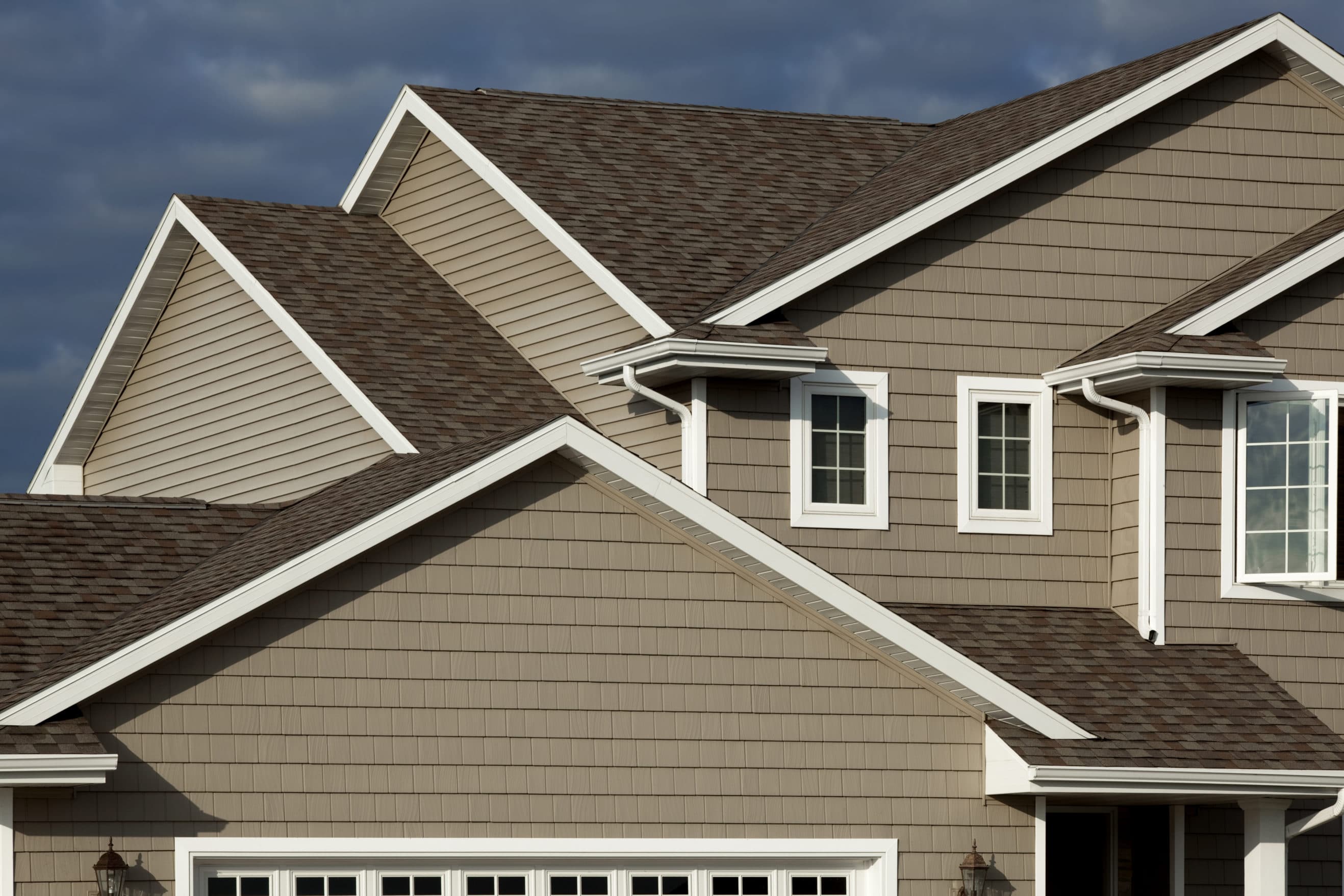 Vinyl siding is often chosen by homeowners because it comes as colored panels with a high-quality finish and doesn't require more work once it is installed. That factory-applied finish does not last forever, however, and then building owners are faced with the choice of replacing the siding to get that type of appearance or painting on site, which cannot quite match that look. Changing and replacing aluminum and vinyl siding is expensive. On top of that, siding today is much thinner than the siding used 30 to 40 years ago, which was much more durable and built to last for at least 75 years. It also generates waste and consumes significant new resources. Camelo Marsala, founder and CEO of Canadian-based franchise Spray-Net wanted to give customers a third option—the ability to realize the appearance of factory-applied finishes on their existing exterior surfaces.
To achieve that goal, the company had to overcome two key challenges presented by applying coatings in the field. Factory coatings are customized to the surface being painted, and they are applied under highly controlled conditions that are optimal for painting. Therefore, customization of coatings to the surface being painted and adjustment of the coating formulation to match the environment would be needed to create a similar applied appearance in the field.
How can that be accomplished? Only with a deep understanding of coatings chemistry and the ability to apply advanced software technology to solving the problem. "Our motto is to use chemistry to create smart renovation solutions that make our customers happy by making their lives easier," says Marsala. After thousands of hours in the lab, the company developed a solution that enables the adjustment of a paint formulation based on the expected weather conditions, the nature of the surface to be painted and the customer's color selection. "Some surfaces need flexibility and breathability, while others need heat resistance and hardness. We customize each coating to perform based on a substrate's unique properties for the best results," Marsala explains.
Their solution is patented, thus making Spray-Net the only exterior painting company that can provide a real-time, weather-adjusted paint job, according to Marsala. The result, he adds, is a long-lasting finish that won't peel, does not require maintenance every 2 to 5 years and looks like-new, not repainted. Spray-Net delivers a factory finish on aluminum and vinyl siding, stucco, brick, fiber cement, roofs, and even surfaces that are not traditionally painted on-site, like front and garage doors, windows, and kitchen cabinets.
When homeowners Spray-Net their homes, they get more than a regular paint job, Marsala stresses. "Leveraging chemistry and technology makes us a different kind of painter, and it's what allows us to innovate new renovation solutions that provide homeowners with value," he asserts. "Building owners get a real and cost-effective alternative to replacement with Spray-Net, because our coating solutions instantly transform the look of a home for a fraction of the cost of brand-new siding, doors, and windows," Marsala observes. "We offer a whole new way to renovate." Spray-Net's goal is to provide every homeowner with a renovation that increases property value, is practical, cost-effective, and makes them fall in love with their home all over again, he concludes.
Spray-Net, because it is selling home transformations and not paint itself, invest in the latest coating technologies and top-of-the-line ingredients to equip its painters with the premium paint they need to deliver factory-quality results on siding, doors and windows, according to Marsala. Its paint line includes acrylic dispersions for aluminum, fiber cement and engineered wood siding, two-component polyurethanes where protection from UV rays, abrasions and regular washing are required, breathable elastomeric copolymer emulsions for stucco and a silicate stain that forms a chemical and mechanical bond with brick. Proprietary software enables customization to real-time weather conditions at the time of application (temperature, humidity and wind levels) to ensure optimal film formation, end properties and lasting results.
Coating formulation at Spray-Net's in-house paint lab takes approximately 2 weeks, including building the customer's color selection into the paint by balancing the resin-to-pigment ratio for each color, making sure there is sufficient pigment for optimal coverage, making sure there are enough resins to encapsulate pigments for maximum fade protection, according to Marsala. In addition, the company also uses high-grade, inorganic, solar-reflective pigments. The coatings are also optimized for exterior spray application and atomized at an optimal viscosity and custom thickness to achieve streak-free, sag-free, high-build finishes in one coat, according to Marsala. When the work on site begins, typically the building is power-washed and window and door surfaces prepped on day one, with painting completed on day two. For smaller homes, however, projects can be completed in as little one day. Paints are dry to the touch within 15 to 30 minutes and then finish curing with exposure to ambient temperature. When needed in unideal weather conditions, the company can produce a forced bake for front doors in its mobile spray booth given that this high-traffic surface requires a quick, full cure.
Marsala is not done innovating yet, either. "We might have succeeded in bringing a factory finish on-site, but there's so much more we can't wait to do," Marsala insists. "Imagine if we could customize the coating on your front door according to how much direct sun exposure it gets? The possibilities are endless (and exciting)!"
Spray-Net has locations across Canada, and several new franchises in the United States, including in Columbus, OH; Chattanooga, TN; and St. Louis, MO.  The goal is to expand nation-wide in the United States, and the franchise is actively seeking new partners.