ACA Forms Powder Coatings Committee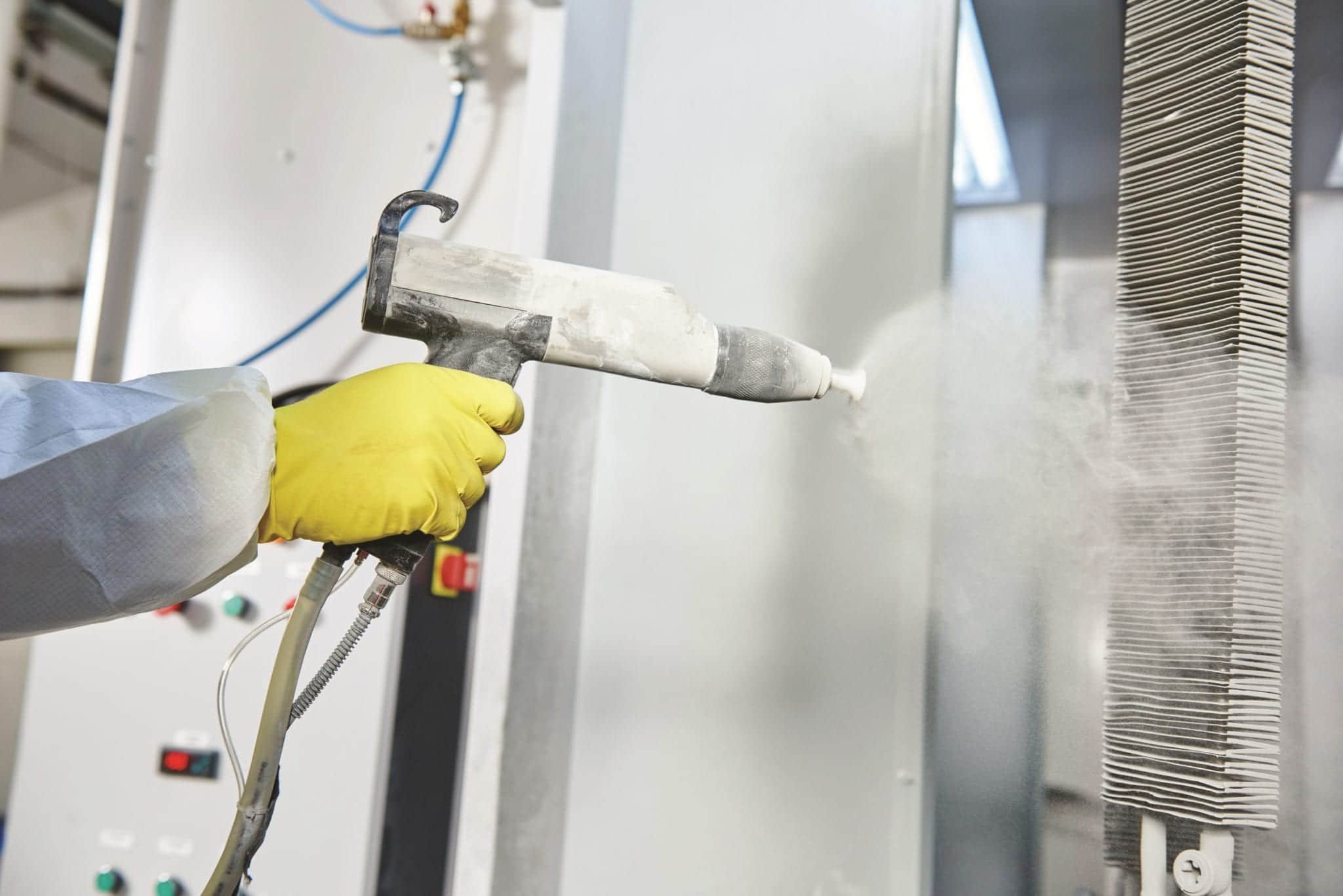 Powder coatings are a sizeable portion (approximately 10%) of the coatings market, and demand continues to increase as the involved technology continues to develop. Members of the American Coatings Association (ACA) are interested in maximizing the growth of this market segment. Therefore, an effort specific to powder coatings was made to focus on matters of importance to the segment including, health, safety, and environmental regulation; developments in powder coatings science; and market intelligence, according to David Darling, ACA vice president of Health, Safety and Environmental Affairs. "Powder coating is an important technology for the industry, and our members felt that the resources and expertise of the association could be leveraged to provide services that were unavailable to this segment elsewhere. One of the first actions taken was to form a Powder Coatings Committee to oversee ACA's efforts and set direction on any initiatives we undertake," he observes.
The mission of the ACA Powder Coatings Committee is to guide ACA actions to advance the powder coatings sector, including but not limited to: (1) educating members, monitoring and responding to pertinent legislation and regulation; (2) conducting conferences and symposiums on technology and innovation relevant to powder coating; (3) producing business intelligence and relevant market studies and statistics on powder coating; and (4) pursuing initiatives consistent with sustainability and product stewardship. "Through the committee, ACA will address industry interests and concerns of the powder coatings sector; maintain liaison with related trade groups; state, local, and federal governments; as well as the public and international bodies; and foster an environment that will result in a healthy and vibrant powder coatings market," outlines Darling.
The Powder Coatings Committee composition is very similar to other ACA committees and consists of powder coatings manufacturers as well as powder coating raw material suppliers. Similar to other ACA industry sector committees, the committee meets approximately two to three times per year either in person or via conference call. In addition, ACA provides regular email updates to the committee.
The group has wasted no time getting initiatives underway. Currently, the Powder Coatings Committee is working on several projects related to powder coating promotion and regulatory issues that Darling expects to be completed in 2020.
One of the promotion projects relates to the introduction of a Powder Coatings Innovation and Technology Session at the American Coatings Show and Conference 2020. "For the American Coatings Conference 2020, ACA will specifically request innovative powder coatings papers and include a separate Powder Coatings Innovation and Technology Session/Track," Darling notes. Also at the American Coatings Show 2020, ACA will include a Powder Coatings "Pavilion" to create buzz and promote relevant powder coatings products. In addition to these activities at the upcoming conference, ACA will expand the current powder coatings chapter in the soon-to-be published U.S. Market Analysis for the Paint & Coatings Industry (2018-2023) and provide additional coverage of powder coatings in the association's CoatingsTech magazine by featuring articles that relate to important powder coating developments.
For the future, the Powder Coatings Committee will be developing a "powder coating promotion roadmap"—a plan to help guide the committee with respect to expanding powder coatings into adjacent coating markets with new technologies in powder coatings; adjacent markets where coatings are not present or primary technologies; and increasing the consciousness of industry groups and decision makers who are unaware of the value of powder coatings, according to Darling.
On the regulatory front, the committee is presently tackling two important issues: development of a Powder Coatings Product Category Rule (PCR) and a guide on managing combustible dust hazards in coating operations. The Powder Coatings PCR, Darling notes, would provide an opportunity for powder coatings manufacturers to receive additional Leadership in Energy and Environmental Design (LEED) green building standard credits. ACA is scheduled to complete the Powder Coatings PCR in 2019. For the dust hazard guide, the Powder Coatings Committee will be working with ACA's Occupational Safety and Health Committee. "Several years ago, the association developed a draft 'Combustible Dust Hazards in Coatings Operations Guide.' The Powder Coatings Committee has reviewed the guide, and now the Occupational Safety and Health Committee will review it before it is finalized and made available to the membership as a compliance tool," Darling explains.
Current members of the committee include representatives from AkzoNobel, allnex, Axalta Coating Systems, Covestro, Diamond Vogel, DSM Powder Coatings, PPG, The Sherwin-Williams Company, and TCI Powder Coatings, among others. Darling and ACA welcome any and all member powder coatings manufacturers and suppliers that are interested to join the committee and play a role in helping ACA achieve its goal to advance the powder coatings sector. More information can be obtained by contacting David Darling.
CoatingsTech | Vol. 16, No. 7 | July 2019