2017 WCS Features Expanded Program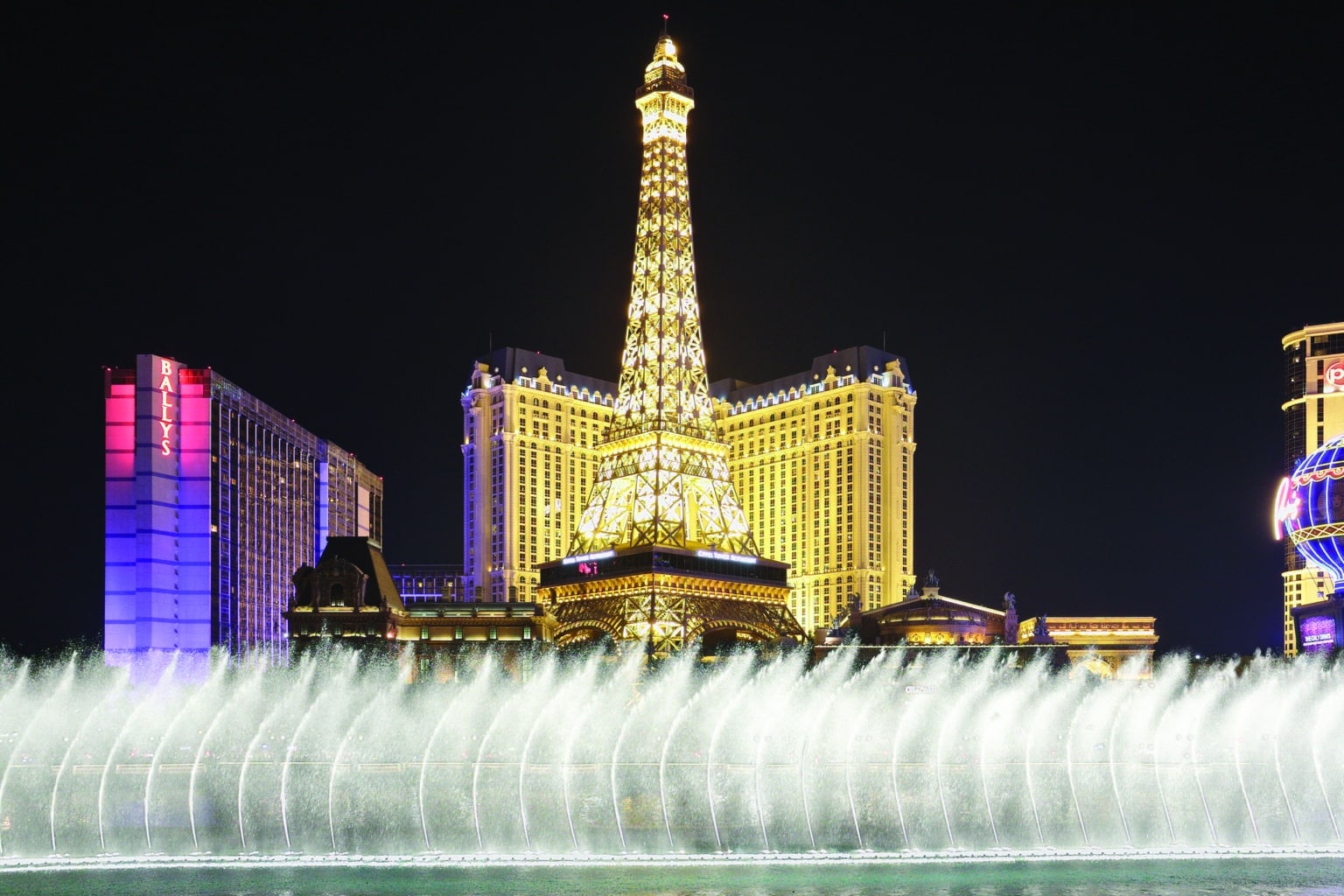 The 33rd Biennial Western Coatings Symposium & Show will be held October 15-18 at the Paris Las Vegas Hotel and Convention Centre. The 2017 event will feature an expanded program, with three days of technical presentations.
The technical program will begin with a Keynote address by Dr. John Gilbert, chief research and development officer of Behr Process Corporation, Masco Coatings Group. To be given on Monday morning, October 16, the presentation will cover "The Ever-Changing World of Architectural Coatings." An additional featured presentation will take place on Tuesday morning, when James Ray, senior consultant, ICIS, will speak on "Working Smarter . . . to Optimize the Bottom Line."
Also scheduled for presentation are the following topics and presenting companies:
Redox Enhanced Properties for Emulsion Polymers—1st Source Research, Inc.
FEVE Fluoropolymer Resins for Environmentally Friendly, High Performance Architectural and Industrial Protective Coatings—AGC Chemicals Americas, Inc.
A Breakthrough Non-Isocyanate Coating for 100g/l Industrial Finishes—Allnex USA Inc.
High Capacity Low-VOC Solventborne Dispersant for Inorganic Pigments—Allnex USA Inc.
A New Amine Neutralizer for Waterborne Industrial and Automotive Coatings—ANGUS Chemical Company
Investigating the Effect of Pulse Current on Thickness Decrease of Electrodeposited Cu/Ni Multilayer Coating—Arefi
Waterborne Alkyds: Combining Oil and Water to Reduce VOC and Solve Coating Performance Challenges—Arkema
A New Platform Technology for Alkyds. Eliminating Emulsification Surfactants to Breach the Performance Gaps between Solvent-Based and Water-Based Alkyd Coatings—Arkema
Polymer Development for Deck Restoration Products—Arkema
Hydrophobic Emulsion Polymers for Water-Resistant Coatings—Arkema Coating Resins
Quantification and Relationships of Nonionic Synthetic Associative Thickeners (NSATs) for Wet and Dried Film Appearance—Ashland Specialty Ingredients
A Non-invasive Analytical Technique to Measure Open Time and Drying in Paint Films—Ashland Specialty Ingredients
New Polymers that Help Make Architectural Coatings Truly Stain 'Resistant'—BASF Corporation
Striking the Balance: Defoamer Design for Manufacturing and Application Defoaming—BASF Corporation
Novel Cost-Effective and Non-Basic Hindered Amine Light Stabilizer Technology—BASF Corporation
Waterborne Resin for Low-VOC Coatings with Early Hardness Development—BASF Corporation
Polyurethane Dispersions for High Performance Wood Coatings—BASF Corporation
Novel Polyol Dispersion for Two-component Coatings with Polyisocyanate—Discernible Pot-life Indication via Viscosity Increase—BASF Corporation
Architectural Primers: Industry Trends and Benchmarking—BASF Corporation
Dispersant Selection for High Pigment Loaded Grind Bases—BASF Corporation
Novel Acrylic Polymers for Architectural Exterior Paint and Primer in One Coatings Application—BASF Corporation
Develop Your Colors to the Fullest—Borchers
Zirconium Complex Additive Solves Many Rheology Issues with Waterborne Architectural Coatings—Borchers
The Pursuit for the Perfect Coatings Finish—BYK
Wax and Polymer Additives Technologies for the Improvement of Surface Properties while Maintaining Low Matt Finish—BYK
Non-ionic Associative Thickeners and Formulating Space—BYK
"Molecular Umbrella" for Better Corrosion and Stain Resistance in Aqueous Coatings—BYK-Chemie GmbH
Improving the Balance of Performance Tradeoffs for Treated Fumed Silicas in Coatings—Cabot Corporation
Syneresis and Shear-Thickening Mechanisms in Waterborne Latex Formulations—California Polytechnic State University
Machine Learning for Coating Formulation Discovery and Optimization—California Polytechnic State University
Flat Grade TiO2: Should It Be Used in Interior Flat Paints?—ChemQuest Technology Institute
A Survey of Organic Red Pigments: Accelerated Weathering—Chromaflo Technologies
Charting the Course of the Exclusion Pathway for Method 313—Chromaflo Technologies
Architectural Coatings: How to meet Durability, High Chroma, and High Opacity Challenges—Clariant Plastics & Coatings USA Inc.
Novel Sugar-Based Neutralizing Agent for Ecolabel Certified Paints—Clariant Produkte Deutschland GmbH
Improving Pigment Stability and Sag Resistance with a New Highly Pseuoplastic HEUR—Coatex Inc.
UV-LED Curable Protective Coatings—Colorado Photopolymer Solutions
Reactive Surfactants in Emulsion Polymerization for Enhanced Performance Properties—Croda Inc.
Solutions for Enhanced Functionalities in Industrial and Protective Coatings—Croda Inc.
Fire Retardant Study in Architectural Coating—Dempsey Corporation
Modification of Rubber Latexes for Coating Applications—Dept. of Materials Science, Chulalongkorn University, Bangkok
Ambient Cure Resins—Dow Corning Corporation
Improving Slip, Mechanical and Blocking Resistance of Waterborne (Wood) Coatings with Ultra-High Molecular Weight Silicone Additives—Dow Corning Corporation
UV-Cure Aerospace 'Shark Skin' Coatings that Offer Aerospace Fuel Reduction—Dvorchak Enterprises, LLC
Corrosion Protection Systems Based on Lamellar Zinc Pigments—ECKART Suisse SA
A Breakthrough Method for Thickening Industrial Coatings—Elementis Specialties
Improvements in Waterborne Rheology—Elementis Specialties
Recent Developments in Low-Foaming Nonionic Wetting Agents for Waterborne Coatings—Elementis Specialties
New Developments in Environmentally Friendly, High Performing Fluorosurfactant Technology—EMD Performance Materials
Improving Surfactant Leaching and Exterior Performance of Architectural Flat Paints—Engineered Polymer Solutions
Architectural Binder Technology with Excellent Chemical, Cleaner and Abrasion Resistance for Institutional and Commercial Paint Applications—Engineered Polymer Solutions
Assessing Tack, Print, and Block of New High-Gloss Architectural Binders using Rheological and Mechanical Measurements—EPS
A Novel Acrylic DTM with Next Generation Corrosion Resistance at 50 gL VOC—EPS Materials, Inc.
Novel Synthetic Silica Matting Agent for Polyaspartic Coatings—Evonik
Novel Structure Modified Fumed Silica Technology Improves Anti-Fouling Performance in Cuprous Oxide Based Coatings—Evonik
Enhancement of Urethane Coatings with Silicone Polyester Polyols—Evonik Corporation
Leveraging Surfactant Structure-Property Relationships to Address Emerging Needs in Coatings—Evonik Corporation
Advanced Opacifying Technology and Tint Strength—FP Pigments
Activated and Enhanced Silanes for Improved Adhesion and Kinetics—Gelest, Inc.
Ultra-low VOC, Waterborne Epoxy System for Metal and Concrete Protection—Hexion Inc.
Acrylic Polyols for 2K WB PU Coatings: Combining High-Performance and Ease of Production—Hexion Inc.
Vacuum Re-circulation Milling Technology—Hockmeyer Equipment Corporation
Increasing the Likelihood of Obtaining Patent Protection on Coating Formulations—Howard & Howard Attorneys PLLC
The Role of Organic Corrosion Inhibitors at Improving the Adhesion and Barrier Properties of Organic Coatings—ICL Advanced Additives
Efficacy of the Use of CSR Nanoparticles in Chemical-Resistant Coatings Applications—Kaneka North America
Why 1.5-Nanometer Heteroatom Titanates and Zirconates—Kenrich Petrochemicals, Inc.
Versatile Tin-free Organometallic Catalysts with Good Hydrolytic Stability for Polyurethane and Organosilane Applications—King Industries
Low-Viscosity Hydrogenated Styrenic Block Copolymers for Low-VOC Coating Applications—Kraton Performance Polymers
Four Steps for Effective Pigment Dispersions:  Starting from Scratch—LANSCO Colors
21st Century Coatings Challenges—LASCT Technical Committee
A Look Forward: How Regulations Affect the Chemical Industry—Lintech International, LLC
Liquid EPDM for Waterborne Coatings—Lion Elastomer
New Biocides for a Changing World—Lonza
Post-Addible Powder Coating Additive Technology—Lubrizol Advanced Materials
Dispersion Stabilization in Aqueous Coatings—Lubrizol Advanced Materials
Low VOC, Easily Removable, Water-Based Corrosion Protective Coating—Lubrizol Advanced Materials
New Waterborne Acrylic Resin for Direct-to-Metal Corrosion Resistant Coatings—Michelman
New Studies on the Performance of Coatings Containing Highly Fibrillated HDPE Fibers—Minifibers, Inc.
PCC as a Value-Added Mineral in Today's Coatings Applications—Mississippi Lime
Enhanced Coating Performance Using Discrete, Functionalized Multi-Walled Carbon Nanotubes—Molecular Rebar Design
Wax Additives as Surface Modifiers for Coatings—Munzing
Natural, Bio-based Lactide Polyester Polyols as Useful Reactive Intermediates for Urethane Adhesives and Coatings—NatureWorks LLC
Biobased Resins in Coatings—Omnitech International, Ltd
Low Exudation Binder Technology—OMNOVA Solutions
Polished Concrete Protection and Maintenance—OMNOVA Solutions
The Chemistry and Mechanisms of Flame Retardants and Their Application in Coatings—Omya, Inc.
Evaluating New APE-free Surfactants as Alternative for Wetting and Dispersing Agents via HSP Modeling and Bench Scale Validation—Oxiteno         
Replacement of APE Surfactants in Emulsion Polymerization—Oxiteno Indústria S.A., Brazil                      
New Accelerated Testing for Durability Assessment of Wood Architectural Coatings—Polymer Engineering Company Ltd.
Fast Dry DTM Alkyd Emulsion with Excellent Corrosion Resistance—POLYNT Composites USA                                  
Formulated Soluble Silica as a Multipurpose Additive in Architectural Coatings—PQ Corporation                                  
275 g/L VOC-Compliant Solventborne Oil-Modified Urethane—Reichhold LLC
Using Recycled and Renewable Content to Develop Performance-Driven Polyurethane Dispersions—Resinate Materials Group, Inc.
A Process Perspective of Modern Coating Formulations—Saint Clair Systems
The Role of ABA Surfactants in Waterborne Formulations—samMorell.com                
Advancing Military Technologies Forward—Sherwin–Williams
Powder Coatings in the Defense Industry—Sherwin–Williams
Fluoro-Free Anti-Graffiti Properties from a Novel OrganoSilicone—Siltech Corporation                                 
Metal Adhesion and Corrosion Resistance of Coatings—Specialty Polymers, Inc.         
Formulating for New Era:  Exploring the Race to No VOC Using Innovative VOC-Compliant Solvent Selection—TBF Environmental Technology Inc.
Titanium Dioxide and Protective Coatings—The Chemours Company
Balancing Act: Principles of Design and Formulation for Waterborne Acrylic DTM Coatings—The Dow Chemical Company
Pigmented Isocyanate-Free Polyurethane Coatings for Wood Applications—The Dow Chemical Company                                       
Formulating with Silicone Additives Using a High Throughput Approach—The Dow Chemical Company                                       
Formulated Solutions for High Performance Architectural Paints—The Dow Chemical Company                                  
Exterior Gloss Retention Trends of Pre-Composite Polymers: Comparison of Accelerated versus Natural Weathering and Effects of Reactivity—The Dow Chemical Company          
Latex Polymers Designed for Liquid Applied Membranes and Coatings—Trinseo LLC                                      
The Use of Performance Additives in Solving Color Float Issues—Troy Corporation                       
U.S. TSCA Reform: Implementation Impacts to the Coatings Industry, Innovation Drivers and Pioneering Solutions for Compliance—UL    
Going Nano to Mimic Penetration of Solvent-based Products—Vinavil SpA
Impact of Extenders on Elastomeric Coating Performance—Wacker Chemical Corporation
For full details on the WCS, including registration fees and daily schedules, visit https://westerncoatings.org.