ACA Letter Supports CHIPS for America Act, Expresses Other Industry Concerns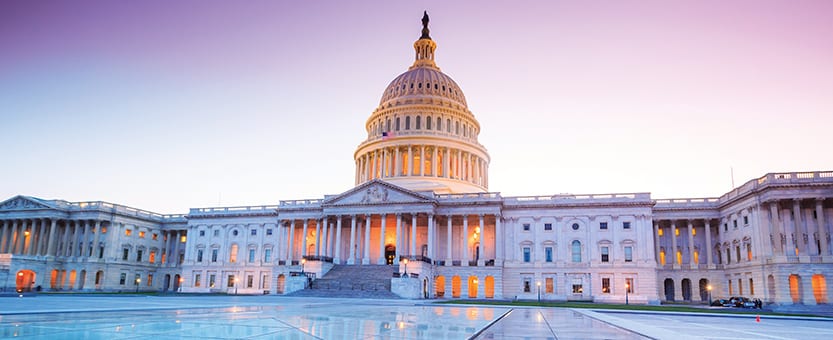 On Oct. 2, ACA sent a letter to the House and Senate Committee on Armed Services leadership, raising U.S. coatings industry concerns as the Senate and House of Representatives begin conference deliberations on S.4049 and H.R. 6395, the National Defense Authorization Acts for Fiscal Year 2021.
Specifically, ACA requests urged Congressional support for industry stances, as follows.
Support Semi-Conductor Industry
ACA fully supports the inclusion of the Creating Helpful Incentives to Produce Semiconductors for America Act (CHIPS for America Act), bipartisan legislation that would invest tens of billions of dollars in semiconductor manufacturing incentives and research initiatives over the next 5–10 years to strengthen and sustain American leadership in chip technology. The semiconductor industry is essential to the U.S. economy and national security, and coatings manufacturers are pleased to be suppliers to this critical industry.
Support Anti-Corrosion Provisions
The coatings industry has been investing millions of its own dollars to develop the most innovative class of coatings, adhesives and insulating foams. ACA supports legislative provisions that promote the use of corrosion prevention coatings to protect and improve the performance of our national assets and infrastructure.
Reject Language Regulating Per- and Polyfluoroalkyl Substances ("PFAS") As a Class
ACA supports a consistent approach and clear timelines for assessing and regulating specific PFAS across all relevant federal agencies to ensure that government regulations, actions, and communications are coordinated for maximum effectiveness. As such, ACA opposes the inclusion of language in the National Defense Authorization Act for Fiscal Year 2021 that would circumvent the existing regulatory process for PFAS, such as that contained in Sections 331 and 1772. ACA believes that any federal action should not address PFAS as a class or with predetermined outcomes that circumvent the regulatory process. Instead, regulation of any PFAS chemical should be based on the weight of the scientific evidence as it relates to potential health effects and environmental protection. Notably, U.S. EPA is already engaged in the process of evaluating PFAS compounds and should be allowed to finish its work.
Contact ACA's Heidi McAuliffe for more information.