Taking Direct-to-Metal Coatings to the Next Level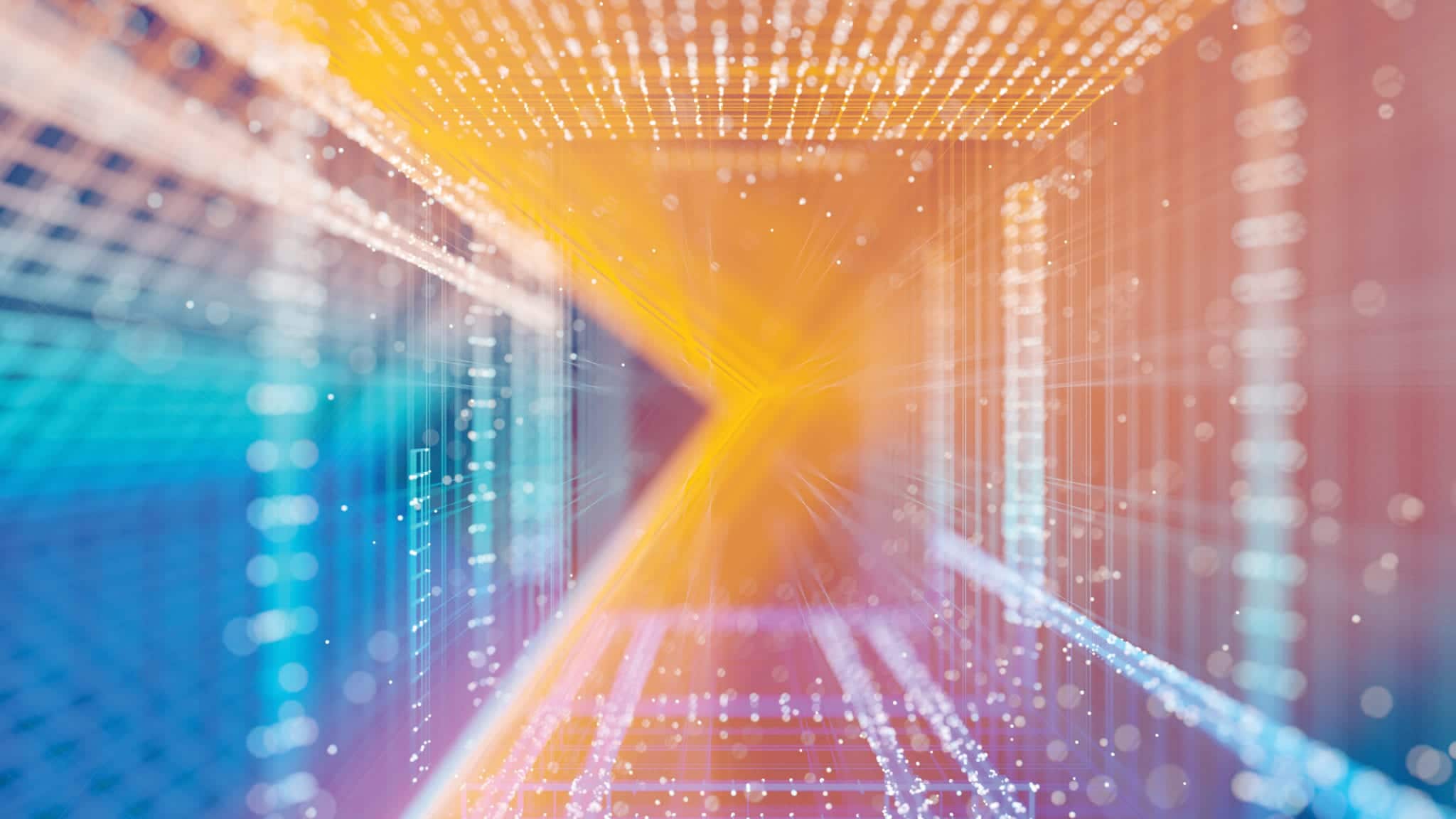 By Cynthia Challener, Contributing Writer
Direct-to-metal (DTM) coatings are designed to provide the performance of traditional primer–topcoat systems, but in one coat. As technologies for the development of DTM coatings have advanced and led to more desirable properties during application and in applied films, demand for these coatings has been increasing. As a result, while DTM coatings today still account for a small percentage of the overall metal coatings market, they have become one of the fastest-growing subsegments of this market.
Adhesion is a primary feature; if the coating does not stick to the metal substrate, it does not matter how well it performs, says Hillary Hamp, market segment manager, industrial with BASF. Second, she notes, is the provision of substantial protection from corrosion, erosion and chalking. Because they are monocoat applications with no topcoat, aesthetics may play a larger role as well. "In other words, DTM coatings are expected to provide aesthetic and protective benefits as an all-in-one solution, with attributes such as gloss retention and hardness development equally important in the customers' decision-making process for some applications," Hamp says. Successful DTM coatings, therefore, must achieve the right compromise between substrate protection (e.g., against corrosion, improved adhesion), application issues (e.g., foaming behavior, optimized sag resistance), and optical performance (e.g., leveling, gloss), according to Heiko Juckel, head of global enduse marine & protective at BYK.
Benefits of DTM coatings that provide the desired level of performance are numerous, from convenience and ease of application to cost savings and enhanced sustainability. For DTM coatings, convenience and ease of application actually address a couple of hurdles that have to be overcome with these types of systems, according to Tom Vanheertum, marketing manager for industrial metal at allnex. "Metal cannot be regarded as one substrate as there are many variations between alloys, pretreatments, or residual chemicals from the production process like galvanization, sandblasting, residual lubricating oil from a cold rolling process, etc. These all have a significant impact on adhesion to the substrate," he explains. In fact, in most industrial coating applications, DTM coatings are not applied directly to metal substrates, but on some type of pretreatment, adds Andrew Carroll, vice president of industrial coatings, Americas for PPG. "It is critical to understand the pretreatment/coating synergy, the real-world application, and online test results versus a lab environment on controlled panels," he states.
Circumstances under which coatings are applied can also vary by applicator and sometimes even by season, ranging from low temperature and high humidity to high temperature and dry conditions, according to Vanheertum. "These differences usually have an effect on cure speed, dry time, and overcoat times. Coatings companies are, therefore, trying to develop one-size-fits-all solutions, while applicators are looking for the best performance in their given conditions. Adding complexity to the challenge is the fact that regulatory pressure on the market is very different by region, where Europe has already made a transition into waterborne for some industries, the United States is still mainly solventborne and allowing the use of certain exempt solvents, and in Asia, mainly China is in a transitional phase where some industries are afraid that they need to change systems overnight similar to the change that happened in the container coatings business," he explains.
As more longer-term data becomes available, the industry is realizing that high-performance DTM coating systems not only offer a labor- and cost-effective solution for light- to medium-duty steel structures, but in many cases these systems can be used in a larger swathe of the steel protection market in both fabrication shops and in the field.
Indeed, DTM coatings allow simplification of the coating system by replacing traditional primer/topcoat systems with one or more coats of a single coating that performs all of the functions of both primer and topcoat. "There is no doubt that the use of a simpler DTM system drives greater convenience for end users, allowing them to stock fewer coating SKUs and simplify coating lines in factory settings," asserts Leo Procopio, principal scientist—TS&D with Dow. The main driver of liquid DTM coatings for the industrial applications, such as agriculture and construction or general industrial, agrees Carroll, is to improve productivity by eliminating a layer (typically a primer) in the coatings process. The reduced time and labor and simplification of the coating process that DTM coatings provide result in reduction of the overall applied cost per square foot per year, which is often the metric that the asset owner carefully considers, adds Steven Reinstadtler, infrastructure marketing manager, Covestro LLC.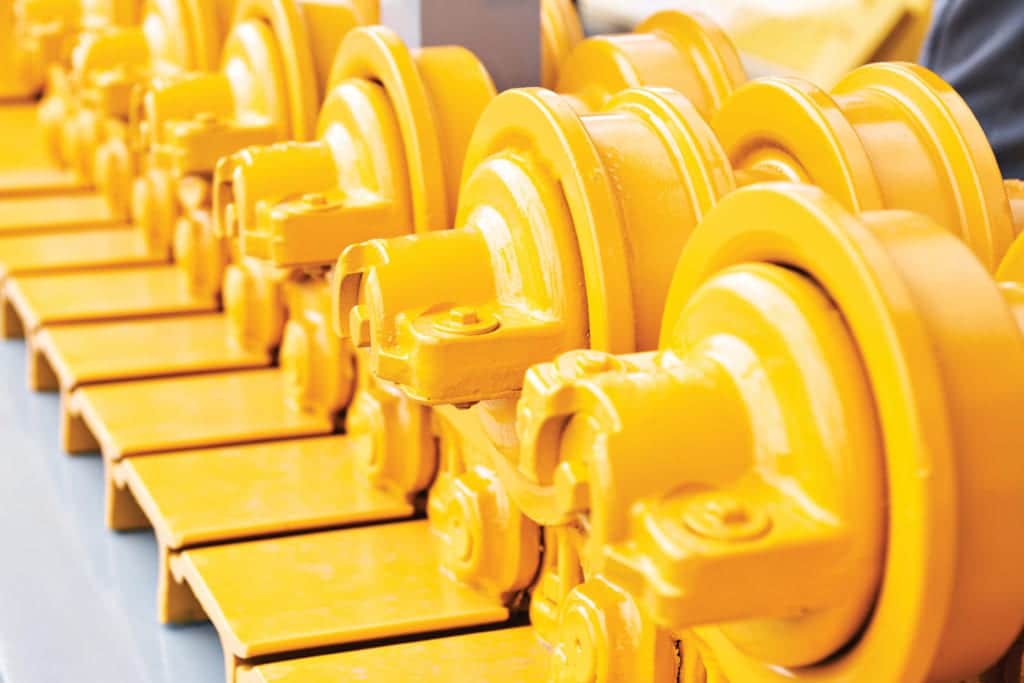 It is important to remember, according to Liz Blankenhorn, market segment manager, transportation at BASF, that like for most technologies, interest in DTM coatings is application-dependent. "For monocoat applications primarily used in the industrial market space," she remarks, "the drivers are often economic. Reducing the number of coats a customer applies to his/her equipment often results in reduction of complexity and labor costs, as well as an increase in throughput for newly coated equipment. Added benefits come when performing maintenance: fewer coats means easier application—and reduced downtime when a piece of equipment needs to be re-coated. For automotive refinishes where these coatings are typically used as a primer, ease of application is the primary interest.
The challenge, according to Carroll, is to provide equivalent or enhanced performance over the existing multi-layer coatings system. Additionally, if these new DTM products are difficult to apply and vary in performance due to marginal pretreatment, it really makes it difficult to see the true value proposition of the technology. It is the expectation of equivalent performance to the primer/topcoat system that is a key factor in decisions by the end user to use DTM finishes and a key driver in development efforts by raw material and coatings manufacturers, Procopio adds.
As a raw material manufacturer, Dow finds there is a continual push for higher-performing products with improvements in properties, such as corrosion resistance, exterior durability, and hardness. One consistent need from the market, Procopio observes, has been the ability to move towards thinner films, mainly for cost reasons, without sacrificing performance, such as corrosion resistance. "As more longer-term data becomes available, the industry is realizing that high-performance DTM coating systems not only offer a labor- and cost-effective solution for light- to medium-duty steel structures, but in many cases these systems can be used in a larger swathe of the steel protection market in both fabrication shops and in the field," Reinstadtler asserts. In general, adds Marco Heuer, head of applied research & technology industrial coatings EMEA at Evonik, only 12% of the total costs of a painting process are related to the liquid paint material. It is, therefore, more cost-efficient to pay a little bit more for a high-end material because the money and time saved by reducing coating layers is much greater than the incremental cost.
Sustainable Formulations on 'Everybody's Wish List'
Maintaining or improving DTM properties while lowering volatile organic compound (VOC) content has also been a consistent regulatory theme for many years and is an important driver of R&D efforts in both waterborne and high solids coatings. "Glossy films with enhanced corrosion resistance at lower VOC are on everybody's wish list," Procopio says. Regulatory compliance, especially VOC reduction, is a key factor when it comes to formulating waterborne DTM coatings that can deliver the same performance as solventborne solutions, agrees Sel Avci, global marketing director, Solvay Novecare Coatings. "Formulators are searching for technologies to address specific DTM challenges, such as adhesion to difficult substrates, anticorrosion, hydrophobicity or overall durability, particularly when it comes to segments such as metal structures, shipping containers, etc. Coatings for these segments are being converted to waterborne products that must meet the same performance requirements as their solvent-based counterparts," he observes. For primer applications, pot-life and dry times become important features to help automotive refinish shops increase their throughput, making solventborne solutions more common in this space, according to Blankenhorn. For some applications, though, she notes that there is also a push towards waterborne technologies, with regulatory drivers influencing this segment of the market as well. The desire to meet sustainability goals is also driving the shift in the liquid spray coatings industry move to high solids solvent-based resins with robust application windows, according to Carroll.
There is more to the sustainability of DTM coatings than VOC reduction, however. In coating markets, according to Amber Goodyear, business development manager, industrial coatings at Arkema Coating Resins, sustainability and high performance are, in fact, linked. "When we speak of sustainability, we include, of course, the reduction of VOC emissions, but also the fact that we will avoid toxic compounds and the fact that coatings will increase the service life of steel structures. Reducing the number of coating layers applied can also, in certain situations, enhance sustainability," she says. Carroll agrees that elimination of
the use of hazardous heavy metals like lead and chrome and the development of alternative corrosion inhibitors and non-hazardous color pigments are important advances in the DTM and other coating segments.
The replacement of two or more coating layers with DTM solutions has largely occurred for DTM formulations based on higher-quality chemistries, according to Heuer. Examples include two-component (2K) polyurethane or non-isocyanate-curable coatings, in some cases with the use of high-performance co-binders and usually incorporating additives designed specifically for DTM coatings. "It is difficult to distinguish where the main advances have happened, as it is very difficult to only change one component of a formulation. Keeping the formulated product in mind is important when developing a new component. That is why we have intimate cooperation between our additives and resins labs and also reach out to co-suppliers in the market," Vanheertum comments. PPG continues to see coatings raw material suppliers innovate in all of areas, with advances usually aligned with various macro trends, by geographical region, and as appropriate to the types of coatings of interest, according to Carroll.
Lately, according to Procopio, the most advances have happened within resin/binder chemistry. "Because the resin is such a large component of any coating and affects so many properties for a coating, many advancements are dependent on improvements in the design of the resin system. As manufacturers adopt new resin technologies, however, formulations need to be re-optimized, which often requires the incorporation of new additives."
Most resin advances involve evolution of existing technologies towards more compliant, cost-efficient and more robust performance, according to Vanheertum. "For waterborne coatings, that translates to low-VOC, low-aromatic-content waterborne epoxies, as well as waterborne one-component (1K) acrylics that reach higher anti-corrosion standards while maintaining excellent durability expected from a topcoat or a monocoat system," he says. Solvay is seeing more and more styrene acrylic and acrylic-based waterborne DTM coatings replacing solventborne systems, because they can provide the same full balance of properties expected from a metal-protective system.
Indeed, improved understanding of structure-property relationships has led to the introduction of new acrylic latex products for high-performing DTMs that display an excellent balance of properties, such as corrosion resistance, hardness, metal adhesion, low-VOC, and exterior durability, according to Procopio. Specific advancements in 1K waterborne acrylic DTMs have included more hydrophobic binders that facilitate coatings with greater corrosion resistance and binders with complex latex morphologies, which in turn allow for good hardness properties at low-VOC content, he notes. "These advancements are driven by end-user needs for improvements in these properties. In particular, a need for low-VOC waterborne acrylic DTM finishes below 50 g/L with good hardness (related to properties such as block, tack, dirt pickup resistance) has been expressed by the industry," he explains. Additionally, waterborne epoxy systems are becoming more in demand because of the durability properties of epoxy resins, according to Avci.
Ten to fifteen years ago, polyaspartic-based DTM coatings were thought of as a light- to medium-duty solution for a particularly limited portion of the protective coatings market. Now, after over a decade of actual in-field use, formulators and specifiers understand that this a proven technology with demonstrated long-term performance.
Some polymers other than urethane acrylic chemistries have also shown some promise as DTMs. Carroll points to polyureas, polyaspartics, and polyesters, along with various hybrids. "Advances in these chemistries have led to improvements in application robustness," he says. As asset owners and specifiers have become much more educated on coatings technologies, Reinstadtler adds, they have begun asking resin manufacturers specifically for resins that reduce their long-term operating costs while being easier to apply and maintain. One technology that supports this requirement is the fast-curing and higher film build properties of polyaspartic DTM coatings. "Ten to fifteen years ago, polyaspartic-based DTM coatings were thought of as a light- to medium-duty solution for a particularly limited portion of the protective coatings market. Now, after over a decade of actual in-field use, formulators and specifiers understand that this a proven technology with demonstrated long-term performance, allowing for their use in a larger segment of this market space," he states. In addition, by tweaking the polyaspartic resins that are used in the recipe, Reinstadtler notes that manufacturers have been able to formulate DTM polyaspartic systems with excellent hang at high single-layer film builds while also curing quickly even in cooler climates. This extends the contractor's season as well as their daily output.
Resin chemistries under development are new progressions of existing technologies designed to fill gaps in performance related to durability, lower VOC emissions, and easier-to-use levels in formulations, according to Heuer. There is also a trend to move from 2K to 1K solutions, of course without compromising performance. PPG, Carroll observes, is focused on developing new water-based resin chemistries to accommodate customer needs and specific regional regulations. "The challenge has been application robustness and cost versus traditional solvent-based resins," he notes. DTM binder technologies have also faced issues with gloss, adhesion, and block and corrosion resistance compared to high-VOC solventborne or multi-coat systems, adds Goodyear. "Recent developments, however, have displaced the idea that performance expectations must be lowered when transitioning to waterborne systems," she asserts. Avci points to the launch of new waterborne epoxy systems and DTM binders, such as styrene/acrylic-based emulsion polymers and alkyd emulsions, that deliver equal, and sometimes even better, corrosion resistance (longer salt spray hours) and better adhesion to multiple metal substrates. He does say, however, that a good balance of film hardness and low VOC is something that can often be difficult to achieve. "Advances that have happened in the last few years in water-based binders have been closely aligned to new developments in additives, as the compatibility and synergy of these ingredients is what ultimately gives a formulated coating its balance of properties," Procopio adds. He stresses, too, that the industry is continually working on the next generations of waterborne acrylic DTM binders, looking for new advances in corrosion, adhesion, hardness, and low VOC.
While only a small percentage of the overall formulation, additives play important roles in determining DTM coating performance. "Using additives, it is absolutely possible to improve corrosion, adhesion and humidity resistance, or to improve the early water resistance as well," asserts Juckel. "That means, however," he continues, "that every DTM system is only as good as the single raw materials used in in its formulation. Choosing the right combination of ingredients is the key to the production of successful DTM coatings." It is best practice, therefore, to test different additive technologies with new binder systems to determine the optimum combination that gives the formulator the highest amount of freedom with proven quality, according to Heuer. "For example, a silicone-based defoamer will not work with a silicone resin. With the help of our high-throughput equipment, Evonik is able to run these trials in a short time-frame, offering our customers a fast service for reliable recommendations with respect to additive technologies and dosage levels," he comments.
Several advances have been made with respect to additive chemistries that are targeted at DTM coatings. "Standard additives can indeed provide good one-dimensional results in certain cases. For example, there are many good wetting and dispersing additives on the market, but they do not always find the right compromise between the different requirements of DTM coatings," says Juckel. The trend is toward 100% or high-solid-containing additives to support VOC reduction in the overall coating formulation. "Next to these requirements," Heuer observes, "new regulations such as new limits for substances of very high concern (SVHC) lead to new or modified products that fulfill current and future demands for waterborne, solventborne, and 100% coatings." For instance, he points to the toolbox of organic and organo-modified siloxane technologies as offering many new additive options that offer improved adhesion promotion, substrate wetting, and surface interactions. Dow has also observed a growing interest in additive technologies that moderate applications under different conditions—for example, technologies that accommodate not just room temperature applications, but applications across an expanded cold and hot temperature range, Procopio observes.
Generally, according to Goodyear, coatings must acquire a certain degree of surface levelling in order to have an acceptable surface appearance. Therefore, a rheology modifier that displays good thixotropic properties helps to achieve the best compromise between sag resistance and levelling. "This is an essential feature for DTM coatings that have to be thick to protect the substrate and to have initial aesthetically pleasing film appearance, because they are not covered by top coats," she explains. More efficient rheology modifiers also allow the formulator to achieve the right viscosity profile for the coating without adding too much hydrophilic material, which can have a negative effect on the corrosion resistance, adds Procopio. Proper defoaming is critical as well, not just for appearance, but also corrosion resistance, he notes.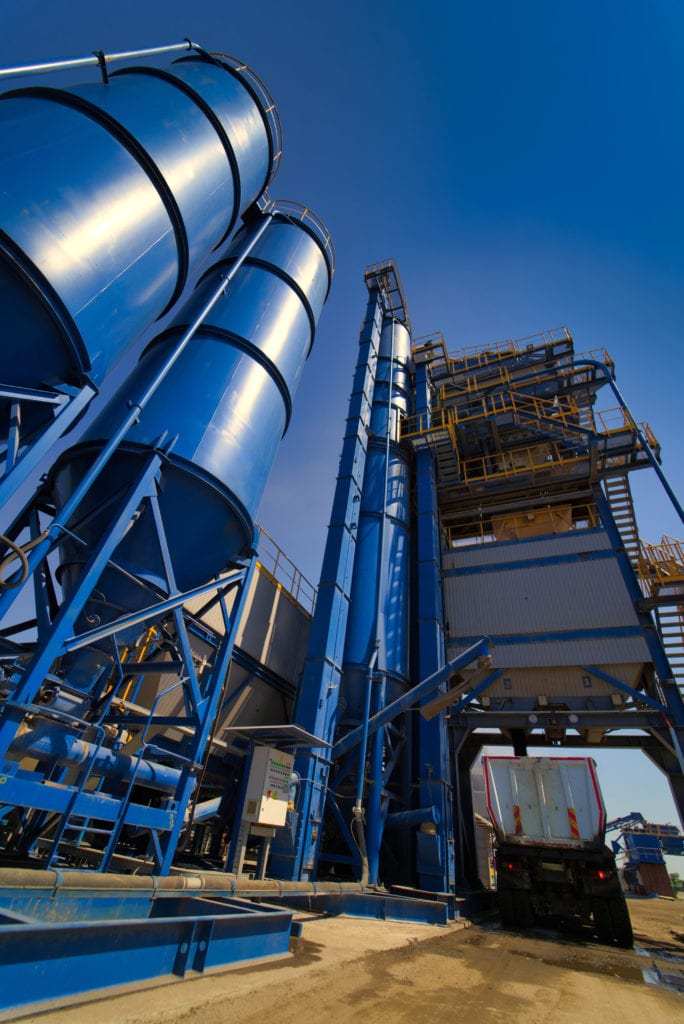 Of course, corrosion resistance is a paramount feature of DTM coatings. "Corrosion protection from high-gloss waterborne DTM coatings has improved as binder technologies have advanced, but formulating waterborne solutions requires that every component contribute to anti-corrosion performance," comments Avci. One additive that must be included in all waterborne DTM coatings is a flash rust inhibitor to protect the metal during the drying process. "More people are now using, along with wetting agents, phosphate ester surfactants that also inhibit flash-rust, and thus offer multifunctional performance," Avci says. Another example of new chemistry that enhances the corrosion performance of DTM coatings is magnesium-based materials. "At PPG, we have developed proprietary technology that incorporates these types of materials into a liquid DTM formula and significantly enhances the corrosion performance," Carroll notes.
Formulation know-how is an additional component to the creation of high-performing DTM coatings. "Developing new technology in additives and resins creates value for customers and end-users; however, it is critical to formulate these new technologies into real-world products that work day in and day out on a paint line. The best technology in the world will not be successful if it is difficult to apply on a paint line or requires additional capital investment or unique equipment to work," states Carroll. As an example, Vanheertum points to waterborne 1K acrylic binder technologies, which can be less robust in DTM applications than alkyd- or epoxy-based technologies with formulation optimization using new resins and additives to maximize hydrophobicity and minimize transportation of ions and oxygen through the film. "Achieving this type of performance at the lowest possible VOC without using anti-corrosive pigments requires much more attention from formulators, but also from resin or additive developers," he remarks. Hamp adds that for waterborne chemistries, formulation has always been critical to ultimate coating performance. "Any new formulation component must be assessed for compatibility with the whole system. To achieve this goal, in the last five years formulators have been increasingly using Electrochemical Impedance Spectroscopy (EIS) to characterize and predict a system's corrosion protection performance, because this analytical method allows formulators to quantify the benefits of individual formulation components," she observes.
Company and New Product Roundup
allnex has introduced a new range of waterborne acrylics (SETAQUA® DTM 6850; SETAQUA 6899) and the anionic pigment dispersant ADDITOL® XW 6588 to enable formulators to achieve robust anti-corrosion properties in monocoat systems. allnex itself has achieved 500 h+ salt spray resistance without noticeable blistering and while limiting delamination to less than 3 mm on various metal substrates with film thicknesses below 80 mm. DUROFTAL FC 2828/75 BAC, a 2K polyester-polyol for DTM-monocoats with exceptional appearance, enables formulation of systems with 270–320 g/L VOC that still exhibit very fast cure speed even at reduced curing temperatures and without sacrificing pot-life, according to Vanheertum. "These features will be of particular use in the ACE market, where larger components are stored in cold areas and need to be heated to achieve full curing. Moving these parts out to a storage area is critical to optimize output in an assembly plant," he states.
Products like these three examples are developed through close collaboration between scientists in the allnex resin and additives labs. "Such a close working relationship allows the creation of synergistic enhancements that can be formulated into new DTM technologies," says Tim Kittler, market manager for additives and marine and protective. "Through this unique cooperation we have also been able to bring new dispersant chemistries to the market that allow improved corrosion performance and stability," he adds. allnex's marketing and technical teams also continually monitor the regulatory changes that are being made globally and how they will impact the coating industry. "Using this research, we are continually trying to stay ahead of changes that will impact our markets," Kittler remarks.
Arkema has developed very high solid acrylic polyol technology for low-VOC, 2K DTM coatings. "This new technology allows for 2K polyurethane paints with VOCs below 250 g/L," Goodyear says. She adds that when new binder is formulated into low-VOC DTM coatings, it demonstrates performance with respect to dry time, gloss capability, adhesion direct-to-metal, chemical resistance, and durability (including water and corrosion resistance and UV exposure) on par with higher VOC systems. "As a result," she concludes, "this new technology is useful for reducing VOCs and in certain cases reducing the number of coating layers that need to be applied to protect the metal substrate."
BASF in 2020 is introducing two new resin products: solventborne JONCRYL® xDTM and waterborne ACRONAL® PRO 770. "Typically, when formulating with conventional polyols, formulators may add a tin catalyst to reduce dry times, but this tactic often negatively impacts pot-life. When using BASF's JONCRYL xDTM, the use of a tin catalyst still allows formulators to reduce dry times but does not affect the pot-life —a major benefit in comparison to conventional polyol resins, making application easier and less expensive," Blankenhorn says. JONCRYL xDTM is a low VOC-capable solventborne polyol specifically designed for DTM application that exhibits superior dry and wet adhesion to multiple metal substrates, performing particularly well on EZG and galvanneal steel, she says. "This new resin also offers reliable corrosion resistance and high gloss retention and hardness, eliminating the need to compromise between technical performance and aesthetic goals, according to Blankenhorn. Meanwhile, "in the current regulatory environment, many in the industry are switching to waterborne coatings and demanding higher corrosion protection performance from waterborne systems," Hamp observes. BASF's answer is ACRONAL PRO 770, a water-based resin that can achieve C3 or higher-level protection in a true DTM monocoat system, she says. "By eliminating the need for corrosion inhibitors and active pigments, PRO 770, which offers best-in-class corrosion protection coupled with superior wet and dry adhesion, reduces formulation cost and complexity," Hamp comments.
As an innovative company, BYK is continually working to advance existing technologies and develop novel additives to enhance the performance of existing and future formulations based on the latest resin technologies, according to Juckel. Two examples include DISPERBYK-2080 and RHEOBYK-440. DISPERBYK-2080 was developed specifically for waterborne DTM coatings that require improved water resistance. The rheology modifier RHEOBYK-440, also designed for use in water-based DTM coatings, enhances both the appearance and performance of applied systems. "We have many other additives that have been specifically developed for the DTM sector, many of which are based on local requirements and that have been developed in response to customer requests," Juckel says.
Covestro has been addressing increasingly lower VOC and exempt solvent limits by formulating new polyaspartic guide formulas with novel lower viscosity polyaspartic resin blends and unique aliphatic hardener packages, according to Reinstadtler. "This approach addresses the market need for easy-to-use DTM polyaspartic coatings that can both meet future VOC challenges and the possible elimination of exempt solvents, as well as retain the desired fast return-to-service attributes that end users have come to expect," he explains. The company has also used more refined modeling techniques to create an advanced digital predictive modeling tool that takes the concept of the standard Design of Experiments (DoE) to the next level, according to Reinstadtler. The formulation mapping tool uses years of formulating experience to set boundaries that enable specific algorithms to focus in on a more distinct set of ranges for a desired polyaspartic formula. "Often, the DoE output is only as good as the expertise of the person reading it. This limitation is addressed by having the data interface with a very user-friendly 'dashboard' that allows the scientist to dial in virtual gauges to determine if the desired attributes exist anywhere on the DoE surface. If an option is identified, the program can instantly spit out a starting point formula, significantly shortening the coating development process," he explains.
Dow's waterborne AVANSETM Resin technology has led to a new paradigm for how latex particles and pigment particles interact in the wet state, Procopio asserts. "The formation of latex–pigment composites in the wet paint leads to improved pigment dispersion in the dry film and results in improved barrier properties for the film versus a conventional binder. The improved barrier properties give the formulator a method to reach higher levels of corrosion resistance without the need for corrosion inhibitors," he comments. AVANSETM Resin technology is used in several products within Dow's portfolio of DTM resins, including the new product MAINCOTETM 5045, which facilitates formulation of gloss finishes below 25 g/L and, according to Procopio, surpasses the performance of other products that are limited to only 50 g/L. "This resin displays excellent corrosion resistance, adhesion, and exterior durability, while also having good block resistance and dirt pickup resistance. Designed for light- to medium-duty industrial maintenance and commercial architectural DTM applications, MAINCOTETM 5045 has good adhesion to steel, as well as tough-to-stick-to metals like untreated aluminum and galvanized steel," he adds.
MAINCOTETM AEH Acrylic-Epoxy Hybrid technology from Dow is an example of a 2K hybrid system that combines the best features of epoxies (chemical/solvent resistance, hardness, corrosion resistance) and acrylics (durability, fast dry). An epoxy-functional resin is imbibed into an acrylic latex particle. The acrylic particle acts as a carrier for the epoxy resin and constitutes Part A of a 2K coating. Formulators have flexibility in choosing the Part B crosslinker, and either waterborne amine hardeners or carboxyl-functional acrylic latexes such as MAINCOTETM AE-58 can be used to crosslink the MAINCOTETM AEH emulsions, allowing for a range of performance, according to Procopio. "For example," he says, "when using an acrylic crosslinker, a 2K coating with excellent chemical/solvent resistance and corrosion resistance can be achieved, approaching that of solventborne epoxy/amine systems. At the same time, these coatings have excellent durability that far surpasses the poor chalk resistance and gloss retention of solventborne epoxies, and suggests these systems would be especially useful in applications where epoxies are used as weathering DTM finishes, such as for rail cars or storage tanks."
Finally, Dow has also introduced ACRYSOLTM RM-3030 Rheology Modifier, a new HEUR thickener that efficiently builds ICI viscosity and is useful in DTMs where brush application is needed, and DOWSILTM 107F, a new defoamer that delivers efficacy and improved compatibility in low-VOC formulations, as well as with specialized dispersants targeting organic pigments that meet evolving color demands.
The formation of latex–pigment composites in the wet paint leads to improved pigment dispersion in the dry film and results in improved barrier properties for the film versus a conventional binder.
Evonik is in the final phase of development for a new patented hardener technology that allows silicone-based resins to cure within in a shorter time frame at room temperature. This attribute enables customers to formulate a DTM coating layer that is heat-resistant up to 550–600 °C and 99% VOC-free and offers outstanding UV- and corrosion-resistance, according to Heuer. "The new hardener technology combined with our silicone binders is able to create a DTM formulation on critical substrates like cold rolled steel. Adhesion on such kinds of critical substrates without any special pre-treatment is highly demanded from the market," he observes. Heuer also notes that in addition to being ultra-low-VOC, these coatings can be produced and applied using existing equipment. Separately, Evonik has developed many new co-binders and additives over the last several years that are designed to substantially reduce VOC emissions. "For instance," Heuer says, "by using our newly designed pigment concentrates with reduced solvent content, which are produced using new grinding resins and dispersing additives, along with their well-known main binders, formulators can reduce the level of VOC emissions tremendously. As a result, the formulator has much more freedom to develop DTM formulations that meet not only current but future regulatory demands."
PPG invests more in research and development than any other coatings company, according to Carroll. "We invest in innovation because it is the primary driver of our growth. Our combined resources in resin synthesis, formulation expertise across all coating layers and within a broad range of businesses, and real-world application centers uniquely position us to deliver new technologies like DTMs in industrial coatings," he states. One recent innovation related to PPG's powder technology. ENVIROCRON® Extreme Protection Edge is proprietary powder DTM technology that improves the corrosion performance of exposed metal edges. "This technology is unique because it will significantly reduce edge corrosion without sacrificing the appearance like existing technologies in the market," Carrol remarks.
Solvay Novecare Coatings has developed over the past several years the Sipomer® PAM series of phosphate-based specialty monomers, primarily for waterborne DTM applications. "These specialty monomers offer excellent adhesion to different metal substrates and superior corrosion resistance," Avci says. Adding to the Sipomer PAM-100 and 200 ranges of monomers, the company recently launched the new specialty monomer Sipomer PAM 600, which is specifically designed for DTM applications and offers improved durability, sustainability, adhesion, corrosion resistance and new functionalities, particularly when used in combination with Solvay's other specialty monomers and surfactants, according to Avci. Rhodafac® phosphate ester surfactants from Solvay can be used as emulsifiers for making DTM binders and as wetting agents in DTM formulations.
As more longer-term data becomes available, the industry is realizing that high-performance DTM coating systems not only offer a labor- and cost-effective solution for light- to medium-duty steel structures, but in many cases these systems can be used in a larger swathe of the steel protection market in both fabrication shops and in the field.
Ten to fifteen years ago, polyaspartic-based DTM coatings were thought of as a light- to medium-duty solution for a particularly limited portion of the protective coatings market. Now, after over a decade of actual in-field use, formulators and specifiers understand that this a proven technology with demonstrated long-term performance.
The formation of latex–pigment composites in the wet paint leads to improved pigment dispersion in the dry film and results in improved barrier properties for the film versus a conventional binder.
CoatingsTech | Vol. 17, No. 6 | June 2020