Summit Offers Food for Thought on Sustainability, Health, and the Future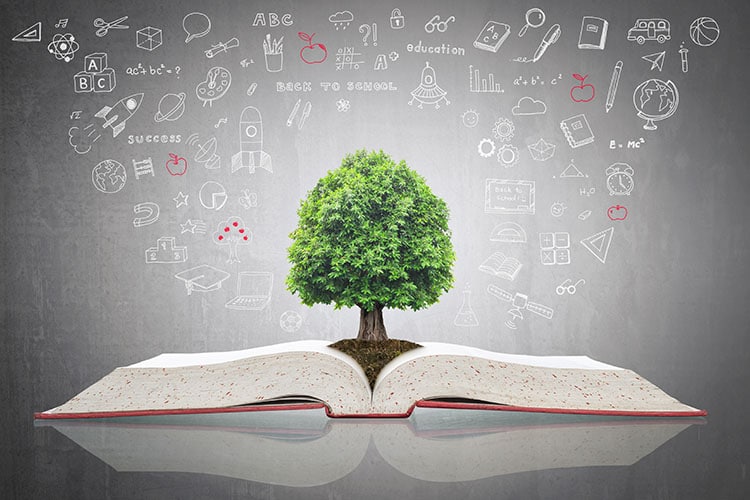 By Cynthia Challener, CoatingsTech Contributing Writer
Showing a commitment to sustainability and corporate social responsibility is a high priority for nearly all companies. Investors and customers demand typically demand information and demonstrated progress in these areas.
In late 2020, Covestro held an event called THINC30 2020: The United Nations Sustainable Development Goals (UN SDGs) in the New Now: Relevance and Recovery. It modeled practices for the Pittsburgh, PA, region that can in turn be modeled and applied to any region.
The conference was part of Covestro's i3 (ignite, imagine, innovate) corporate social responsibility program in the United States. The i3 program "aims to spark curiosity, to envision what could be and to help create it," says Rebecca Lucore, Covestro LLC's head of CSR and Sustainability. "Its three focus areas— i3 STEM, i3 Engage and i3 Give—leverage the company's current and future workforce, the communities in which it operates, and its partners and collaborators to create sustainable and lasting impacts."
During the THINC30 2020 event, nearly 45 speakers discussed steps to achieve social, environmental, and economic equity in the face of challenges ranging from the coronavirus pandemic, economic uncertainty, racial justice reckoning, and the ever-increasing effects of climate change, according to Lucore.
The summit highlighted the connection between physical health and economic health, which, in turn, is connected to environmental health and the health of social institutions.
For example, equity in public health requires health social factors such as equal access to good jobs and wages, clean air and water, quality education, etc., as outlined by Dr. Noble Maseru of the University of Pittsburgh's Schools of Health Sciences. In treating diseases such as type-2 diabetes that affect certain communities, there are known solutions such as proper patient education about self-care and proper nutrition. Creating local food supply chains that can sustainably produce and deliver affordable nutritious foods to everyone who needs them, while alleviating food shortages, would also create jobs and reduce food waste, energy consumption, and greenhouse gas emissions, according to Lucore.
In the Pittsburgh area, she notes, groups such as the Chatham University Falk School of Sustainability & Environment, Greater Pittsburgh Community Food Bank, Laurel Vista Farms, and The Oasis Project are working to achieve this goal.
The link between environmental disparities and disparities in education, jobs, and community investment—and ways to address these issues—were also discussed at THINC30 2020.
Pittsburgh is one of only two U.S. cities that has officially adopted the UN SDGs and is working to align its practices and policies with them. Grant Ervin, the city's chief resilience officer, explained how the UN SDGs are helping the city understand the relationship between procurement, investments, and pedestrian infrastructure development, among other things.
The local not-for-profit organization, Sun Rising, meanwhile, is working to transform the industrial neighborhoods of Millvale, Etna, and Sharpsburg into a national model of economic, environmental and social sustainability known as the TriBoro Ecodistrict.
All these efforts require the collaboration of people committed to the same goals, which will be particularly important as local, regional, and national communities seek to rebuild their economies—and make them truly inclusive—once the COVID-19 pandemic is behind us, Lucore says. It will also require capital to ensure that everyone gets a fair chance to participate.
In Pittsburgh, Lucore says, organizations such as the Urban Redevelopment Authority of Pittsburgh (URA) and Riverside Center for Innovation, which offer financial support, often in the form of micro-loans, business network connections, and other resources, will play a crucial role. Micro-loans, Lucore explains, are the kind of critical "first money in" that says, "We believe in you and your business," and signal to the private sector that these companies are ripe for investment, especially for minority- and female-owned businesses. But these groups, she adds, can only do so much; the more-established investment community must also be involved.
Talented people, regardless of ethnicity, also need to be recognized with leadership positions, which is an issue being tackled by The Advanced Leadership Institute (TALI) through its Executive Leadership Academy, an executive development program in partnership with Carnegie Mellon University.
The program offers the tools, exposure, and training necessary to prepare African-American professionals to ascend and contribute to their organizations—and the community—at the highest level. Professionals receive one-on-one executive coaching and mentoring from leading executives, establishing lasting relationships, according to Lucore.
Companies also must be open to the benefits of having diverse workplaces that are inclusive and compassionate, she says. Lucore cites Covestro's efforts to bring people together from the top down and the bottom up and implement tools and processes that build diversity and inclusion into the fabric of the organization to ensure that it moves forward equitably and empathetically—and sustainably.
Lucore concludes, "So much of the social upheaval and racial reckoning we're experiencing today are rooted in long-standing imbalances that are no longer sustainable. The UN SDGs have provided Covestro with a framework for achieving our global sustainability goals, and with THINC30, we want to show how they can just as easily be used by communities, companies, organizations and individuals as we work together in the rebalancing work ahead."