Perspectives on the Continued Pursuit of Sustainable Solutions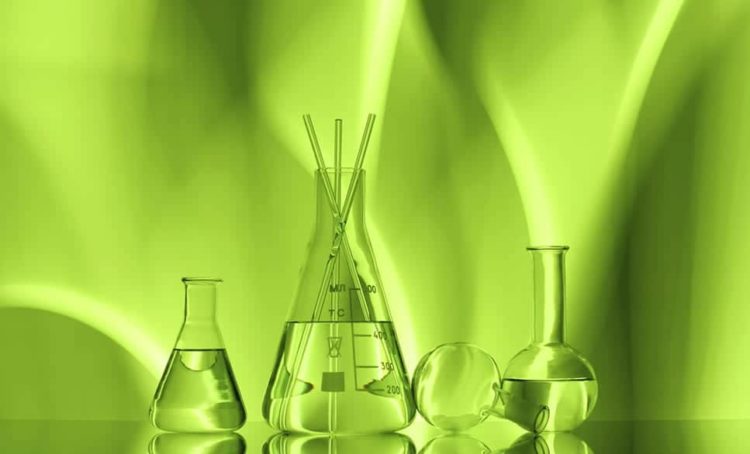 By Jacqui Barrineau, CoatingsTech Managing Editor
Demonstrating a commitment to sustainability is essential for a chemicals-based company's success. Investors, customers, and consumers expect companies to implement environmentally sustainable changes while assuming the social responsibility of managing consumption and production.
The COVID-19 pandemic has heightened focus on sustainability and hygiene, as well as a need for more responsive manufacturing. Although the pandemic has stalled business and disrupted supply chains, coatings companies continue to innovate in pursuit of sustainable solutions that will serve the markets during the global crisis and beyond. To meet these challenges, companies have had to adopt new ways of thinking, ideating, collaborating, and innovating.
At Clariant, an online event explored the impact of today's immediate trends in sustainability and responsive manufacturing. "Fresh Perspectives" was designed to bring together paints and coatings professionals eager to transform products and processes to meet current demands for sustainability, health, hygiene, the environment, and efficient production, according to Vincent Fritzemeier, Clariant marketing manager for industrial applications in the Europe, Middle East and Africa (EMEA) region.
Attendees engaged with virtual presentations about developing products that will meet the needs of future markets by formulating sustainable paints and coatings and manufacturing coating products using the best hygiene and safety practices. Following the event, Clariant surveyed attendees and reported that more than 90% indicated their companies have sustainability agendas in place.
Sven Dammann, head of sales for paints and coatings, Europe, Middle East, and Africa, EMEA, at Clariant discussed examples of how the company creates value through sustainability by determining what its products can do for the common future and by focusing on "people, planet, and performance" along the entire value chain.
"Our products must add value to not only our customers but end-users as well, be safe, and help address global trends and societal needs," he said.
Sustainable coating additives must be developed with the needs of formulators in mind, considering key trends in the industry, which today include health, safety, convenience, and efficiency, according to Dammann. To meet these requirements, Clariant says it sources raw materials from renewable origins and works to improve resource efficiency through modifications of manufacturing processes along the entire life cycle of its products. The objective is to develop products that are sustainable but don't compromise on performance; and promotes an integrated sustainable business model.
Clariant cites its "Mass Balance" approach as a milestone toward sustainability—using renewable and recycled raw materials where possible to generate products that fall into two categories: Terra (50% renewable or mass-balance-based content and Vita (at least 98% renewable carbon content).
Because additives are used to improve coating manufacturing processes, performance during application, and after the film is applied, they are crucial ingredients and sustainable solutions that are essential today and in the future, according to Aleksander Kurkowski, business development manager for paints and coatings, EMEA, at Clariant.
Surfactants, wetting agents, neutralizers, dispersing agents, coalescing agents, and rheology modifiers are just some examples of the additives Clariant has been working on to develop high-
performing, sustainable options. To meet the demand for hygienic and sustainable solutions that avoid the use of traditional biocides, Clariant is also developing silver-based additives.
"The list of available materials for preventing the growth of microbes, fungi, and even viruses is dwindling, and the industry needs a new solution," explained Hendrik Ahrens, technical application manager for paints and coatings, EMEA, at Clariant. "Silver technology was first used for its biocidal activity about 2,000 years ago. Today, we know it is proven effective against bacteria, fungi, and viruses at levels that are safe for humans."
The company has two products in its JMAC® silver biocide portfolio: JMAC® Composite PG, a composite material comprising 20% silver chloride and 80% titanium dioxide, and JMAC® LP 10, an aqueous dispersion containing 10% of the JMAC® Composite PG as an opaque liquid.
The humidity in the air causes the release of silver ions from the composite. The ions enter the cell of microbes and bind to certain sites within double-stranded DNA, disrupting the superstructure and thus enzyme activity and cell metabolism, leading to apoptosis (cell death).
The additives can be used as in-can preservatives for paints and coatings, as well as provide antimicrobial protection to applied films that contain them (and plastics, building materials, textiles, sportswear, etc.).
As companies find their way in a sustainable economic movement, some of them are consulting the United Nations Sustainable Development Goals (UN SDGs), a framework of 17 principles1 that the world body says are "vital for a recovery that leads to greener, more inclusive economies, and stronger, more resilient societies."
Some industry experts point out2 that while not all 17 of the SDGs are easily applicable to the sustainability missions of specialty chemical manufacturers and their end-users, some of the goals should inform strategic planning processes for specialty chemical industries, including:
Clean Water and Sanitization
Affordable and Clean Energy
Industry Innovation and Infrastructure
Sustainable Cities and Communities
Responsible Consumption and Production
Climate Action
Life Below the Water
Life on Land
The Sun Chemical pigment business says it supports the UN SDGs with its work to develop solutions to address a variety of issues, including waste, emissions, energy consumption, and consumer safety.
For example, as more countries ban lead chromate pigments—or are currently preparing such measures—Sun Chemical is developing alternatives to lead chromate pigments, such as Irgazin® Orange L 2995 HD, a new alternative for waterborne architectural and industrial coatings with Pigment Orange 73 that is designed to enable a transfer to waterborne paint systems without compromising on color or performance. In addition, a new range of hybrid pigments designed as a solution for the specific requirements of the ASEAN region is scheduled to launch later in 2021.
Sun Chemical says it is also developing coatings, plastics, and printing applications designed to manage solar heat. Solar heat management reduces the thermal load and energy costs, while increasing the lifetime of coated surfaces and maintaining constructional strength under solar irradiation.
Dark surfaces with standard black pigments typically absorb solar energy and convert it to heat. According to Sun, its functional black pigments SpectrasenseTM and Sicopal® are designed to be used to formulate systems that reflect sun radiation—possibly reducing temperatures significantly without altering the visual impression.
To minimize waste and reduce the use of toxic chemicals—crucial objectives in any sustainability strategy—Sun says shifting from liquid to dry colorants has a sustainable advantage because dry colorants need less water to be transported through the supply chain. For products with higher pigment content, less colorant is required for the paint production, and the 100% use of ingredients during production reduces the colorant waste.
The Xfast® Easy Color dry colorants are free of APEOs, MIT, and CIT, and contain low to no biocide content, which the company says makes them suitable for manufacturing of VOC-free paints and compliant with eco-label requirements of final coating products. According to the company, the HERO XF200 machine dispenses the dry colorants directly into the base paint, eliminating the difficulties that stem from liquid dispensers. Dry colorants do not dry out nor are they subject to sedimentation, the company notes. Therefore, no shaking and periodic stirring is necessary for homogenization, and nozzle clogging is no longer an issue.
As the world moves into a post-pandemic economy, more innovations in additives will emerge throughout the industry as sustainability strategies continue to evolve. Sustainability goals will shape innovation, manufacturing, and distribution—and new perspectives and perseverance will be key to implementing sustainable change.
Cynthia Challener contributed to this report.
References
The Sustainable Development Goals: Our Framework for COVID-19 Recovery. United Nations. https://www.un.org/sustainabledevelopment/sdgs-framework-for-covid-19-recovery/ (accessed Aug 25, 2021).
Pilcher, George R. "Sustainability in the Paints and Coatings Industry: Far More than Just a 'Good Idea,' " CoatingsTech. May 2021, vol. 18, no. 5, pp. 24-35