Durability Improvement Underlies Much Coating Innovation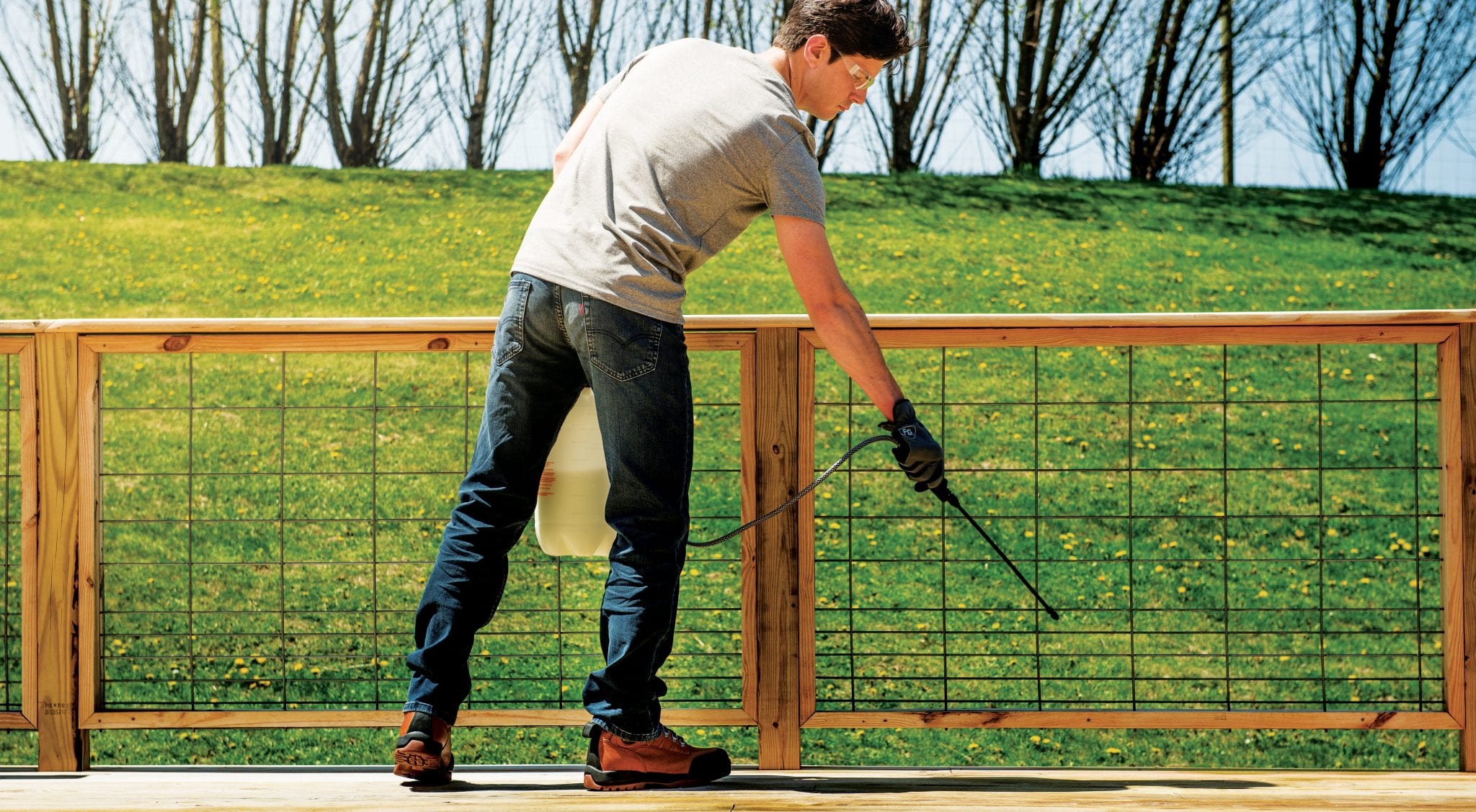 By Cynthia Challener, CoatingsTech Contributing Writer
The main objective of most coatings is to both protect and decorate. The balance that must be achieved between decoration and durability depends on application. Even so, the durability of paints and coatings continues to be a key performance characteristic. Therefore, improving durability is always an important goal of new product development efforts. The challenge is to provide performance over the longer term without increasing cost. On the other hand, significant cost savings can be obtained over the life of an asset by increasing coating durability, particularly for applications where the surfaces to be painted are difficult to access and coating application is more complex (monumental building exteriors, bridges, and offshore structures), for assets that must remain in service (trains and airport terminals), and where extensive surface preparation is required prior to coating. In most cases, the cost of the coating itself is relatively small compared to the costs of application, failure of the coating, and down time.
Specialty coatings specifically designed to address the environmental conditions within which an asset exists will provide protection much more effectively than commodity-type coating solutions. Whether on a car, house, ship, bridge, tractor, or home appliance, reducing the rate of applied coating failure and the interval between repainting benefits all users. By extending asset lifetimes, coatings technology can be a significant contributor to facilitating resource, energy, and ultimately global sustainability. The key for coating manufacturers is to understand customer expectations before selecting their final formulations.
Many Drivers for Greater Durability
Coating end users look to improve durability and weatherability for different reasons depending on their specific applications. Automotive OEMs are looking for interior coatings that display improved resistance to chemicals and other staining agents as the future of mobility shifts toward ridesharing, particularly autonomous ridesharing. As these models are expected to grow and experience greater utilization, the need for increased resistance of coated surfaces to food and beverage staining agents and other cleaning or disinfection products is also rising, according to Scott Grace, market segment technical support for Automotive with Covestro LLC.
In the industrial sector, customers are looking for products that last longer, perform well over an extended period of time, and maintain their appearance without requiring regular maintenance. These expectations are driving the development of more robust and specialized coating solutions, observes James Hazen, director of Industrial Technology Planning at Axalta Coating Systems. Agricultural equipment manufacturers want their coatings to "look like new" for a longer period of time because much of this equipment is re-sold after a few years. A great paint job with a fresh appearance helps increase the resale value of that equipment, notes Phil Jones, head of Industrial Coatings Market and Growth Project Management for Covestro LLC. He adds that in the window market, manufacturers are increasingly using more color to differentiate their products, which has resulted in increased demand for coatings that do not fade or chalk easily.
Sustainability in the form of longer-lasting or recyclable (no heavy metals) coatings is also increasingly important for coil coatings for transport and construction applications, according to Chris Bradford, AkzoNobel's segment marketing director for Coil and Packaging Coatings. Marine and protective coating formulators also face the challenge of maintaining high durability with more sustainable solutions as environmental regulations become increasingly stringent, notes Shiona Stewart, industry marketing manager, Transportation, Industrial, Furniture and Floor Coatings at BASF. There is also growing demand for greater functionality (e.g., anti-microbial or dirt-shedding technology) to reduce cleaning and maintenance, particularly for metal roofing, according to Bradford. "We have to be able to provide different solutions for different applications, which requires finding a balance between functional and aesthetic innovation," he states. PPG is also experiencing demand for stronger warranties in terms of both year and stated value for attributes such as film integrity, color fade, and chalk resistance.
While architectural coatings do not typically have the same protective demands as industrial coatings, end users do want architectural paints to maintain a freshly painted look, according to Stan Cook, North American architectural marketing director at Dow Coating Materials (DCM). Current socio-economic, demographic, and regulatory factors are also driving the need for longer product lifetimes, asserts Camilo Quiñones-Rozo, market segment manager for Architectural Coatings with BASF. On the professional end of the architectural market, he notes that the increasing reference to high-performance standards in specifications (e.g., MPI's) has played an important role, especially for commercial and institutional applications. Homeowners, meanwhile, are demanding products that can weather the elements for a longer period of time and reduce repaint frequency. On the DIY front, Quiñones-Rozo says busy customers want a forgiving painting experience to accommodate their limited skills and provide a longer "fresh paint" look and a worry-free post-application experience. For the interior architectural market, end users are looking for an attractive appearance, stain resistance, easy stain removal, and high consumer reports scores, according to Charles Johnson, market segment manager for Architectural Coatings at BASF. Professional contractors expect high performance in product application, color matching accuracy, durability, and a beautifully finished project, adds Brian Osterried, product marketing manager for the PPG paint brand.
For architectural powder coatings, desire for greater sustainability is driving demand for more durable products, according to Jean-Paul Moonen, AkzoNobel's global segment manager for Architectural Coatings in the Powder Coatings business. "When coatings extend the lifecycles of coated materials, that translates into 'green credentials' (like LEED points) for architects, opportunities for window and door manufacturers to upgrade their products, and lower maintenance cost for building owners," he explains. AkzoNobel is also seeing strong demand for longer warranties with its powder coatings used in the construction industry on window frames, doors, and facades with expected lifetimes of 30 years.
Four factors are driving demand for more durable wood coatings, observes Anthony Woods, AkzoNobel's segment marketing director for Wood Coatings. In addition to improved protection in any weather conditions, users of exterior wood coatings are also looking for reduced repair and maintenance, which also results in increased sustainability through reduced repair and maintenance cycles. Manufacturers of interior wood products are looking to use wood coatings to create value through differentiation in terms of greater durability, ease-of-care, and longer lifespans. "The positioning of these products goes directly to helping the consumer/end user and positively contributing to their lifestyles and busy schedules," Woods comments.
 End Use Drives Performance Expectations
The properties that determine durability depend heavily on the environment in which a coating must perform. As a result, the specific application will dictate the most important attributes required to ensure long-term product performance, according to Tim Kittler, global segment lead for Marine and Protective from allnex. "The needs on an oil rig will differ dramatically from those of a residential application," he says. A high degree of corrosion protection against salt is required in coastal marine climates and also where snow removal salts are used. A higher degree of color and gloss appearance retention may be placed on coatings used in locations such as Florida, where tourism is the number one industry and companies such as Walt Disney set a high bar, notes Allen Zielnik, global weathering applications manager with Atlas Material Testing. School hallway interiors, on the other hand, may place a high value on burnish and mar resistance. Moisture-sensitive substrates such as wood may require a high degree of barrier protection, while other substrates such as concrete masonry units may need breathability. Monumental building exteriors may require extremely durable coatings such as those based on fluoropolymers or other UV- and weather-resistant durable chemistries. "The choice of a coating often depends on a matrix of many factors including material cost, installation cost, substrate, desired property retention, and service environment," he concludes.
One approach is to segment the market according to the type of performance that is expected. At the top level are exterior and interior paints, which primarily are intended to serve a decorative function. Next are protective coatings, which primarily serve a protective function, such as an anti-corrosion industrial coating or a wooden deck water sealer. The next level includes functional coatings, such as antibacterial or flame-retardant intumescent products. These categories are not mutually exclusive in that many protective and functional coatings must also serve a decorative function, even though it may be secondary in importance, according to Zielnik.
For coatings that will be employed in exterior applications, weathering and corrosion are the two main performance factors, according to Andy Francis, weathering and corrosion technical manager at Q-Lab Corporation. Weathering depends on sunlight, heat, and water, while corrosion involves the reactions of water, oxygen, and ionic species. "Ultraviolet light is ultimately responsible for nearly all outdoor degradation of durable materials such as coatings, although the heat of an environment can accelerate that degradation, and the presence of water can exacerbate certain effects," Francis remarks. In fact, he points out that there has been an increased focus on water as a failure mode for paints and coatings. "Advances following years of testing have resulted in coatings that are very resistant to degradation from UV light. These systems still, however, can experience water-based failures such as blistering, swelling, cracking, and plasticizing," he explains. In recent years, test protocols have been implemented to evaluate coatings for these types of failures.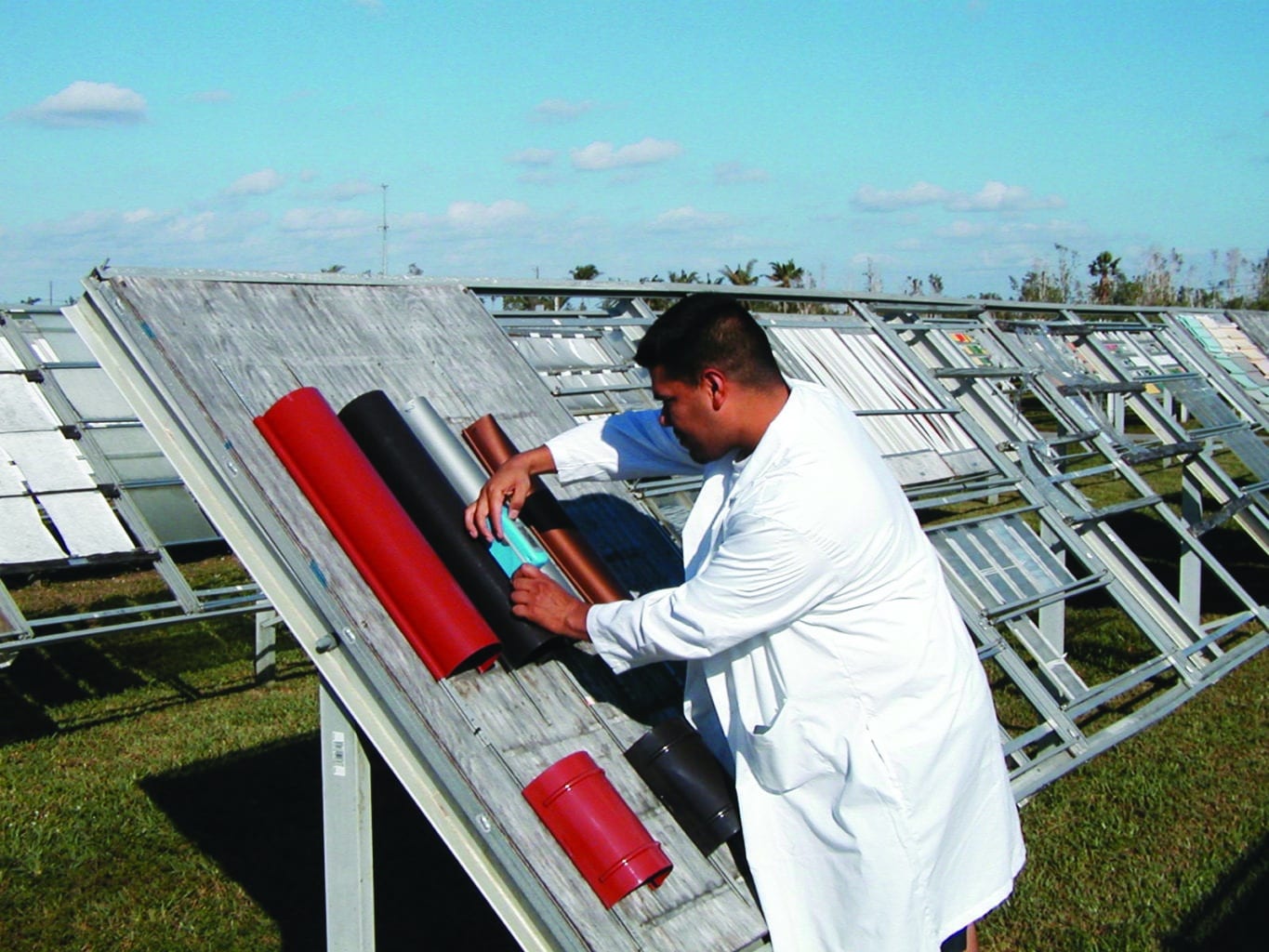 For protective coatings in infrastructure applications, atmospheric corrosion resistance is the baseline function of the coating system, so high-end durability is primarily determined by color and gloss retention, according to Aaron Lockhart, technical market development director for Protective & Marine/Construction at Covestro LLC. He adds that adhesion is also essential, but adhesion loss is a very common cause of field failures, especially in regions where the coated structure experiences low temperatures. Aesthetics have become increasingly important as well, adds Jim McCarthy, technical director with PPG's protective and marine coatings business. "As a result, demands for high color/gloss retention have driven development of new classes of coatings, such as polysiloxane and other technologies," he says. In addition to UV resistance, coatings used in the aerospace market typically also require very good chemical resistance properties to combat the chemicals used in this industry, notes Jones.
For industrial applications, Hazen says the key attributes for weatherability of exterior coatings that are most requested include, but are not limited to, color and gloss retention, larger color pallet selection, self-cleaning, microbial, moisture and UV exposure resistance, as well as paint film robustness for adhesion, scratch, and mar. Dominant attributes of durable interior industrial coatings include cleanability and sheen retention, scratch and mar resistance, stain and chemical resistance, and color fastness. Bradford adds that in "high-touch" environments or where fabrication is required, such as in the steel door market, users are looking for flexibility and scratch/mar resistance, while manufacturers of products with extended warranties, such as metal roofing, look for long-term gloss and color stability.
One of the biggest challenges with automotive interior coatings is simultaneously achieving a luxurious feel and appearance while increasing stain and chemical resistance (suntan lotion, insect repellant, etc.) requirements, according to Grace. The industry is working to drive improvement in soft feel coatings, especially when tested in primerless application scenarios.
Expectations also vary widely for different architectural coatings. Scratch and mar resistance are important for a door knob, while decorative coatings for a pool require resistance to specific chemicals like chlorine. On the exterior side of the equation, according to Cook, properties like tint and gloss retention, balancing dirt pickup resistance and cracking, as well as robust adhesion to a variety of (and changing) substrates, contribute to durability.  "As coatings have transitioned to lower and lower VOCs over time, much of our research revolves around improving and balancing these exterior attributes. It's a combination of maintaining performance properties and looking to surpass the higher VOC paints from decades ago as well as the raw material selection and molecular technology that goes into them, which is a critical component," he notes. For Jack Johnson, a technical specialist in Architectural Coatings at BASF, the most meaningful measure of durability is real-world damage resistance. For interior coatings, a film must be able to withstand rigorous washing, impacts, and have resistance to burnishing.  Exterior coatings must be able to withstand light-based damage (color retention, gloss retention) and resist raining and freezing effects on the coating and substrate (erosion, grain crack resistance). Because time is money in the professional market, contractors look for high-quality, long-lasting paints that minimize the need for repainting and callbacks, according to Charles Johnson.
In most applications, Woods stresses that it is sometimes necessary to compromise between different performance attributes to find the right balance for customers. For wood coatings, he notes that while it is important to protect the surface and ensure top performance, it is also important to maintain the natural beauty of the wood substrate. In all types of coatings, it is the resin chemistry that plays the largest role in determining durability and performance. Where color retention is also important, and particularly for coatings used in exterior applications, precise and innovative pigment chemistries are also required, according to Romesh Kumar, senior technical sales manager for Clariant Plastics & Coatings USA LLC. He also notes that new UV additives at relatively lower prices are providing new levels of performance.
Testing Challenges
"Overall," says Hazen, "regardless of the end use of a coating, most durability is measured via controlled standardized test methods that have been developed and vetted over the years. There are global and national standards as well as customer or end-user specific methods that require meeting minimum performance targets."
Although companies are increasingly pushing for shorter test times and faster results, natural outdoor testing remains the best way to test for performance in outdoor conditions, according to Francis. Michael T. Venturini, marketing director for Coatings at Sun Chemical, agrees: "There is no substitute for real exposure. All other testing is an approximation because there are a wide range of environmental factors that play a role in the breakdown process. One single test method doesn't work well, so we need to consider a variety of tests together to determine the best solution." Static exposure test rack exposures, including North facing vertical indirect exposures for mold growth, are frequently performed in subtropical environments such as South Florida. Depending upon the product, other environments such as temperate freeze/thaw, coastal corrosion, and high altitude may be used as appropriate for the product and the target service environments.
DCM, according to Cook, is a big believer in real world tests for developing its products and leveraging a global network of exposure stations to demonstrate performance. "We have a robust program that not only tests current global paint brands on the market, but is also instrumental in developing the next generation of binders and additives. The ability to compare testing across substrates and geographies is a critical step for us," he explains. DCM also continues to develop its eXposure Vision™ Viewer tools, which provide customers with the ability to monitor panel images in high resolution.
Even if companies are using an accelerated testing program, Francis recommends exposing samples outdoors long-term to build a library of data for comparative purposes. None of the variety of accelerated tests available today that are designed to provide predictive results for coatings performance such as corrosion resistance and UV durability are able to perfectly correlate to actual results, adds Kittler. There are several ASTM and DIN test methods for demonstrating improvement in properties that are generally accepted by paint manufacturers and their customers, but Kumar believes that to ensure the highest possible performance, color panels should be exposed in real time to extreme weather conditions in Florida for up to five years or more to ensure strong color retention. "This testing is critical because paint companies rely heavily on their reputation with end customers, and end customers know that repainting due to poor performance (e.g., poor adhesion, color fading, etc.) is much more expensive than the paint itself," he says.
In all types of coatings, it is the resin chemistry that plays the largest role in determining durability and performance.
However, because testing in the service environment takes an inordinate amount of time, companies often rely on battery of accelerated durability tests. Zielnik comments that even if they cannot guarantee predictive ability in all circumstances, they at least can serve as a relative comparison basis that hopefully will carry over to field performance. Tests for interior coating performance include hiding, scrubability, mar and burnish resistance, low odor, and VOC content, etc. The most common tests for exterior products evaluate UV and weather resistance, dirt pickup and retention, color and gloss retention, and adhesion. Weather resistance is often determined using Xenon arc laboratory artificial accelerated weathering to provide earlier data on both color and appearance as well as mechanical properties of both interior and exterior coatings. These tests are often augmented with mechanical tests such as Taber abrasion, scrubability, crosshatch, and X-scribe adhesion, particularly in combination with various salt fog corrosion tests. "One of my favorite non-standard tests for gauging moisture hydrolysis and de-adhesion on metal test panels is to place them in a dishwasher under the pot scrubber cycle for 24 hours," remarks Zielnik.
Depending on the application, there may also be specialized tests for evaluating coating durability. For instance, automotive OEMs have developed standard chemical and stain resistance testing requirements for interior coatings used in traditional vehicles, according to Grace. He adds that as ridesharing continues to grow in popularity, it is important that additional testing requirements be developed to meet higher durability targets. AkzoNobel, meanwhile, is refining its "global weathering approach" for exterior wood coatings. The method includes accelerated weathering testing and external weathering all over the world in some of the harshest climates, according to Woods. "This approach ensures we have the appropriate data to have the highest confidence in our coatings' exterior durability performance," he states.
With respect to recent advances in testing, Francis points to ASTM D7869, first released in 2013, as the best recent example from the field of weathering. "This test standard was the first to actually quantify the forces of outdoor weathering, apply them in a realistic yet accelerated test cycle, and verify the results with a broad range of automotive and aerospace coatings," he says. A major breakthrough from this work, he adds, was the realization that delivery of water in most accelerated cycles was completely inadequate to reproduce the long time of wetness experienced by materials outdoors, primarily through overnight dew formation. In corrosion testing, breakthroughs have been driven by the automotive industry, according to Francis. "Most OEMs have determined that control of relative humidity is critical to reproducing the array of corrosion behaviors and products observed outdoors and have developed test cycles around that concept," he notes.
There have been other advances as well, but many have not yet been widely applied due to their cost and complexity, according to Zielnik. For instance, combinatorial testing allows evaluation of multiple parameter values rather than the commonplace "pairwise testing" to evaluate the impact of interactions between many different conditions on system failures. The use of robotic technology to measure large numbers of test panels for several parameters such as color and gloss is still slow to gain traction due to the lack of commercial systems. A second methodology uses sensitive analytical techniques to detect material degradation well before it becomes manifest, such as Fourier transform infrared (FTIR) spectroscopy, which can detect changes to the coating resin film such as photooxidation and hydrolysis well before they can be visually observed on a test fence. In fact, Zielnik notes that this technique and others were used in the development of the ASTM D7869 laboratory Xenon-arc weathering test for transportation coatings.
Another important standard, according to Stewart, is ASTM D5894, a UVA/salt spray cyclic test developed to more closely match real-world conditions for coated metal.  McCarthy points to the development of electrochemical techniques, such as electrochemical impedance spectroscopy (EIS). "At PPG, we focus on deeply understanding the fundamental science behind the corrosion susceptibility of the substrates, and several levels of interactions—between the substrate and the coating, between coating layers, as well as the coating and the environments. By fundamentally understanding both the corrosion mechanism and the protection mechanism, we can look beyond the standard tests. These understandings also provide significant insights in the development of next generation coating solutions," he adds. DCM is creating test substrates that will accurately represent tilt-up construction surfaces for use in the testing of coating surfaces because the use of this substrate, which often has a less-than-ideal surface, is increasing in North America. In the wood coatings area, the European Union is funding inter-company research into Big Data and accelerated testing methods to simulate natural weathering, according to Woods.
 Evolving Coating Technology
The biggest impact on the durability of coatings occurs when advances are made in all components of a formulation, including the resins, additives, and pigments, along with the evolution of formulation strategies and application techniques, according to Hazen.
Sarah Mueller, coil technical manager for Industrial Coatings at PPG's Springdale plant, points to developments over the past 15 years that have resulted in improved UV resistance for polyester coil coatings. She also notes that layered systems that include protective clearcoats over pigmented films allow for wider color spaces with longer-term color stability. To improve mar resistance, she highlights a new technique that involves manipulating the coating surface through the use of surface modifiers and texturing and dewetting agents, leading to a protective barrier or harder films. In wood coatings, Woods has observed growing use of core-shell technology for resin production that provides better wet adhesion promotion while maintaining the necessary process efficiency for industrial coated wood.
In the protective and marine coating segment, polysiloxane coatings technology has provided significant improvements in weathering resistance (color/gloss retention) of topcoats.
In the protective and marine coating segment, polysiloxane coatings technology has provided significant improvements in weathering resistance (color/gloss retention) of topcoats, according to McCarthy. "The inherent corrosion resistance of this technology has facilitated the implementation of compact processes, achieving performance properties of three-coat systems with two coats, saving asset owners the application cost of the third coat," he adds. Stewart points to developments in anti-corrosive pigments, functionalized resin technologies, and UVA absorbers that do not migrate to the substrate as important advances.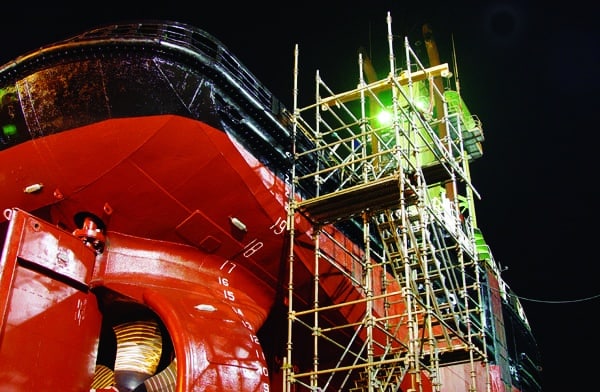 For architectural coatings, synergistic solutions have been important to advancing durability, according to Quiñones-Rozo. One example he notes is the impact on dirt pickup resistance caused by the use of softer binders
and/or permanent-coalescing agents needed to attain good film formation in low-VOC formulations. BASF has developed a solution that combines new resin and flow/leveling additive technologies to overcome this issue in formulations with < 25 g/L VOC. Cook stresses that while getting the right polymer technology for a given application is paramount, it is also important to minimize the other ingredients in the paint film. He points to the use of resin technology that can deliver the same hiding with less TiO2 content as an important example. "We have applied our understanding of formulation nuances and overall impacts to the development of resin and additive technologies that influence the choice of all ingredients in a paint can to best maximize ultimate durability," he says.
For Brünink, one important advance has been the development of new silicone resins as hydrophobing agents, which has achieved a significant effect on water uptake for exterior facade paints. New polymeric dispersing agents that help to balance hydrophobicity and hydrophilicity in wood coating formulations are also important to Woods. Mineral oil-free defoamers, meanwhile, have enabled the formulation of interior paints that do not suffer from fogging, even when heaters are close to the wall, according to Brünink. New film-forming enhancers are also helping to improve film formation and increase the durability of low-VOC paints. Novel alkyd-hybrid technology, such as high-solid alkyd-acrylics and polyurethane-modified alkyds, have improved the durability and process efficiency of coatings for claddings and decking, according to Woods. "Bringing the new resin developments and new dispersing additives together ensures that we can now formulate waterborne, one-component coatings with long durability, low water-uptakes, and with good wet adhesion on multiple wood substrates," says Woods.
Bringing the new resin developments and new dispersing additives together ensures that we can now formulate waterborne, one-component coatings with long durability, low water-uptakes, and with good wet adhesion on multiple wood substrates.
With respect to pigment technologies, Kumar believes that opacity enhancement, ease of pigment dispersion, and color permanency while maintaining the cost of use have been the primary improvement targets. "Higher opacity pigments offer single-coat hiding, ease of dispersion offers lower manufacturing cost, and color-permanent pigments offer better color retention. Opaque pigments also have lower binder demand and are usually dispersed at a higher loading with much better shelf stability and relatively lower VOCs," he explains. Better control of the crystal morphology and size of organic pigments has contributed to the improved durability of many coatings, according to Venturini. He also observes that new encapsulation techniques for effect pigments are also important and have enabled the use of effect pigments in durable coatings for exterior applications.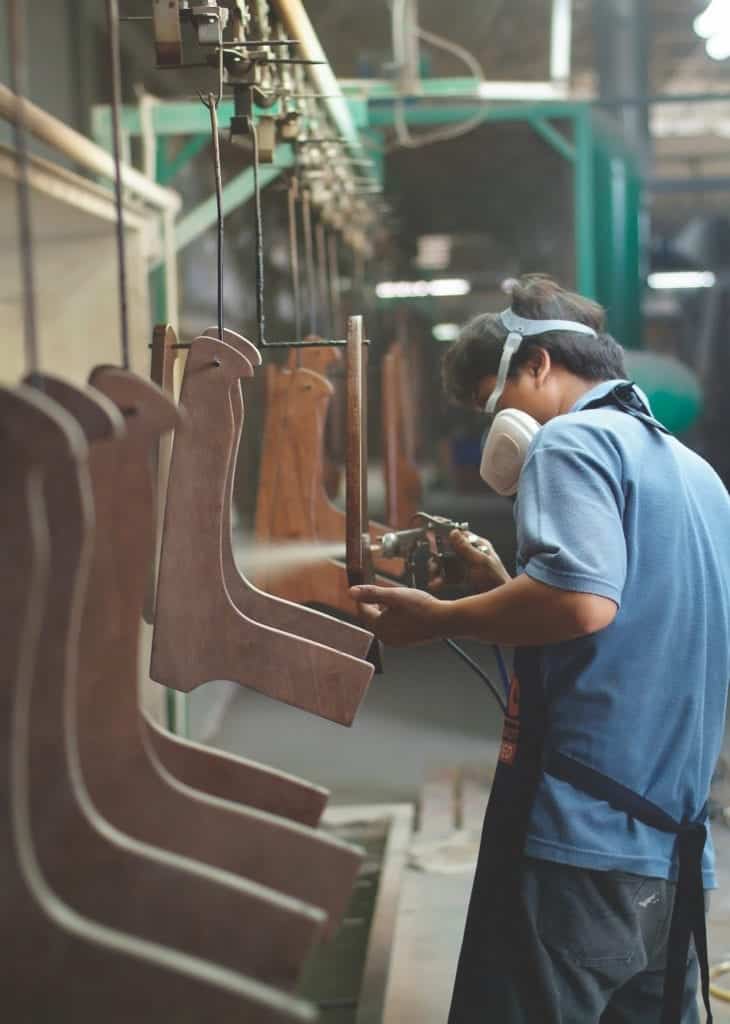 More Work to Do
Increasingly strict environmental regulations and growing customer and consumer expectations for more sustainable products continue to create challenges for coating ingredient manufacturers and formulators that also need to provide more durable coating solutions. As the industry continues to move toward more environmentally friendly and sustainable coating systems, gaps in some performance attributes require action, says Hazen. "This situation particularly arises when technology jumps are made, such as moving from solventborne to water-based coatings. As customers continue to become more demanding in their needs, gaps occur that must be addressed as quickly as possible. The entire industry wins from the knowledge and innovation that occurs when this happens." In general, Cook sees the balance between low-VOC content and exterior durability as a fine line and does not expect low-VOC coatings in which exterior durability demands are completely satisfied to be achieved for some time.
The biggest gap, according to McCarthy, is the disparity in performance between water-based technologies and solvent-based technologies with respect to corrosion and water resistance. "Restrictive regulations on VOC content are driving development of water-based technologies, and performance has improved greatly in recent years. But for immersion and high-corrosion environments, solvent-based technologies are still the performance standard," he observes. On the other hand, Jones points out that the simultaneous need to develop environmentally friendlier coatings with equivalent or better durability has led to advances in highly durable waterborne products, such as waterborne polyurethanes. In addition, Woods remarks that "by focusing on new novel monomers for acrylic resins, optimizing wet adhesion promotion, and looking into how to
balance hydrophobicity and hydrophilicity in the polymer, the gap between one-component waterborne coatings and two-component solventborne or waterborne coatings is being closed."
Gaps also remain in the technology for lower-VOC solventborne coatings formulated without the use of exempt solvents, notes Stewart. "As the regulatory environment changes in Southern California and the Northeast, technologies that do not utilize exempt solvents will need to be developed," she says. There is also a need for coatings that do more with less, meaning thinner film builds that provide equal or better corrosion and weathering resistance. In the powder coating sector, Moonen notes that there is a significant opportunity for development of lower-temperature cure technologies. For wood coatings, two ongoing issues relate to bleeding from substrates and inadequate color and gloss retention, according to Woods. "While we are close to getting full protection regarding bleeding substrates, a deeper understanding of the mechanism is still necessary. For now, new crosslinking chemistry has been developed to ensure that we can stop the bleeding from various substrates, including in harsh environments with high humidity and high temperatures," he comments.
A specific color issue is the inability for high performance in opaque and bright orange shades. There is a demand for these coatings in the automotive industry because the brand shades of many utility vehicles include bright orange.
With respect to pigment technology, increased expectations for aesthetics and color stability, particularly for organic pigments in exterior coatings, still remain an issue, according to Brünink. "Customers require much brighter colors and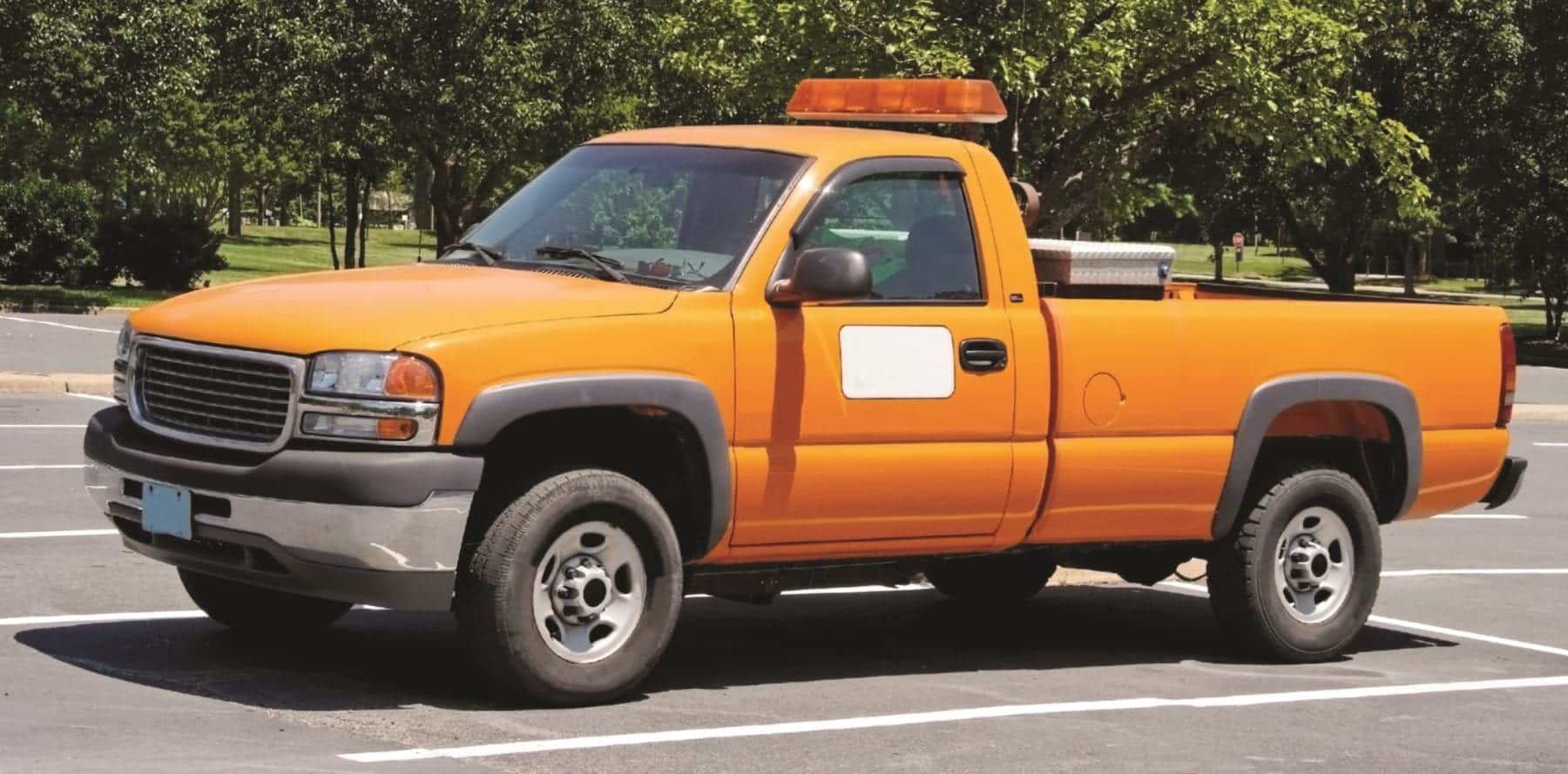 would like to select from a broader range of different colors. Offering these choices in architectural coatings can only be achieved by using more difficult-to-stabilize organic pigments instead of inorganic pigments. Venturini agrees that there are always gaps in color space as formulators balance durability and costs. In some cases, he notes that resin chemistries or additives can improve the performance of less stable offerings. Accord-ing to Kumar, a specific color issue is the inability for high performance in opaque and bright orange shades. There is a demand for these coatings in the automotive industry because the brand shades of many utility vehicles include bright orange.
Testing requirements also pose hurdles that have yet to be addressed. A challenge within the building products industry is understanding durability of a coating system in a t
imely fashion, according to Mueller. "Many industry specifications require outdoor exposure data, which can take decades to obtain. Accelerated testing equipment can supplement this process, but the time needed to collect comparable information can still take months to collect, and still may not reflect outdoor exposure conditions," she notes. There is also a need for reliable accelerated tests for coil coatings, particularly for UV and corrosion, that correlate to real world results, Bradford asserts.
Finally, Zielnik observes that protective coatings that can be applied to surfaces that do not require extensive substrate preparation, such as abrasive blasting and other similar methods, yet still exhibit long-term durability, would be a major advance. Self-healing coating technology that allows the self-repair of minor damage within an applied coating is also desirable in many applications, according to Zielnik. Initial products for the automotive sector have been introduced that are able to self-heal minor scratches.
To learn more about the products and technologies that are being introduced to enhance durability and protect against the harmful impact of weathering, visit www.paint.org/coatings-tech/june-2019/.
CoatingsTech | Vol. 16, No. 6 | June 2019