Conference Highlights
June 26-28 | Cleveland, Ohio
Coatings Technologies: Adaptation in a Complex World
ACA's 2023 CoatingsTech Conference was a remarkable success that brought together members of the coatings industry for three days to learn and share about the industry's latest science and technology developments. The conference embraced the theme, "Coatings Technologies: Adaptation in a Complex World," with a series of specialized lectures and technical sessions. It also offered attendees an unparalleled opportunity to network with peers.
All photo credits: Elaine Manusakis, Every Angle Photography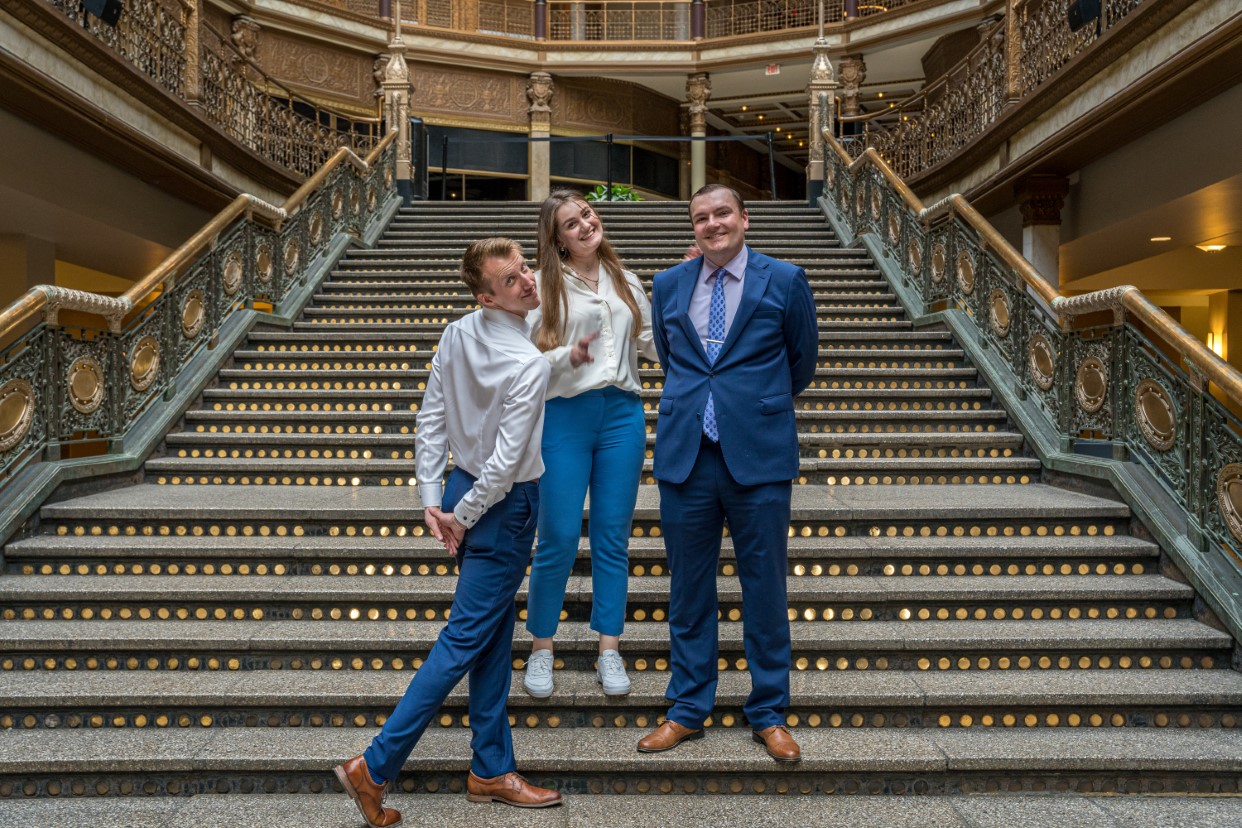 EAS06859 (Worpress)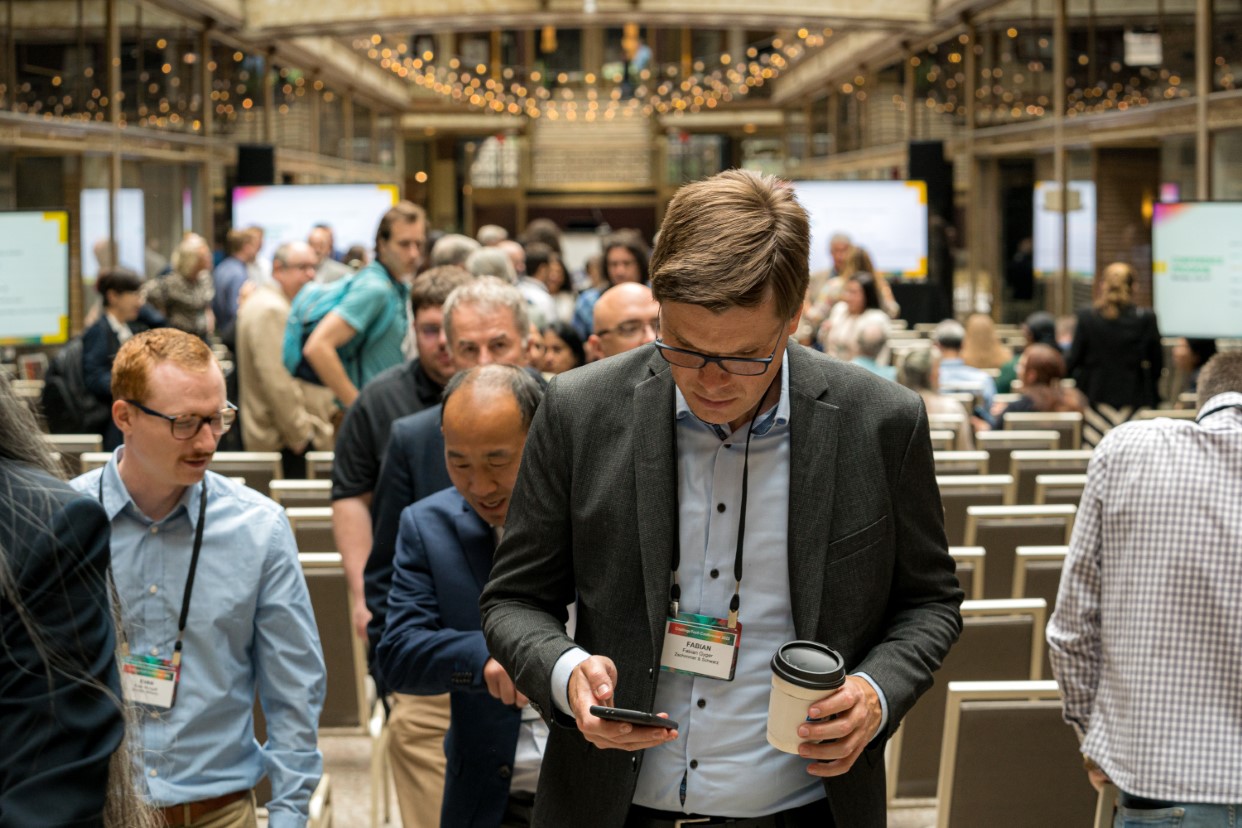 EAS06734 (Worpress)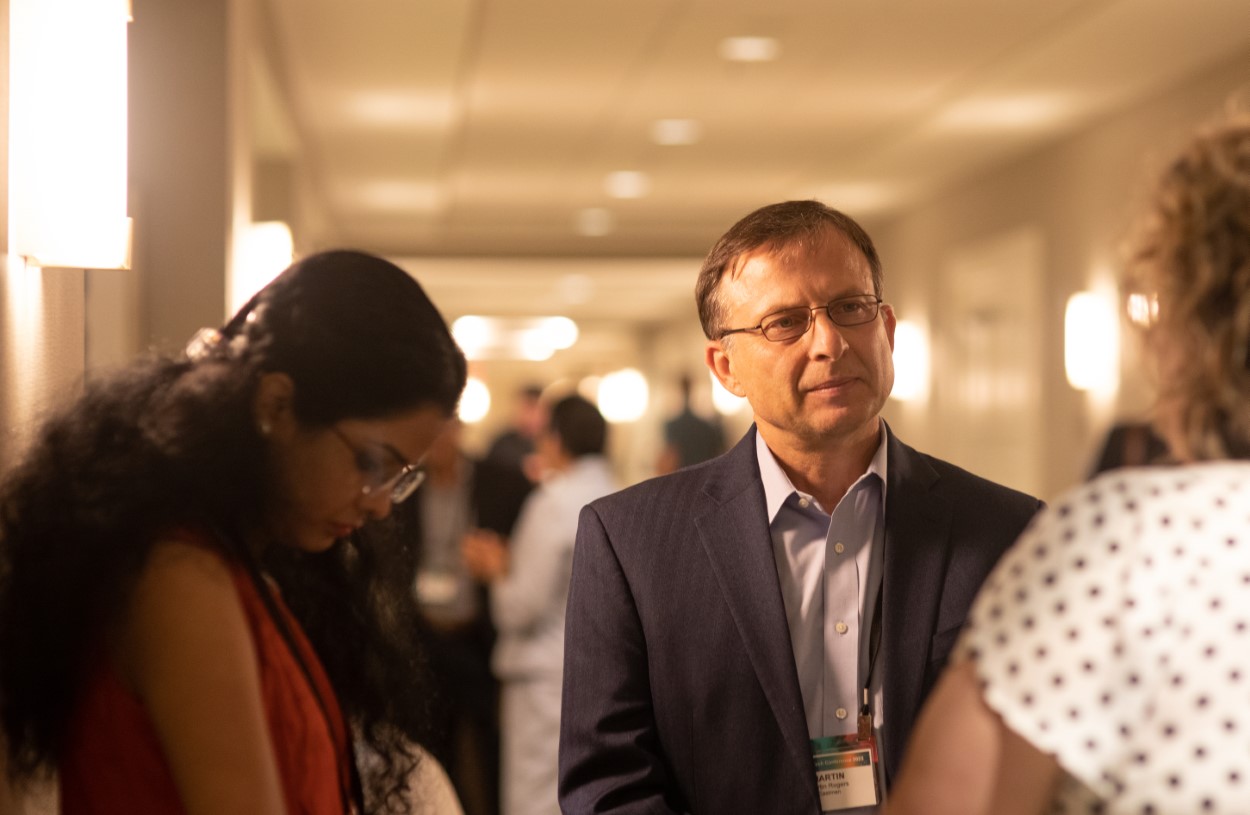 EAP_3316 (Worpress)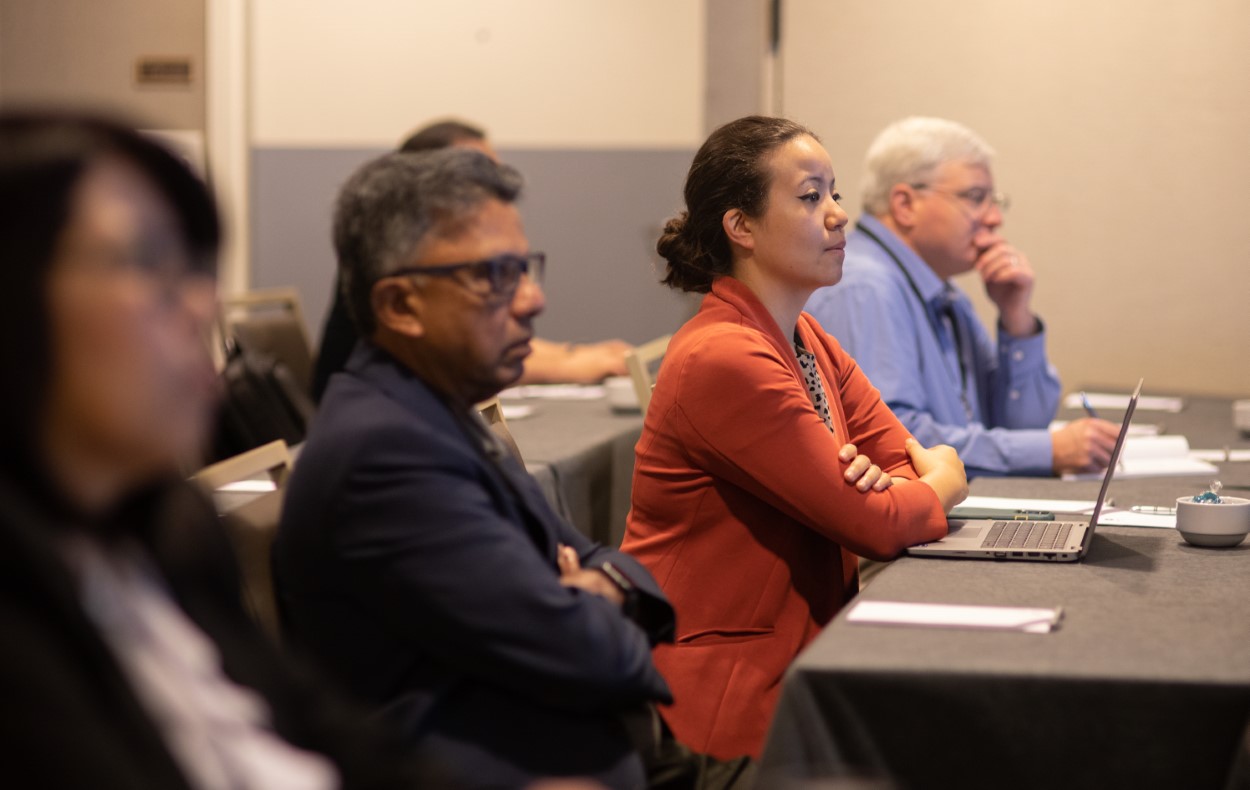 EAP_3082 (Worpress)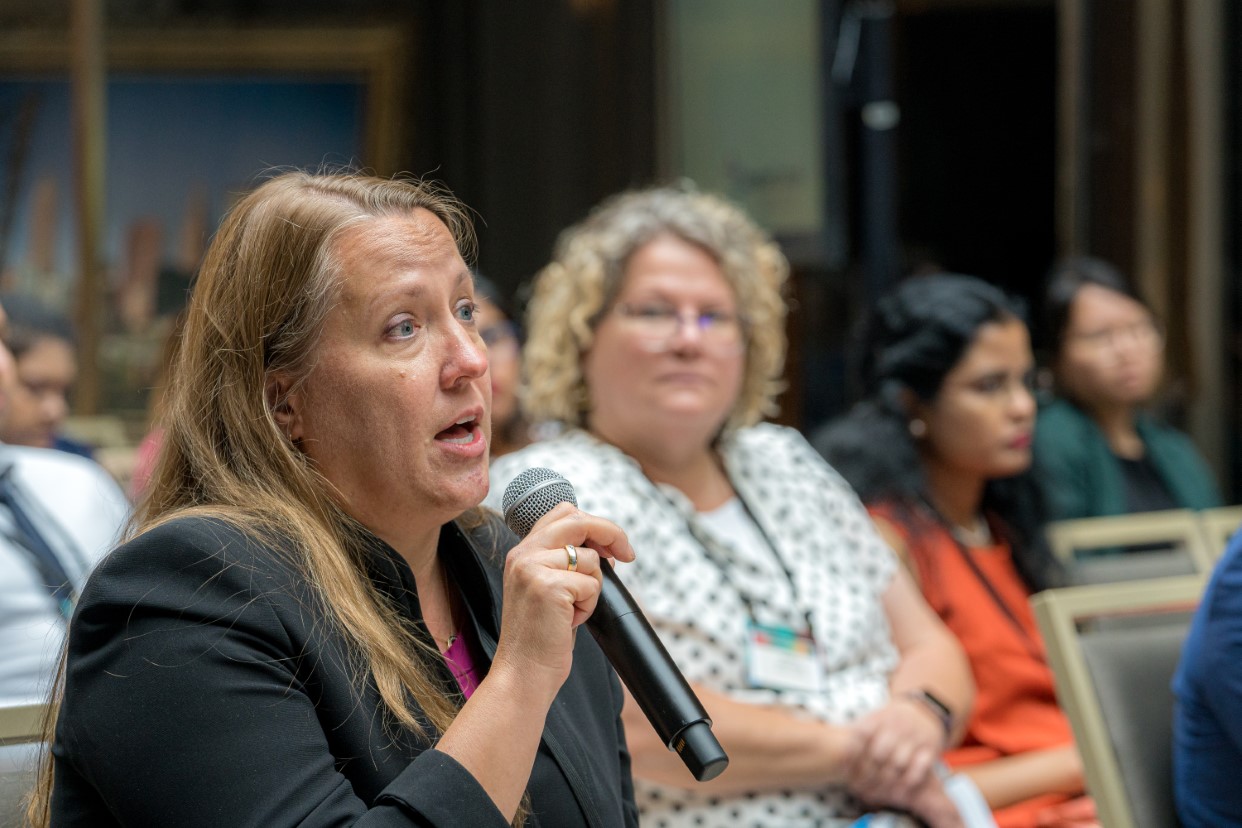 EAS07049 (Worpress)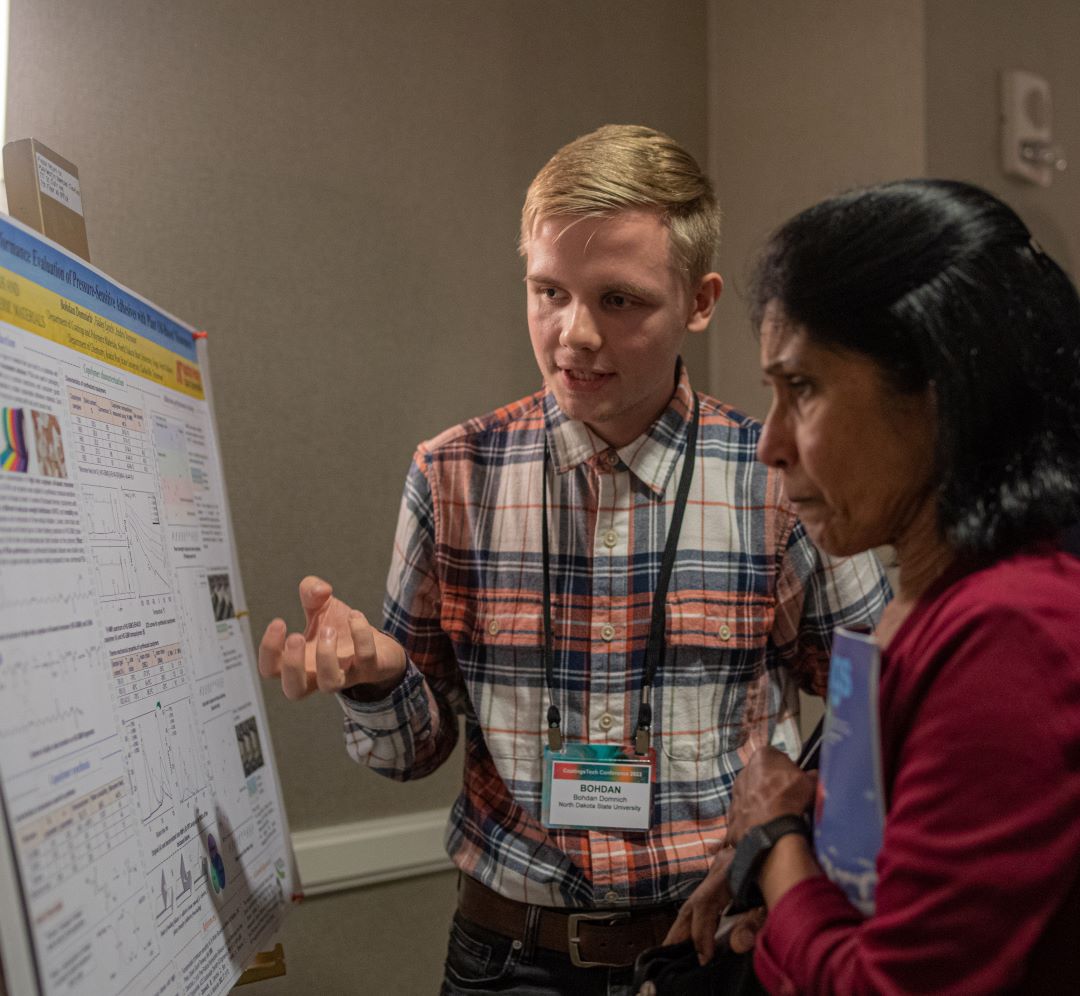 poster-2
Short Courses, Technical Sessions, and More
Prior to conference kick-off, ACA hosted a series of five specially designed short courses addressing both the fundamentals and emerging developments in coatings technology. Short Course titles included Coatings "101": An Introduction; Smart, Active & Multi-Functional Coatings: How They are Conceived and Made; Corrosion-Resistant Coatings; Low-Temperature-Cure Powder Coatings; and Radiation-Cured Coatings.
The event's technical conference followed a two-day, multi-track concurrent format. Attendees customized their conference schedules and experiences, with some 35 technical sessions to choose from, covering eight topic areas: Protective and Industrial Coatings; Advanced Resins & Formulations; New Application Methods & Functional Coatings; Bio-based and Sustainability; Novel Additives, Pigments, and Colorants; Waterborne Technologies ; Analytical Measurements and Curing Studies; and Computation, Machine Learning and Equipment.
Supplementing the technical sessions, the second day of the conference featured a panel discussion on the future of laboratory work, along with a plenary address, titled, "A Heat Map of New Technology in a Post-Pandemic World."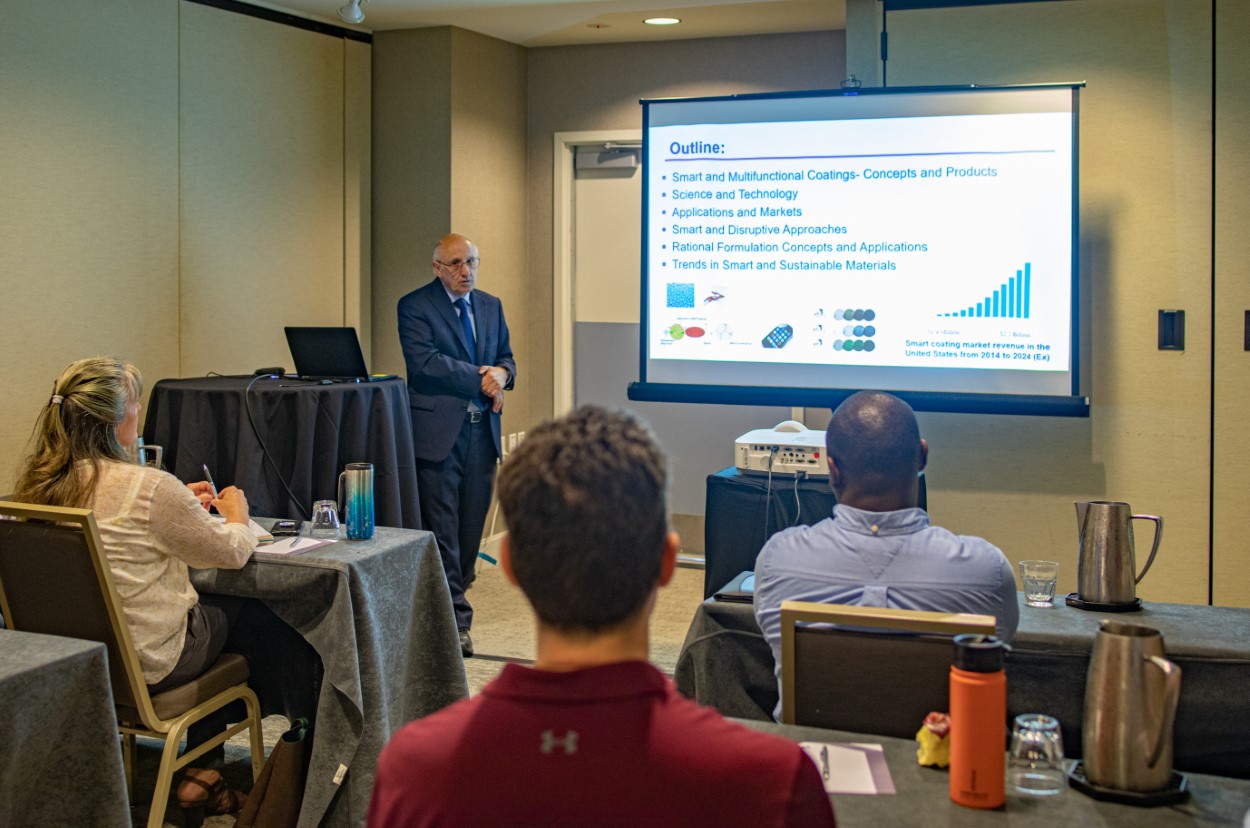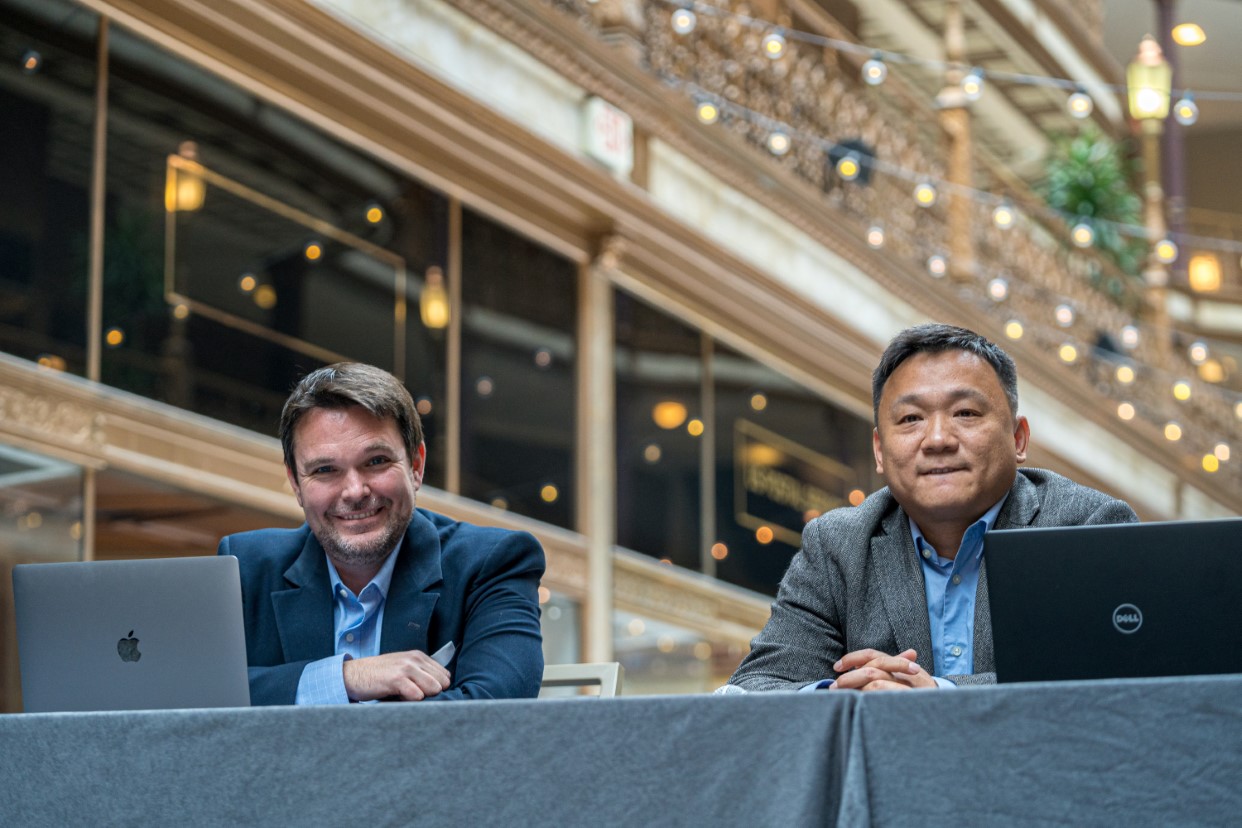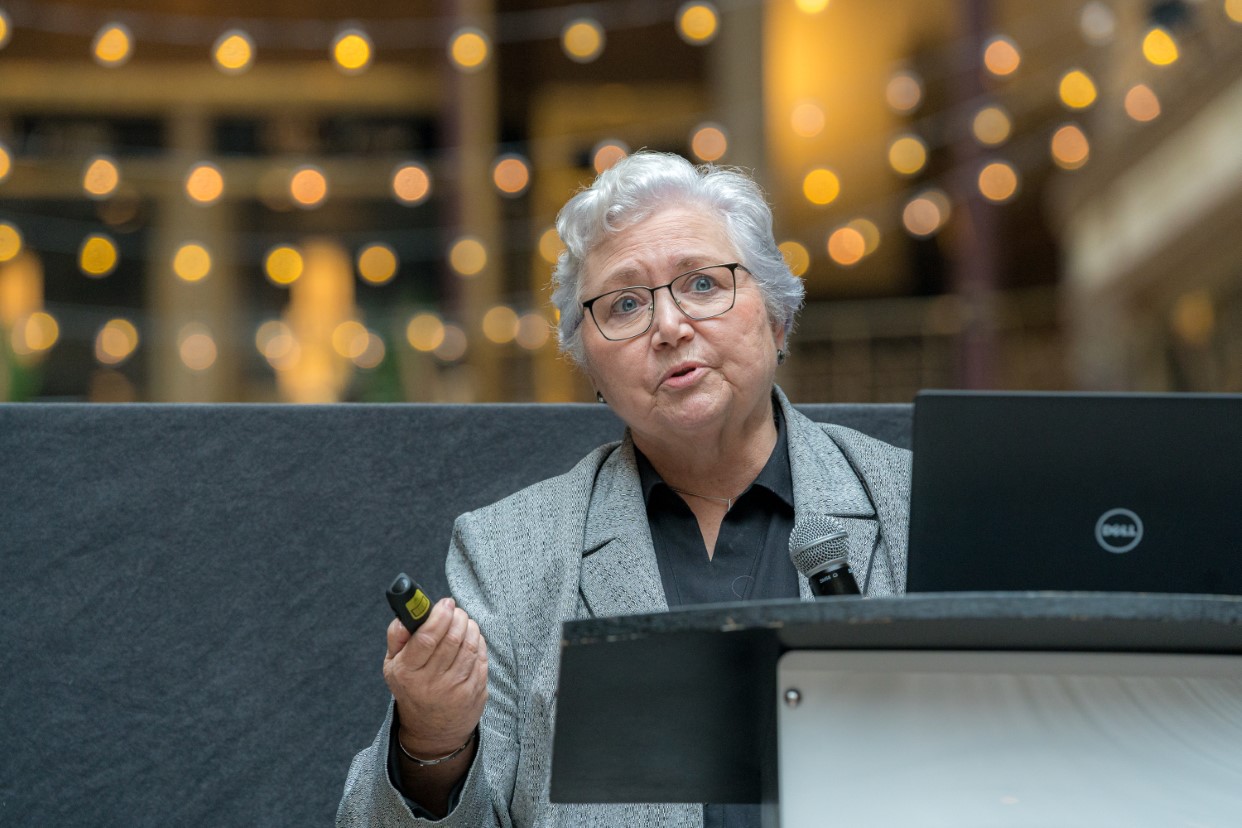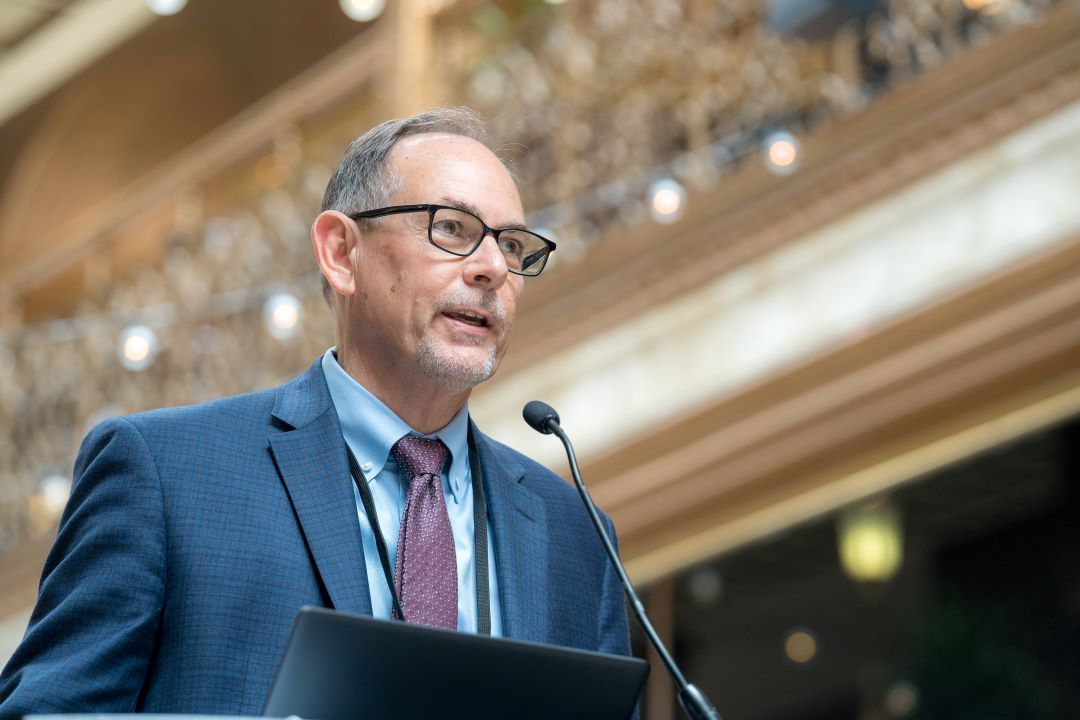 Keynote Address
Dr. John A. Gilbert, Chief Research and Development Officer at Behr Process Corporation, delivered the conference keynote address, "Developing Coatings for a More Sustainable Future." Gilbert discussed some of the recent advances in coatings formulation that provide sustainable choices for the end user, including advanced waterborne formulations, lower carbon footprint formulations and strategies for more efficient use of coatings. He also highlighted future needs for industry's coatings research and development.
Gilbert has more than 35 years' experience in the coatings industry, and prior to joining Behr in 2007, worked for 22 years in the automotive coatings area at BASF in various product development roles in electrodeposition coatings, primers, basecoats and clearcoats.
Mattiello Award Lecture
On the second day of the conference, Dr. Kurt Wood, retired senior principal scientist at Arkema, Inc., delivered the Mattiello Award Lecture titled, "Visualizing How Coatings 'Fail' – Service Life Viewed through the Lenses of Coatings Science."  Wood was selected through a peer nomination process for the award and lecture recognizing outstanding contributions to science, technology, and/or engineering related to the coatings industry.
His lecture focused on several case studies where simple chemical, physical and mechanical models were used to "picture" essential elements of particular coating systems, illuminating factors potentially critical in determining coating service life. Once these factors are understood, Wood detailed how novel approaches for extending service life may more easily be identified.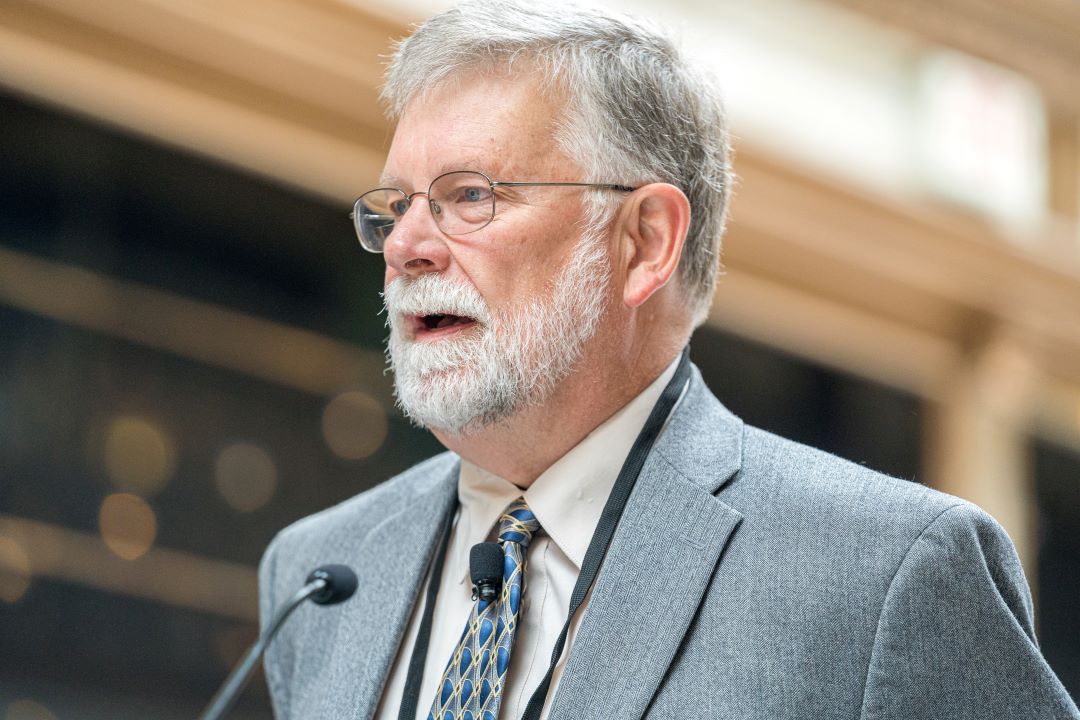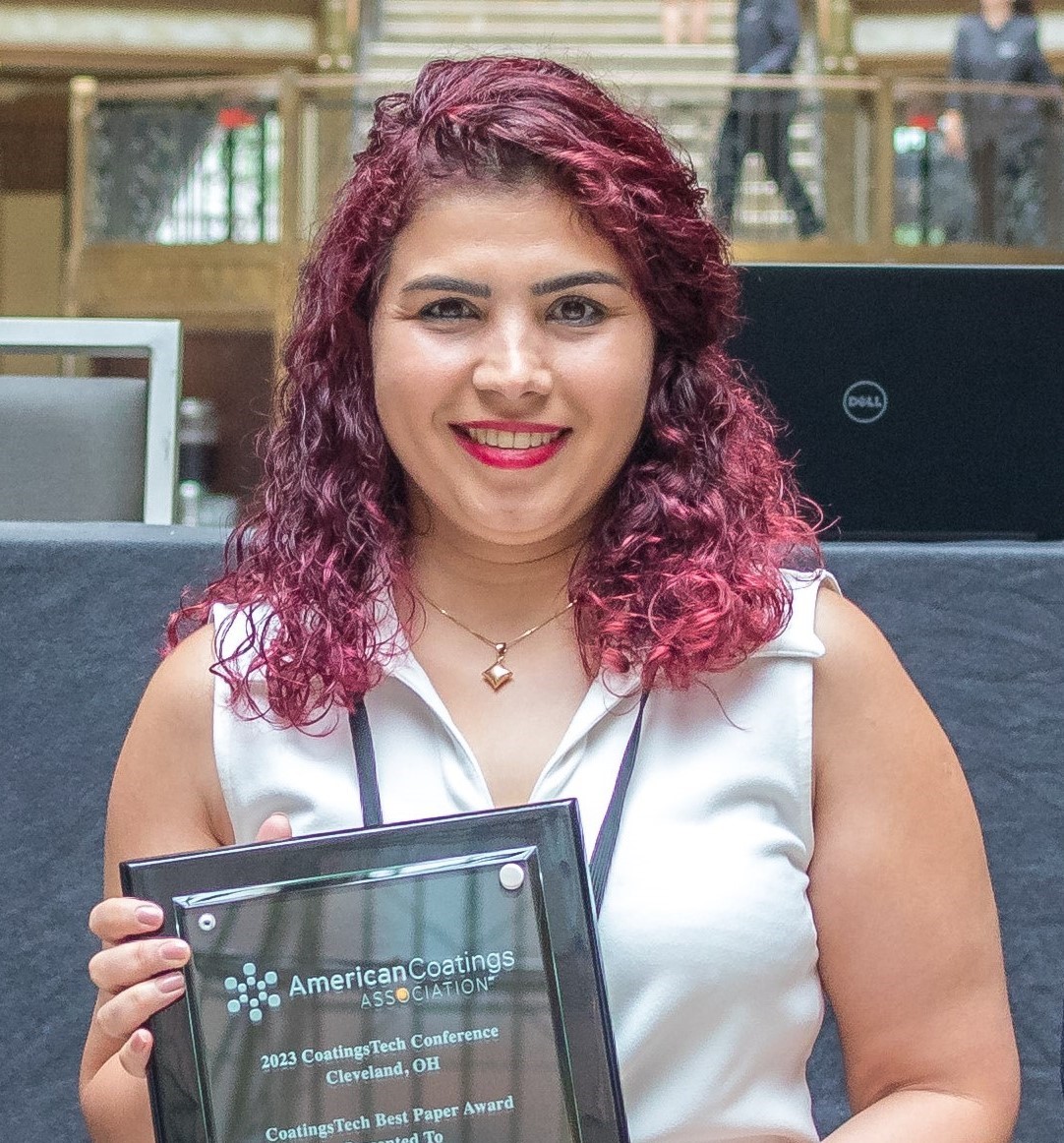 CoatingsTech Best Paper Award
The CoatingsTech Best Paper Award was presented to Tahereh (Neda) Hayeri, Ph.D. candidate at Eastern Michigan University. Hayeri received the honor at the 2023 CoatingsTech Conference for her paper, "Thermally, UV, and Moisture Curable Novel Family of Versatile Oligomers," coauthored by Dr. Vijay M. Mannari, professor of polymers and coatings at Eastern Michigan University's School of Engineering Technology. Hayeri's research is directed by Mannari at Eastern Michigan University's Coating Research Institute. The CoatingsTech Best Paper Award recognizes the best overall paper contributed to the CoatingsTech Conference and is accompanied by a cash prize.
Hayeri and Mannari's paper detailed research on a family of new-generation oligomers developed that is not dependent on a single-cure mechanism but is capable of curing independently by multiple cure conditions. This group of organosilane oligomers has been meticulously designed and synthesized with varying functional groups. The research group has been working on this system to explore the best application for each curing technique and optimize ingredients, curing conditions, and all other variables in the coating systems.
Using a variety of catalysts and unique chemistries, the research successfully demonstrated coatings cured by thermal curing, UV curing, as well as ambient-temperature curing. Notably, these cure processes can also be combined to afford plural-cure capabilities, which overcome many challenges associated with conventional UV-cure coating systems, such as oxygen inhibition at or near the surface, uncured shadow areas, volume shrinkage, and chemical adhesion on various surfaces. The cured coatings were characterized by FT-IR and the mechanical and thermal properties of the cured films were measured. Comparison of results for coatings cured with different curing techniques provides insight into the curing mechanism and its effect on film properties.
Student Focus
Notably, the CoatingsTech Conference invited student participation and featured a dedicated Poster Session, during which students showcased their research and findings and had an opportunity to discuss their work with other conference attendees. After the session, students toured an industry company facility. During the second day of the conference, ACA presented Student Poster Awards to three students, recognizing the excellence of their posters and research.
Tetiana Shevtsova, a student at North Dakota State University received the first place Student Poster Award for her work, "Nanocellulose Hydrophobization." Sudeep Louis, a student at California Polytechnic State University at San Louis Obispo, received the second place Student Poster Award for his work, "Polyurethane Coating Reinforced by functionalized Graphene Oxide." And Shikhin Nadkarni, a student at North Dakota State University received the third place Student Poster Award for his work, "Model Studies to Investigate Carbamate-Aldehyde NISO System."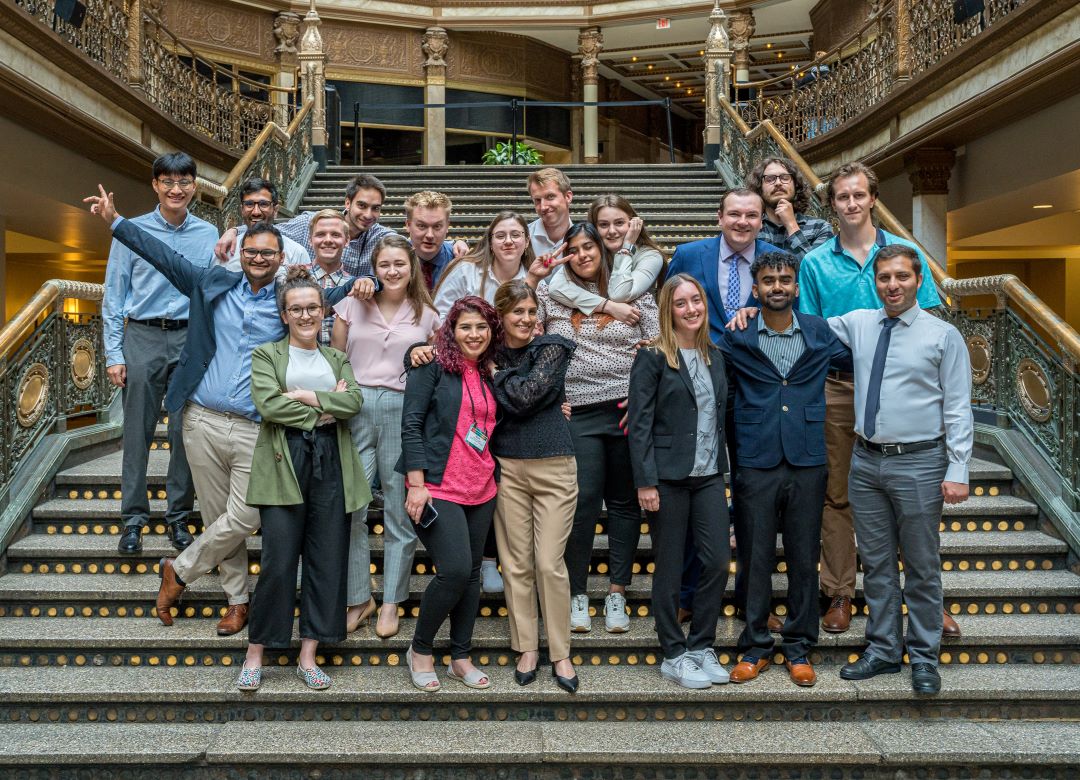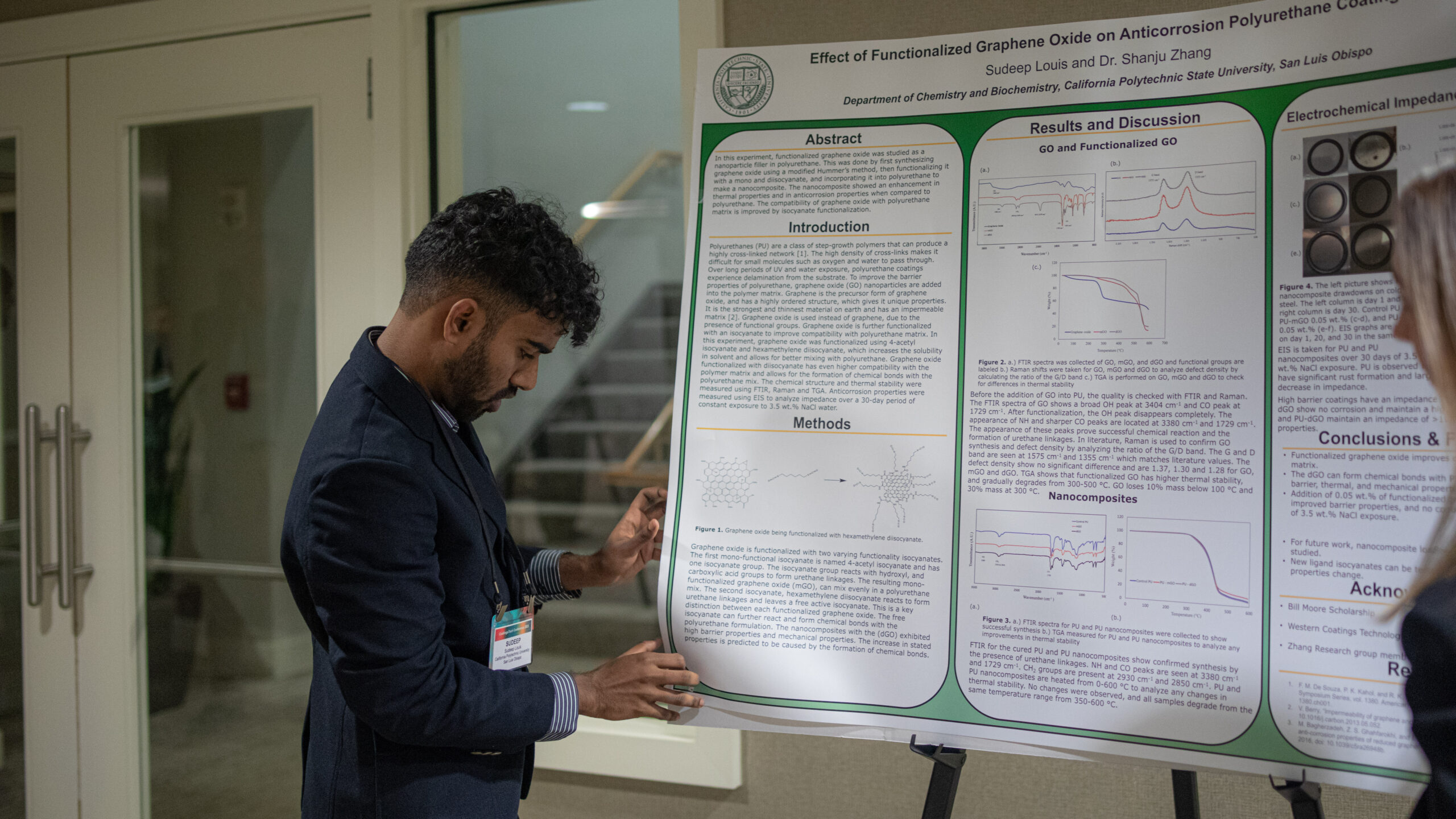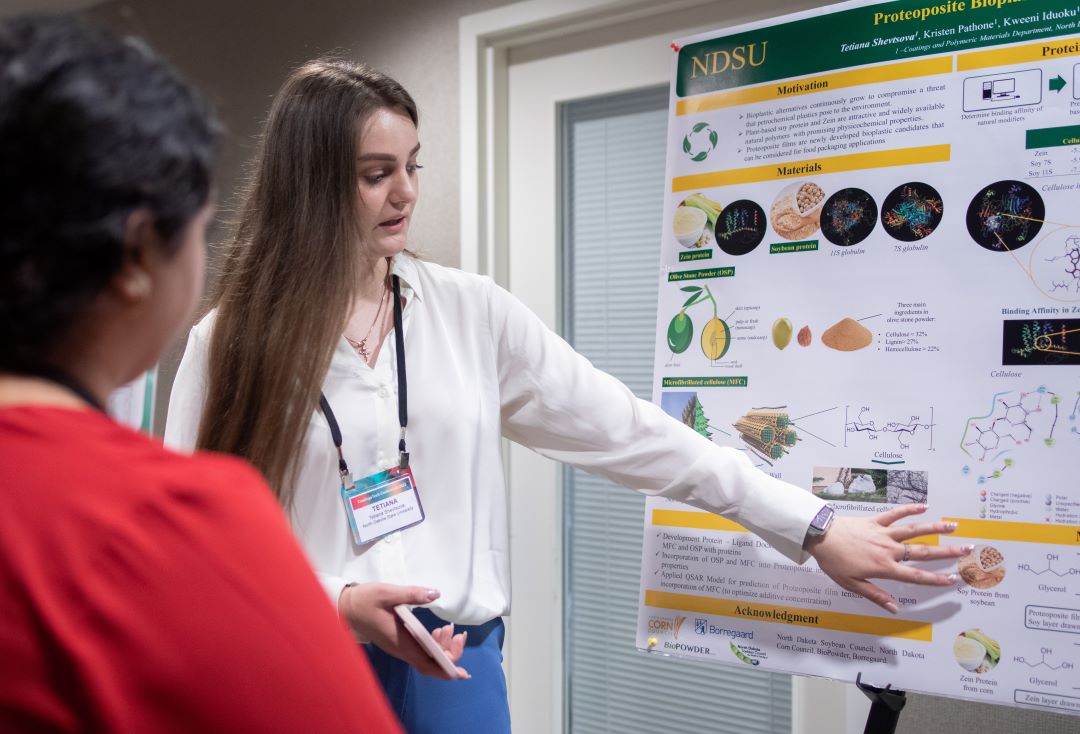 Conference's Third Day
The final day of the CoatingsTech Conference focused on drivers and activity in the Environmental, Health, Safety space that industry should consider for impact on business and compliance efforts. Experts from government and ACA addressed developments at federal agencies including EPA's New Chemical Review efforts under TSCA, policy proposals at OSHA, as well as regulatory activity affecting coatings at the state level, such as PFAS initiatives and Washington State activities around PCBs in Paints and Inks and Anti-Fouling coatings.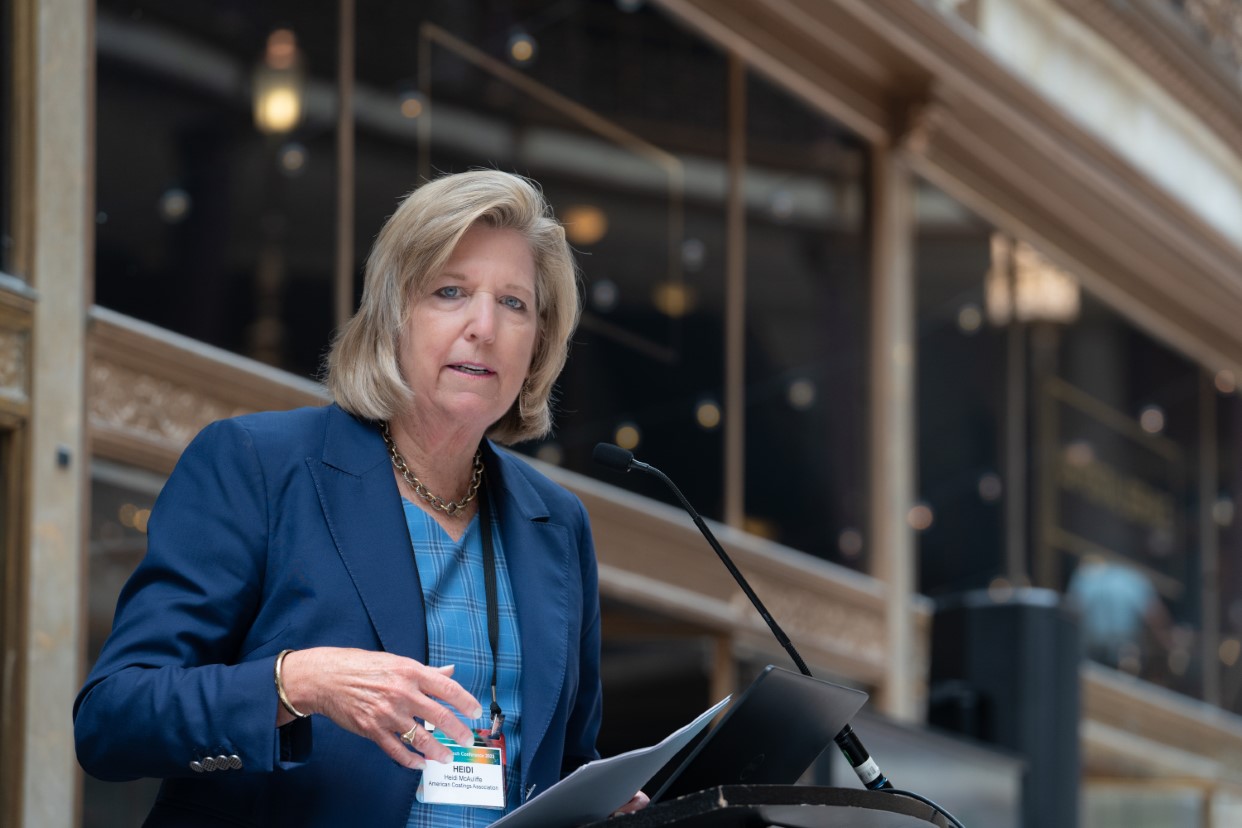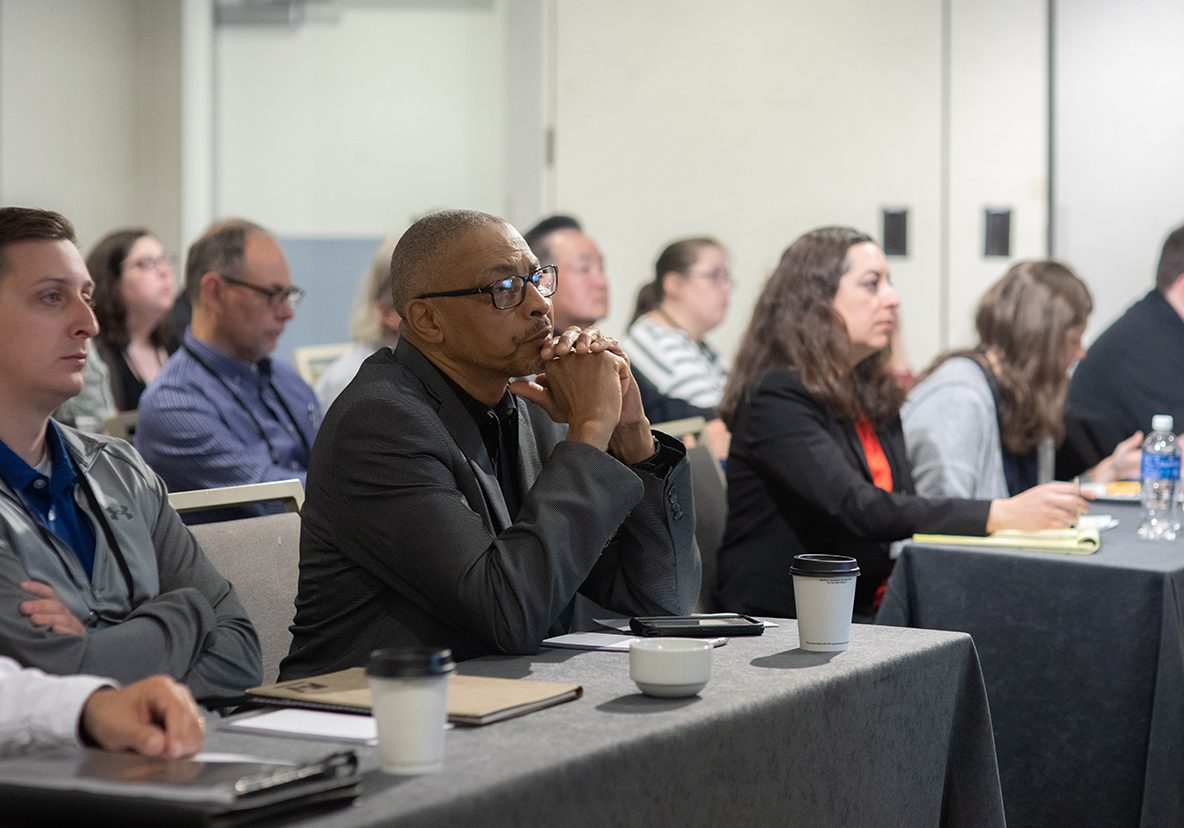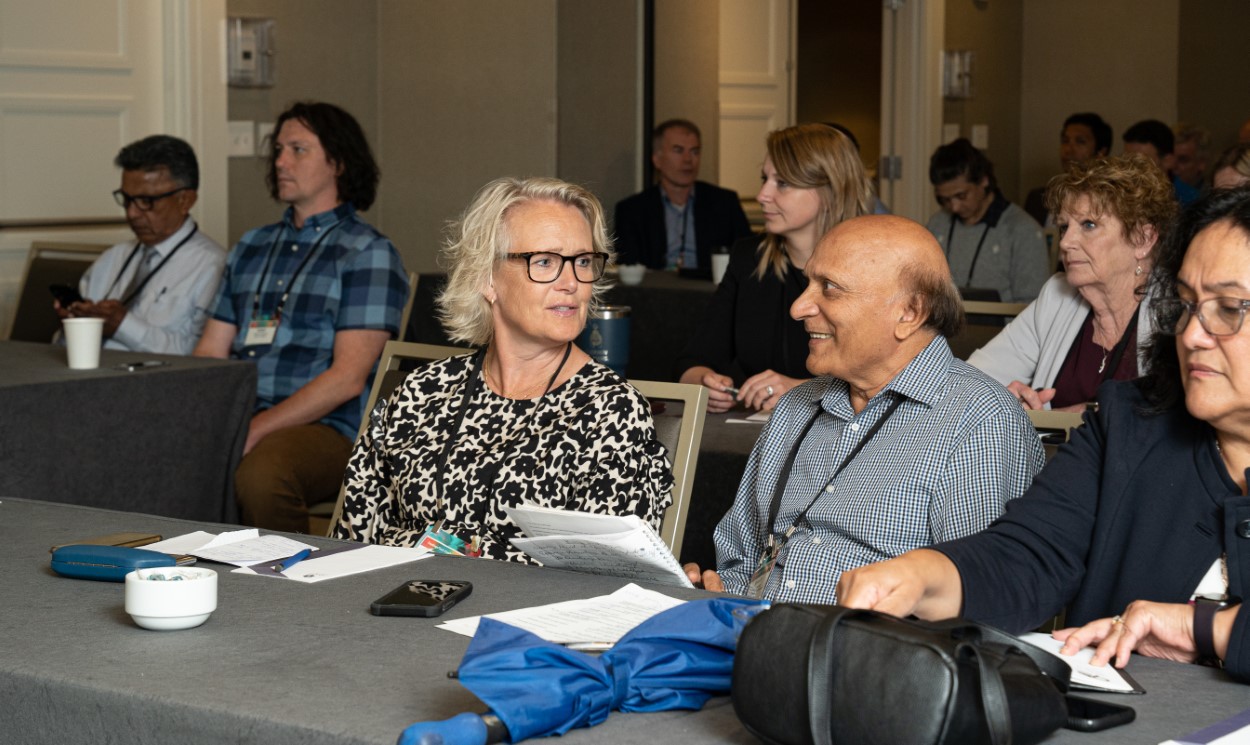 David F. Darling Prize
On the last day of the conference, ACA presented its inaugural David F. Darling Prize to Dr. Dane R. Jones, Professor and Associate Dean, Emeritus at California Polytechnic State University's Kenneth N. Edwards Western Coatings Technology Center in San Luis Obispo, Calif.
The David F. Darling Prize was established in memory of its namesake to recognize individuals who, through coatings science, technology, and research, demonstrate innovation in the areas of sustainability and environmental stewardship. David F. Darling was ACA's Vice President of Health, Safety, and Environmental Affairs, who passed away on Jan. 30, 2022. A staunch and effective advocate for ACA and the industry for 25 years, his expertise and contributions to the coatings industry extended into the Sustainability sphere and the related area of Product Stewardship, where he developed a wide network of professionals with the goal of creating scientifically informed solutions for the coatings industry.
Dr. Jones shares the same passion for sustainability in the paint and coatings as the late David Darling, and his expertise and contributions have been exponential for industry advancements in this area. His research and work has played a key role in the quantification, rationalization, and realization of air pollution reduction efforts, and have provided valuable tools for industry's continuing commitment to create a more sustainable future.
Dr. Jones' accomplishments include inventing new and accurate volatile organic compounds (VOC) analysis methods for coatings and chemicals, and developing ASTM methods for VOC analysis of Architectural Coatings. These methods are now widely used as a global industry standard. As part of this seminal work, he directed several California Air Resources Board and U.S. Environmental Protection Agency EPA funded VOC research initiatives, including the following:
VOC analysis of aerosol coatings
Development of solvent database
Relationship of hiding and VOC in coatings
Throughout his decades'-long career, Dr. Jones has shared his expertise with industry, collaborating closely with ACA and many North American and global technical industry organizations. He was an active participant in the development of the national standard for recycled paint products for the ACA and its industry. He also consults in VOC analysis for global coatings and raw materials manufacturers to find sustainable solutions.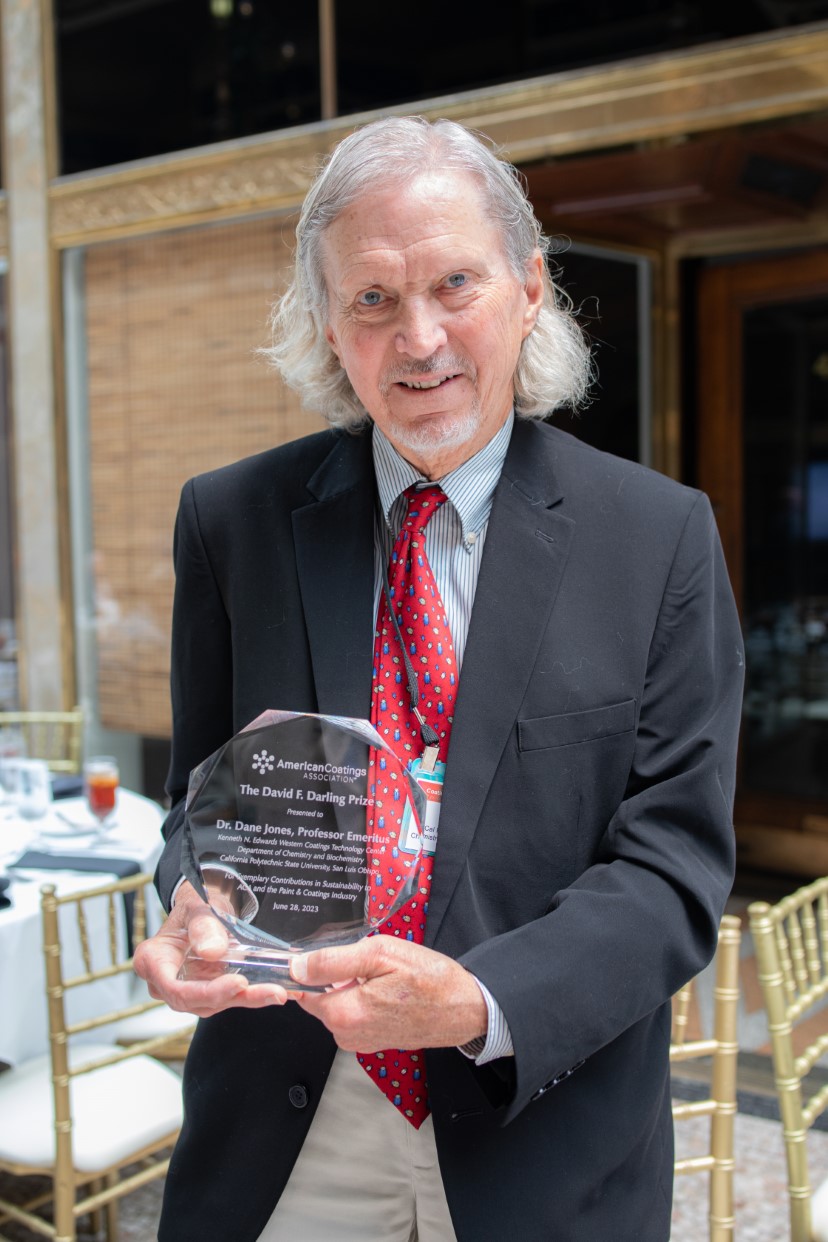 THANK YOU TO OUR SPONSORS