Pre-Conference Short Courses
Prior to conference kick-off, on the morning of April 8, ACA hosted a series of specially designed short courses addressing both the fundamentals and emerging developments in coatings technology. These included: "Bio-based Materials for Coatings: An Expanded View," "Sustainability and Coatings: Technology Accomplishments and Accounting,""Basics of Formulation: A Focused Overview," and "Pigments for Coatings: Traditional and Enhanced Functionality."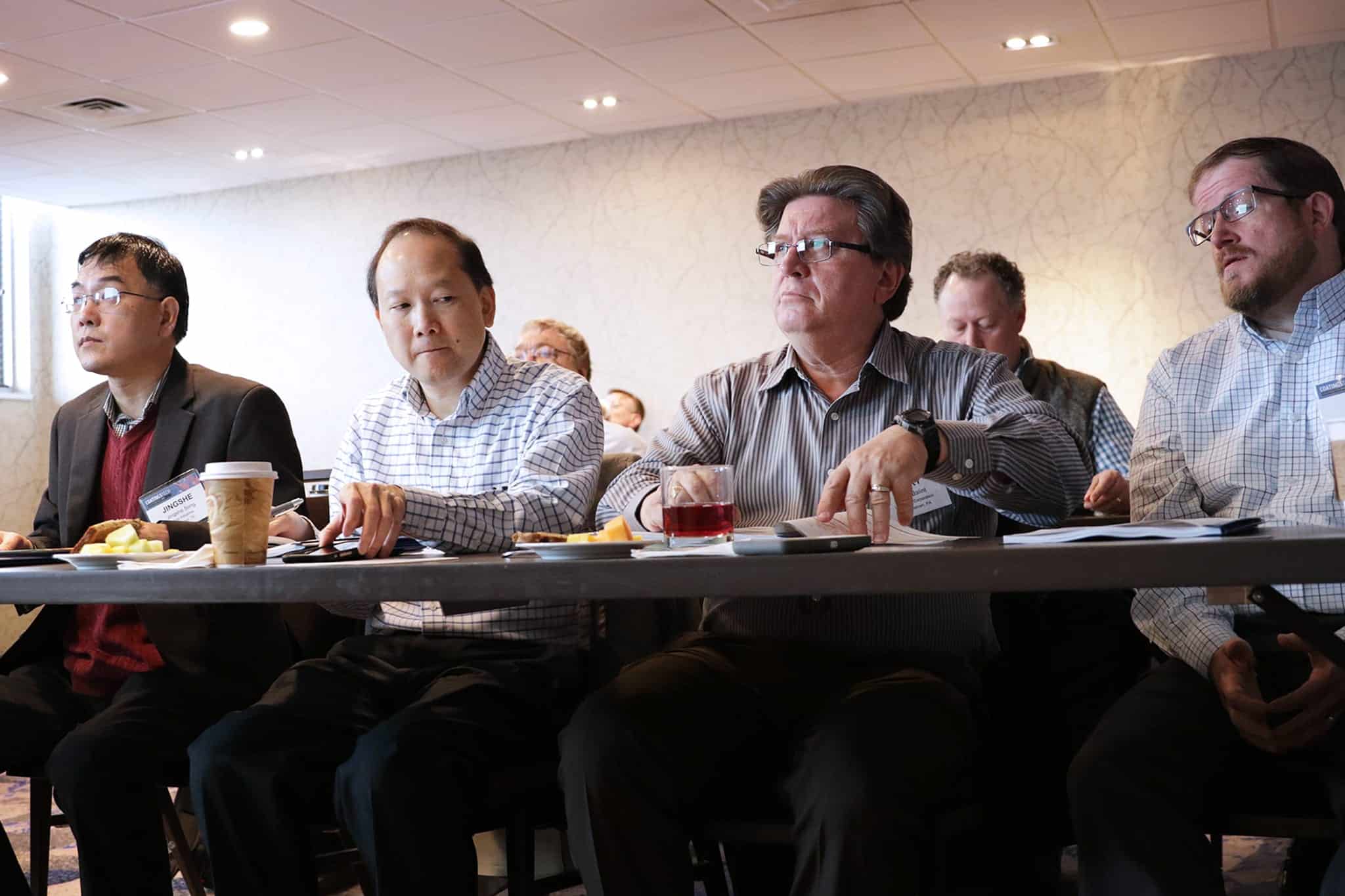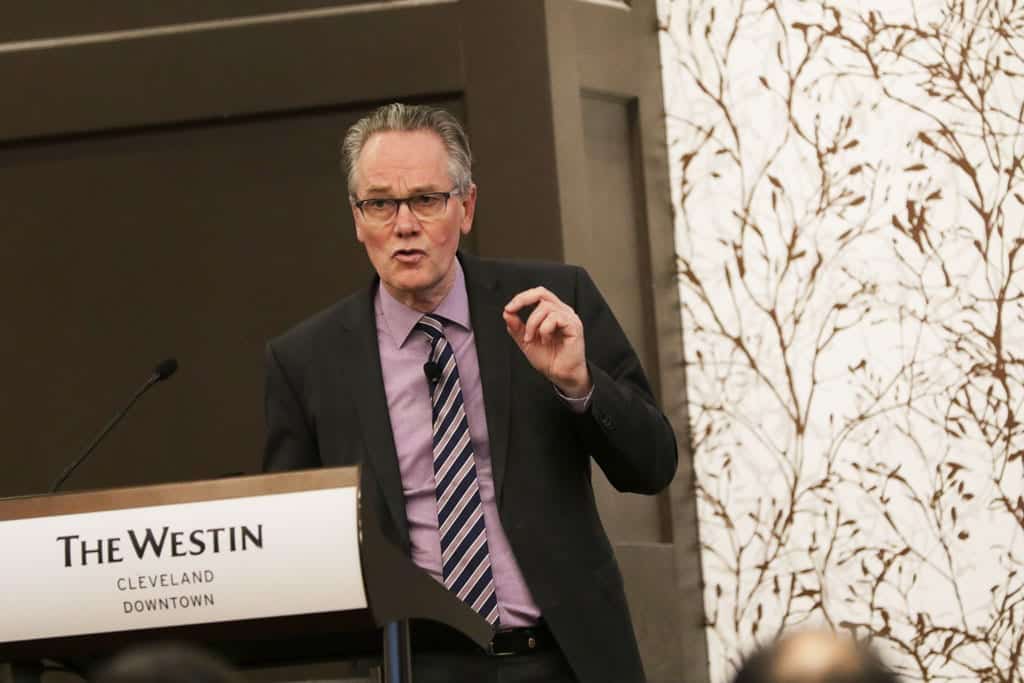 Keynote Address
Dr. Klaas Kruithof, Chief Technology Officer of AkzoNobel Paints & Coatings, provided the 2019 CoatingsTech Conference keynote address, in which he highlighted several new developments in coatings technology that help the industry tackle today's environmental concerns. Dr. Kruithof explored how the paint and coatings industry can help safeguard our planet for the future, beyond generations.
Read More…
According to Dr. Kruithof, environmental challenges offer unique opportunities for innovation and help develop industry business – for example, by incorporating recycled and/or bio-based materials in products. Specifically, Dr. Kruithof addressed how new networks and unusual cross-industry connections can be used for progress. In addition, he noted that digital technology, such as Big Data analysis and artificial intelligence, can help the industry develop new colors more effectively; and regulatory demands and market challenges can help create customer solutions and new revenue streams. "The digitization of our industry has dramatically changed almost every aspect of the coatings industry, bringing it far beyond our wildest imagination," he said.
Technical Conference
Following the keynote address, the event's technical conference opened with a two-day, multi-track concurrent format. Attendees customized their conference schedules and experiences, with some 40 technical sessions to choose from, covering seven topic areas: • Additives & Materials • Novel Chemistries & Systems • Test Methods • Bio-based & Renewable Feedstocks • Polyurethanes • Nanotechnologies • Production & Product Performance • Command, Control & Compliance.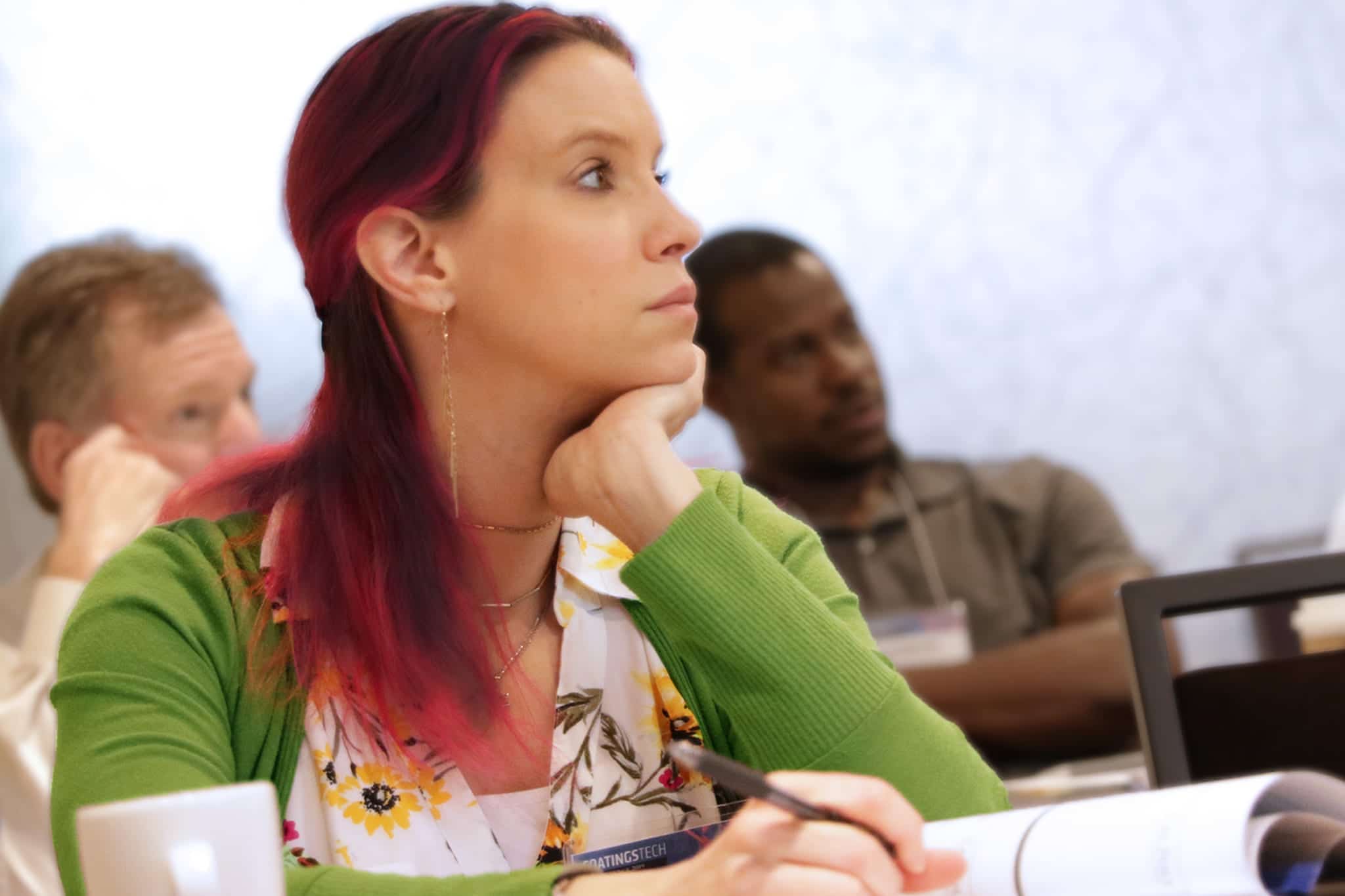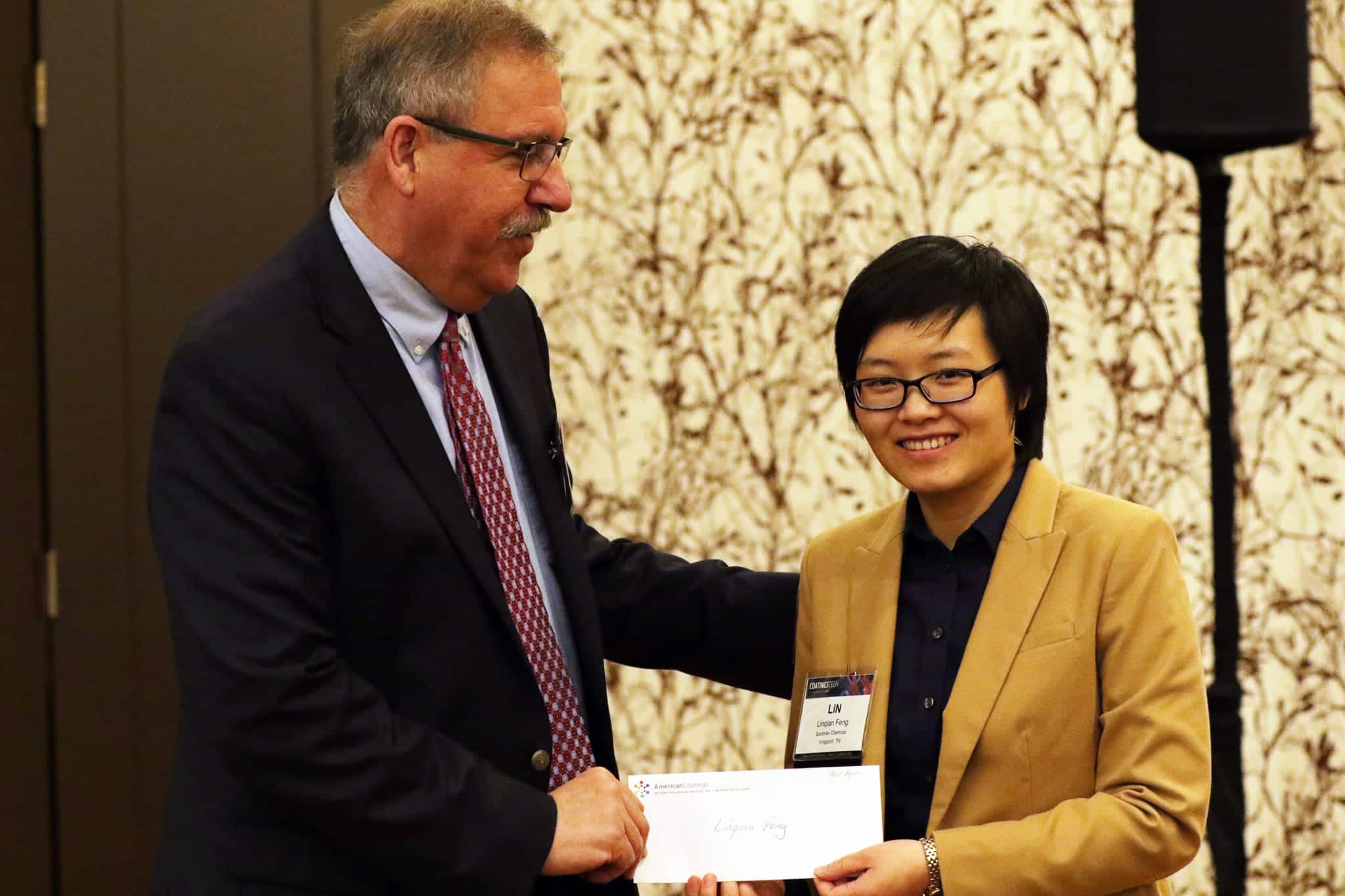 CoatingsTech Best Paper Award
The CoatingsTech Best Paper Award was presented to Dr. Linqian Feng, senior scientist for Eastman Chemical Company's Coatings Application Research Group, for her paper titled, "From Fundamentals to Applications: Understanding BPA-Non-Intent Resin Technology in Food Contact Metal Packaging Coatings." Feng explained that consumer and regulatory forces have driven the replacement of bisphenol-A (BPA)-based materials in food contact metal packaging coatings. Her paper addressed how Eastman applied a suite of methods and analysis techniques for a resin development strategy for novel non-BPA resins in metal packaging coating applications. The CoatingsTech Best Paper Award was accompanied by a cash prize.
Student Poster Awards
Closing the first day of the technical conference, the Student Poster Session provided a forum for students involved in coatings research. This poster competition offered a non-commercial arena for new ideas and techniques, and a showcase for preliminary results related to chemistry, engineering, human relationship, or other discipline fundamental to paint, coatings, varnish, lacquer, or related protective and decorative coatings. This was a breakthrough opportunity for young people pursuing industry study.
First Place
Haoran Wang, of the University of Akron, received the first-place Student Poster Award for his poster, "Synthesis and Application of Modified Cardanol as Bio-Based Reactive Diluents for Alkyd Coating."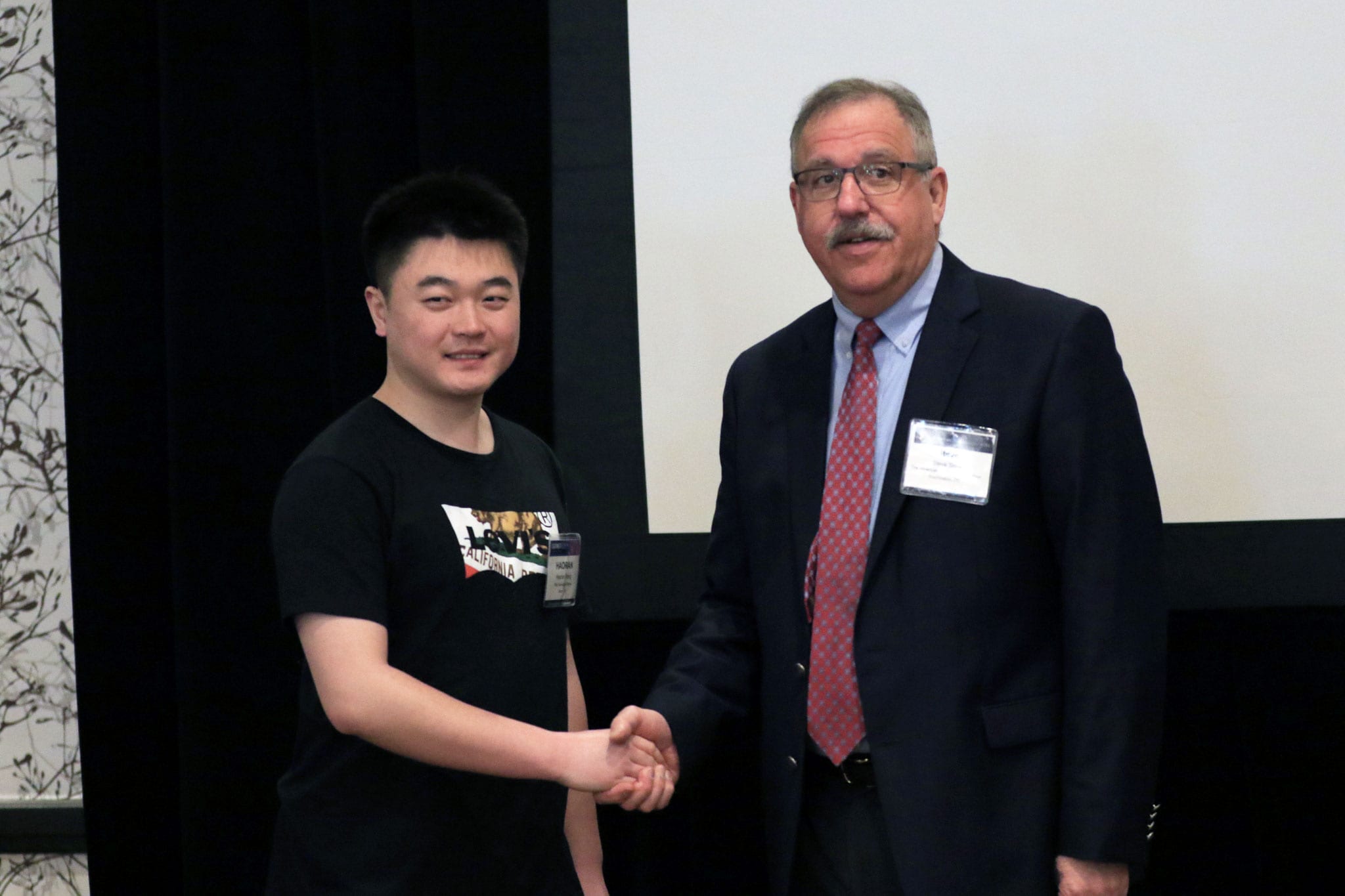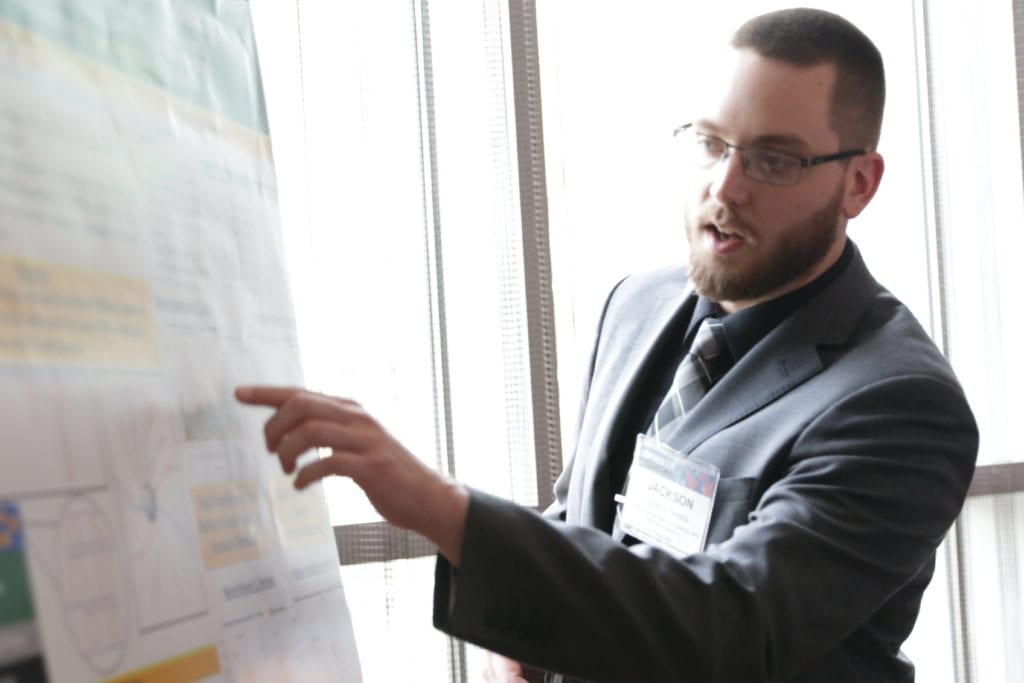 Second Place
Jackson Benda, of North Dakota State University,received the second-place Student Poster Award for his poster, "Effect of Surface Modifying Amphiphilic Additives (SMAAs) on Siloxane-Polyurethane (SiPU) Fouling-Release Coatings."
Joseph J. Mattiello Lecture Award
The Joseph J. Mattiello Lecture Award was presented to Dr. Michael Diebold, who delivered the conference's Mattiello Lecture. Diebold, technical fellow, R&D, at Chemours Company, delivered a lecture titled, "Optimizing the Benefits of TiO2 in Paints." Diebold was selected through a peer nomination process for the award and lecture recognizing outstanding contributions to science, technology, and/or engineering related to the coatings industry.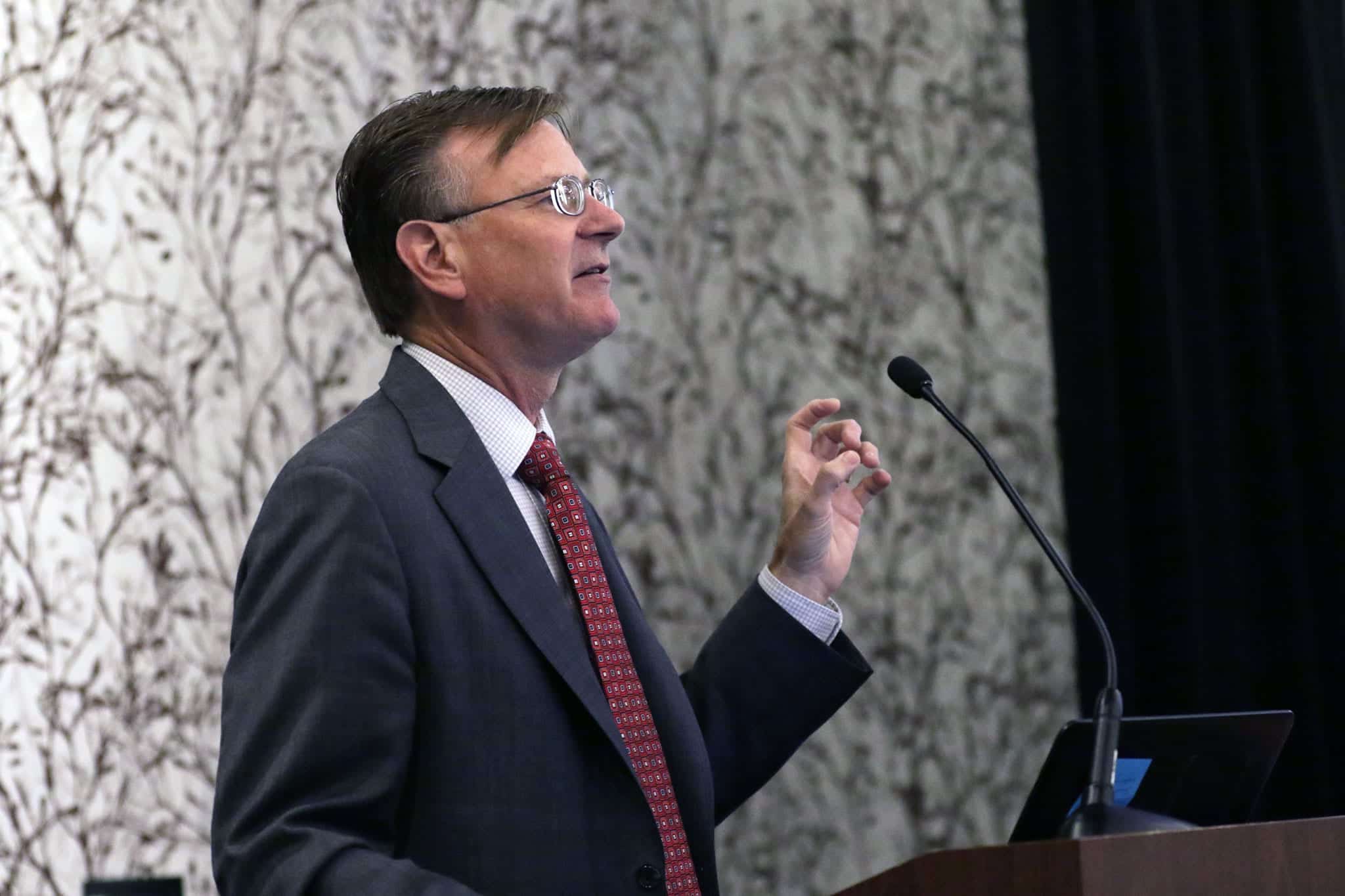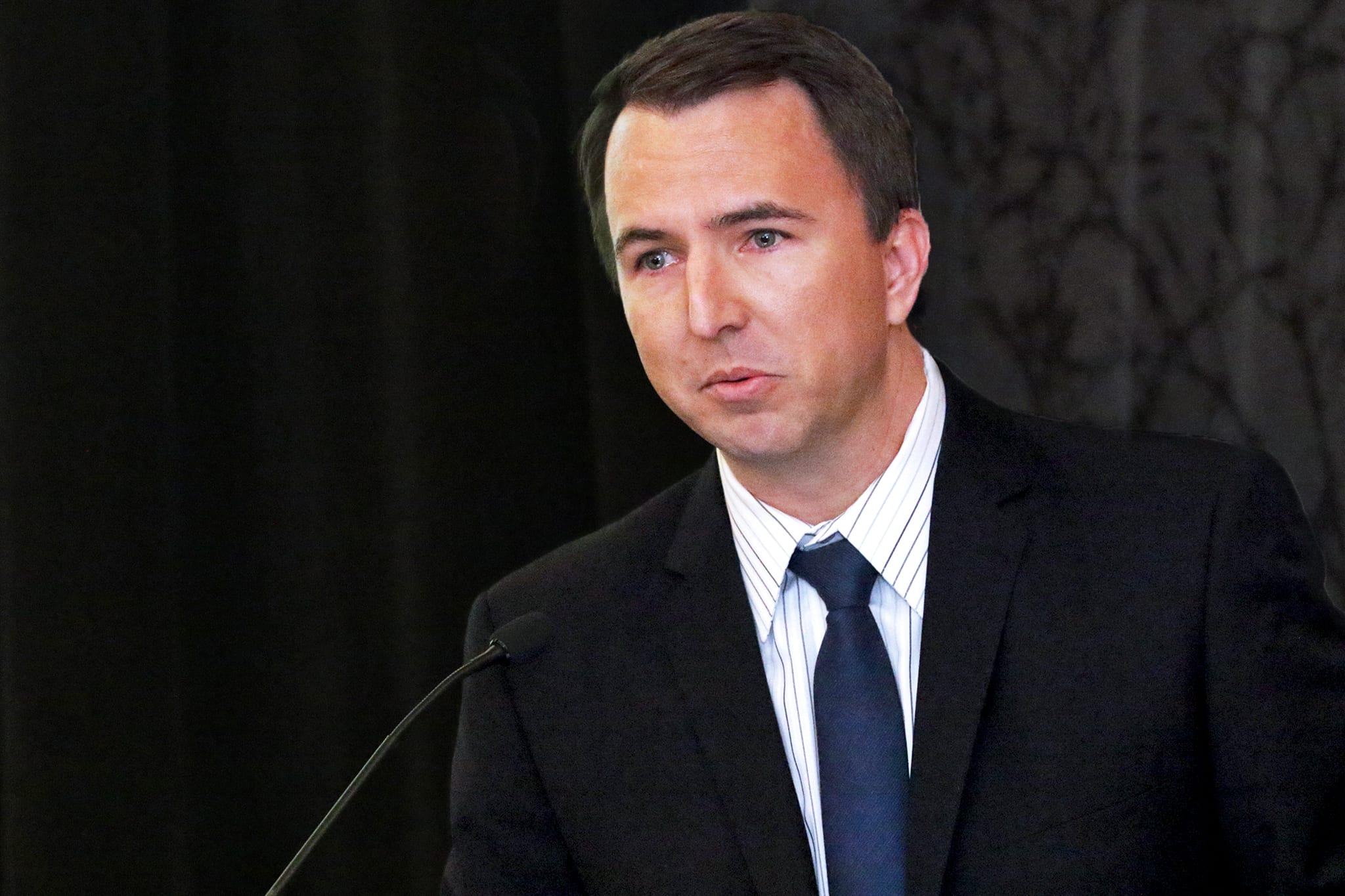 Regulatory & Sustainability Session
The 2019 CoatingsTech Conference concluded with a full-day special session exploring the coatings industry's role in meeting regulatory and sustainability challenges that support end users. The day's keynote speaker, Brad Parrack, is a principal air quality chemist for California's South Coast Air Quality Management District's (SCAQMD) Source Testing and Compliance Laboratory. He addressed the air district's activities for several regulatory initiatives, including Test Method 313; exempt compounds; exclusion pathway; and roundrobin.
Complementing the Conference's Technical Focus
Ten other speakers included leaders from regulatory agencies, coatings industry compliance experts, and staff from ACA's Government Affairs and Environmental Health and Safety divisions. They addressed topics ranging from state VOC regulations, to details of the ongoing regulatory implementation process of the updated federal Toxic Substances Control Act.
The Regulatory & Sustainability Session was offered as part of the overall CoatingsTech Conference, but single-day attendance was also an option. Approximately 130 people attended this groundbreaking session.