2021 CoatingsTech Conference
June 28 – 29, 2021


Wyndham Grand Pittsburgh Downtown | Pittsburgh, PA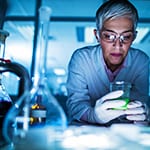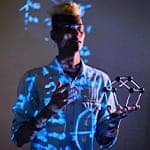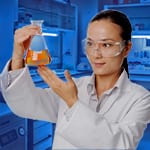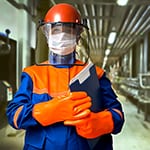 This meeting will be conducted with strict health and safety measures in place,
in accordance with local and CDC guidelines and the Wyndham Grand
Pittsburgh Downtown's COVID-19 standards.
Essential Coatings Technology: Supporting Tomorrow's Sustainable Development Challenges Today
Through a series of specialized lectures from notable industry experts and focused technical sessions, ACA's 2021 CoatingsTech Conference offers an unprecedented opportunity for all levels of coatings professionals to participate and learn from each other. Embracing the theme, "Essential Coatings Technology: Supporting Tomorrow's Sustainable Development Challenges Today," the 2021 conference will feature the latest science and technology developments, including advance notice on technology-forcing factors to help industry set a sustainable trajectory for meeting future market challenges.
Concurrent Short Courses
MONDAY, JUNE 28 | 9:00 am – 11:30 am
This series of three specially designed short courses will focus on the fundamentals and emerging developments in coatings technology, and will be held concurrently. NOTE: These short courses will be held prior to the conference opening, and are not included in the conference registration fee.
Smart & Multi-Functional Coatings
Jamil Baghdachi
Professor of Polymers and Coatings
Eastern Michigan University Coatings Research Institute
This short course will provide insight on bringing research to market, highlighting the tools and technology used to identify functional needs and apply coatings science to address them. From self-cleaning and direct-resistant technology, to superhydrophobic and ice-phobic films, this course will explore the basic research and high throughput assessment tools that assist in breakthroughs.
Coatings "101": An Introduction
Ray Fernando
Arthur C. Edward Chair in Coatings Technology and Ecology
California Polytechnic State University
Designed for new coatings technology professionals to provide an introduction to a broad range of practical coatings science for all product categories. Led by notable scientists from industry and academia, short course will advance application of knowledge on research, development, and innovation challenges.
Radiation-cured Coatings
Michael Dvorchak
Dvorchak Enterprises, LLC, Sponsored by RADTECH
This course will highlight the fundamental principles of free radical chemistry as it centers around 100% solids, UV-cure Aromatic/Aliphatic Polyurethane, Epoxy, Polyester, Polyether oligomers and their use with monomeric acrylates in combination with specific photoinitiators. The short course will focus on how these UV coatings are formulated and used/applied in new and emerging markets, and examine some of the newest innovations that offer significant advances for green coatings technologies.
Kurt Olson is associate director for the Center for Macromolecular Engineering at Carnegie Mellon University
A leading industrial scientist who has contributed to many discoveries in coatings technology, Olson spent his entire career at the research labs of PPG industries near Pittsburgh, Pa. He held various polymer synthesis and research management roles over his 38-year career, and he retired from PPG in 2019 as a corporate fellow.
He contributed to various technical advances in coatings technology including scratch resistant automotive clearcoats, water borne coatings, and powder coatings. Kurt has also made contributions to such diverse technologies as titanium dioxide supply chain development, electrodeposition, photoresists, and resin and coating manufacturing. He helped incubate ideas such as battery coatings, additive manufacturing, coatings for pipe infrastructure refurbishment, and various uses for PPG produced graphene.
He is an inventor on 68 issued US patents, with 12 patents pending. Awards include two R&D 100 awards, a PACE award, a Carnegie science award, and a Pittsburgh Award. He was elected to PPG's "collegium" (the highest honor bestowed on PPG technical associates).
A native of Pennsylvania, Olson earned a bachelor's degree in chemistry from Ursinus College in Collegeville, Pa., in 1976 and a doctorate in organic chemistry from the University of Florida in Gainesville in 1981.
Wenjun Wu is research fellow and global waterborne innovation leader at Arkema Coating Resins. In her 26 years of industrial experience, she has developed numerous technology platforms and successfully commercialized over 20 new binders and additives for applications in coatings, personal care, and aircraft anti-icing fluids.
Wu is a certified Six Sigma Black Belt. She has been recognized by prestigious industry awards including Society of Cosmetic Chemists Award, the Roon Foundation Award, American Coatings Best Paper Award, Siltech Best Innovative Paper Award, and the 2019 European Coatings Award. She has also earned 39 internal awards, including two best paper awards and two technology center awards from The Dow Chemical Company and two time Arkema CEO Performance awards.
Wu received her Ph.D. from University of Southern California in 1995.

THANK YOU TO OUR SPONSORS



Sponsorship
ACA's 2021 CoatingsTech Conference offers myriad sponsorship opportunities for your company to maximize its exposure before industry's leaders. If you are interested in learning more about sponsorship opportunities, please contact ACA's Dorothy Brawner.
Click to view three (3) categories
$1,500| BRONZE SPONSORSHIP will entitle you to:
– Listing in onsite program materials
– Signage at event
$3,000 | SILVER SPONSORSHIP will entitle you to the above +
– Company logo on main CoatingsTech Conference page
– (1) complimentary registration to attend 1 short course
$5,000 | GOLD SPONSORSHIP will entitle you to the above +
– Embedded video ad on CoatingsTech Conference registration page
– (1) complimentary registration to attend full conference
Sponsorship Opportunities
Click to view varied opportunities
$5,000 | Meeting Room WiFi
$3,000 | Personal Protective Equipment
MONDAY, JUNE 28
$3,000 | Short Course Luncheon
RadTech | AM Refreshment Break
$3,000 | Welcome/Keynote Address
$1,500 | Session 1: Novel Applications   
Alberdingk Boley | PM Refreshment Break
$5,000 | Networking Reception
TUESDAY, JUNE 29
$5,000 | Continental Breakfast
$3,000 | Mattiello Award Lecture
$1,500 | Session 3:  Bio-Based Materials                              
$1,500 | Session 4: Resin Technology I
$1,500 | AM Refreshment Break
$1,500 | PM Refreshment Break
$5,000 | Conference Luncheon
$1,500 | Session 5: Resin Technology II
$1,500 | Session 6:  Industry Innovations
Conference Program
Scott Braithwaite
Director of Product Stewardship, Science & Technology
sbraithwaite@paint.org
202-805-4907