ACA Industry Awards Dinner
April 4, 2022 | Indianapolis Marriott Downtown
Indianapolis, IN
PRESENTATION OF AWARDS
The American Coatings Association (ACA) recognized industry members with awards presented during ACA's Awards Reception & Dinner, which was held prior to the American Coatings Show in Indianapolis.
Learn more about the Awards and recipients below by clicking the '+' sign.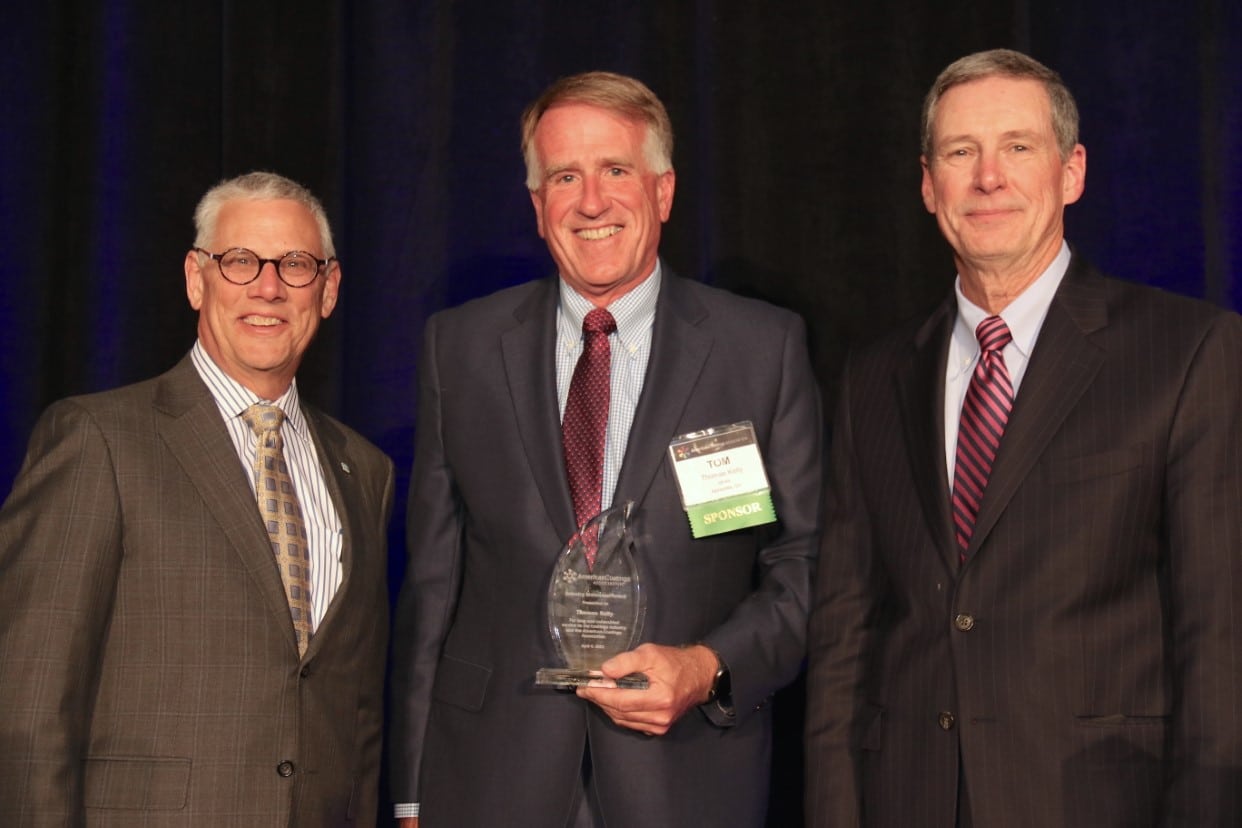 tom kelly (Worpress)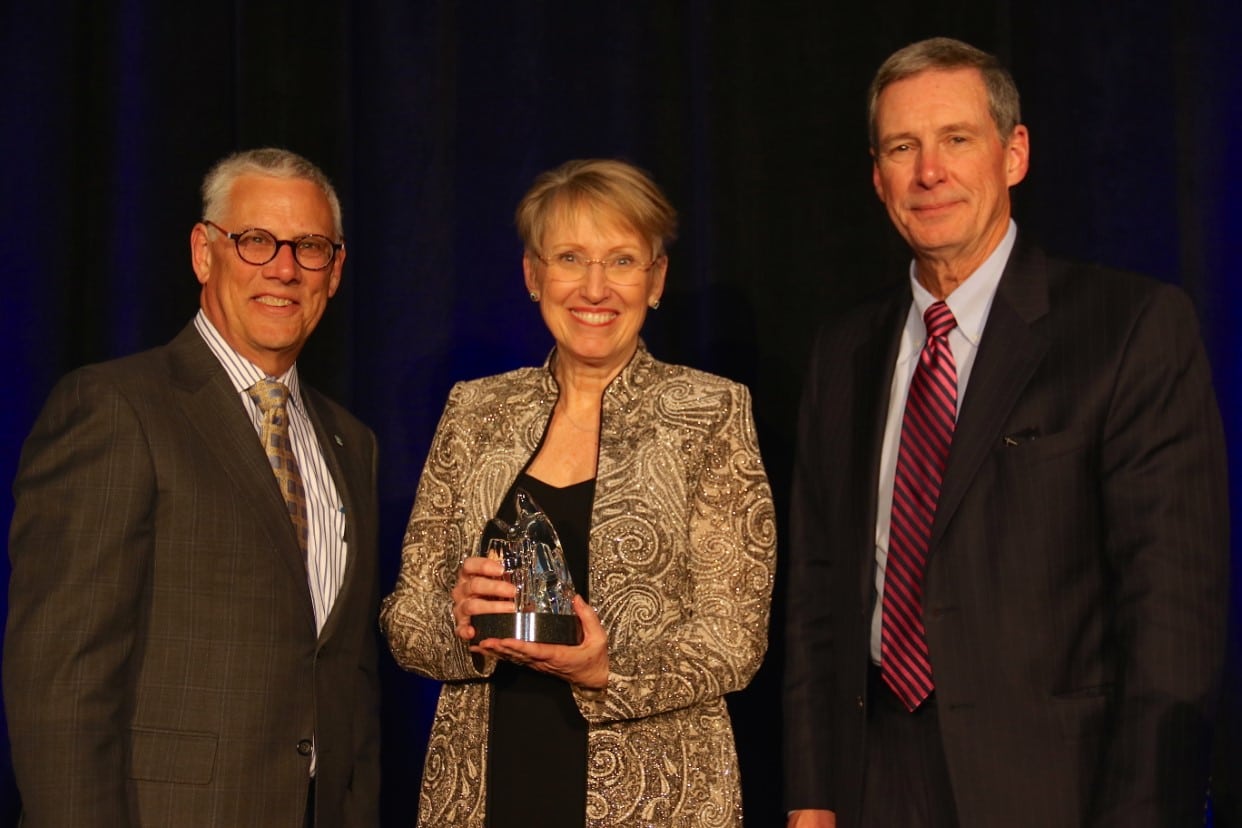 sandy berg (Worpress)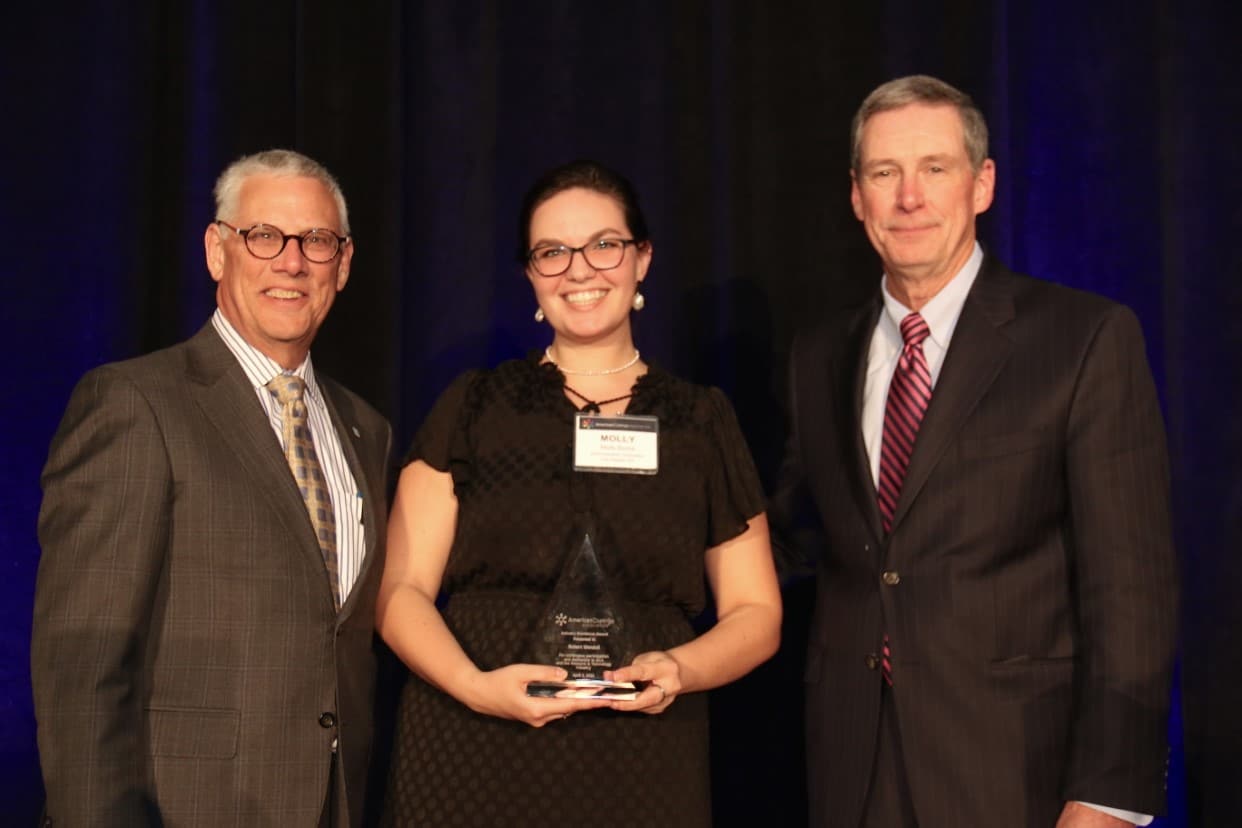 molly-burns (Worpress)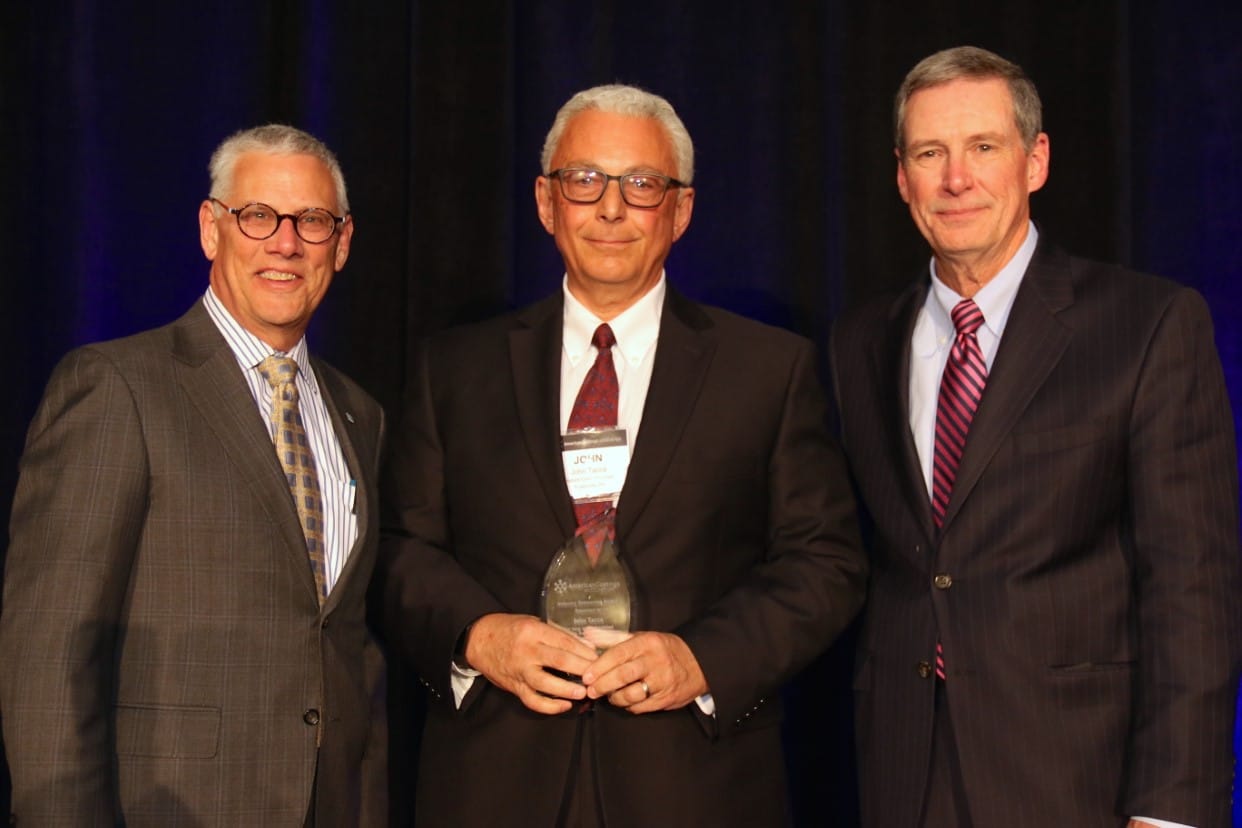 john tacca (Worpress)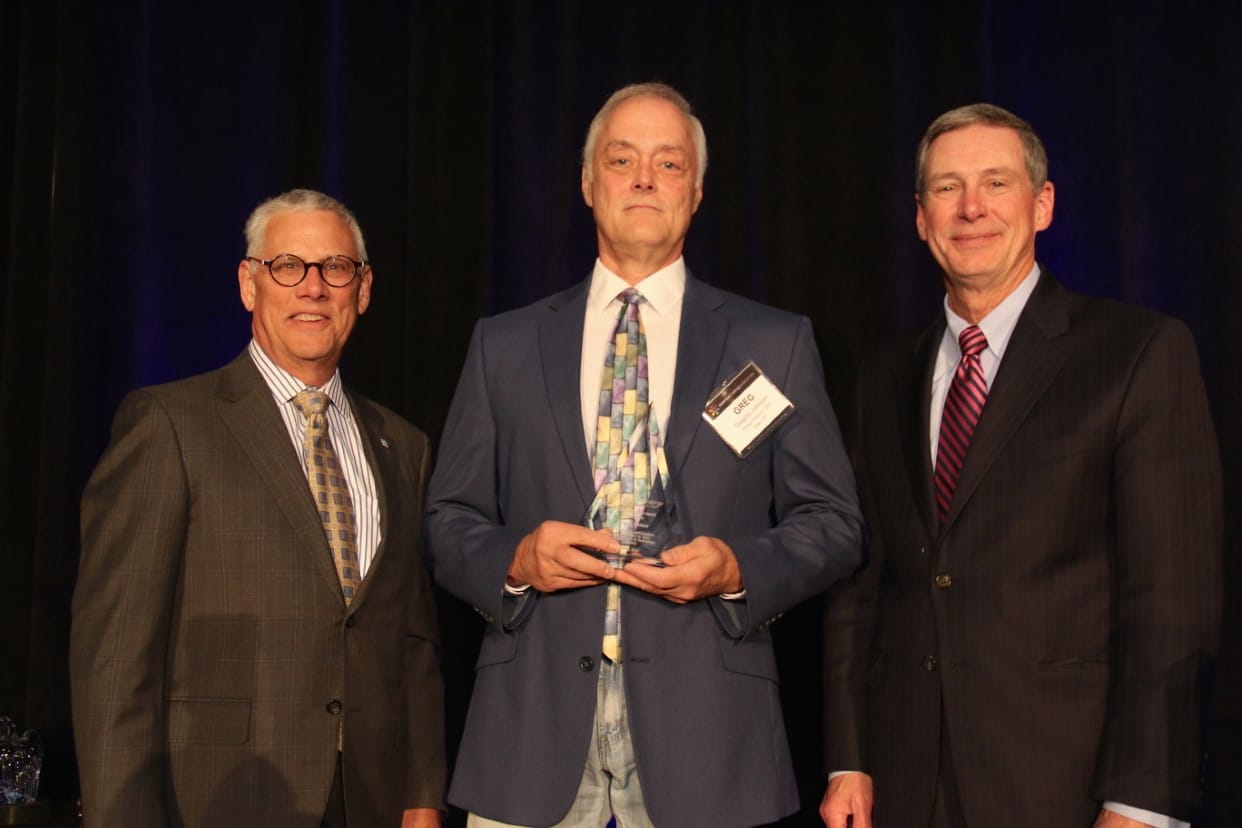 greg-johnson (Worpress)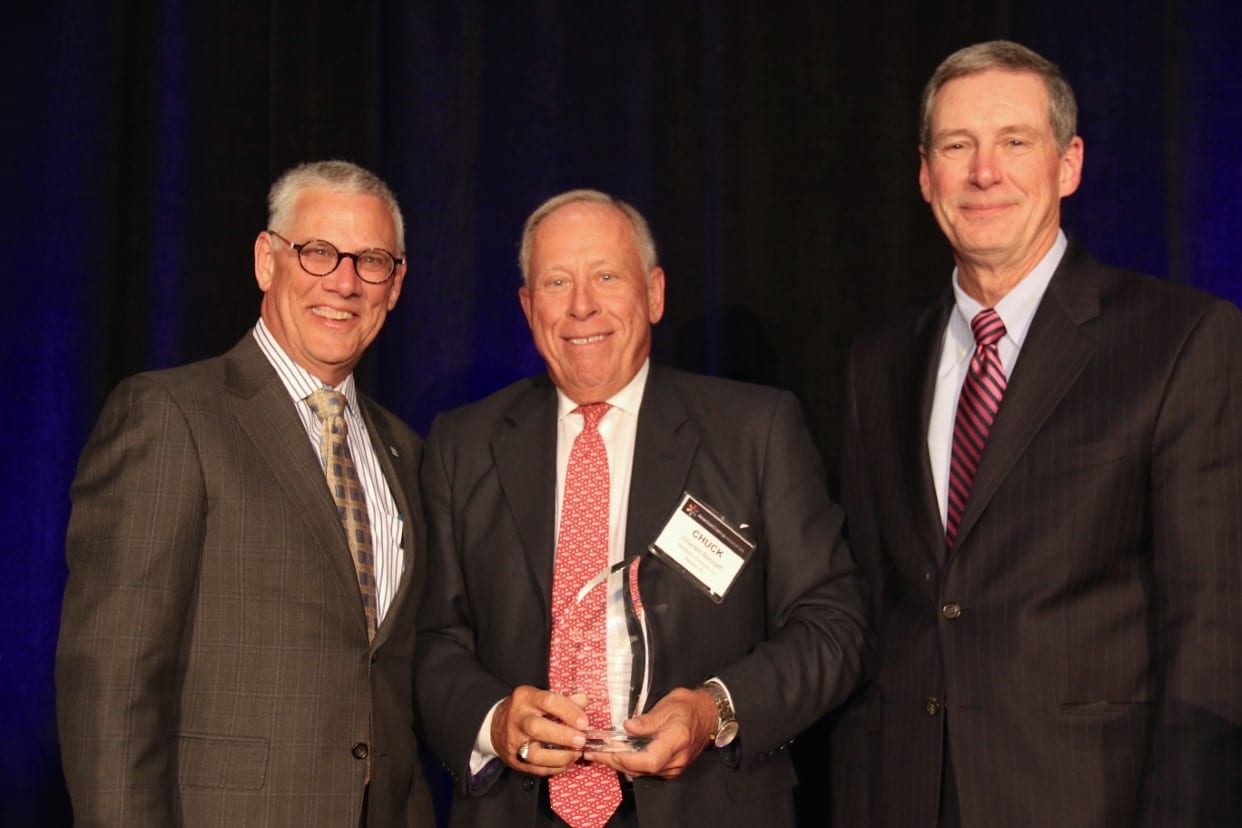 chuck bennett (Worpress)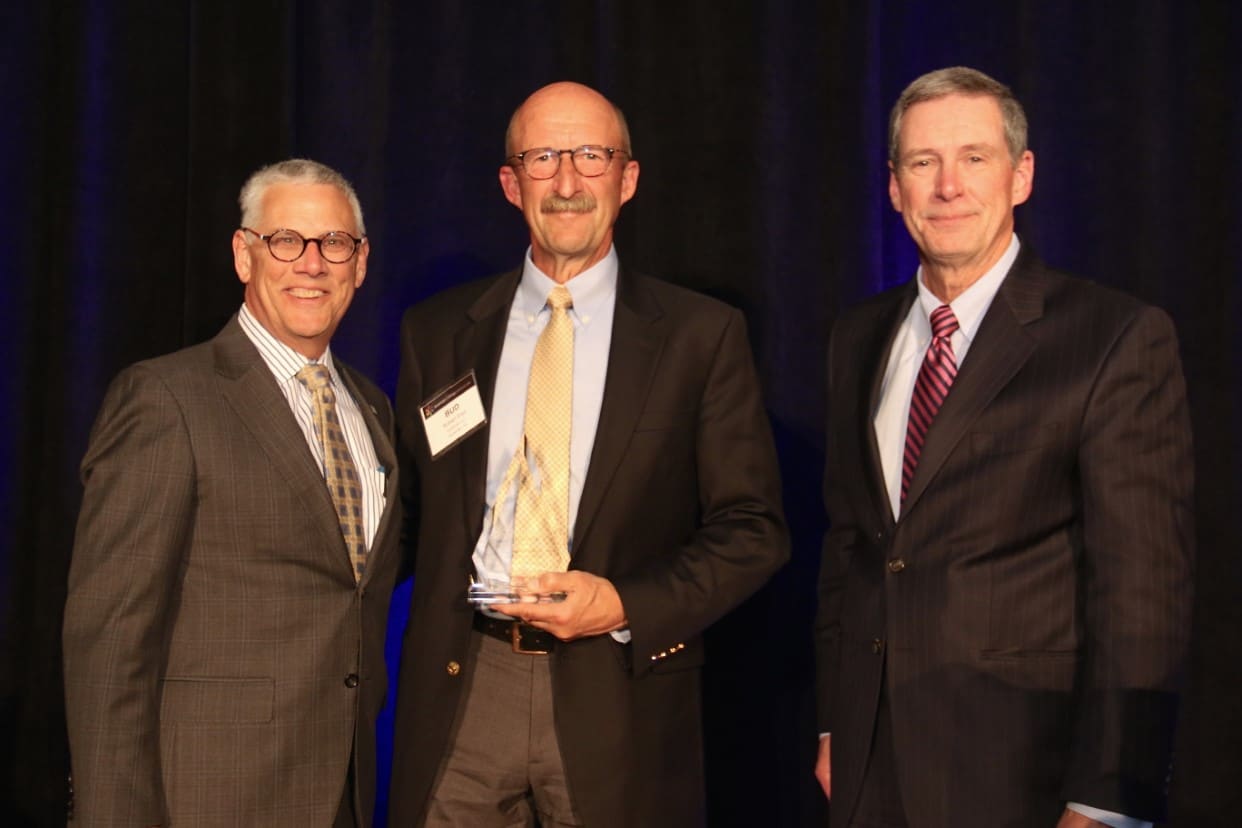 Bud-equi (Worpress)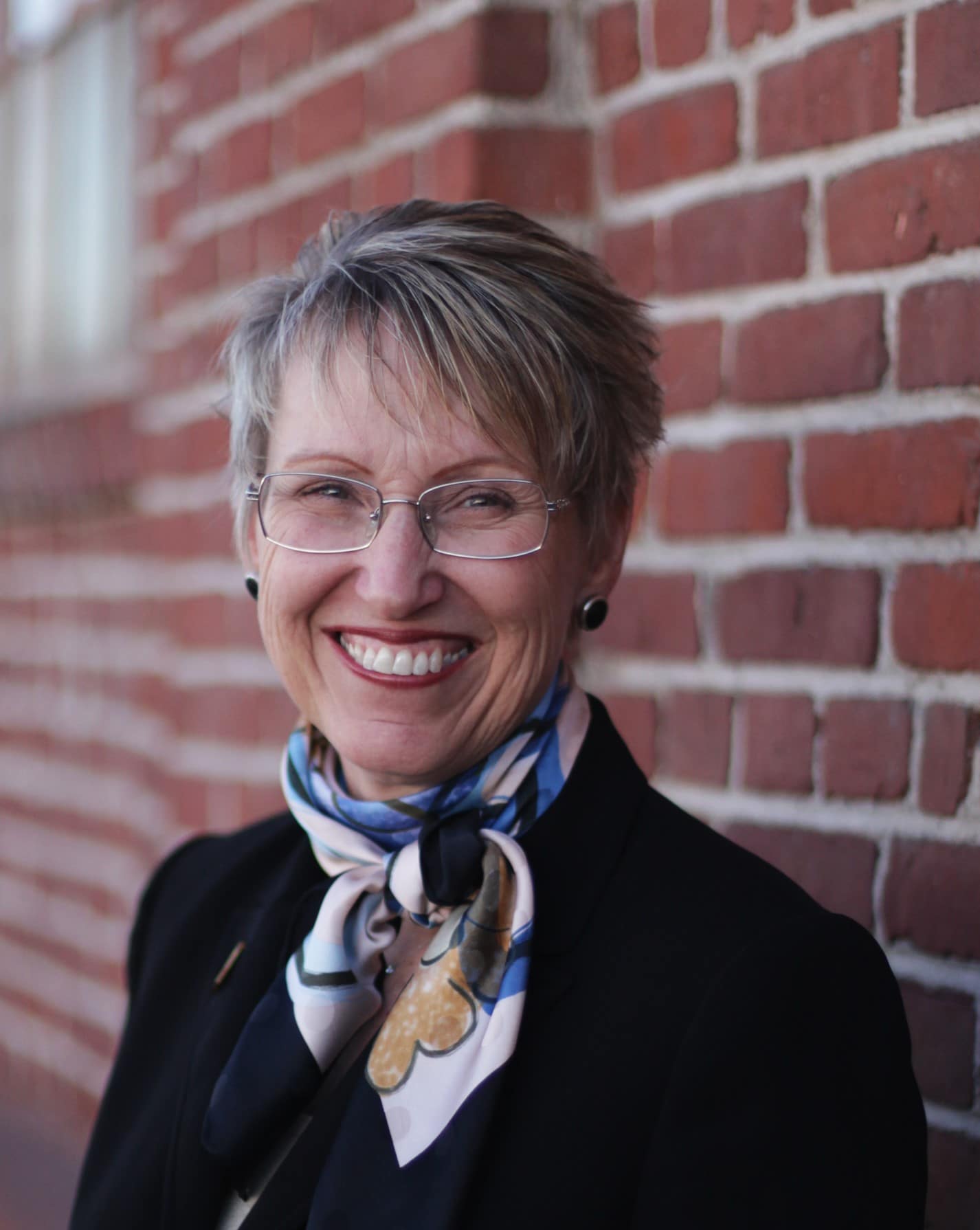 Heckel Award
ACA presented Sandra Berg, chairman and CEO of Pacific Resource Recovery Services, with the George Baugh Heckel Award – the association's highest honor. Berg was recognized for her leadership efforts on behalf of the association and the industry. A former ACA chairman, vice chairman, member of the Board of Directors and Executive Committee, Berg's tenure as ACA chairman, from 2014-2016, marked a period of notable milestones and growth for the association: Berg was the first woman to serve in this role. Under her leadership, ACA succeeded in establishing the industry's landmark paint stewardship program, PaintCare, in Colorado, Maine, and the District of Columbia.
Read More…
​Additionally, during her tenure at ACA's helm, the association undertook an evaluation of its mission and organizational structure. As a result of that effort, ACA revised its mission to include declarations about PaintCare and a commitment to Sustainability; and the association's longstanding committee structure was reconfigured to better align with ACA's directional focus. Berg's tenure also saw the issuance of ACA's initial Product Category Rule (PCR) for Architectural Coatings. The PCR created a framework by which industry could assess the environmental life-cycle impacts of architectural coatings to publish Environmental Product Declarations, if they chose.
In addition to leading the association, Berg served for many years on ACA's Budget & Finance, Bylaws, and Nominating Committees, and chaired the association's Coatings Care and Industrial Coatings Committees. She was also the founding chair of the California Paint & Coatings Association and served as its president for several years.
Berg joined her family business, Ellis Paint Company, in 1977, and held varied management roles before becoming president of Ellis Paint and the other Berg family company, Pacific Resource Recovery Services, in 1992. In 1995 she took on the CEO role for both companies. She grew her family companies and their operations for some 40 years, and in 2017, oversaw acquisition of Ellis Paint Company by Axalta Specialty Coatings.
Berg is a board member of the California Air Resources Board (CARB), a role she has served since her initial appointment in 2004 by Gov. Arnold Schwarzenegger. She was re-appointed to the board by Gov. Jerry Brown in 2011, and in 2015, she was elected by CARB to serve as its vice chair. CARB is California's lead air quality agency, responsible for protecting public health by reducing air pollution. In this role she has chaired several committees overseeing a billion dollars of public incentive funding and facilitated key policy implementation groups, emphasizing the need to protect public health and the environment while simultaneously keeping business strong.
In addition to her service with CARB, ACA, and the coatings industry, Berg has a passion for youth and education. She is a past board member of the Hollenbeck Policy Activity League and was honored with the 2015 Pal of the Year Award. She served for 10 years on Rep. Roybal Allard's Congressional District Student Art Competition committee and chaired the committee for two terms. She is a trustee member of the Jack Corwin Family Foundation, and a past member of Young Presidents' Organization and C-200, a philanthropic organization of businesswoman.
ACA's award is named for George Baugh Heckel, a pioneer of the paint and coatings industry. An artist, poet, novelist, journalist, physician, and surgeon, Heckel devoted much of his life to promoting the interests of the coatings industry.
Award of Honor and Meritorious Service
The Award of Honor and Meritorious Service is a special, posthumous acknowledgement presented this year in recognition of David F. Darling's exemplary contributions to ACA and the paint and coatings industry. David F. Darling was vice president of Health, Safety, and Environmental Affairs at ACA, and a dear friend and colleague who passed away on January 30, 2022. A staunch and effective advocate for ACA and the industry, David's eagerness and warmth was always evident in his work, and he built a wide network of individuals and groups that collaborated with him to develop scientifically informed solutions for the coatings industry.
Read More…
David joined ACA in 1997 as a manager of environmental affairs with a BS and MS in Environmental Engineering from Syracuse University, and an initial focus on facility waste and pretreatment standards. Over his 25 years at ACA, his purview and portfolio grew, and he proudly represented the association and industry across many disciplinary boundaries. In that time, he took on the leadership mantle and served as the premier staff liaison on a vast range of ACA committees, working groups, and coalition efforts on myriad scientific and regulatory matters impacting industry. Chief among these were air quality matters, where David was a leader for industry on regulatory efforts related to VOC content in Architectural Coatings, Industrial Coatings, and Consumer Products. Here, and on emission matters related to Hazardous Air Pollutants, David was an internationally recognized subject matter expert, and he worked tirelessly to negotiate regulations that were less onerous and more palatable for industry. Through these efforts, David became well respected among industry members as well as the federal and state regulators with whom he engaged to press industry positions and data, particularly in California and the state's numerous local air districts.
His expertise and contributions to the coatings industry extended into the Sustainability sphere and the related area of Product Stewardship. Working with industry members, David addressed pressure early in the 2000s for industry to support post-consumer product waste management. Touting the longstanding industry position that paint is a "consumable" product not intended to become "waste," David promoted industry-supported research, including product hazard analysis and life-cycle assessments, which affirmed the environmental benefits of the now industry-wide strategy embodied in the environmentally trailblazing PaintCare program. He was also the driving force behind ACA's first three Sustainability Reports.
David brought his broad depth of industry knowledge to his role as World Coatings Council Secretariat. In that role, he connected ACA with its transcontinental associations to best represent the global interests of the paint and coatings industry. He also spearheaded ACA's 5-year old Member Webinar Series, bringing regular updates to ACA members on regulatory and market matters from industry, government, and scientific experts, enhancing ACA's member benefits with programming that was timely and compelling.
David's presence and contributions to ACA and industry leave an indelible mark.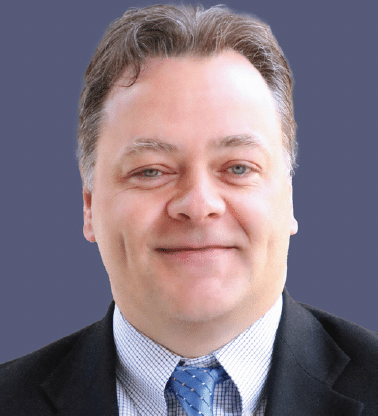 Industry Excellence Awards
The Industry Excellence Award is an honor that recognizes individuals who have given many years of service to the industry, during which they have served the association and industry through significant technical contributions and/or participation on ACA Issue Management Committees.
In addition, ACA also honored the following individuals with Industry Excellence Awards.
Mike Murphy
Mike Murphy, retired chief legal officer and longtime general counsel for Rust-Oleum Corporation, served the industry and association for over 40 years. At ACA, he was a member of the Environmental Management Committee from 2005 to 2016; the AIM VOC Committee from 2005 to 2018; and the Consumer Products Committee from 2005 to 2018. As general counsel for Rust-Oleum Corporation, prior to the acquisition by RPM and then returning to Rust-Oleum after the acquisition, he engaged in legislative and regulatory issues proactively. Murphy was responsible for leading the industry's initial challenges to the small container regulations in California's South Coast Air Quality Management District; the reactivity-based aerosol coatings regulation at California's Air Resources Board and U.S. EPA; and galvanizing the aerosol industry to defend against city ordinances to restrict the sale of aerosol coatings. He served as a member of the Graffiti Resources Council in several roles and chaired the council for more than two terms. He also served as chair of the Illinois Paint Council from 2013 to 2017, leading and participating in many legislative visits in Springfield on behalf of the paint industry.
Michael Butler
Michael Butler, retired director of Environmental and Regulatory Affairs at Behr Corporation, began his career with the company over 36 years ago. A graduate of the University of California, Irvine and Western State College of Law, Butler spent his career developing and implementing policies, procedures, and programs to ensure legal compliance with applicable regulations regarding the safe handling, use, storage, and transportation of hazardous chemicals. In addition, he directed the process for identifying future environmental needs; developed comprehensive strategies to meet those needs; and provided senior management with appropriate information to guide future environmental policy and strategic direction at Behr.
Butler participated in several ACA committees including the Legal and Government Affairs, Transport, and Environmental Management Committees. He was also engaged with ACA's California Paint Council, working closely with ACA on air quality issues that state set direction on for industry and other states. He is the recipient of the Canadian Paint and Coatings Association's 2016 Industry Statesman Award.
Industry Achievement Award
The Industry Achievement Award is an honor given in recognition of specific contributions to the paint and coatings industry.
ACA presented this award to its Miscellaneous Coatings Manufacturing (MCM) Workgroup whose 13 members were instrumental in directing ACA advocacy efforts to minimize the impact of EPA's Miscellaneous Coatings Manufacturing (MCM) MACT Standard Residual Risk and Technology Review. Because of these efforts, EPA abandoned its plans to increase the stringency of the standard. EPA had been contemplating making changes to the existing standards, including more stringent and costly stationary process tank and particulate control requirements, which would have resulted in millions of dollars of increased compliance costs to industry. ACA and its workgroup were also successful in demonstrating to EPA that increasing the stringency of the Industrial Surface Coating MACT Standards is neither necessary nor cost effective.
Read More…
The workgroup also led to a successful, years-long ACA advocacy campaign to reverse the problematic EPA "Once-in, Always-in Policy." ACA's engagement with Congress and EPA resulted in the agency's withdrawal of the onerous "Once-In, Always-In" policy. EPA had applied this policy as a 'rule,' with binding effects on the regulated community, including very burdensome compliance costs. This policy, in effect for 13 years, required facilities to install costly add-on control equipment requiring a significant capital investment of millions of dollars per facility, plus ongoing costs, even if the facility no longer uses and emits Hazardous Air Pollutants (HAPs). Its withdrawal will allow several coatings, ink, and adhesive manufacturing operations to discontinue the use of these expensive add-on control devices.
The following members of the workgroup were honored with the Industry Achievement Award for these efforts.
Scott Thomas, Director of Environmental Affairs, The Sherwin-Williams Company
Steven Travis, Senior Environmental Project Manager, The Sherwin-Williams Company
Edward Bochenek, Environmental Project Manager, The Sherwin-Williams Company
Michael Corcoran, Manager of Environmental Compliance, PPG Industries
Noel Pacheco, Manager of Regulatory Affairs, PPG Industries
Jeff Lee, Executive Vice President, Davis Paint Co.
John Metzger, Senior Environmental Specialist, 3M
Todd Thomas, Manager of Regulatory Affairs, ELANTAS PDG, Inc.
Brock Brownrigg, Retired CEO and Owner, Sheboygan Paint Company
Matt Pfluge, Corporate Environment Health Safety Manager, Sheboygan Paint Company
Keith Steiger, R&D Director, Sheboygan Paint Company
Jonathan Blaine, Head of Sustainability & Environmental Affairs, Henkel Corporation
Marty Gudmundson, Regional Operations Manager, Polynt
CONTACT
To learn more about the ACA Awards Dinner and recipients, please contact ACA's Dorothy Brawner at dbrawner@paint.org or 202-290-5415.