Interest in Biobased Raw Materials Alive and Well Despite Lower Petchem Prices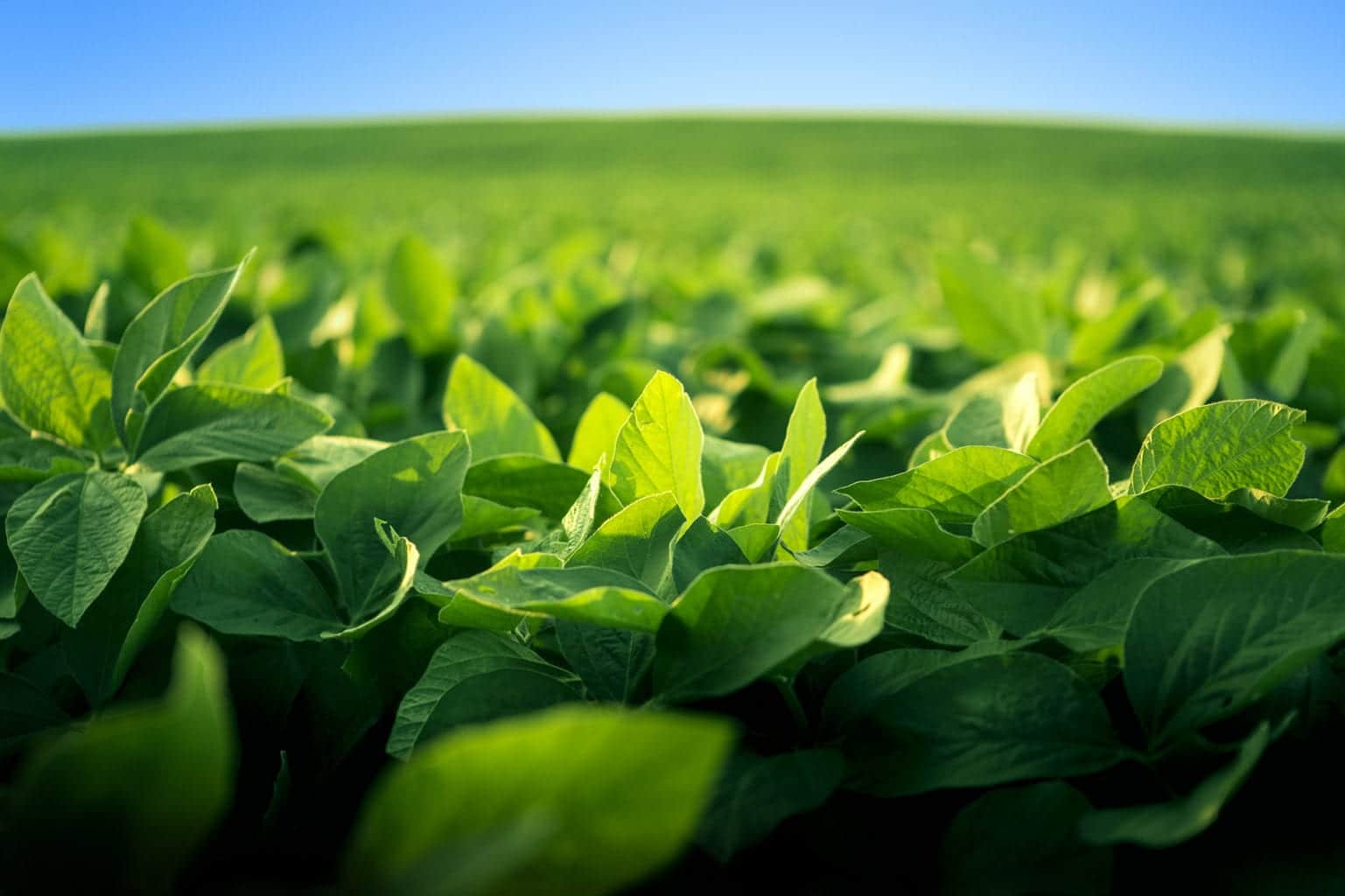 by Cynthia Challener, CoatingsTech Contributing Writer
Most members of the paint and coating supply chain have established sustainability initiatives that include efforts to reduce their environmental footprints and create products that help their customers meet their sustainability goals. The use of renewable raw materials for the manufacture of biobased solvents, resins, additives, and pigments is often one important component in these sustainability initiatives. With the price of conventional crude oil-based chemicals dropping in recent years, however, it has become more challenging to achieve widespread adoption of renewable raw materials. Increasingly, the ingredients produced using these greener materials must be more than biobased—they typically must provide performance advantages, particularly if they carry a price premium over the petrochemical products they are replacing, whether as direct substitutes or novel alternatives. Despite this hurdle, renewable chemicals are becoming increasingly important as raw materials for the production of paints and coatings.
The global market for renewable chemicals, including alcohols, biopolymers, platform chemicals, and others, is estimated by Markets and Markets to grow at a compound annual growth rate (CAGR) of ~11.5% from $49.0 billion in 2015 to $84.3 billion in 2020. The market for just biobased platform chemicals, which includes a group of 12 building block chemicals that can be produced from sugars, will be valued at $18.8 billion by 2021, according to Allied Market Research. C-3 and C-5 platform chemicals accounted for nearly 90% of the total consumption of biobased platform chemicals in 2015. Notably, $5.8 billion of venture capital funding has been invested in biobased material and chemical (BBMC) startups since 2010, according to Lux Research. Interestingly, during this period, investments targeted drop-in replacements for established chemicals, but interest shifted to disruptive synthetic biology (synbio) and conversion technologies in 2016, with the latter attracting over $300 million, or 53% of all VC investments through October 11 of that year. Lux also reports that low oil prices are driving the VC shift in focus to biobased chemicals that offer improved performance, which accounted for ~80% of VC investments in 2016, compared to 46% from 2010 to 2015.
In fact, while natural gas, crude oil, and petrochemical prices have been declining, leading to lower petrochemical feedstock costs, sugar prices have been slowly climbing or remained relatively stable in different markets around the world, according to Doris de Guzman, senior consultant for Biomaterials with Tecnon OrbiChem. "Biobased chemicals are most commonly used today in high-value, low-volume specialty applications and finding success if they are needed to meet regulatory requirements or offer competitive or better performance and/or novel properties," she says. Companies must also ensure that any biobased raw materials they use do not interfere with the food supply.
Market interest in renewable products remains high regardless of the volatility of upstream feedstocks.
The willingness of customers to pay more for biobased chemistries because they are renewable has always been limited, according to Brent Aufdembrink, technology director for Cargill Industrial Specialties, and that continues to be true today. "The increased competitiveness challenging biobased chemicals due to low oil and natural gas prices has, in fact, sorted out some of the startups that had questionable economics at the outset, and more of this activity is expected. Many biobased startups that remain have refocused to higher-value specialty products rather than high-volume chemicals. It is not that customers are not interested in biobased—it is just that the economic hurdle is significantly higher," he adds.
In addition to assuring competitive pricing and advantageous performance, renewable materials suppliers must also address concerns about the quality, availability, and actual sustainability of biobased raw materials, according to Nikolaus Raupp, global sustainability manager Dispersions & Pigments at BASF. "The key limitations are availability and volume," agrees Tim Staub, global vice president of Business Development for Green Biologics.
On the other hand, ingredients for paints and coatings derived from biobased feedstocks are decoupled from the volatility and supply chain pinch-points of traditional coating and adhesive components while simultaneously providing enhanced performance, according to Rich Weber, general manager of Performance Chemicals with NatureWorks. "Our customers are facing pressure on R&D, Operations, and Marketing to continue to innovate while finding cost-effective solutions, which has created a significant opportunity for functional, low-cost building blocks and intermediates," he says.
Many suppliers of biobased raw materials and ingredients are, in fact, seeing continued interest in their products despite lower oil and gas prices. "Market interest in renewable products remains high regardless of the volatility of upstream feedstocks. The key drivers for biobased chemicals are: differentiated value, performance, or both; generally, performance benefits are accompanied by differentiation," notes Staub. There are still biobased materials that can compete economically, according to Klaas Kruithof, director of RD&I Performance Coatings at AkzoNobel. "We have seen some opportunities become more difficult due to competition with fossil materials—difficulties in getting investors for moving to scale and other issues, but that is to be expected in a developing field. We believe the markets for fossil and biobased raw materials are strongly linked. In many cases it is their use in fuels and for energy and the associated mandates and tax incentives that most shape the current market for non-food biomass and correspondingly biochemicals," he continues.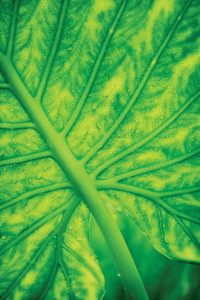 Furthermore, many consumers will choose biobased chemicals when given a choice, so ADM's customers are working to find ways to use biobased chemicals when possible to differentiate themselves in the market, according to Del Cahill, general manager of BioAdvantaged Products with ADM Evolution Chemicals. He notes that drop-in replacements such as ADM's biobased propylene glycol require the least investment for consumers to use, so they tend to be the most popular products. Functional replacements, or biochemicals with novel properties, require more formulation work to adopt, but they can also be preferred by consumers if the products have improved properties, a cost advantage, or a safety advantage over the current petroleum-based products. "Novel biobased chemicals have a slower adoption rate, but are less sensitive to oil and gas prices, provided these materials have sufficient performance advantages and customer benefits," agrees Rusty Pittman, vice president of Marketing and Business Development with Elevance Renewable Sciences.
Novel properties are relative, however, and what is important to one customer may not be important to another. "We believe that rather than drop-in vs not drop-in, the issue is one of performance and final product claims and differentiation," notes Staub. Fernanda Tavares, global marketing director for Cardolite Corporation, agrees that it depends on the project. "While having a biobased drop-in solution that does not require a lot of reformulation and capital investment is preferred, it is unusual to find companies willing to spend their resources to develop and launch a new product that will not either bring performance benefits or lower costs. Exceptions include developments required to meet new regulatory and safety requirements," she observes.
It is also important to ensure that drop-in biobased materials, even though they can be readily used with the least barriers for switching, are, in fact, fit-for-purpose and do not contain impurities or variability that can cause issues in use, according to Kruithof.
Novel molecules may offer new properties and opportunities, but have a harder route because they need to be scaled up and reach end markets and applications at the same time, according to Kruithof. Tavares also points out that they are generally not as cost-competitive, at least initially, due to lower volumes and new manufacturing processes and supply chains. "In addition, the industry is not usually willing to pay a high premium for them. Moreover, as with any new technology in the chemical industry, it takes time for a broader adoption, as many products have to undergo long-term testing and may also need to deliver improvements in performance to justify the R&D investment," she says. "Like in the traditional chemical industry, the products from the biobased chemical industry with the strongest value propositions in growing market segments receive the most attention," asserts Pittman.
Despite the challenges, efforts to develop and commercialize biobased solutions have been quite general and diversified, covering almost all chemical sectors. "For the coatings industry, biobased diacids tend to receive more attention due to their broad use in various applications, but other biobased products such as polyols, epichlorohydrin, curing agents for epoxy resins, and furan derivatives have also been introduced in the market," Tavares notes. Other specific chemicals of note include natural-oil polyols, CO2-based polyols, bio-isobutanol and 1,4-butanediol, biobased isocyanate alternatives, and biobased solvents such as n-butanol, acetone, and ethyl acetate, according to de Guzman.
Biosuccinic acid, with a current capacity of approximately 60 kilotonnes per year, has received significant attention as a new raw material for the production of polyurethanes (PUs). Suppliers include BioAmber, Myriant, Reverdia (DSM/Roquette JV), and Succinity (BASF/Corbion JV). Biosuccinium® biosuccinic acid from Reverdia offers paint and coating producers a range of sustainability benefits, such as biocontent, reduced carbon footprint, and reductions of VOCs, according to Reverdia's global manager for Application Development Lawrence Theunissen. "Importantly, coatings based on Biosuccinium have also been shown to offer differentiated properties over current formulations, such as the functionality benefits demonstrated for the CADÉLI range of alkyd paints from Mäder," he states.
Other biobased raw materials for the preparation of PUs include 1,3-propanediol, octadecanedioic acid (C18, from Elevance), furan dicarboxylic acid (FDCA, Avantium/BASF), furan dicarboxylic methyl ester (FDME, ADM/DuPont Industrial Biosciences), CO2-based polyester polyols (e.g., Cardyon from Covestro and Converge from Novomer, which has been acquired by Saudi Aramco), and biobased pentamethylene diisocyanate (PDI) and aliphatic polyisocyanates prepared from PDI (Covestro and Mitsui Chemical).
Elevance is commercializing a product line of C18 polyols for PU coatings and adhesives. The C18 polyols are building blocks that enable coatings with high film performance, including hydrolytic stability and UV resistance along with low melt viscosities, allowing for low- or zero-VOC formulations, according to Pittman. The semi-crystalline C18 backbone also yields useful adhesive properties, such as high green strength. "Our C18 polyols are generating
significant interest because they can enable polyurethane coatings with significantly higher performance than those made from traditional polyester building blocks. In addition, these polyurethane coatings are often used in consumer facing market segments, where biobased or sustainable coatings can generate additional pull," states Pittman.
ADM and DuPont Industrial BioSciences won the Breakthrough Solution of the Year Award in December 2016 from Platts Global Energy for their platform technology to produce FDME, which is a high purity derivative of FDCA. The process begins with fructose from corn and, according to the partners, is simpler and more efficient than traditional approaches and also results in higher yields, lower energy usage, and lower capital expenditures. They are currently constructing a 60 ton-per-year demonstration plant in Decatur, IL that will be operational in the second half of 2017.
NatureWorks, which has offered lactide-based Ingeo resins, recently introduced the Vercet platform of lactide building blocks and customizable polyols and coating and adhesive resins. "These products offer end-product performance benefits, optimized system costs, and the ability to move through the product development process faster and with minimal risk," according to Weber. "NatureWorks couples the tunable Vercet lactide-based chemistries with the knowledge of scientists and engineers who understand how to dial in the full capabilities of this versatile product line to help customers harness the properties of this renewable chemical technology," he states.
For example, one customer has developed a Vercet-based emulsion as an oil- and grease-resistant barrier and adhesive coating for paper-based packaging. Ingeo resins are known for their excellent oil and grease resistance and have already seen broad use in extrusion coatings for paper-based food packaging, according to Weber. "Using the new Vercet technology, NatureWorks Performance Chemicals was able to customize the resin to now make a stable emulsion that offers excellent oil and grease barrier and adhesion performance and film formation on traditional emulsion coating lines," he says. This performance comes with additional end-of-life options at one-quarter the coat weight (g/m2) of traditional polyethylene extruded coatings. The company is now working with other customers to develop Vercet-based solutions in alkyd/polyester coatings, polyurethanes, non-reactive coatings, and hot melt adhesives.
Vegetable oil-based polyols for PU and alkyd resin production are also seeing expanded use as chemistry advances are leading to improvements in performance, according to de Guzman. The most common vegetable oils, which are offered by both ADM and Cargill, include linseed and soybean oils. ADM also produces cottonseed and canola oils for paint and coating applications. Cargill offers a variety of viscosity-modified oils based on linseed and soybean oils, as well as products in which maleic anhydride or cyclopentadiene have been grafted onto the fatty acid chain of the oils to enhance reactivity or compatibility in customer formulations, according to Aufdembrink.
Vegetable oil-based polyols for PU and alkyd resin production are also seeing expanded use as chemistry advances are leading to improvements in performance.
BASF's Sovermol® biobased polyols are modified natural oil feedstocks and up to 90% renewable, according to Clifford D. Seipke, technical specialist for Transportation, Industrial Furniture and Floor Coatings, Dispersions and Resins at BASF. In addition to offering good pigment wetting characteristics, they can be crosslinked with many different types of curing agents and are more hydrophobic than polyether polyols and more resistant to hydrolysis than polyester polyols. The low viscosity of these renewable polyols also enables "near-zero" VOC coatings with good self-leveling properties (in floor coatings for industrial and institutional applications) and the use of the polyols as co-binders (e.g., with acrylic polyols) to increase the solids content of solventborne two-component polyurethane coatings.
ADM, meanwhile, offers methyl esters of its oils as well as vegetable oil derivatives that can be used as reactive epoxy modifiers, replacing glycidyl ethers with benefits including improved performance and formulator and applicator safety, according to Cahill. Vegetable oil-based plasticizers that replace phthalates, which are potential endocrine disruptors, and benzoates are also in ADM's renewable product portfolio, along with propylene glycol, glycerin, and sorbitol. Cargill is present in the epoxy resin market with specialty and custom diluents for epoxy resin modification and curing agents with enhanced performance in low-temperature and moist conditions, according to Aufdembrink.
Cardanol, the main component distilled from cashew nut shell liquid (CNSL), is used by Cardolite in the synthesis of epoxy curing agents and resins, diols and polyols, and polymer building blocks. CNSL is an annually renewable biomaterial that does not interfere with the food chain and provides unique properties to coating systems, according to Tavares. "The aromatic ring in the cardanol molecule delivers good chemical and thermal resistance, while the hydroxyl group gives strong adhesion and good reactivity for fast and low-temperature cure. The long aliphatic side chain provides excellent water resistance, good flexibility, low viscosity (low VOCs), extended pot life, and excellent corrosion protection," she explains. Cardolite's CNSL derivatives find use in marine, protective, industrial, transportation, and floor coatings, and the company continues to invest in the development of new CNSL technology. Recent innovations, according to Tavares, include the first cardanol- based waterborne curing agent for epoxy systems and a new high purity cardanol grade based on proprietary Ultra LITE technology that is a good replacement for nonyl phenol.
Biobased epichlorohydrin (ECH) derived from biobased glycerine/glycerol generated during the production of biodiesel is also available for epoxy resin manufacture. Advanced Biochemical (Thailand) Co., Ltd. (100% owned by Vinylthai, which is part of the AGC group) manufactures biobased Epicerol® ECH using an innovative and patented process that produces fewer CO2 emissions and 80% less chlorinated by-products than conventional routes, according to marketing manager Pan-usa Kongmunwattana. She adds that the company currently has a partnership with AkzoNobel that enables the paint company to progressively increase and trace the use of epoxy resins derived from Epicerol in its coatings products.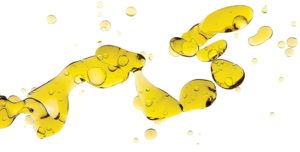 Biobased acrylic acid is one target building block that has experienced reduced efforts in recent years (OPXBio and BASF exited the market). Evonik and Novomer are pursuing projects based on carbon monoxide. Biobased styrene has also not yet been developed. As a result, for water-based acrylic architectural dispersions, biobased building block alternatives are not yet commercially available. Given current raw material prices, Christophe Hemmer, head of Marketing Dispersions for Architectural Coatings Europe from BASF does not expect economic feasibility for most major building blocks within the next several years. BASF has implemented the Biomass Balance Concept to increase the renewability of many of its products. Developed with TÜV SÜD, this method involves replacement of fossil resources with certified renewable materials (e.g., bio-naphtha or biogas derived from organic waste or vegetable oils) in the steam cracker to produce renewable basic building blocks that are identical to those produced from crude oil and natural gas. These basic products are used in the company's integrated production (Verbund) system and allocated to respective downstream products, which are also certified. Thus, they contribute to sustainable development by saving fossil resources and reducing greenhouse gas emissions, according to Raupp. For instance, BASF is producing Acronal® binders for interior paints based on this biomass balance concept.
A number of biobased coalescents and solvents with application in the paint and coatings industry are also commercially available today. ADM offers vegetable oil-based, low-VOC coalescents that replace fugitive alcohols for air quality improvement. Oxi-Cure 2000 from Cargill is a coalescent that can be added to reduce VOCs in waterborne formulations. It is not an exempt solvent but a true low-VOC material and is suitable for applications requiring low odor, according to Aufdembrink. Elevance recently launched Unify® 270, a coalescing agent for waterborne coatings that offers a low-VOC profile due to improved efficiency in higher coalescent-demanding film applications, according to Pittman. The company also has a number of development projects underway including novel reactive surfactants and zero-VOC coalescing agents.
BioPure™ n-butanol and acetone solvents are the two primary products available from Green Biologics. The company is working with an undisclosed collaborator to produce biobased isopropyl alcohol. In addition, Green Biologics is very active in collaborations with producers of various butyl derivatives, monomers, and other coatings raw materials to develop biobased derivatives of its alcohols, including 100% biobased butyl and isopropyl esters (collaboration with Acme Hardesty), butyl acetate and butyl glycol ethers, and partially biobased esters such as butyl acrylate and butyl methacrylate, according to Staub. Green Biologics is also working with Jungbunzlauer on biobased CITROFOL® tributyl citrate and acetyl tributyl citrate plasticizers and is separately developing dibutyl succinate as a biobased, low- or no-VOC solvent.
"Biobased materials have long been used as raw materials for the coatings industry. Fatty acids, rosins, cashew nut oils, castor oils and waxes, cellulose derivatives, and others have been mainstays of our formulations for many years," observes Kruithof. "We continue to look at advances in biotechnology and the utilization of biomass as part of our efforts to improve in sustainability, such as growing the use of glycerol-derived, lower-carbon-footprint epichlorohydrin in our epoxy resins. In particular, we have focused our attention on our materials and value chains that we believe have greatest environmental impact. In doing so we have been open to a number of cooperation models, but it is clear that building new value chains demands time and commitment from all parties, and it is important that we find win-wins for all involved in order to make biobased products both economically and environmentally sustainable," he concludes
CoatingsTech  |  Vol. 14, No. 5, May 2017