Washington State Enacts Sweeping Green Chemistry Law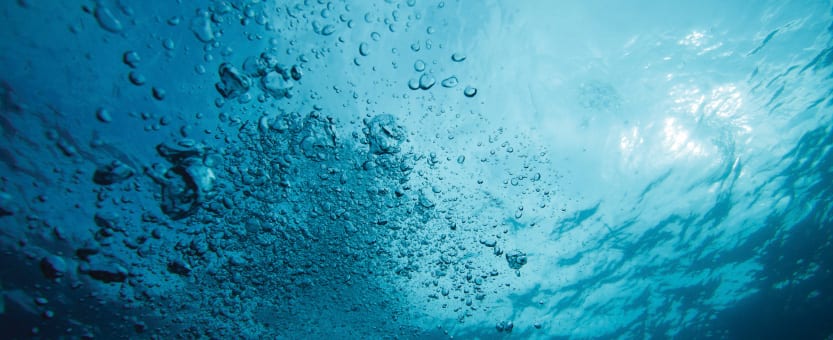 Last month, Washington Gov. Jay Inslee signed into law one of the most restrictive comprehensive and toxic substances and pollution control legislation in the United States. The law (SS Bill 5135) will require the state's Department of Ecology (DOE) to identify and develop restrictions or ban certain hazardous substances in consumer products and packaging sold for residential or commercial use.
DOE, by June 1, 2022, must develop priority chemical regulations, that will be implemented by June 1, 2023.  Every five years, the department must designate a minimum of five additional priority chemicals or chemical classes.
Among the many considerations in prioritizing a chemical — or a class of compounds — are its hazardous properties, persistence in the environment, and bio-accumulation in people or sensitive species such as orca.
Notably, Polychlorinated Biphenyls (PCBs) are listed as one of the first priority chemicals and will likely be subject to additional regulatory actions in the future. DOE staff will likely focus specifically on product swap out/remediation of caulks and paints and other PCB containing products, as well as extensive product testing for the state (testing associated with implementation of the PCB-free product referable purchasing initiative, addressed further in this article).
"Legacy" and Inadvertent PCBs
PCBs are chlorinated compounds found in the environment in either one of two ways. First, there are "legacy" PCBs, which were manufactured from the 1920s until the 1970s, which were used primarily in electrical equipment including (but not limited to) transformers, capacitors and ballasts. Notably, PCB manufacturing was banned under the Toxic Substances Control Act (TSCA) in 1979.
The other type of PCBs are inadvertent PCBs, which exist as byproducts at very low concentrations in some raw materials that are currently used in coatings and adhesive manufacturing. Inadvertent PCBs may be found in certain chlorinated color pigments, such as diarylide yellows; azo orange and reds; phthalocyanine blues and greens. TSCA regulations require inadvertent PCB concentrations in pigments to be less than 50 pounds per million (ppm) maximum, and an average of 25 ppm. Recent testing suggests that inadvertent PCBs in coatings and adhesives may be found at levels in the part per billion concentration levels.
PCB Regulation in Washington State
In 2014, to address PCBs in aquatic environments, the State of Washington passed a law requiring state agencies to purchase products that don't contain PCBs, where feasible. In 2015, the Washington Department of Ecology (DOE) finalized a chemical action plan for PCBs that recommended the testing of products, promoting the use of processes that don't inadvertently generate PCBs, and the completion of alternative assessment for pigments. It is important to note that the chemical action plan described inadvertent PCBs in pigments as a very small source — less than 1 percent contribution to the overall problem.
The Washington State Department of Enterprise Services (DES) has been tasked with the implementation of the 2014 Preferable Purchasing Law requirements and is likely to release policies in the next few months, as well as a training program for other state agencies focusing on this policy. The State of Washington and several local jurisdictions have included PCB restrictions and/or preferable purchasing credits in recent yellow road-marking paint bid documents. In addition, Washington DOE has included language in wastewater discharge permits limiting the use of coatings, caulks, and sealants containing PCBs.
The City of Spokane has conducted PCB testing on many products that are typically purchased by municipalities (i.e., traffic marking paints, hydrant and utility locate paints). DOE has conducted separate testing of many consumer products including caulks, paints, colorants, and road paints and posted the results in a searchable database. Additional testing is ongoing, including specific testing related to titanium dioxide. The results will likely be released in early 2019.
Further Water-related PCB Activity in Washington
On March 14, 2018, Washington Gov. Jay Inslee signed Executive Order 18-02: Southern Resident Killer Whale Recovery and Task Force. Through this executive order, the governor directed state agencies to implement nine immediate actions to benefit Southern Resident orca whales, including the development of a Task Force. On Sept. 24, 2018, the Southern Resident Orca Task Force published draft recommendations, including accelerating the implementation of the 2014 PCB purchasing law "to reduce the PCBs entering the Puget Sound from products such as paints, hatchery fish feed, adhesives, electrical equipment, caulking, paper products and lubricants. Product suppliers to the state will provide information about PCBs in their products, and this information can be shared with other purchasers that want to avoid products containing PCBs."
In addition to the Southern Resident Killer Whale Recovery and Task Force, there is also the Spokane River Regional Toxics Taskforce, which is developing a comprehensive plan to bring the Spokane River into compliance with very stringent water quality standards for PCBs. This group recently developed a report "Inadvertent PCBs in Pigments" what calls for multi-stakeholder collaborations; green chemistry and engineering research; alternatives assessment; and procurement policies to drive the substitution of safer alternatives. In addition, this group is currently conducting a literature review and whitepaper on the generation of inadvertent PCBs in the production of titanium dioxide.
Contact ACA's David Darling for more information.