ACA, Members Urge Congress to Adopt the USMCA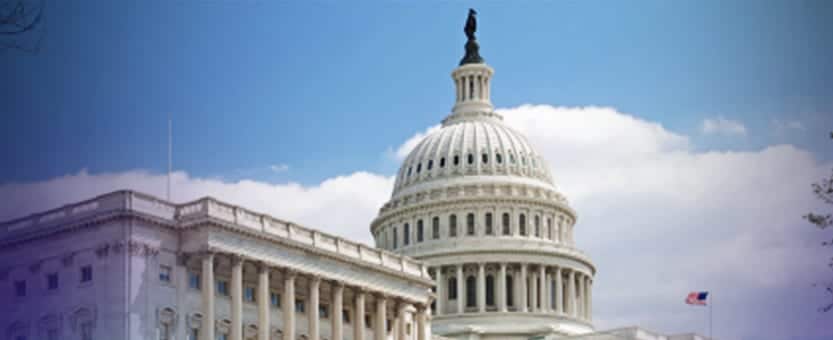 On July 23, ACA and some 600 other organizations, urged Congress to support the U.S.-Mexico-Canada Agreement (USMCA). In a letter to members of Congress, ACA and the others stressed that USMCA is critical to the nation's economic future because it will preserve and strengthen U.S. trade ties to Canada and Mexico.
More than 12 million American jobs depend on trade with Canada and Mexico. U.S. manufacturers export more made-in-America manufactured goods to our North American neighbors than they do to the next 11 largest export markets combined, and the two countries account for nearly one-third of U.S. agricultural exports. They are also the top two export destinations for U.S. small and medium-size businesses, more than 120,000 of which sell their goods and services to Canada and Mexico.
Notably, the U.S. coatings manufacturing base exports a significant portion of its production to Mexico and Canada — approximately $1.85 billion in 2018, accounting for nearly two-thirds of the industry's exports — and the United States benefits from a consistently strong trade surplus with both countries.
"Approval of USMCA will ensure U.S. manufacturers, farmers, and service providers can continue to access the Canadian and Mexican markets," the letter stated. "The new pact guarantees that virtually all U.S. exports will enter these markets tariff-free.
USMCA will also modernize North American trade rules. For example, when NAFTA was negotiated a quarter century ago, there was no e-commerce; consequently, the agreement did not address this sector. USMCA's digital trade chapter sets a new, high standard, as the agreement does in areas from intellectual property protection to trade in services.
USMCA will provide multiple benefits to the paint and coatings industry along with tariff-free markets. New digital trade provisions will help to open cross-border communication, facilitating trade. The agreement will also help to create a simpler importation process with use of a streamlined import-document submission procedure. Higher de minimis shipment values will catalyze trade, and regulatory transparency provisions will ease regulatory burdens on our industry members.
ACA also activated its COATINGSVOICE grassroots network, urging ACA member companies to send a letter to their elected officials and urge them to pass USMCA. This effort galvanized some 80 ACA member companies to write to their federal representatives to support a USMCA vote with a "YES" on the bill.
"Trade with Canada and Mexico is critical to the success of our industry. The United States-Mexico-Canada Agreement will help American manufacturing, promote efficiency, and stimulate cross-border trade. It also enables our manufacturers to provide full-time, higher paying jobs.  Our industry's ability to sell paint to customers in Canada and Mexico depends upon tariff-free and rules-based trade in North America. USMCA guarantees access to Canadian and Mexican markets, and it is a win for the coatings industry," ACA members wrote.
Under the Trade Promotion Authority Act, the 30-day waiting period required after submission of the final agreement has passed, and the implementation bill may now be submitted. However, the Trump Administration is waiting for a positive sign from the Democratic leadership that the implementation bill will get acted upon when submitted. It is expected that the Administration will submit the implementation bill in September, when Congress returns from recess. Once the implementation bill is submitted, the final 90-day maximum timeline will start.
Contact ACA's Heidi McAuliffe for more information.