EPA Proposes New Chemical User Fees under TSCA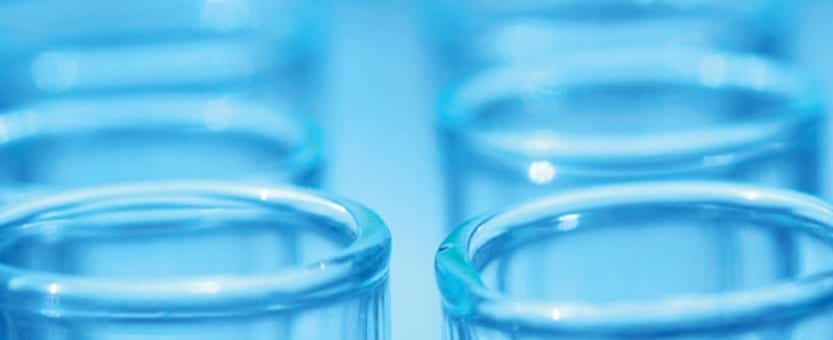 On Feb. 26, the U.S. Environmental Protection Agency (EPA) published in the Federal Register a proposed rule for new chemical user fees under the amended Toxic Substances Control Act (TSCA). The agency is proposing to set user fees applicable to anybody required to submit information to EPA under the TSCA. TSCA requires companies that manufacture (including import), distribute in commerce, or process a chemical substance (or any combination of such activities) to submit information to EPA under TSCA sections 4 or 5, and under TSCA section 6(b) if they manufacture a chemical substance that is the subject of a risk evaluation under TSCA.
EPA is accepting comments on the proposal until April 27, 2018. ACA will be submitting comment.
EPA's proposed rulemaking provides a description of proposed TSCA fees and fee categories for fiscal years 2019, 2020, and 2021, and explains the methodology by which the proposed TSCA user fees were determined and would be determined for subsequent fiscal years. EPA's proposed fees range from $4,700 to $2.6 million, depending on the specific task and the amount of time and effort involved. Notably, there are reportedly more than 28,000 chemicals active in commerce.
EPA has also proposed amending longstanding user fee regulations governing the review of premanufacture notices (PMN's), exemption applications and notices, and significant new use notices (SNUN's). After implementation of final TSCA user fees regulations, certain manufacturers and processors would be required to pay a prescribed fee for each notice, exemption application and data set submitted or chemical substance subject to a risk evaluation for EPA to recover certain costs associated with carrying out certain work under TSCA. With this action, EPA is also proposing standards for determining which bodies qualify as small business concerns and thus would be subject to lower fee payments. Companies can also agree to pay fees collectively instead of individually, when appropriate, for example, to cover the cost of a risk evaluation or a joint PMN filing.
Details of EPA's proposed fee structure, listed by activity, are highlighted in the following table.
PROPOSED FEE CATEGORY
PROPOSED FEE
ALTERNATE FEE "A"
ALTERNATE FEE "B"
TSCA Section 4
Test order
$9,800
$92,000
$28,000
Test rule
$29,500
$278,000
$84,000
Enforceable consent agreement
$22,800
$215,000
$65,000
TSCA Section 5
PMN and consolidated PMN
$16,000
$18,200
$10,400
SNUN
MCAN and consolidated MCAN
LoREX
$4,700
$1,850
$3,500
LVE
TME
Tier II exemption
TERA
TSCA Section 6
EPA-initiated risk evaluation
$1,350,000
$1,280,000
$1,670,000
Manufacturer-requested risk evaluation on a chemical included in the Work Plan
$1,300,000
$1,300,000
$1,300,000
Manufacturer-requested risk evaluation on a chemical not included in the Work Plan
$2,600,000
$2,600,000
$2,600,000
Calculation of Fees

Under TSCA, user fees must defray about 25 percent of EPA's program costs. EPA estimates 25 percent to be $20.05 million, based on an estimate of total program costs of $80.2 million. This covers activities under TSCA sections 4, 5, 6 and 14, without costs associated with manufacturer-requested risk evaluations. Fees would be readjusted for inflation every three (3) years based on Producer Price Index (PPI) values available from the Department of Labor. At that time, EPA may make additional adjustments to program costs or other adjustments. Processors would only be charged fees when submitting an SNUN under Section 5 or when a section 4 activity is linked to a SNUN submission by a processor. Paint and coatings companies should also be aware that importers are subject to fees as a manufacturer under TSCA.
User fees are calculated as percentages of total operational costs for Section 4 (test orders), Section 5 (notifications) and Section 6 (risk evaluations and related activities). EPA considered three sets of percentages, weighting activities differently, summarized here:
Proposed Rule: Fees are calculated as approximately 29 percent of the activity costs for Section 4 and Section 5 activities, and 35 percent for Section 6 activities for EPA-initiated risk evaluations.  TSCA requires EPA collect 50 percent of costs associated with manufacturer-requested risk evaluations of chemicals on the TSCA workplan and 100 percent of costs for manufacturer-requested risk evaluations of chemicals not on the TSCA workplan.
Option A: Fees are 33 percent of costs with no further adjustment.
Option B: Fees for risk evaluations are 43 percent of costs; while test rules, test orders and ECA fees are 10 percent of costs and PMN fees are set at an inflation-adjusted amount of current existing fees.
EPA is proposing to stop its current practice of offering a discounted price for PMNs of intermediates.  Instead, EPA proposes to charge the full PMN fee price for intermediate chemicals with a PMN filing as a companion to another PMN chemical, eliminating its prior practice of charging a reduced "intermediate PMN" fee. Companies that have screened chemicals under the Sustainable Futures Program are eligible for discounted rates.
Who must pay the fee?
Manufacturers and importers of chemicals identified for risk evaluation must pay fees on a per chemical basis. The fee can be paid collectively through a consortium. EPA will identify manufacturers and importers from CDR (Chemical Data Reporting) Rule submissions. EPA may also consult submissions under other reporting requirements to identify manufacturers such as the TRI (Toxics Release Inventory), NOC (Notice of Commencement) and the Inventory Reset Rule. EPA seeks comment on identification of manufacturers and importers.  

For other types of submissions (e.g. PMN's, SNUN's, submissions responsive to a test orders, etc.), companies will self-identify at the time of submission. EPA will impose the fee for filing entities. These can also be through a consortium.
When must a user pay fees?
EPA intends to start collecting fees on the day after publication of the final rule in the federal register. For PMN, SNUN and other notifications under Section 5, the fee is due at the time of submission. EPA is allowing a 60-day period to submit fees for test rules, test order and other Section 4 actions and for risk evaluations. This period will allow companies to form consortia to jointly pay fees, if necessary. The fee for risk evaluations will be due 60 days after EPA publishes the final scope of a risk evaluation.

EPA's Basis for Estimating Fees

To estimate fees, EPA assumed the following:
EPA estimates 462 PMNs, MCANs and SNUNs filed per year, with an average cost of $55,200. EPA arrived at this estimate by reducing the number of submissions in FY 16 by 20 percent to account for anticipated effect of higher fees.
EPA estimates each EPA-initiated risk evaluation will cost $3,884,000 per chemical. EPA's estimated costs for risk evaluations are informed by costs of risk evaluations for several Work Plan Chemicals and risk evaluations conducted under the Pesticide Registration Improvement Act. EPA estimates an annual cost of $43,618,000 to administer Section 6 of TSCA (e.g. prioritization / pre-prioritization, risk evaluations and risk management).
EPA assumes costs of manufacturer-requested risk evaluations will be less than those initiated by EPA since manufacturers will probably nominate chemicals less likely to present an unreasonable risk that will be more readily analyzed.
Revised Definition of Small Business
Small businesses are eligible for reduced fees with an 80–82.5 percent reduction in user fees. EPA proposes to update the definition of small business by raising the annual sales threshold to $91 million (currently at $40 million) taken as an average of the past three years (currently for only the preceding year). With these revisions, a small business is "any person whose average total annual sales over the person's three fiscal years preceding the date the fee is assessed, when combined with those of the parent company (if any), are less than $91 million."

EPA last revised the definition in 1988. Currently, a small business means, "any person whose total annual sales in the person's fiscal year preceding the date of the submission of the applicable section 5 notice, when combined with those of the parent company (if any), are less than $40 million."
Stakeholder Comments Sought
EPA is accepting comments on its proposed rule until April 27, 2018. EPA identified the following issues for stakeholder engagement:
EPA's economic data, particularly related to further evaluation of affected firms
Effects on small business
Proposed fee categories (as noted in the chart with fees above)
EPA's decision not to include risk management as a separate fee category, but including risk management costs in risk evaluation fee categories
EPA's decision to terminate reduced fees for PMNs of intermediates
Waivers of exemption fees for companies that graduated from the Sustainable Futures Program
Proposed new definition of "small business concern," particularly whether EPA should use an employee-size standard instead
Electronic fee payment, particularly related to any deficiencies with the Pay.gov or Fedwire electronic systems and any alternative methods of accepting payment
ACA is soliciting member feedback now and will file comments with EPA by the comment deadline.
Contact ACA's Riaz Zaman or Raleigh Davis for more information.