ACA Files Intervenors Brief in TSCA Inventory Reset Rule Challenge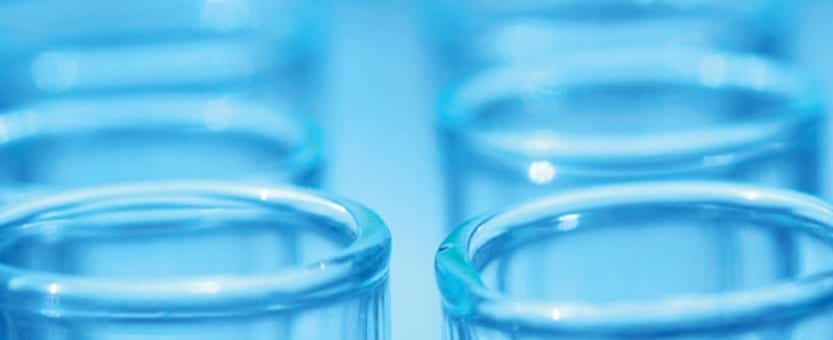 Last month, ACA filed an intervenors brief in Environmental Defense Fund vs. U.S. EPA (D.C. Circ. Ct. of Appeals, filed Sept. 1, 2017), in support of the U.S. Environmental Protection Agency. EDF is challenging EPA's promulgation of the Inventory Reset Rule under the amended Toxic Substances Control Act (TSCA), which was finalized on Aug. 11, 2017. In its lawsuit against the agency, EDF challenges EPA's protections for confidential business information (CBI) in the revised TSCA inventory.
ACA, and fellow intervenors — the American Chemistry Council, American Coke and Coal Chemicals Institute, American Forest & Paper Association, American Fuel & Petrochemical Manufacturers, American Petroleum Institute, U.S. Chamber of Commerce, EPS Industry Alliance, IPC International, Inc., National Association of Chemical Distributors, National Association of Manufacturers, National Mining Association, Polyurethane Manufacturers Association, and Society of Chemical Manufacturers — support EPA's arguments against EDF's challenges to EPA's interpretations for substantiation of CBI.
EPA's TSCA Inventory Reset Rule details the agency's process by which it will designate chemicals as active substances in commerce or inactive, while disclosing information currently held as confidential unless claimed and substantiated by a manufacturer or processor. Under TSCA amendments, EPA is required to disclose identity where not adequately substantiated. EPA must also develop a plan to review all claims and substantiating information, completing review within five years of compiling the list of active substances.
During the rulemaking process and upon publication of the final rule, EDF and other public interest groups criticized EPA for not going far enough to disclose information currently held as confidential on the TSCA Inventory, and filed suit against EPA in August 2017.
ACA first intervened in support of EPA in September 2017, concerned that the significant progress EPA has made toward enhanced chemical reviews might be undone by unnecessarily prolonged risk evaluations and EPA making a final determination about fewer chemicals, should the EDF suit succeed. This would lead to greater regulatory uncertainty, with improvements to risk assessment procedures being questionable at best. ACA continues to support EPA in developing processes for accurate and efficient evaluation of chemicals under the amended TSCA.
At Issue
Notably, chemical identity of a substance includes the precise molecular formula, chemical structure, composition, manufacturing process and raw materials. Companies provide EPA this information for TSCA registration, although such information is highly confidential with substantial competitive value. As such, ACA and intervenors argue that maintaining confidentiality is critical to supporting innovation in industry and maintaining value of investments necessary to create chemical products. EPA has a longstanding practice of protecting CBI, allowing disclosure only under restricted circumstances, as specified under TSCA.
However, EDF argues that the phrase "maintain an existing claim," added into Section of TSCA in the 2016 amendments, indicates claims are limited to individuals that had previously asserted a claim. Under EDF's reading, one cannot maintain an existing claim over something it had never previously asserted a claim.  EDF further argues that their reading is supported by broader precedent in trade secret law related to CBI. In EDF's understanding, any confidentiality claims not filed by an original claimant is a "new claim" prohibited by TSCA §8(b)(8). In its final reply brief (June 14, 2018), EDF argues that EPA's interpretation incorrectly focuses on the articles, "any" and "an" to completely render the phrase "existing claim" meaningless.
Intervenors Response
Intervenors support and expand EPA's arguments (filed prior to EDF's reply). Intervenors argue that the word "maintain" is not limiting to an individual.  Moreover, EPA's interpretation, allowing any company to assert an existing CBI claim during inventory reset notification, deserves the court's deference, since EPA's interpretation is reasonable.
Intervenors underscore that EDF waived its argument for confidentiality as an individual right since it did not raise this issue in comment during the rulemaking period. In reply, EDF states it established its basic theory of confidentiality as an individual right in comments filed with EPA during rulemaking; but did not have the opportunity to expand this argument since EPA only articulated its rationale in its final rule.
Lastly, Intervenors argue that EDF's understanding of TSCA's procedures germane to establishing CBI is inaccurate.  EDF asserts any company that truly held an interest in maintaining confidentiality would have already notified EPA of its interest when identifying chemicals on the confidential portion of the inventory, prior to initiating manufacture or processing. In response, Intervenors point out that an assertion of confidential identity is not required when inquiring with EPA about the status of a chemical on the confidential portion of the inventory.  EPA also does not require such assertion even if it confirms a chemical is on the confidential portion of the Inventory. Only the first company to market would typically file a CBI claim.  In effect, other companies manufacturing a confidential chemical would not have established their interest with EPA. Moreover, confidentiality is maintained, despite multiple companies knowing identity, due to non-disclosure agreements and other methods used by industry to keep chemical identity out of the public domain.
In its latest intervenors brief, ACA and its fellow intervenors also supported EPA's rationale for disclosure of "unique identifiers," and reporting requirements for export-only chemicals.
Looking Ahead
The D.C. Circuit is expected to issue an opinion by the end of 2018. At this writing, oral arguments in the case are not expected. If EPA prevails, the court may vacate and remand portions of the Inventory Reset Rule, requiring EPA to remedy any identified deficiencies in its current final rule. This could eventually lead to a revised Inventory Reset Rule that could require:
Companies to establish a successor relationship to an original claimant of CBI or risk disclosure of chemical identity;
Companies to provide more information to substantiate that an identity is not discoverable through reverse engineering;
EPA to develop procedures to expedite evaluation of CBI claims and publish determinations;
EPA to expedite implementation of a system of unique identifiers for confidential chemical identities and publish those identifiers; and
Companies to submit notification of active status for export-only chemicals.
ACA will remain engaged in the case as it proceeds.
Contact ACA's Riaz Zaman for more information.