ACA Submits Comments on EPA's Proposed Rule to Reconsider the 2017 RMP Final Rule Amendments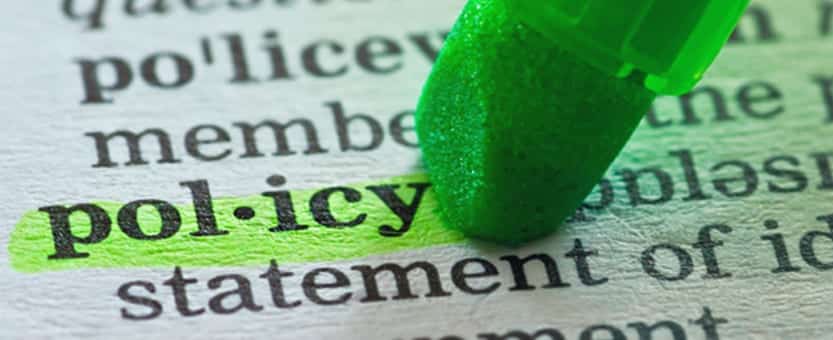 Last week, ACA submitted comments to the U.S. Environmental Protection Agency (EPA) on the proposed rule to reconsider the 2017 Risk Management Program (RMP) final rule amendments. EPA's proposal includes several changes to the accident prevention program requirements that will have an impact on ACA's member companies who have RMP-regulated facilities. ACA members currently have facilities subject to Program 1 and Program 3 RMP requirements.
On Jan. 13, 2017, the RMP final rule amendments were published in the Federal Register. Since then, there have been several delays in the effective date. The effective date as of right now is Feb.19, 2019, following a final rule issued by EPA on June 9, 2017 that further delayed the effective date of the RMP Amendments for 20 months. The agency cited in that final rule that part of the reason why it was delaying the RMP amendments was to conduct a reconsideration proceeding and consider other issues that would benefit from additional comment. EPA published the current proposed rule on May 30, 2018.
In general, EPA's RMP program applies to all stationary sources with processes that contain more than a threshold of a regulated substance. The program's elements are intended to prevent accidental releases and reduce the severity of releases that occur. All sources must prepare and submit an RMP to EPA at least every five years. In addition, RMP Program 3 facilities involve processes subject to OSHA's Process Safety Management (PSM) standard or are in one of the specified NAICS codes, such as chemical manufacturing. Together, PSM and RMP form the regulatory framework for prevention of catastrophic chemical accidents at fixed facilities. Several ACA companies have facilities subject to RMP requirements, particularly Program 3 facilities, which have the most stringent requirements. ACA's main concern with the 2017 RMP amendments was that the changes would not actually enhance chemical facility safety, but instead would create significant administrative burdens and higher compliance costs without commensurate benefits in safety.
ACA Comments
In its comments filed on Aug. 23, ACA maintains that the 2017 RMP amendments lacked a sufficient cost-benefit analysis in certain new, major provisions, including the third-party compliance audits and the safer technology and alternatives analysis (STAA). The costs in time, money, and resources that those new provisions would have had on industry significantly outweighed the benefits that they may have had in safety to the public or the environment. This is especially evident in EPA's "Summary of Annualized Cost Savings" that estimates an annual cost savings of $70 million per year by removing the STAA provisions and an annual cost savings of $9.8 million per year by removing the third-party audit provisions.[1]
Furthermore, the already robust RMP requirements have resulted in a steady decline in reportable accidental releases over the past 20 years. From 2004 to 2013, EPA data show that there were approximately 12,500 facilities subject to RMP. During that 10-year span, 92% of these facilities had no RMP reportable accidents.
Proposed Modifications and Revisions
ACA supports EPA's proposal to modify and revise several provisions in § 68.93 pertaining to local emergency response coordination activities. Coordination with local emergency planning and response organizations must occur at least annually, and owners or operators must document these coordination activities. In addition, owners or operators of responding and nonresponding sources are required to request an opportunity to meet with the local emergency planning committee (or equivalent) and/or the local fire department as appropriate. The coordination activities also require owners or operators to provide to the local emergency planning and response organizations the stationary source's emergency response plan, if one exists; the emergency action plan; and updated emergency contact information. For responding stationary sources, coordination must also include establishing appropriate schedules and plans for field and tabletop exercises. Finally, EPA proposes in the reconsideration rule to incorporate appropriate classified information and CBI protections in § 68.93(d) and § 68.93(e), respectively. ACA concurs that all these modifications and revisions to the local emergency response coordination provisions are appropriate to ensure the safety and protection of facilities and communities from accidental chemical releases.
ACA also supports EPA's proposal to modify the exercise program provisions in § 68.96(a) for notification exercises, §68.96(b)(1) for field exercises, § 68.96(b)(2) for tabletop exercises, and § 68.96(b)(3) for documentation of the exercises. The proposed rule removes the minimum frequency requirement for field exercises and establishes more flexible scope and documentation provisions for both field and tabletop exercises by only recommending, and not requiring, items specified for inclusion in exercises and exercise reports. ACA believes that these revisions to the exercise program provisions are appropriate because facility exercises can be an effective way of improving emergency response preparedness for facilities and community responders, thereby reducing the consequences of accidental releases.
Lastly, ACA supports EPA's proposal to delay the rule's compliance dates in § 68.10 to one year after the effective date of a final rule for the emergency coordination provisions, four years after the effective date of a final rule for emergency exercises, two years after the effective date for the public meeting provision, and five years after the effective date of the final rule for those remaining risk management plan provisions added as the result of the 2017 amendments rule or changed by this reconsideration rule. ACA believes these proposed delays will allow facilities enough time to evaluate the requirements and develop a strategy to ensure compliance.
Proposed Rescissions
In the reconsideration rule, EPA is proposing to rescind almost all the requirements added to the accident prevention provisions program of Subparts C (for Program 2 processes) and D (for Program 3 processes). These include rescission of all requirements for third-party compliance audits and STAA. EPA is also proposing to rescind the requirement for the hazard reviews to include findings from incident investigations. ACA supports the removal of these provisions because, as stated above, the costs that these new provisions would have had on industry significantly outweighed their benefits in safety to the public or the environment.
Furthermore, for incident investigations in §§ 68.60 and 68.81, EPA is proposing to rescind requirements for conducting root cause analysis for incident investigations; requirements for the incident investigation report to have specified added data elements, a schedule to address recommendations, a 12-month completion deadline, and a five-year record retention (for § 68.60 only); and requirements for investigating any incident resulting in catastrophic releases that also results in the affected process being decommissioned or destroyed. EPA is also proposing to rescind the "near miss" clarifying text that was added to describe an incident that could reasonably have resulted in a catastrophic release. Finally, EPA is proposing to rescind the requirement for Program 2 processes to establish an incident investigation team consisting of at least one person knowledgeable in the process involved and other persons with experience to investigate an incident. ACA supports EPA's proposal to rescind these incident investigation requirements because the cost outweighs the benefit to industry.
Lastly, EPA is proposing to rescind information availability requirements, including the requirements for providing to the public upon request, chemical hazard information and access to community emergency preparedness information in § 68.210 (b)-(d), as well as the requirement to provide ''other chemical hazard information" at public meetings. ACA supports EPA's proposal to rescind these information availability requirements because they would have required companies to provide sensitive chemical and operational information to the public.
ACA shares EPA's goals of preventing chemical accidents and ensuring people both inside and outside of chemical facilities are safe in the event of an incident. As such, ACA will continue to engage in the RMP reconsideration rulemaking process as it progresses.
Contact ACA's Rhett Cash for more information.
---
[1] Regulatory Impact Analysis, Reconsideration of the 2017 Amendments to the Accidental Release Prevention Requirements: Risk Management Programs Under the Clean Air Act, Section 112(r)(7).