White House Releases Plan to Combat PFAS Pollution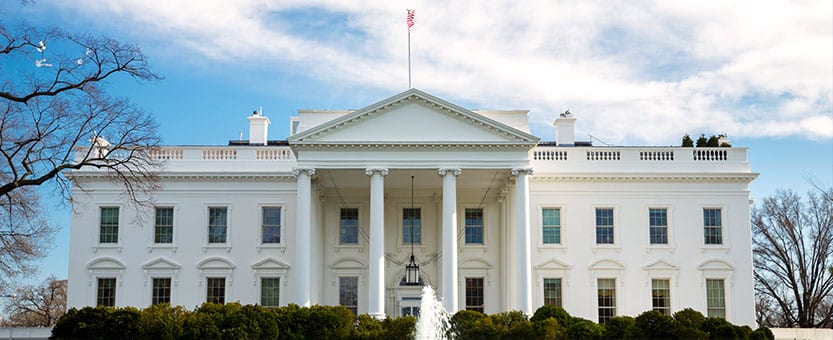 Last month, the White House released the U.S. Environmental Protection Agency's (EPA) PFAS Strategic Roadmap, a three-year plan describing specific regulations with deadlines and research the agency plans to do to understand where additional controls on these substances may be needed. With growing public concern about potential hazards of PFAS in drinking water and other sources, lawmakers and regulators across the country have initiated varied programs to evaluate and eventually regulate those substances. Industrial sites are challenged with conducting site remediation and disposal of existing stocks of firefighting foam and other products onsite containing PFAS substances from legacy industrial uses. The roadmap describes a course of action based on evaluation of individual PFAS substances. EPA has stated that it may group substances together based on remediation strategies, relative risk or other criteria when considering regulatory approaches.
The EPA roadmap sets a goal of releasing final drinking water standards for PFOA and PFOS by fall 2023. EPA will consider setting final drinking water limits for additional specified PFAS chemicals. EPA will conduct toxicity assessments and develop advisory standards for GenX and other fluorinated chemicals. EPA also plans on developing discharge limits for industry sectors where it has adequate information, while initiating data reviews for industry sectors where little is known about PFAS discharges, including paint formulation, leather finishing and plastic molding. This review will be completed by winter 2023.
EPA will also initiate a rulemaking in 2022 to modify PFAS listings in the Toxics Release Inventory (TRI). EPA will propose listing them as Chemicals of Special Concern, thereby lowering the reporting volume threshold and removing the de minimis exemption.
EPA plans on issuing a proposal designating specified PFAS chemicals as hazardous Superfund substances by spring 2022. Notably, the regulation designating PFAS as hazardous Superfund substances would include a requirement for industrial and other sites to report PFAS releases at or above the EPA's set threshold. EPA will also complete publication of its PFAS Reporting Rule by January 2023 requiring chemical manufacturers and importers to submit a spectrum of physical characteristics, environmental, and other data needed to understand PFAS. To promote effective management, the agency will explore its existing authority under the Toxic Substances Control Act (TSCA) to determine rules or other actions may be warranted to restrict or reduce the approximately 600 PFAS being used in commerce.
A number of PFAS activities by other executive branch agencies are also underway, including the Food and Drug Administration's undertaking of studies to understand the extent of PFAS in the food supply; Department of Defense (DOD) assessment of PFAS concentrations at nearly 700 installations; DOD dedication of $220 million to research on the detection, treatment and destruction of PFAS, along with substitute chemicals that can be used for the specialized firefighting foams that currently contain PFAS; and Department of Health and Human Services review the evolving science on human health and PFAS.
The White House Council on Environmental Quality has formed a high-level interagency capacity focused on PFAS actions to o facilitate the coordination of PFAS response activities across government.
PFAS Reporting Rule
U.S. EPA has initiated a major data collection requirement germane to PFAS. In June, EPA proposed its PFAS reporting rule, to be finalized by January 2023, as required under the 2020 National Defense Authorization Act.
ACA submitted extensive comments to both EPA and the White House Office of Management and Budget raising significant concerns with the PFAS Reporting Rule as proposed. ACA takes issue with the rule's structural PFAS definition to include polymers and articles; lack of a de minimis exemption; the overly broad scope of data submission; the underestimated burden of the "known to or reasonably ascertainable by" standard of due diligence; and the truncated 1-year period open for data submission.
ACA also questioned EPA's selective reading of TSCA Section 8 to exclude a standard Section 8 exemption for small businesses. ACA also emphasized that as proposed, the rule's burden on both industry and the agency is grossly underestimated, and that as constructed, the rule will result in reporting of duplicative and outdated information.
Contact ACA's Riaz Zaman for more information.