OPTIMA Invests in its Schwaebisch Headquarters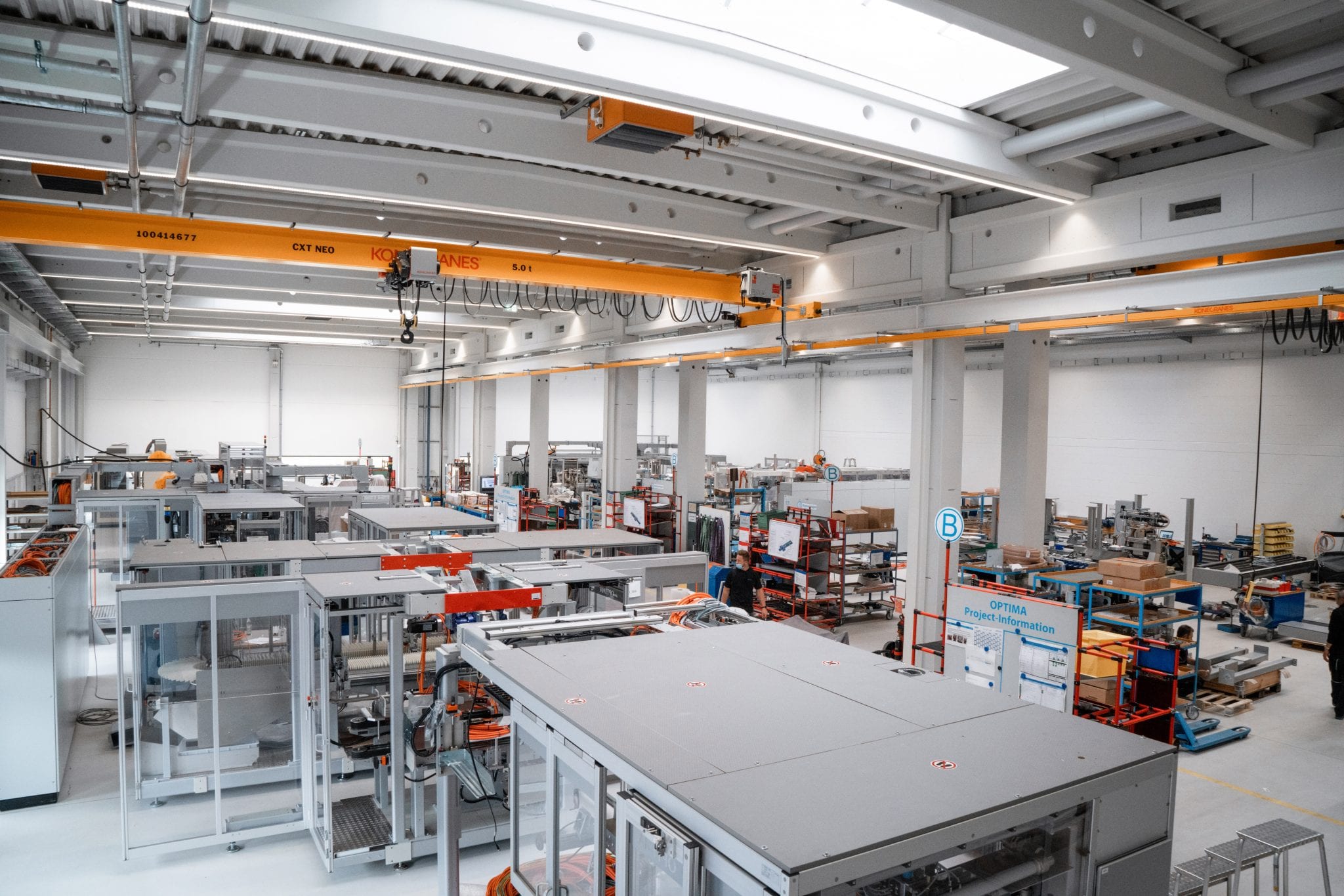 Optima has invested 3.5 million euros in renovations at its headquarters in Schwaebisch Hall, thereby reinforcing its commitment to operations at this location, the company said.  The new assembly area measuring 1,600 square meters has now been erected at this site. As a result, the Optima Nonwovens business unit now has a reported total assembly area of 5,200 square meters.
OPTIMA stated that the facility is equipped with the latest gigabit network cabling, making it ideally prepared for virtual acceptance tests. Additionally, cranes capable of bearing loads of up to 5 metric tons facilitate the relocation of assemblies and machine modules, the company stated.
According to OPTIMA, the statics as well as the light domes were also renewed in the course of this project, which now allow considerably less heat into the building, provide brightness and enable better air circulation. A porch with a special air lock and three high-speed doors in the goods receiving area also protects the staff inside the building against draughts, the company added. Investments also include dimmable LED lighting strips that have been fitted to the walls for optimal lighting, a catering area for the staff, and district heating for the entire site